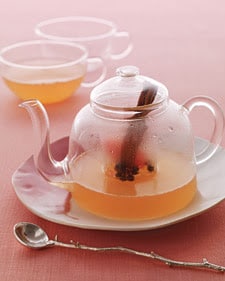 I'm a big tea drinker. Well, if I could I'd drink coffee all day long, but I know tea is better for me so I try to stick to that after my morning coffee. I've also been trying to cut down on my caffeine intake because God knows I already don't get enough sleep. So I try to drink decaf after 8 p.m., which is when I get a majority of my work done.
I'm also a big fan of grapefruit and loved the idea of making my own tea from it. Making tea is something I never even considered before, and while this isn't your traditional tea, it was totally easy. Martha's ended up looking a lot prettier than mine, but what did I really expect?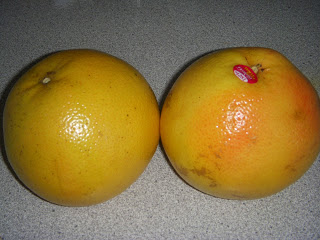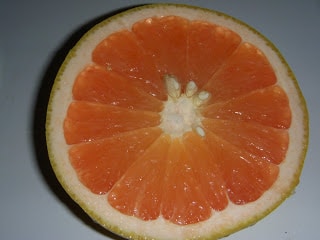 You'll need two ruby red grapefruits. Squeeze all the juice out of them, which should give you two cups.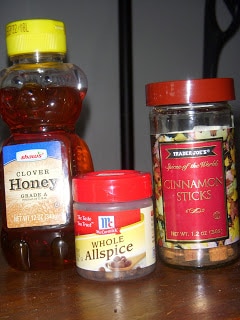 You'll also need honey, whole allspice, and cinnamon sticks. Combine the juice and other ingredients with ½ cup of water and boil in a pot over high heat. Strain the mixture and serve with a cinnamon stick!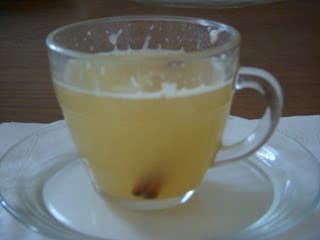 Mine wasn't as pinky as I would have liked, but it tasted really good. The tartness of the grapefruit juice mixed with the sweetness from the honey made it perfectly refreshing. Caffeine free and full of vitamin C!
[Sues]