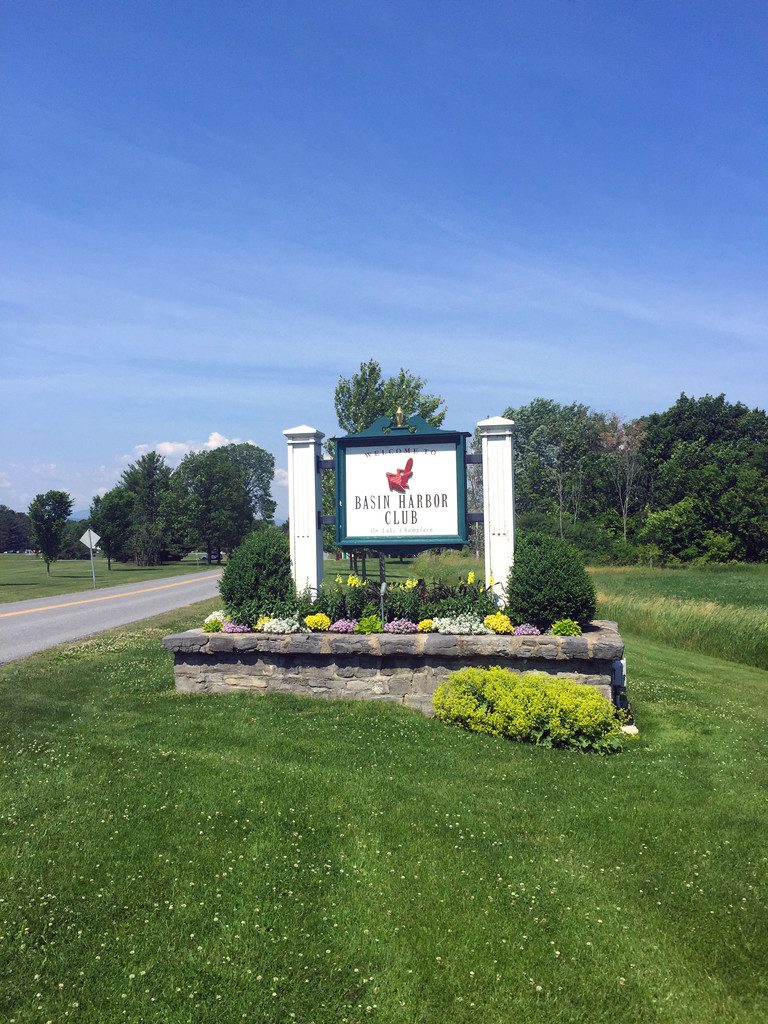 Last month, I was invited to spend a weekend at the Basin Harbor Club on Lake Champlain in Vergennes, Vermont. Before accepting the invitation, I did a little research on the resort. It looked a little bit more outdoorsy and adventure-y than I typically like my vacations, but it also looked beautiful and quaint and all around New England-y. I decided I was in and packed my bags and made my way up to Vermont, along with my husband (there's nothing better than being able to bring a guest on a press trip!). And from the second we arrived, I knew I was going to like this place.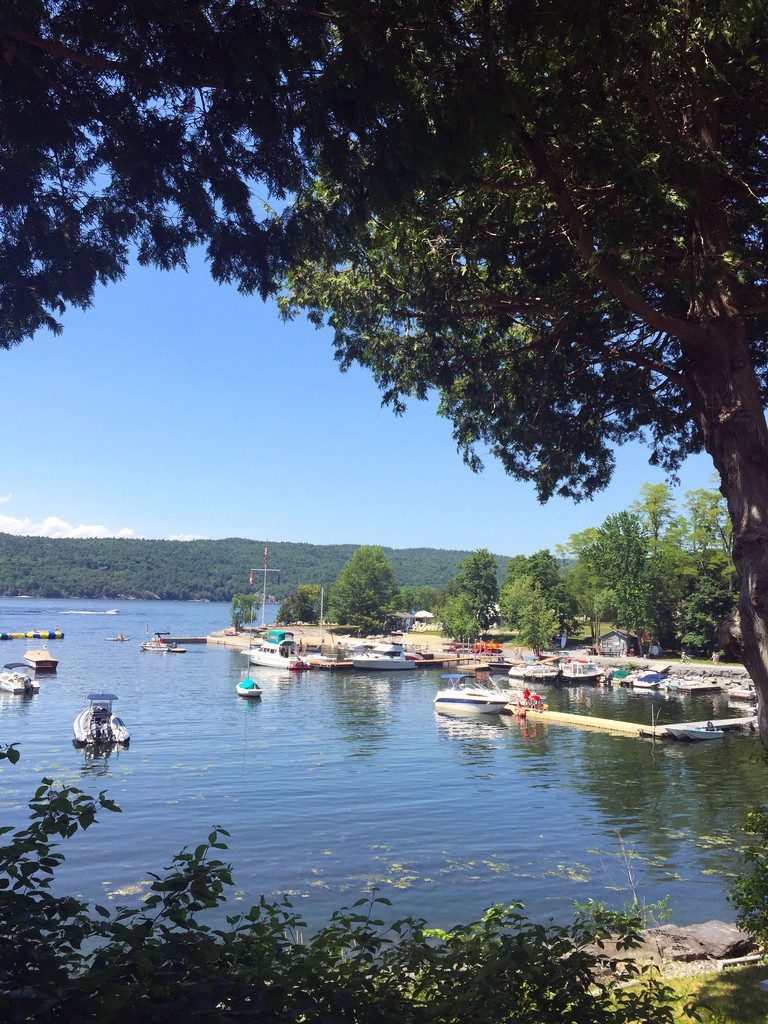 Instead of giving you a play-by-play of every little thing we did over the weekend, I thought I'd give you 10 reasons you need to visit Basin Harbor Club, instead.
Reason #1: The Accommodations
There are so many different types of rooms you can stay in while at Basin Harbor Club. We were lucky enough to stay in one of the resort's 74 cottages, Northway. I didn't see all of the cottages or rooms, but I think we had one of the very best. How cute is this place?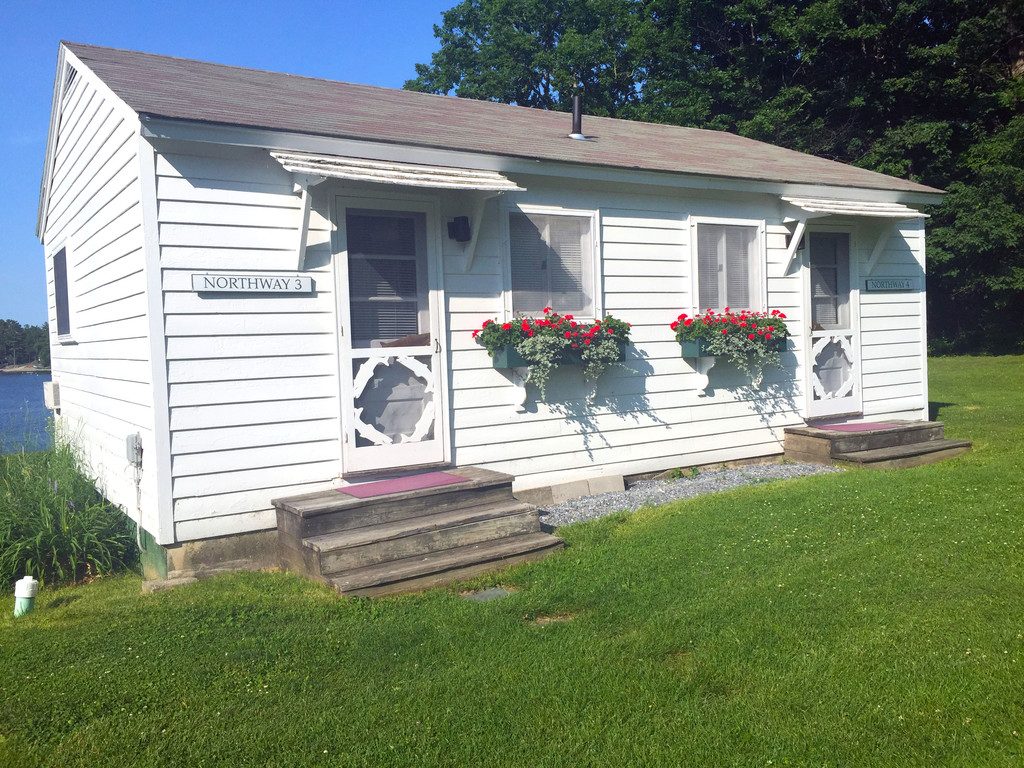 The inside was perfect, too: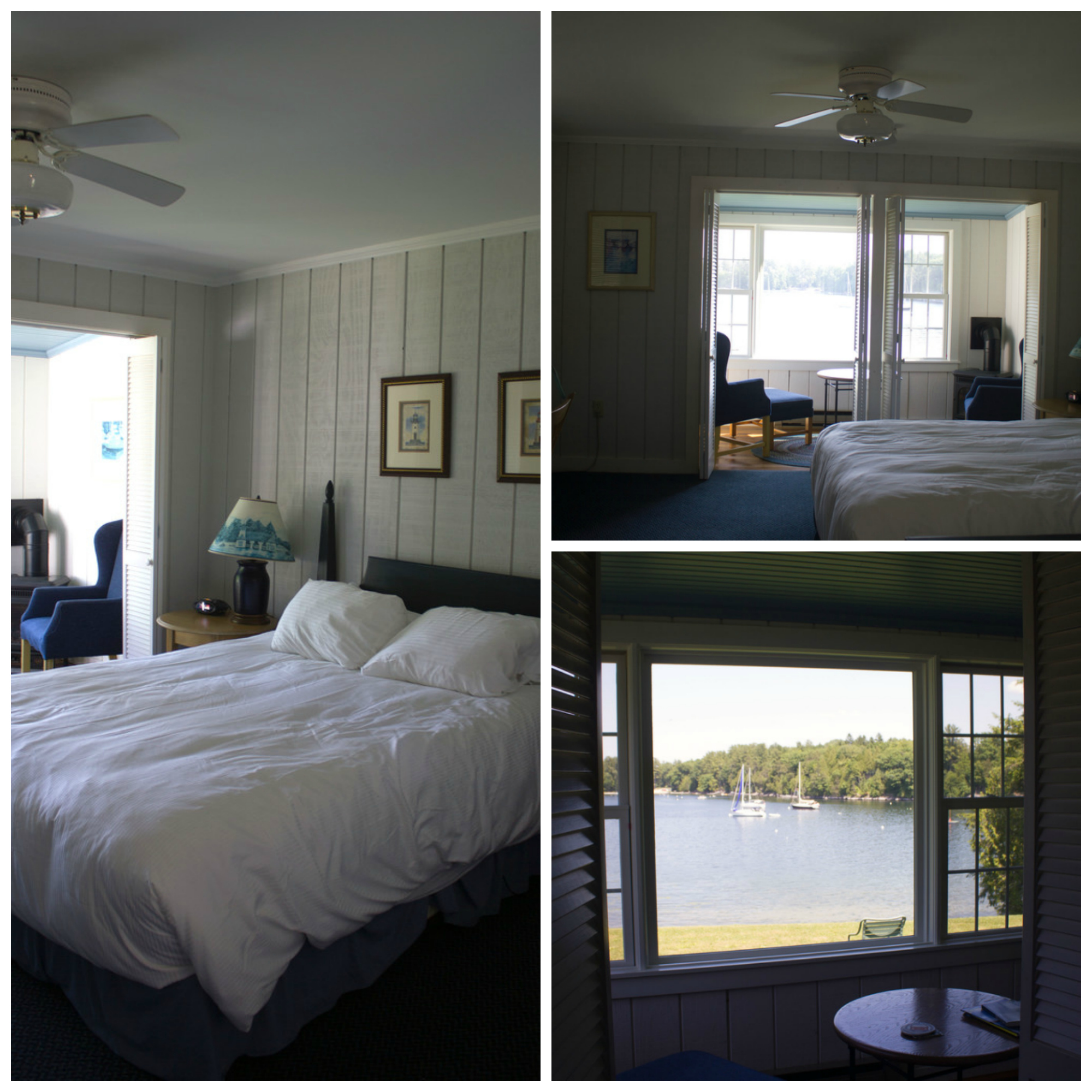 The huge windows and beautiful view were obviously my favorite part. It also felt so private and secluded, while also having all of amenities you could need.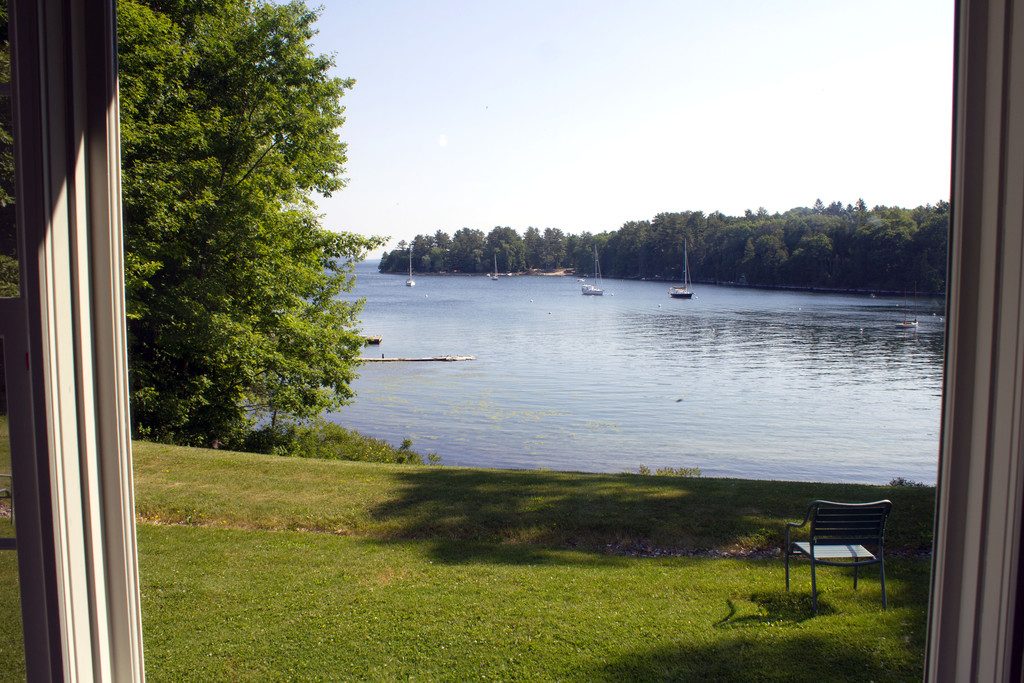 When we arrived, I took a few minutes to relax outside our cottage before jumping into the adventure of the weekend.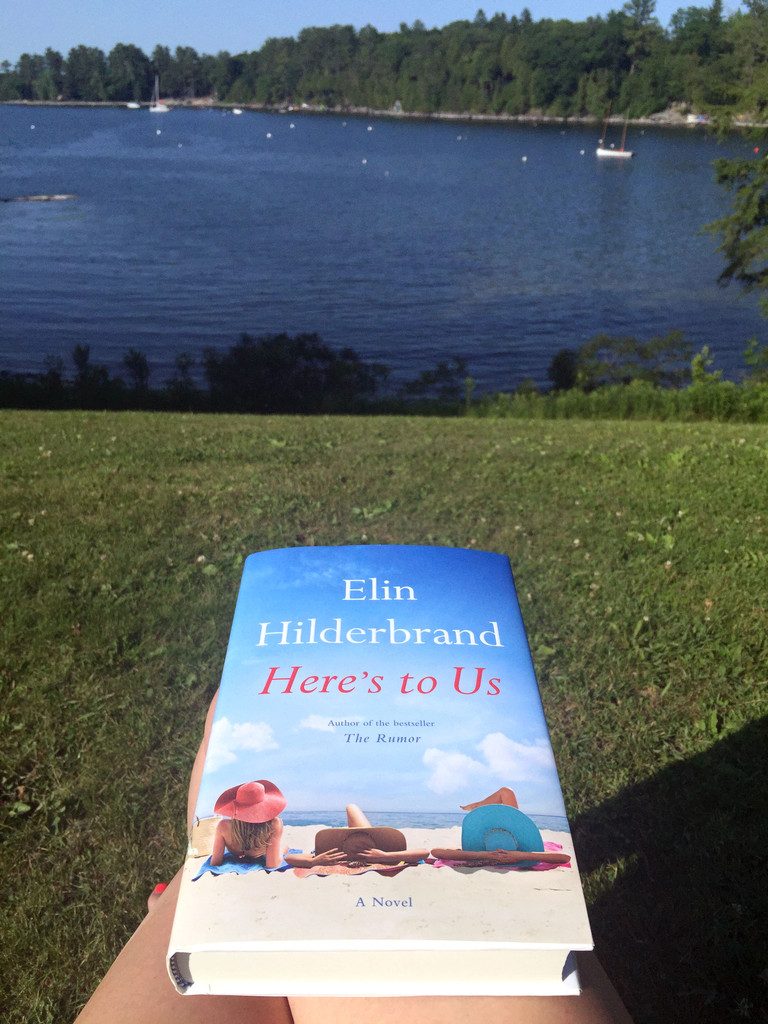 Reason #2: The Adventure
We did a lot over the couple days we were at Basin Harbor Club. But there was so much more we could have done. I'm admittedly not a very adventurous person, but even I was feeling it here. The water in late June was a little bit chilly for my liking, but there were so many fun water activities, including kayaks, diving boards, paddleboats, and giant rafts.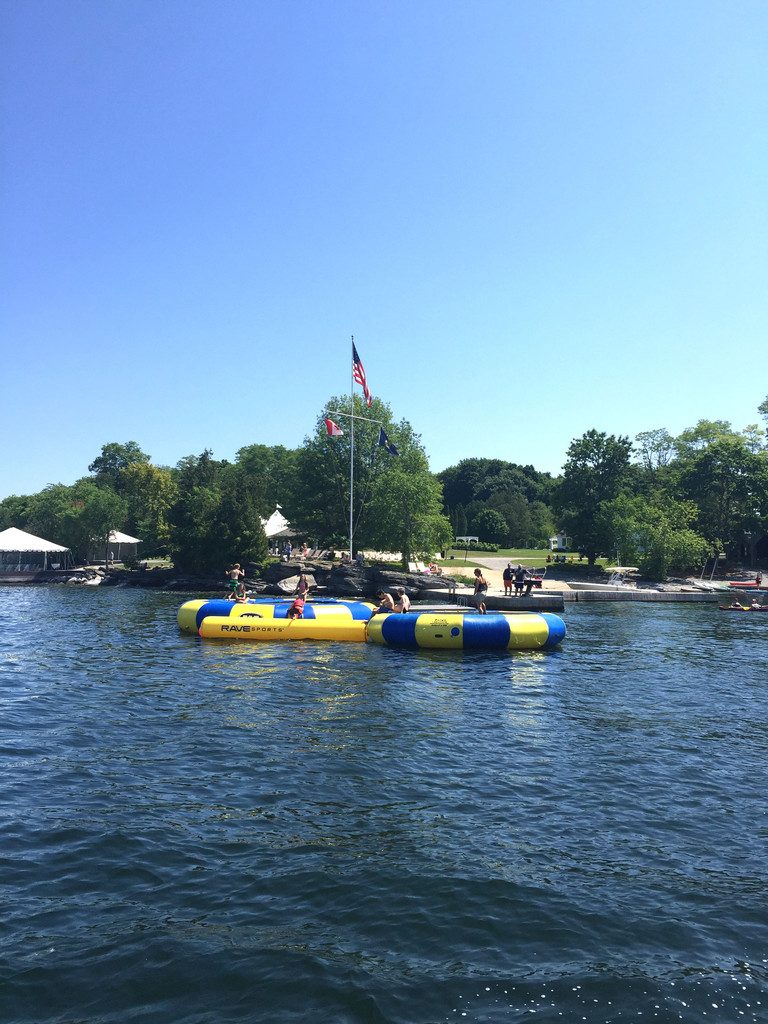 When I saw the sea plane sitting by the dock, I knew Chris was going to want to take a ride.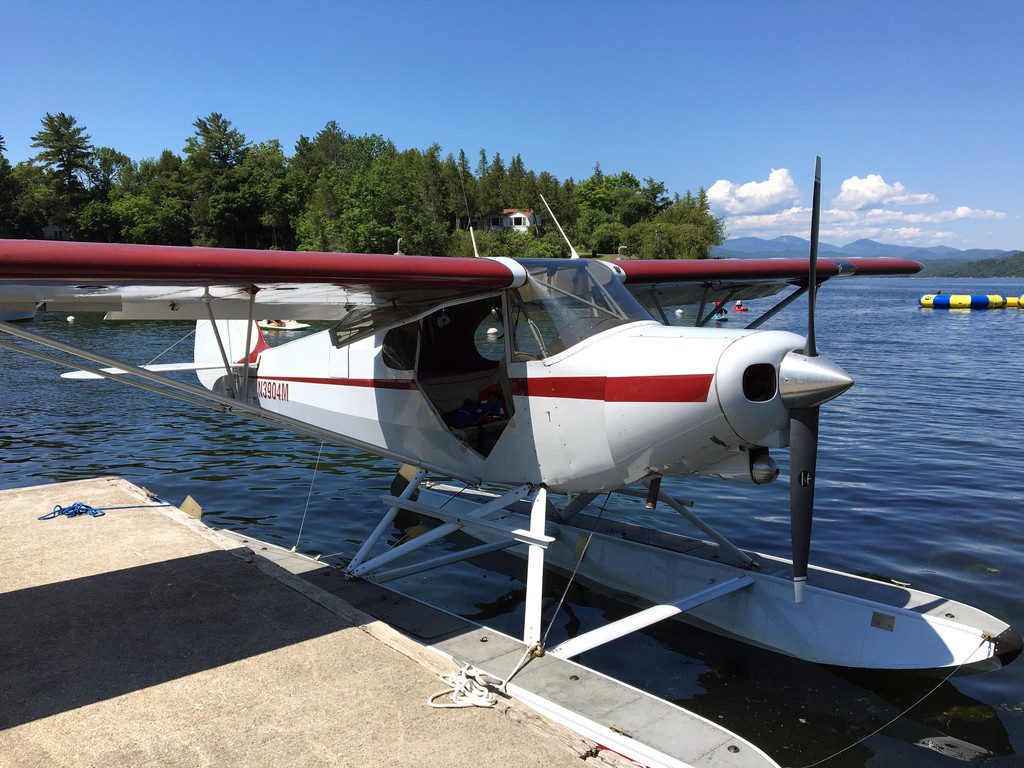 I resisted for a bit, but finally gave in. The sea plane isn't always at Basin Harbor Club, but it was there in support for Vermont's flying school. You may remember that Chris was working to get his pilot's license a while back (which he mostly gave up when we bought our house because um, it's expensive). I've been in a small plane with him and my friend Libby flying, but this sea plane was even smaller! My expression pretty much says it all: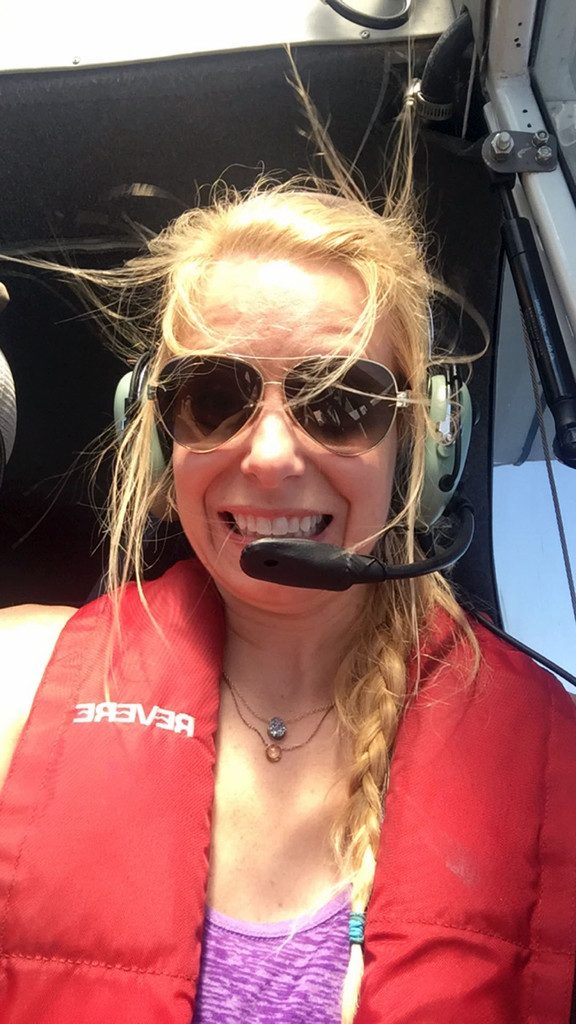 But once we took off, I totally relaxed.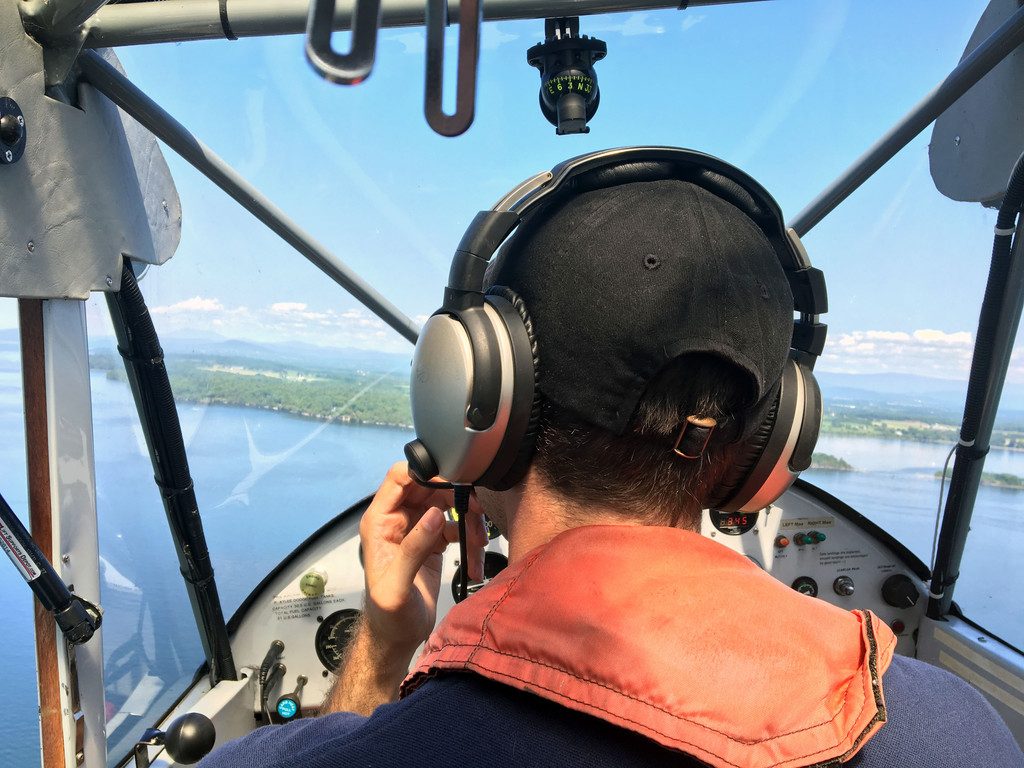 The views were stunning and the flight so smooth.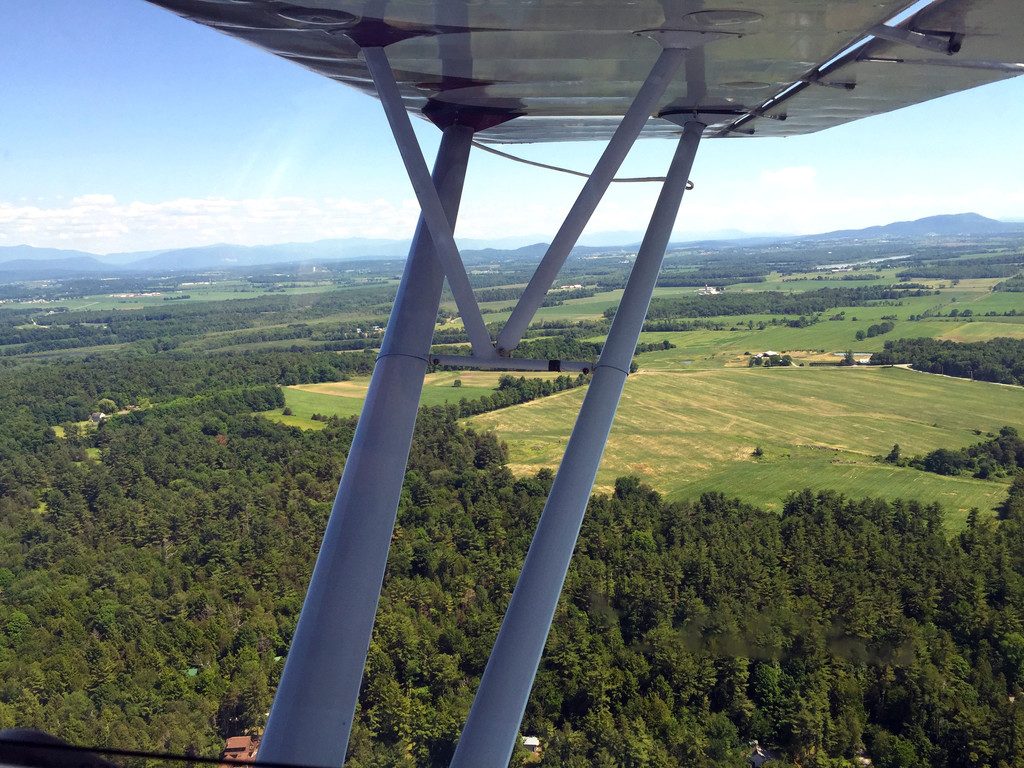 Feeling much better!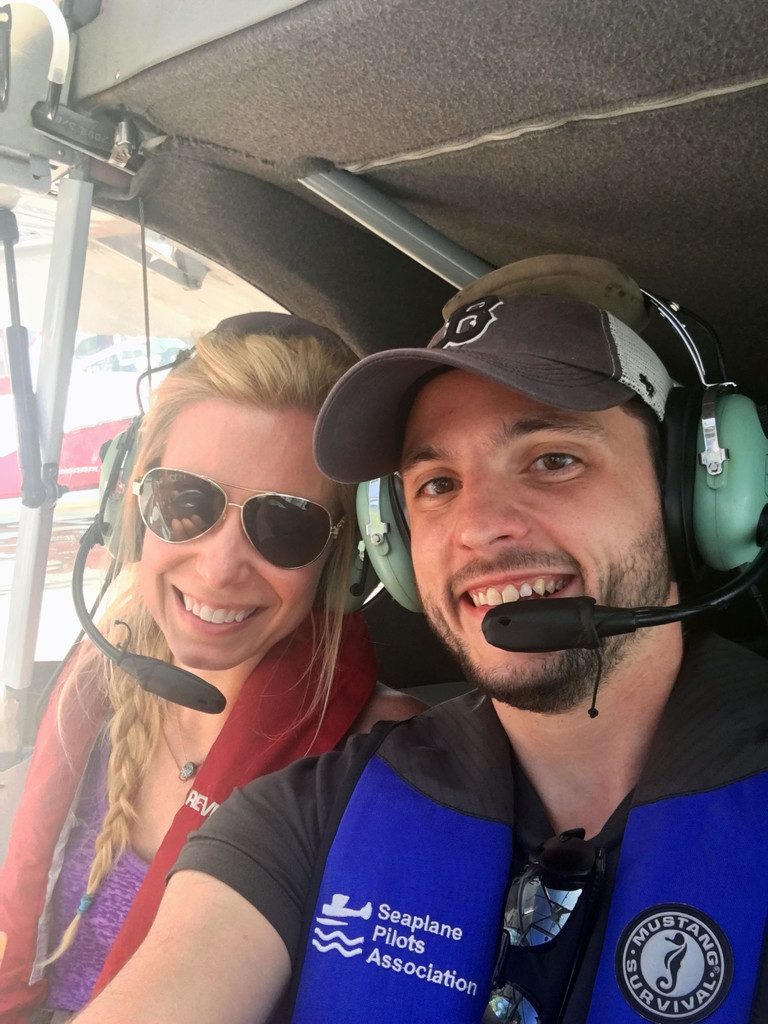 I'm never going to be a lover of small planes or actively seek flying opportunities, but this was a once-in-a-lifetime opportunity and I knew it would make Chris very happy. And it was actually fun and I'm so happy I did it!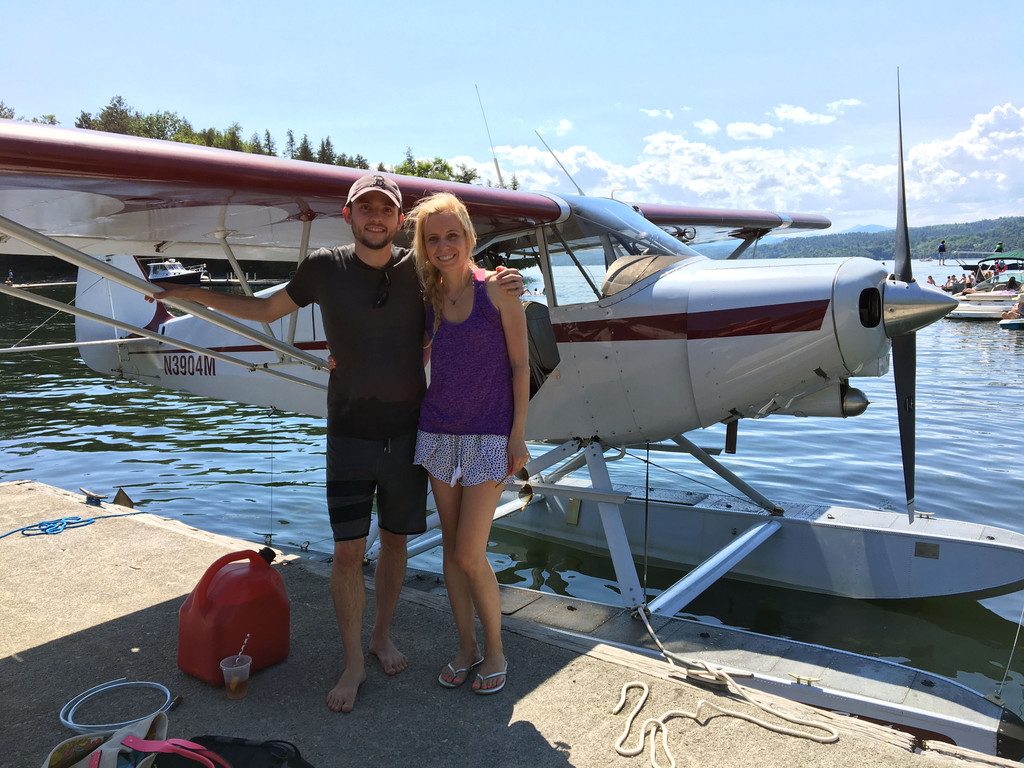 Reason #3: Chef Christian Kruse
Basin Harbor Club's chef, Christian Kruse, was recently named Vermont's Chef of the Year at the Vermont Tourism Summit and we definitely experienced why during out weekend at the resort.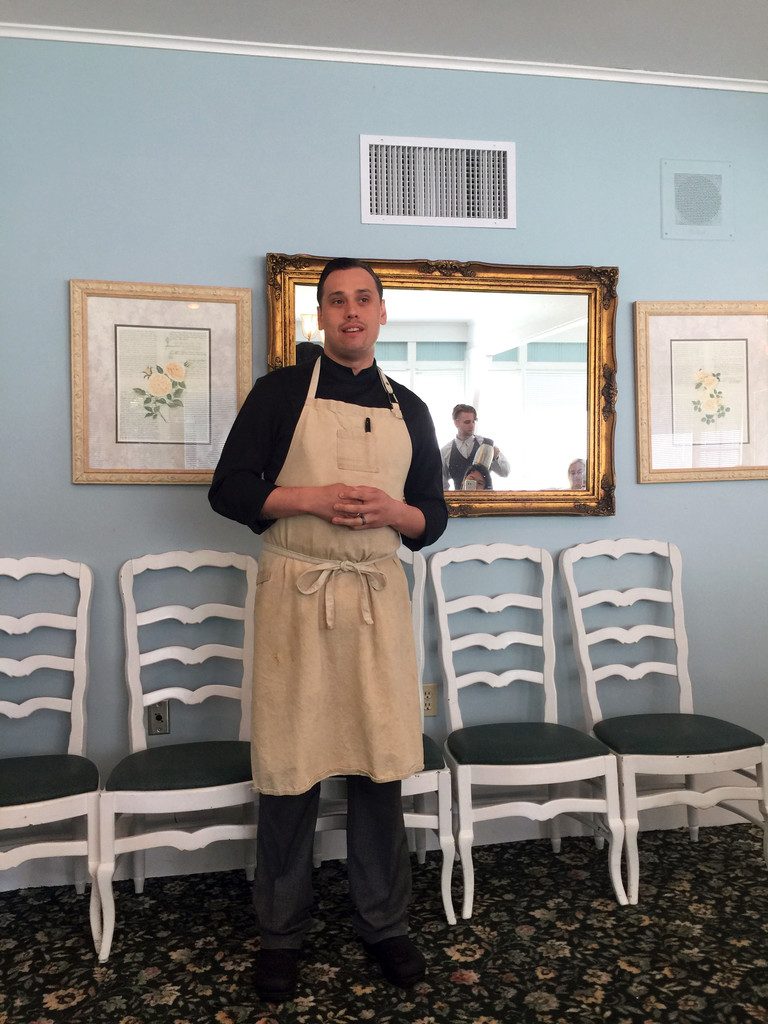 Chef Kruse is responsible for all the food at the resort and we were treated to a very special four-course meal the second night of our stay. The table was gorgeously set and the company was glorious. Sometimes I feel like a bit of a "weirdo" in my "normal" non-blogging life and it's so, so nice to be surrounded by other people who just get it and are happy to spend the whole night talking about food and writing and hard work.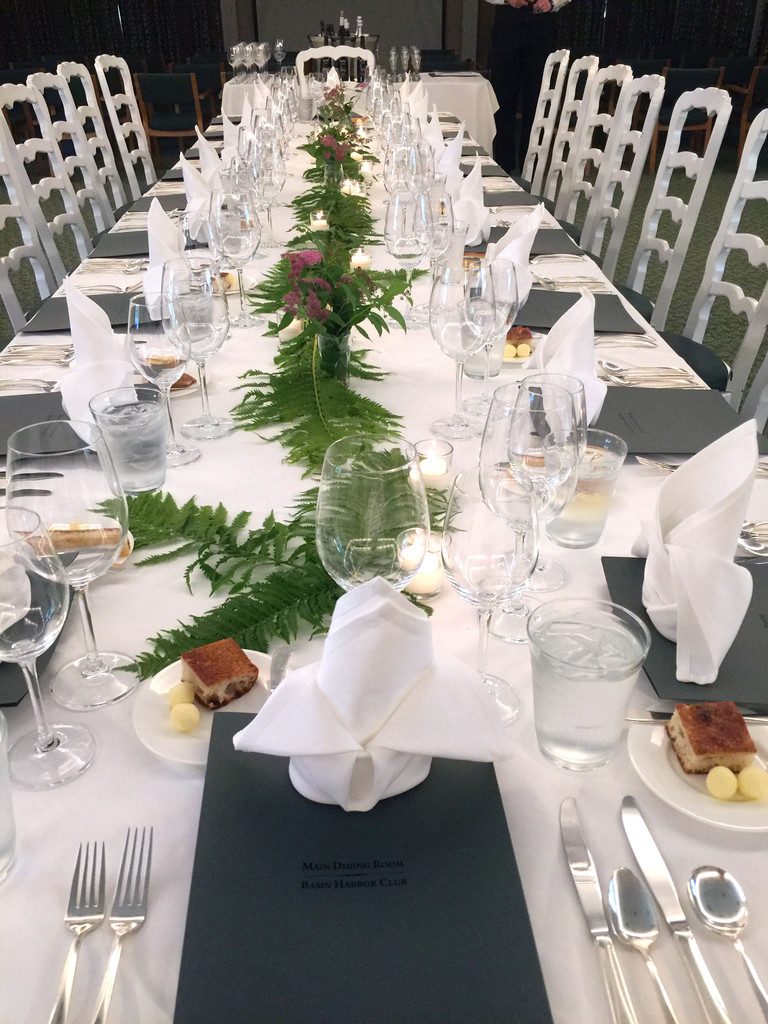 But I also could have sat in absolute silence with Chef Christian's food and that would have been fine with me. This is one of those meals where I honestly couldn't pick out a favorite thing because it was all so delicious. I do have to say I never thought I could enjoy a pea soup so much. But the short rib was melt-in-your-mouth-good. And I loved that the short rib was followed by a heirloom carrot course. I thought I was full, but then the strawberry "cannelloni" was served and I ate every single bite. Everything was locally-sourced and I was personally a fan of all the Cabot products that were used.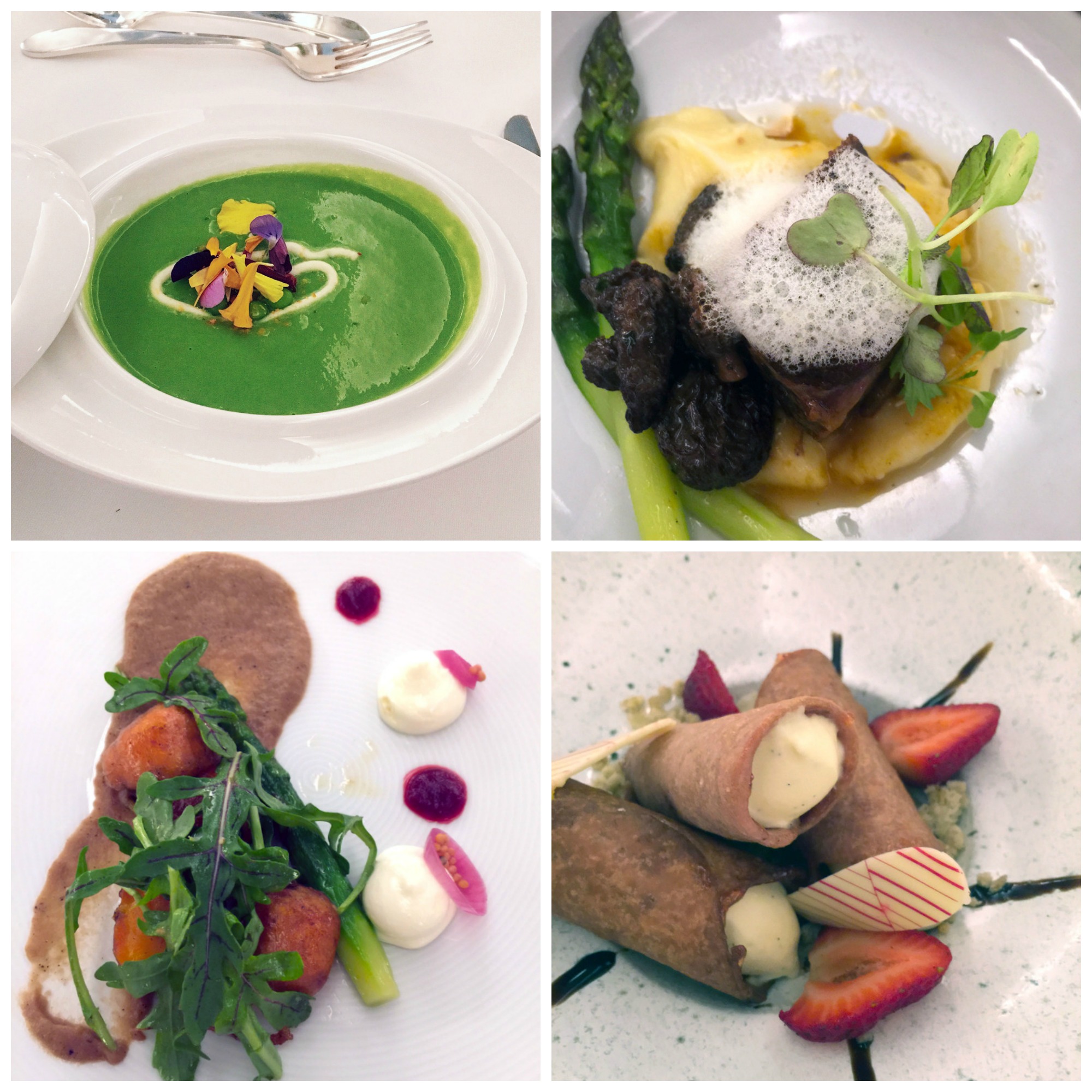 Between all that food and the wine pairings, I pretty much had to be rolled home after dinner. Thank goodness for the short walk to our cottage.
Chef Christian Kruse is so, so talented and not only is his food incredibly impressive, but I was in awe of how much he was managing, from wedding reception dinners to a conference to the resort's regular guests to our little group. I have no idea how he did it all!
Reason #4: The Breakfasts
The breakfasts at Basin Harbor Club are seriously to die for. We had a daily buffet that had tons of variety. But the best par was the ridiculous amount of blueberries and strawberries and doughnuts. Like a whole drawer filled with doughnuts. And apple fritters and other pastries. And omg can I just take this whole drawer with me please?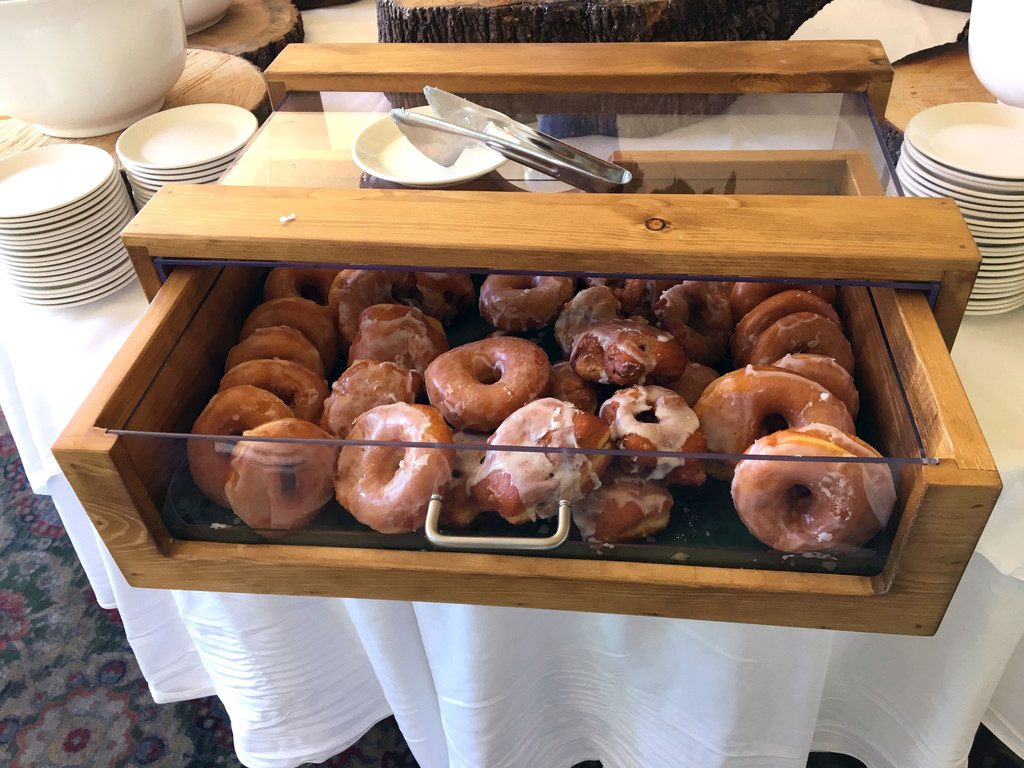 When you're getting ready for a fun-packed busy day, a satisfying breakfast is key and Basin Harbor Club really pulls through on this one. Here was my breakfast day 1: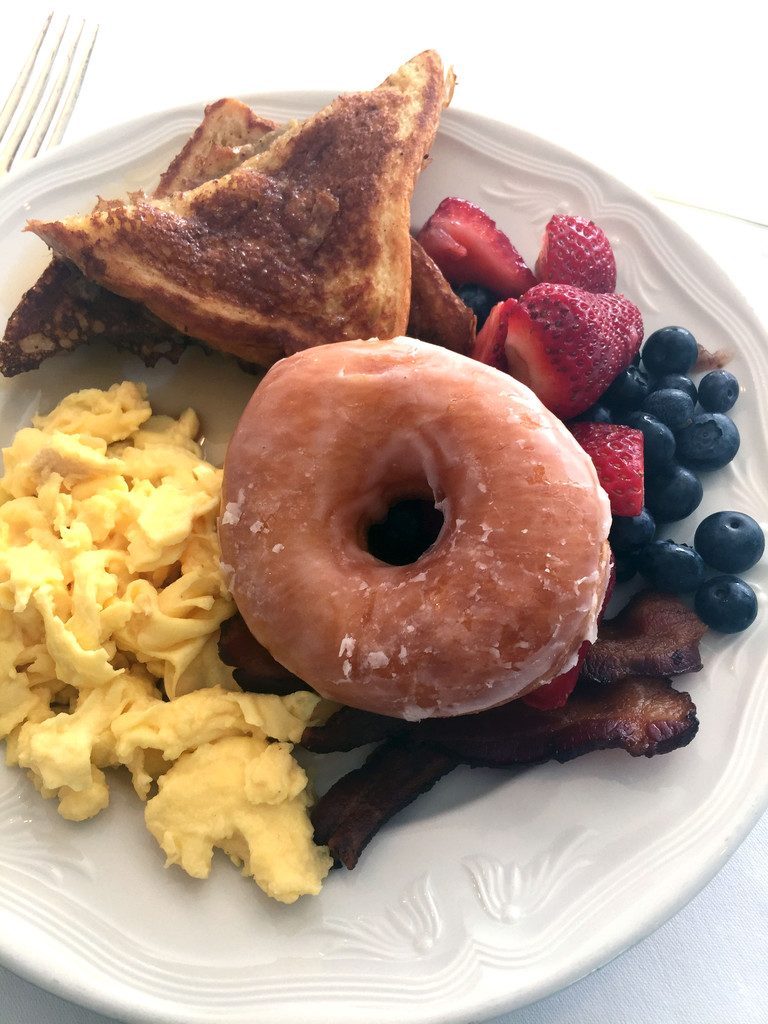 And day 2: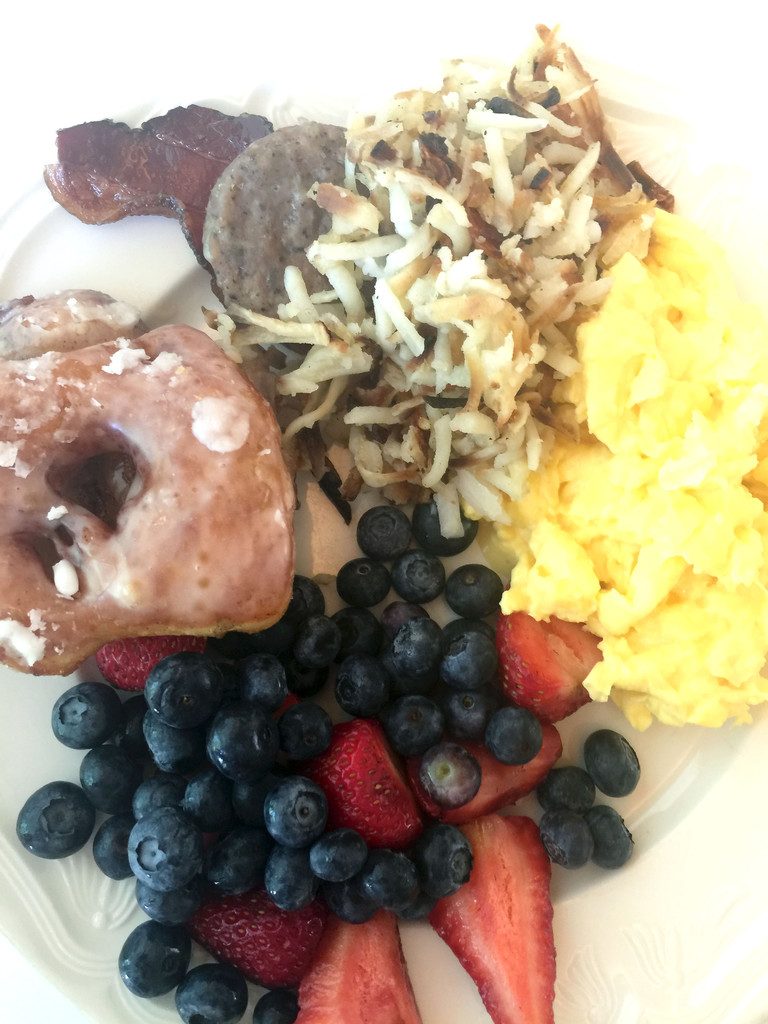 The bowls of berries were never-ending and really, the only thing that makes me happier than doughnuts is an endless amount of blueberries.
Reason #5: They're Dog Friendly
The only thing I hate about vacation is leaving my dog. That's why I love the fact that at Basin Harbor Club, dogs are welcome! Even though my pup isn't quite well behaved enough for me to bring to a resort (yet!), I was thrilled to be surrounded by dogs all weekend long. Especially the resort owners' dogs Piper and Rosie.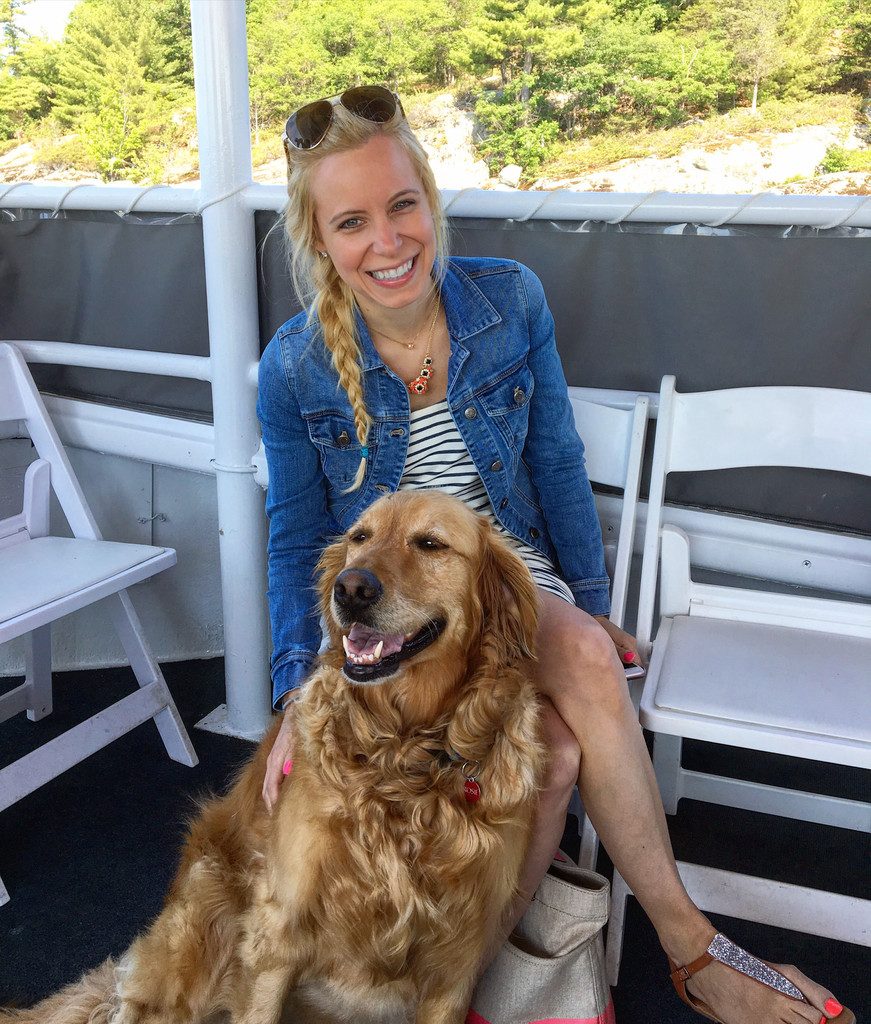 These dogs were living quite the life and were so, so happy!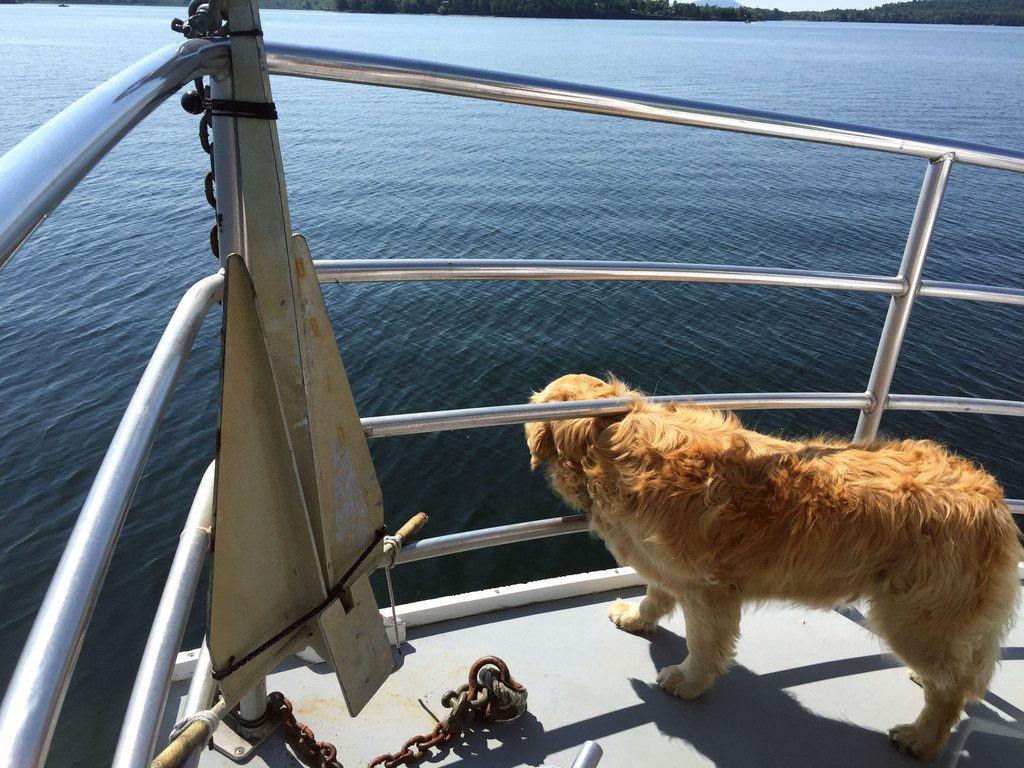 All the dogs we saw at Basin Harbor were in serious heaven and I loved the fact that there was always a little pup to pet.
Reason #6: Red Mill Restaurant
If you're in the mood for a bit more casual fare, Chef Christian also runs the Red Mill Restaurant right on the resort property.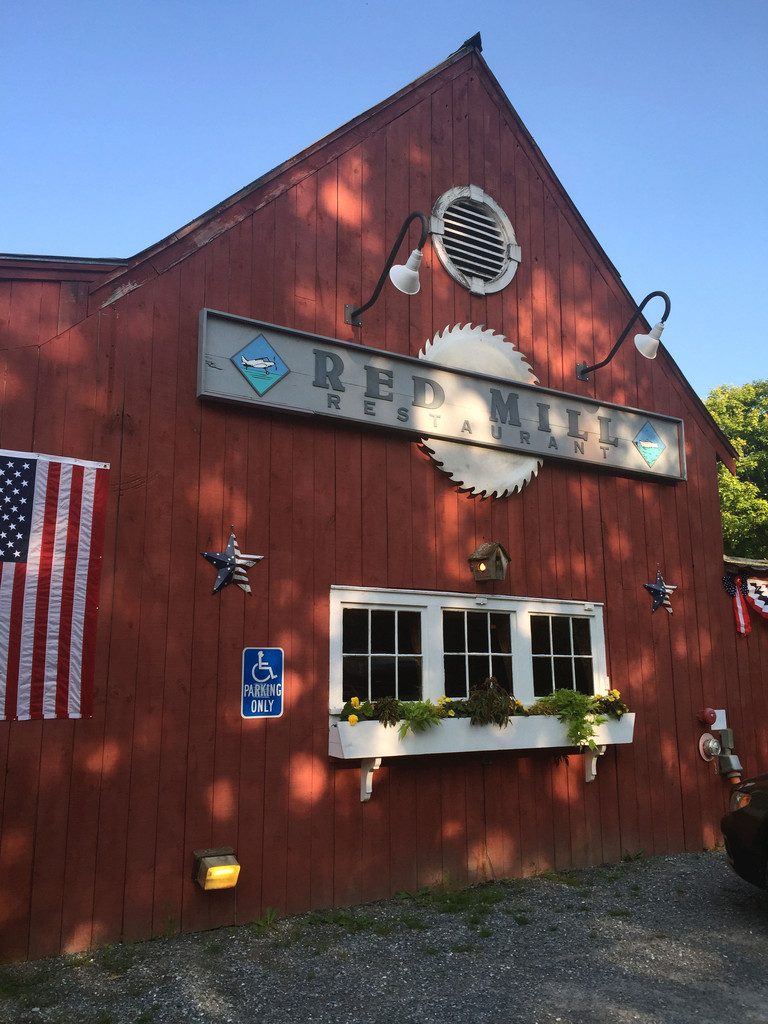 This is where Chris and I dined our first night at Basin Harbor and it was a great start to the weekend. The shishito peppers were seriously the best ever! And I indulged a ridiculous amount in my chicken and waffles, while Chris really enjoyed his fish and chips.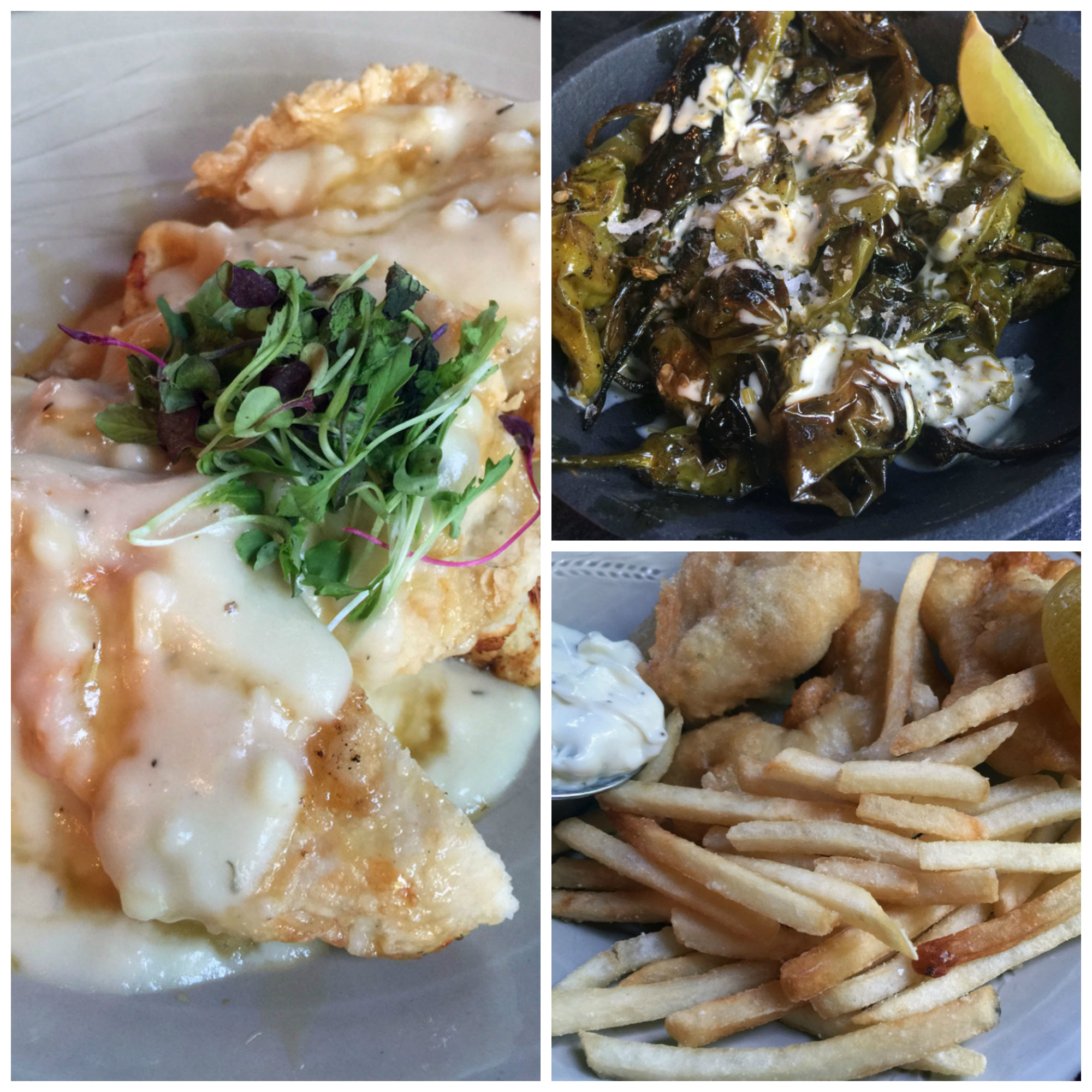 Red Mill is also great for hanging out at the bar and has life music some evenings, as well.
Reason #7: There's Something for Everyone
Every corner you waked around, there was something fun to do at Basin Harbor Club. I mean, a life-sized chess board?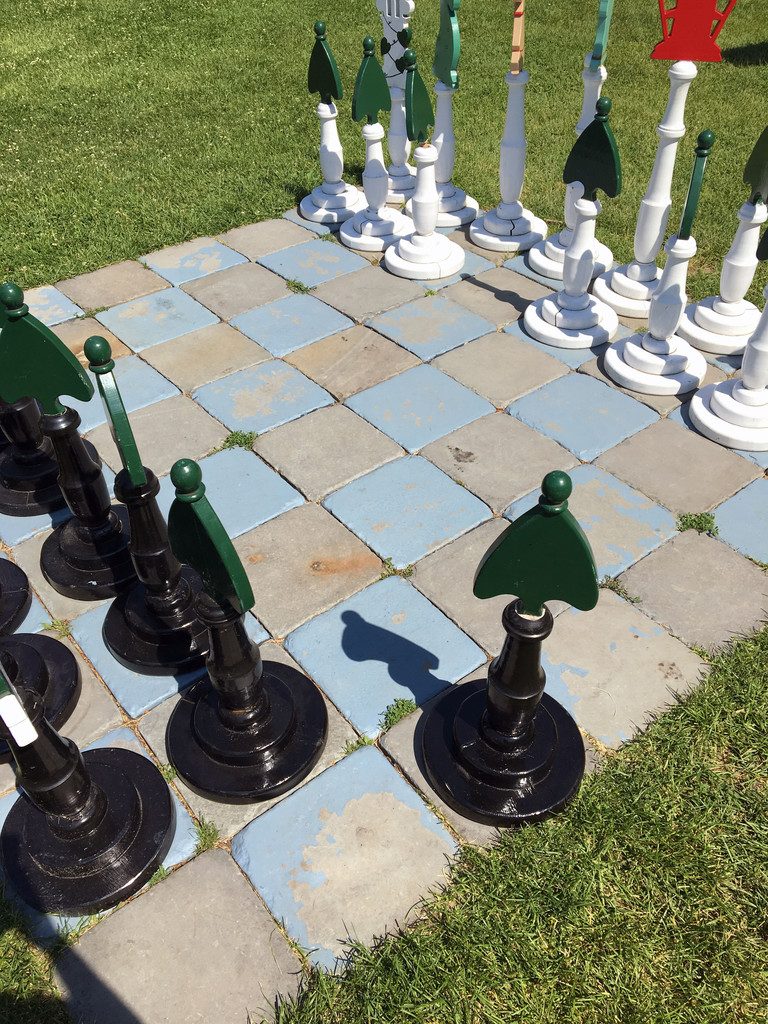 And huge adirondack chairs.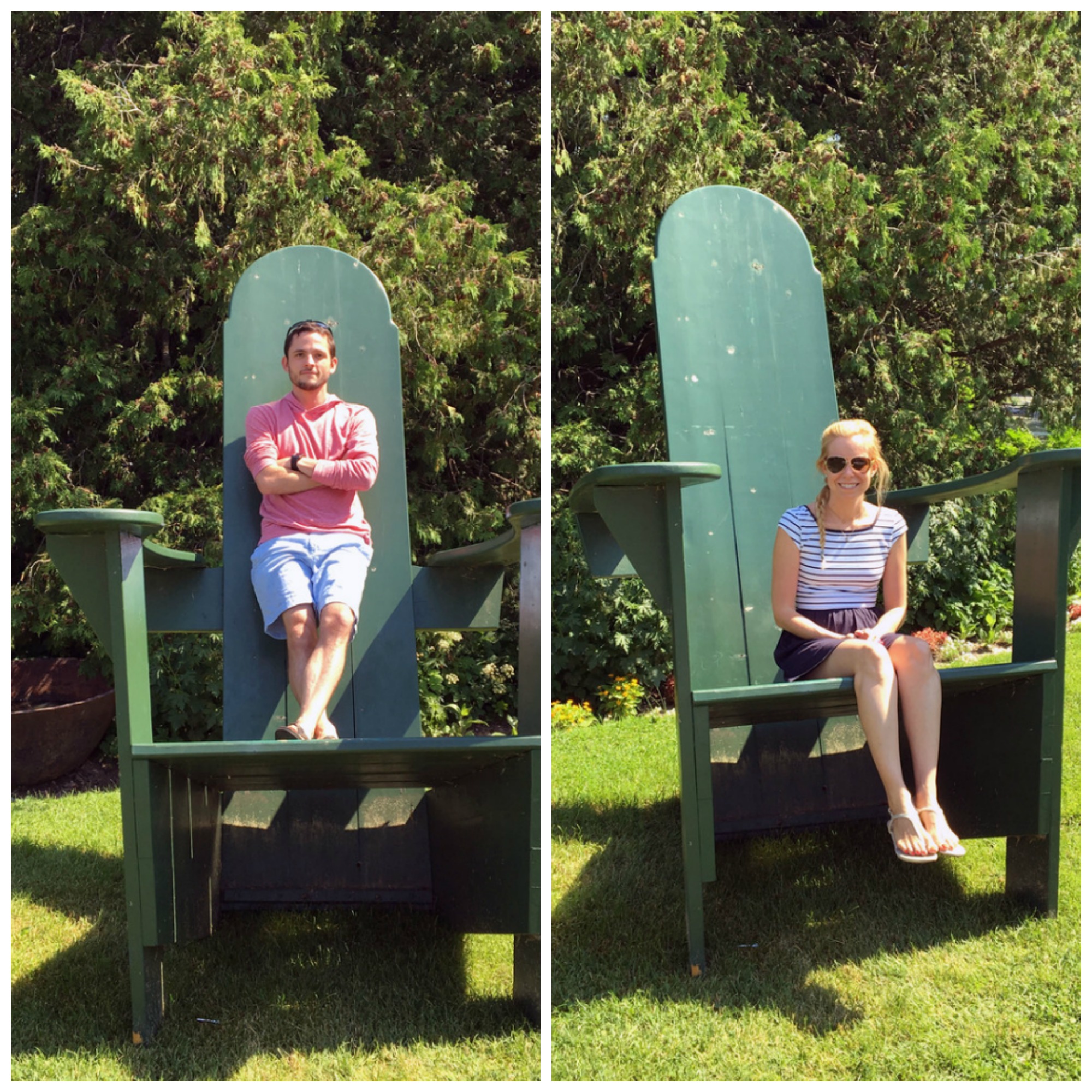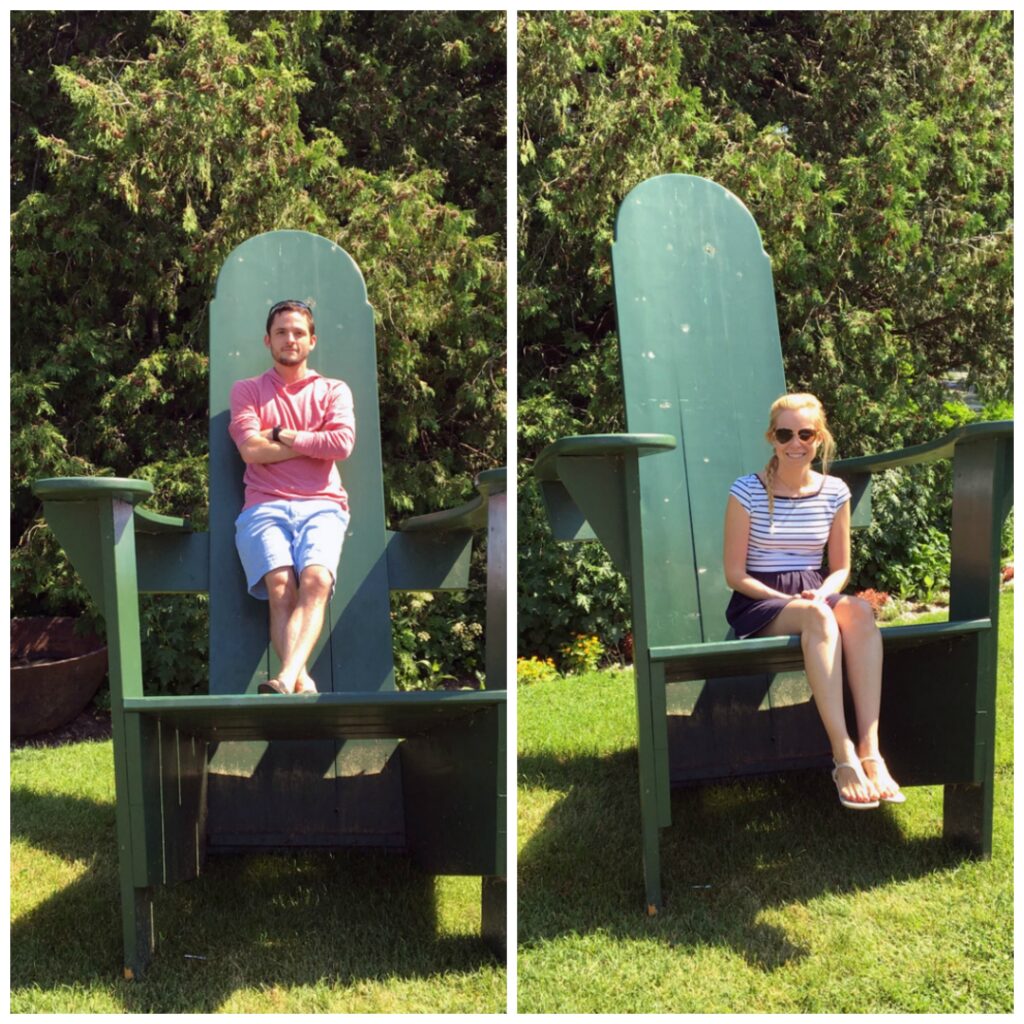 Basin Harbor Club is even home to an apiary, where honeybees are kept!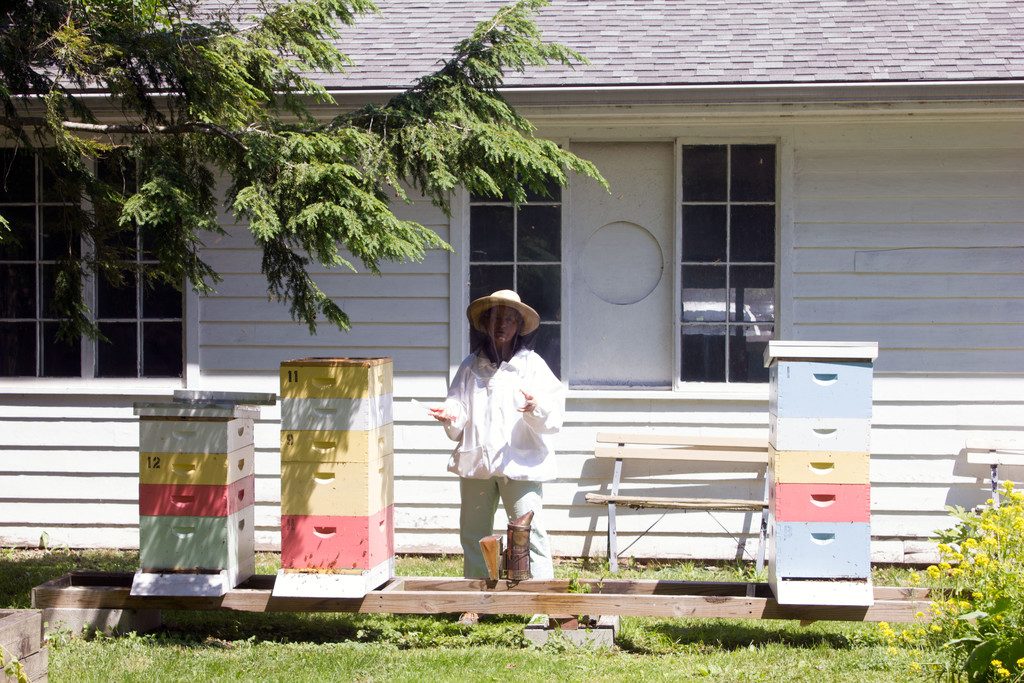 Two days wasn't nearly enough time to do everything I wanted to do. But even with all of the activities, there are also plenty of spots where you can just hunker down with a good book and enjoy the views. Which is pretty much my all-time favorite thing to do on any vacation.
Reason #8: Drinks by the Pool
When you've had a little too much adventuring for the day and are ready for a break, stop by the resort's pool and order a cocktail or two.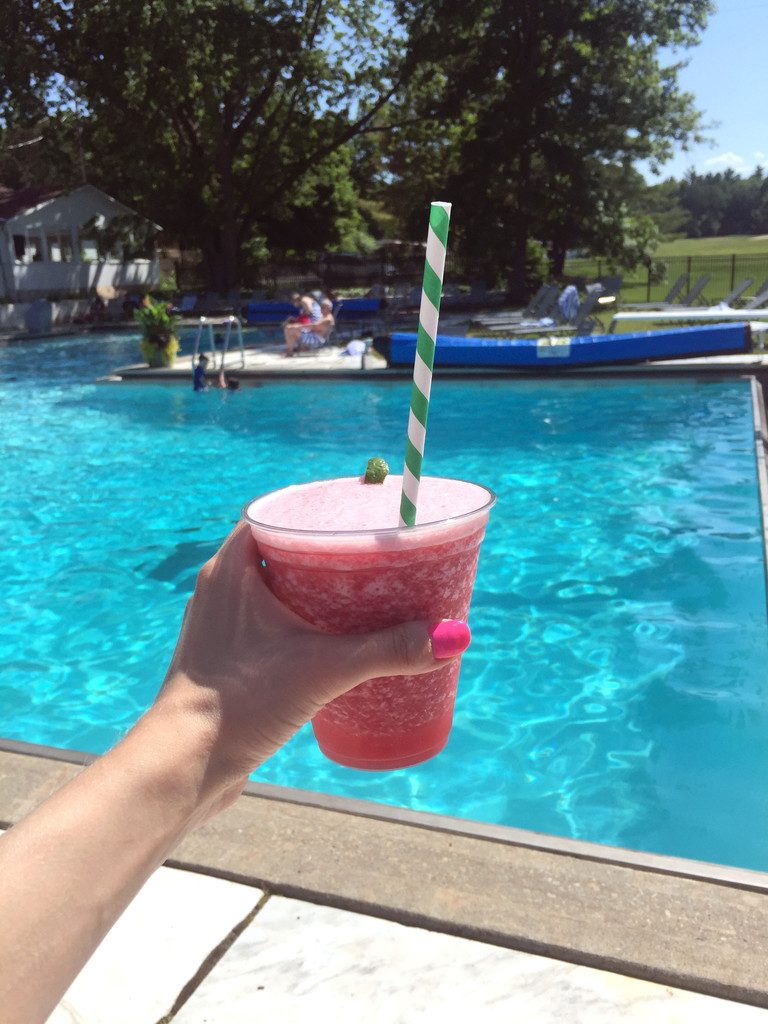 That's what we did and it's exactly what we needed before more food and fun.
Reason #9: The Views
I couldn't walk down the road ten feet without stopping to snap a photo. Basin Harbor Club is just absolutely gorgeous and it's the kind of place that will make you feel so, so happy to be a part of.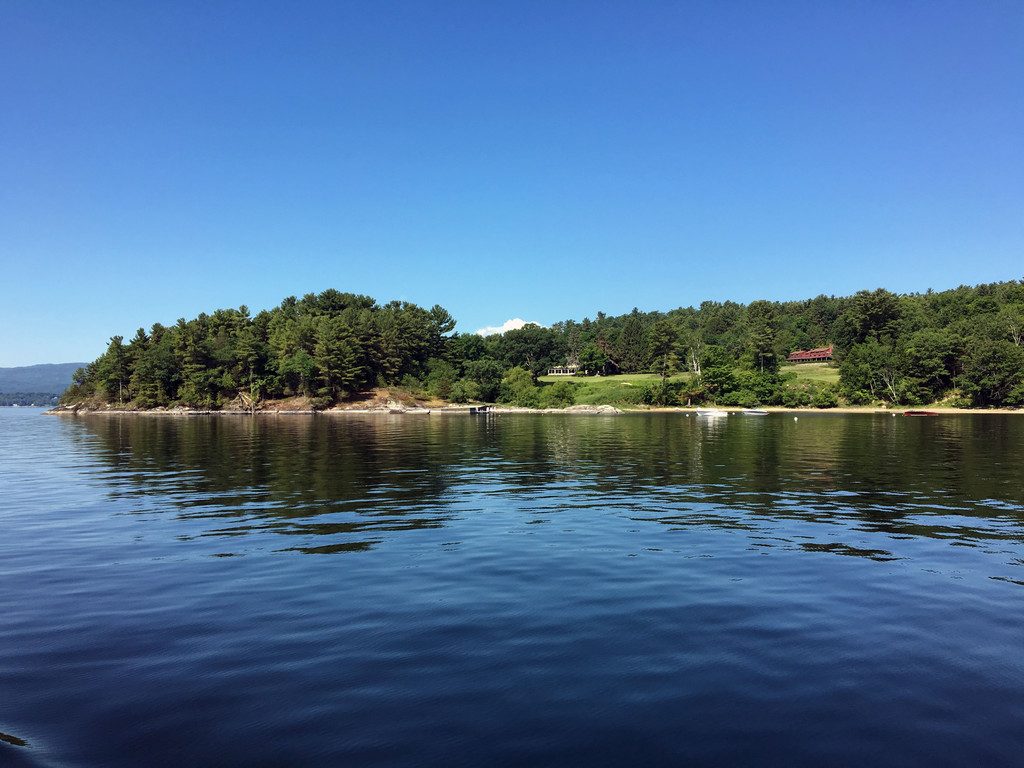 From gorgeous views of Lake Champlain to the exciting views of all there is to do, I was constantly in awe.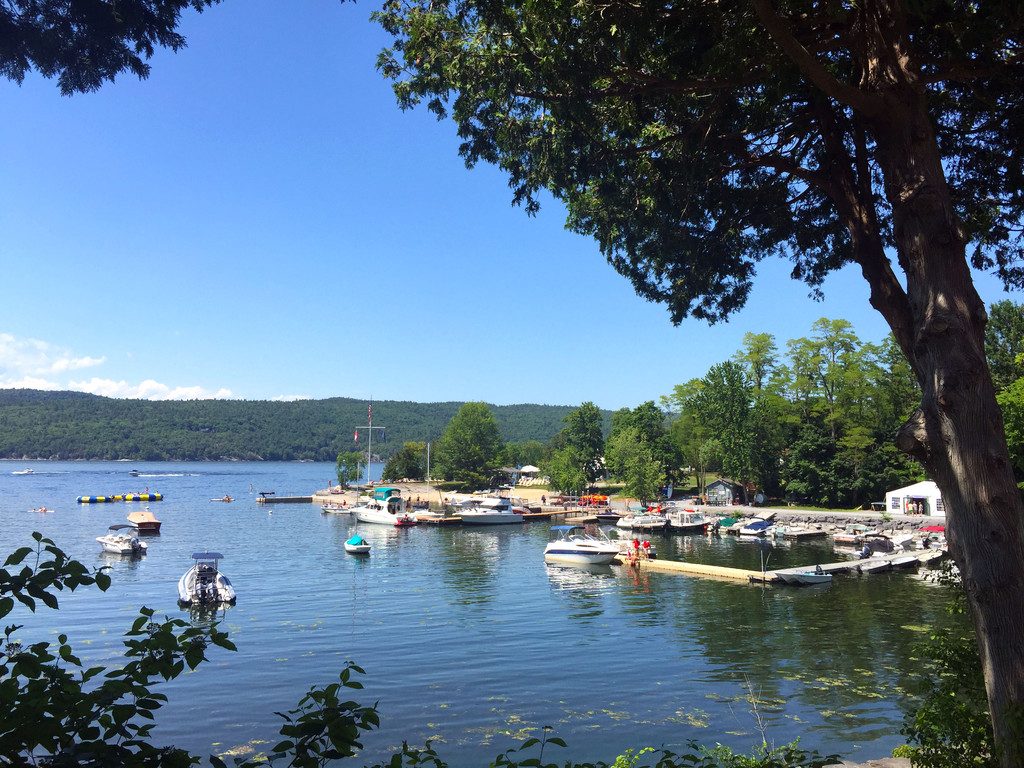 We were also in awe of the beautiful gardens all around the resort; flowers were blooming everywhere!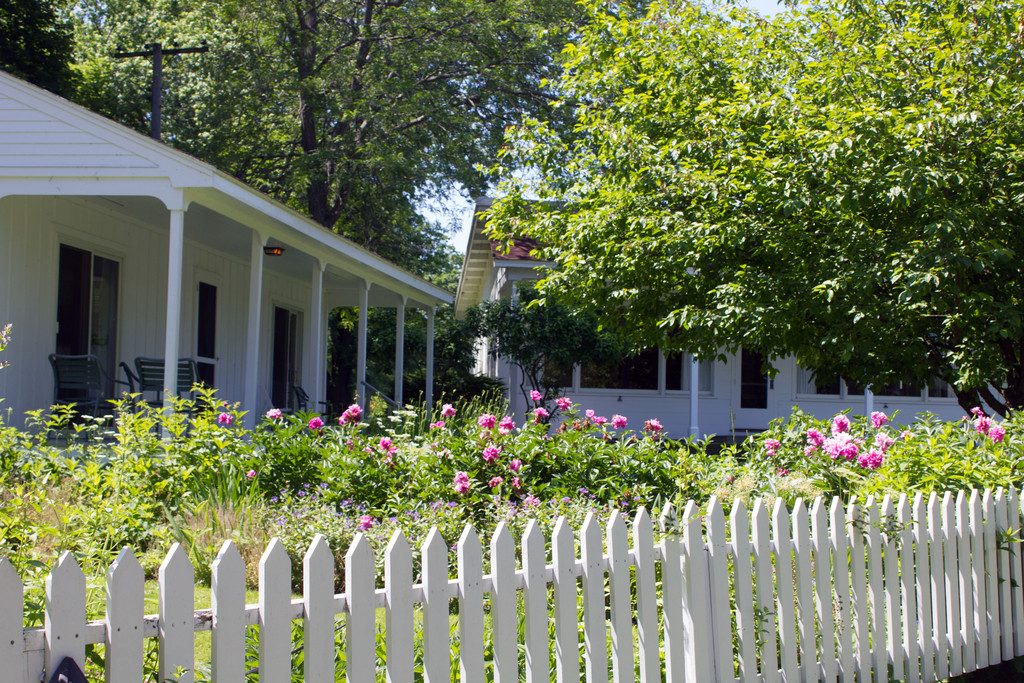 And the evening views were just as glorious. We were lucky enough to be at the resort during a wedding and were treated to an evening of fireworks.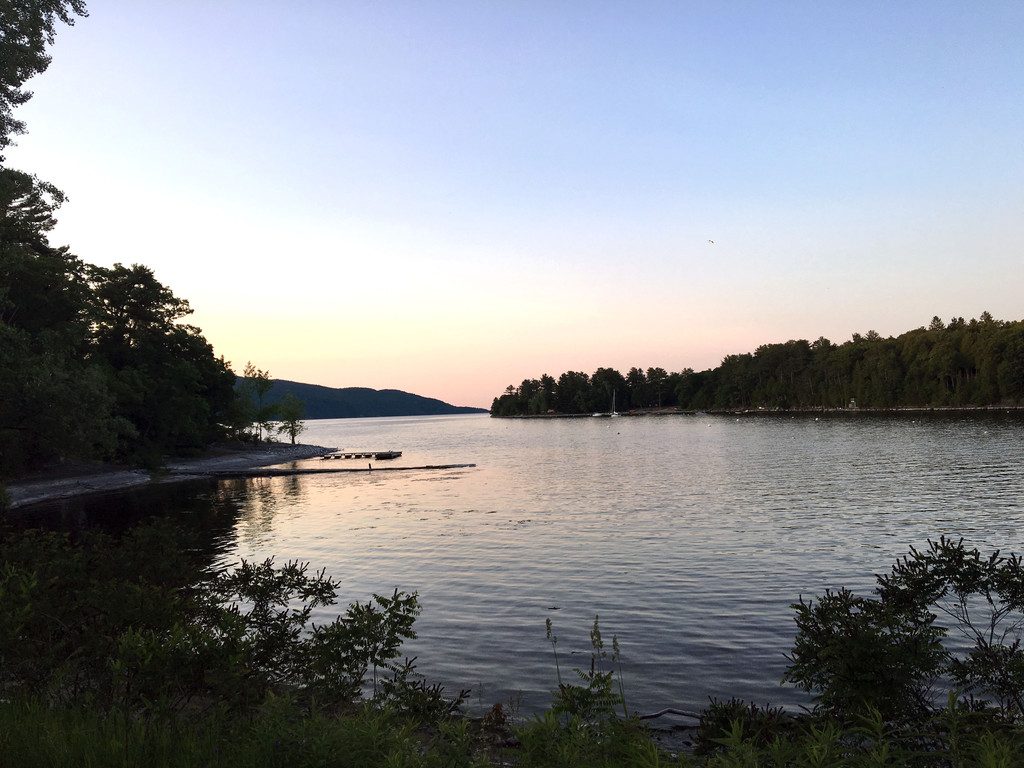 If you stay at Basin Harbor Club, I think it's pretty much mandatory that you watch the sun set every night.
Reason #10: The Perfect Place for Family and Friends
Everyone who works at Basin Harbor Club had endless stories to tell about the families who visit the resort and have been staying there for years and years. Even just being there for two days, I saw so many families reuniting and starting their summer vacations together. I felt so lucky to be there with Chris and was also incredibly excited to meet several other bloggers and food writers I've been following for years.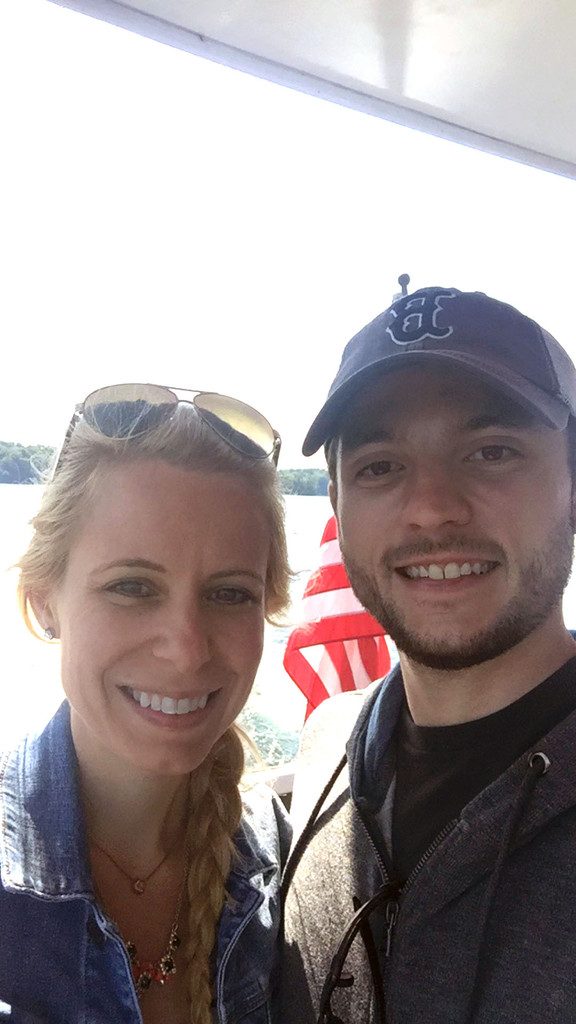 I noticed that Katalina of Peas and Peonies was posting photos of Basin Harbor Club to her Instagram just before I bumped into her at breakfast. We've been reading each other's blogs for years, so it was a treat to meet her!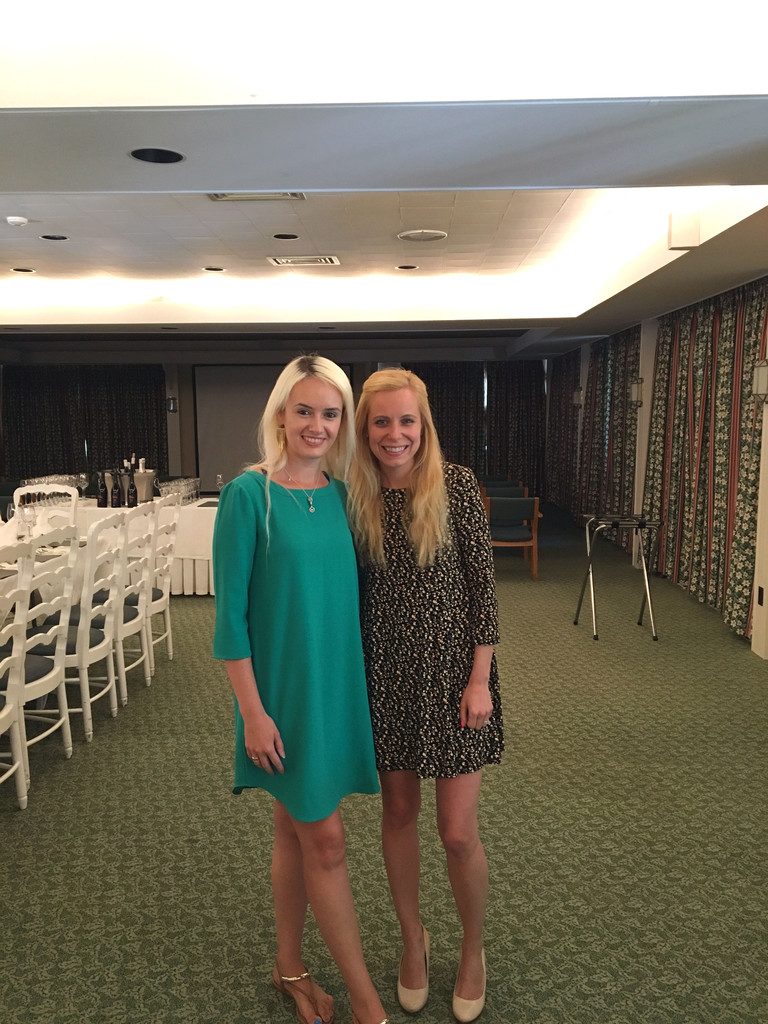 I also finally got to meet Cara of Big Girls Small Kitchen, one of the food blogs I've been reading for longer than almost any other. All in all, it was an incredible weekend and one I'd like to repeat a million more times. I feel so lucky that I got to experience Basin Harbor Club; waking up each morning felt like a dream. I'm hoping that I'll have the chance to visit again very soon!
I didn't even get into all of the stops Chris and I made on our way to Vergennes, but I will save that for another post. Despite the fact that I've lived in New England my whole life, I definitely haven't been to Vermont as much as I would like and I'm only just starting to realize how awesome the state really is.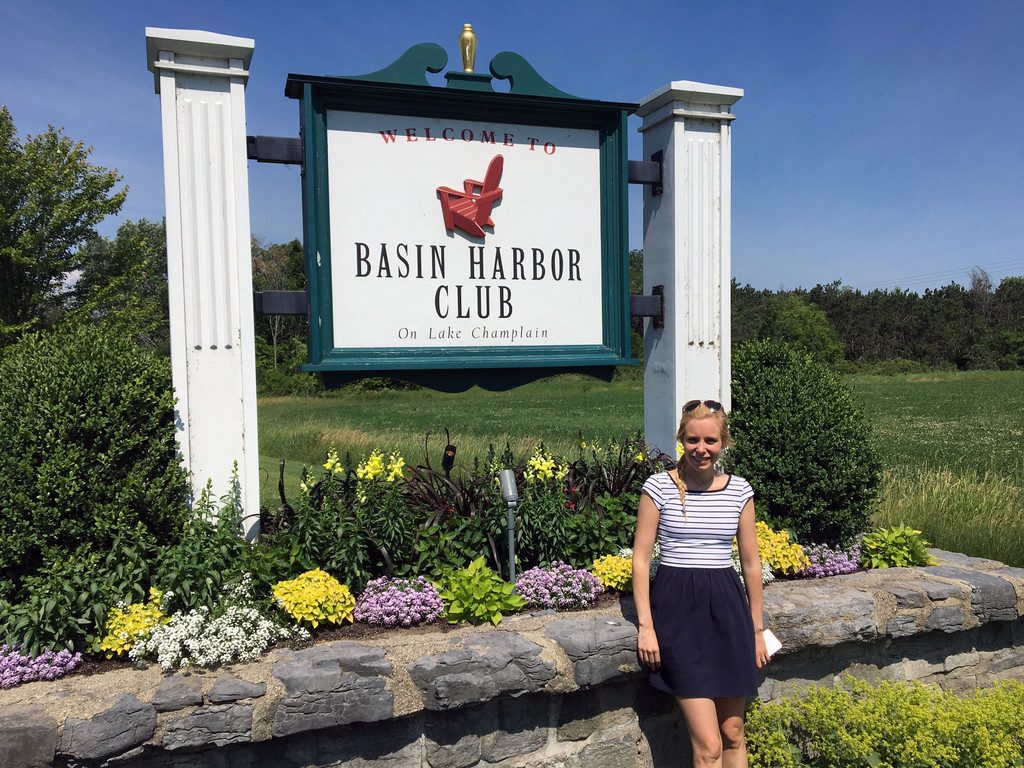 Have you had the chance to experience Vermont?
Thank you so much to Basin Harbor Club for hosting me and Chris for the weekend and providing all accommodations and meals. As always, all opinions are 100% my own!