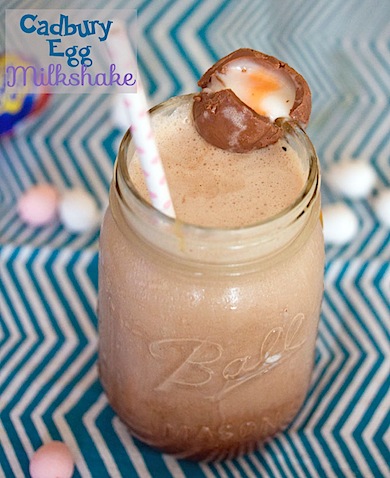 Last week was a Beet Smoothie. Today is a Cadbury Egg Milkshake. Talk about contrast. Basically, you can have a liquid diet and get all of your food groups in. If you consider ice cream, chocolate, caramel, and Easter candy a food group. Which you should. At least at this time of year. Easter is early this year (doesn't it feel like we say that every year, though??), which means less time for Easter candy. Though I suppose that's not even true considering Easter candy was on the shelves before Valentine's Day this year. In any event, this weekend is the first weekend I've actually purchased Easter candy this season. I honestly think I OD'ed a bit on it in years past and just wasn't craving those Cadbury Mini Eggs like I usually do.
Until this milkshake. Cadbury Mini Eggs in vanilla ice cream with an actual Cadbury Creme Egg thrown in for good measure is just meant to be. And now I'm sad Easter is just a short week away and I've only just rediscovered my love for Easter candy. So, how fast can I get to CVS next Monday morning to catch the 50% off before it all sells out? Seriously though, it's probably a good thing I'm late to the Easter candy game this year. For both me and you.
Cadbury Egg Milkshake (makes 2):
Print this recipe!
20 wrapped caramel
1 T half and half
1/4 C chocolate sauce (homemade version here)
3 C vanilla ice cream
3/4 C milk (I used Silk Vanilla Soy Milk)
1 C Cadbury Mini Eggs
2 Cadbury Creme Eggs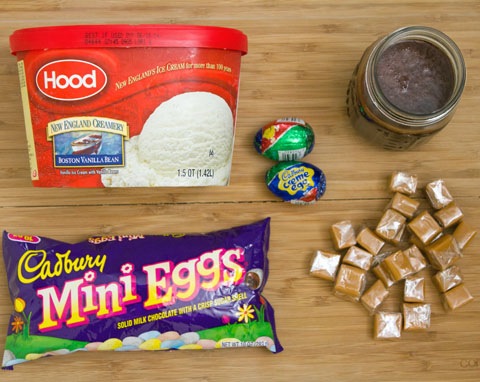 You could totally buy caramel sauce… Or you could even make it from scratch. I just melted caramels with 1 T half and half over medium heat and stirred until smooth. I took off the burner to cool, stirring every now and then. Also, I realize there's not actually caramel in a Cadbury Egg, but how do you recreate the yellow yolk? You can't. And this milkshake felt like it was missing a dimension with just chocolate. It needed something else to round it out. And obviously more sugar.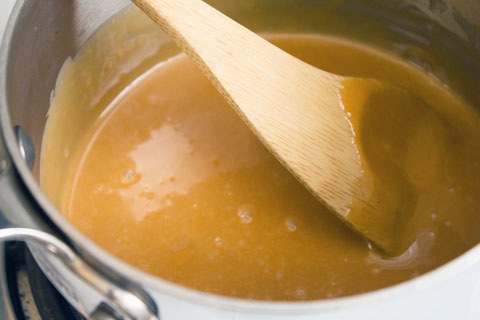 In a blender, combine ice cream, 3/4 C milk, and Cadbury Mini Eggs. I used Silk light vanilla soy milk because it's what I always have in my fridge, but you could totally use skim milk, whole milk, whatever you want!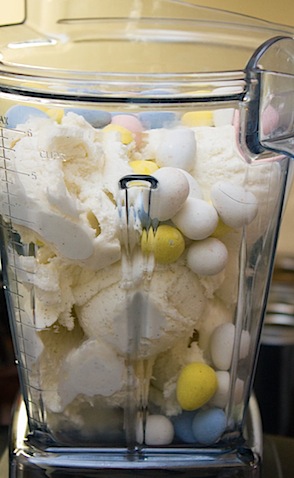 Blend until smooth.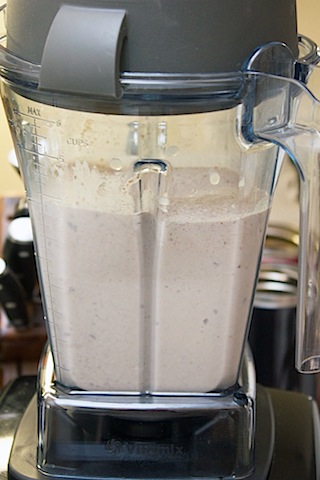 Pour into a glass and stir in chocolate sauce and caramel sauce. And then obviously top with a Cadbury Creme Egg for garnish. Yes, for garnish. Shush. This holiday happens once a year and I'll use Cadbury Creme Eggs for garnish if I want to.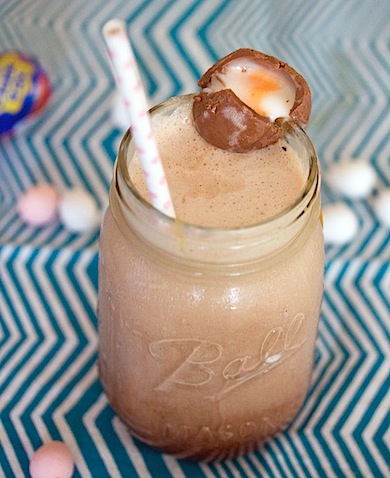 This milkshake made me fall in love with Cadbury Mini Eggs again. Thank goodness. Actually I'm not really sure if that's a good or a bad thing. It could be argued either way.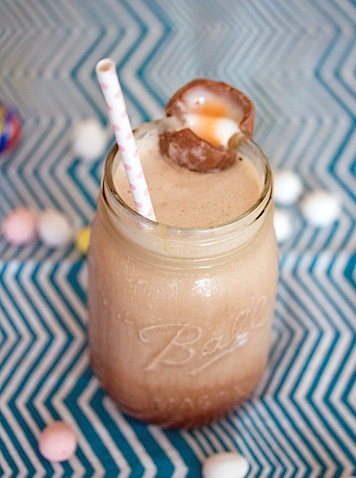 I guess everyone should just count themselves lucky that I didn't top this with Peeps syrup, like I did the Cadbury Egg Ice Cream I made last year. Maybe I actually have boundaries? Really, that Peeps syrup caused a lot of controversy last year. People have really, really strong feelings about Peeps. Which kind of baffles me, considering they're just marshmallows formed into cute animal shapes and covered in pastel sugar. Are they really that offensive? Maybe don't answer that.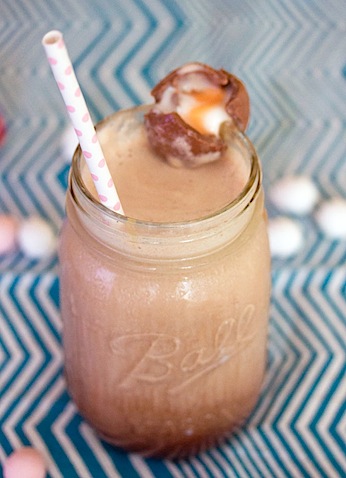 Most people seem to love Cadbury Eggs, though. Especially the mini ones. Though it's hard to deny the awesomeness of the Creme eggs if you ask me. They really are the original Cadbury Egg goodness. Isn't it kind of strange that Cadbury Chocolate hasn't gained tons of popularity in the U.S., but when it comes to Easter candy, it's the golden standard?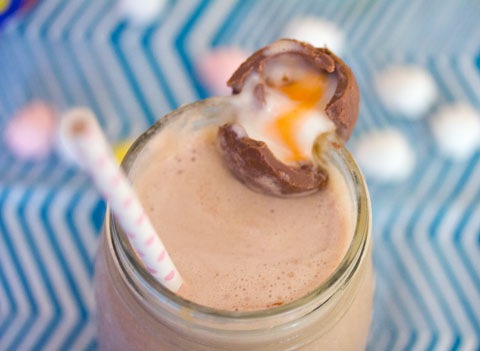 If the Easter Bunny left milkshakes, he'd totally be leaving this one. And, I mean, why doesn't he? A basket full of milkshakes? Make it happen, Bunny.
And now I promise I'll lay off the Cadbury Egg desserts until next year. You're welcome? Or I'm sorry. You decide.
Have you had your fill of Easter candy this year?
[Sues]