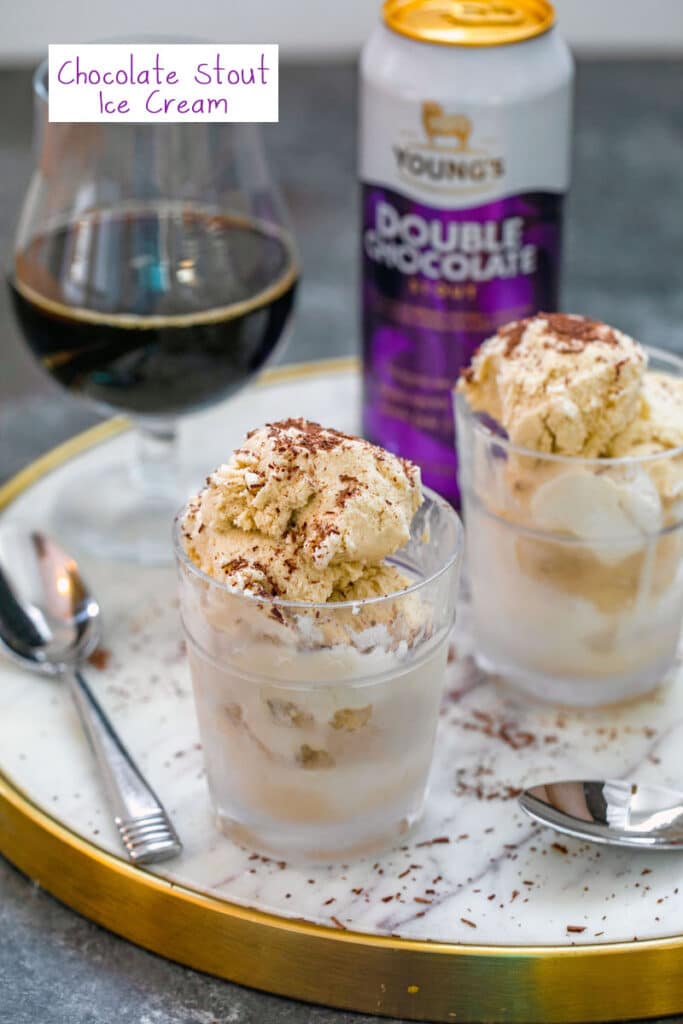 Admittedly, I've been adding alcohol to a lot of the desserts I've been making lately. From cupcakes to brownies to cookies (coming soon!), you might think it's been getting a little out of hand. But is it? I mean, alcohol is the key ingredient in a lot of cooking and generally the alcohol all burns off and wouldn't have any effect on you anyway. Right? Er, except for this ice cream.
The original recipe I saw was for an ice cream using Dogfish Head World Wide Stout, which sounded amazing. But after not being able to find that variety of Dogfish Head in a few stores, I went for a different choice- Southern Tier's Choklat Stout.
And no, you don't have to wait for spring or summer to start making ice cream again. The beer has a warming effect, which makes this ice cream perfect for cold weather. I promise.
Chocolate Stout Ice Cream:
• 2 large eggs
• 1/2 C sugar
• 1/4 C dark brown sugar
• 2 C heavy cream
• 1 C whole milk
• 12 oz. stout (I highly recommend Southern Tier's Choklat Stout, but I'm sure World Wide is fabulous, too)
If you're not familiar with Southern Tier Brewery, get familiar with it ASAP. They have some of my very favorite beers (like Pumking and Jahva and Creme Brulee and Old Man Winter). The brewery is in Lakewood, New York, right in a spot I used to vacation at every year with my family. But, of course, I was completely oblivious to the fact the brewery was here until a couple years ago… And we haven't been back since.
BUT my family already has a fabulous trip planned for Lake Chautauqua this summer and visiting Southern Tier Brewery is one of the first things on my list. If you really must know, I basically already have the ENTIRE vacation planned out because I'm in major "I desperately need a vacation" mode and daydreaming about my July vacation is all that's getting me by. 5 months. I can do it.
Southern Tier, I can't wait to see you. And the lake. And the sun. And the pool. And lots of my relatives. And the I Love Lucy Museum. Yes, Jamestown is the home of Lucille Ball and the Lucy-Desi Museum. And yes, I will be going back to the museum.
OK, back from vacation and back to the ice cream.
This seemed to be a pretty standard ice cream recipe… I mean, except for the beer. But if you have an ice cream maker, this will be super duper easy for you!
Start by whisking the eggs until they're light and fluffy, about two minutes.
Then add the sugar and brown sugar a little bit at a time, whisking as you go, until it's well blended.
Add the milk and cream and again, keep whisking to combine.
Then pour in that bottle of beer! Well, 12 oz. of it anyway. My bottle was quite a bit bigger. Which meant drinking the rest of it while making the ice cream (as Charlie Sheen would say, #winning!! OK, I probably should not be quoting Charlie Sheen on this blog. Sorry. I told you I needed vacation).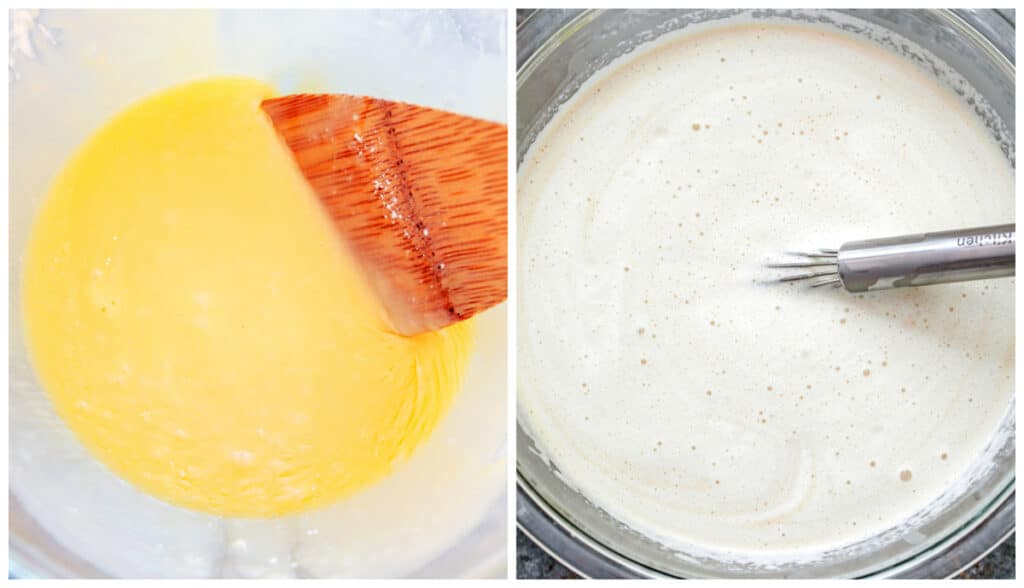 Now comes the boring part. You have to chill this ice cream mixture in your fridge for 5 hours. Major snooze-fest. But you really do need to do it. So don't try to skip this step. I guess you could just drink this mixture straight from the mixing bowl and it would be kind of like an ice cream float… Hmmm. Maybe just put it in the fridge and make ice cream with it instead.
After 5 hours, you can FINALLY churn your ice cream, according to your ice cream maker's directions. Because there's alcohol in this ice cream, it will likely take a bit longer to churn. Maybe even up to 50% longer.
I churned mine for 45 minutes before realizing it was as thick as it was going to get. I was a little uncertain as it looked like this: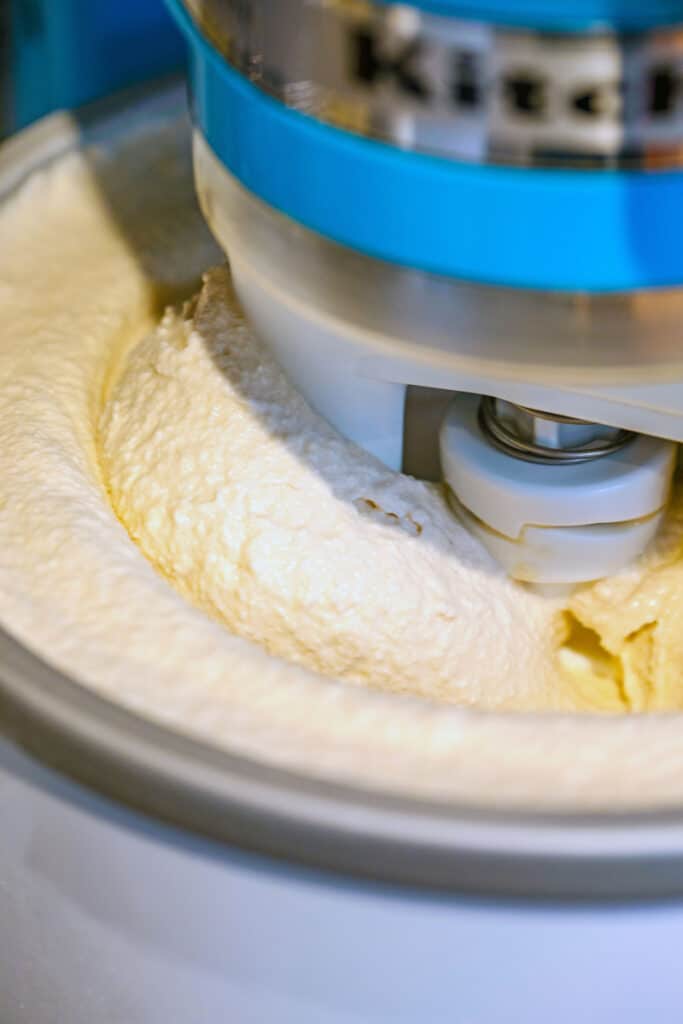 But I kept it in the freezer overnight… In these completely awesome ice cream containers my sister got me from Zak! designs. I am SO in love with them. And if you make ice cream on a regular basis, I definitely recommend getting these. It totally beats putting an entire mixing bowl of ice cream in the freezer (ahem). Plus, you can easily transport these anywhere.
After freezing the ice cream overnight, it looked MUCH more like ice cream in the morning.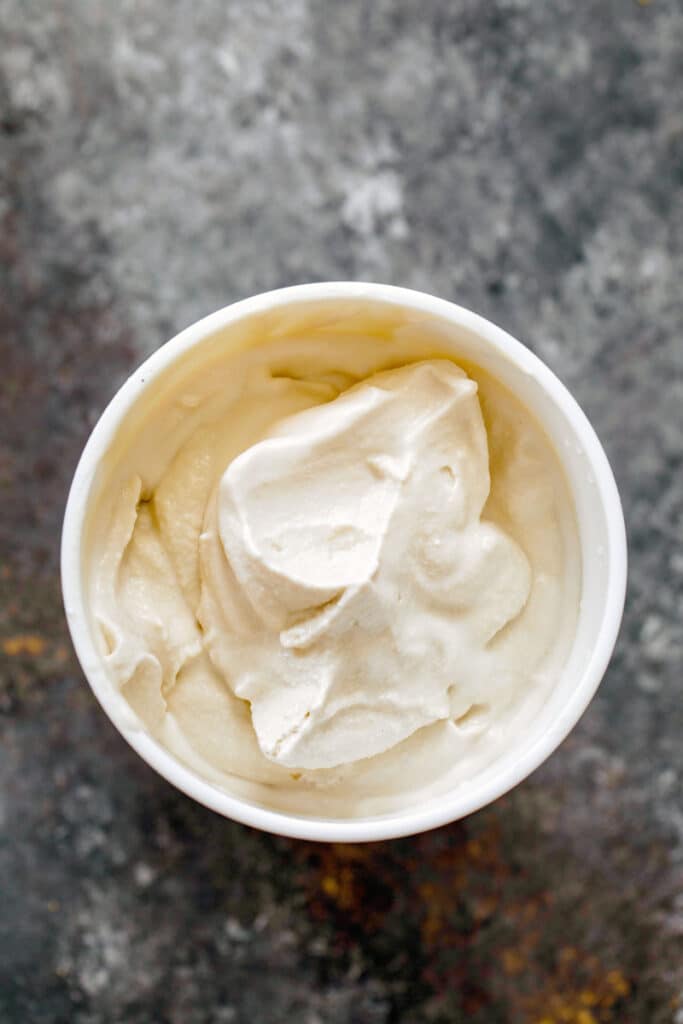 It was still pretty soft, but the recipe I followed let me know that the ice cream wouldn't fully harden because of the alcohol content. Makes sense!
And it made for much easier scooping 🙂
WOW. This sure is beer ice cream. There was absolutely no doubt about that.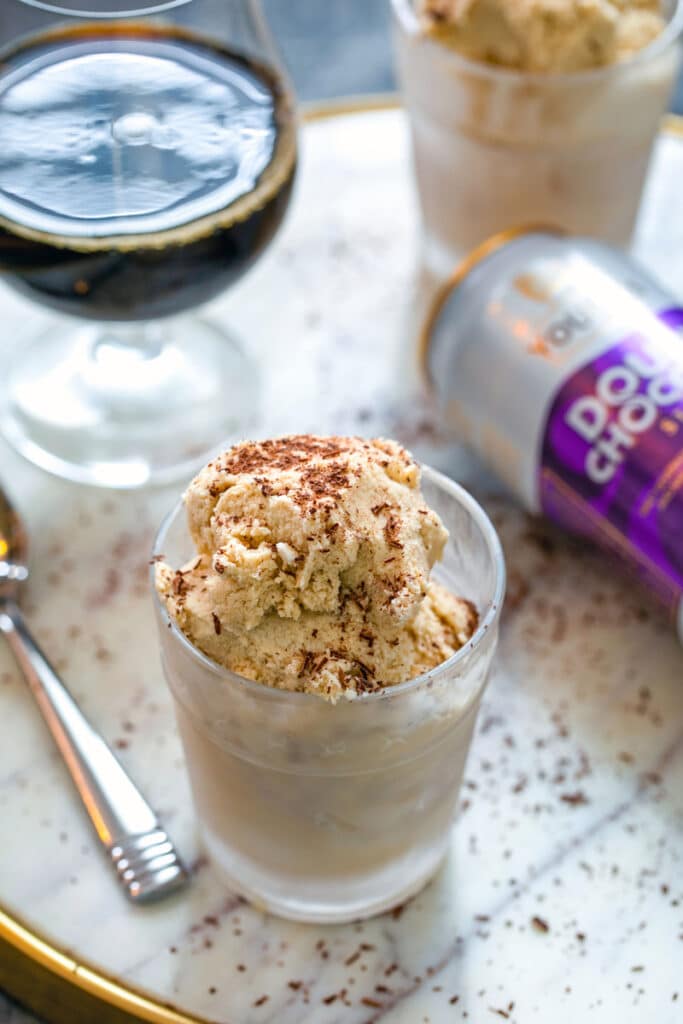 Obviously the alcohol does not burn off since you're not cooking this recipe. So, this ice cream tasted exactly how you'd expect a chocolate stout ice cream to taste. Full and rich, with a little bit of oomph. OK, a lot bit. And so, so amazing.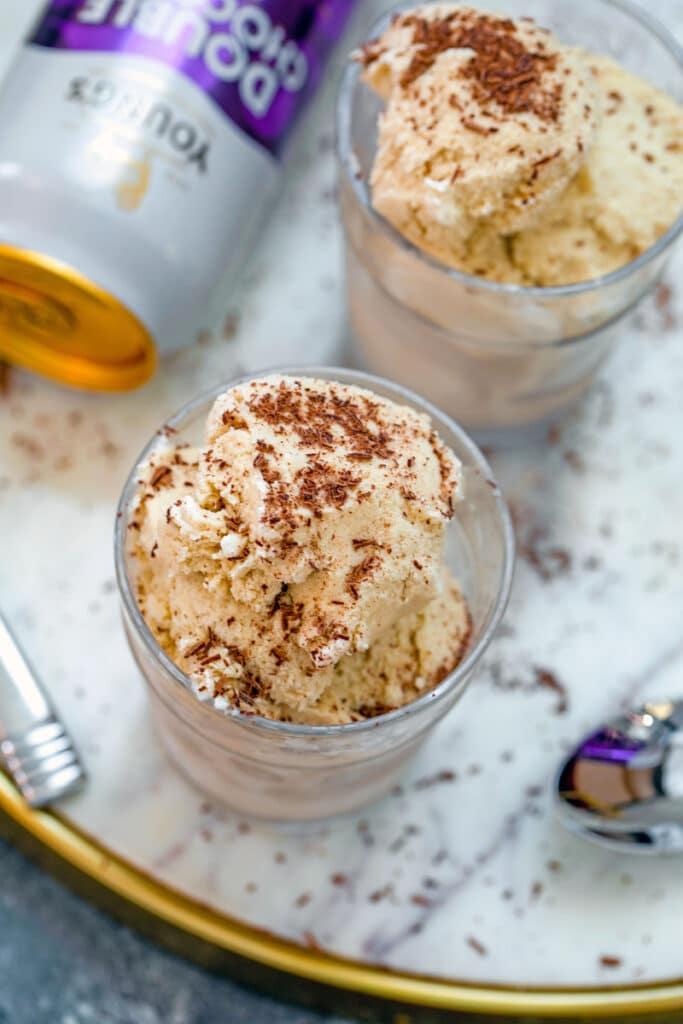 I suggest eating this ice cream slowly. Your frozen head will probably be compounded if you eat it too quickly. Plus, it's so decadent, it's the kind of dessert you want to slowly eat and savor. Then again, I sip my beer pretty slowly, so maybe if you're a chugger, you'll want to eat this quicker.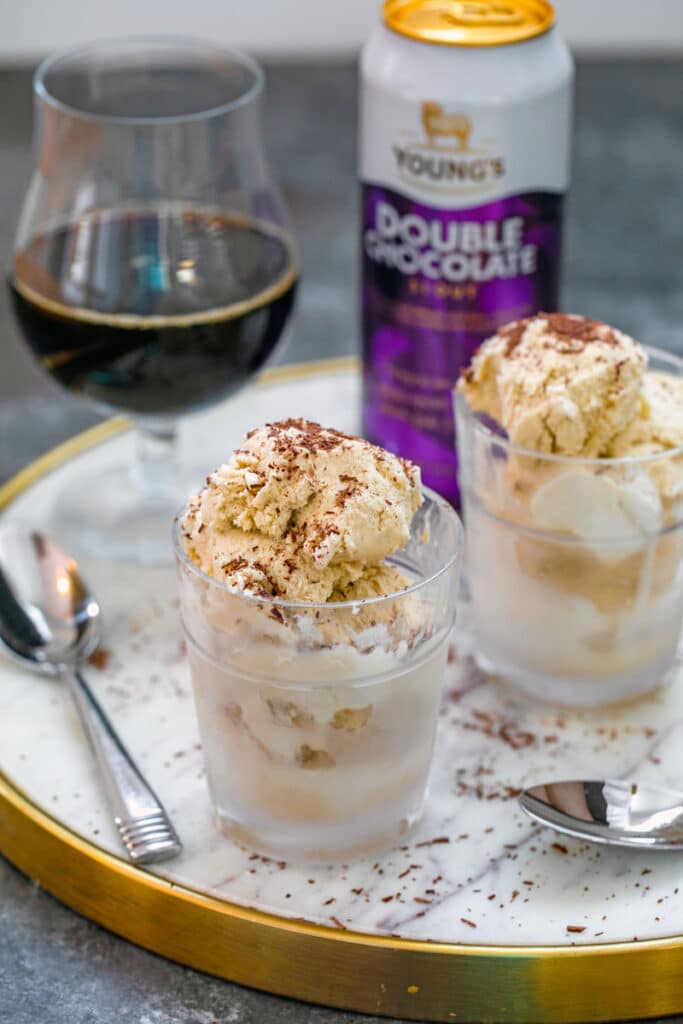 Since this is my first beer ice cream, I'm not sure how other beers would taste, but I can tell you that Southern TIer's Choklat Stout was the absolutely perfect beer to use.
I might have made beer cookies to go with this chocolate stout ice cream, too. But that's a story for another day.
Do you enjoy cooking/baking with alcohol?
[Sues]