The other night while catching up on blogs, I stumbled upon the Sea Salt with Food blog and started browsing all of the beautifully documented recipes. I soon came across some gorgeous photographs of Garlic-Sizzled Chicken that I could nearly taste through the images, yum yum! I immediately decided this would be my next meal, hehe. I already had all of the ingredients at home, minus the chicken wings and bay leaves, so it was a quick trip to the grocery store. These chicken wings ended up being extremely flavorful, tender, and I also think they'd be the perfect party food if you're hosting people at your place! Football anyone??? 🙂
Here's what you need: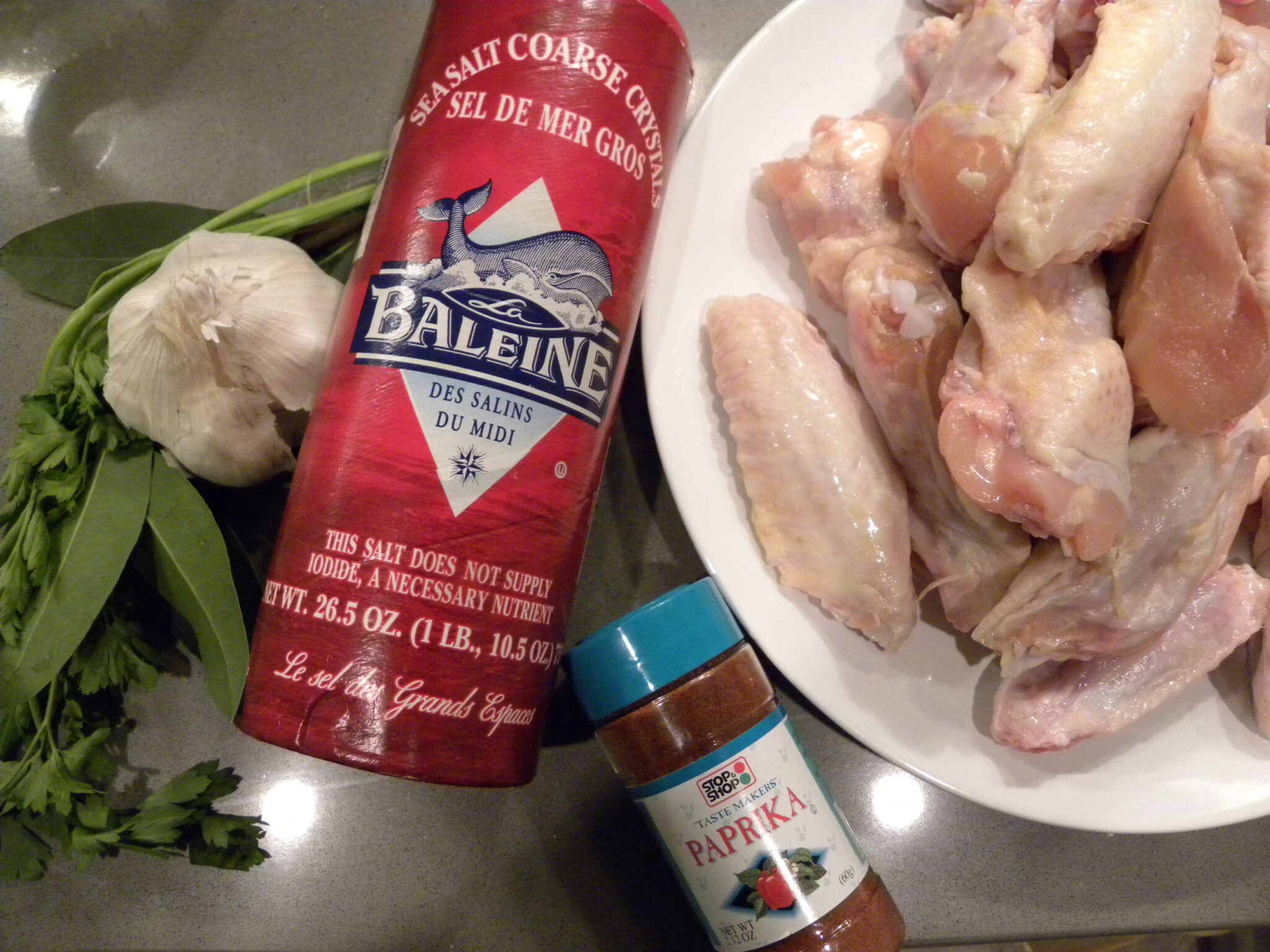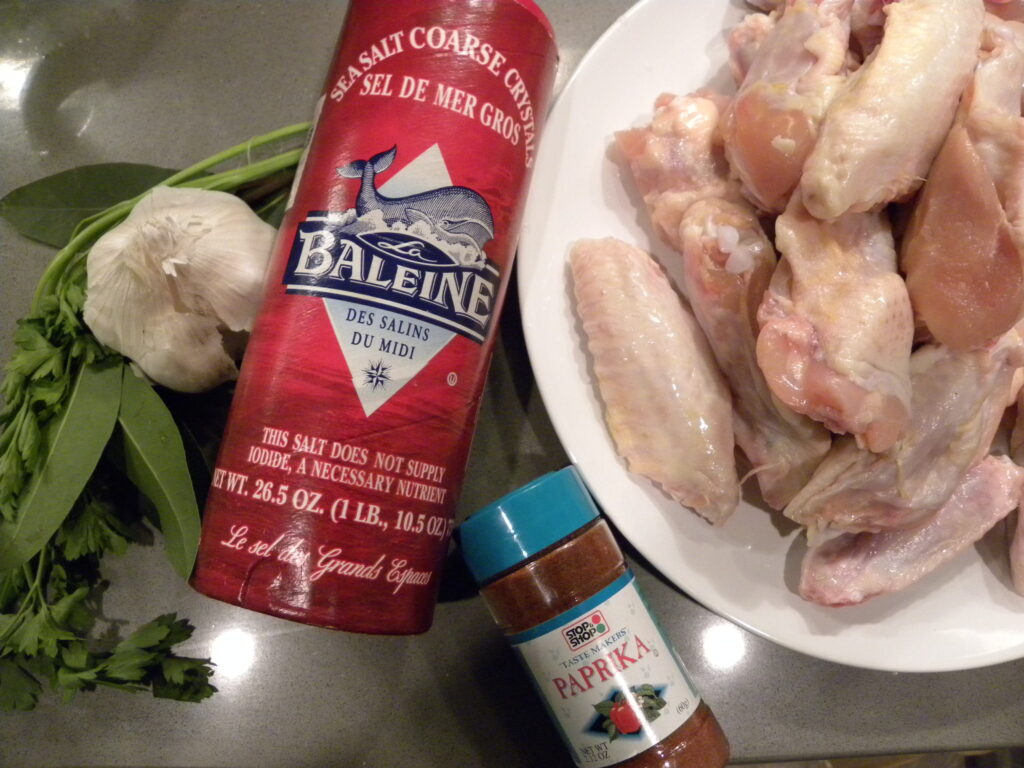 • About 2 lbs Chicken Wings
• Sea Salt
• Freshly Ground Black Pepper
• Paprika-about 2 ½ teaspoons.
• 10 Cloves Garlic (2 whole & 8 chopped)
• 5 Tbsp Olive Oil
• 1 Bay Leaf
• ¼ pint Sherry or Brandy. I made this on a Sunday, where liquor stores in Massachusetts are closed, so I just used some red wine I had on hand. It turned out really well, no complaints, but I'd love to try it with the sherry or brandy next time, just for kicks!
• Chopped Parsley
Here's what you do:
• Rub the pieces of chicken with salt, pepper and paprika.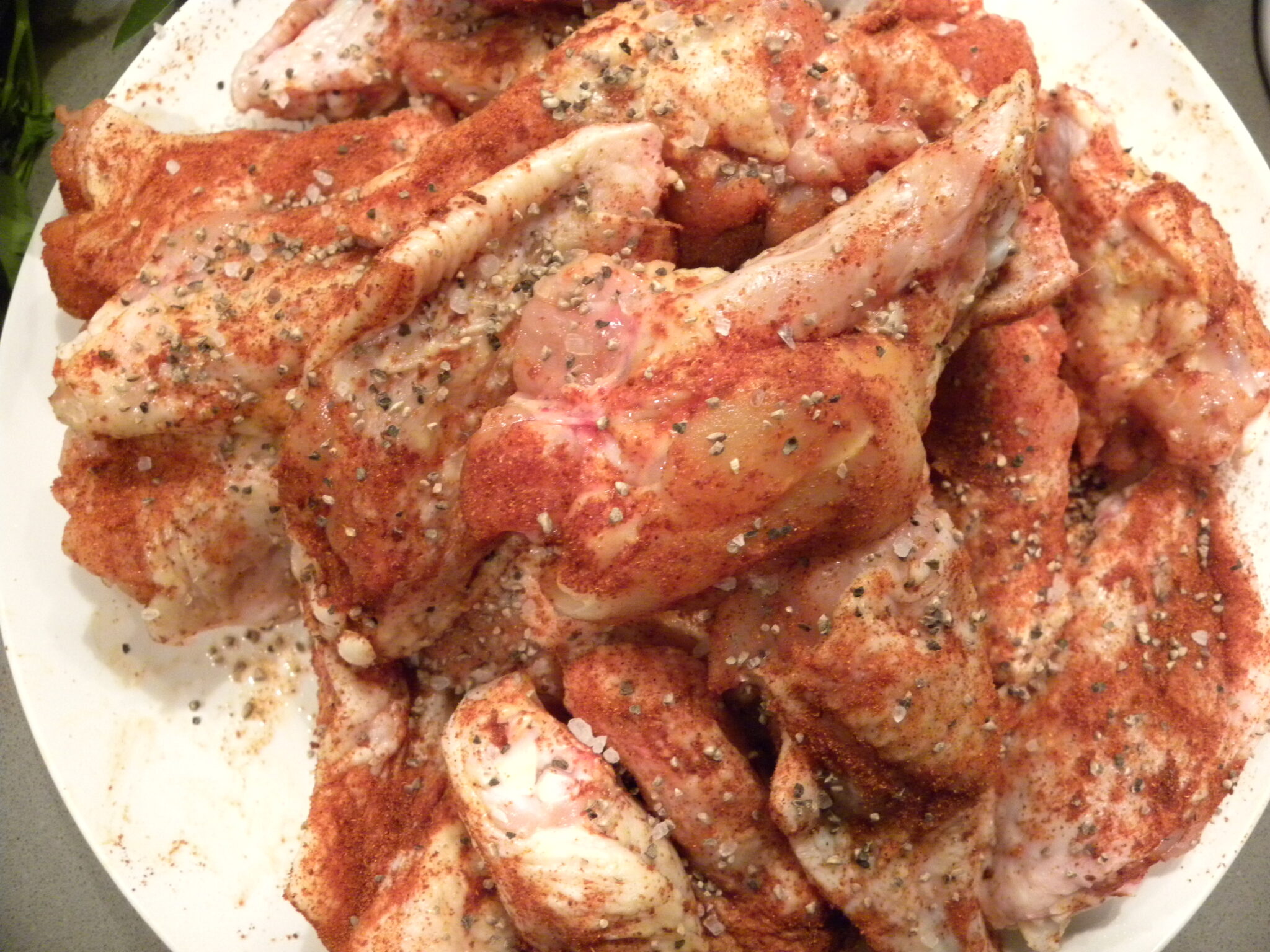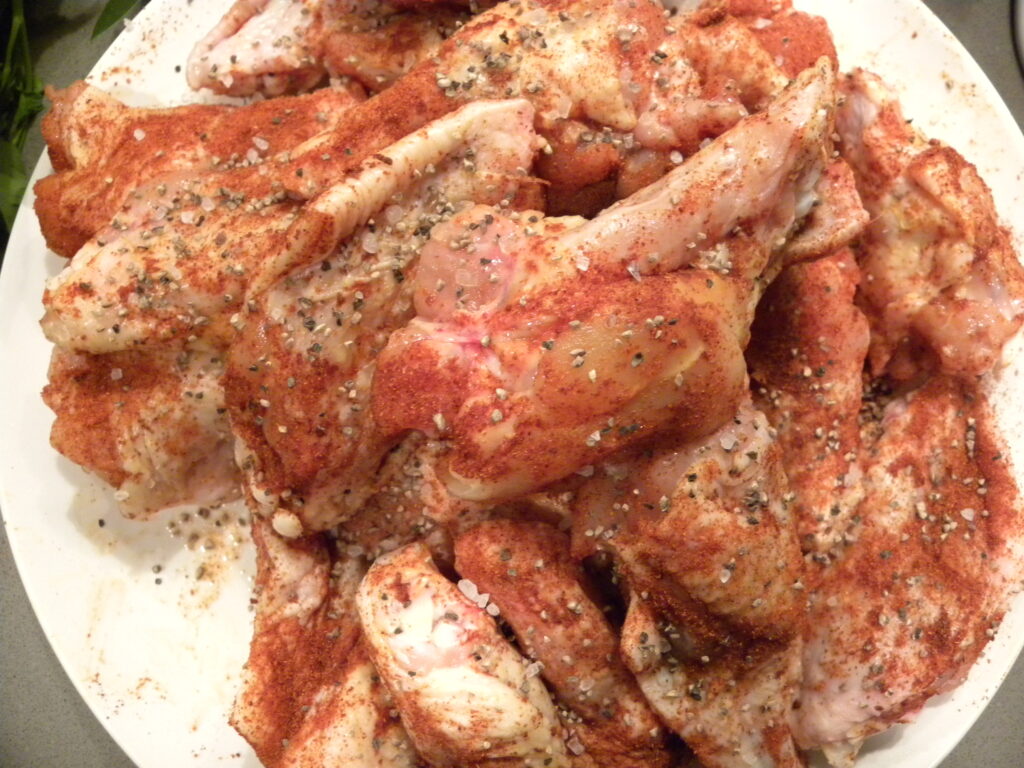 • Smash two of the garlic cloves without roughly chopping. Heat the oil in frying pan and add chicken and the two garlic cloves. Fry until the chicken is golden. (I also added the bay leaf in the pan).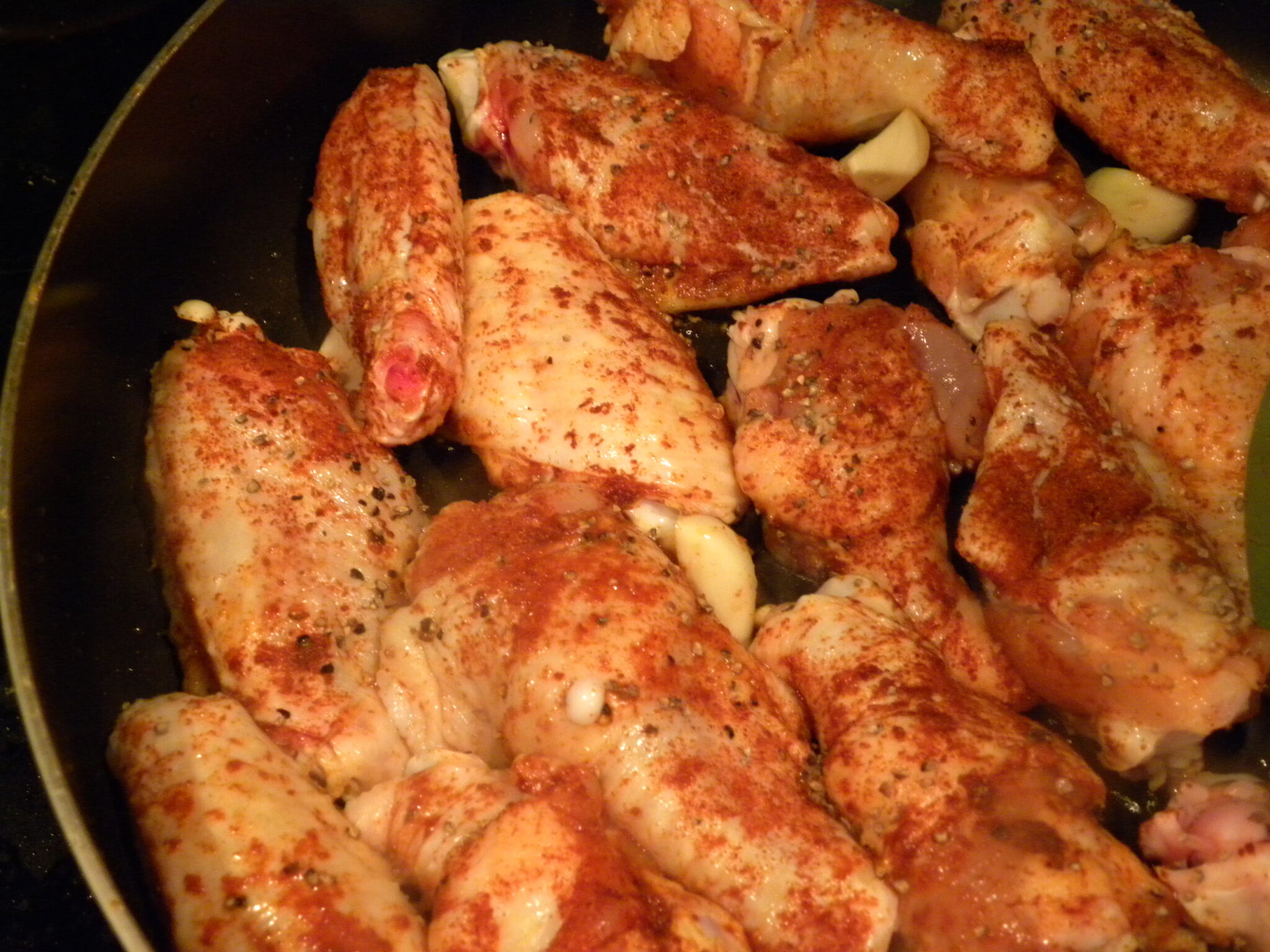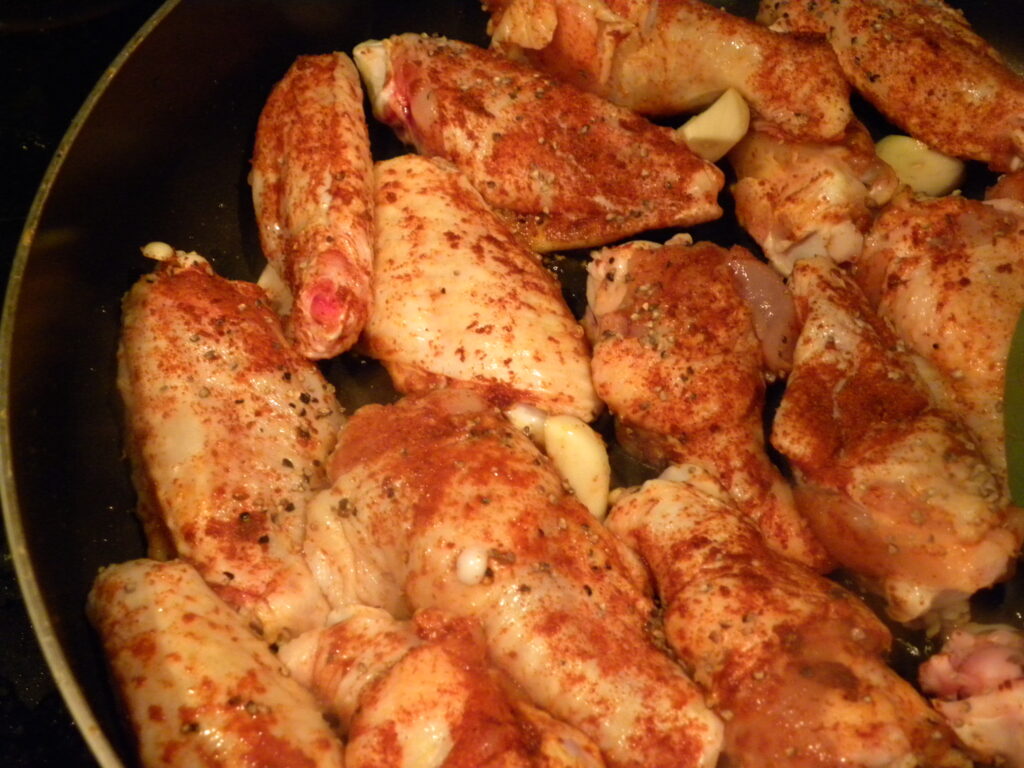 • Add the remaining chopped garlic and continue frying.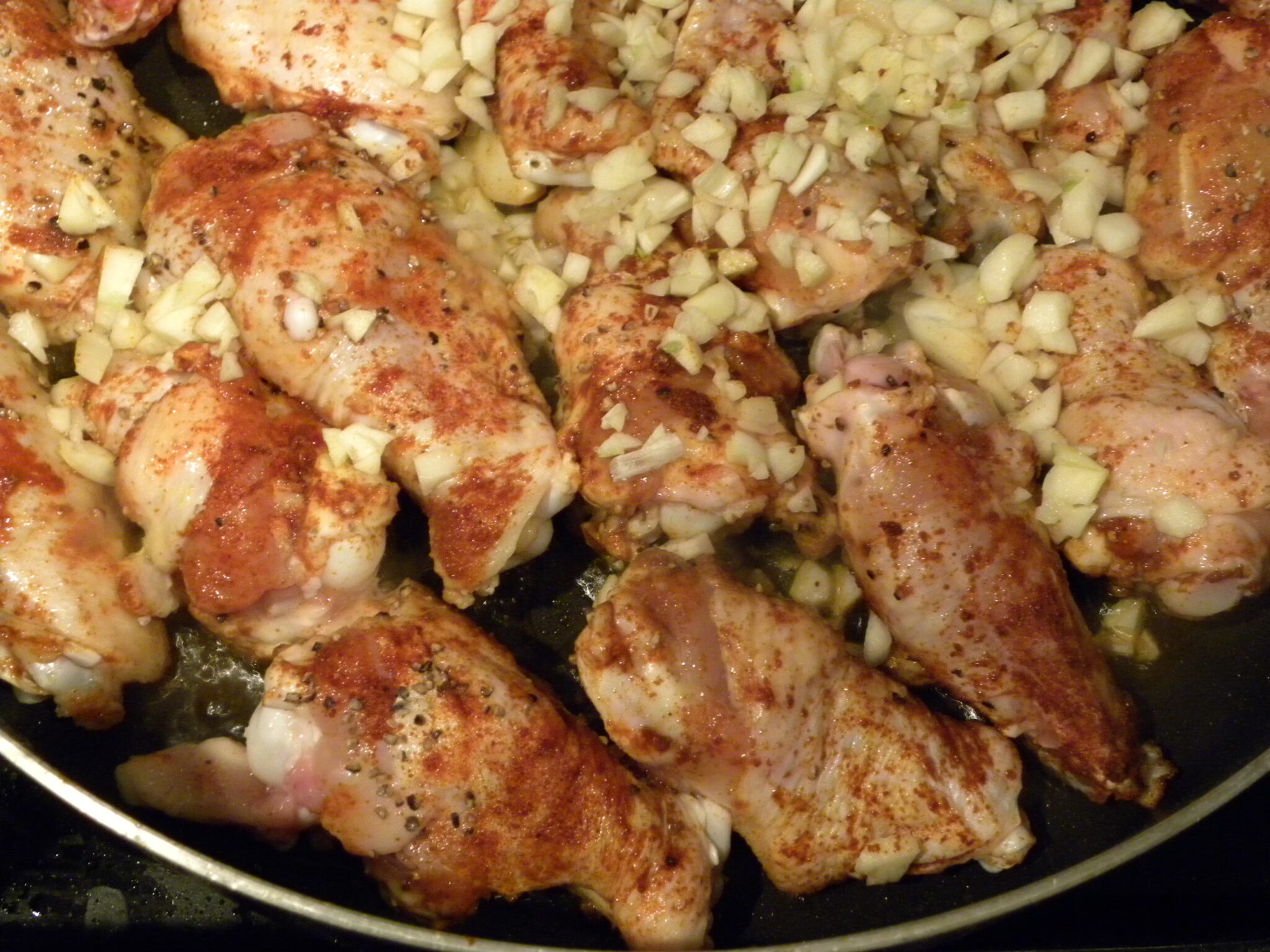 • Now add the red wine and continue cooking until most of the liquid is absorbed and the chicken is tender, roughly 20 minutes.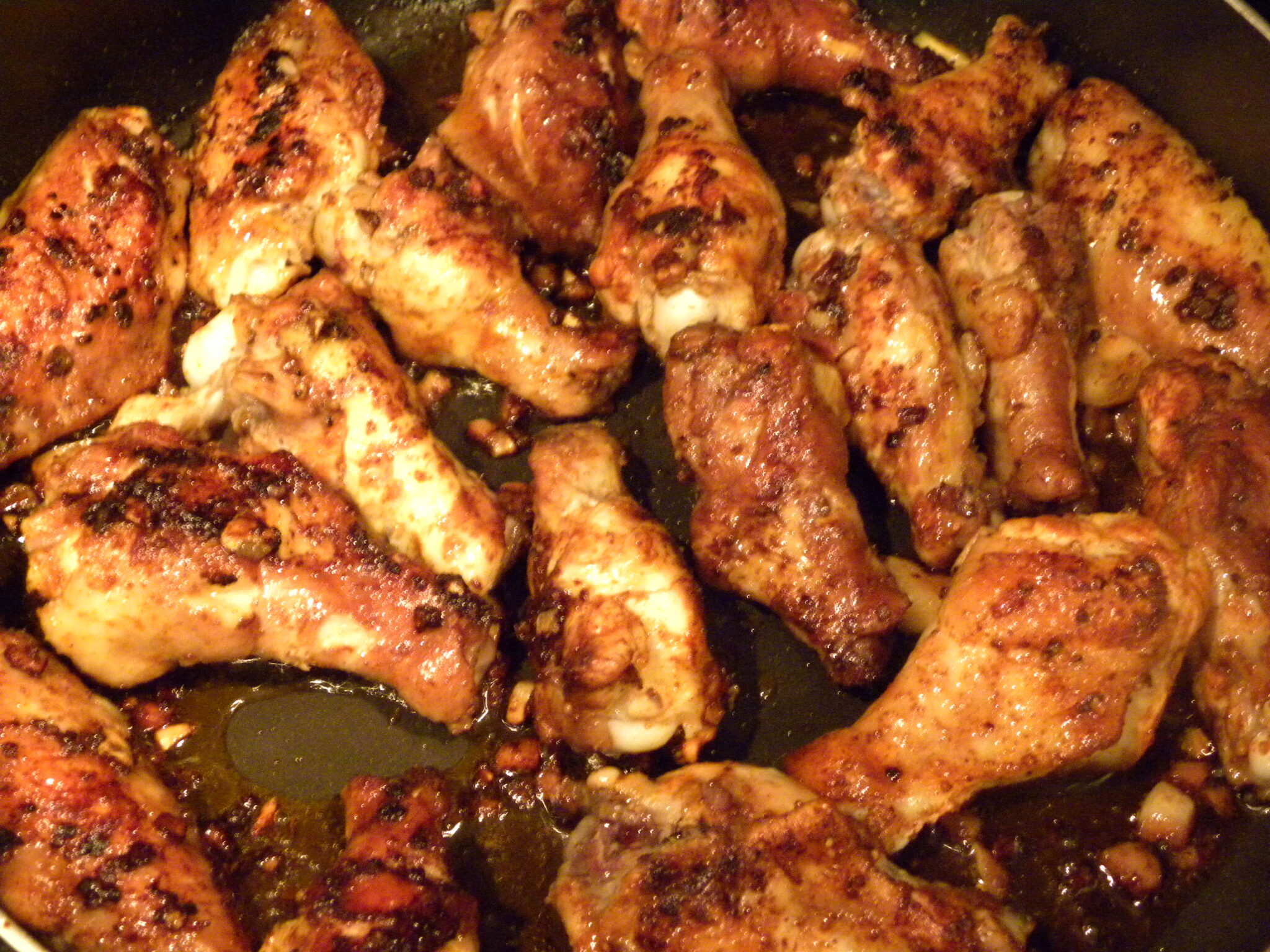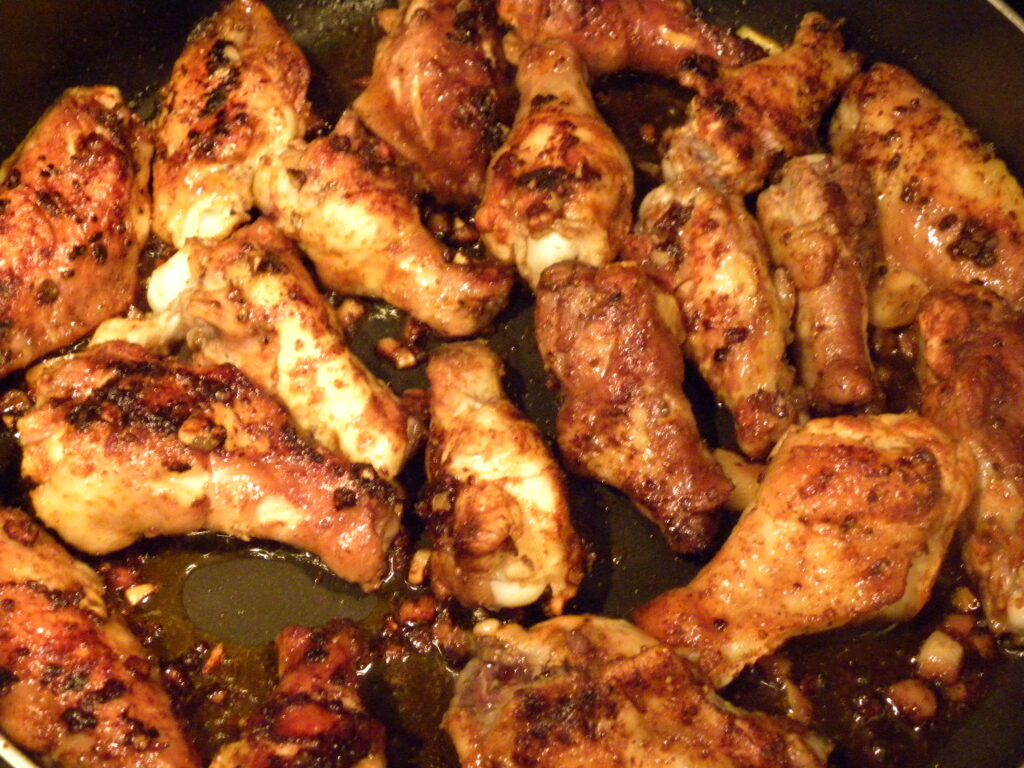 • Lastly, sprinkle with chopped parsley to garnish.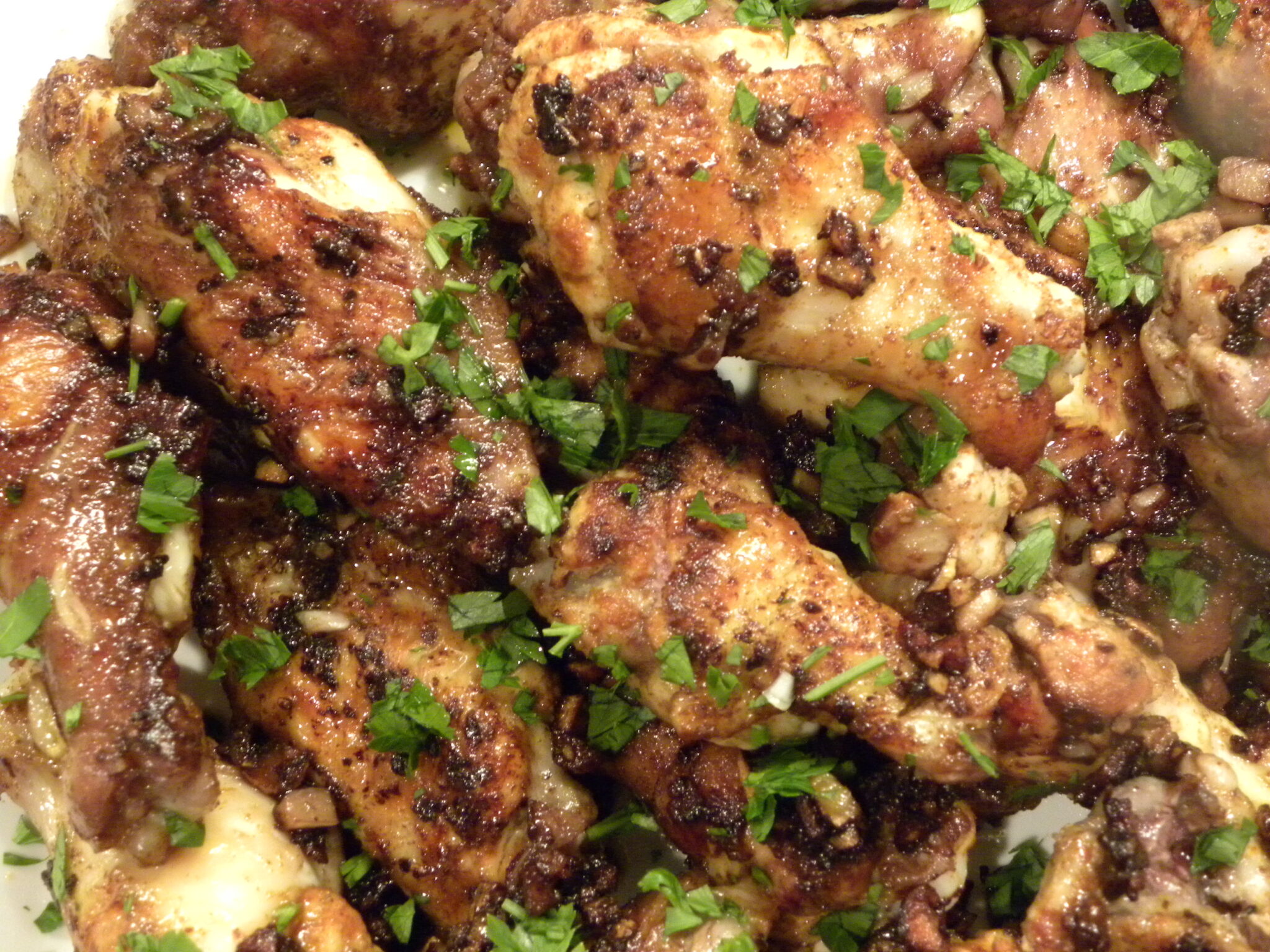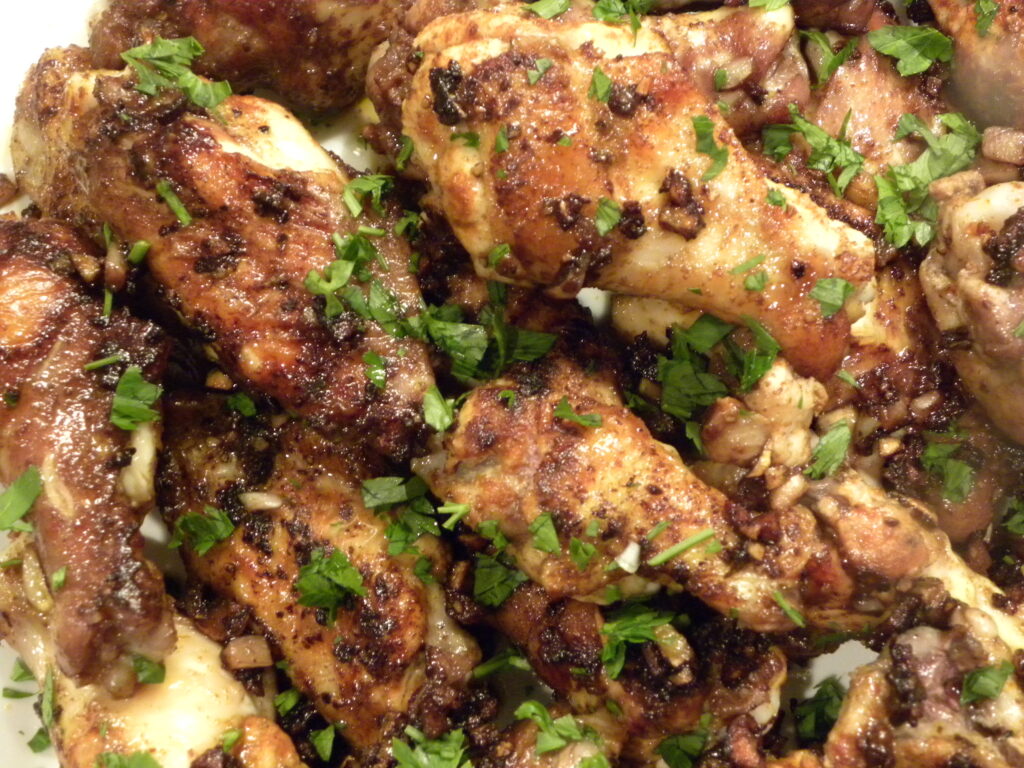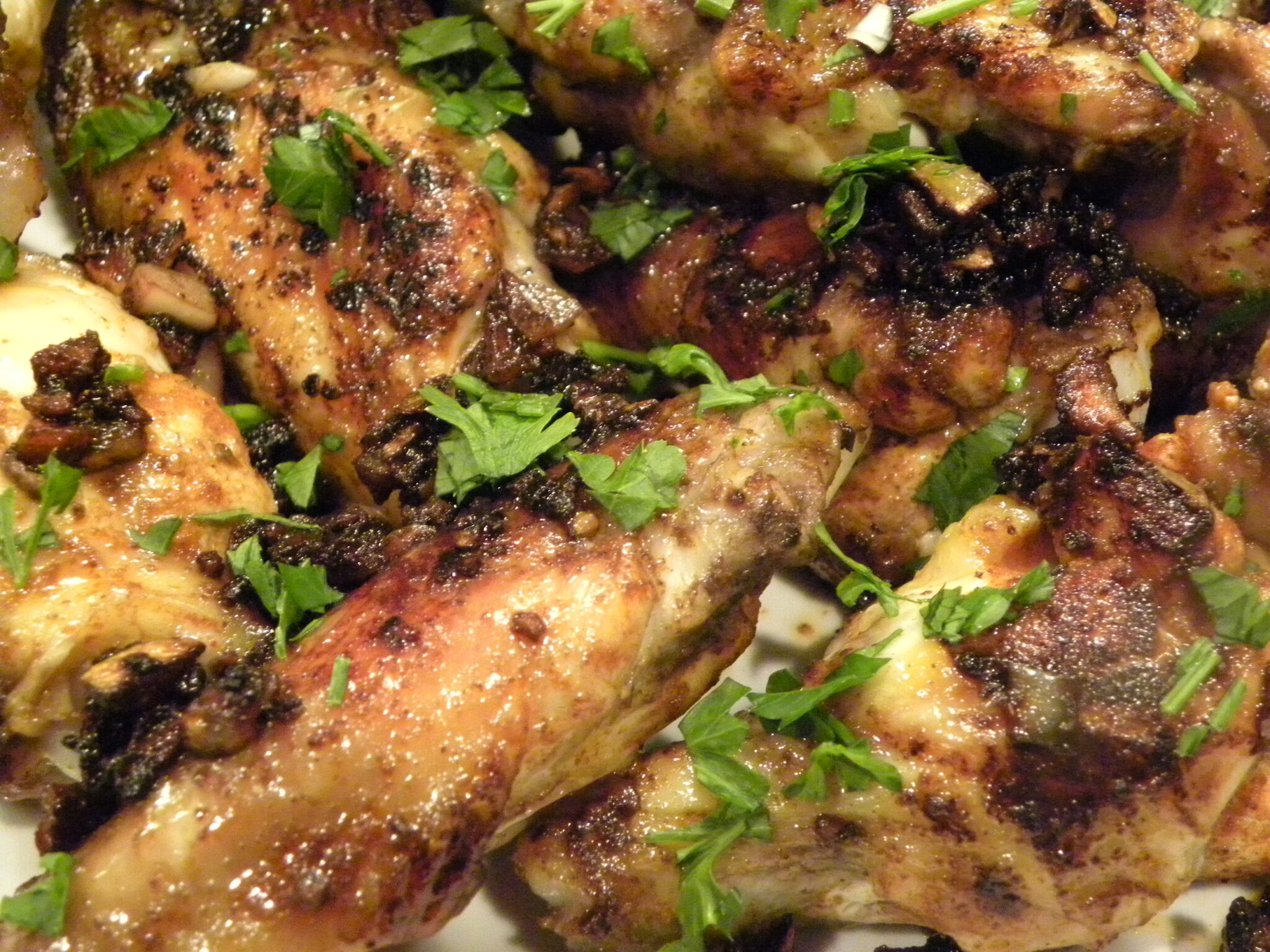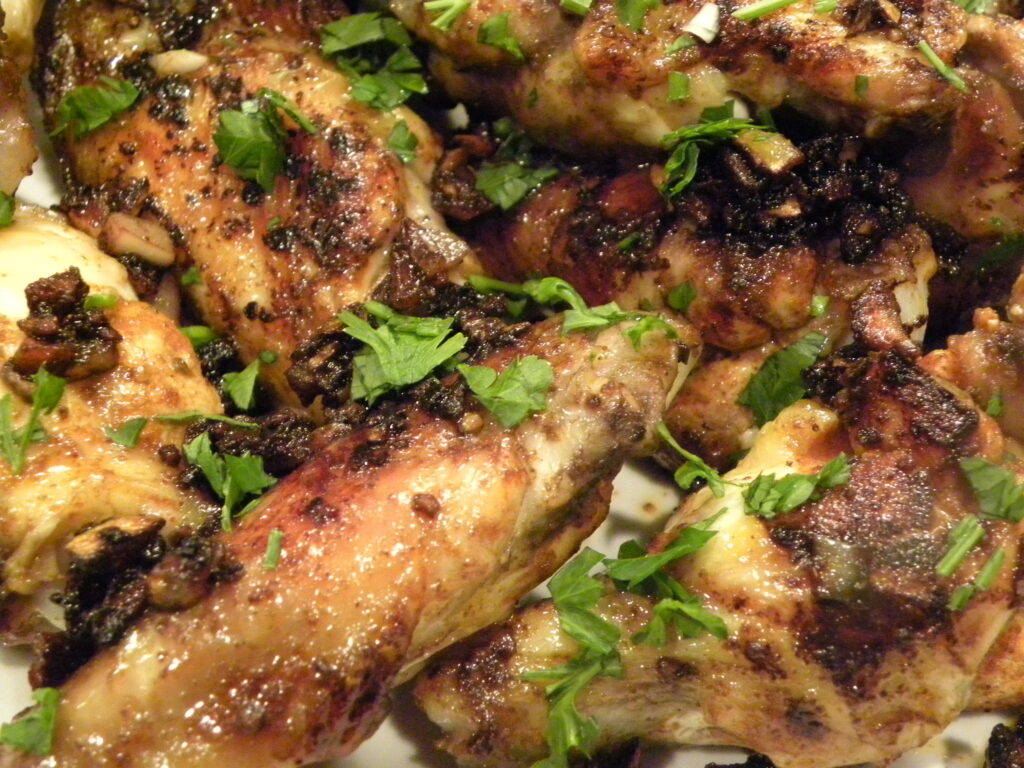 Although I was tempted to eat all 2 pounds in one sitting, I withheld, and ended up having lots of leftovers. They tasted even more phenomenal the next day! All of the garlicky/paprika goodness really sank in and they were tasty, tasty, tasty! If you serve them at a party, make sure to have lots of napkins on hand! As delicious as these wings are, they're quite the finger-lickin' munchy!
[Chels]