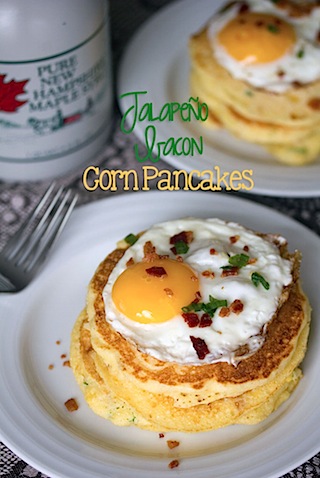 Favorite condiment… And GO! My majorly tough decision is between ketchup and maple syrup because I love them both oh so much. But wait, is maple syrup even considered a condiment? I couldn't decide, so I had to Google it. And I still can't decide. But I can tell you that there's much discussion about it on the Internet, including several Yahoo Answers posts, so you know it's a real #worldproblem. And I know I'm a totally huge weirdo that I just spent 10 minutes Googling "Is maple syrup a condiment?" All in the day of the life of a food blogger, I suppose.
It really doesn't matter what you label it as, I haven't met many people in my life who don't like maple syrup. And if you don't, I don't want to meet you. Not to be rude… But seriously. I'm just not sure that we'd get along. Living in New England, we have the the best maple syrup around. Last month, my sister's friend invited us to her fiancé's sugar shack in New Hampshire, so we could exactly how the syrup is made. The maple syrup producing season is SUPER short (especially during freezing cold winters, like this one), so it was pretty awesome to get to be at All Tapped Out during a pretty day.
Of course, we bought some syrup, too. And I've been indulging it non-stop ever since. Because there's really nothing better than indulging in syrup that you pretty much watched being made. One of my most favorite recently-made maple syrup companion dishes are these Jalapeño Bacon Corn Pancakes. With eggs on top. And extra maple syrup.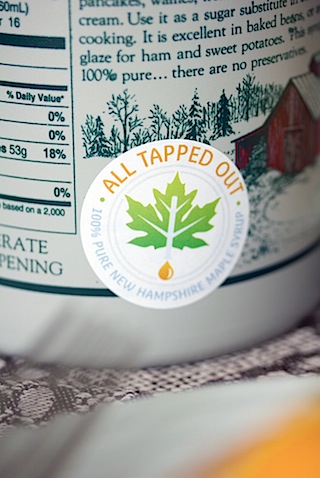 Jalapeño Bacon Corn Pancakes (serves 4)
1 C all-purpose flour
1 C cornmeal
1 1/4 T baking powder
1/2 t salt
2 T sugar
2 eggs (plus 4 more for topping)
2 C buttermilk
1 jalapeño, finely chopped
3 scallions, diced
1 C corn
4 slices bacon, cooked, crispy, and crumbled
Maple syrup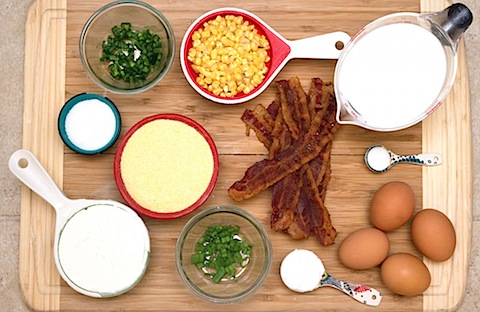 This recipe is way easier to make than you'd think it would be. You can even do it first thing in the morning with your eyes half closed. Though I don't really recommend frying bacon with your eyes half closed. Only because grease splatters hurt.
To start, whisk the flour, cornmeal, baking powder, salt, and sugar in a medium bowl.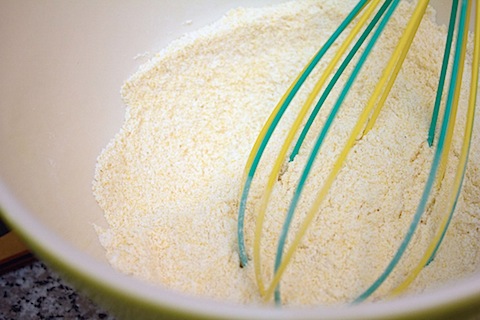 In a large bowl, whisk together the two eggs and buttermilk until just combined. Then stir in the chopped jalapeño, scallions, and corn.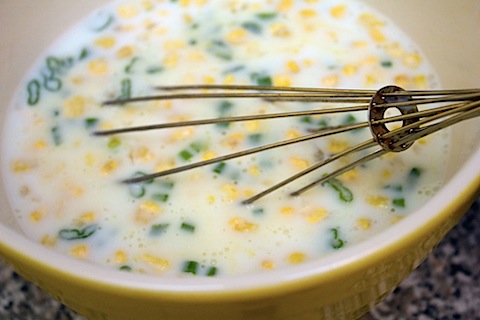 Add the dry ingredients to the milk mixture, whisking until just combined. Fold in crumbled bacon.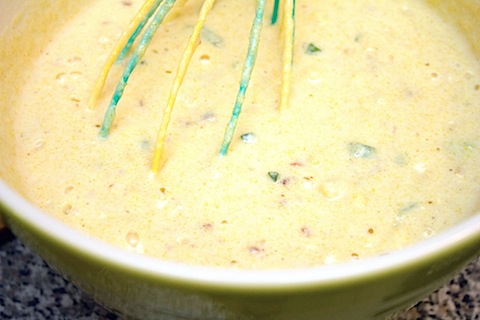 Heat a griddle or large skillet and lightly oil it. Ladle about 1/4 cup of batter onto the griddle for each pancake.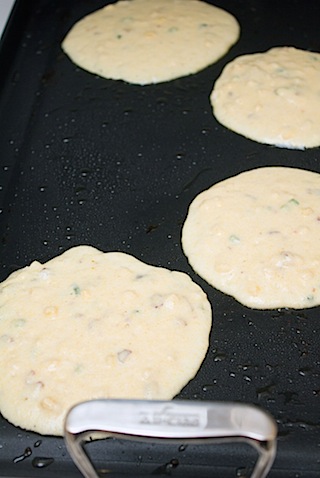 Continue with all the batter, keeping cooked pancakes in a warmed oven.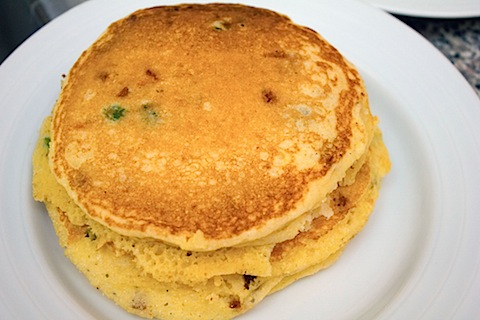 Now, nobody is telling you that you have to take this step… But I highly recommend it. Fry up a couple eggs and top your pancake stacks with them. OK, I'm telling you that you have to take this step. Then crumble bacon and more scallions over them.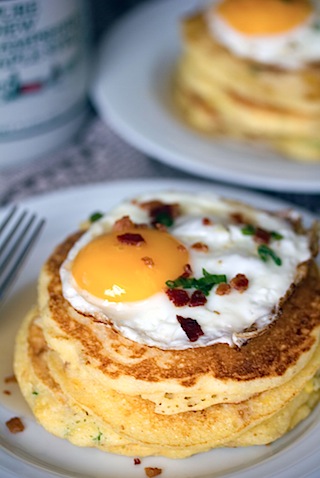 And here's where things get a little dicey. You need, absolutely need to add extra maple syrup to these. Even with the egg over the top. Because if you haven't ever tried combining eggs and maple syrup, I'm demanding you try it now. You're a grown up now, so no complaining about your foods touching. Food touching is a good thing!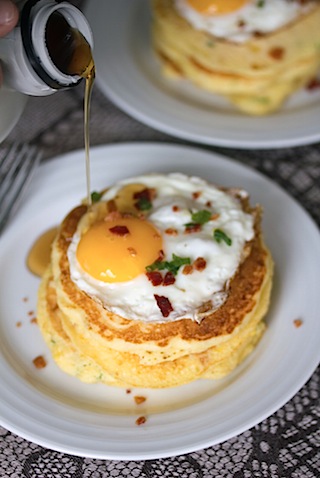 Please tell me you'll try it.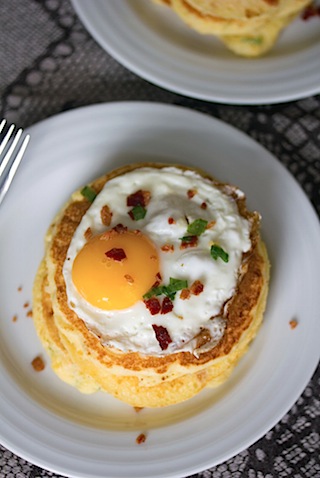 There's nothing better than corn cakes with actual real corn in them. Unless it's corn cakes with actual real corn AND bacon. AND eggs. WITH maple syrup on top. And thus, I discovered there is no such thing as too much maple syrup. But then, I'm sure Buddy the Elf could have told me that one.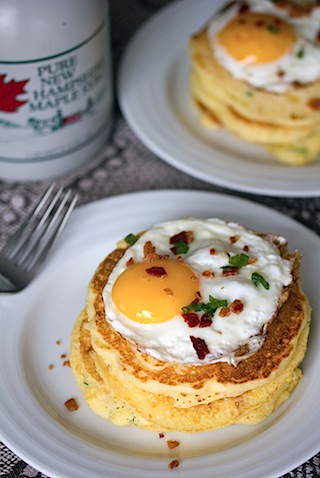 I'll admit that for the purpose of these photos, I kept pouring more and more maple syrup on the pancakes. You know, just to get that perfect look. And then I ate an entire stack.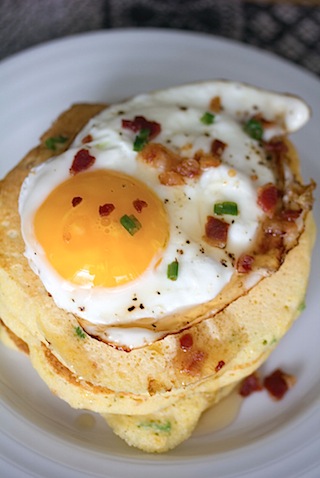 You know these would be perfect for breakfast, lunch, or dinner. Preferably all three.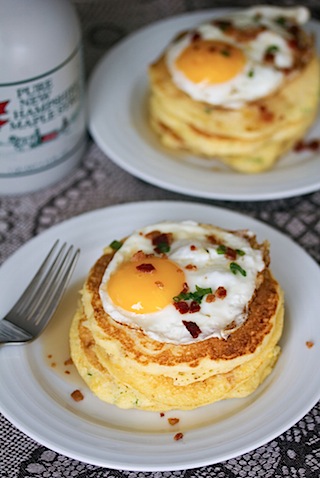 Here are a few shots from our New Hampshire Maple Syruping adventure. All Tapped Out is in New London, New Hampshire, in a beautiful little area far, far away from the city. It's run by a few guys who are childhood friends and who have been spending time in the Sugar Shack for years now. Despite it being April, it was pretty cold out. One thing maple syrup needs to flow is cold nights and warmer days.
All Tapped Out collects sap from their huge area of trees.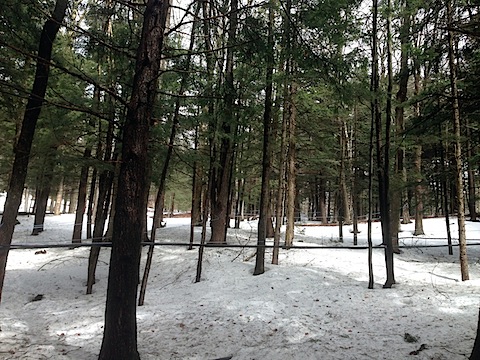 Check it out being collected in buckets. This basically tastes just like sugar water. By the way, it generally takes about 40 gallons of maple sap to make one gallon of maple syrup. That's a lot of sap. And also kind of makes you understand why maple syrup prices can get a bit high.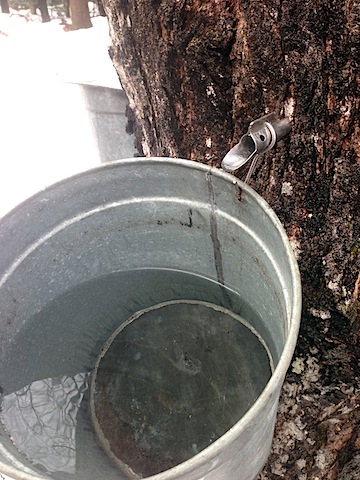 The sap is all collected in here…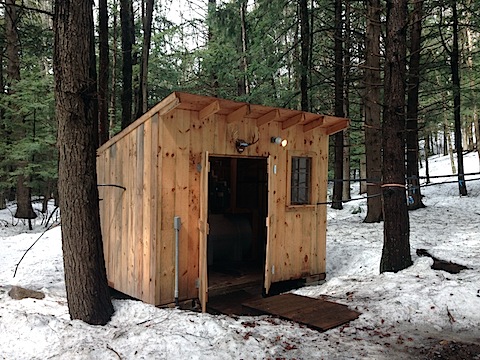 And then flows into the sugar shack through an intricate maze of plastic tubing…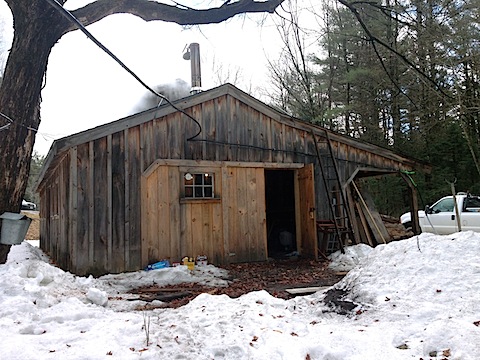 And into this big tank, where the water is boiled down into syrup.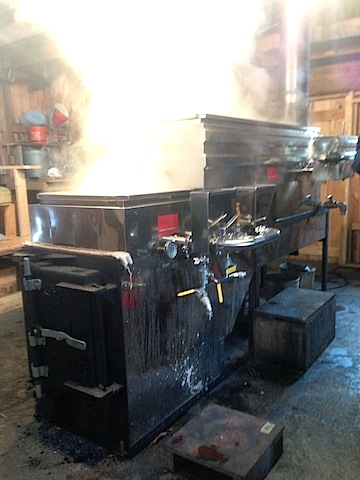 The fire had to be fueled legit every three minutes. Like a timer was set. And the fire was fed by hand.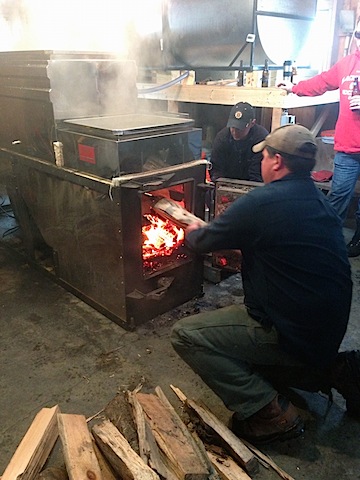 As the sap boils, the water evaporates and the syrup becomes denser and sweeter.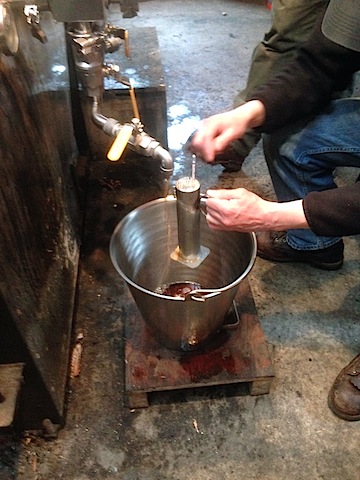 And into bottles it goes! Yes, these are the familiar bottles you see on your stores' shelves.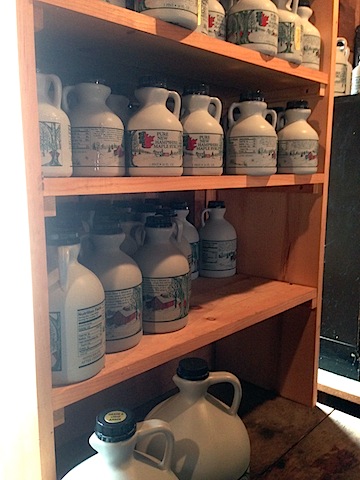 But these ones proudly proclaim that they're from New Hampshire.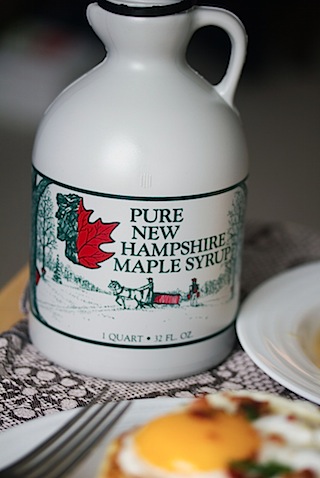 Oh, and the boys of All Tapped Out treated us to some absolutely amazing maple candies, too. I was on a serious sugar high after these days. These candies were just too good to stop eating.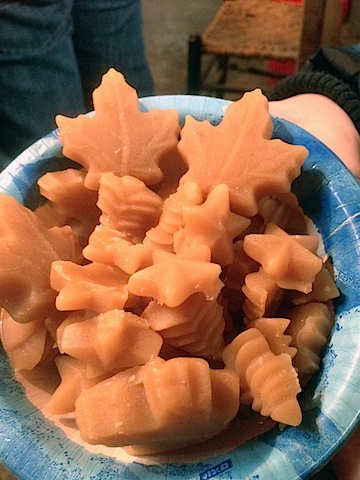 It was such a lovely day with my favorite people!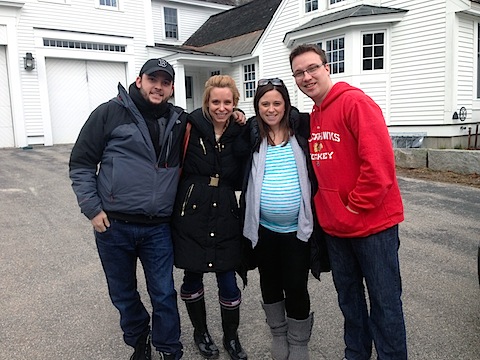 Thank you so much to the gang at All Tapped Out for letting us hang out for the day and see how maple syrup is made. Not that I ever would, but watching this process made me 100% certain I will never even look at imitation maple syrup on the shelf again. It's 100% or nothing. By the way, they sell their maple syrup on eBay if you're interested in trying it out yourself!
What's your favorite food to enjoy maple syrup with? Would you put it on eggs?
[Sues]