Do you New Englanders remember Jordan Marsh department stores? They were bought out by Macys years ago but Jordan Marsh will always have a special place in my heart. They used to sell some of my most favorite blueberry muffins and whenever my family would go to the mall on a Saturday my parents would buy a bunch of blueberry muffins from Jordan Marsh and we'd have them for breakfast on Sunday. To me, blueberry muffins = Sunday and family! I started wondering about them recently and found many recipes online for the original Jordan Marsh Blueberry Muffins. I knew I loved these muffins but I couldn't exactly remember why… I mean, I was all of 6 when I ate them, so I decided to recreate them so I could fall in love again.
Here's what you need: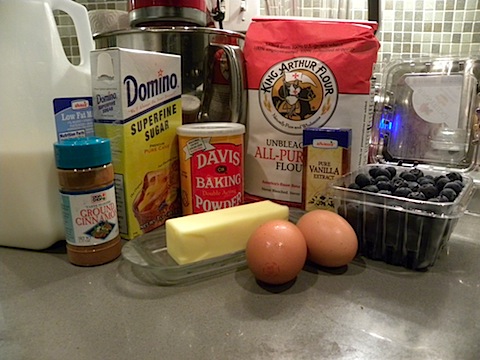 • 1/2 cup soft butter
• 1 1/4 cups of sugar
• 2 eggs
• 1 teaspoon vanilla
• 1/2 cup milk
• 2 1/4 cups flour
• 2 teaspoons baking powder
• 1/2 teaspoon salt
• 2 1/2 – 3 cups blueberries
• 2 tablespoons of sugar & 1 teaspoon cinnamon (for tops of muffins)
Here's what you do:
• Preheat oven to 375.
• Cream butter and sugar.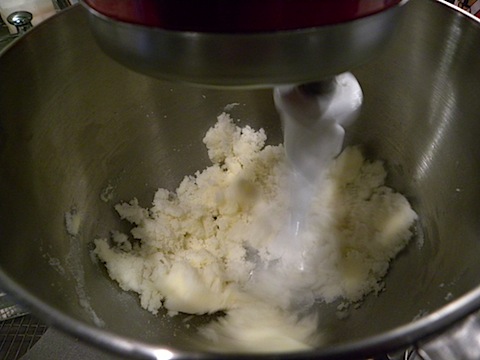 • Add eggs (one at a time) beating after each egg. Add vanilla. Add milk and dry ingredients (adding alternately). Then beat well.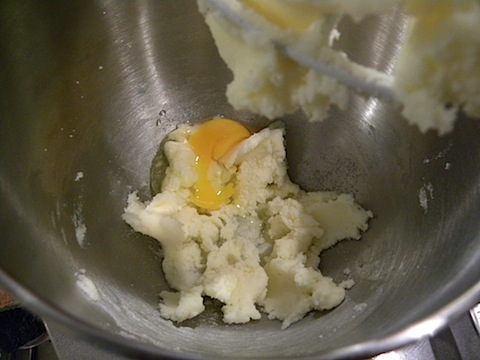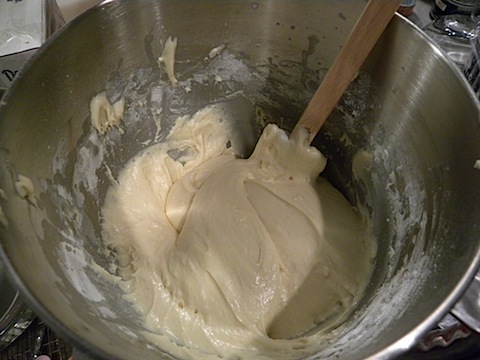 • Stir (not beat) blueberries in.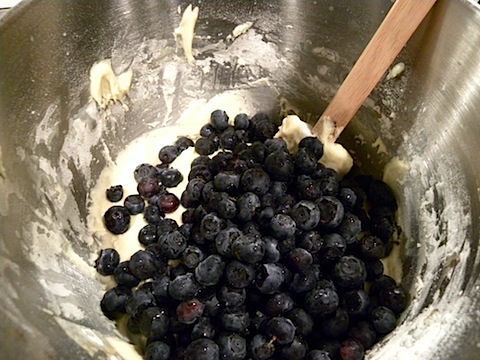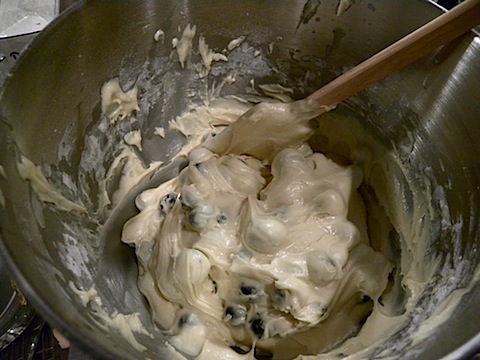 • Use your muffin cups in muffin pan.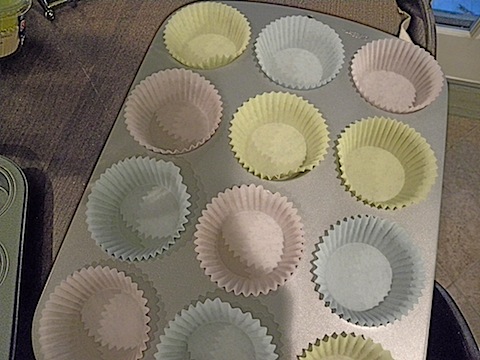 • Fill until overflowing. Use an ice cream scoop for easy transfer… great tip from Sues' mom! Hi Sharon! 😉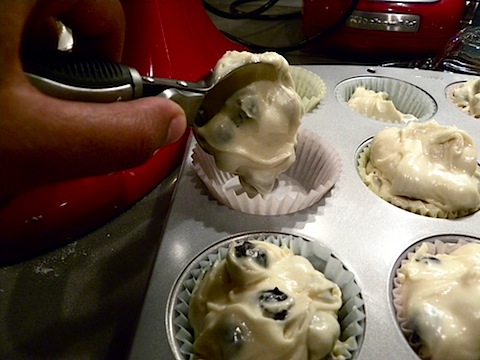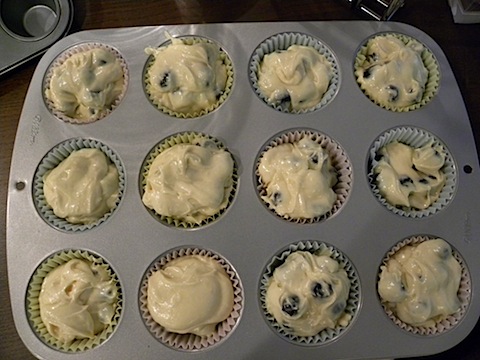 • Sprinkle cinnamon and sugar over the tops of the muffins.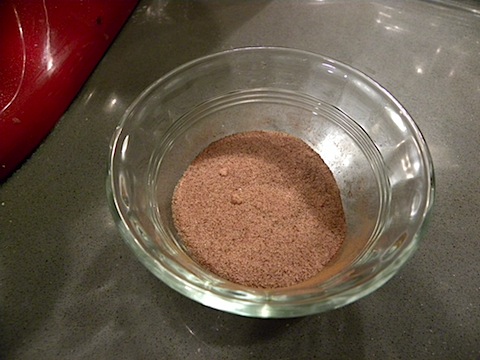 • Bake for 25-30 minutes.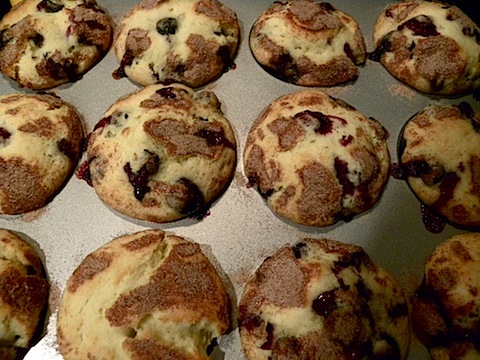 The second I took the first bites I knew exactly why I loved these. They're soft, light, fluffy, and satisfyingly sweet in all the right ways. I've had many a blueberry muffin in my day and I don't know about you, but I don't like to feel like I just ate a rock. These muffins will leave your stomach happy. Plus, they're the perfect little treat to make for company visiting this Summer! Because who doesn't love waking up to a nicely buttered blueberry muffin waiting for them at the breakfast table?
[Chels]