Every weekend for just about the next two months, I have something going on that I'm actually getting a bit overwhelmed just looking at my calendar. Also, hoping I don't forget to show up somewhere, eep! So, this past Friday evening, I was actually thrilled to not have a single thing to do and was so anxious to get out of work just so I could get home and do nothing at all. Besides make dinner and sip wine. And watch Dateline. 😉
Once I got home, I was starving and wanted to make something for dinner that didn't require a trip to the grocery store, so I checked the pantry and saw a jar of peanut butter starring at me. I remembered buying noodles with peanut sauce for lunch at Trader Joe's recently that were just so darn good that I immediately started to crave them again, so I decided to recreate them myself.
Noodles with Peanut Sauce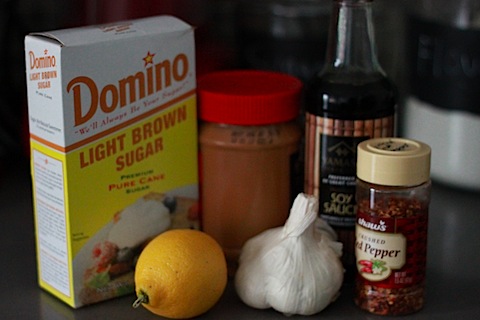 For the peanut sauce:
• 1/4 cup peanut butter
• 2 teaspoons soy sauce
• 1 teaspoon honey (not pictured)
• 1 tablespoon brown sugar
• 1 tablespoon lemon juice
• 1/2 cup water
• red chili flakes, the more the merrier 🙂
• 1 clove minced garlic
• you could also add some fresh ginger in, too!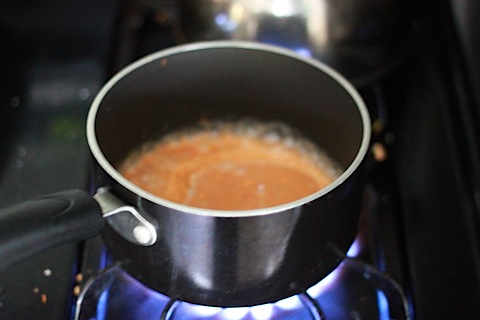 Whisk all ingredients together in a small bowl. Pour into a saucepan and heat until the sauce starts to thicken. Remove from heat.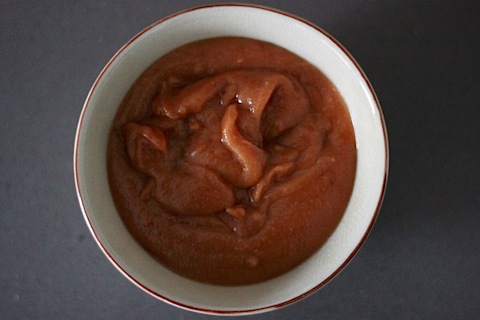 And serve sauce hot or cold.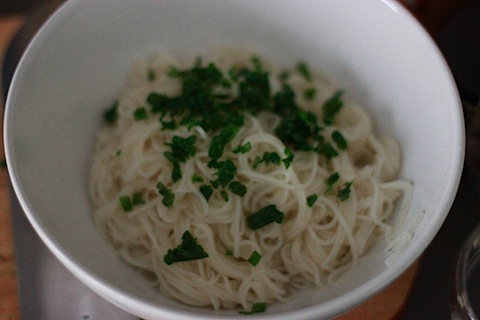 Although you could very easily eat the sauce on it's own, I highly recommend pairing it with a noodle of sorts. I decided to go with soba noodles and added a small handful of finely sliced green onions.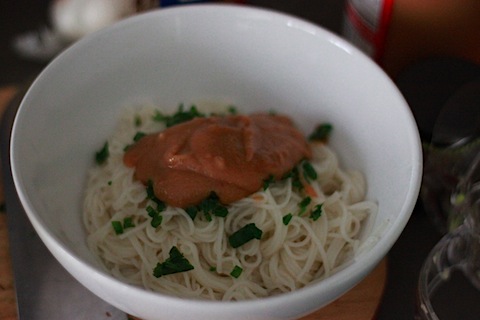 Followed by a couple spoonfuls of the peanut sauce.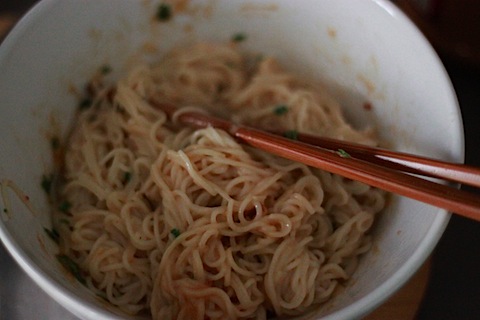 And gently tossed everything together.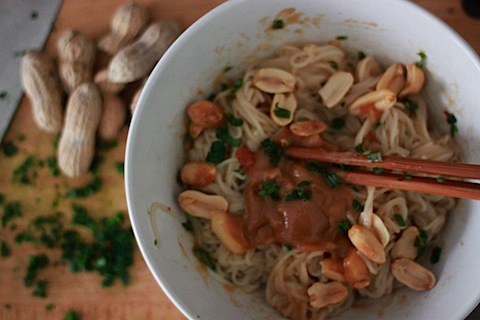 Trader Joe's sells their noodles with peanuts, so I decided to do the same since it adds the perfect amount of crunch and additional texture.
As far as Friday night dinners go, this one was perfection. Simple, flavorful, and quick . Plus, having leftover sauce in the fridge for the upcoming week isn't half bad, either!
What's your ideal Friday night dinner when you're staying in?
[Chels]