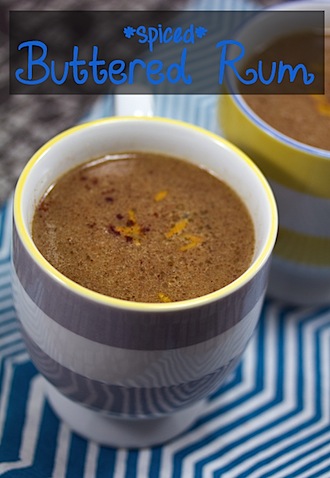 Happy Thursday after Christmas, which I am now officially deeming Cocktail Thursday! Mostly because I've skipped about a million Cocktail Fridays in a row due to important holiday posts and I have some major cocktail catching up to do. And also because it's the holiday season and cocktails should be consumed every night. And also because it's back to work for me today (though I am lucky enough to be able to work from home, which means I can easily transition back into work life… in my pajamas… out of this gross Boston rain). And because I am most definitely not done holiday-celebrating as I'm still celebrating with Chris tonight and with my family this weekend.
Admittedly, putting butter into a cocktail is kind of freaky. I mean, ew? But no. It's chilly and wet and gross here in Boston today and a hot cocktail is just what the doctor ordered (pshh I wish my doctor would order things like that) and a little butter just makes it even more perfect. I've always wanted to make a buttered rum, but just never got around to it, so I'm thrilled I finally did. I kind of think this cocktail is going to be making an appearance in my life quite a bit moving forward. In fact, hot cocktails are definitely going to become my new "thing." They make the winter season much more bearable and bright.
Spiced Buttered Rum (serves 4):
From Martha Stewart
Print this recipe!
1/2 C (1 stick butter)
1/2 C dark-brown sugar, packed
1 t grated orange zest
3/4 t ground cinnamon
3/4 t ground ginger
1/2 t ground nutmeg
6 oz. dark rum
3 C boiling water
About 1/2 C fresh orange juice (you can use from orange you zest)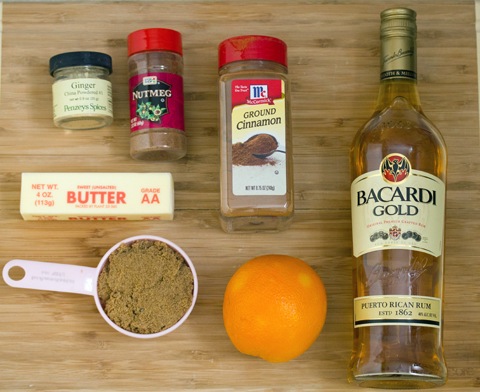 In a stand mixer or in a bowl with a hand mixer, beat together butter, brown sugar, orange zest, cinnamon, ginger and nutmeg. I didn't grate my orange zest as much as Martha recommended, but I kind of liked it.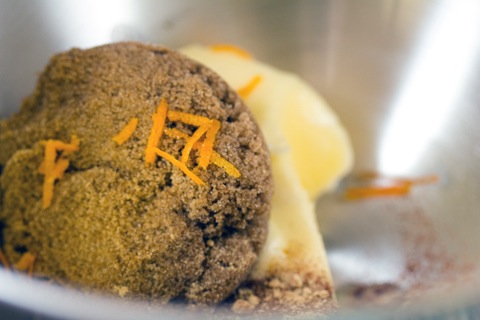 It will turn into a deliciously sweetly spiced butter. If you think you don't like butter, you're wrong. You'll love this.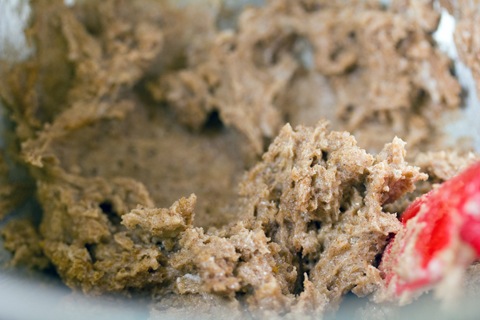 Divide rum into 4 heat-proof glasses (1 1/2 ounces or 3 T in each glass) and add in 2 T of the spiced butter. If you have extra butter, you can store it in the fridge for about a week.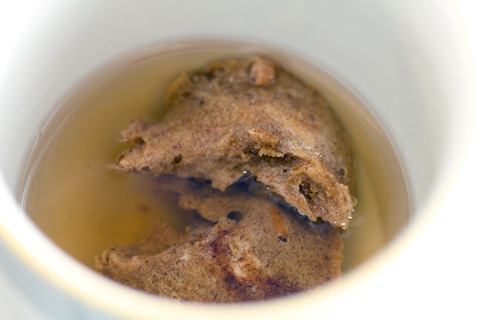 Pour 2/3 C water into the glasses and stir well. Top off with fresh-squeezed orange juice.
I added a little more grated orange and sprinkled nutmeg over the top.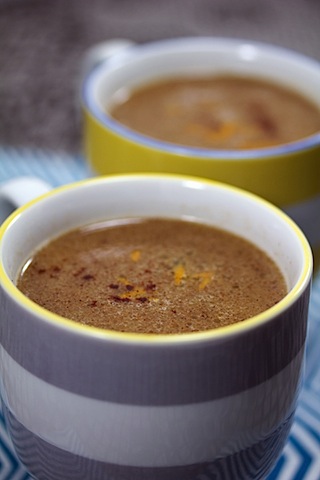 And snuggled into the couch with my hands wrapped around my mug. Seriously nothing cozier.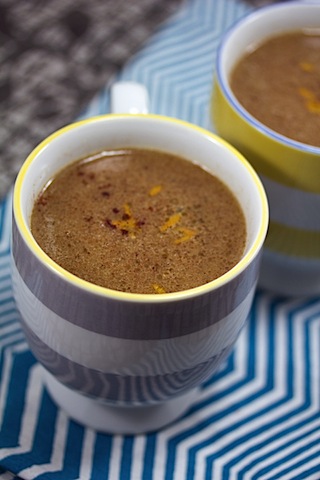 It was definitely an interesting drink. I wasn't used to a cocktail that actually really is buttery. But I really, really loved how it all came together– super smooth; the rum and butter just went together so well and seemed made for each other.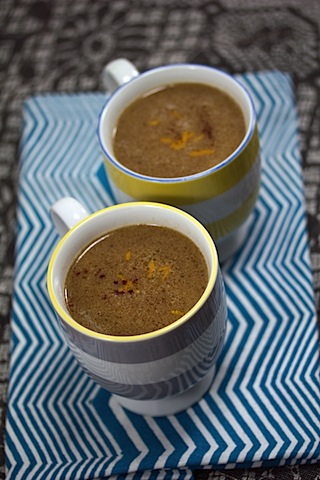 The spices were perfect and just make you feel instantly cozy.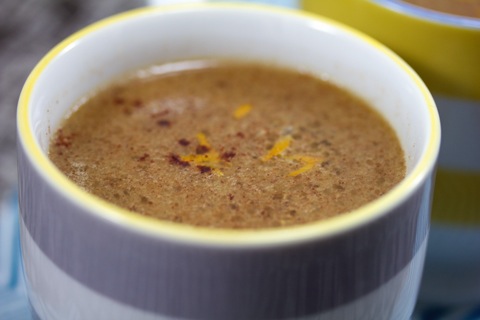 I'm pretty sure this is also one of those drinks you need to sip on if you feel as though you've come down with a bit of a cold. It will help you feel human again.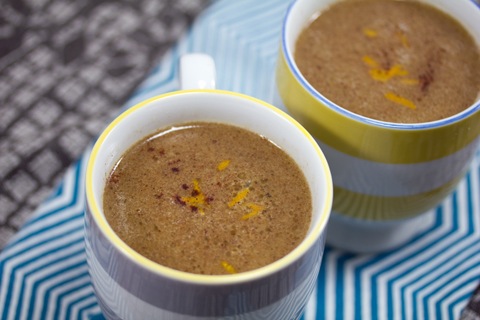 I know it's already not the healthiest to be sipping cocktails at home in the middle of the week. And to add butter to them makes them that much unhealthy. But I promise this cocktail takes the place of any other dessert you'd need. And? It's worth it from time to time.
Happy Cocktail Thursday! 🙂 I hope you all had a glorious Christmas if you celebrate! In fact, I hope you're still celebrating. There really is nothing better than the fact that the New Year comes so soon after Christmas. Helps us ease out of holiday mode a bit more slowly. Enjoy the season!
What did you sip on this Christmas?
[Sues]
Staples Easy Canvas winner!
The winner of my EasyCanvas giveaway is Mary Beth! Congrats! I'll be emailing you ASAP to get your contact info. 🙂