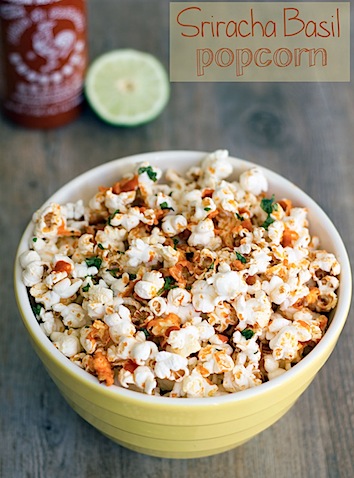 Popcorn. I mean, is there ever a bad time for it? Same goes for Sriracha and the answer is a big fat no. Except not a fat one because popcorn is actually quite healthy. If you don't drench it in tons of butter, that is.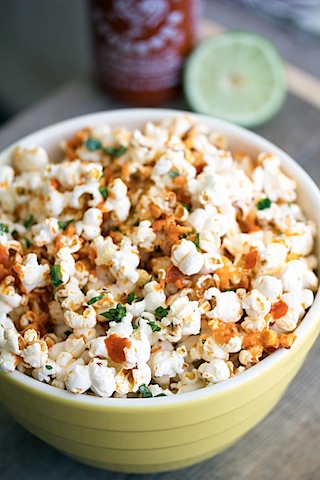 I'm not going to lie... this popcorn has butter. But it also has Sriracha... So, that makes the butter OK? Probably not, but it also has basil and a hint of lime.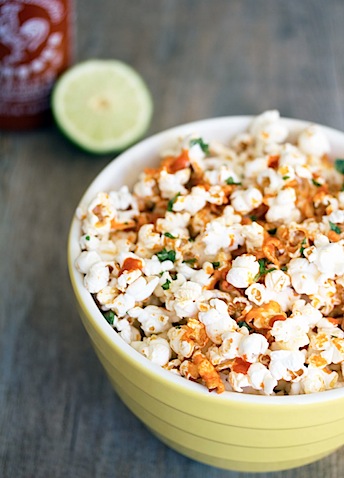 It's perfect for movie night. Or "I'm sitting home alone in front of the television watching Keeping Up With the Kardashians and stuffing my face" night. You know you've had those before.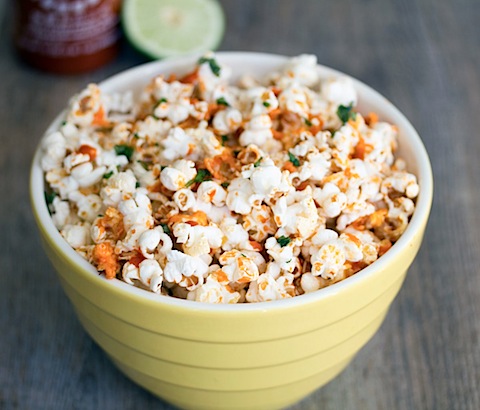 I was going to say "Splash" instead of Keeping Up with the Kardashians because I saw that the other night and it was bad. And embarrassing. So, I didn't want to tell you. But I just did anyway. Can we just pause for a second and talk about the fact that if I don't know these celebrities, they really cannot be celebrities. I thought I was pretty well-versed on my celebrities, but apparently not. Let's not talk about Louie Anderson's roll and flip off the diving board and the fact that he was sent home.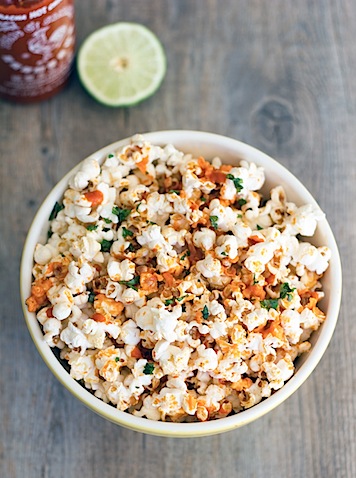 Actually, let's just go back to talking about the popcorn. This post got way off track. Really, I'd love to have you mosey on over to my Sriracha Basil Popcorn post over on the Parade Magazine website. I think I only mention one reality television show over there.
[Sues]