This holiday cocktail is seriously festive and sweet. Serve your guests a Sugar Cookie Martini at your next holiday party or at home by the Christmas tree.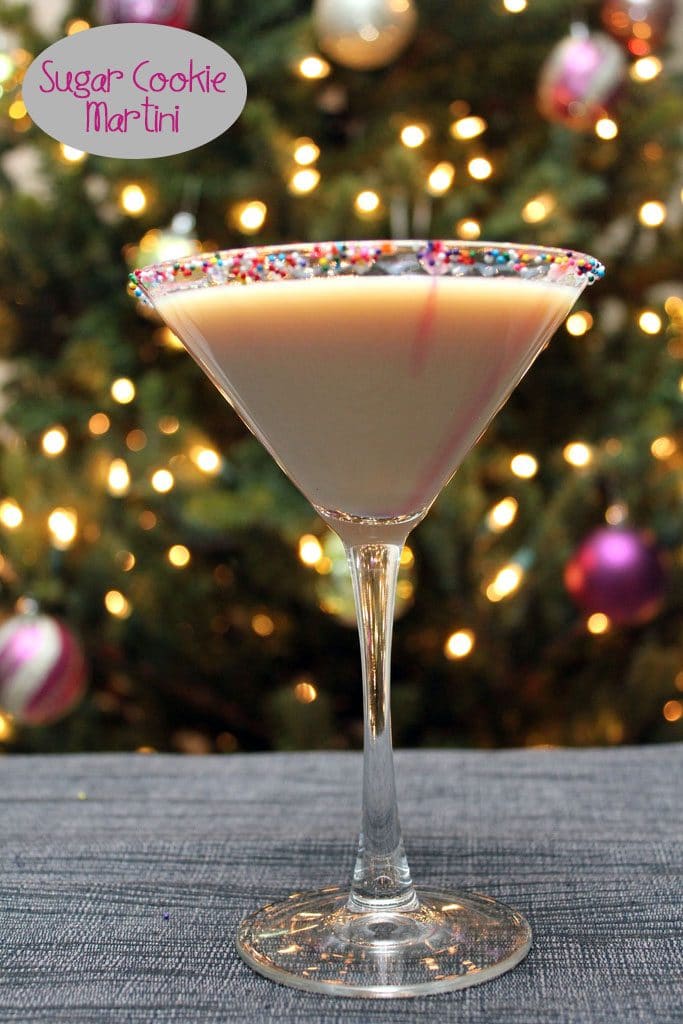 And it's officially Christmas weekend! I have today off and have spent the day wrapping presents, making ice cream, and attempting to clean the mess that I let our apartment turn into over the past couple weeks. Vacation day? Was most definitely needed by me. Of course, short holiday vacations generally aren't totally relaxing since there's so much to get done and so many people to see… But I'm totally planning on staying in my pajamas and getting tons of reading done over the next couple days. That's what Christmas means to me. Oh, and eating and drinking a ton, too. Perhaps a Sugar Cookie Martini? It's super simple, requires very few ingredients, and will totally satisfy your holiday sweet tooth. Forget cookies; have a cocktail instead! That's what Cocktail Friday is all about.
In case you couldn't tell by the name, this is most definitely a dessert martini. (Duh). It's sweet and strong and perfect for sipping on instead of eating sugar cookies. Or while eating sugar cookies. That would probably make it even better. Maybe just drink this instead of drinking eggnog. I promise it will satisfy you a whole lot more (and get you feeling a whole lot more relaxed…).
Obviously coating the cocktail glass rims in sprinkles is optional, but I highly, highly recommend it.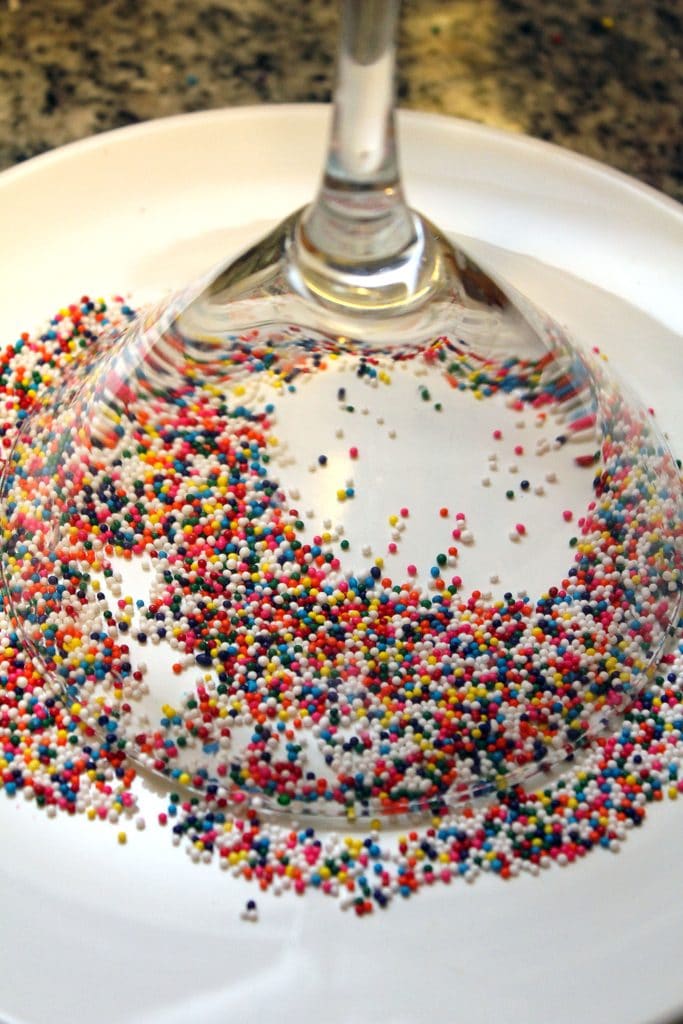 Because it's so pretty! Not totally Christmasy, but definitely sugar cookie-y. You could, of course, use red and green sprinkles only if you prefer.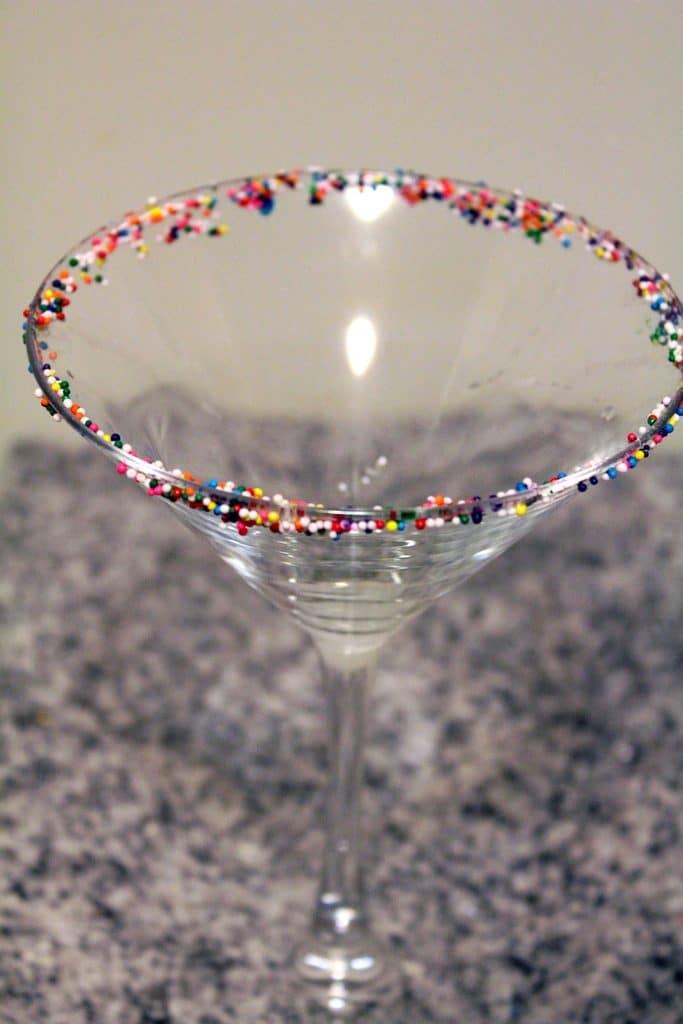 If you haven't had butterscotch schnapps before, get ready to be obsessed. It's ridiculously delicious.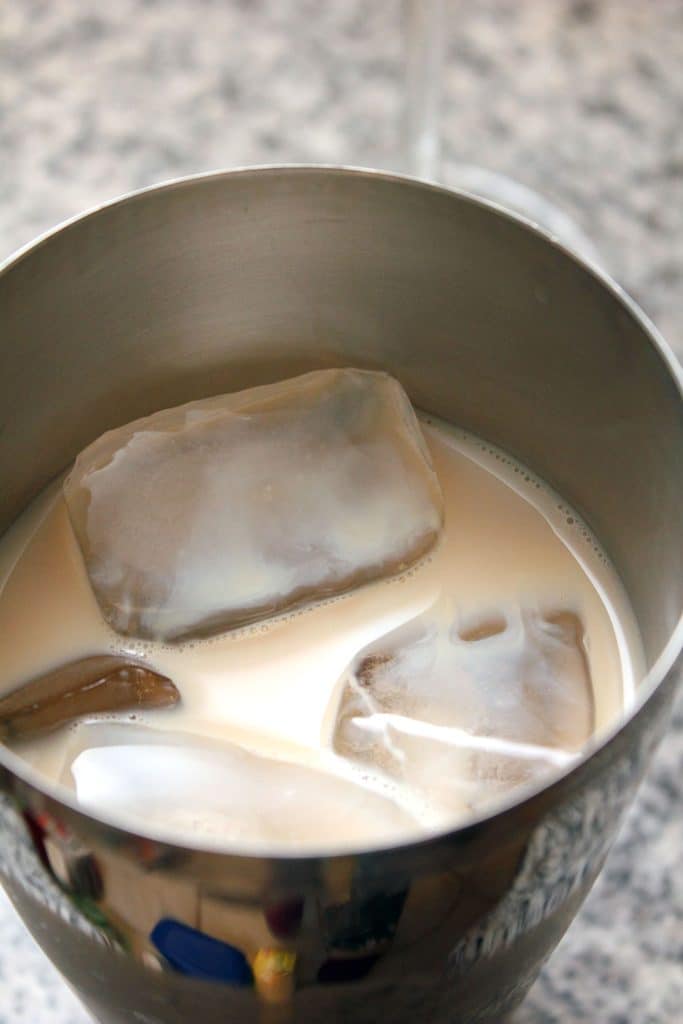 Especially when mixed with vodka and milk and poured into sprinkle-rimmed glasses. The sugar cookie martini is perfect as an after dinner sipper.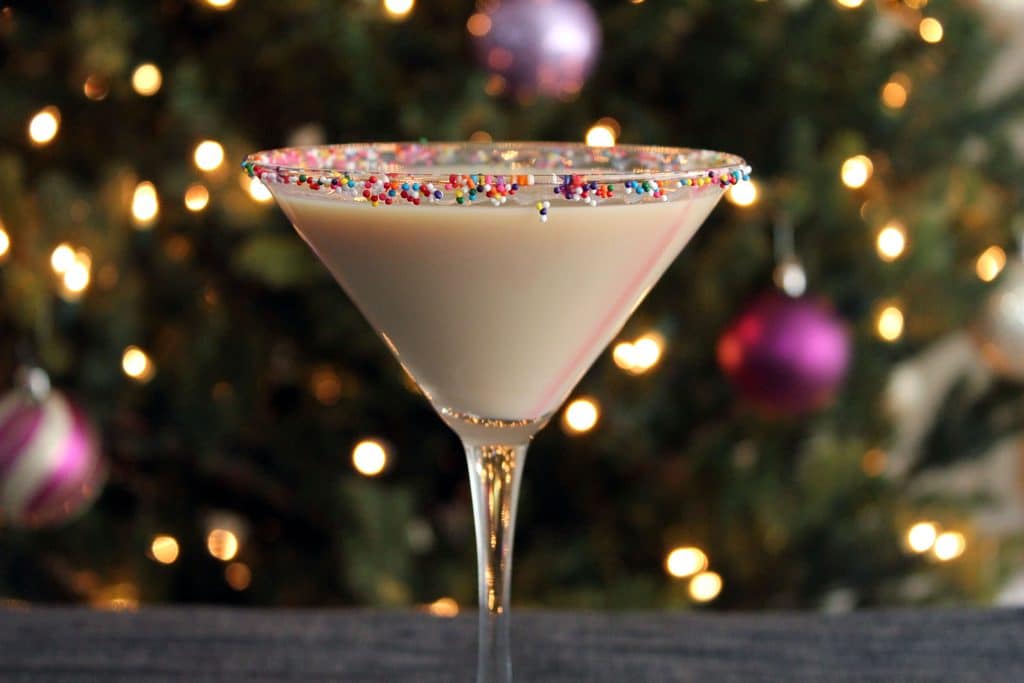 Something tells me if you leave this drink out for Santa instead of a glass of milk, you'll get some extra awesome presents under the Christmas tree.
Though if you leave him this cocktail AND cookies, he might go into sugar overload and you'll wake up to find him in your living room floor under the tree on Sunday morning. Could be an interesting experiment. Don't tell him I said that.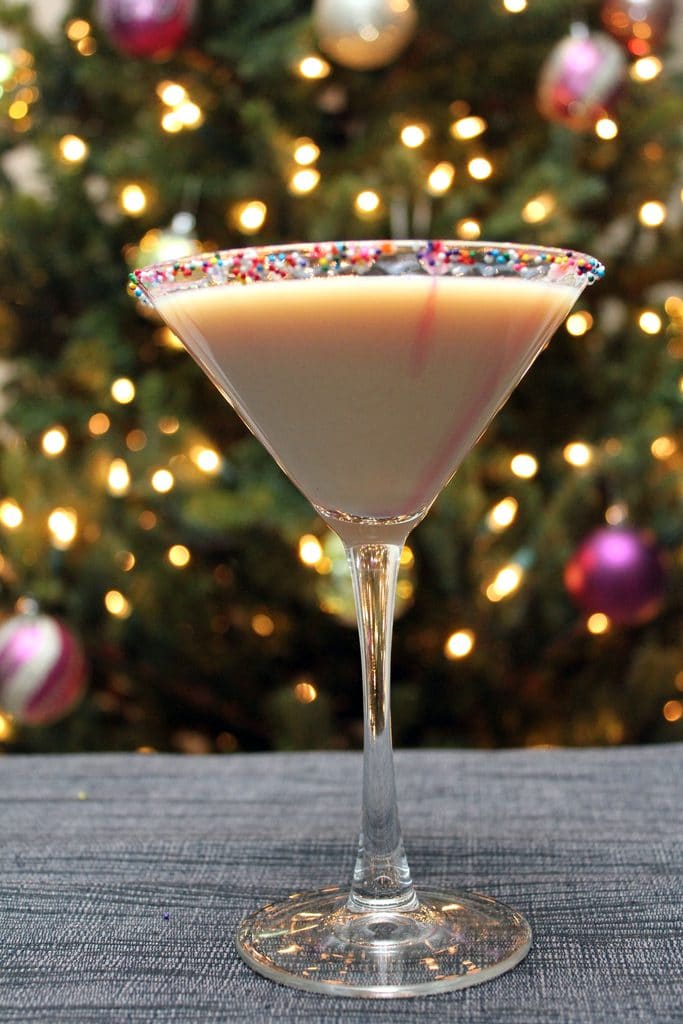 We're spending the evening at home and then heading to my parents' house for Christmas Eve. This is the first year Chris and I have had a Christmas tree in our apartment and we're seriously loving it. I'm not going to want to take it down! Though I think we may have gone a bit overboard on gifts this year…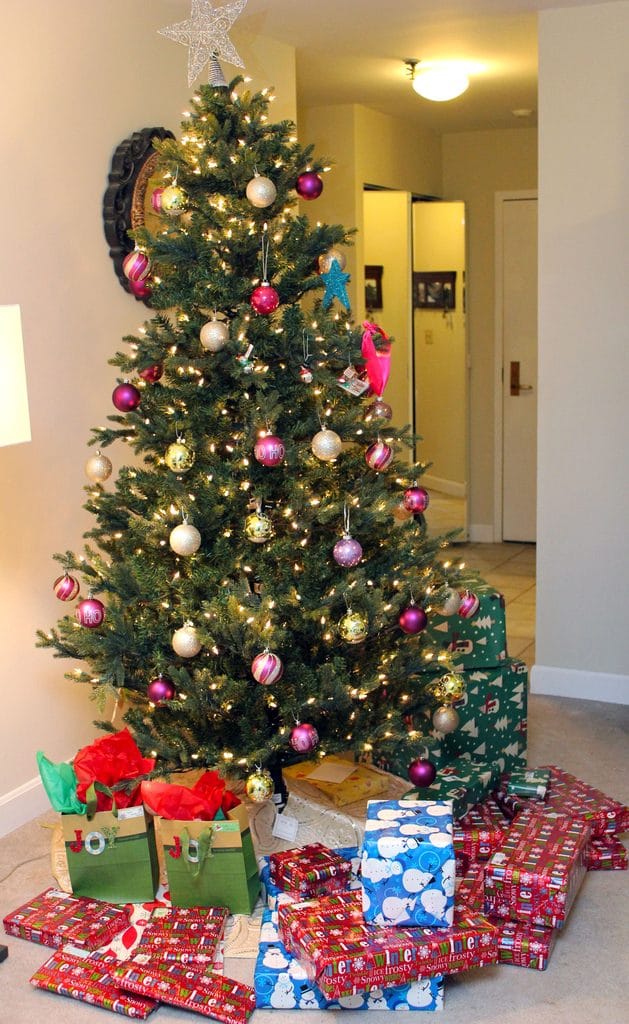 Merry Christmas to all of our readers who celebrate! I hope you all have glorious weekends filled with good food, family, friends, and relaxation. And, of course, Happy Cocktail Friday!
How are you spending the holidays? What will you be sipping on?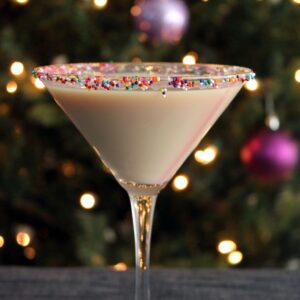 Sugar Cookie Martini
Ingredients
Sprinkles

for decorating rim

6

oz.

vodka

3

oz.

butterscotch schnapps

3

oz.

whole milk
Instructions
Place sprinkles on a small plate. Wet the rims of the martini glasses and swirl glasses in sprinkles to coat rims.


Pour vodka, butterscotch schnapps, and milk into a shaker filled with ice. Shake well.

Pour mixture into sprinkle-rimmed cocktail glasses and enjoy!