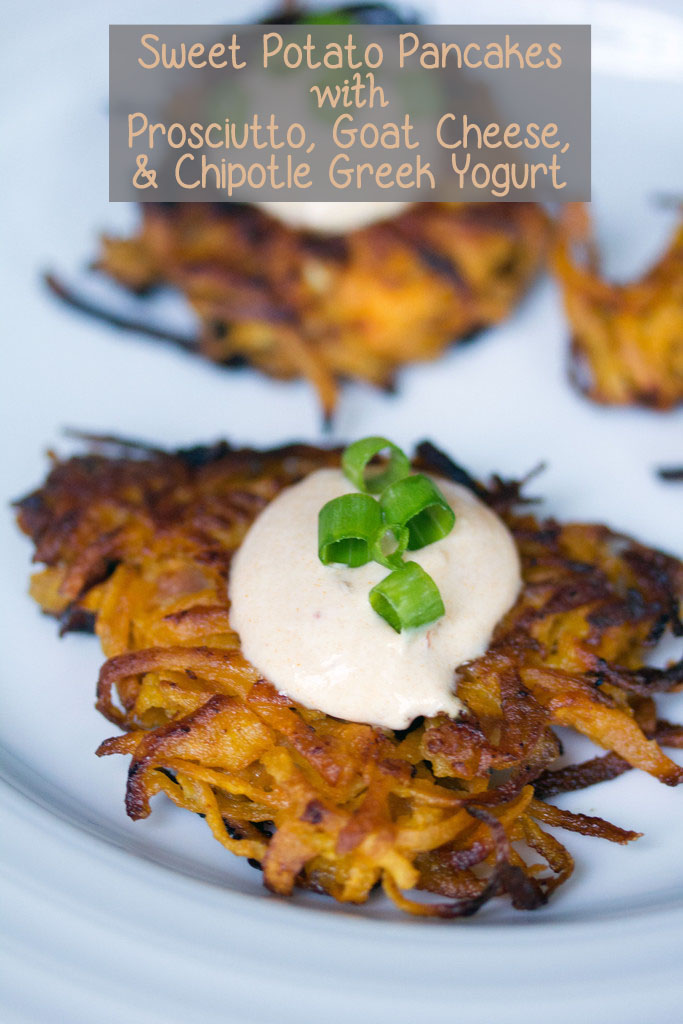 Who's with me on the fact that sweet potatoes are infinite times better than non-sweet potatoes? And while I've never met a potato pancake I didn't like, a sweet potato pancake is just, well, better than a non-sweet potato pancake. Especially when it's loaded with all kinds of other good stuff. Which you may not be able to see it from the outside, but these ones are.
This week, on the Parade magazine website, I'm writing about these sweet potato pancakes. The story is actually a bit sad because I made these for a gathering at a friend's house last weekend. And then I completely forgot them in my fridge.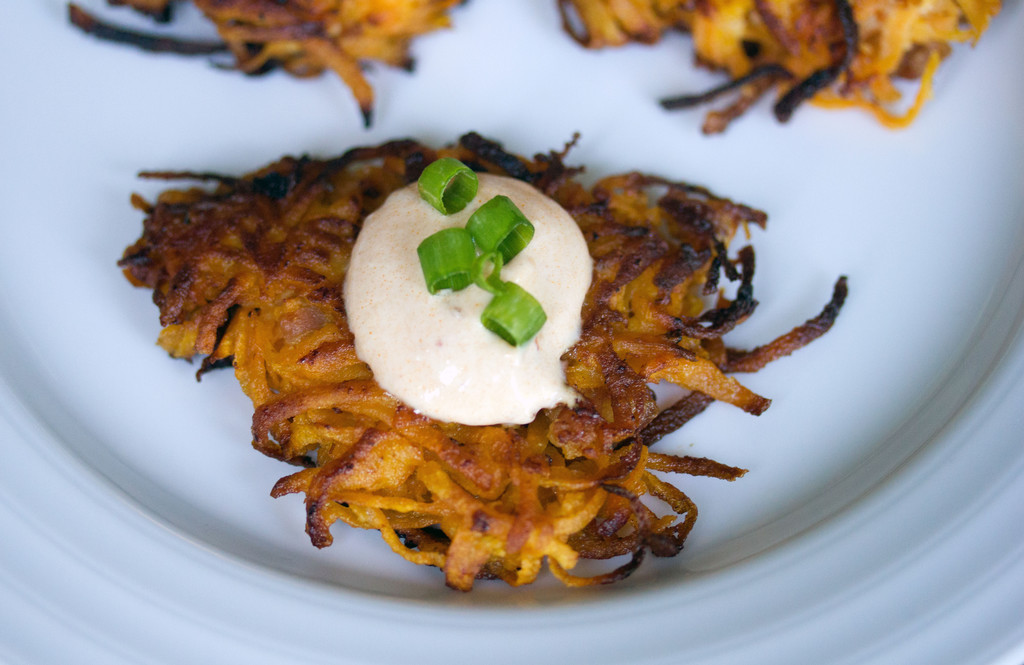 I think my husband was secretly happy because that meant he could eat as many as he wanted. But my Parade piece is all about how these potato pancakes will get you invited to parties over and over again. So, forgetting them was a major fail (seriously hoping my friends like me with or without sweet potato pancakes).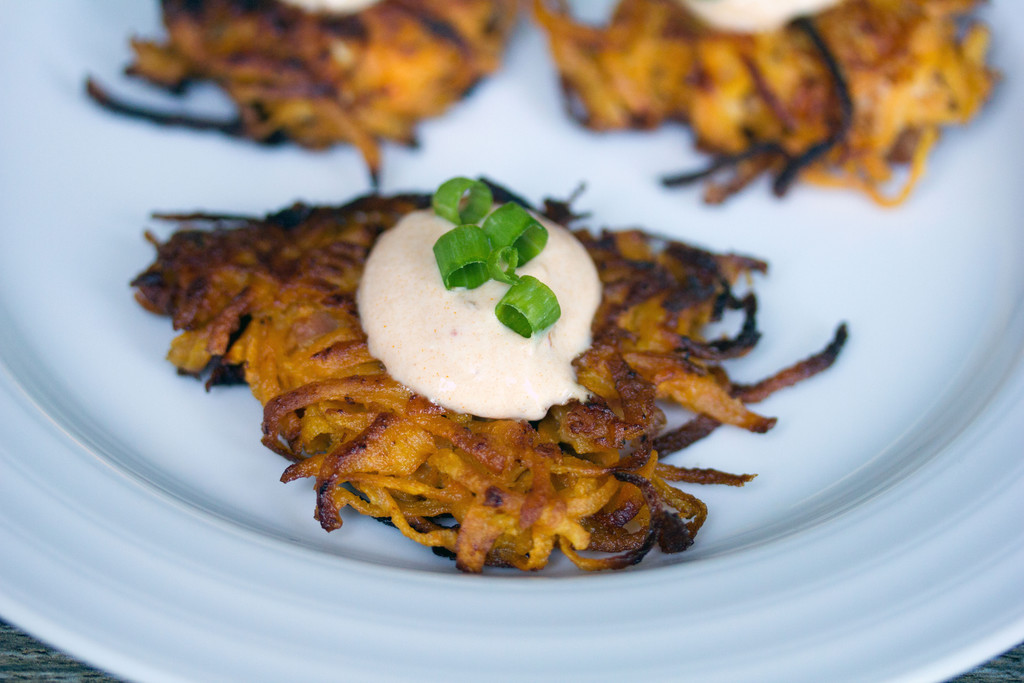 So you're probably wondering what the secret ingredients are. I was going to hold back and make you click over to Parade. But I honestly can't resist telling you.. There are two of them and they're both awesome... One is goat cheese. And the other is prosciutto.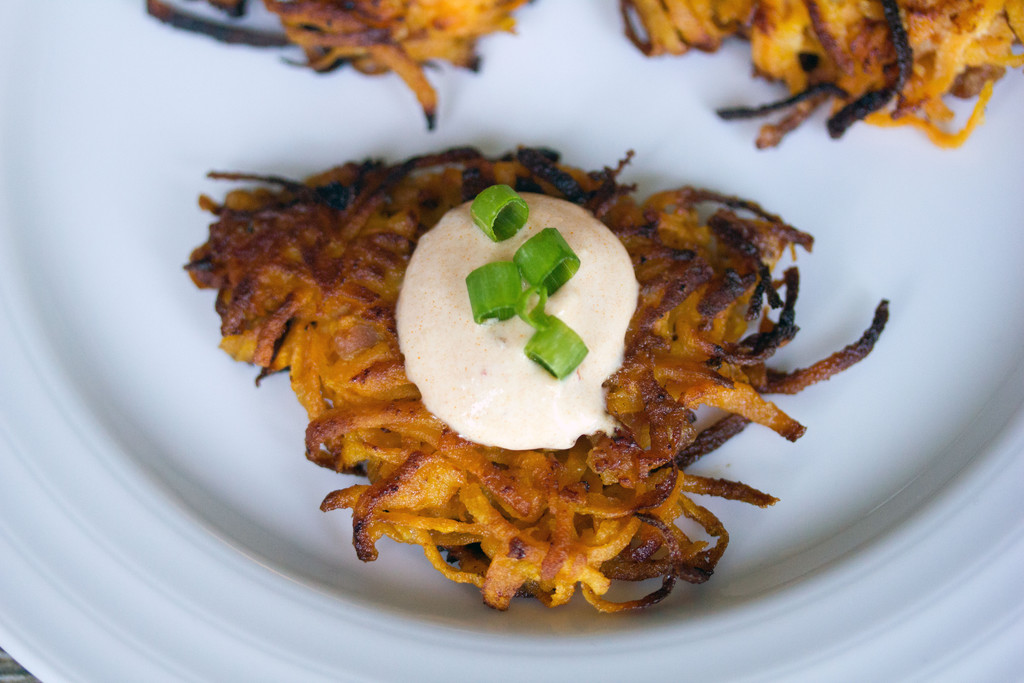 Then again, you probably gathered that from the title of my blog post, right? It's been a long week. Or maybe month? Year? Yeah, that sounds more like it.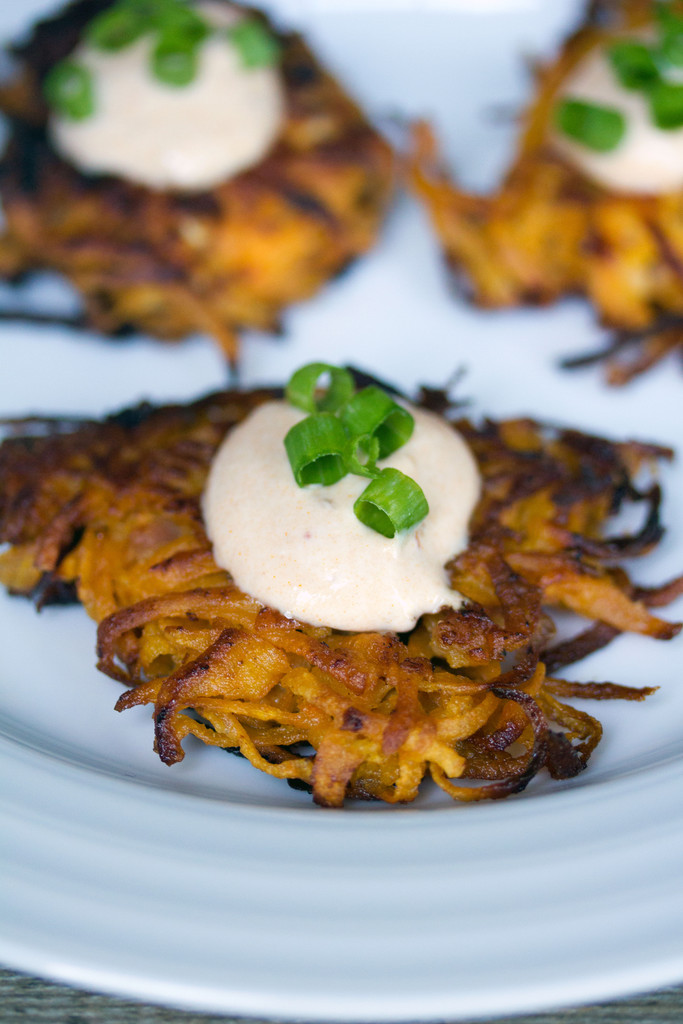 There's also a little dipper for these baby pancakes, too. And it takes about two seconds to make since it's simply Greek yogurt and chipotle peppers.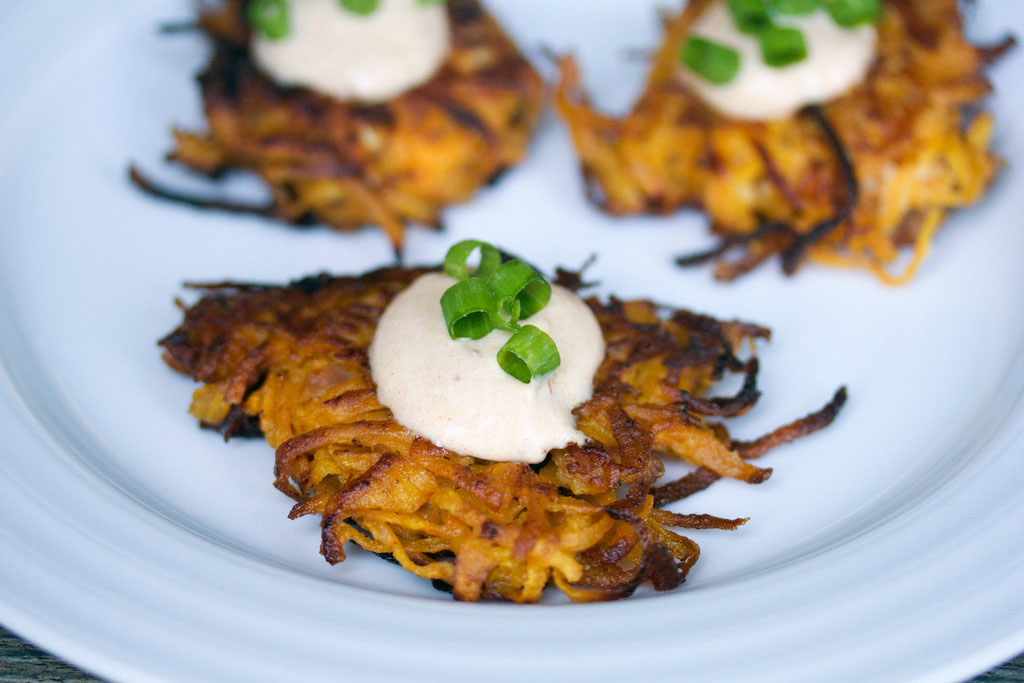 Can we also talk about the fact that I actually changed the blade in my food processor for once and discovered how amazingly easy it is to use the shredding blade? It was almost stupid easy. Like I thought grating my potatoes would take an hour or so, but it was legit done in five minutes.
All of my food processor "tools" have literally been sitting on the topmost shelf in my closet in a shoebox. That ends today.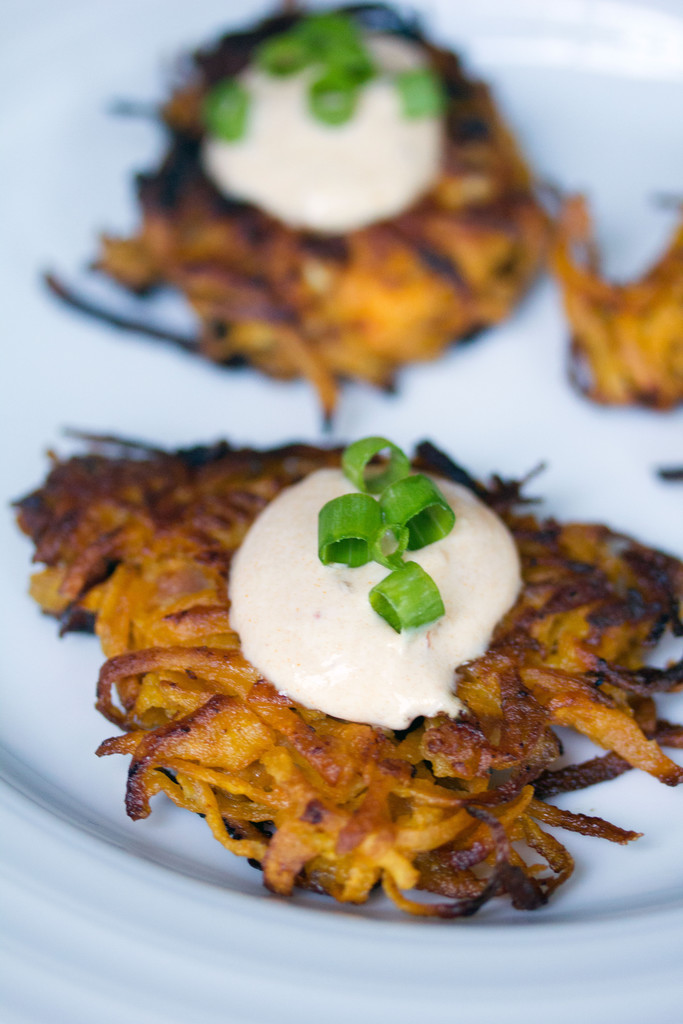 I don't like to tell you what to do, but I really think you should make these for your next summer party or BBQ. Or at least make them to conduct a taste test: regular potato pancakes versus sweet potato pancakes. Or potato pancakes WITH goat cheese and prosciutto versus potato pancakes WITHOUT goat cheese and prosciutto.
I also know the answers to those ones.
Check out my post at Parade magazine for the recipe!
What's your favorite kind of potato?
[Sues]