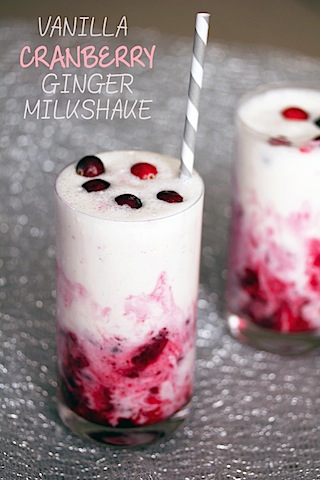 Christmas is in just a few days. Which means I reallyyyy need to use up all these bags of cranberries in my fridge. I got a little overzealous on the cranberry purchasing this year. A bag for my fridge, a bag for my freezer every time I went to the store… Just trying to keep everything fair. Now that Christmas is just days away (!!), I'm throwing cranberries into, well, pretty much everything. Except my morning coffee. But come to think of it, that could actually be pretty awesome. Hmmm. Today I put cranberries in a milkshake for my newest recipe over at Parade magazine.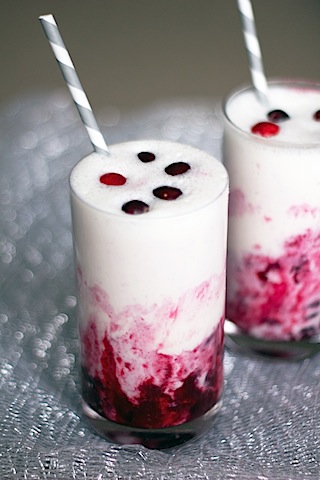 Cranberries, ginger, and vanilla. Probably my new favorite flavor combination!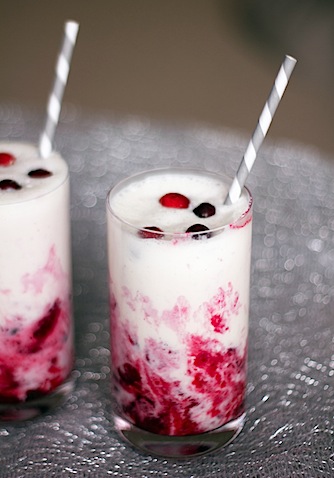 I swirled the vanilla cranberry ginger sauce in my milkshake glass and was in love with the pretty effect.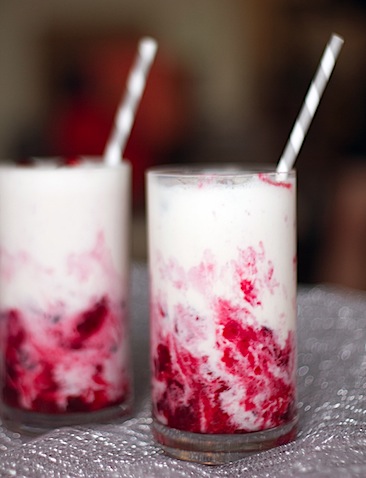 I sipped up the milkshake with a straw…. But also employed a spoon to make sure I didn't miss a drop of cranberry.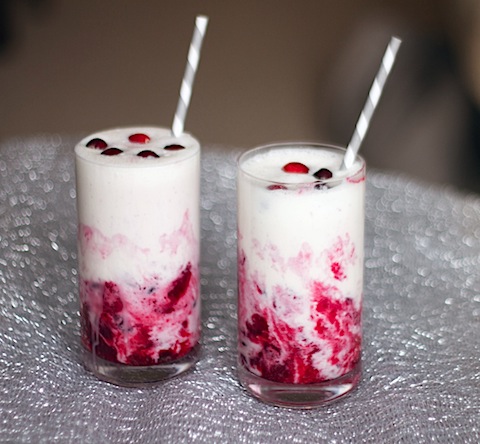 Annnd since I still have about 500 bags of cranberries in my fridge and freezer (only a slight exaggeration, really), I have several more cranberry-packed recipes coming your way! So, please tell me you're up for eating cranberries long after the holidays are over. But for now, you can check out my recipe for Vanilla Cranberry Ginger Milkshakes over at Parade!
Are you in love with cranberries, too?
[Sues]