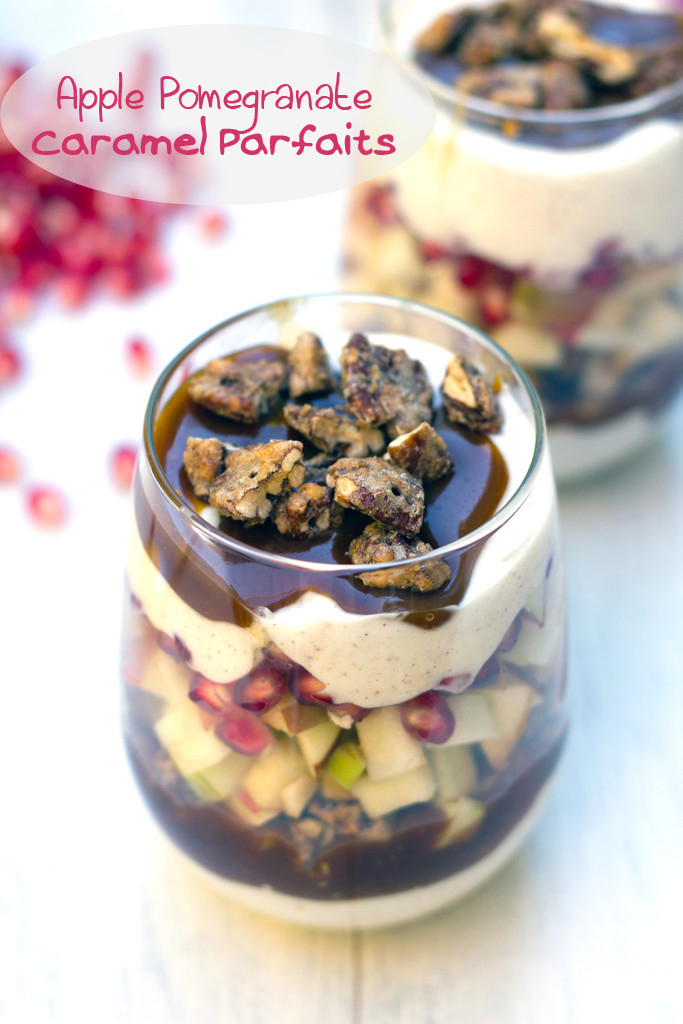 Do you ever feel like you're maybe going just a little bit crazy? Like, not full-blown I can't function on a daily basis crazy, but just a liiiitle bit crazy. I made these glorious Apple Pomegranate Caramel Parfaits to post over at Parade magazine's website today. They involved a healthy helping of cinnamon Greek yogurt and cinnamon sugar pecans for crunch… And thank goodness they did. Because while I was browsing WAMN looking for a totally different recipe, I realized that I made apple, pomegranate, caramel parfaits back in 2011. Um, OK? Why do I have absolutely zero recollection of this?? Am I really that old that I can't remember things like this? Even when I re-read the post, I legitimately don't really remember making them.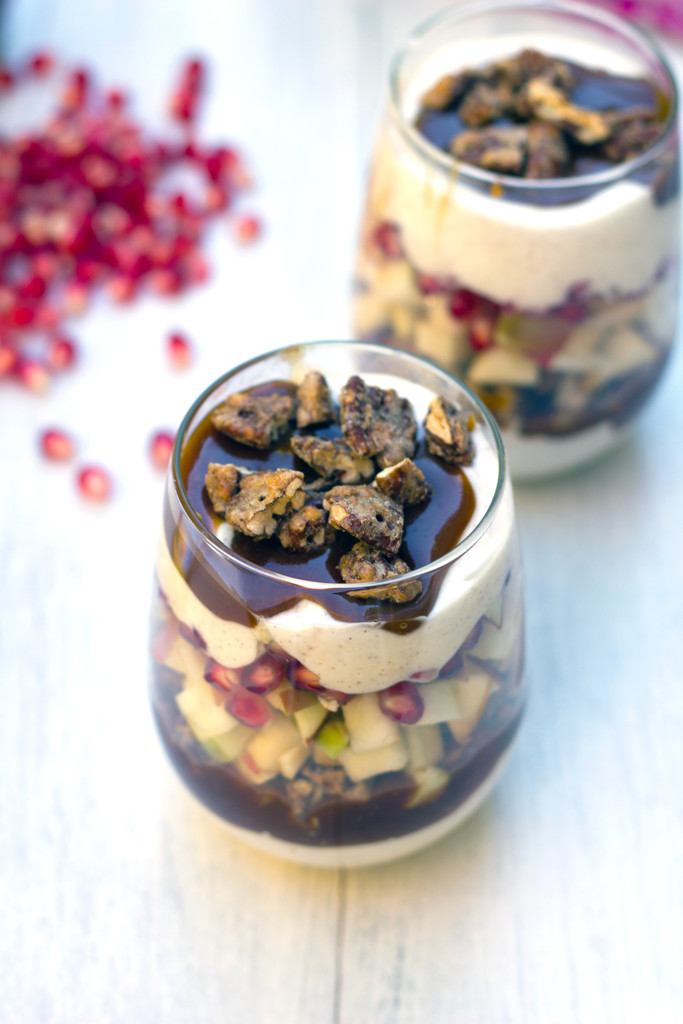 Luckily, those parfaits were a little bit different in that they had scoops of homemade whipped cream instead of Greek yogurt… And no crunchy sweet pecans.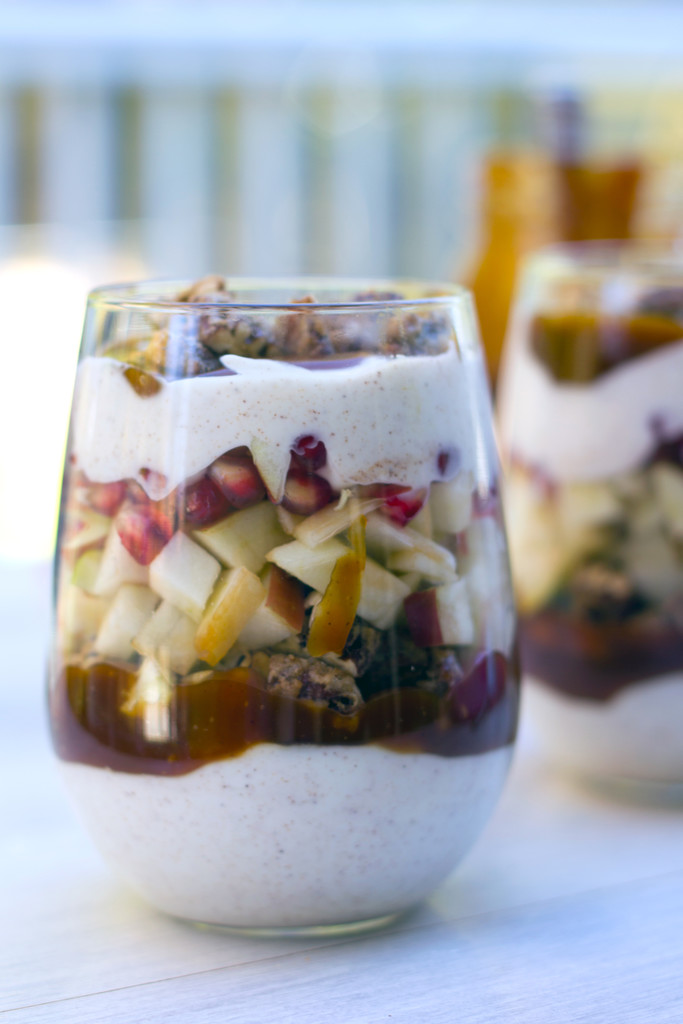 I guess the apple and pomegranate combination is super appealing to me and has been for a couple years.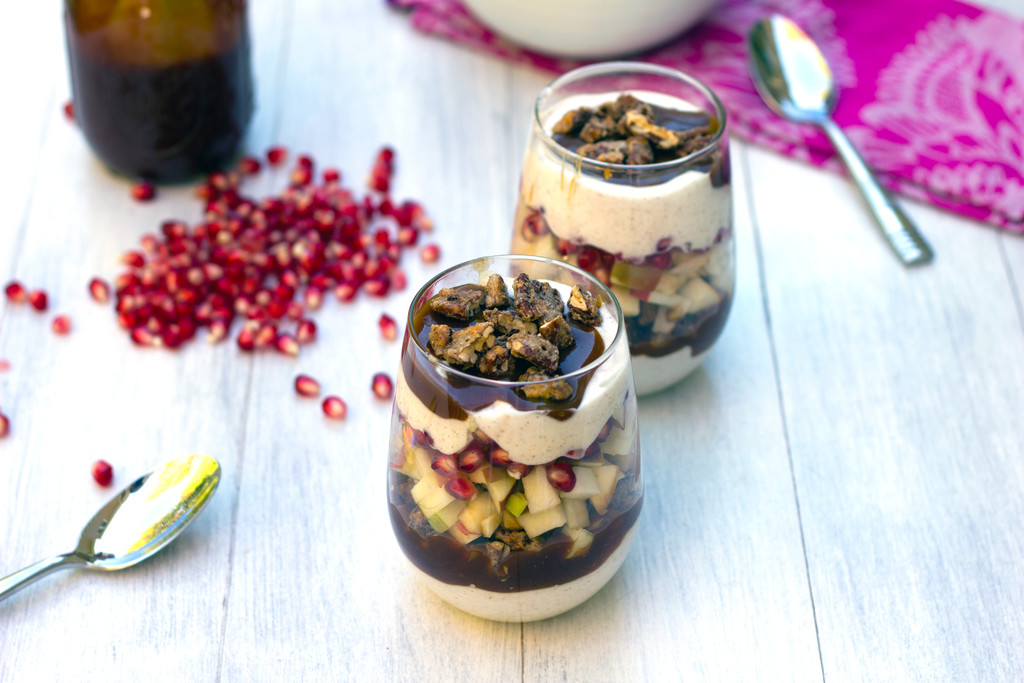 But honestly, this recipe is so much better than what I can remember of my last parfait. And as I mention on Parade, it's pretty suitable for breakfast depending on what your breakfast belief system is like. But since it's made with Greek yogurt instead of whipped cream, I'm voting: eat this for breakfast.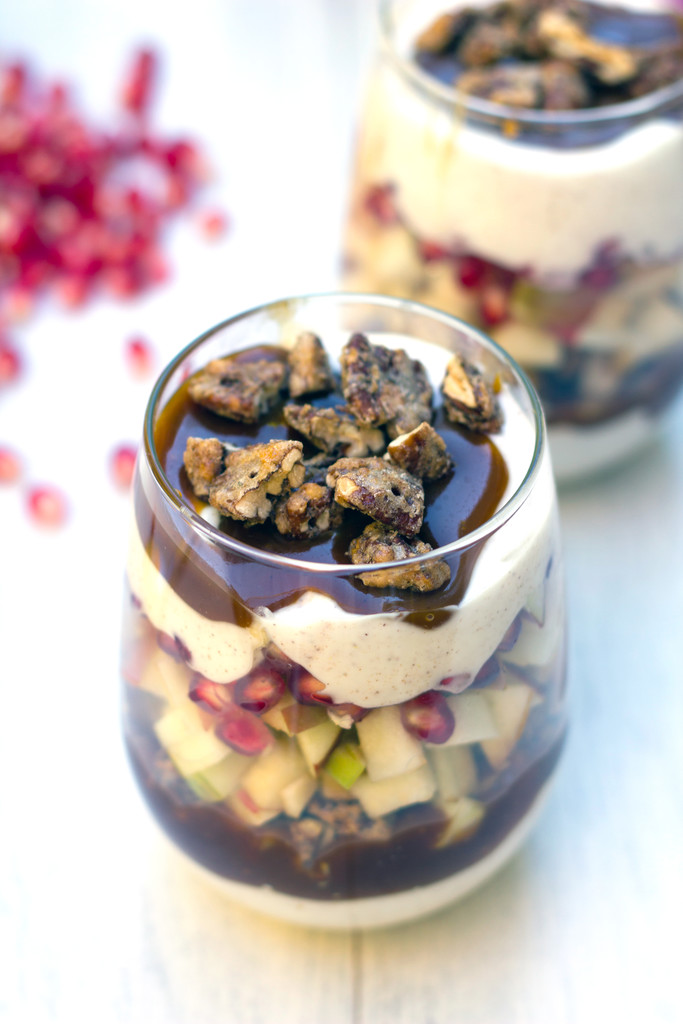 All those antioxidants in the pomegranate arils totally make up for the sugar in the caramel. Promise.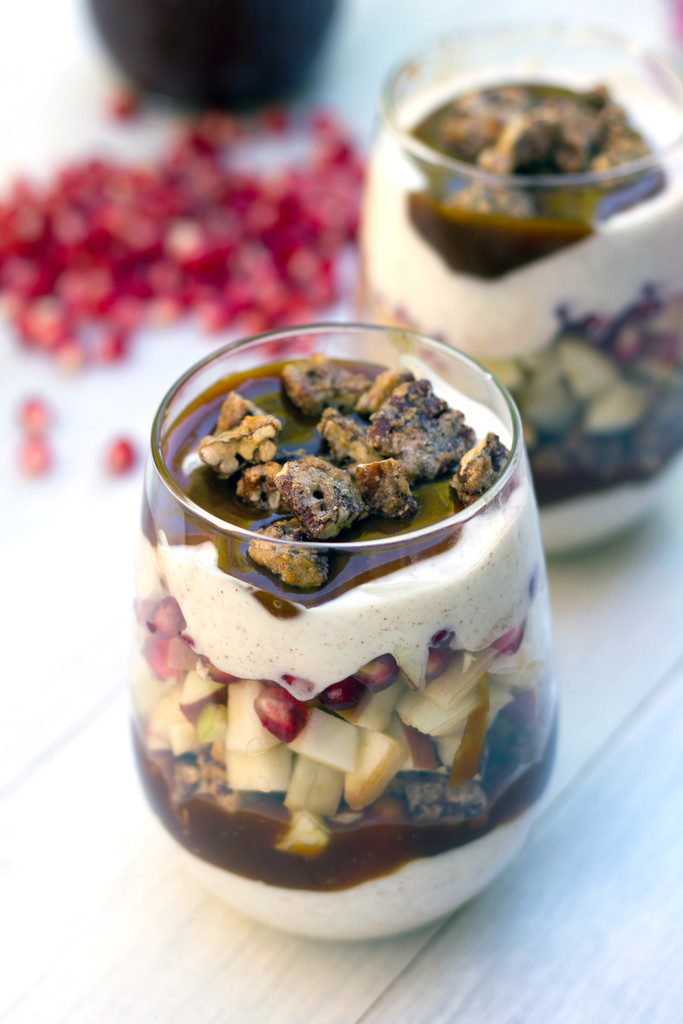 I guess if this is what going crazy is, I'm pretty OK with that. In fact, maybe I'll conveniently forget those 4 slices of pizza I ate for dinner last night and do it again tonight. Oooops. What are you talking about I had a bowl of ice cream? I think  you're the crazy one!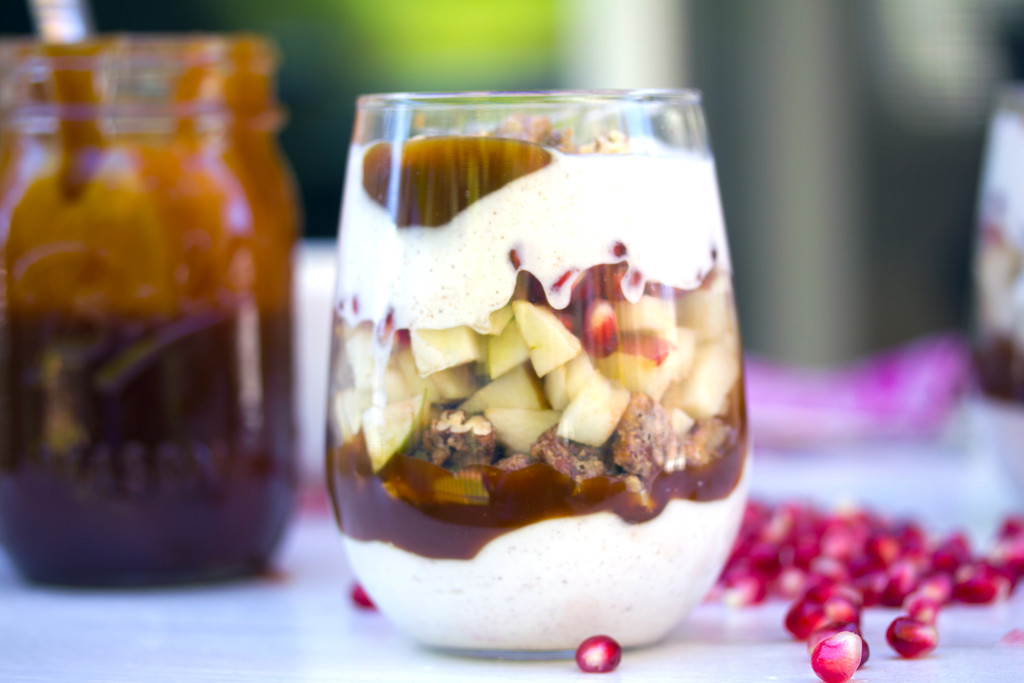 I hope you have a very happy Wednesday and if you get a chance, come check out my Apple Pomegranate Caramel Parfait recipe over at Parade!
Have you had moments where you feel like you're going a little bit crazy?
[Sues]