I'm constantly on the lookout for new accessories for my apartment. Typically I get my mind set on something in particular, search high and low for it and will not give up until I find it at the right price. For the past several months I've been searching for cable knit pillows for my living room couches. It got to the point where I was tempted to just make my own because to spend $60 for ONE pillow was just not in this little girls budget. Then I remembered not only do I not own a sewing machine, but I can hardly sew (want to change that soon though!) So the search continued.
After a recent trip to IKEA I was on my way home and passed by a
Christmas Tree Shop
. I decided to stop in ONLY to check out their pillow situation. Emphasis on "only" because this is the most dangerous store in the world. Once you start you can't really stop, so go in with a clear focus, and get out! I found these fantastic 22x22 burgundy-ish/burnt red cable knit pillows for....
$6.99 EACH
! Although I felt like it was illegal for them to be so inexpensive, I bought 4! Then bought 2 mustard button pillows for the large couch and one graphic pillow for the love seat - I have a personal love of conch fritters from trips to St. Augustine so I had to get this pillow! And for these prices I won't feel guilty at all if the cable knit gets played out and I fall in love with something different.
I understand it might be a bit of "pillow overkill" but I love the textures, colors, and patterns of them and it makes the room feel far more cozy than before, even thought they might suffocate whoever is sitting on the couch 😉
In other home decor news... I want to marry my new kitchen table. Now that's probably not allowed, but I really love it. It's so mod and lovely 🙂 It's called the Fusion and it's from IKEA... and the best part about it is that it came with the 4 chairs. It's a great space saver for a small kitchen because the chairs tuck beautifully under the table. And the dark wood ties into the other pieces of furniture in the living room which worked out so well.
Stores like the Christmas Tree Shop, Ikea, Homegoods, Marshalls etc. make me feel rather brilliant. There's a great sense of pride that comes along with finding the perfect deal! 😉 Regardless of the store, when it comes to design and decorating, always go in with an open mind, a sense of creativity and some time on your hands so you don't feel rushed! And also, always check online for sales. If you fall in love with something in particular but you feel it's too expensive, by all means stalk it online until the price drops!
My most favorite store out of the bunch is IKEA not only because of their inexpensive and functional furniture but because of their food (obviously). I got a hot dog, bottle of water, and bag of chips for $2.25. I had to ask the lady who rang me in to repeat the price and then I asked her if she rang everything in. She did... and it was lovely. Their hot dogs AND cinnamon buns are phenomenal! Highly recommended.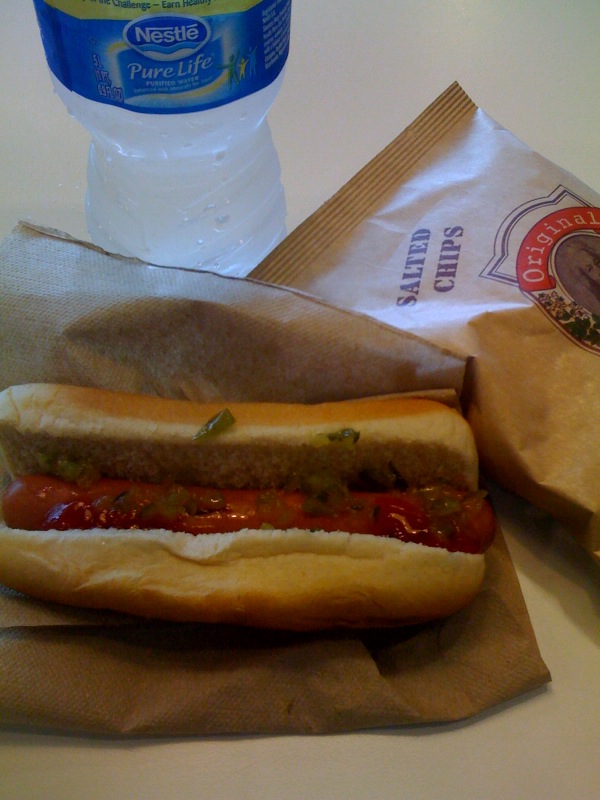 What are some of your favorite "discount" stores to buy home goods?
[Chels]