I'm starting a new Friday series on We are not Martha... Friday I'm in Love! This (hopefully) weekly series will be sort of like the old "favorite things" post, but will also contain fun life updates and lots of happy link love. Don't worry, Cocktail Friday will still be kicking around, but I've realized that I almost always post my cocktails on, well, not Fridays. I wanted to bring a little consistency to this little space and since I sadly don't have new cocktails every single week (mostly because of wine...), I'm launching a regular series. Note: My first Friday I'm in Love is being published on a Saturday, so clearly I'm off to a great start. This is mostly due to the fact that I woke up on the couch at 1:00 a.m. with my head in a really strange position, post half-finished. Story of my life.
My first little bit of "I'm in love news" most definitely has to be our new labradoodle puppy! If you follow me on Instagram or we're friends on Facebook, you've likely seen a few Winnie pictures by now. But consider this her formal introduction to the blog world. Winnie is a mini Australian Labradoodle puppy who is now about 12 weeks old. We got her from a breeder in San Diego after doing extensive research and I think it's safe to say we found our perfect pup and we are so, so in love. Welcome Winnie!!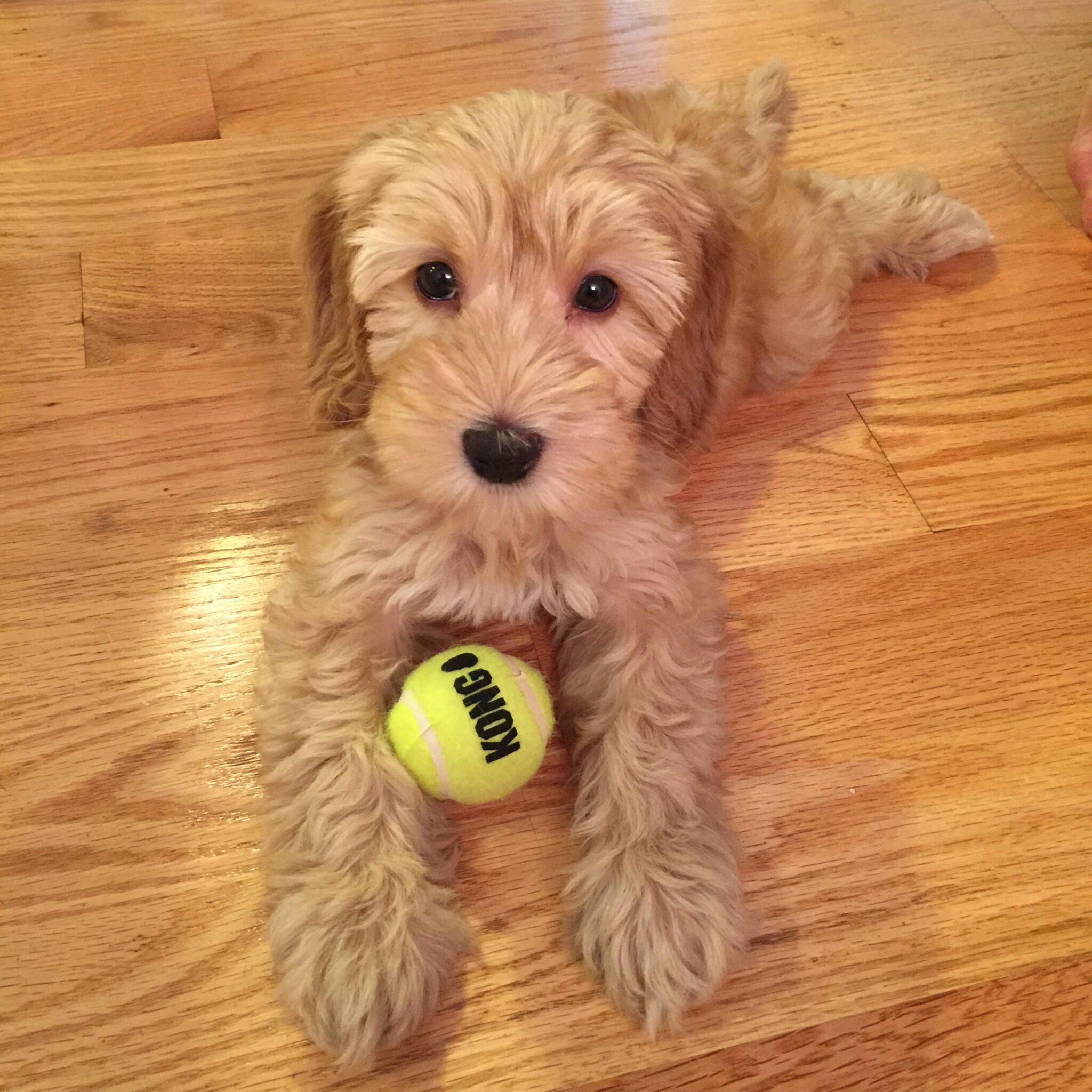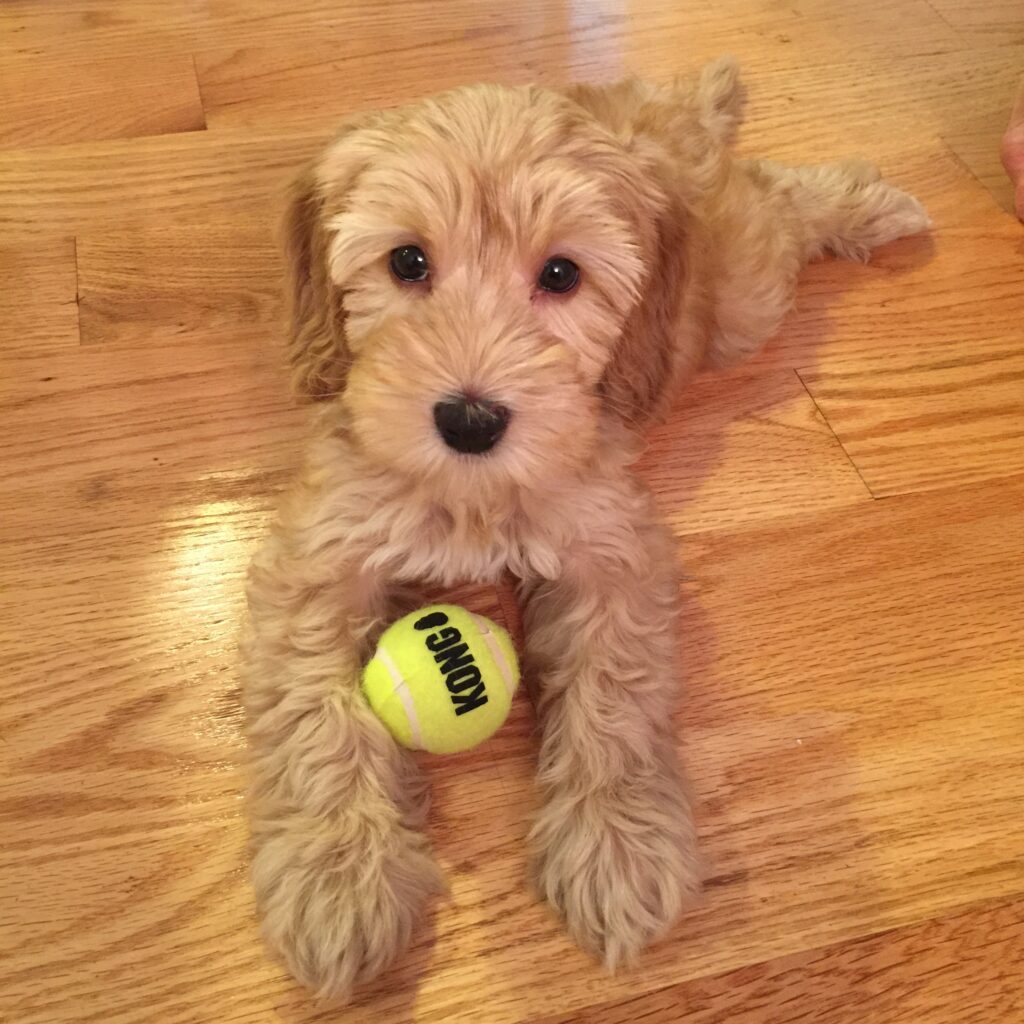 We've been having so much fun with her the last few weeks and I can't believe how much she's already growing. She's a super good pup, but I'm also pretty excited to get her started in the training classes we're enrolled in.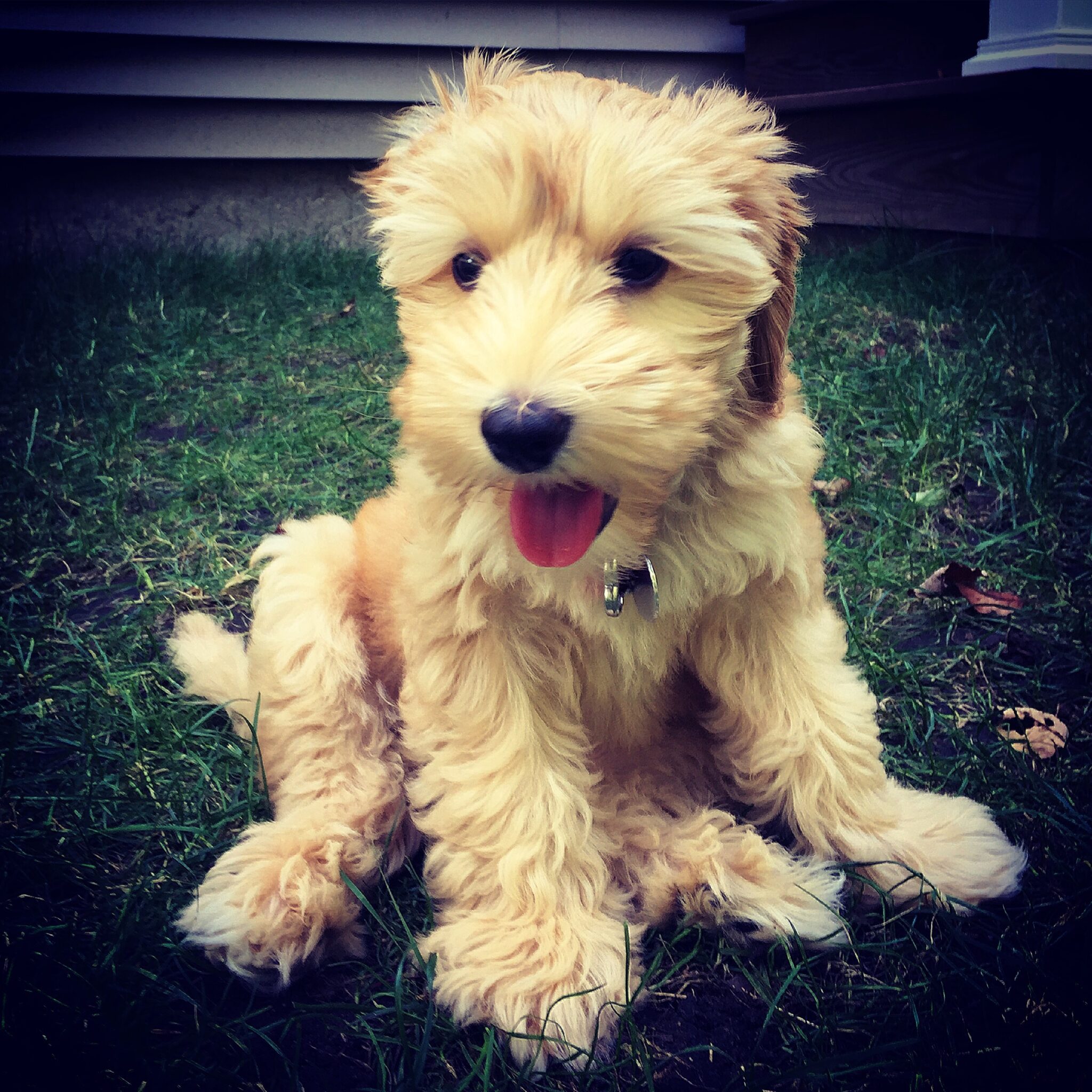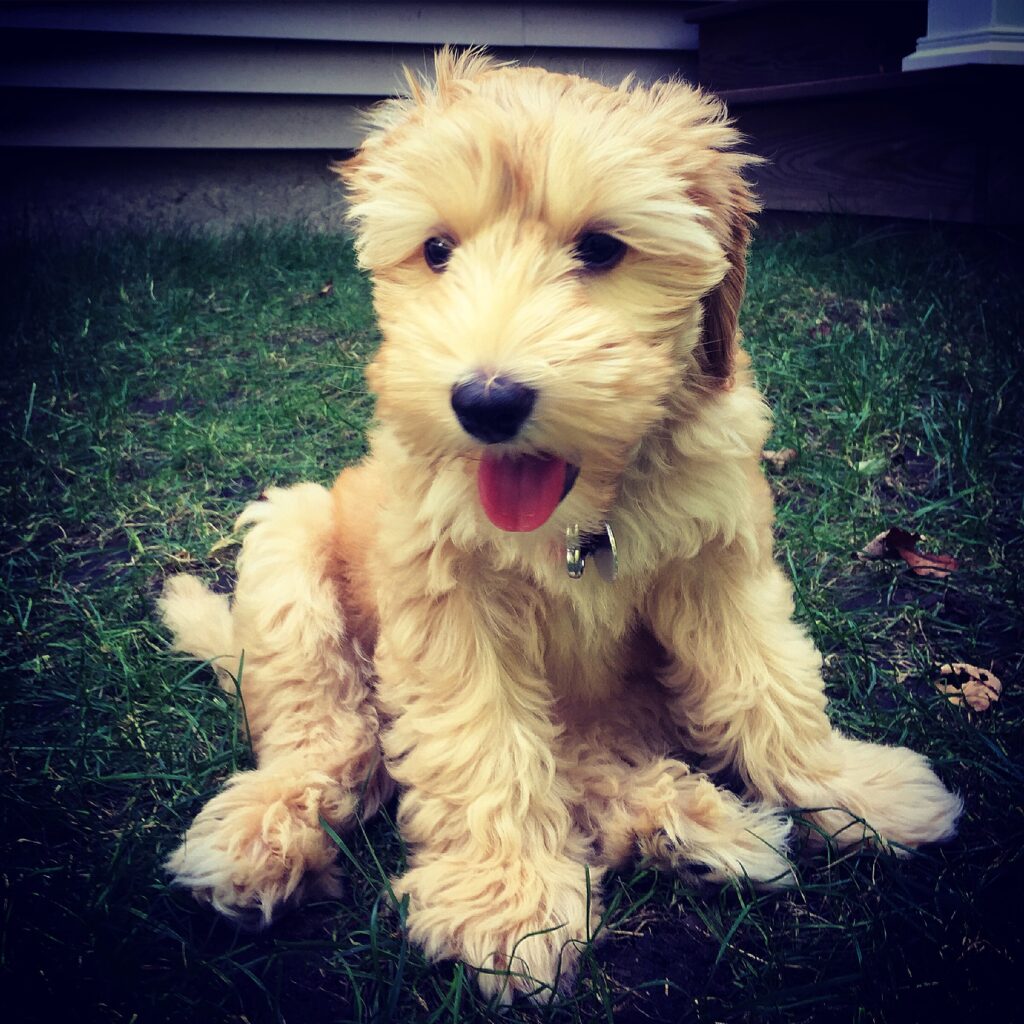 She's met a bunch of our friends and even some babies, including my bff's two-year-old and our nephews. I think they're going to be the best of friends!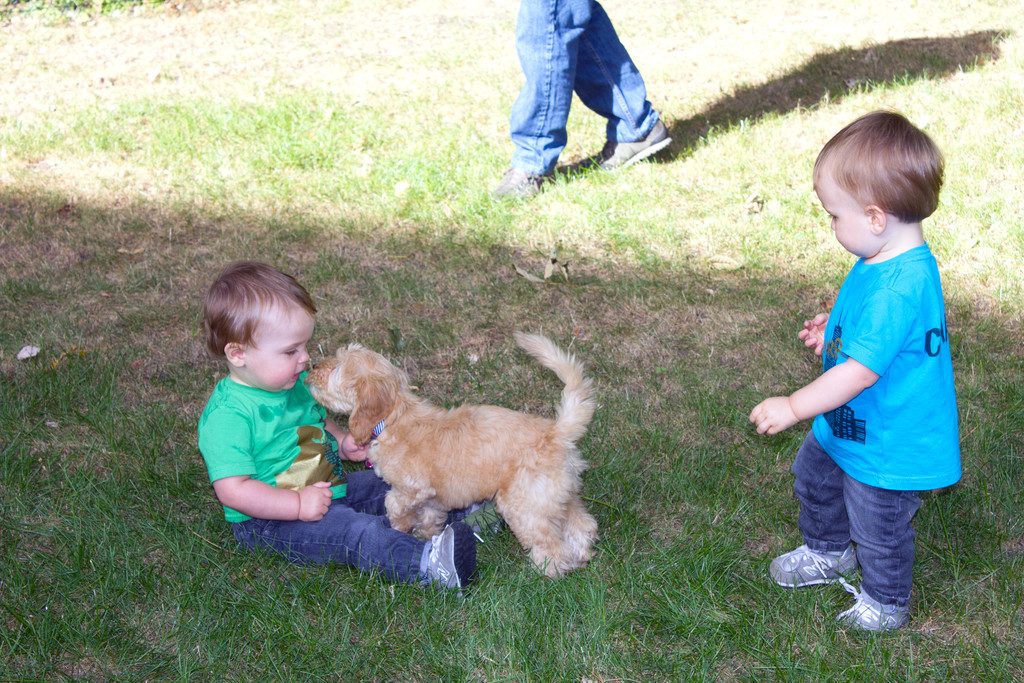 I could literally share about 200 photos of her with you right this second, but I'm trying to contain myself. Of course, Chris signed her up for Instagram before we even got her, so feel free to follow her there if you want to see more labradoodle puppy pictures! This weekend, we're also dog-sitting the lovely Mitzi, so we'll be having extra puppy fun!
OK, just one more picture here!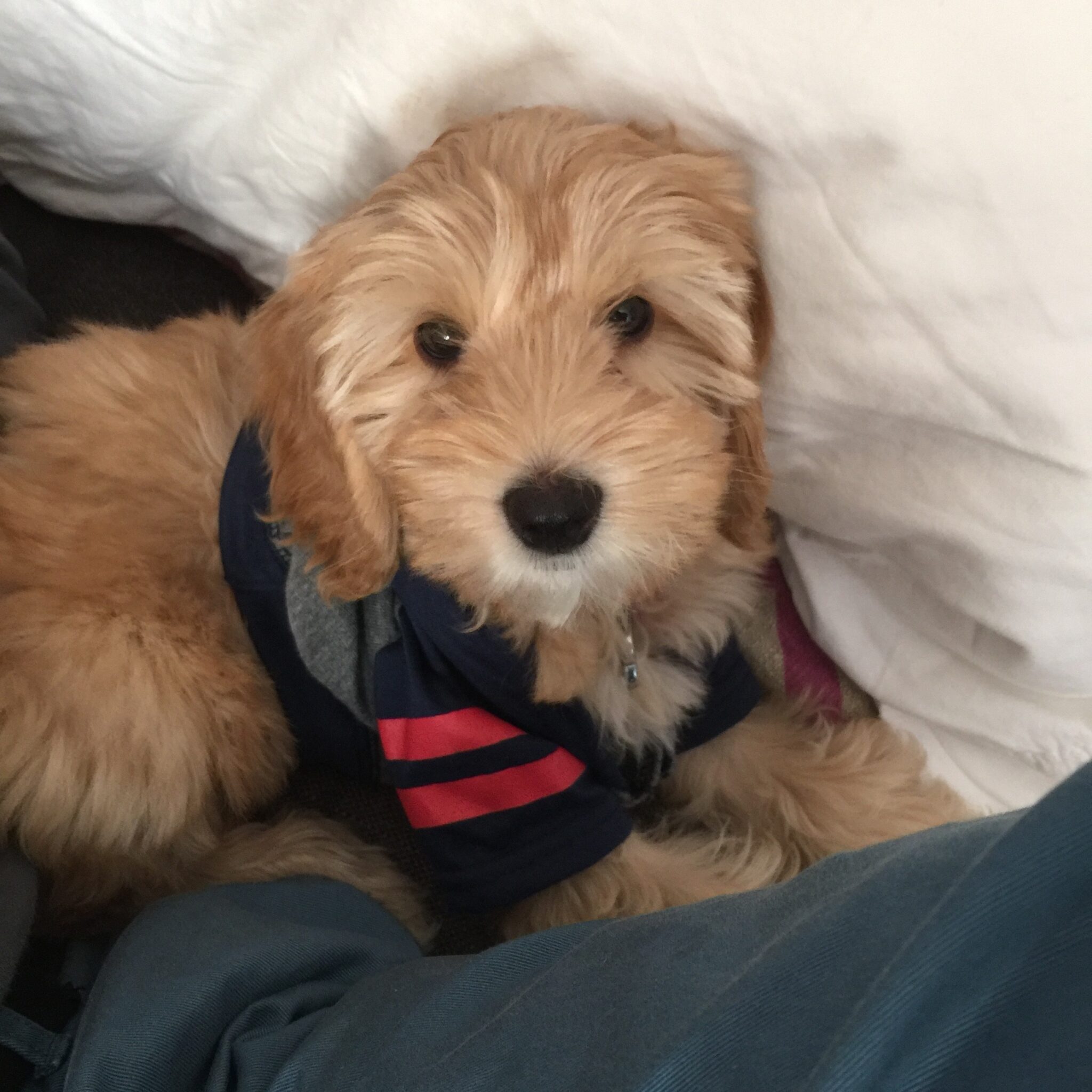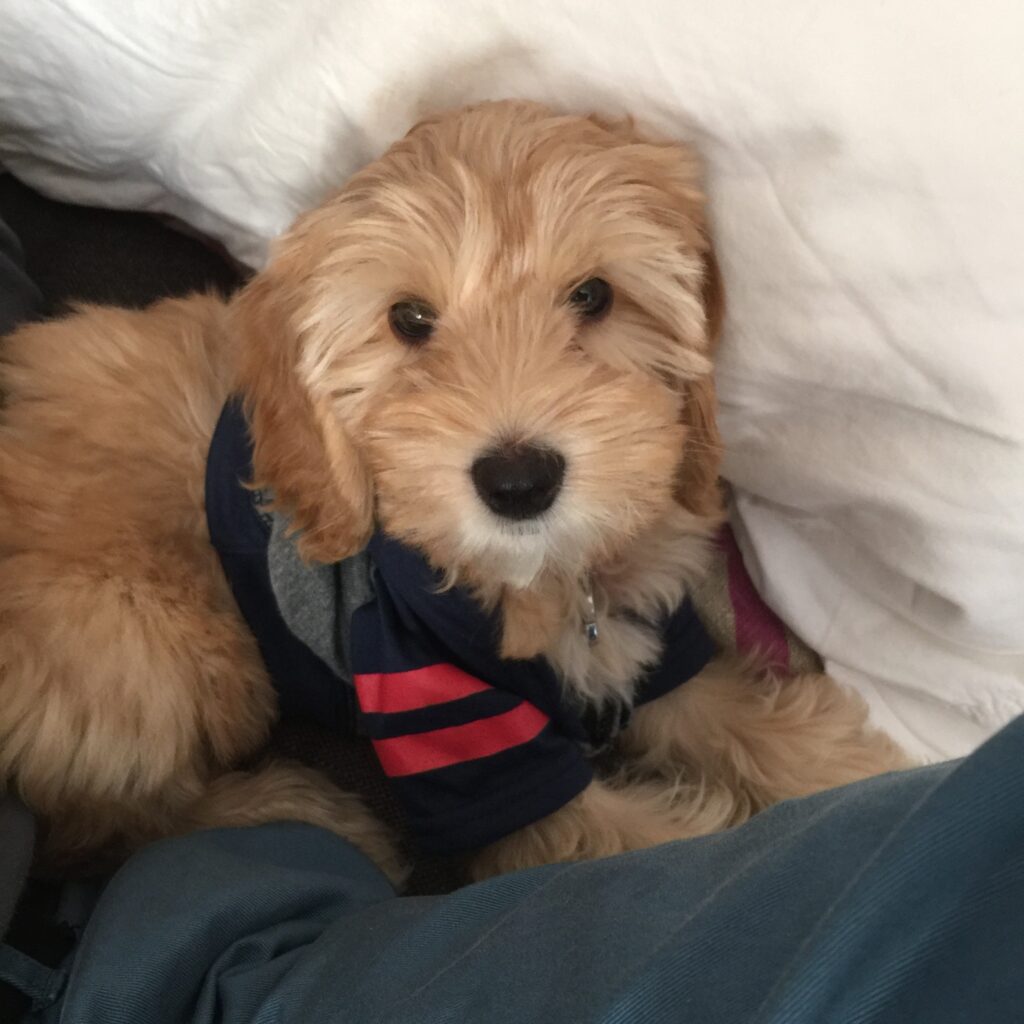 What else am I in love with this week?
The new Muppets show: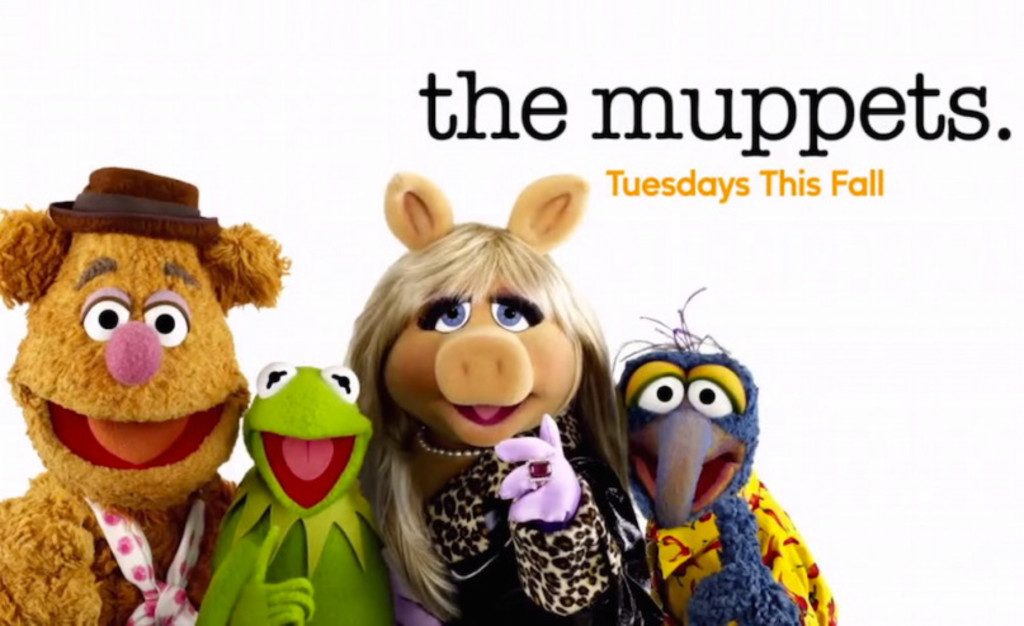 I've been a huge, huge fan of the Muppets for my entire life (Muppets in Manhattan has to be my all-time favorite movie), so I was pretty excited that the crew was coming to primetime. And guess what? The show is even better than I ever could have imagined. All of your favorite characters (Rizzo for life) with a little bit more adult humor than usual. But in a subtle enough way that kids could totally still watch. This show has been making my Tuesday nights and I hope it never goes away. Talk about comfort-watching television.
My birthday dinner at The Bancroft: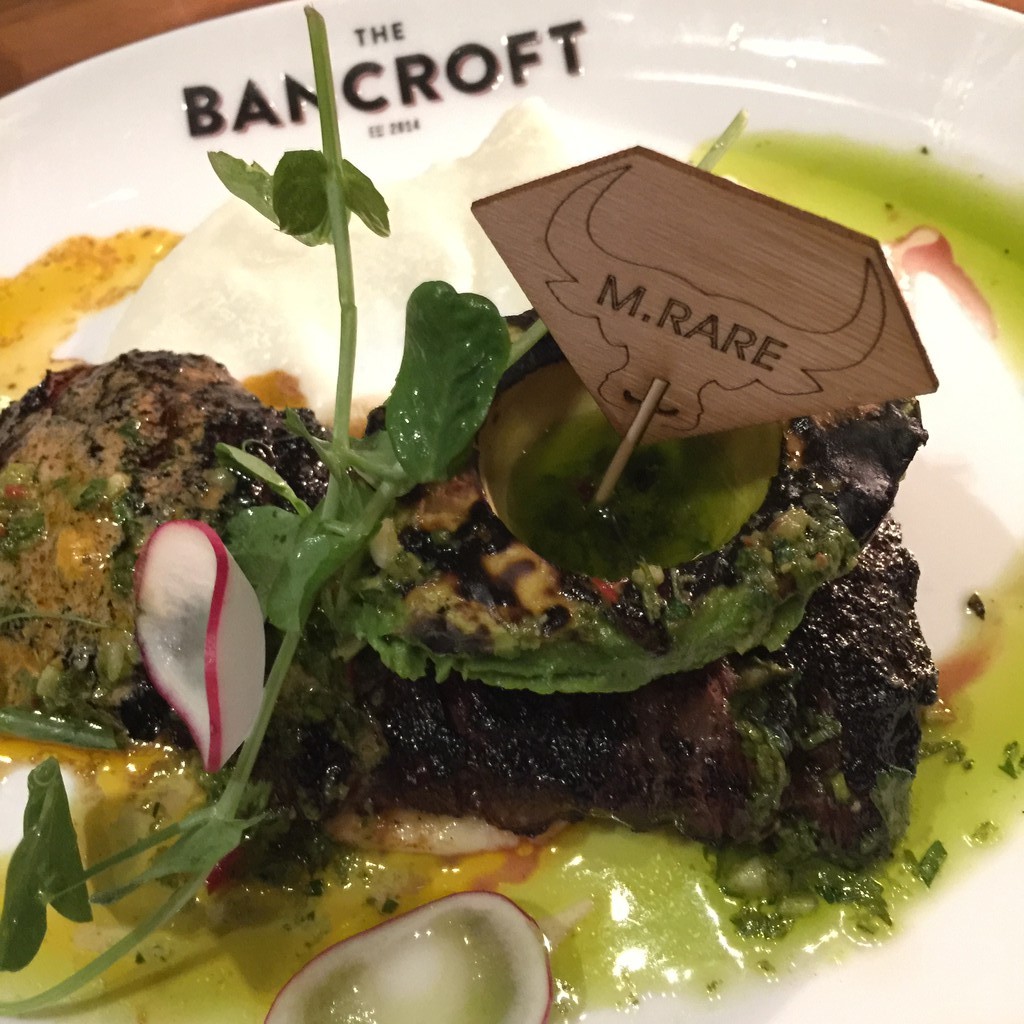 Sometimes it's sad not living in the city anymore and having access to thousands of awesome restaurants outside your front door. But we're lucky that one of the suburb towns close to us is becoming quite the dining hub. The Bancroft opened a year or so ago in Burlington, MA, and I've been wanting to try it. We decided to try it on my birthday instead of city-dining. And omg, it was delicious. That is a charred avocado on my skirt steak. I also had a cocktail called "What Would Bill Murray Do" involving carrots, suze, and geranium gin and I am dying to recreate it ASAP.
This sunset outside my house the other day: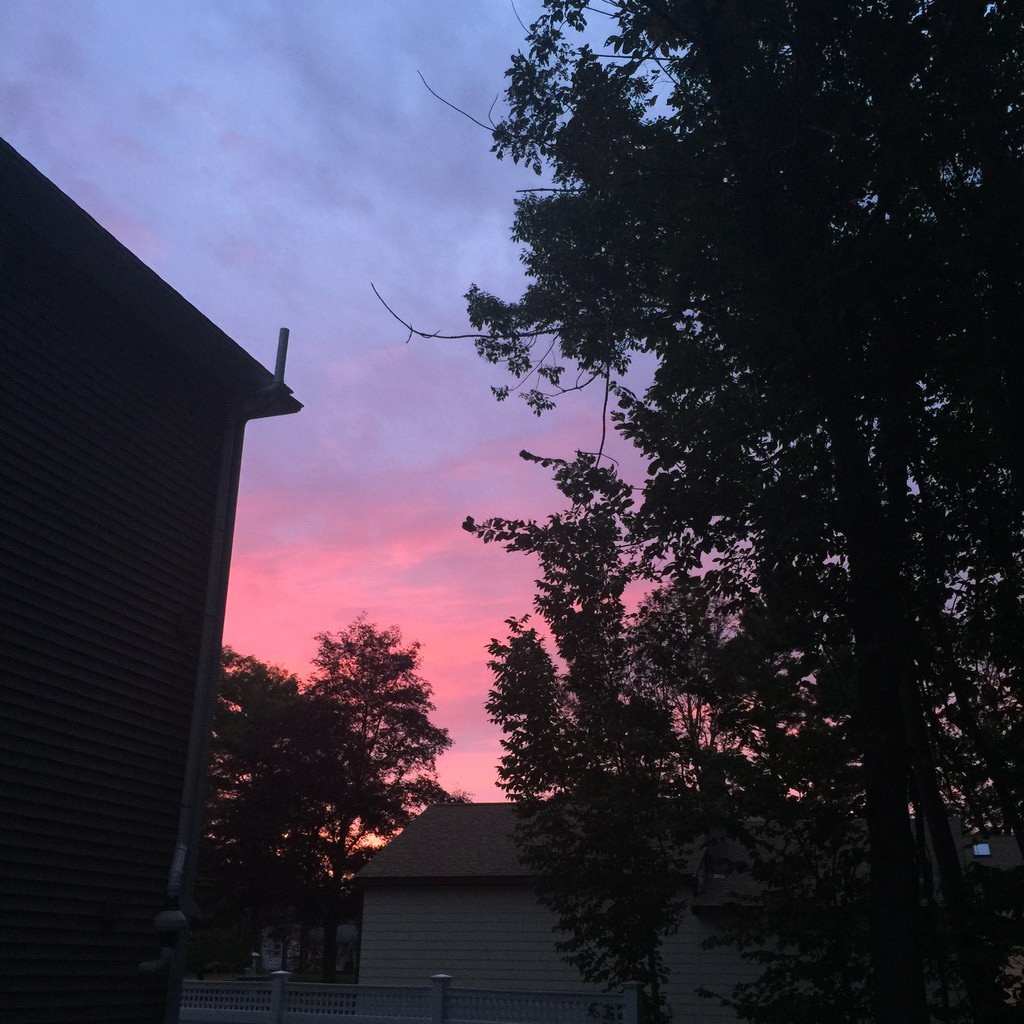 It's been a little too cool outside for my liking (especially when you have to take a puppy out at all hours), but this sunset made me so happy!
My favorite links of the week:
This read on Judith Jones: You probably know her as Julia Child's cookbook editor. This Eater piece on Judith in her own words reveals a lot about her that I never knew.
New Caffeine-Filled Peanut Butter Will Wake You Up as Much as Your Espresso: Just two tablespoons of this new peanut butter has as much caffeine as two cups of coffee. Would you try it?
Michelin Announces its New York Stars: Good read half for planning and half for fantasizing that I can visit all of these. But really, Chris and I are trying to plan a trip to NYC for the coming months and would love to do one super nice dinner. Dining at Daniel Boulud's Daniel has been a longtime dream, but I've also been dying to visit Eric Ripert's Le Bernardin.
Speaking of, if you've never seen it, you really need to watch this awesome video of second graders taking part in Daniel's 7-course tasting menu.
London to Host First Food Tech Week: Can we please go?
What Types of Alcohol Should Every Home Bar Have?: My home bar is well on its way to being complete (plus another million bottles of random liquors).
Places Where Hemingway Lived or Traveled: Who wants to go on a Hemingway-style reading, eating, and cat-watching tour with me?
Baseball Selfie Girls: I have such mixed feelings about this video of a bunch of girls taking nonstop selfies of themselves at an Arizona Diamondbacks game. One the one hand, ugh, girls, stop. On the other, self confidence is an awesome thing. Also, they donated the free tickets given to them to a domestic violence organization.
Power of Sour- How Tart is Reclaiming Turf From Sweet: I've always loved all things tart and sour beers are some of my favorites, so this is good news for me!
My favorite recipes around the blogosphere:
Dark Chocolate Peanut Butter Raspberry Chia Jam Cups from Anett Velsberg: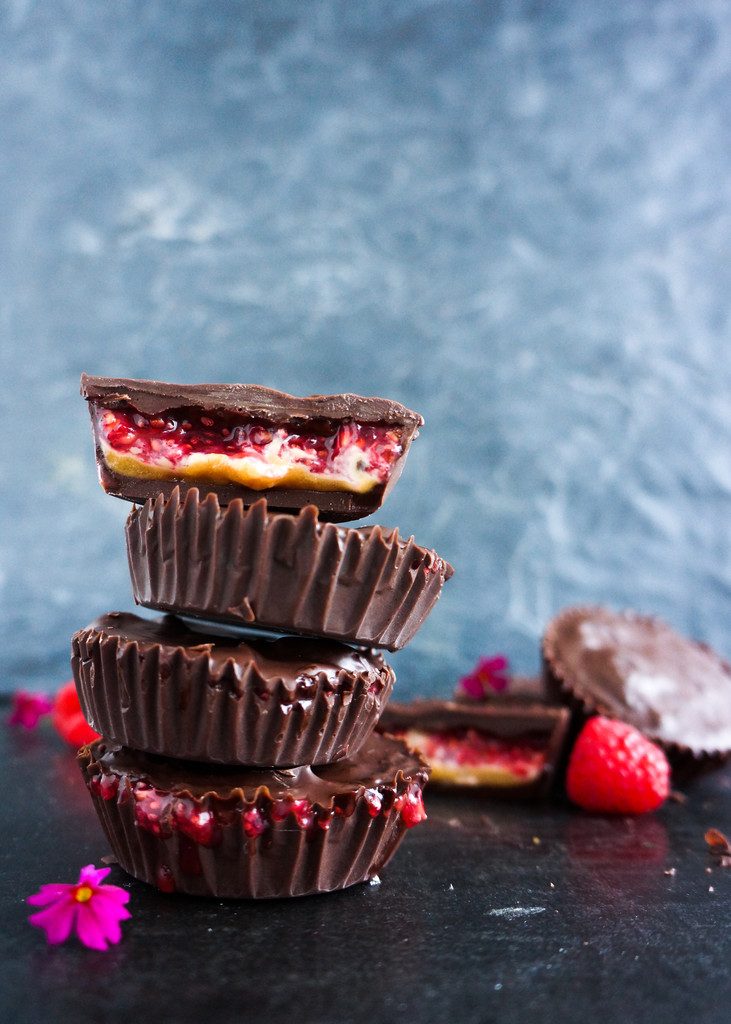 I recently made my first "cups" (cookie dough!), but since I have a forever crush on peanut butter cups and eat chia by the pound-full, I have a feeling I could eat an entire batch of these on my own.
Rainbow Crepes with Key Lime Whipped Cream from Proper: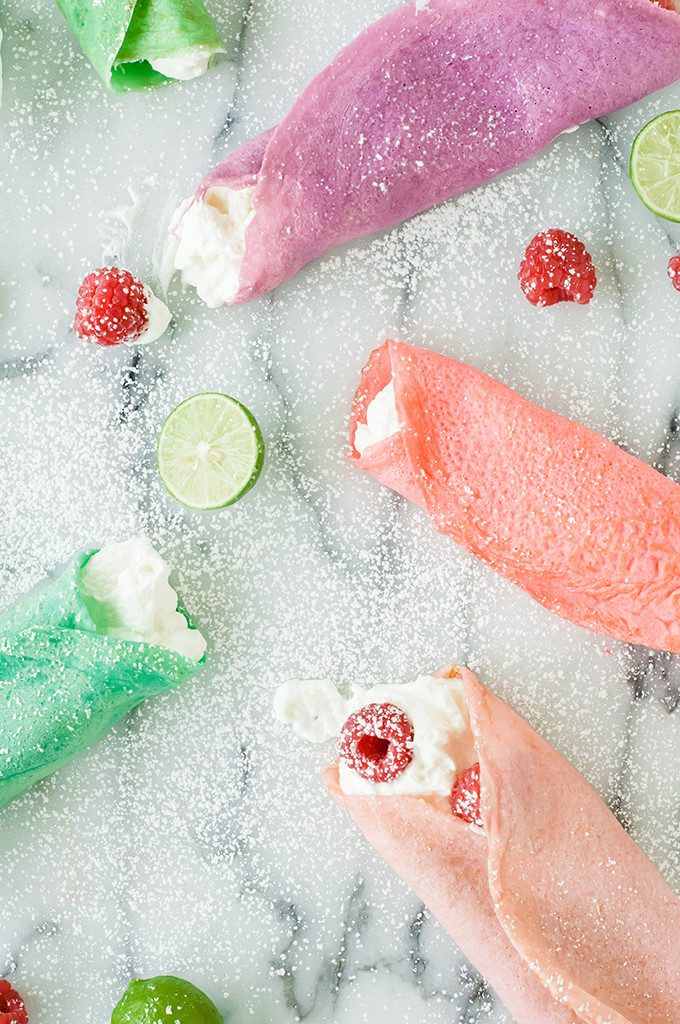 Are these not the prettiest crepes you've ever seen? How have I never thought to do this?? Something tells me I'll be making Christmas crepes veryyy soon.
Veggie Couscous in Coconut Miso Broth from I Will Not Eat Oysters: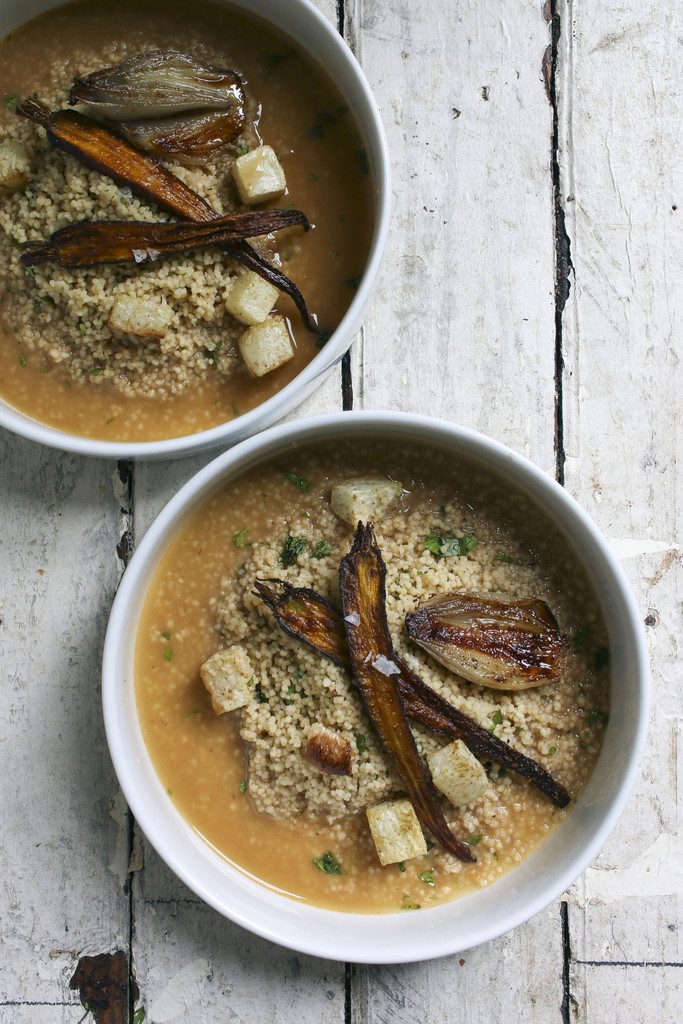 This is my ideal autumn comfort food and I love everything about it. Adding it to my meal plan ASAP.
Cotton Candy Layer Cake from Confessions of a Cookbook Queen: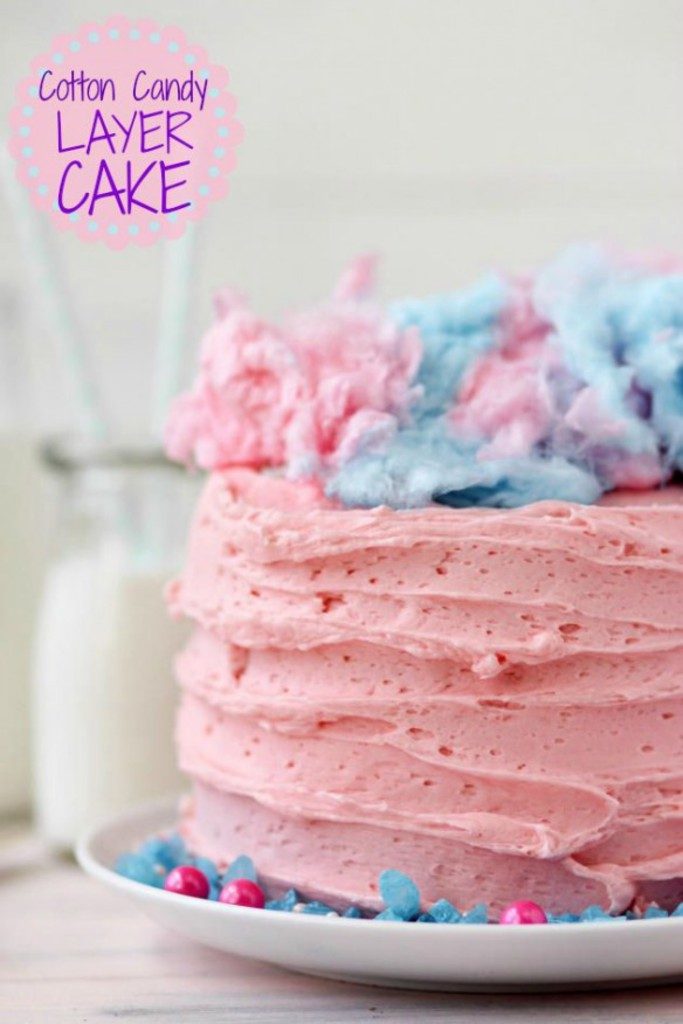 I don't think I've ever seen a more "me" cake than this one. It's the cake of my dreams and so, so beautiful!
How did your week go? Any favorite moments or recipes?