Looking for the perfect holiday gift for all the foodies and food lovers in your life? We are not Martha's 2020 Holiday Gift Guide for Food Lovers is here!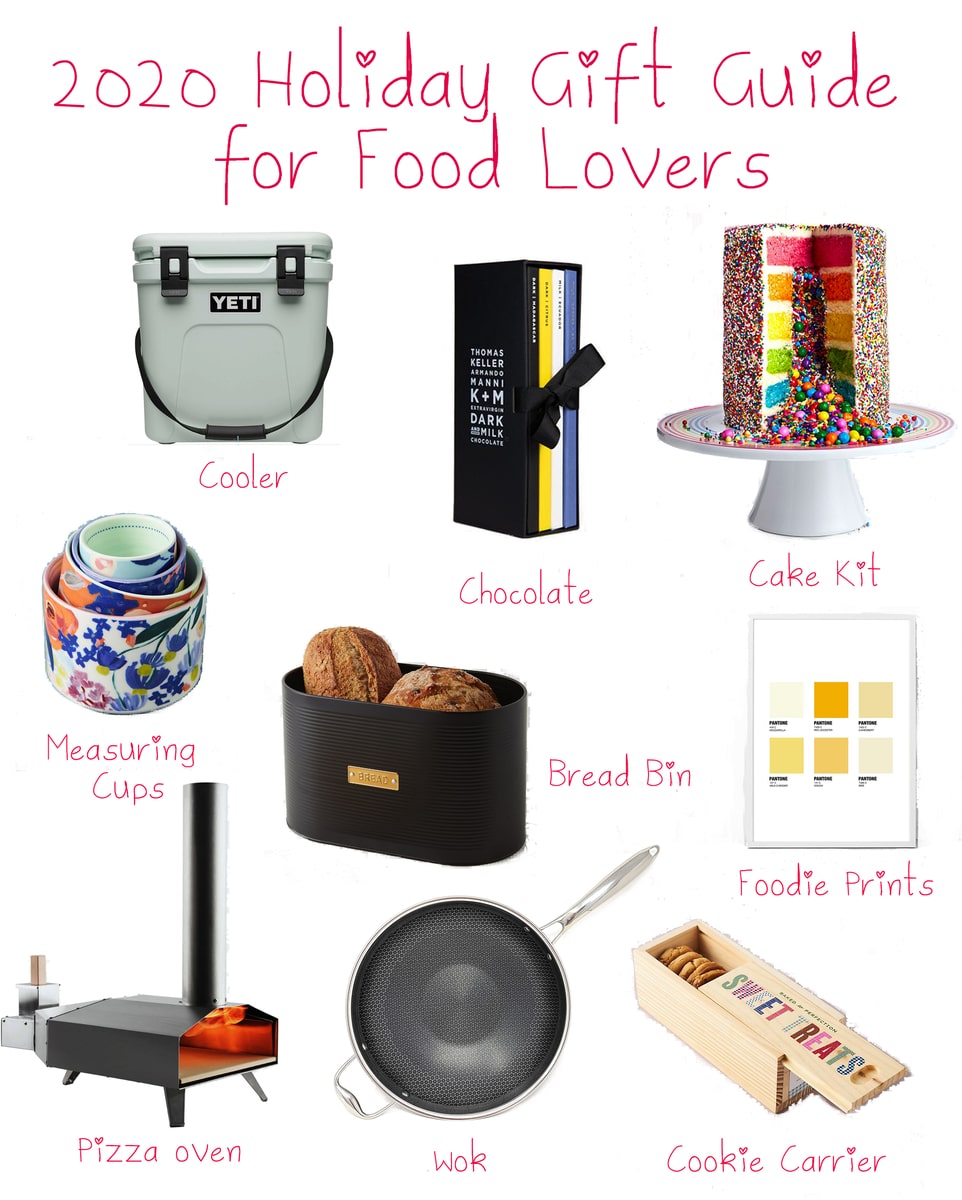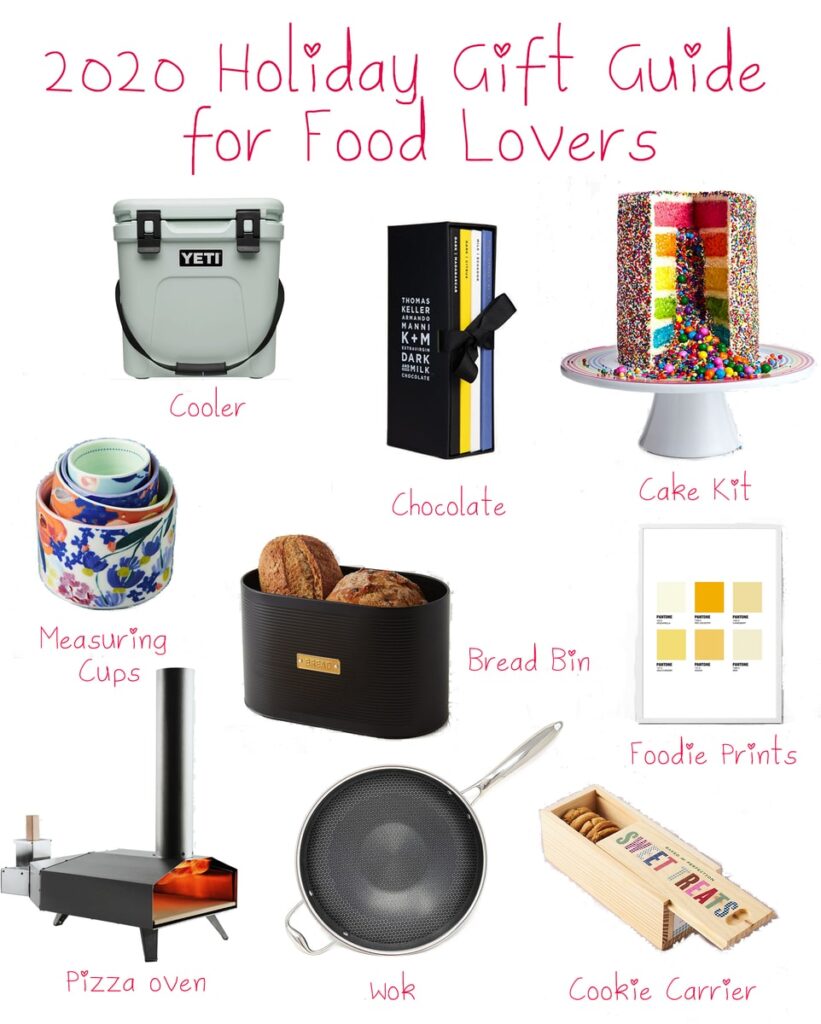 It's that time of year again! It's time for my 2020 holiday gift guide for food lovers... Can you believe this is my 11th annual guide?!
For most of us, the 2020 holidays will look a little bit different than they have in years past. Gift giving is likely changing a bit for many people, too.
Hopefully we can all still find the joy in the holiday season, even if we can't physically be with the ones we love or participate in all the holiday activities we usually do. I generally choose time with loved ones over gifts, but for this year, I'm going to make my gift giving matter as much as possible!
That's why my 2020 holiday gift guide for food lovers is focused mainly on items that will make homes happier, comfier, and more enjoyable to be in. I think it's safe to say most of us are spending more time at home (as we should!) and this year should be all about finding the bright side of that.
I'm including affiliate links to most of the products I'm featuring in my 2020 holiday gift guide (which means I may make a small commission at no extra cost to you should you make a purchase), but if you can find any of these products at from a small local business, please purchase from there instead! This season it's so important for us to be supporting local small businesses whenever possible.
I can't believe this is my 11th year writing gift guides! I try to never duplicate items in my guides, but there's so much I WANT to include over and over again and so many of the products I've recommended in years past are still very relevant today. So, be sure to peruse my past foodie gift guides for more ideas... You can see all the guides here:
2019 Gift Guide for Food Lovers
2018 Gift Guide for Food Lovers
2017 Gift Guide for Food Lovers
2016 Gift Guide for Food Lovers
2015 Gift Guide for Food Lovers
2014 Gift Guide for Food Lovers
2013 Gift Guide for Food Lovers
2012 Gift Guide for Food Lovers
2011 Gift Guide for Food Lovers
2010 Gift Guide for Food Lovers
Without further ado, here are my recommendations for the best gifts for food lovers! Please comment on this post if you have any additions you think I should make to this list!
Pizza Oven:
This is a big one, but one I think will be very popular this year as so many people are spending more time at home and in their yards (we recently added a patio to our backyard!). And what could make your yard a happier place than a wood-fired pizza oven? I've been hearing a ton of praise for the Ooni Pizza Oven. It comes in a variety of models and price points, making it an awesome gift for loved ones (plus, maybe they'll invite you over for a pizza night when things are safe!) .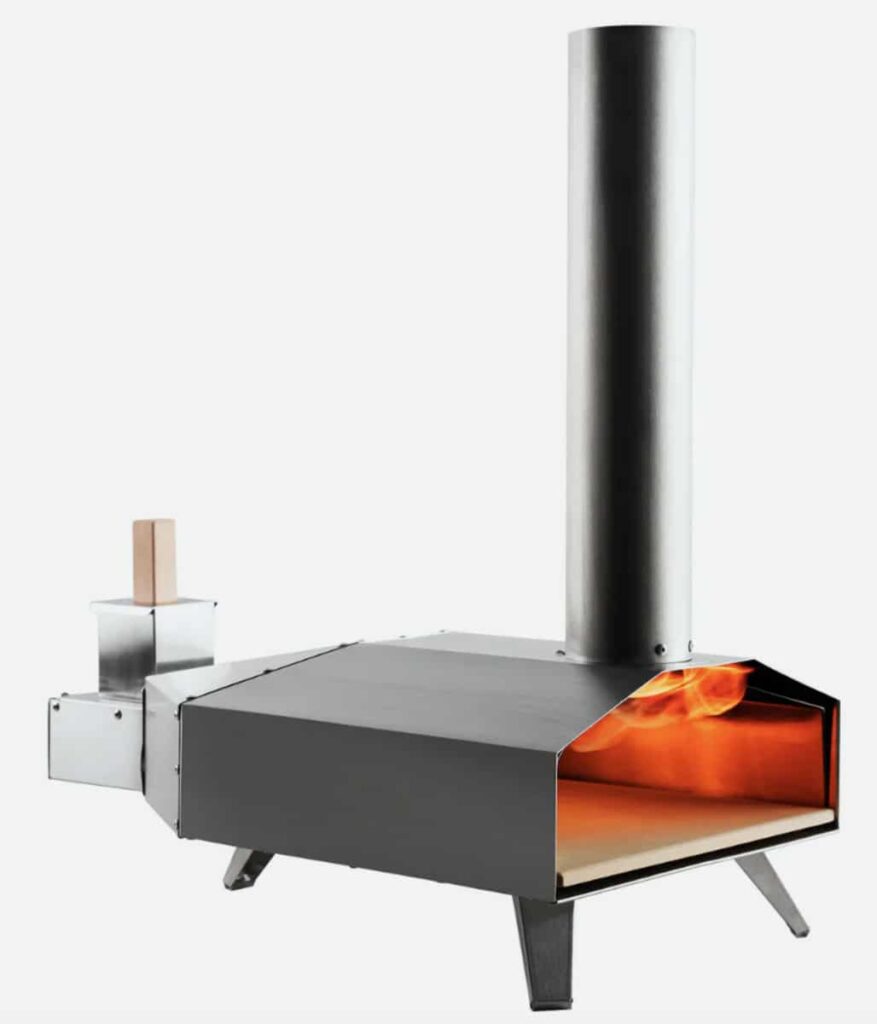 HexClad Wok:
Have your loved ones been cooking at home more often? One tool I've noticed missing from many kitchens is a wok. Cooking dishes like stir-frys, noodle dishes, and more are great in woks as they can be cooked faster and healthier. The HexClad Wok is stainless steel and nonstick and has amazing reviews. Plus, it's pretty. If you want to make it even more giftable, include a cookbook, wooden spatula, chopsticks, and stir-fry ingredients.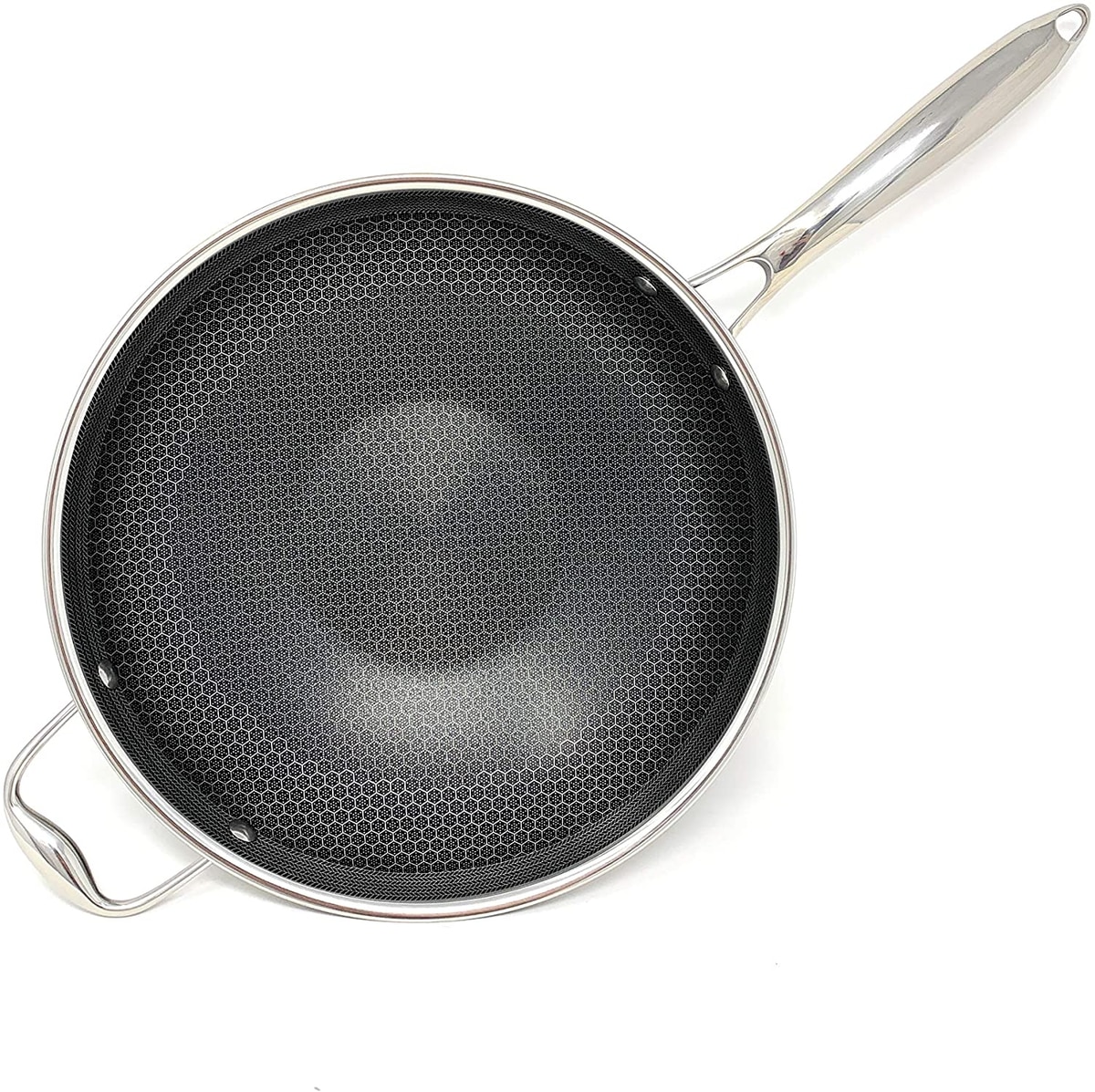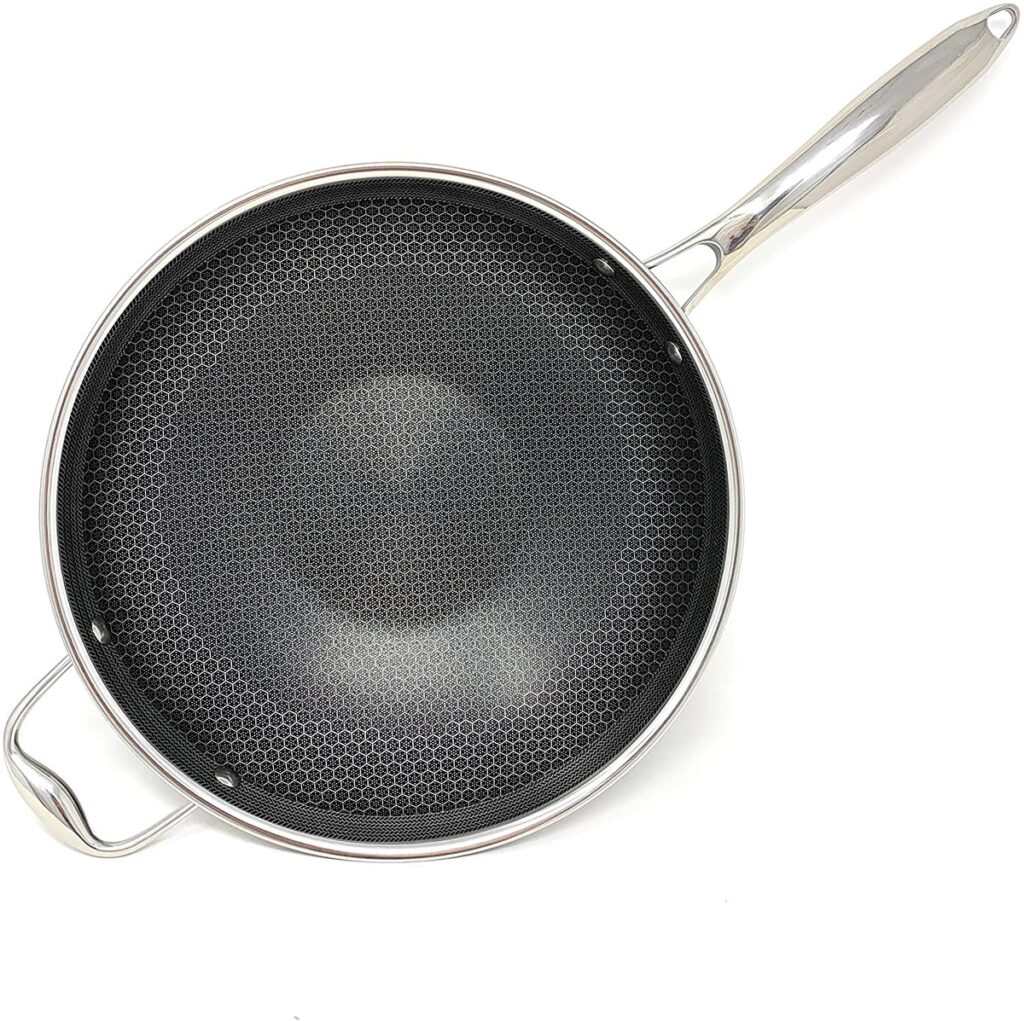 ASPCA Mugs:
The only thing I love more than a cute coffee mug is a cute coffee mug that supports the ASPCA. These dog and cat mugs would make any pet owner happy and with every purchase, West Elm donates $1 to the ASPCA. I hope they come out with more breeds soon (though some can fit various breeds... the cavapoo looks a lot like my labradoodle!).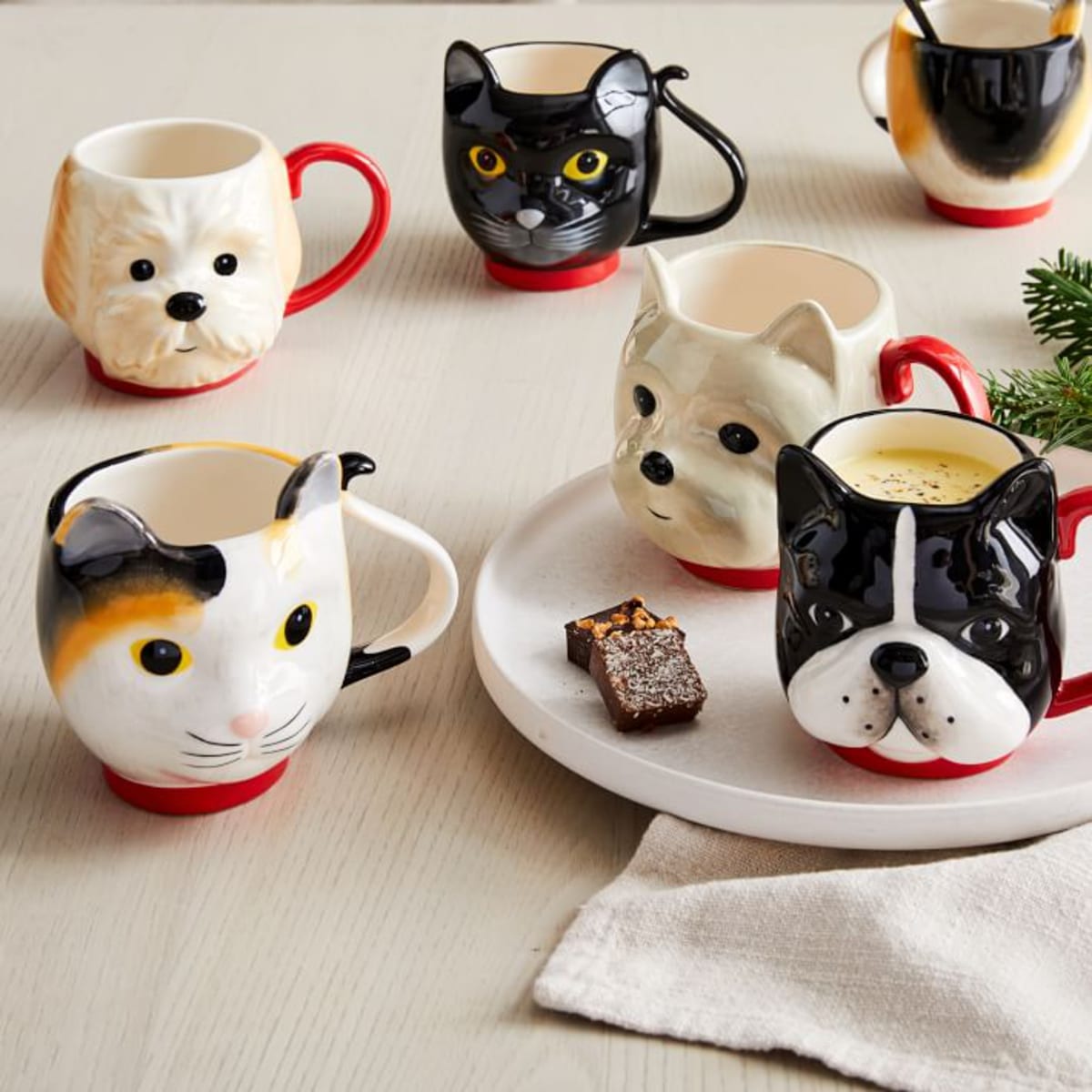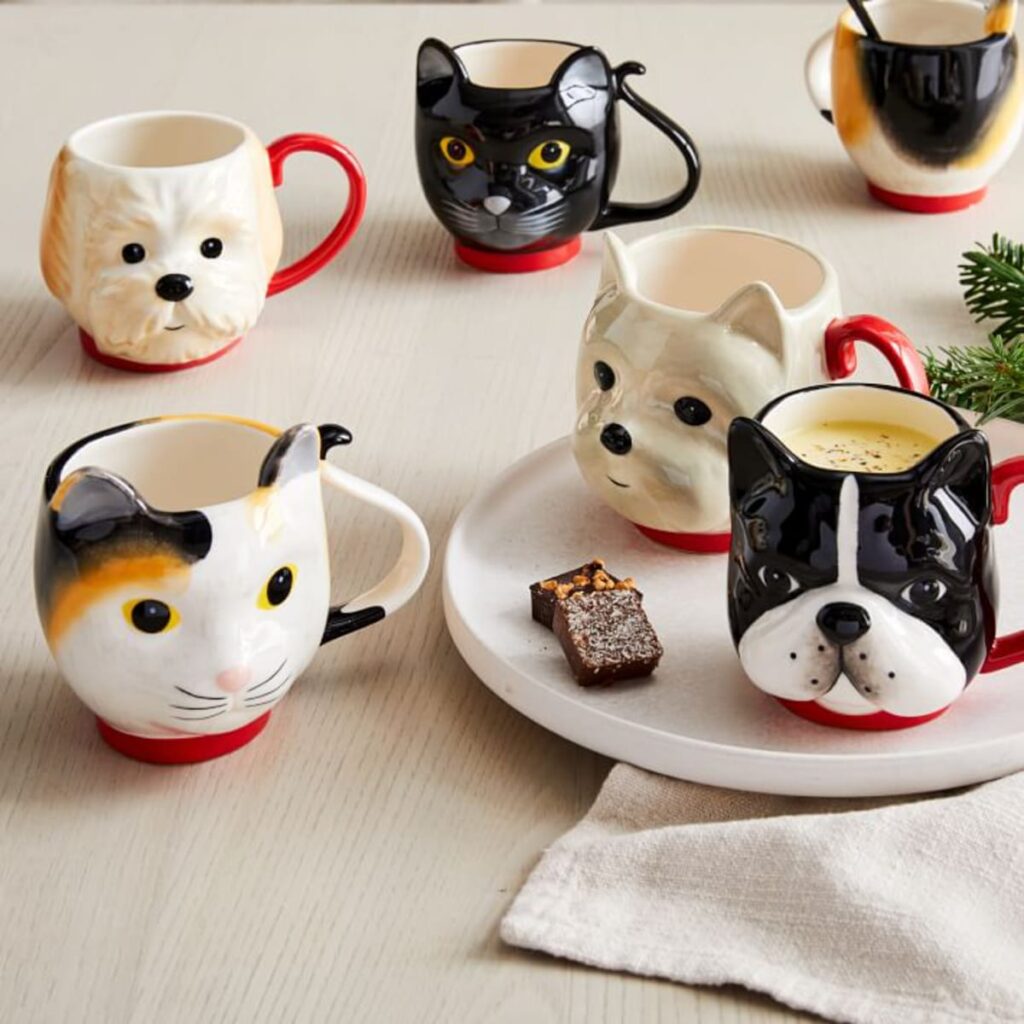 Baby Vegetable Basket:
If you still think Harry and David is just about fruit baskets, you need to take another look at them (though they still have some of the most delicious pears ever!). They have so many good "foodie" gifts these days and this baby vegetable basket is one of the best. Who wouldn't love getting a basket of baby vegetables for the holidays?? This gift would help get rid of some of the winter blues.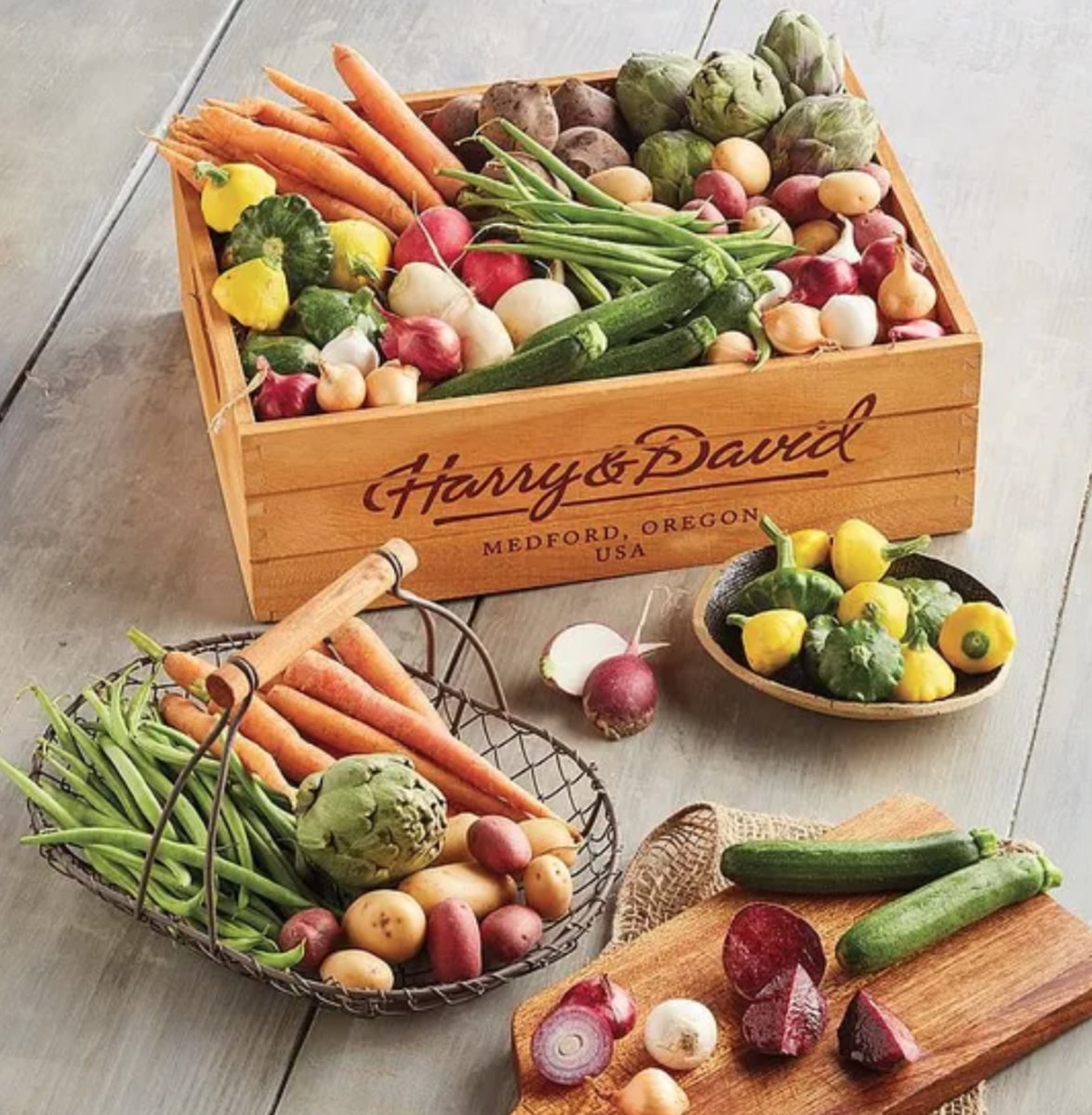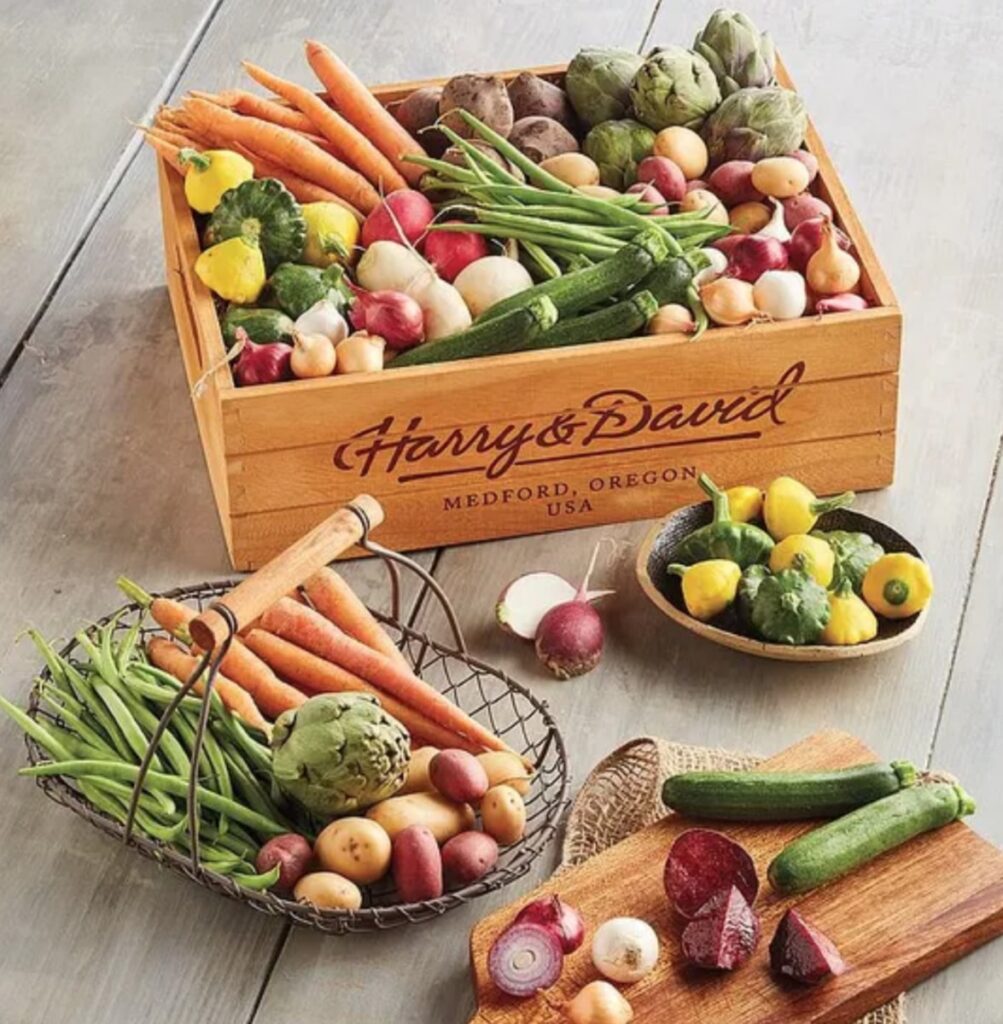 The Avocado Book
A book packed with avocado recipes?? Sounds like the perfect stocking stuffer! The Avocado Book would also make a fabulous coffee table book for any fans of the fruit!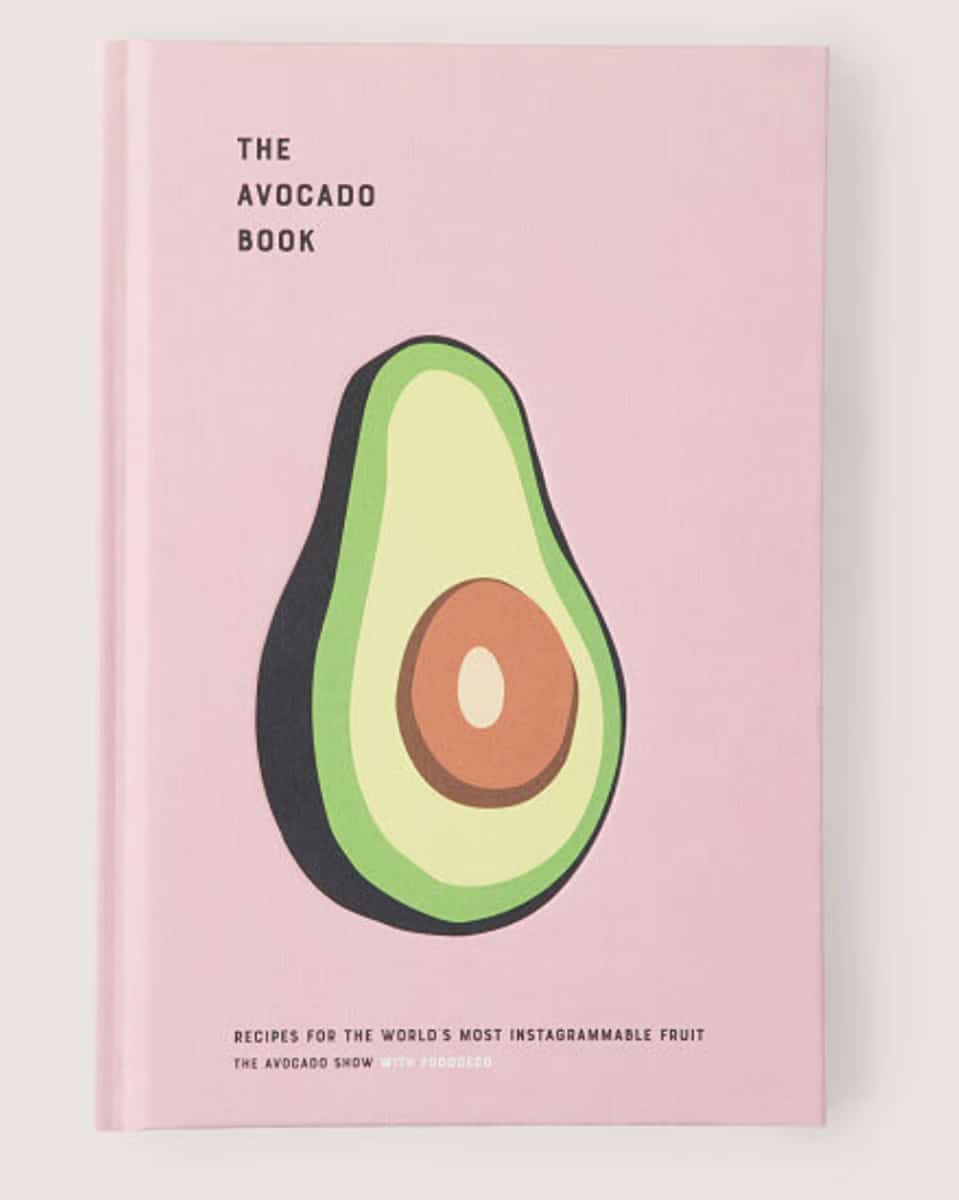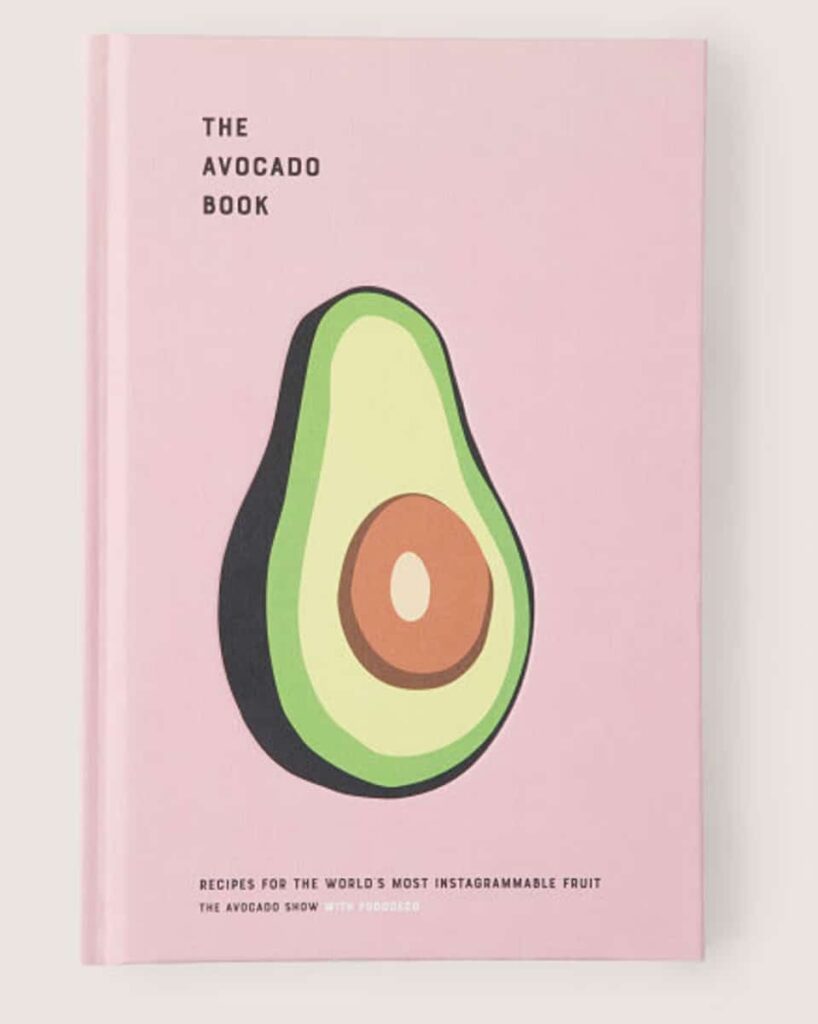 Cheese Knives:
Even though we're doing less entertaining this year, it still seems like we're eating just as much cheese (maybe more??). At least I am! And when you make yourself a fancy cheese platter, you should serve it with some fancy cheese knives, like these ones!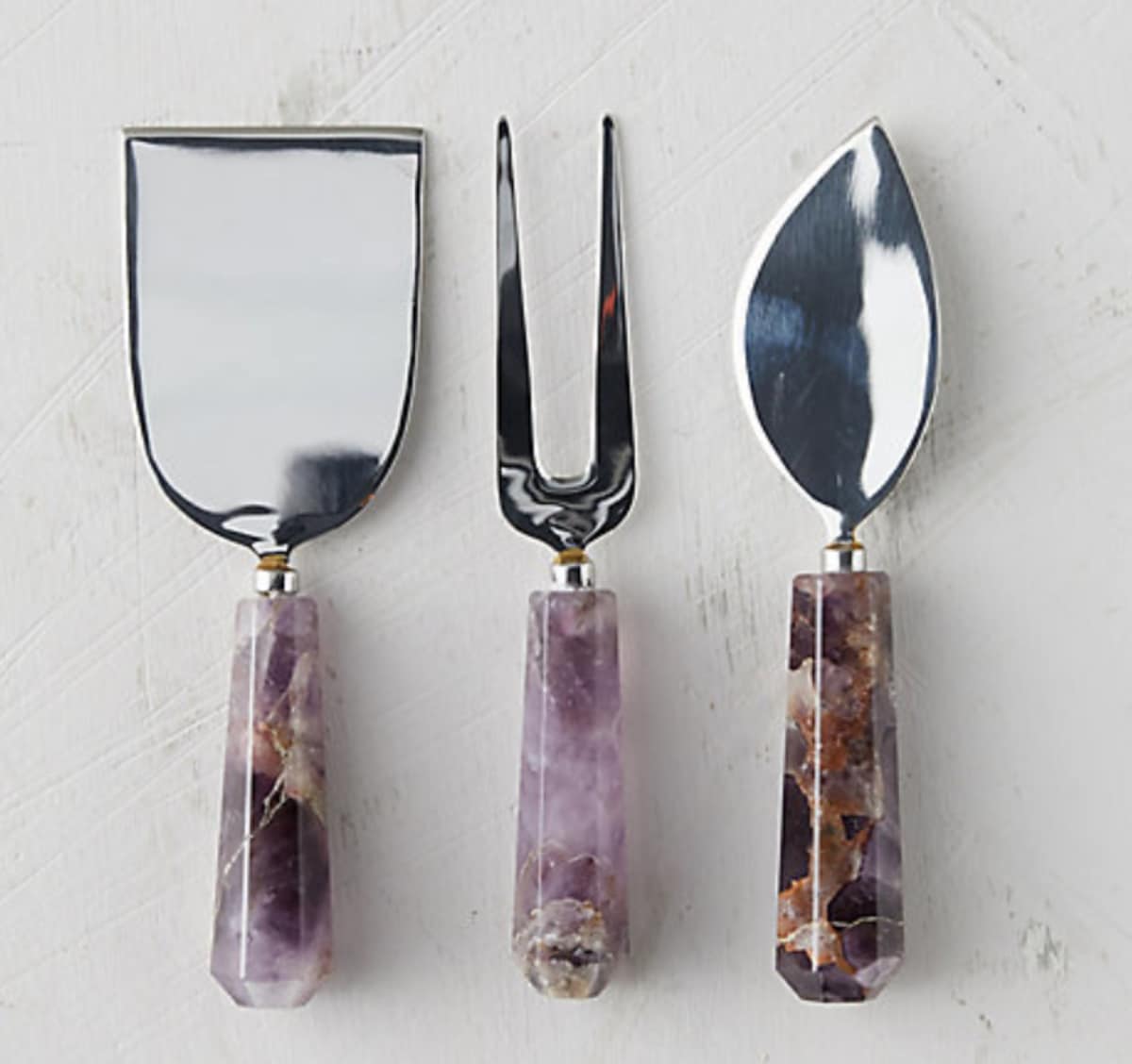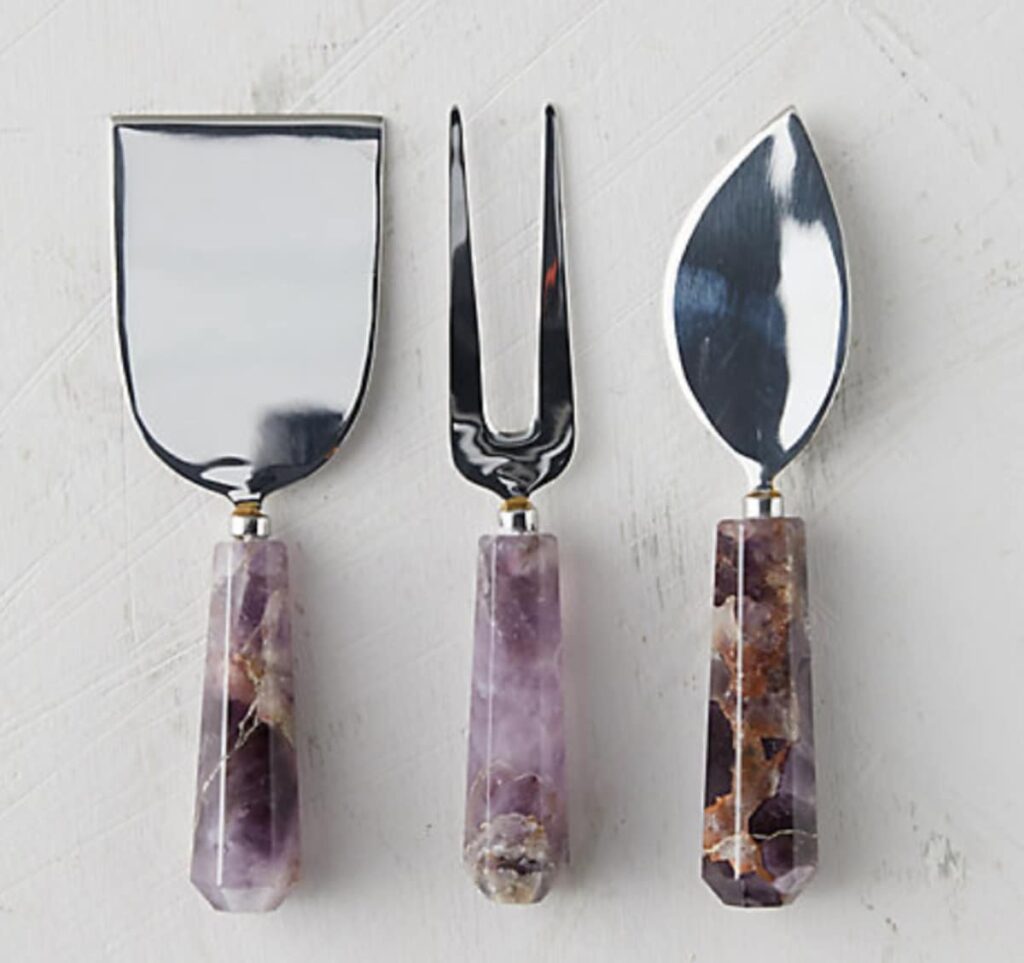 Boards by Mo:
Speaking of cheese... This one is for my local followers as it features Boston company, Boards by Mo. Monisha puts together charcuterie/grazing boards and she also sells ingredients so you can put your own boards together (and she teaches classes, too!). If you can't entertain this year, you may as well treat yourself or send a gift of a cheese board to someone you'd normally be celebrating with. If you don't live in Boston (or within 10 miles), search your area because I bet there are similar local companies near you!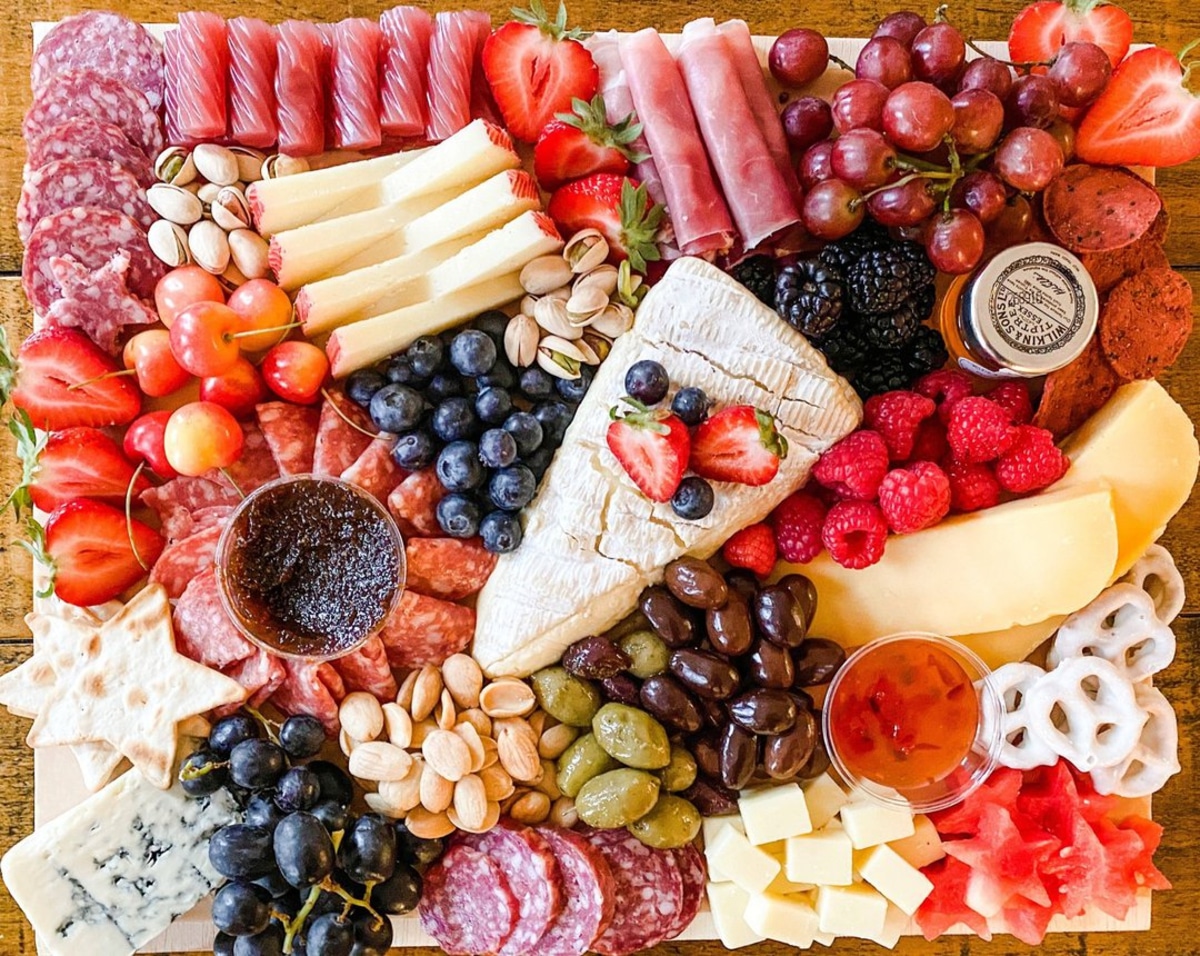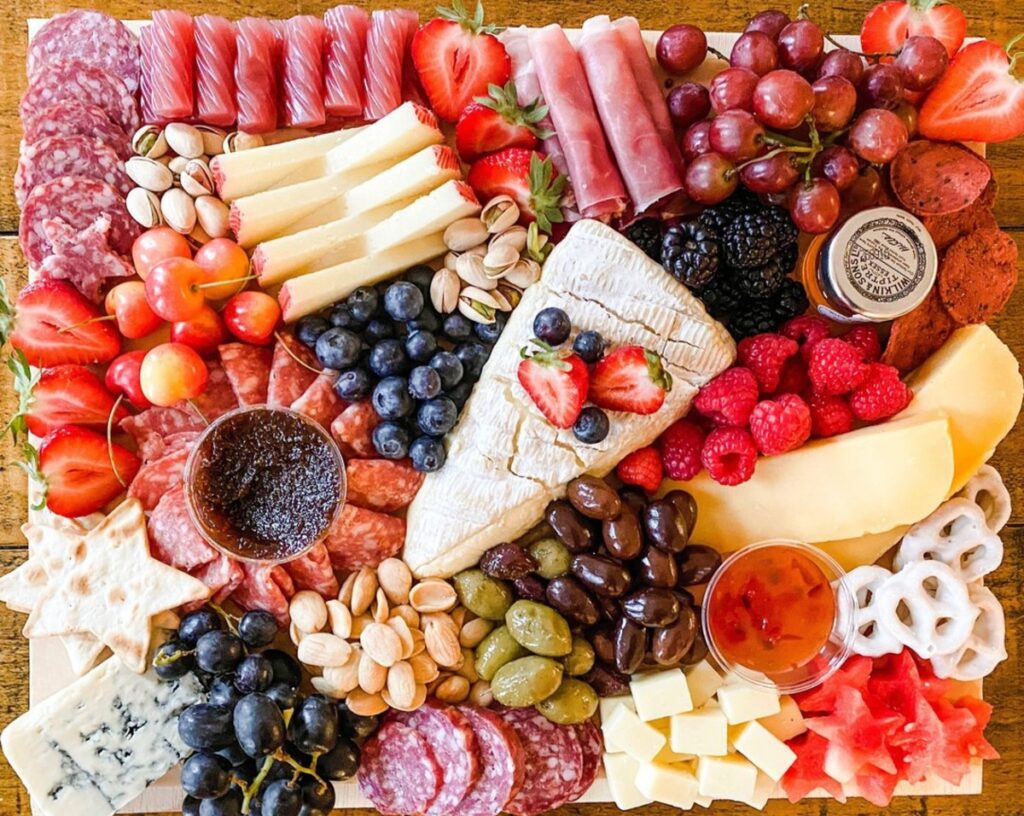 Large Grazing Board:
If you're interested in putting together your own grazing boards, you need the perfect serving platter! This large board is not only perfect for charcuterie, but you can make all kinds of fun grazing boards with everything from burger boards, taco boards, candy boards, breakfast boards, and more! Make it more giftable by including a grazing idea book and some charcuterie ingredients (or gift card to a local cheese shop!)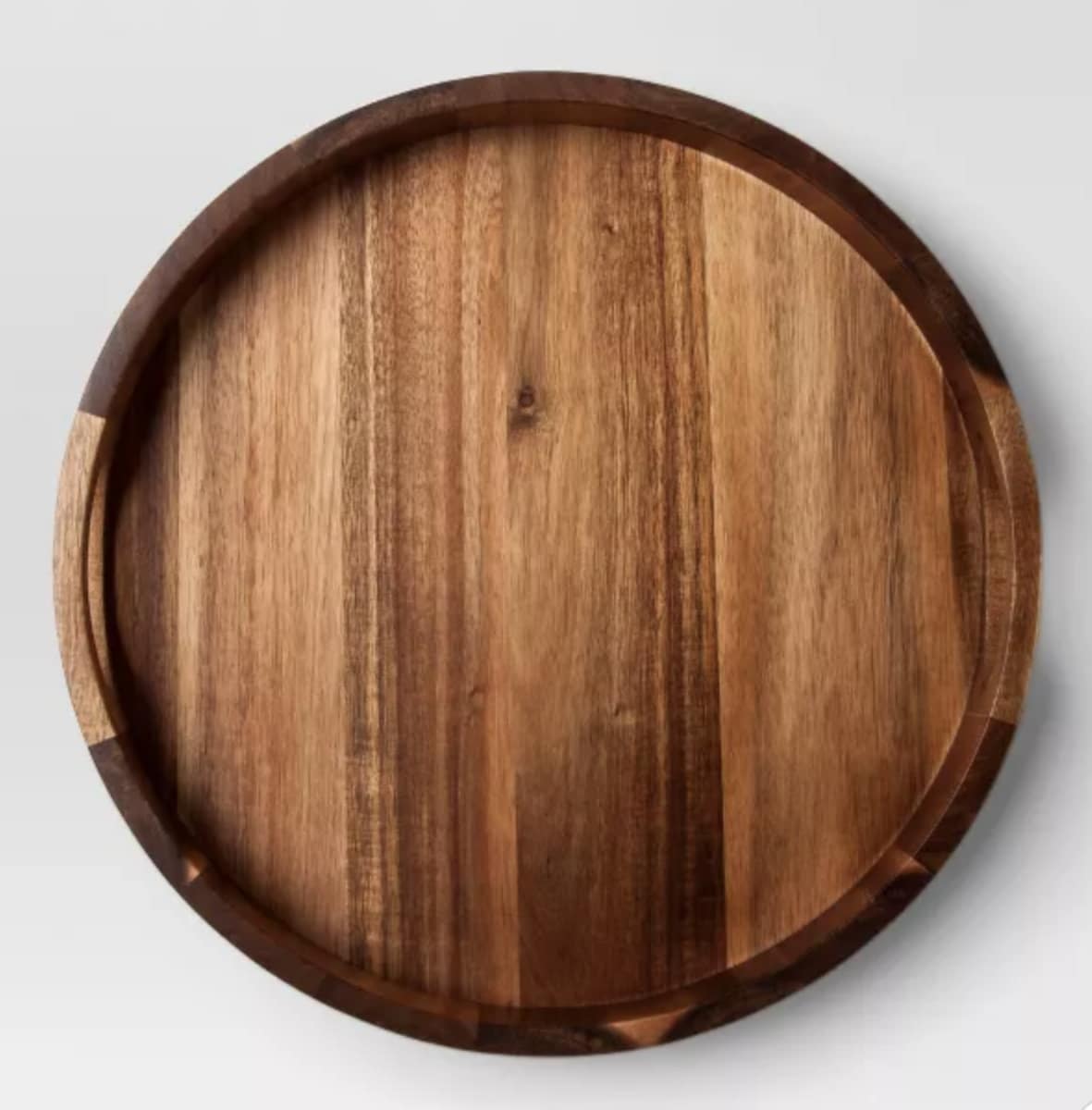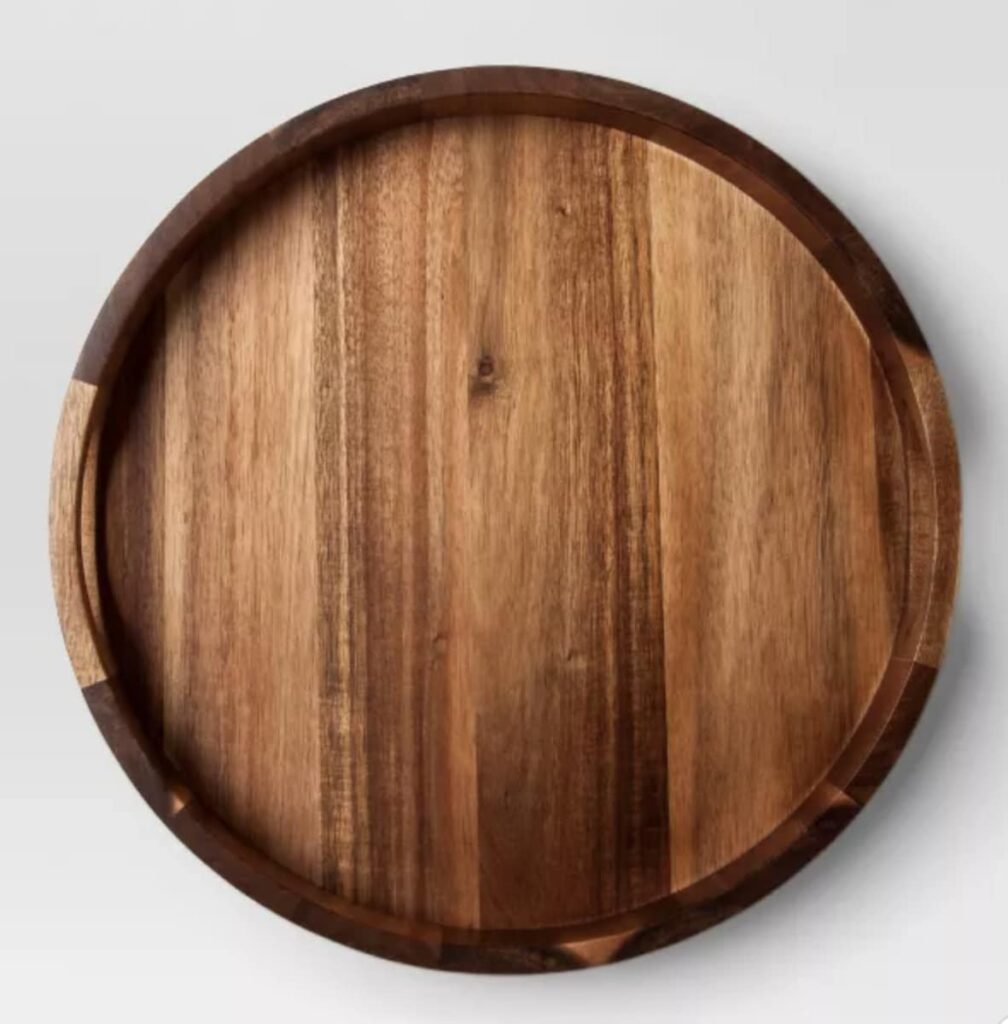 Fancy Pickles:
I can think of a whole lot of people who would be very happy with a jar of pickles in their stocking! The Jalapeño Honey Pickles are perfectly fancy and unique!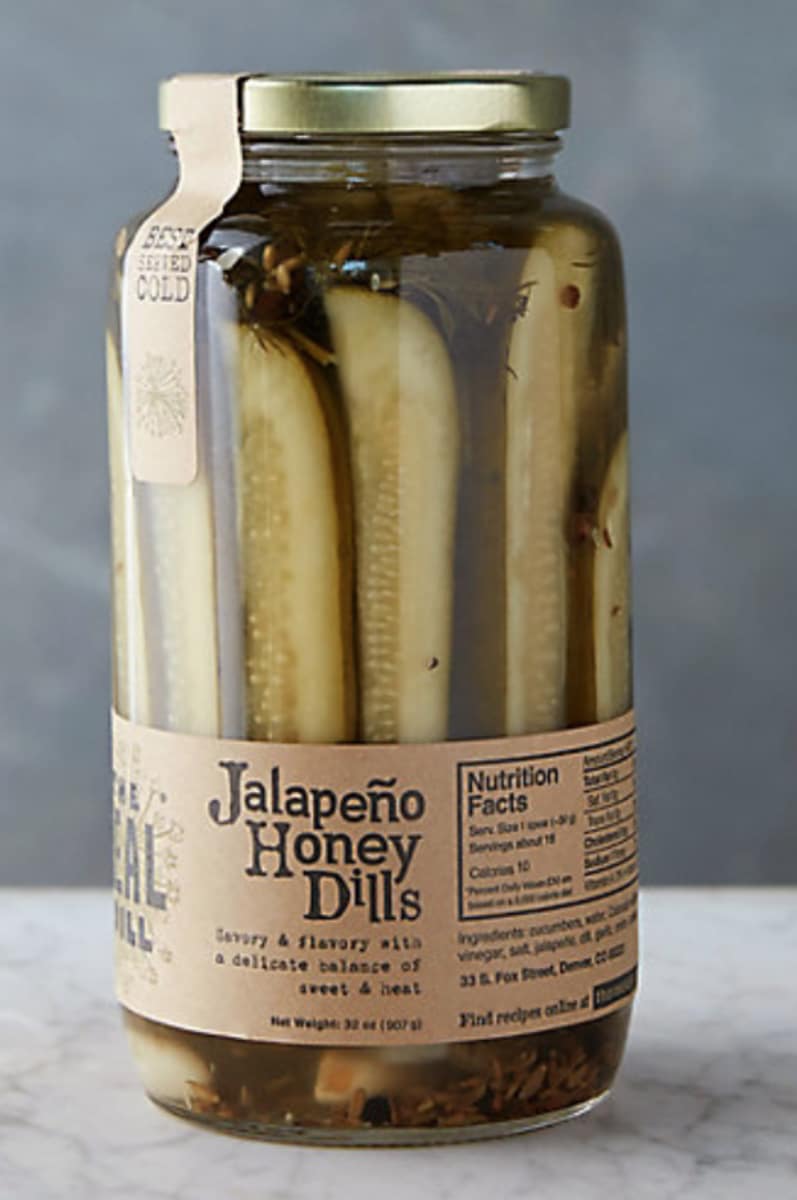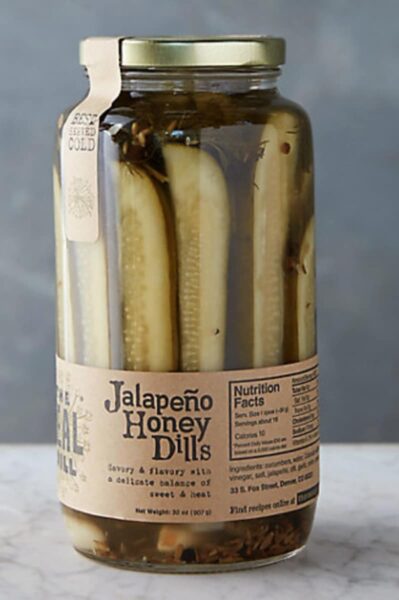 Rainbow Explosion Cake Kit:
This Rainbow Explosion Cake Kit is the perfect gift for a family who's looking for fun things to do together at home. Plus, the completed product is super Instagrammable!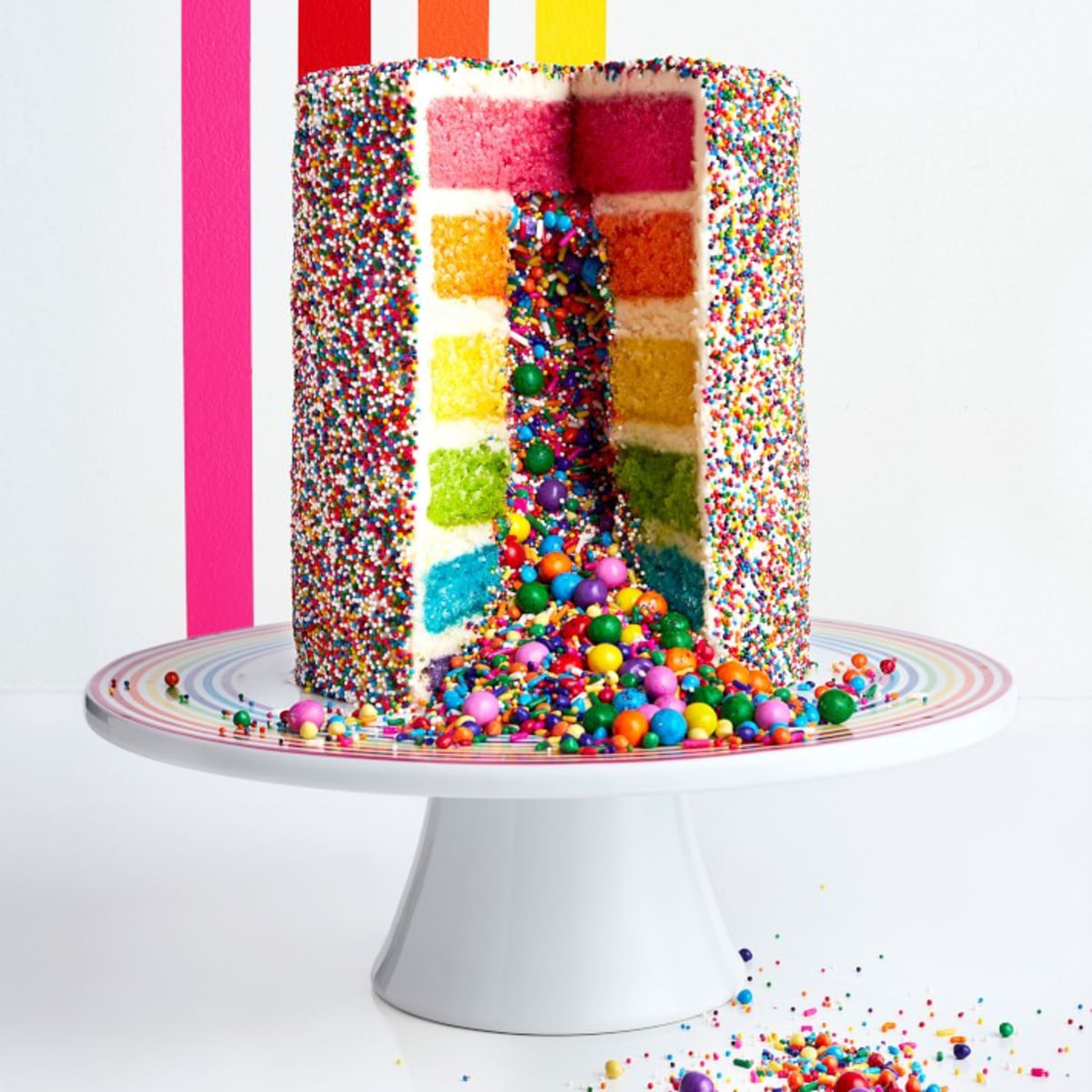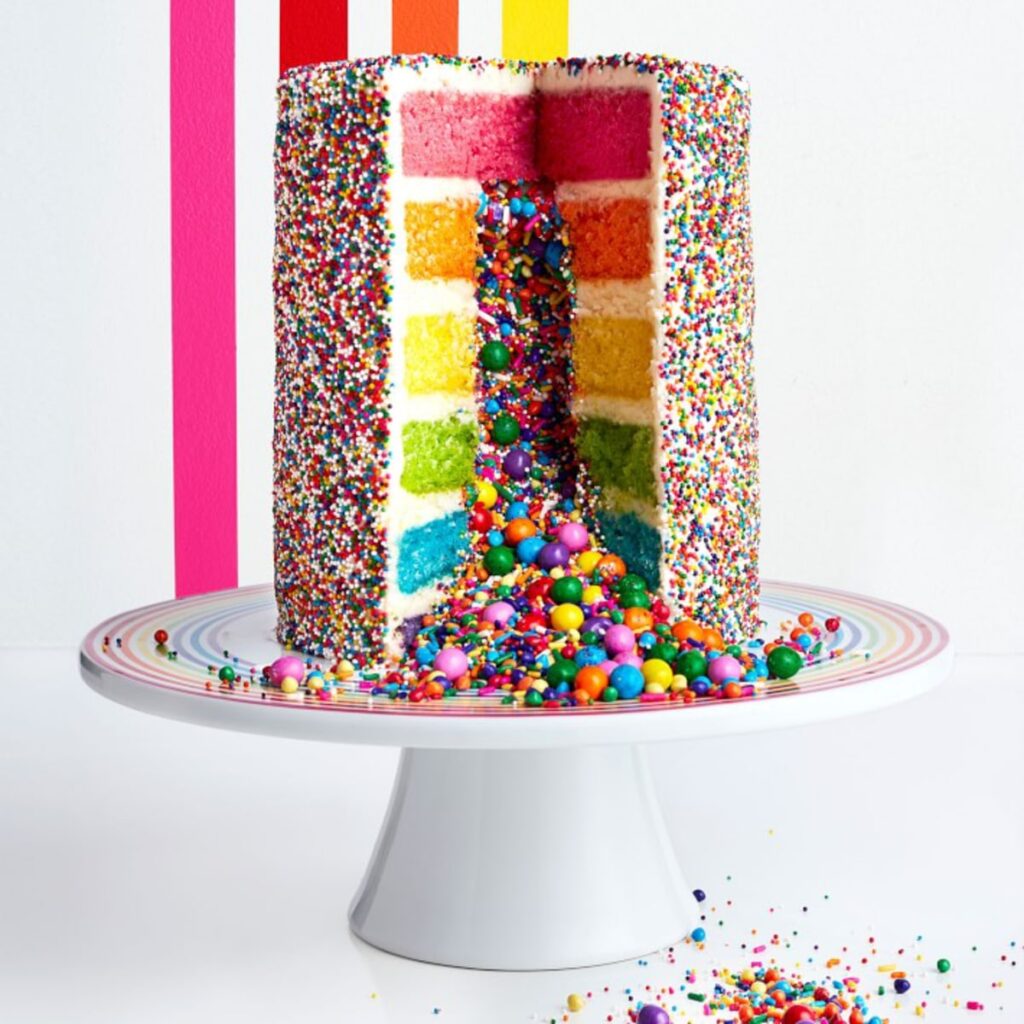 Thomas Keller Chocolate:
For the chocolate lover or simply the mega Thomas Keller fan, his chocolate collaboration with MANNI olive oil is a must-have gift. Yes, it's a bit pricey, but incredibly high-quality and meant to be savored.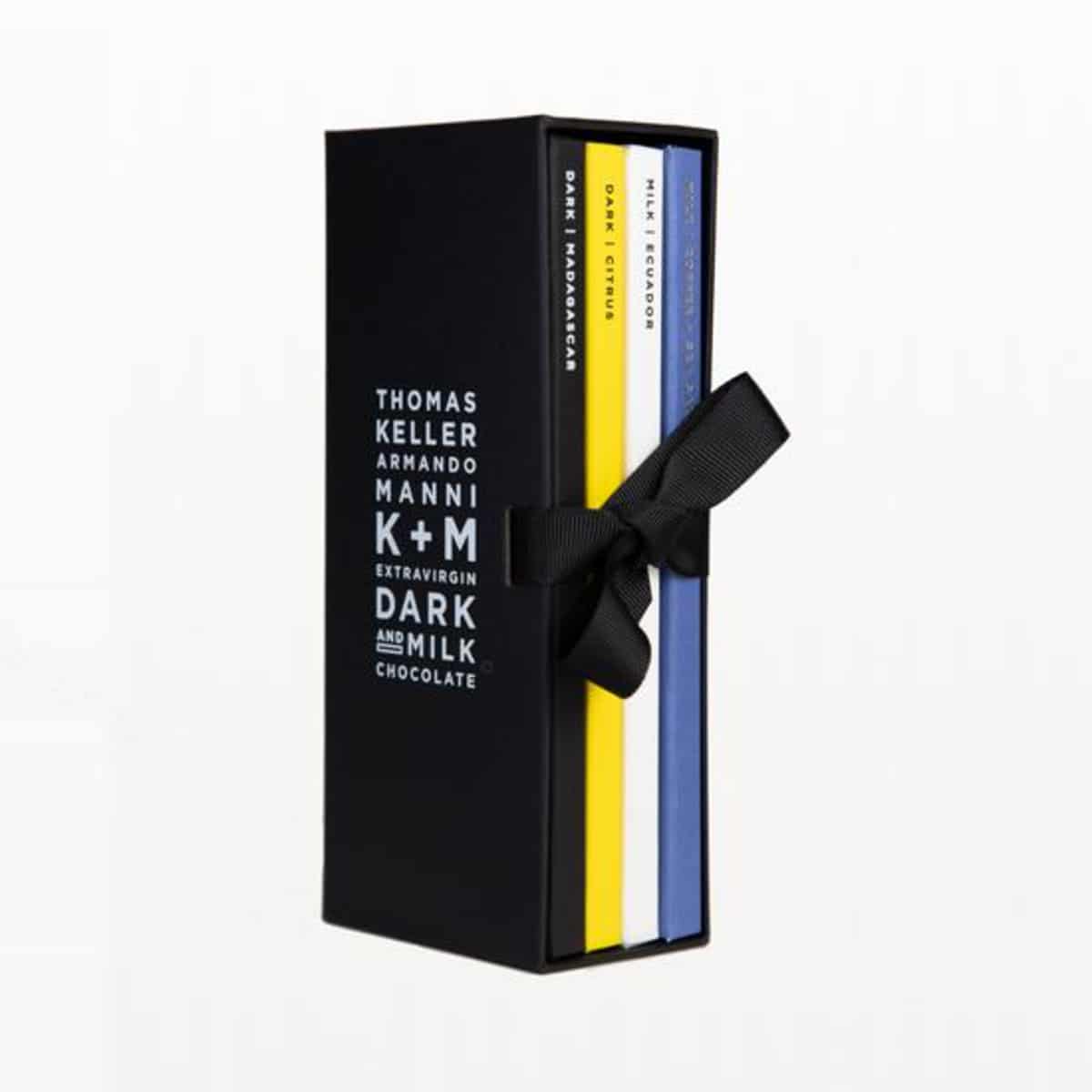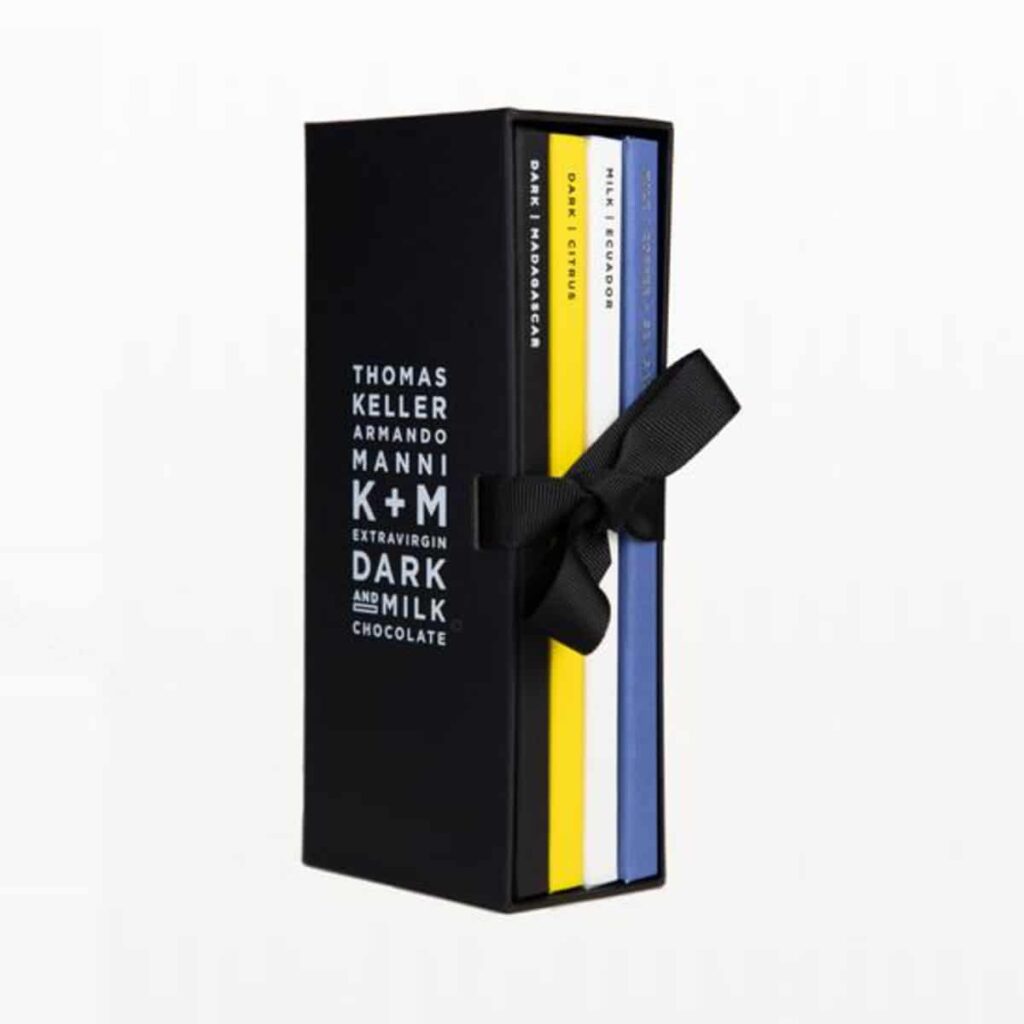 Christmas Tree Platter:
It seems like everyone is getting much more excited about decorating for the holidays this year and having fun adding to their holiday decor collections. This Christmas Tree platter is gorgeous... Plus, you can fill it with homemade cookies before you gift it!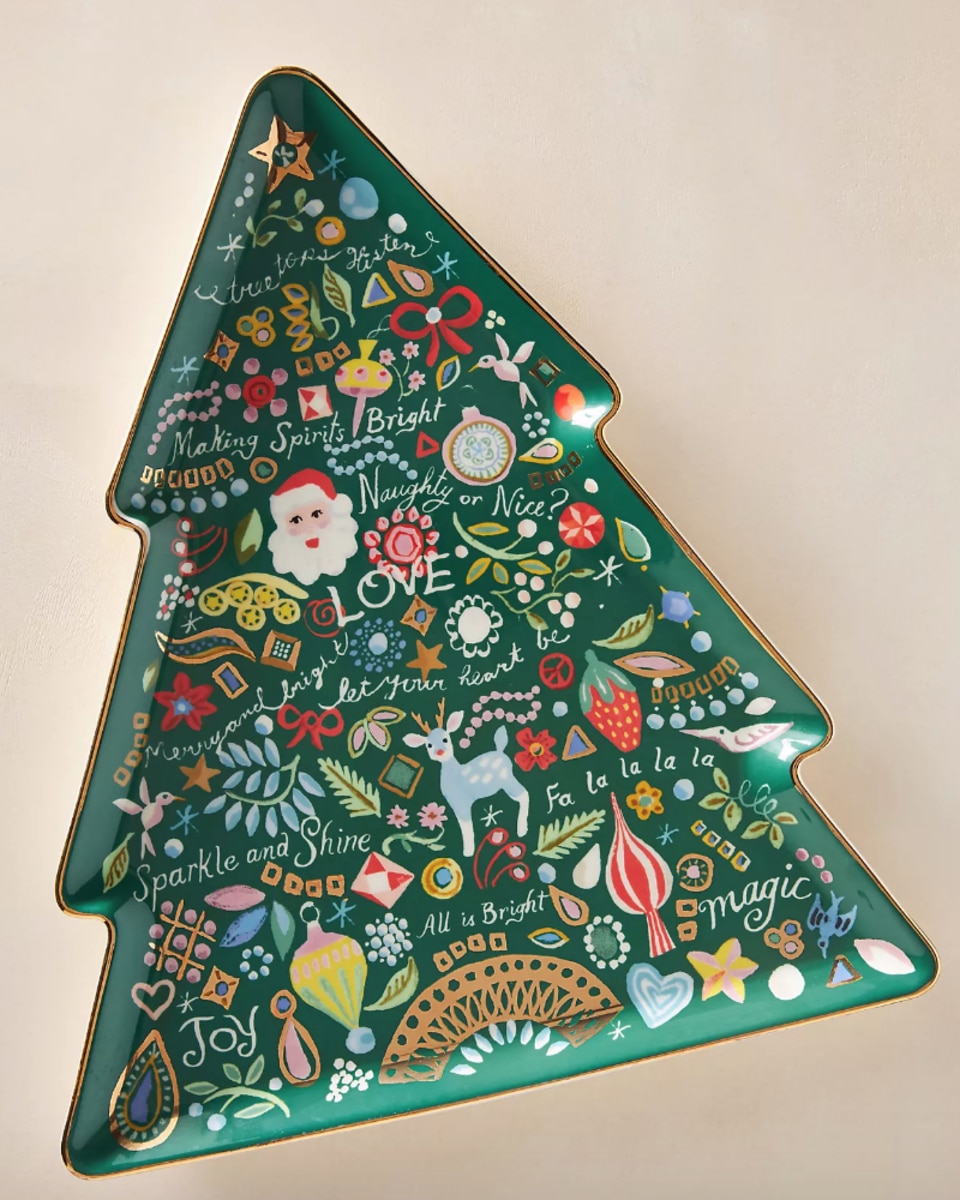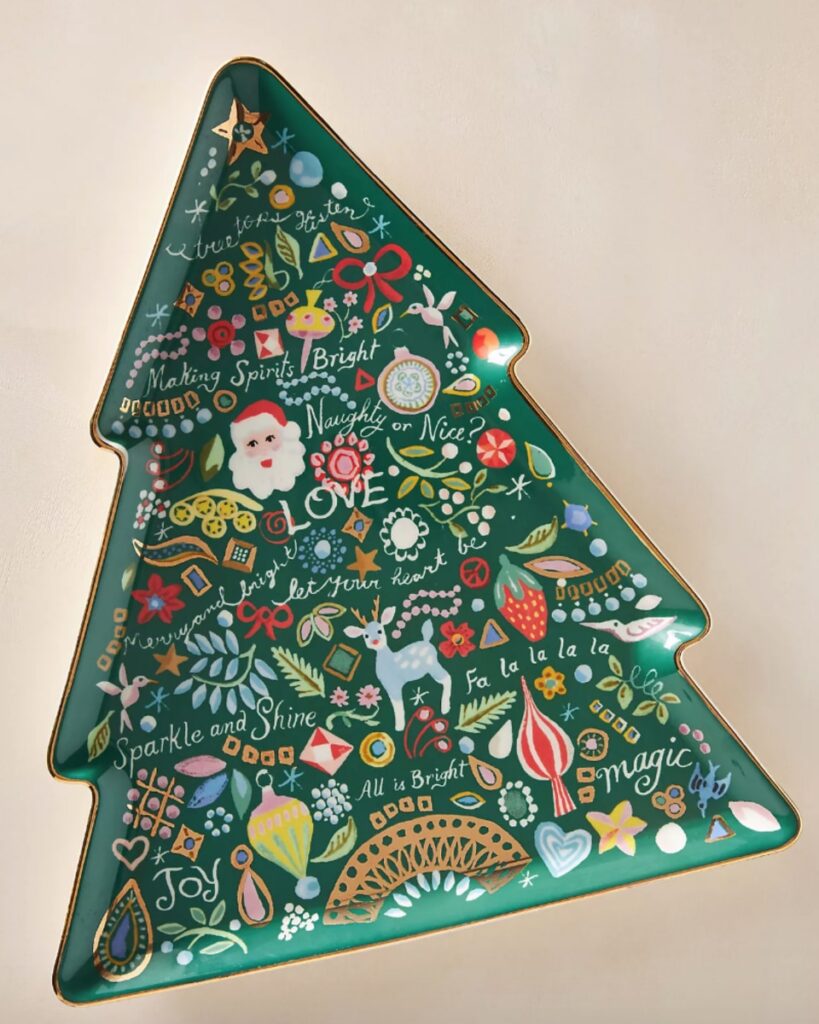 Duxbury Saltworks Salt:
Duxbury Saltworks sent me a few of their salts earlier this year and I quickly fell in love with them. The flakes are fluffy and perfect and I had no idea I could be so in love with salt. Their salts are packaged beautifully (and look at those little spoons!) and their blends are so pretty, making them the perfect gifts. I also tried their bath salts and they're wonderful for a little pampering!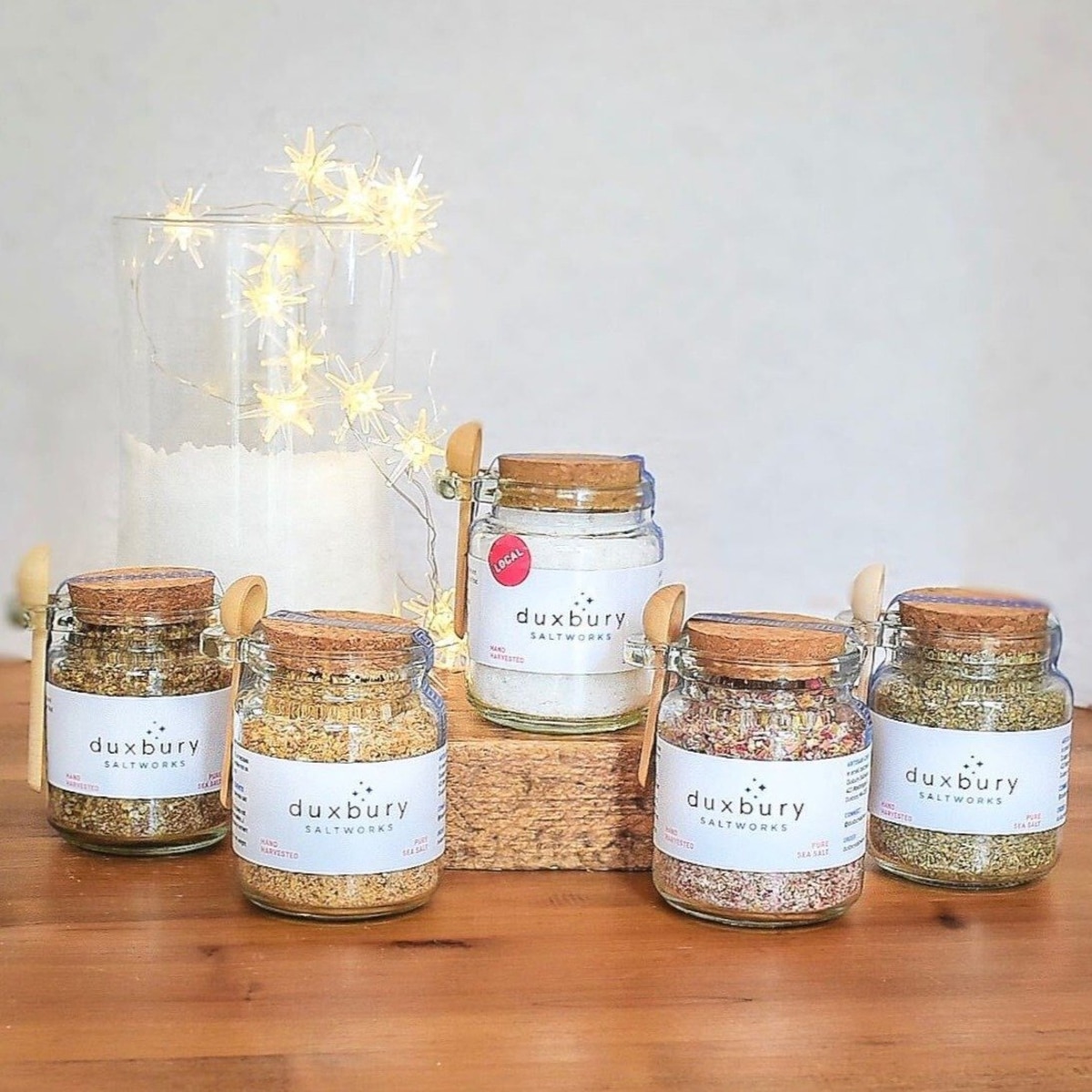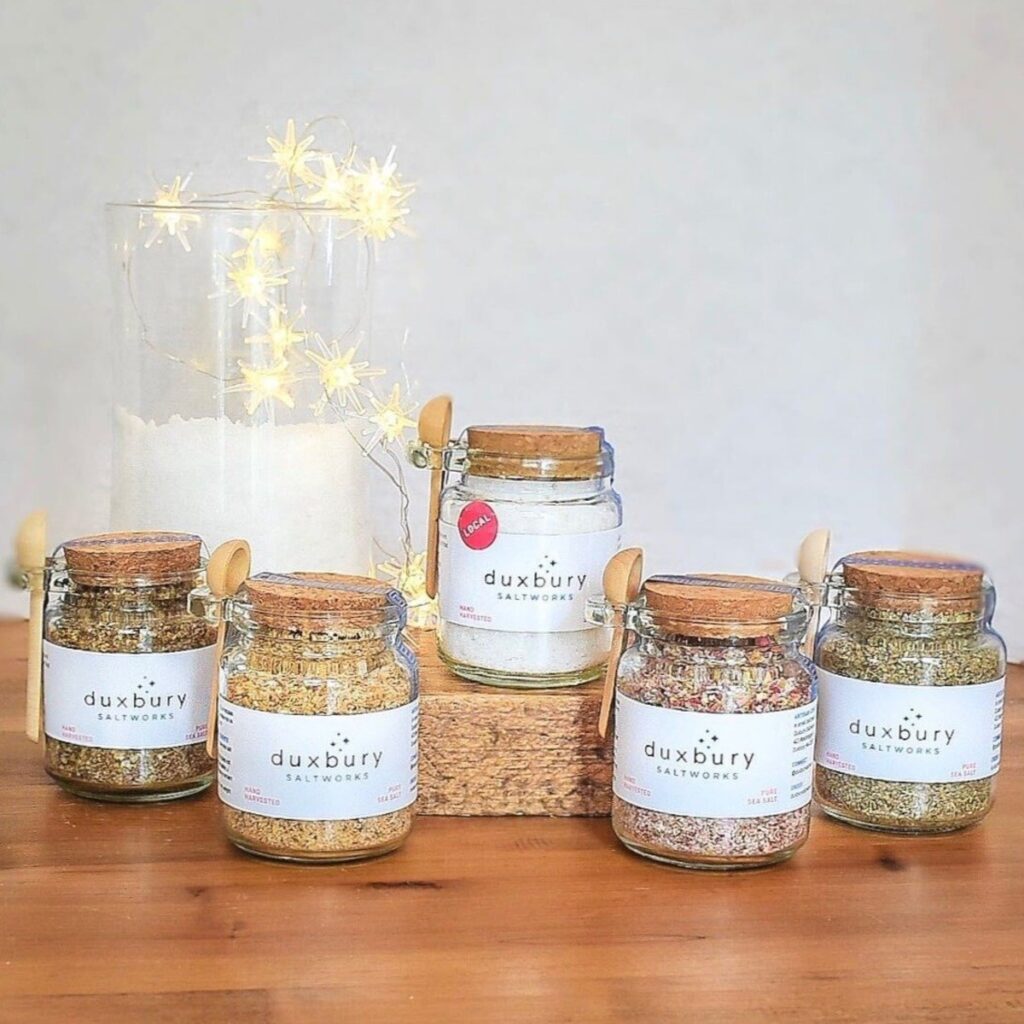 Cookies Bake-and-Take Box
I have a cupcake carrier and a cake carrier... They even make pie carriers. But I do not have a cookie carrier and suddenly this Cookies Bake-and-Take Box seems pretty necessary. OK I suppose most of us won't be bringing fresh baked cookies to any gatherings any time soon, but this is such a cute gift for when we can all be gathering again!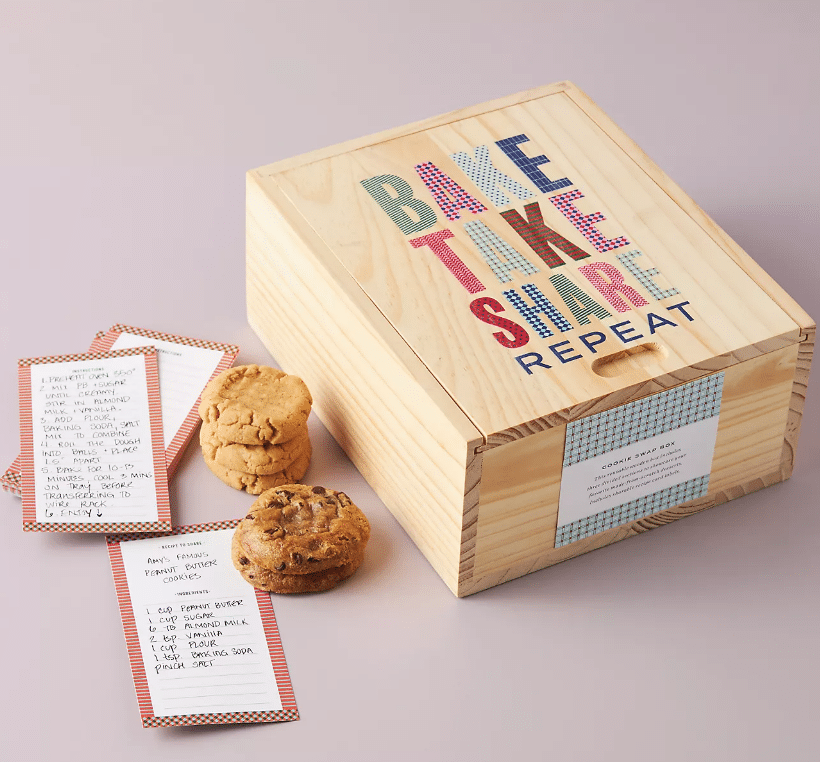 Pretty Placemats:
Family dinners can be a bit more fun with a well-set table. You don't have to be having parties to get out the pretty placemats and nice dishes. These fringed placemats are adorable.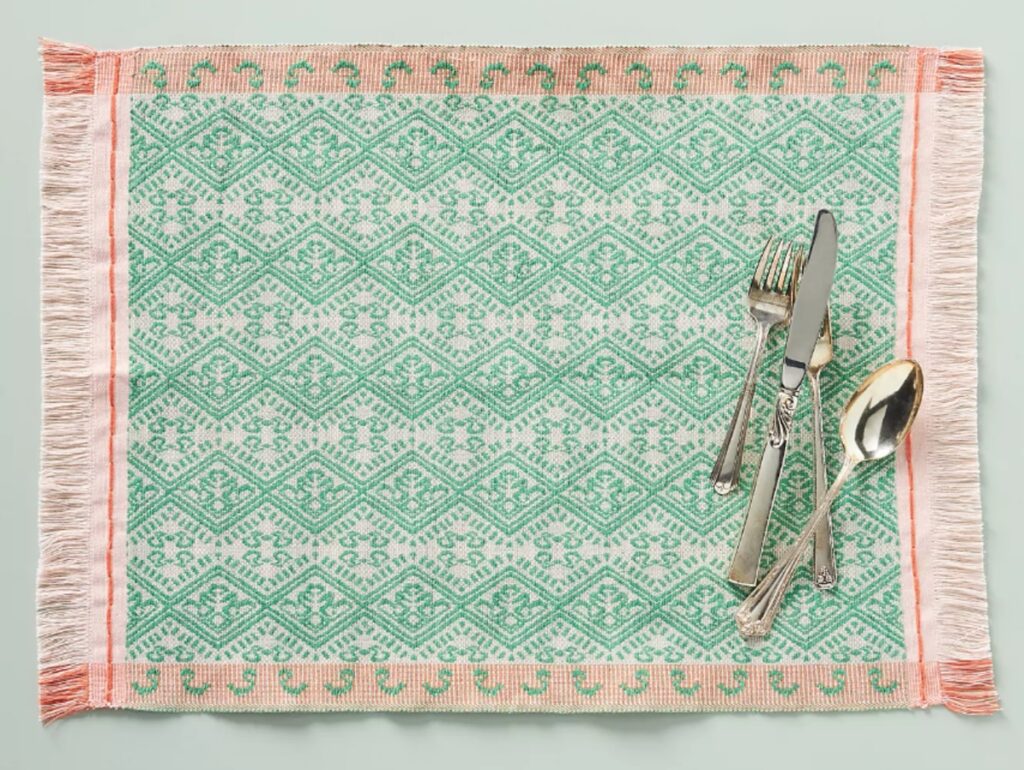 Breadbox:
Clean up your countertops and add a pretty bread box? This is a double win. I feel like bread boxes have lost their popularity over the years, but they're finally coming back and this bread bin is lovely. Gift it with some of that homemade sour dough bread everyone is making!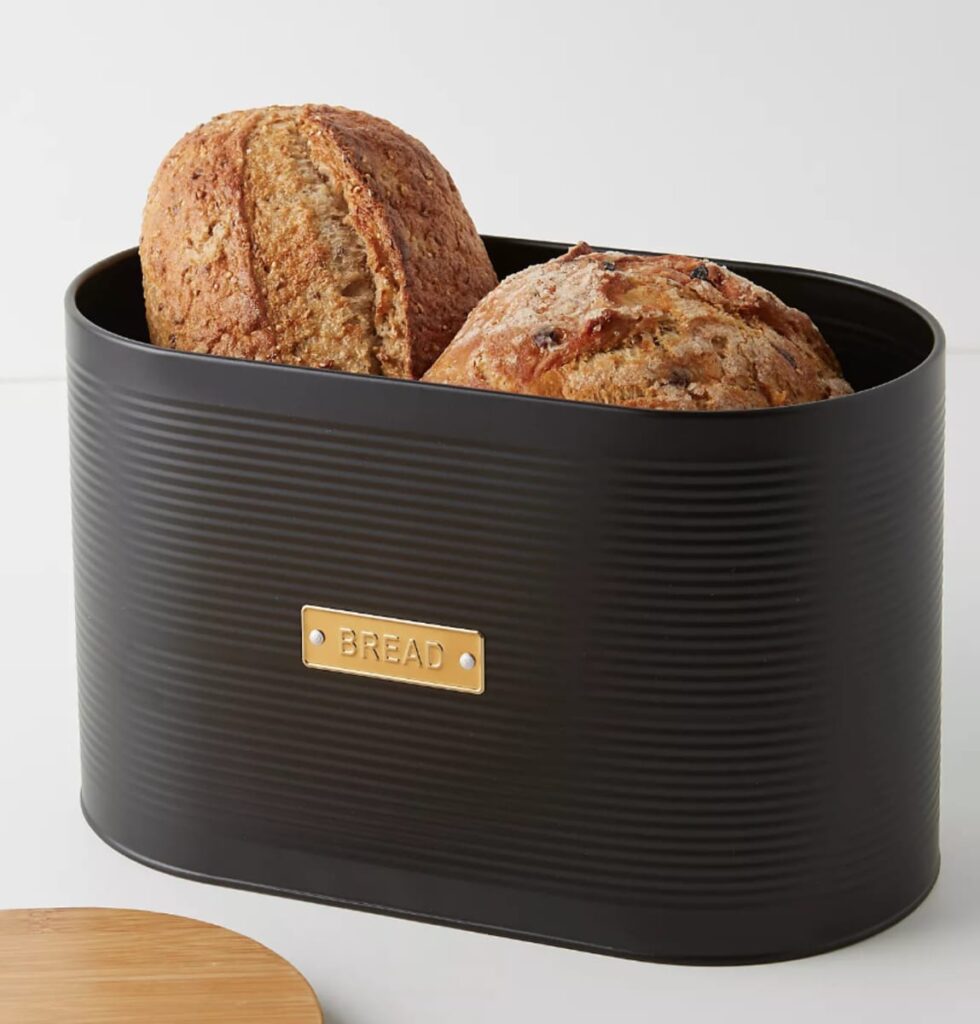 Measuring Cups:
It's my personal philosophy that you can never have too many measuring cups and these holiday-themed ones make the perfect gift! But I also love these floral ones for any time of year!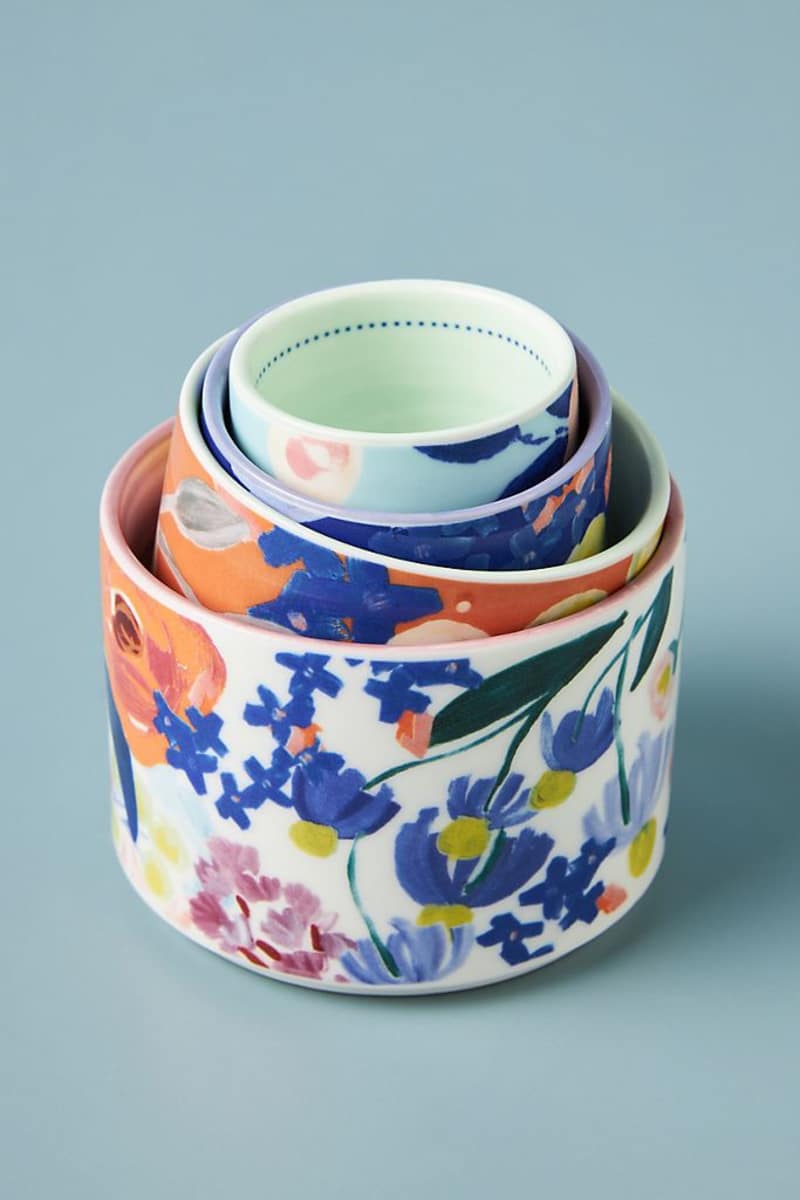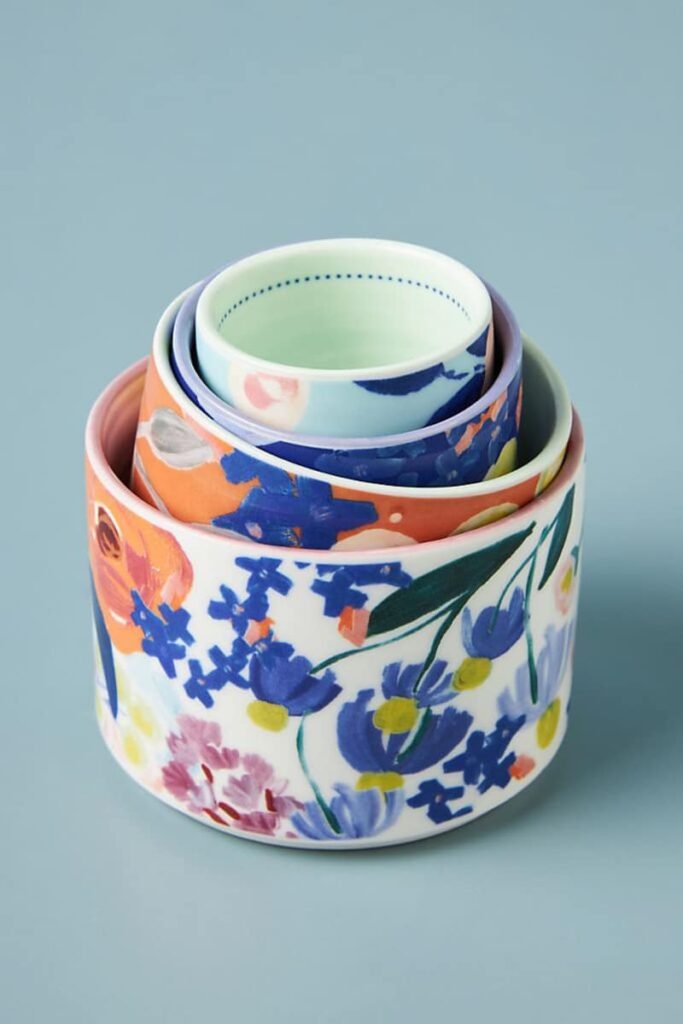 Weekly Meal Planner:
Know someone trying to get more organized in the near year? This weekly meal planner is such a fun gift idea. It helps you organize your meal plans for the week and put together a grocery list.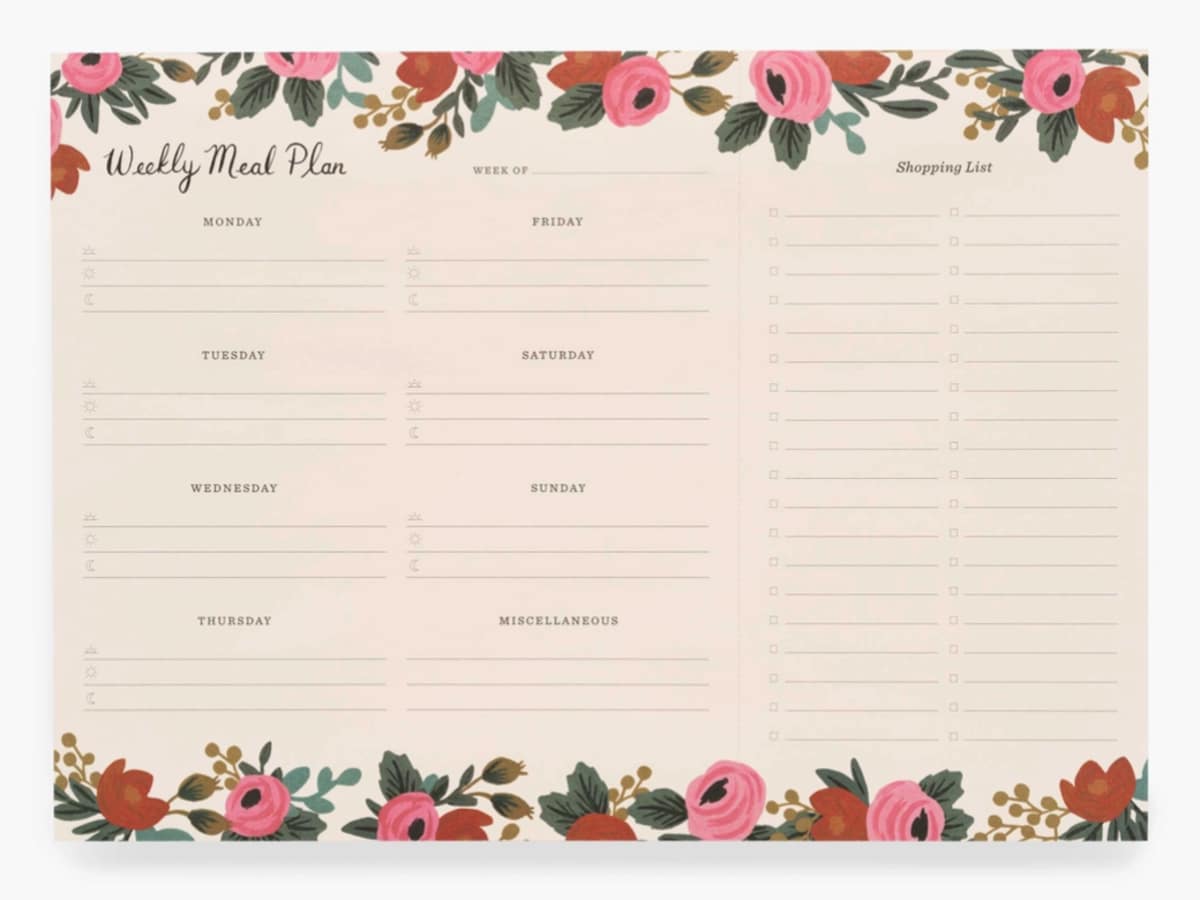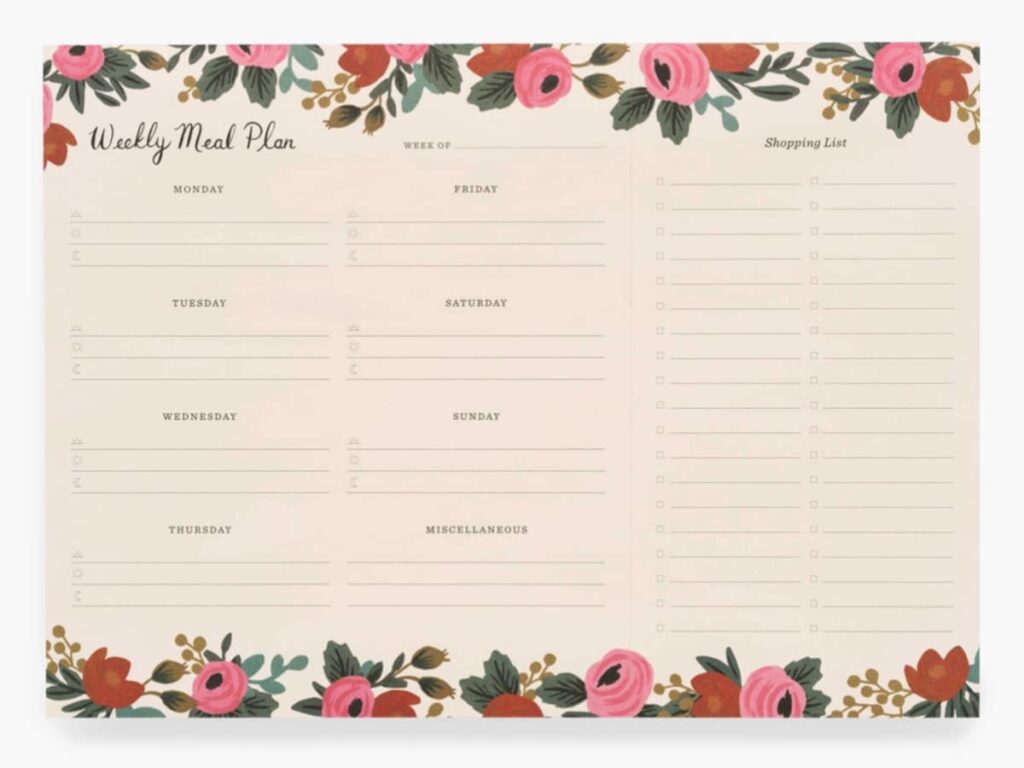 Yeti Cooler:
We haven't been going too many places we've brought a cooler recently, but I can tell you it's been so nice to bring our cooler with us in our backyard! This Yeti Roadie Cooler can fit 18 cans, but is also a great size for wine bottles.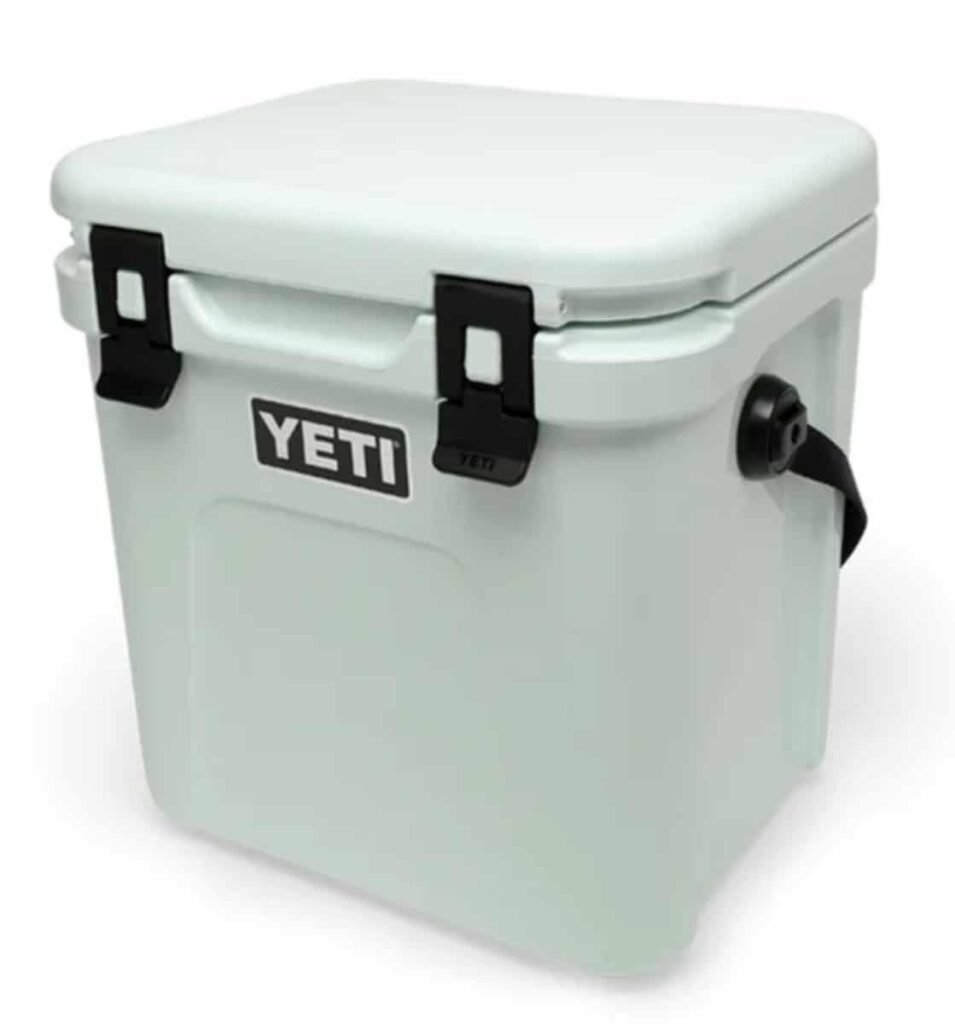 Seafood Tools:
Instead of going out to the oyster bar, you can enjoy oysters and other seafood at home (our favorite local restaurant sells oysters to-go!). And this seafood tool kit, featuring an oyster knife, shrimp cleaner, and crab cutter, will certainly come in handy.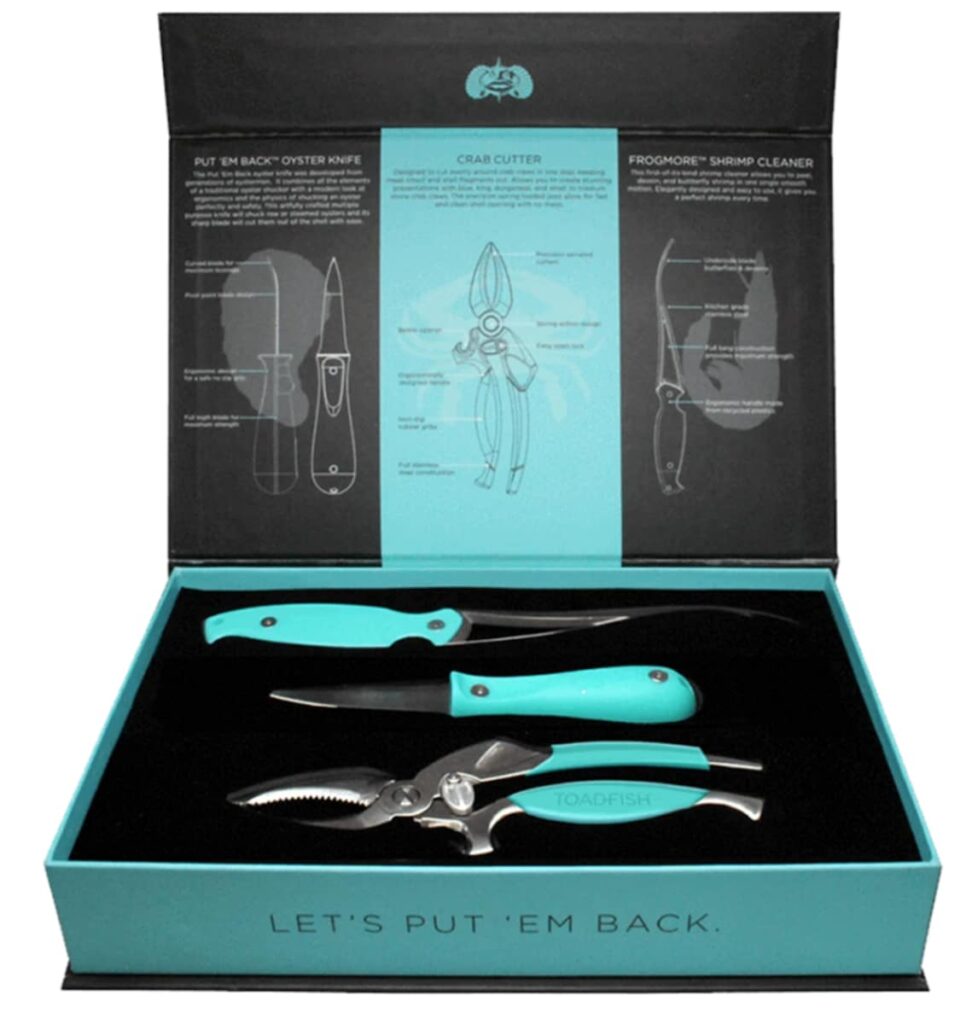 White "Paw" Dog Toy:
There are lots of fun food-related dog toys out there, but these White "Paw" dog toys feel especially appropriate this year.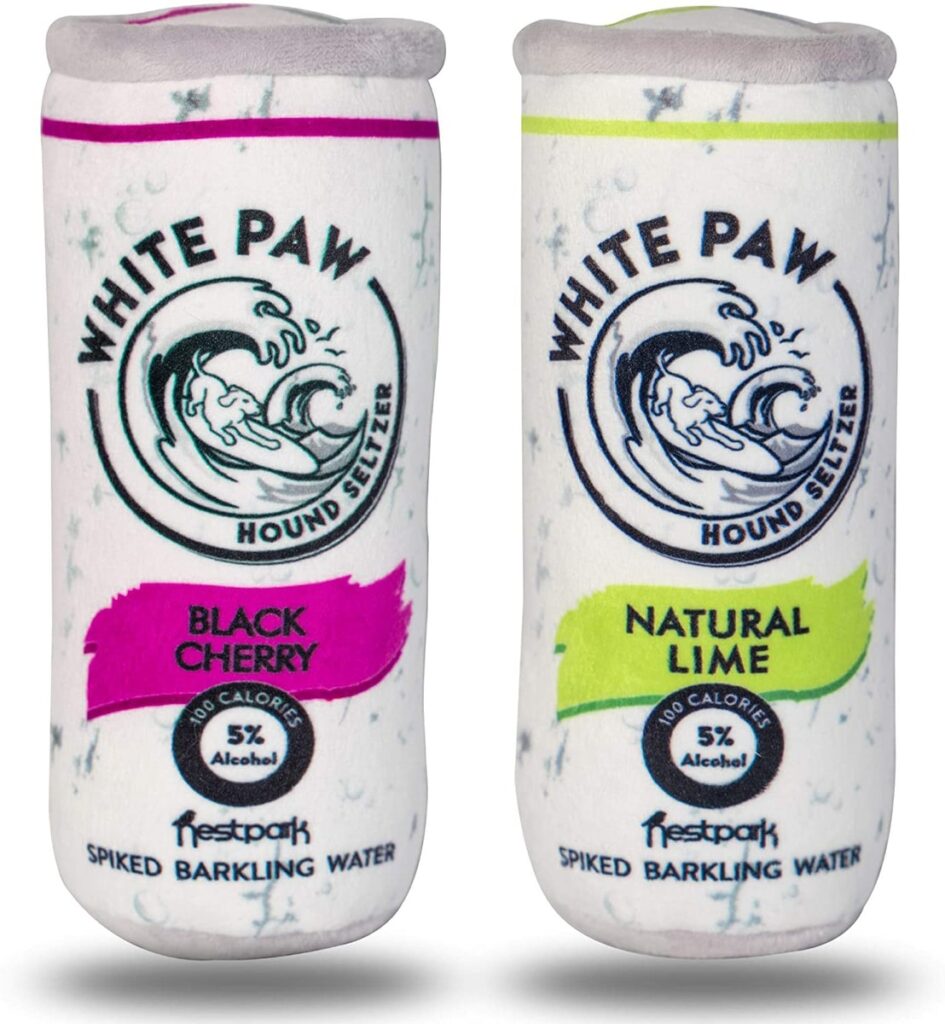 Kate Spade Toaster:
If you're buying a gift for someone in their first apartment or someone who wants to add a little cheer to their kitchen, these toasters come in a variety of colors and are just so cute!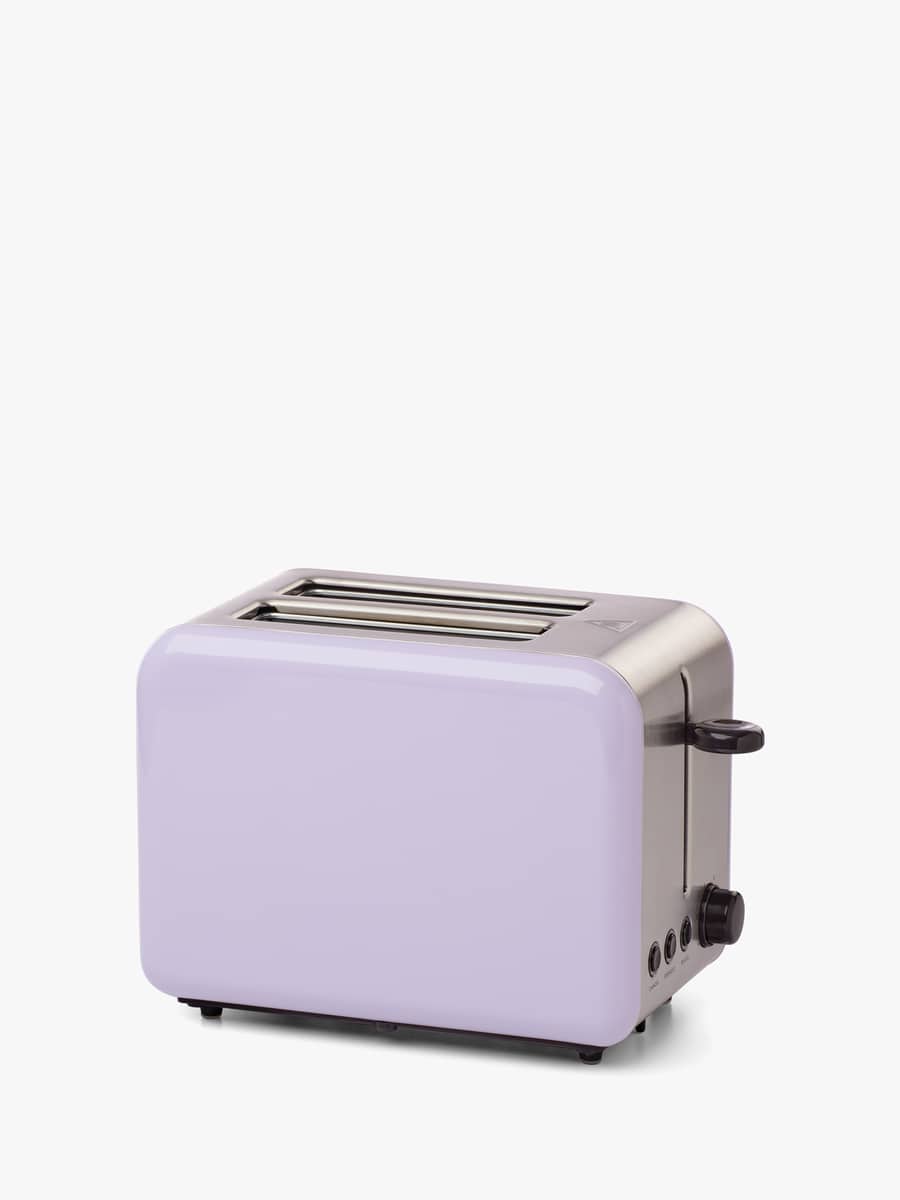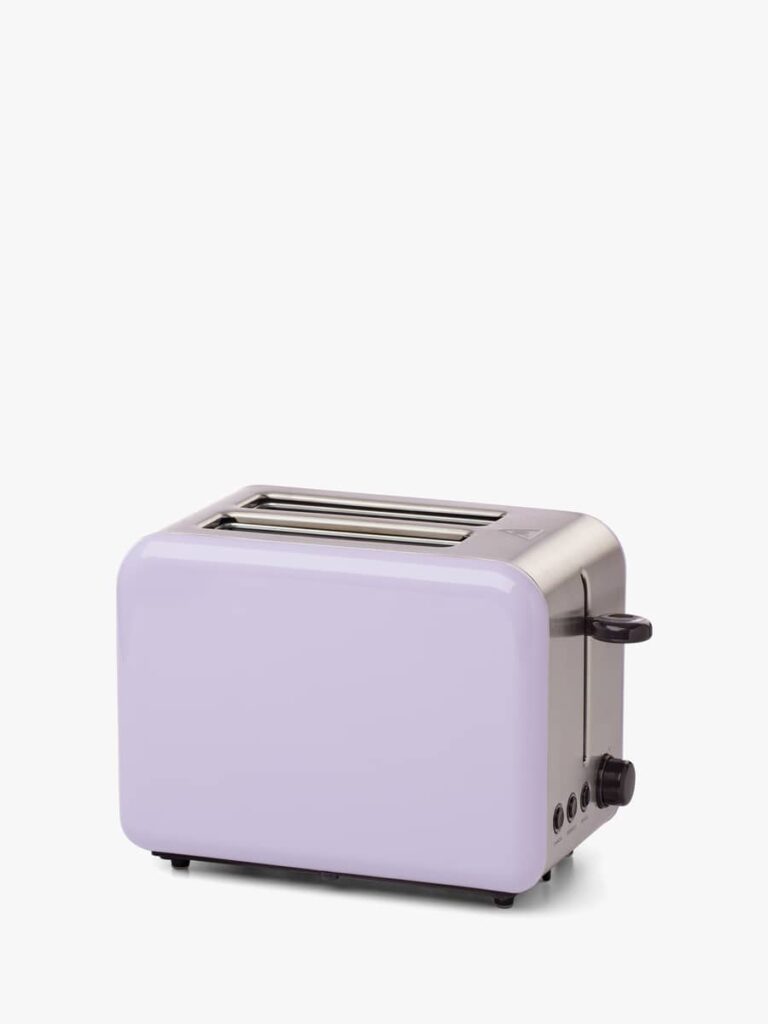 Vermont Wagyu:
I mean, who wouldn't be excited about opening up a gift of Wagyu Beef on Christmas morning? Vermont Wagyu Beef recently sent me their breakfast sausage and ground beef and it was absolutely perfect. Not only does Vermont Wagyu Beef make a good gift for loved ones you can't be with this holiday season, but it's also perfect for serving for your holiday dinner (or breakfast!). They offer so many cuts of beef (and lots of gifting options!) and I can't wait to try more of them!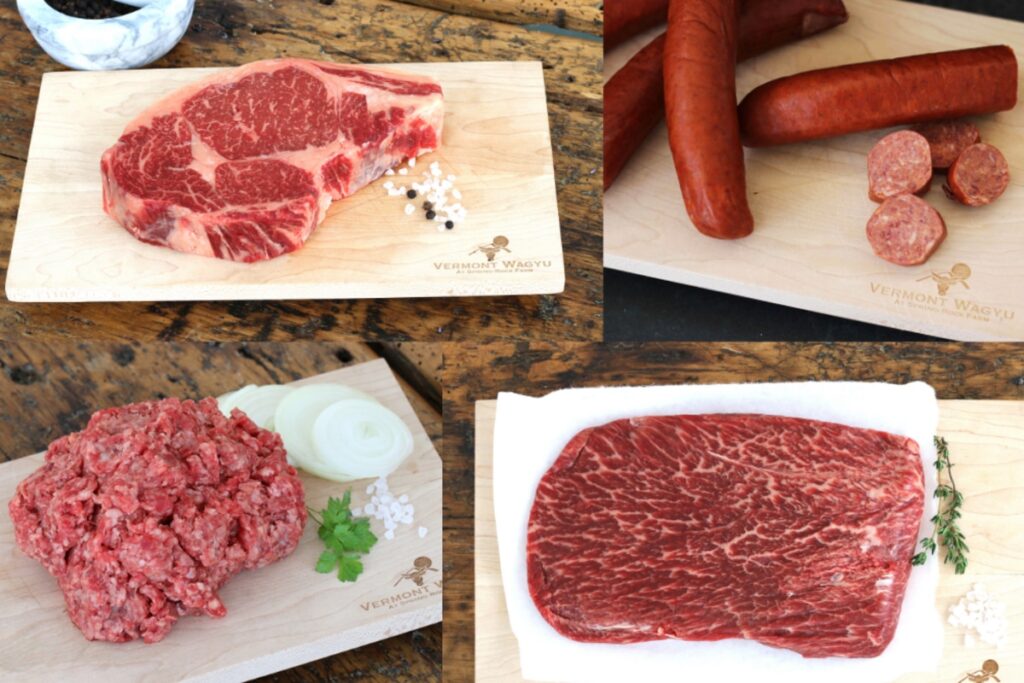 Defrosting Tray:
Know some last-minute meal planners? This defrosting tray could be a lifesaver for them! The tray acts as a "thermal conductor" and thaws in less time, while also preserving the food's flavor, texture and nutrients (unlike when you defrost in a microwave).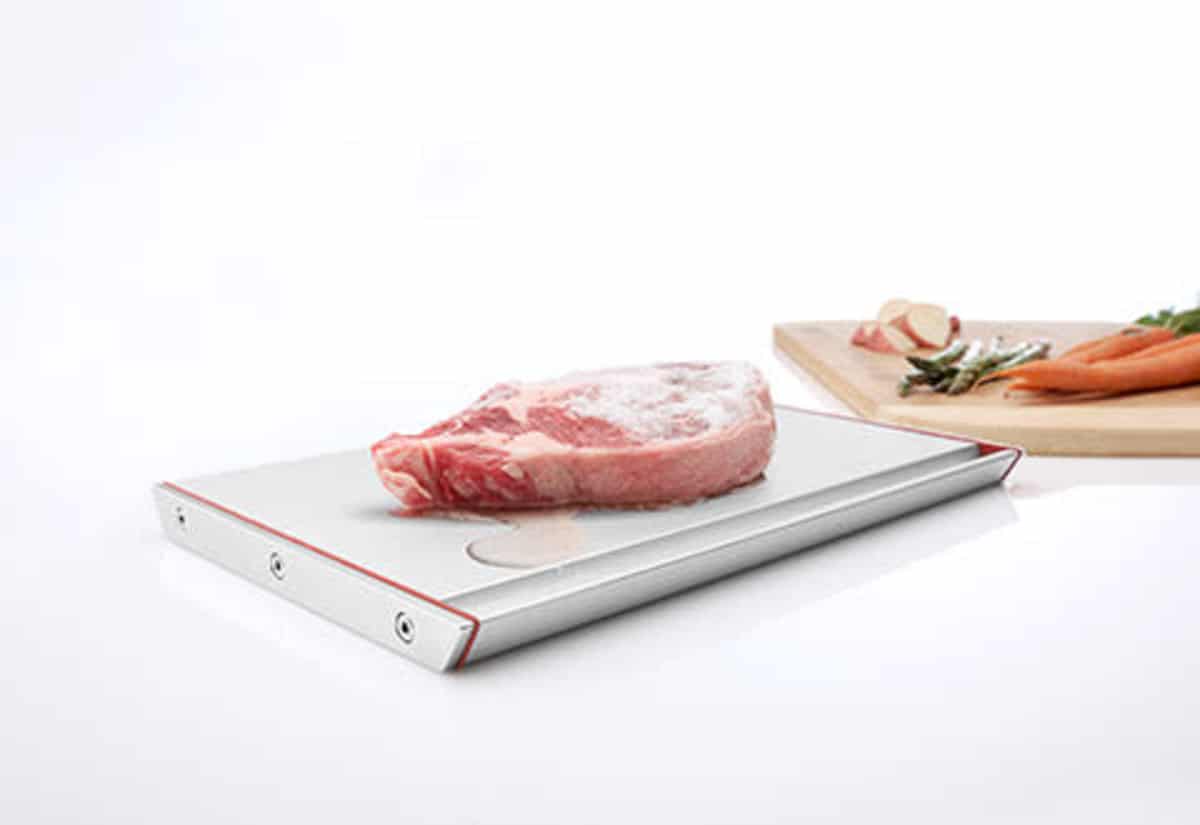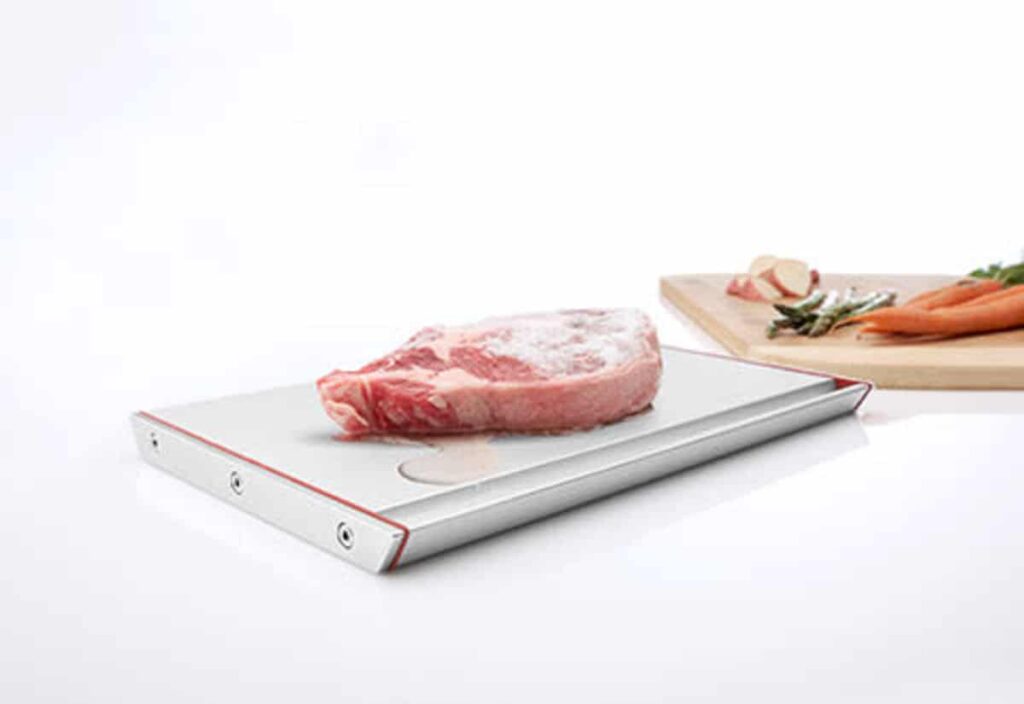 S'mores Chai Tea:
This S'mores Chai Tea from David's Tea has been all the rage this year. It makes for a nice stuffing stuffer or part of a tea-themed gift (David's has lots of high-quality and fun tea varieties!).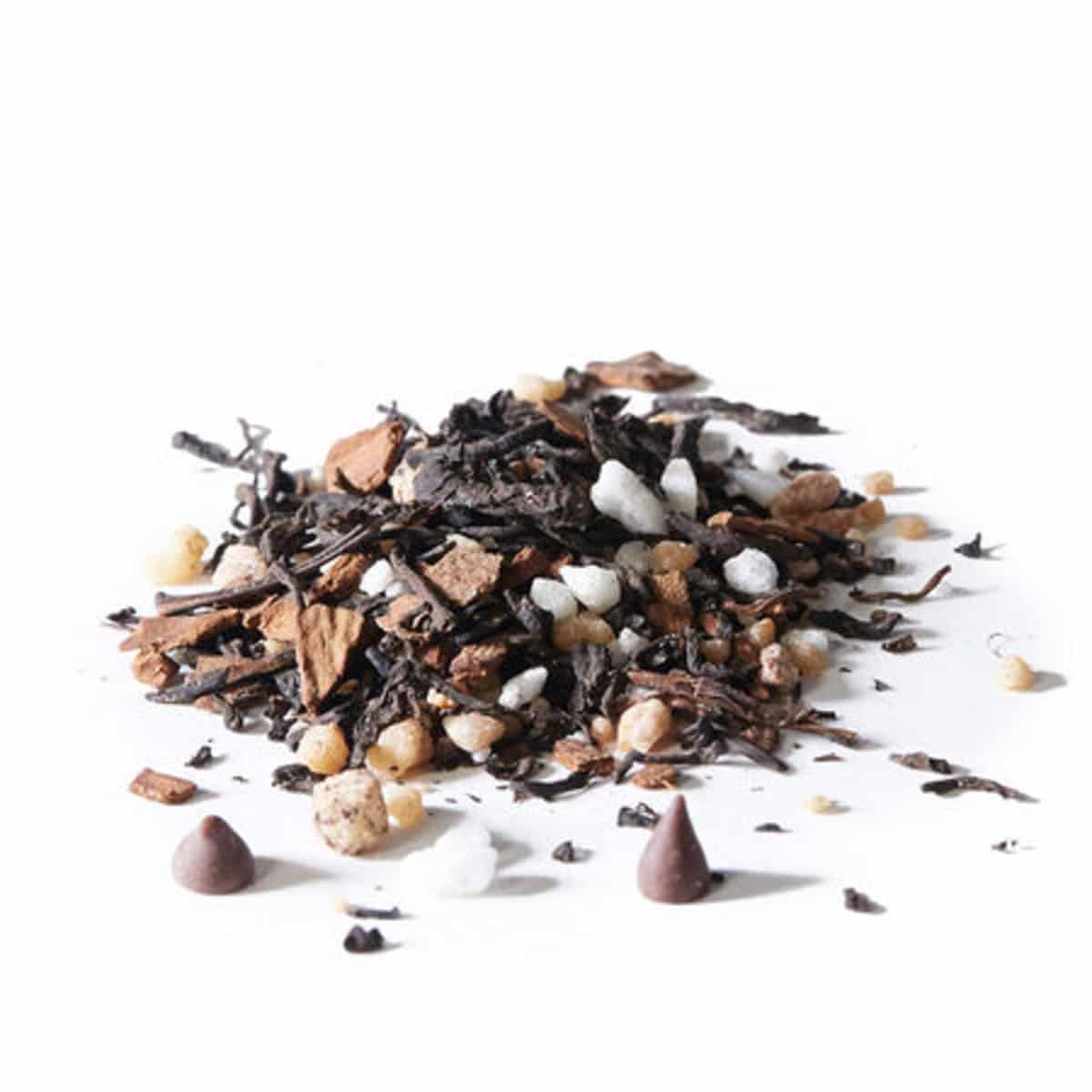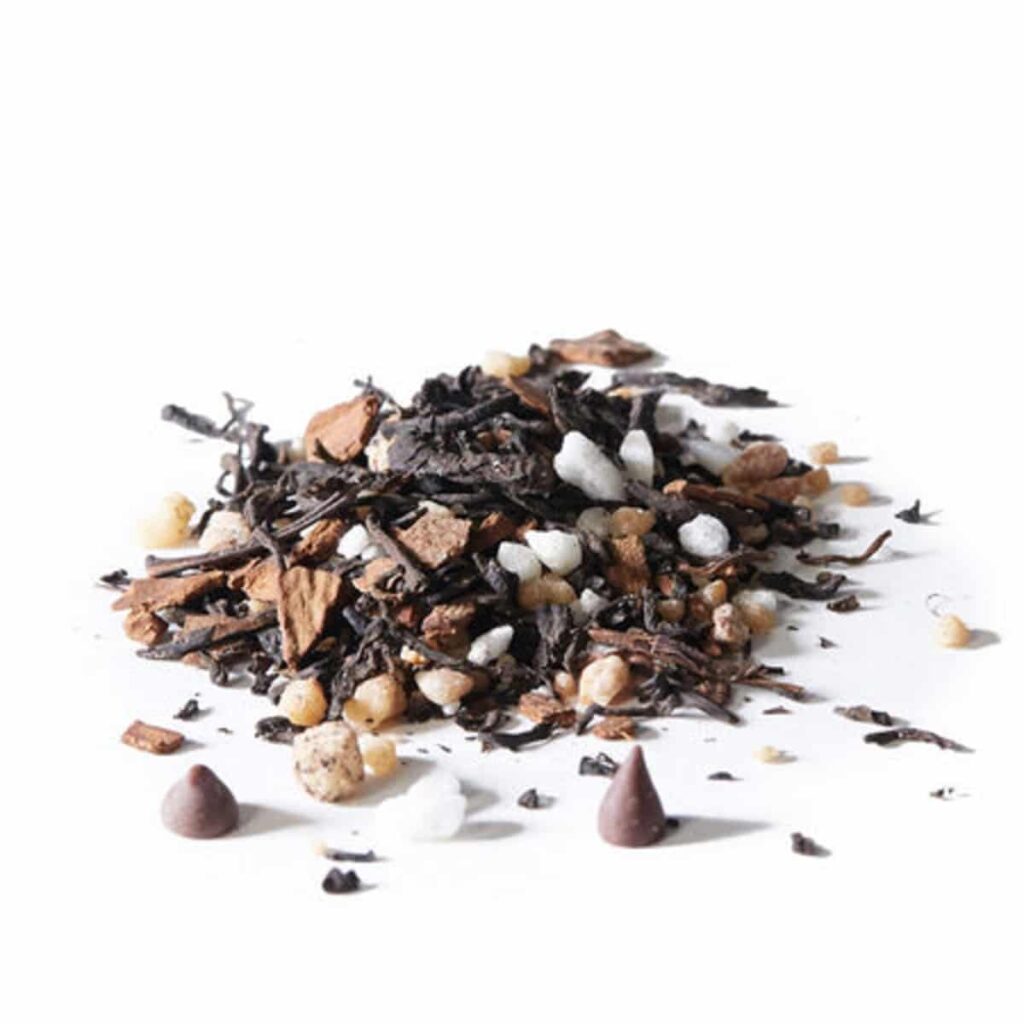 Kids' Knife Set:
If you have some kids on your list this year, get them in the kitchen ASAP with this kids' knife set. It was featured by by America's Test Kitchen as the best chef knife set for small children and even comes with a finger guard (which let's be honest, many of us could use!).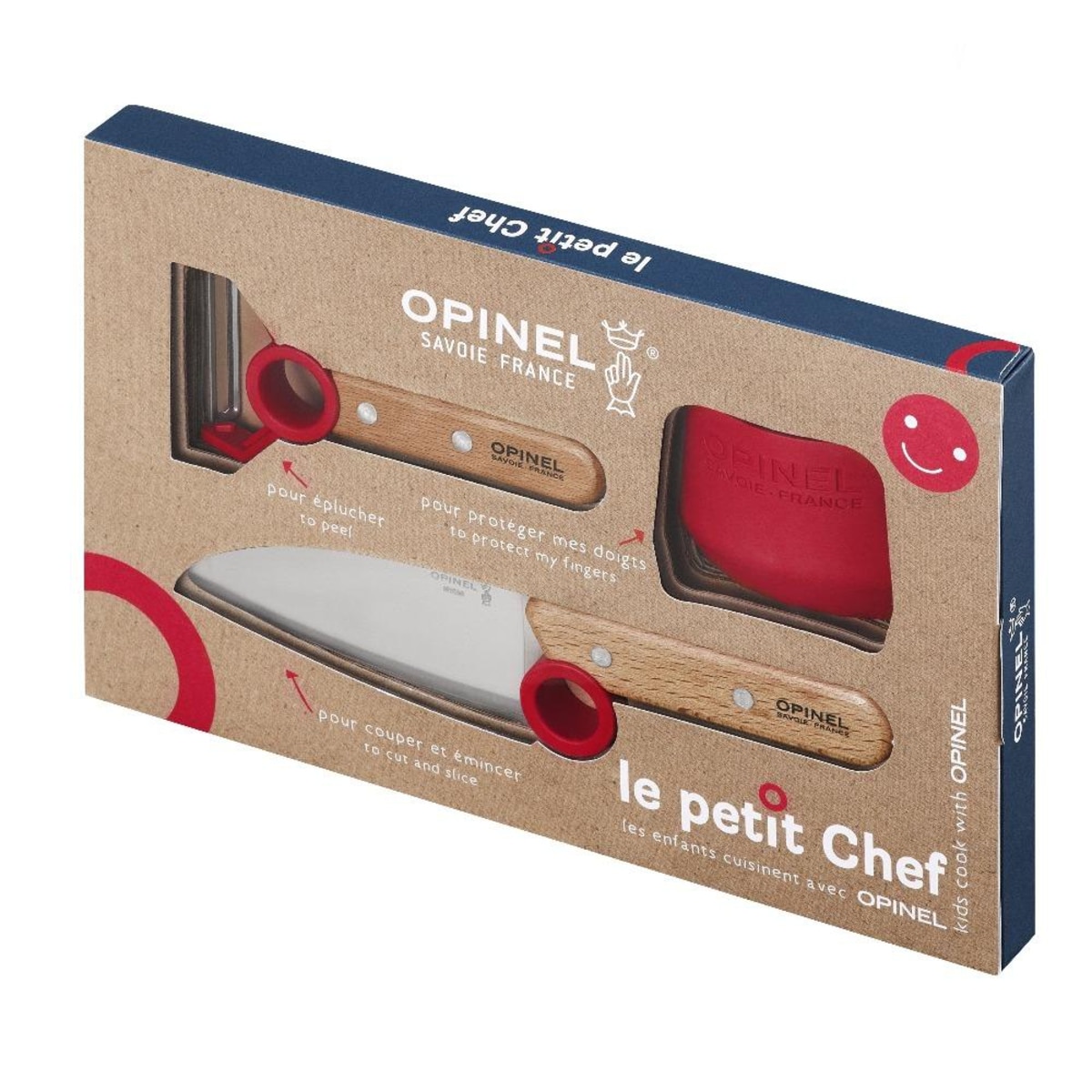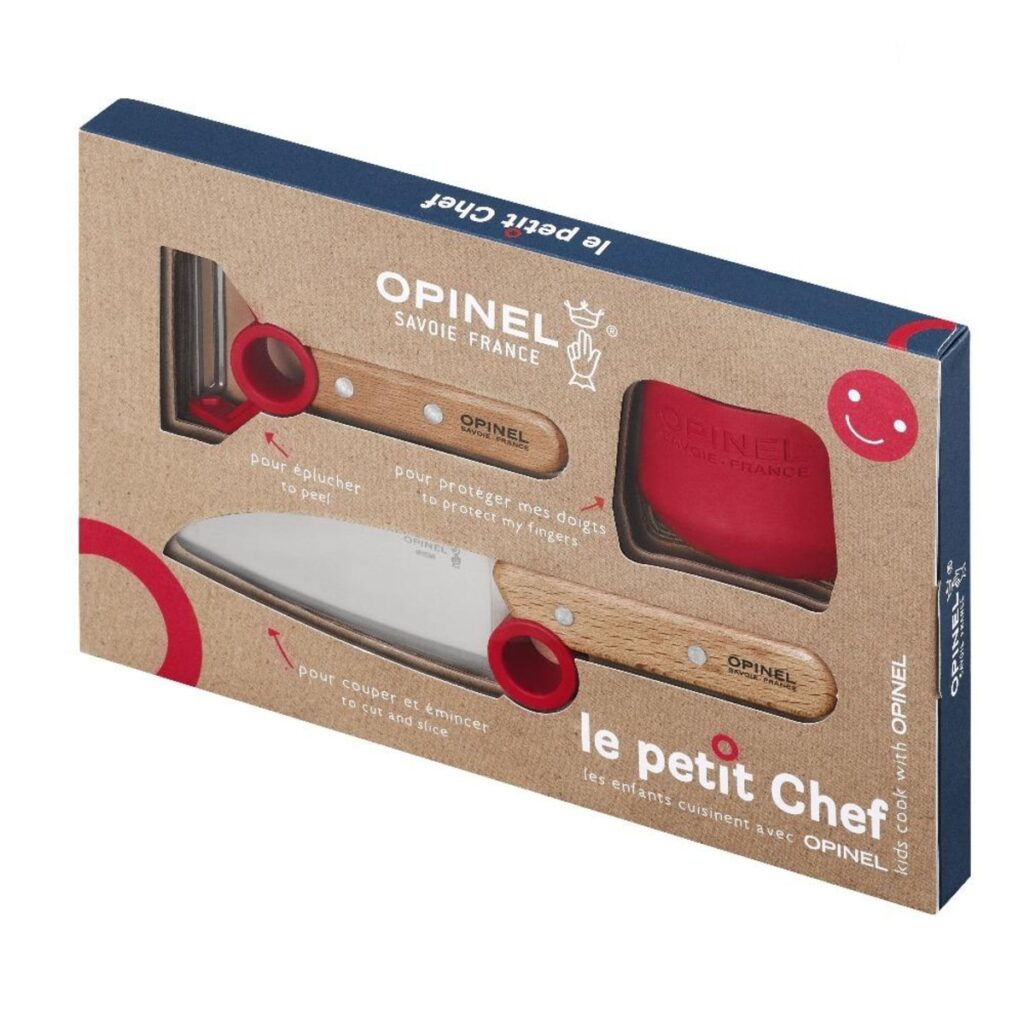 Daily Harvest Box or Gift Card:
I was gifted a Daily Harvest Box by the brand this year and was super pleasantly surprised by how much I loved it. In addition to smoothies, they offer grain bowls, flatbreads, energy bites, soups, frozen desserts, and so much more. A Daily Harvest box or gift card would make the perfect gift for any loved ones who are working from home and no longer go out to lunch like they may have when working in an office... Not to mention first responders/essential workers who deserve fresh and easy meals. The gift cards will be delivered to recipients in a luxe box set with a custom reusable metal straw. If you'd rather send a box (or try it for yourself!), new customers can save $25 on their first box with my code WANM.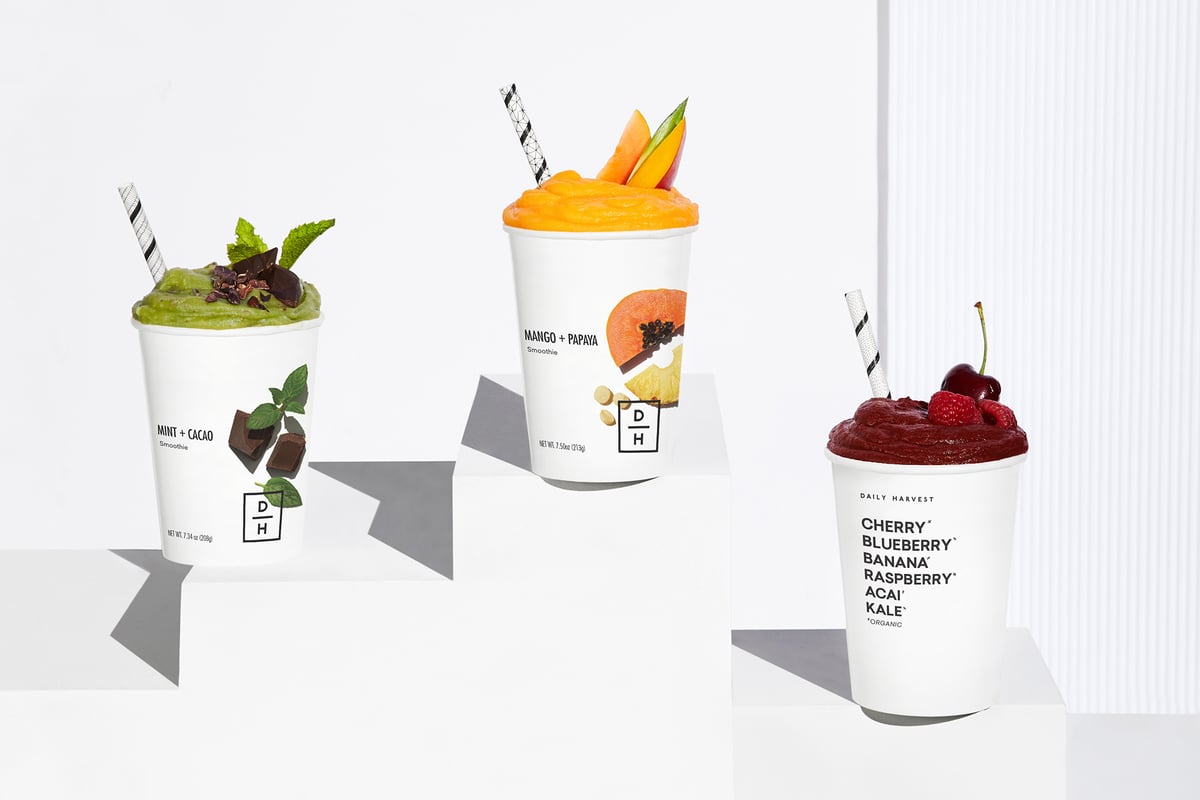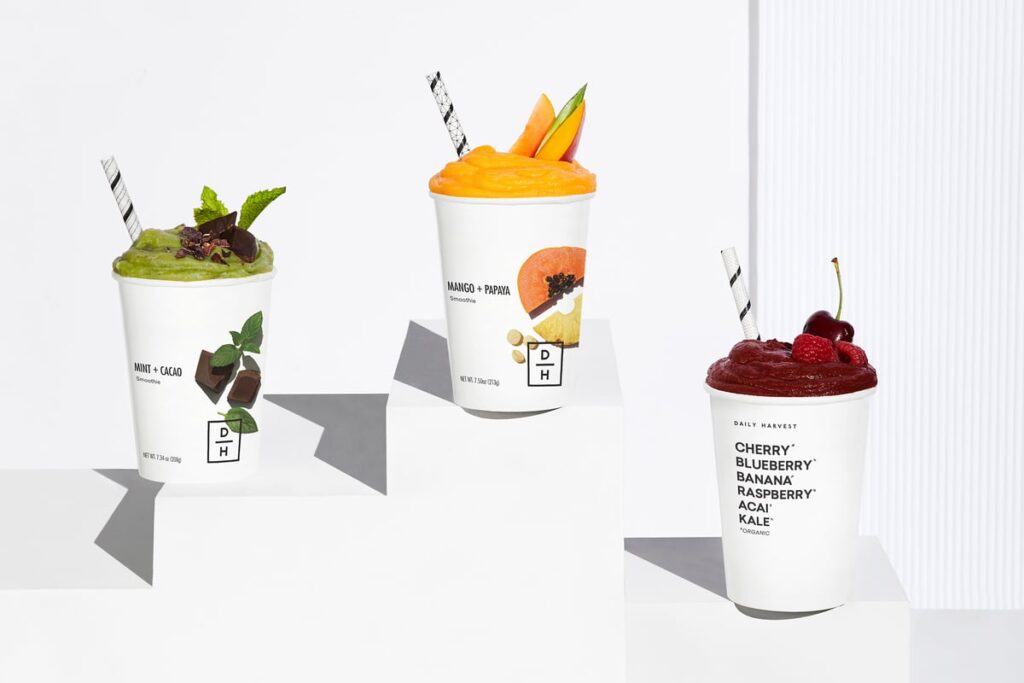 Prepdeck:
This is like a cutting board on steroids! If you know someone who's constantly a mess in the kitchen and needs a little help getting organized, Prepdeck is a great tool. It's basically a cooking station to help with mise en place and would be especially useful to beginner cooks who might not have a lot of kitchen tools yet.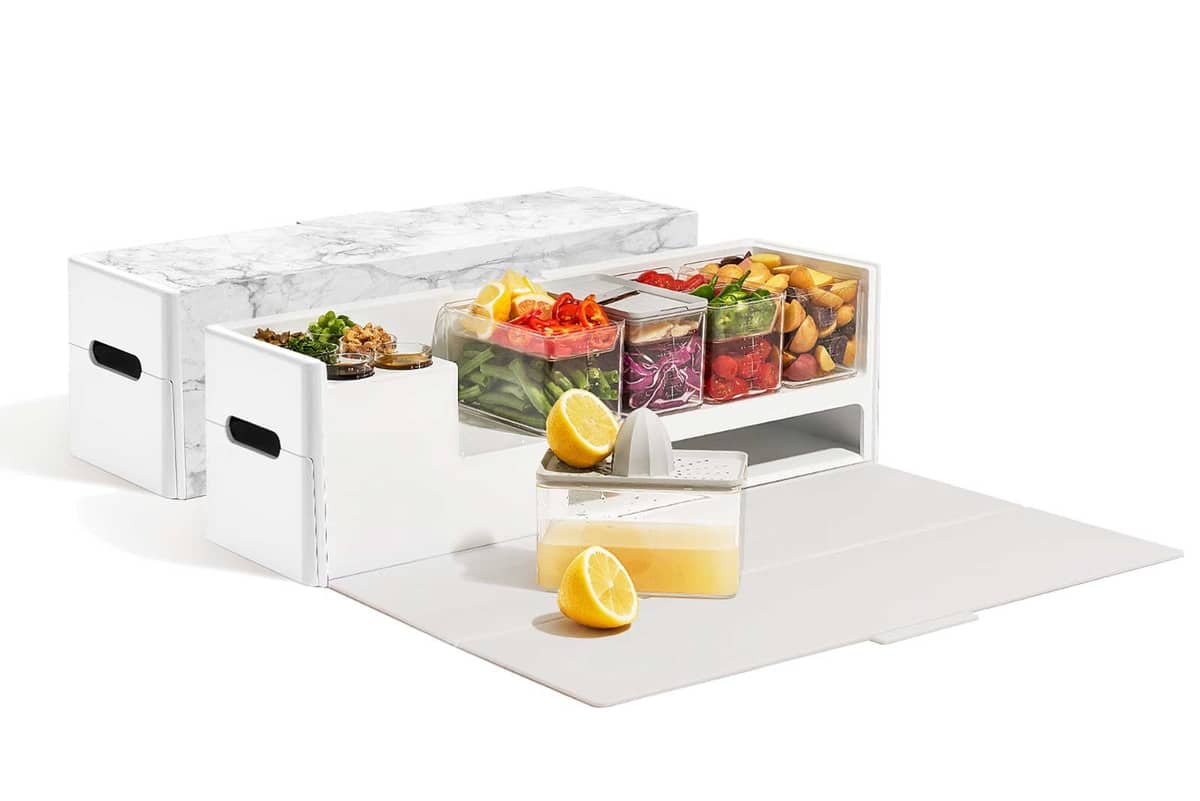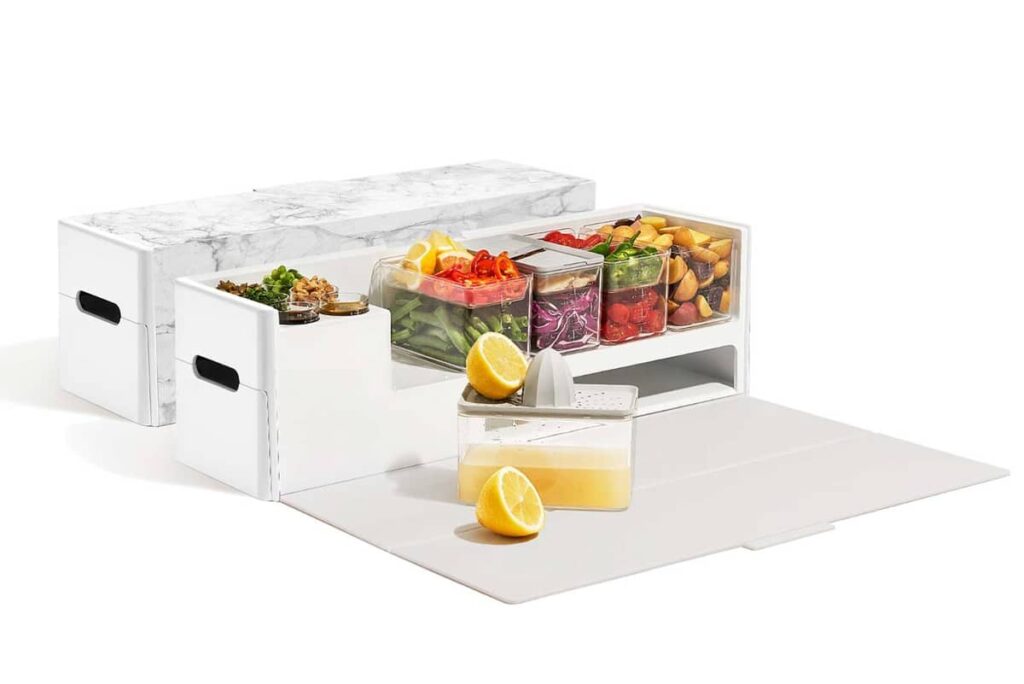 Ember Coffee Mug:
I've been hearing so much praise for the Ember Coffee Mug lately. The struggle is real when it comes to hot coffee and now that lots of us are working from home and making our own coffee, this temperature controlled mug is key for keeping coffee hot as long as possible. As someone who likes to slowly sip my coffee, but hates cold coffee and doesn't love microwaved coffee, this mug is genius.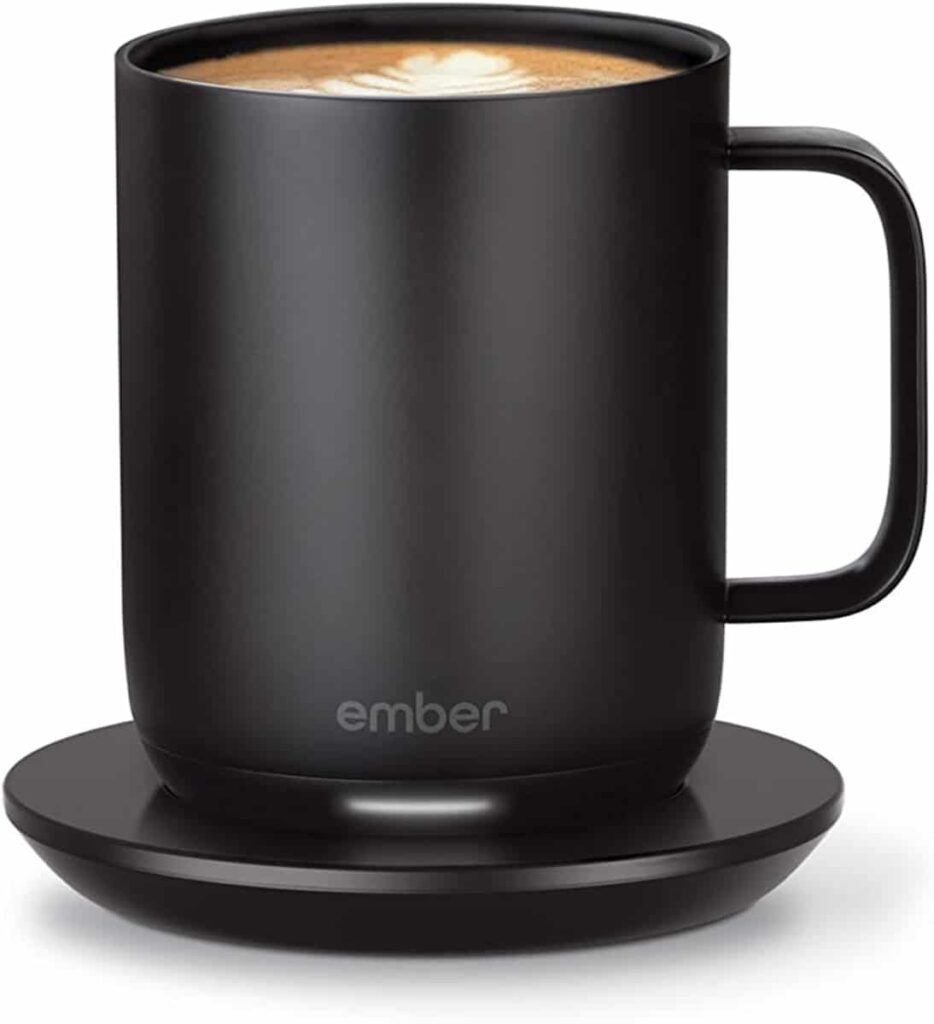 Foodie Prints:
I'm pretty sure I have some form of foodie print in all of my gift guides. This year I'm all about the cheese prints... And this Pantone cheese print is perfect for anyone who has a combined love of cheese and design!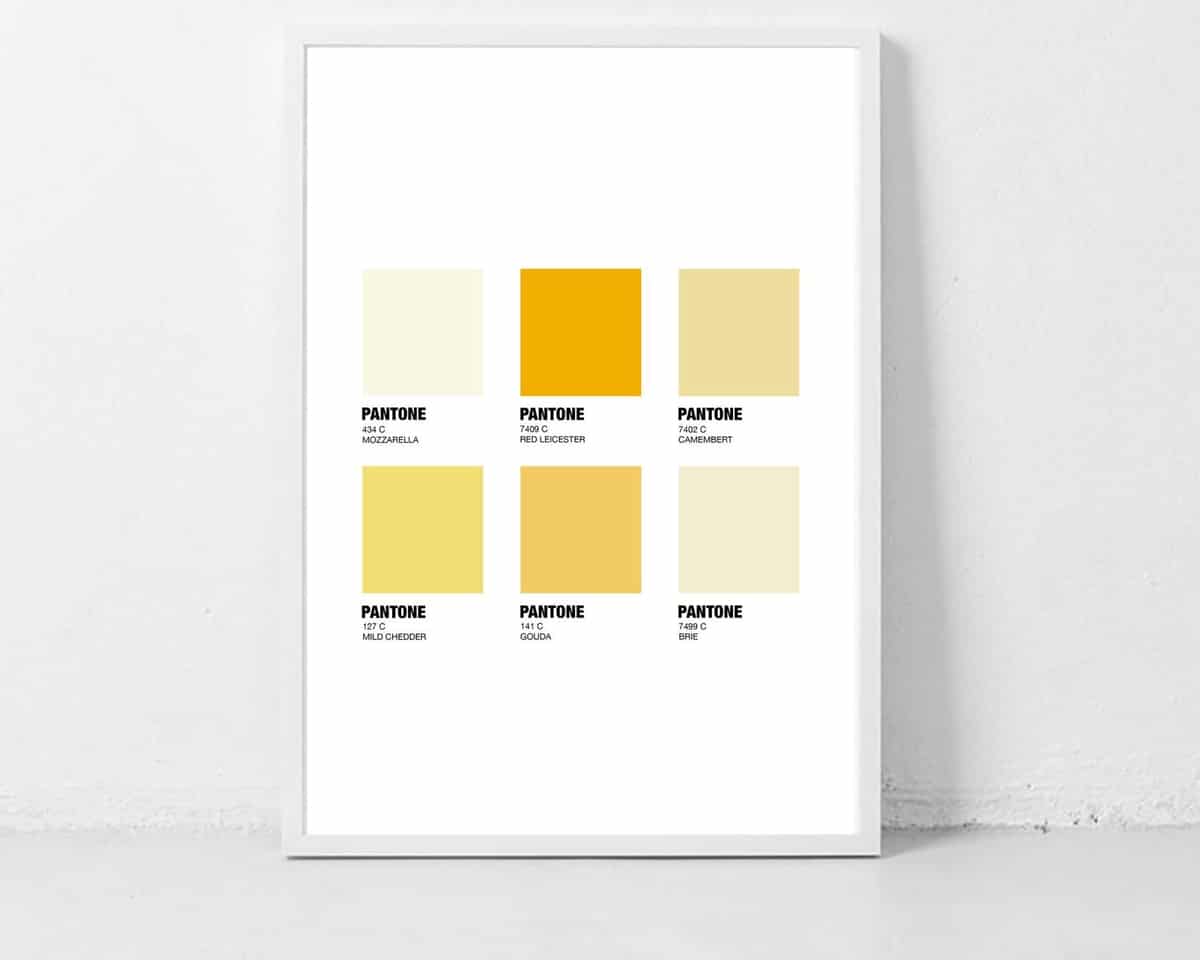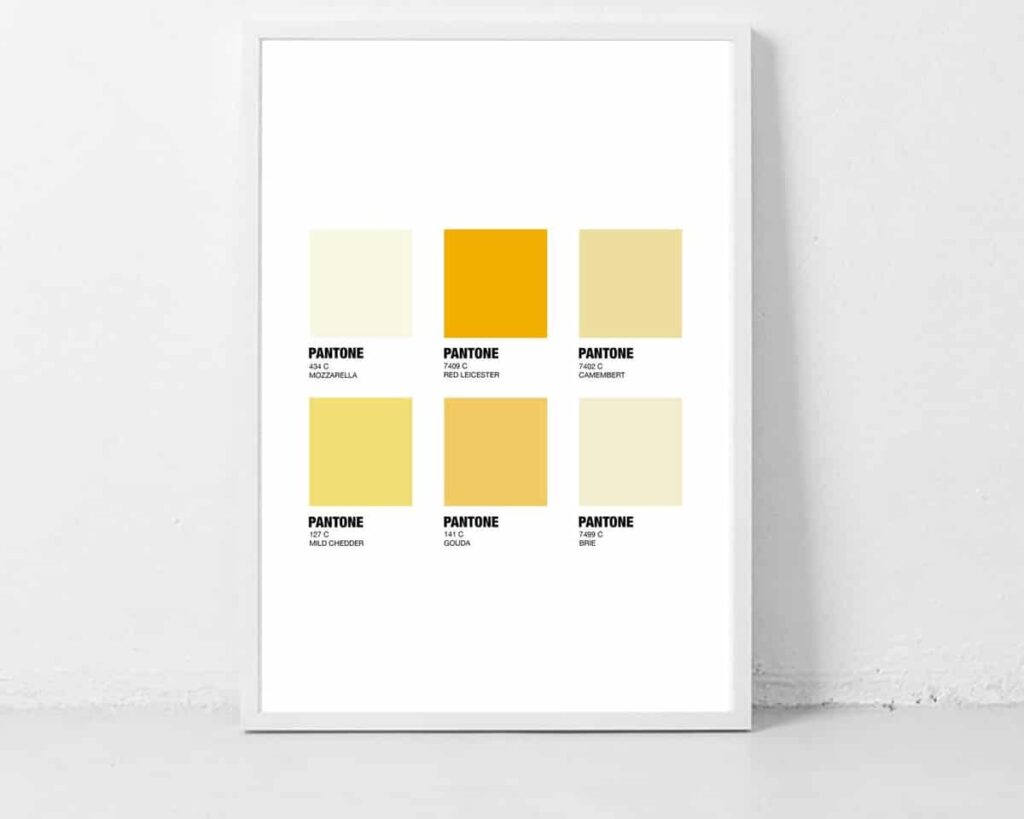 Come Back with Donuts Doormat:
I love a good doormat and this "Come Back with Donuts" doormat couldn't be more perfect (especially these days... Do not come to my door if you don't have donuts!) You can also find similar doormats featuring tacos, wine, etc.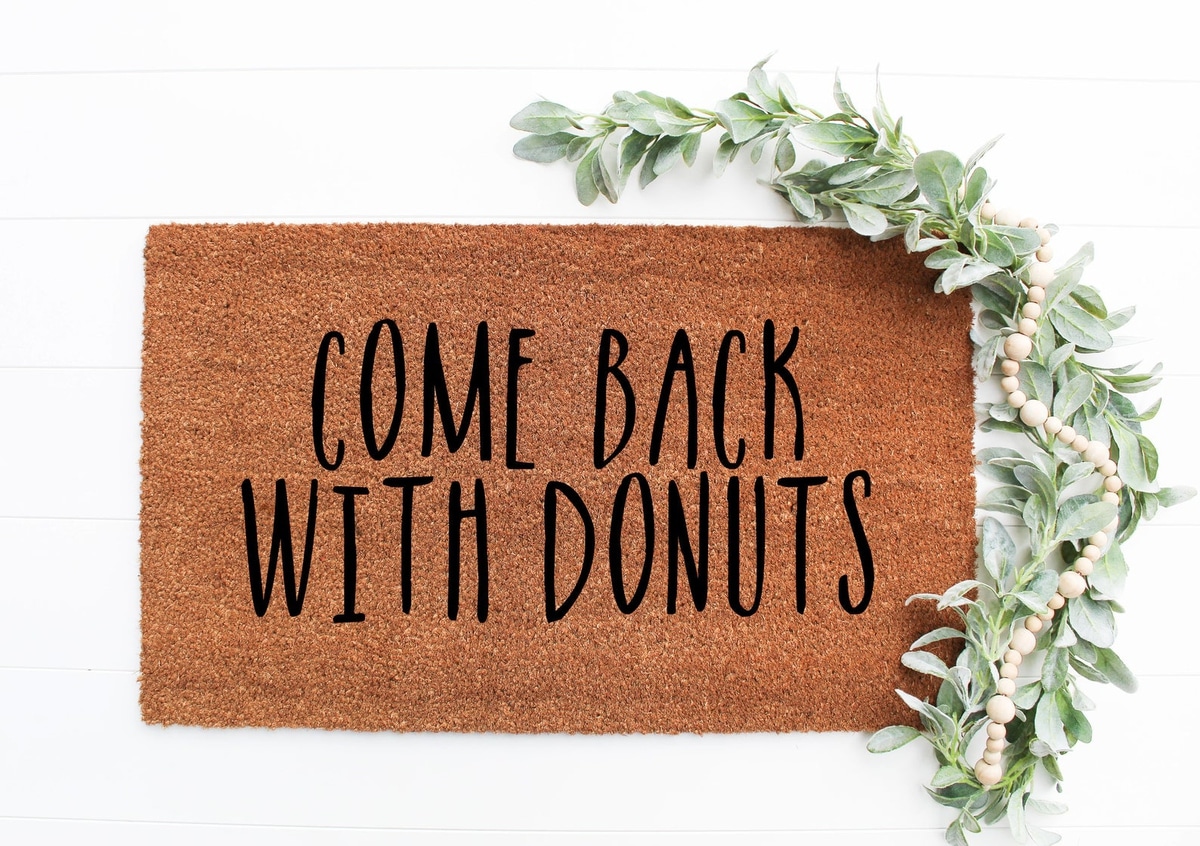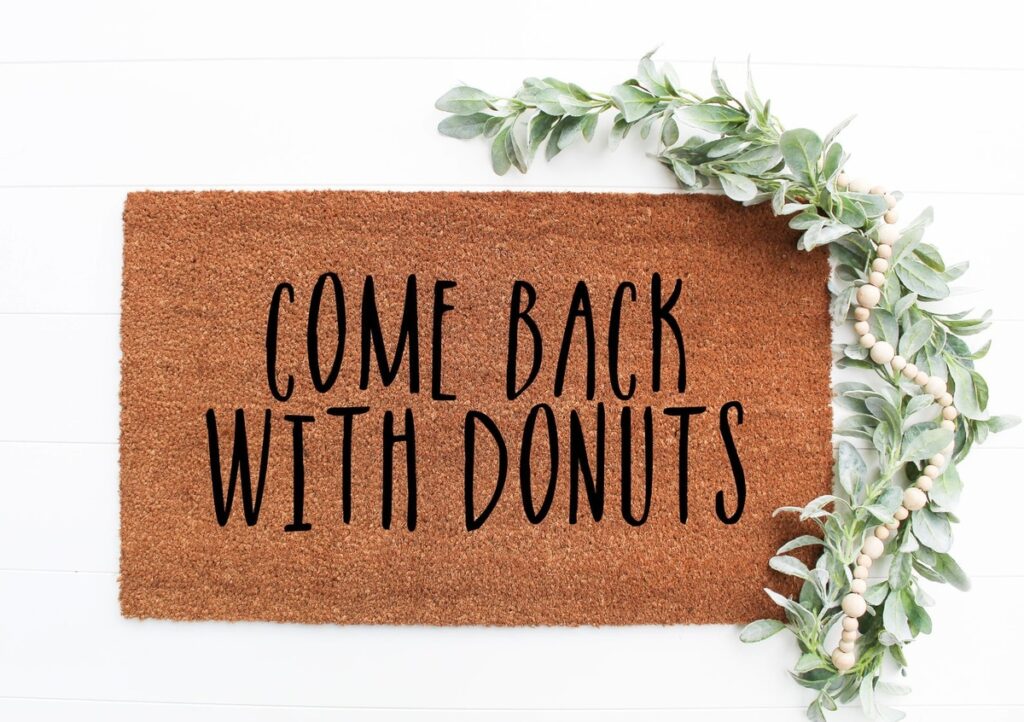 Fancy Peasant Olive Oil:
People who aren't big food lovers may think if you've tried one olive oil, you've tried them all. But we know otherwise! Most food lovers will really appreciate a gift of good olive oil. Especially if that olive oil comes in a pretty package. I recently tried and fell in love with Fancy Peasant, which is a Greek Extra Virgin Olive Oil. I also fell in love with their gorgeous and giftable bottle and tin.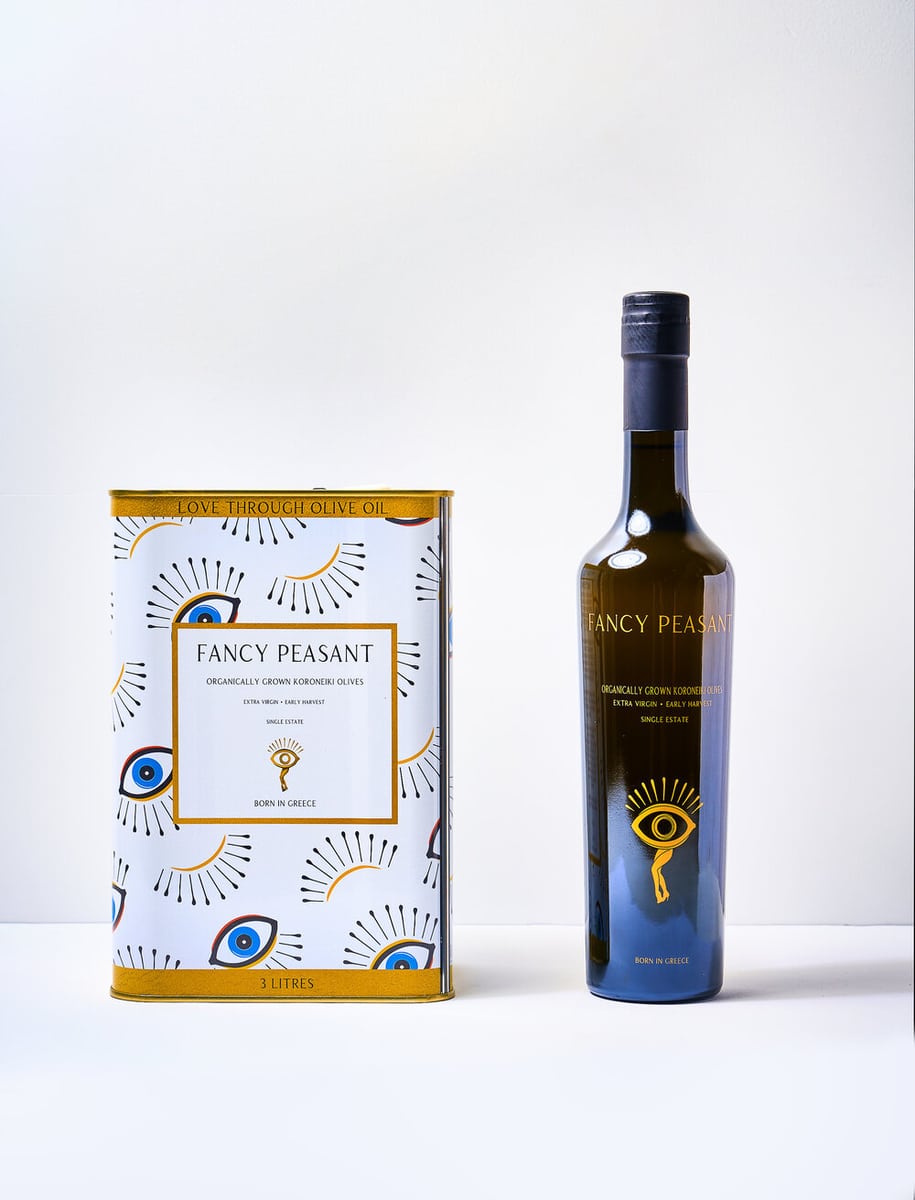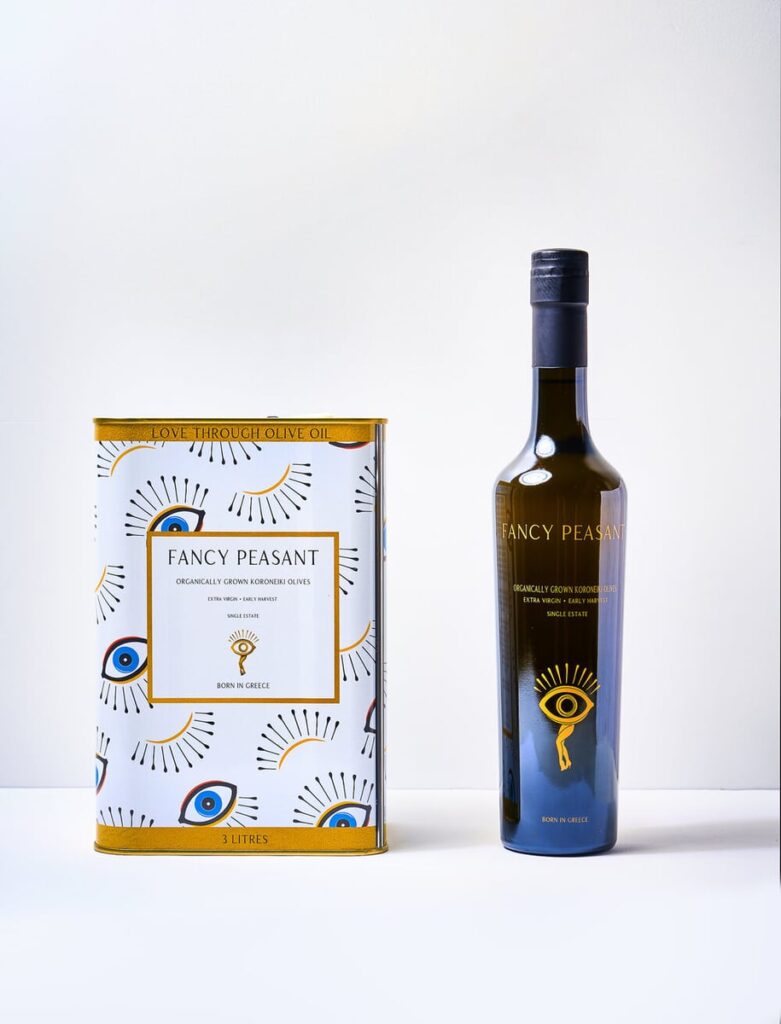 And that concludes my 2020 holiday gift guide recommendations! I hope you found a few great ideas to gift to your friends and family this year (and maybe something to add to your own wishlist, too!).
I know this holiday season may be a tough one for many people and though material items can't fix our problems, there is something about giving the perfect gift to someone you love that can bring a little bit of brightness to our lives <3
Happy holiday season to all my dear blog readers!
What is on your wishlist this year (besides the world going back to normal, being able to be with family and friends, and world peace, of course!)??