If you're looking for the perfect holiday gift for all the foodies and food lovers in your life, you're in luck! We are not Martha's 2021 Holiday Gift Guide for Food Lovers is packed with a wide variety of gifts that are both fun and functional. Just be careful you don't end up buying yourself everything in the foodie gift guide!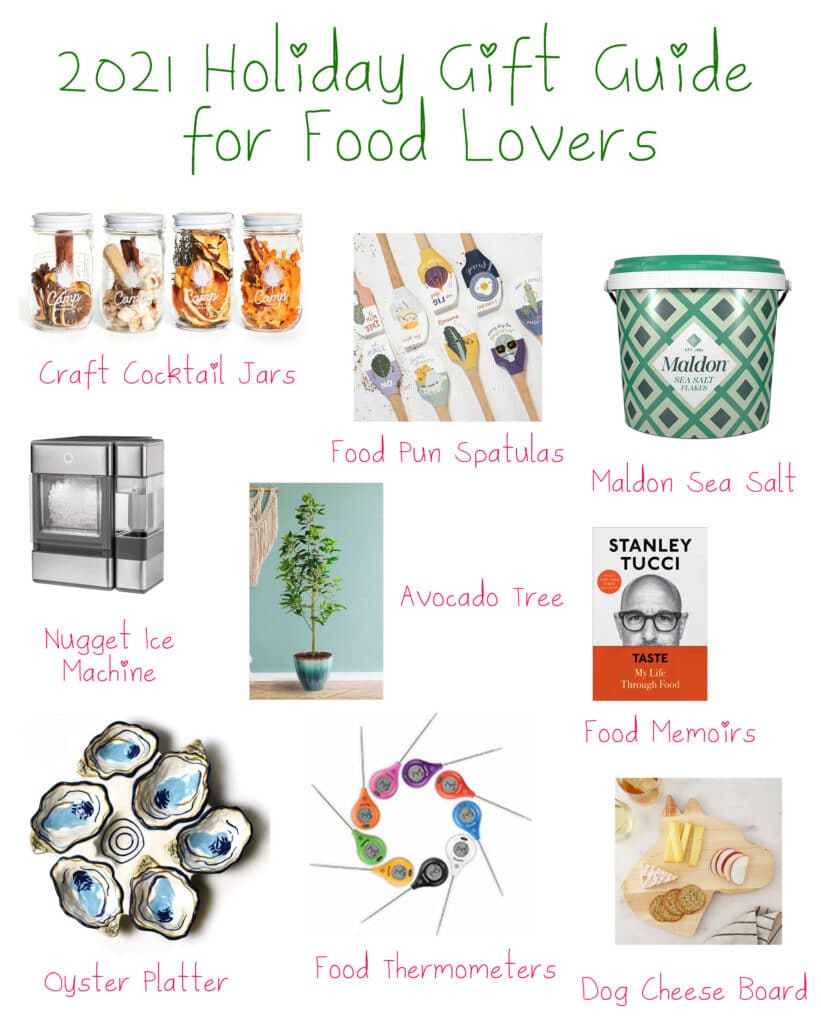 The holiday season is here!! And for the 12th year in a row (I can't believe it'e been TWELVE years!), I'm super excited to publish my holiday gift guide for food lovers.
This 2021 gift guide is packed with all new items that your foodie friends and family will absolutely love. But if you're new here, make sure to also look through my older gift guides. I never repeat items, but still fully endorse everything that's in my previous guides.
My previous guides have so many fabulous things that are very much still perfect for gift giving in 2021. You can check out all my past foodie gift guides here:
2020 Gift Guide for Food Lovers
2019 Gift Guide for Food Lovers
2018 Gift Guide for Food Lovers
2017 Gift Guide for Food Lovers
2016 Gift Guide for Food Lovers
2015 Gift Guide for Food Lovers
2014 Gift Guide for Food Lovers
2013 Gift Guide for Food Lovers
2012 Gift Guide for Food Lovers
2011 Gift Guide for Food Lovers
2010 Gift Guide for Food Lovers
I'm including affiliate links to some of the products I'm featuring in my 2021 holiday gift guide (which means I may make a small commission at no extra cost to you should you make a purchase), but if you can find any of these products at from a small local business, please purchase from there instead!
Without further ado, let's get holiday shopping!
Foodie Spatulas:
These rubber spatulas all feature different food puns and are SO cute. They make the perfect stocking stuffer, but if you're having a hard time picking just one, get your loved one a full set! They're also reversible... I have the "Kale Yeah" one that also says, "Oh, Kale No" on the other side.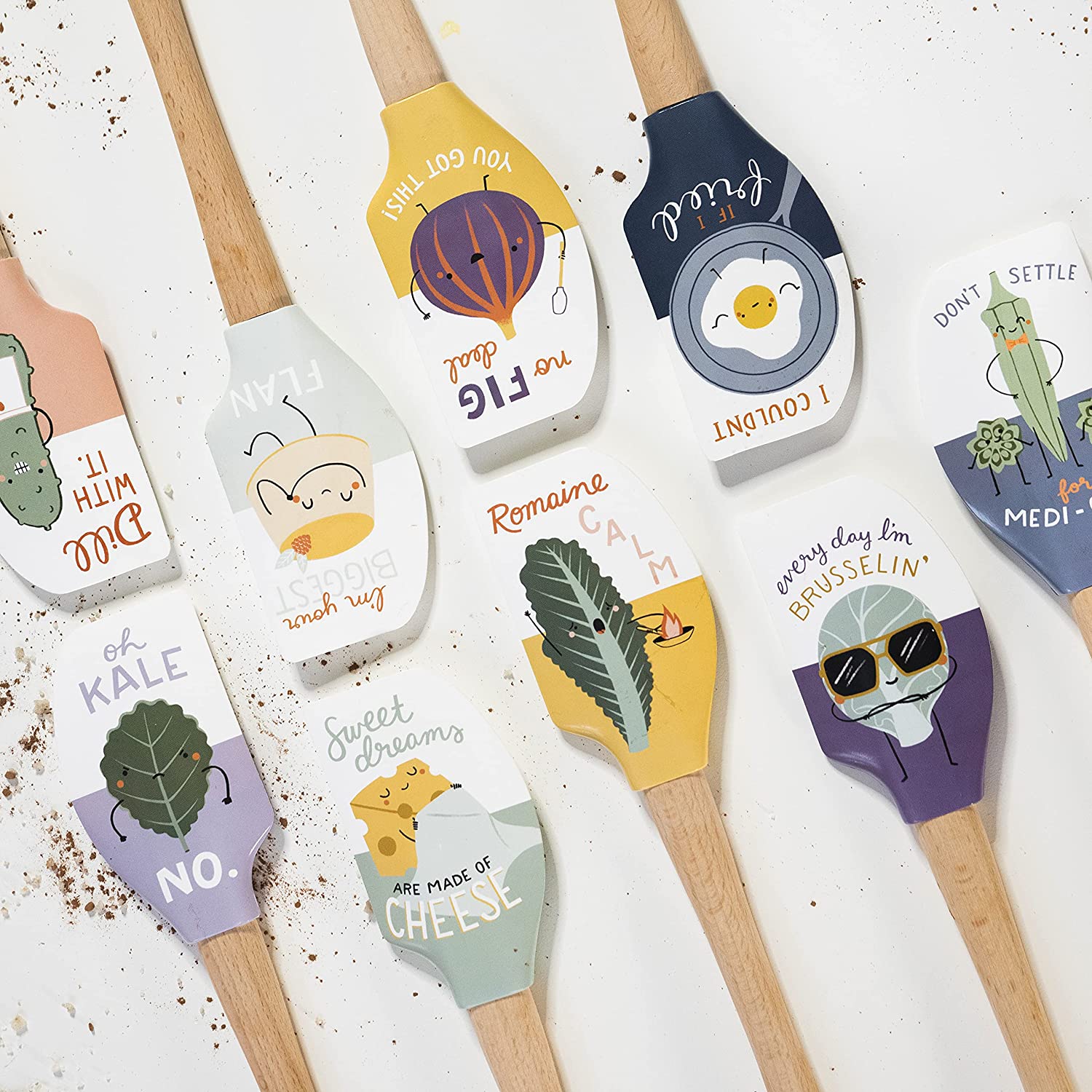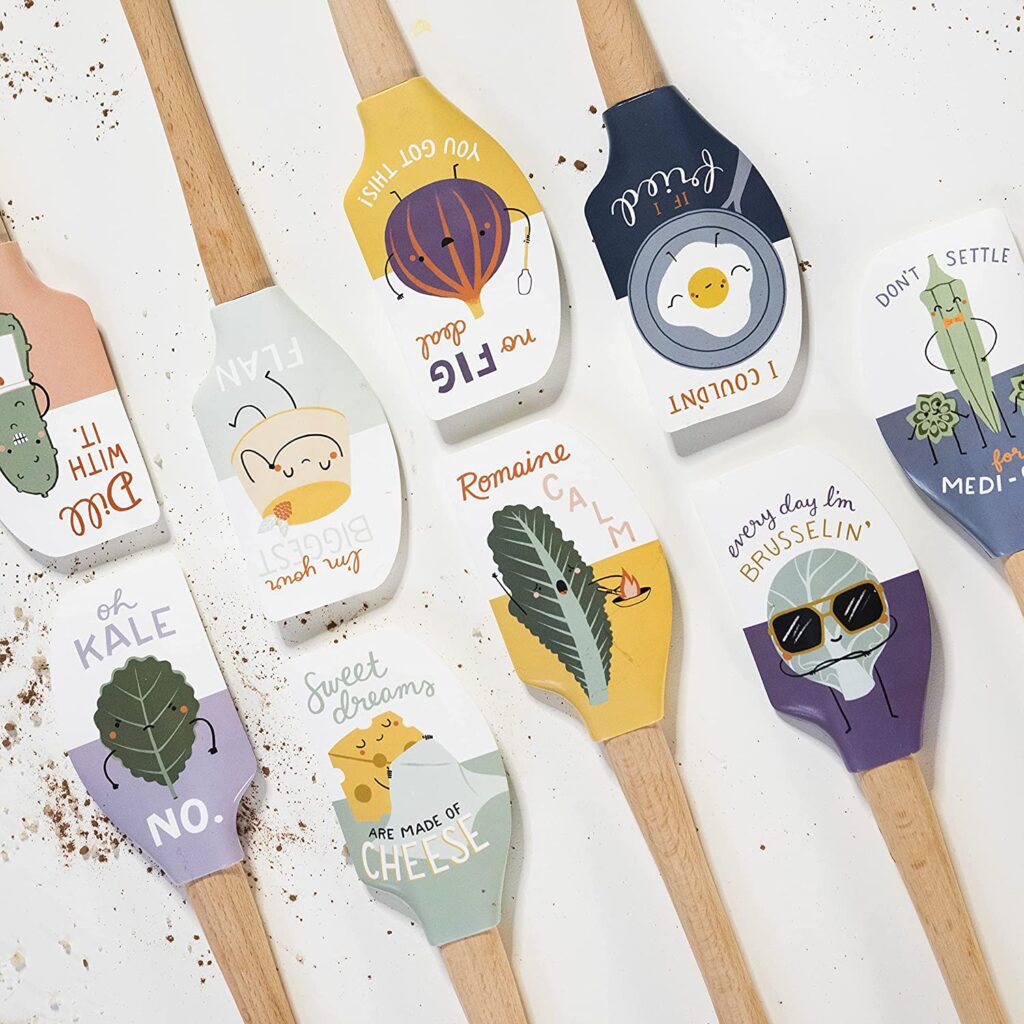 Cold Hardy Avocado Tree:
What do you get for the person who has everything? An avocado tree! This container-friendly avocado tree can grow indoors or outdoors in temperatures as low as 20 degrees. It can also fruit within the first year. Who wouldn't love to have avocados growing right in their home?? I think this is such a fun and unique gift.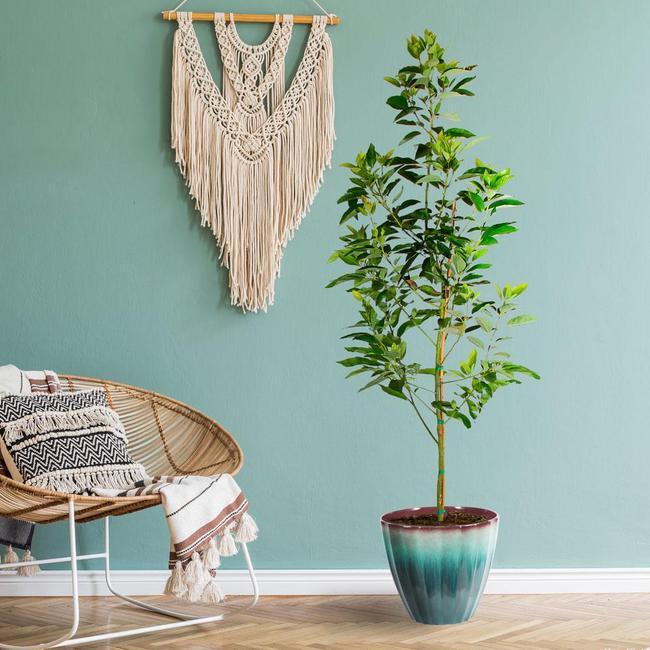 Opopop:
Who wouldn't love a gift of popcorn?? Opopop is "flavor-wrapped" popcorn and comes in so many fun flavors, from butter to gingersnap to chedapeno. I love the idea of gifting a popcorn kit with a few flavors and popper bowl.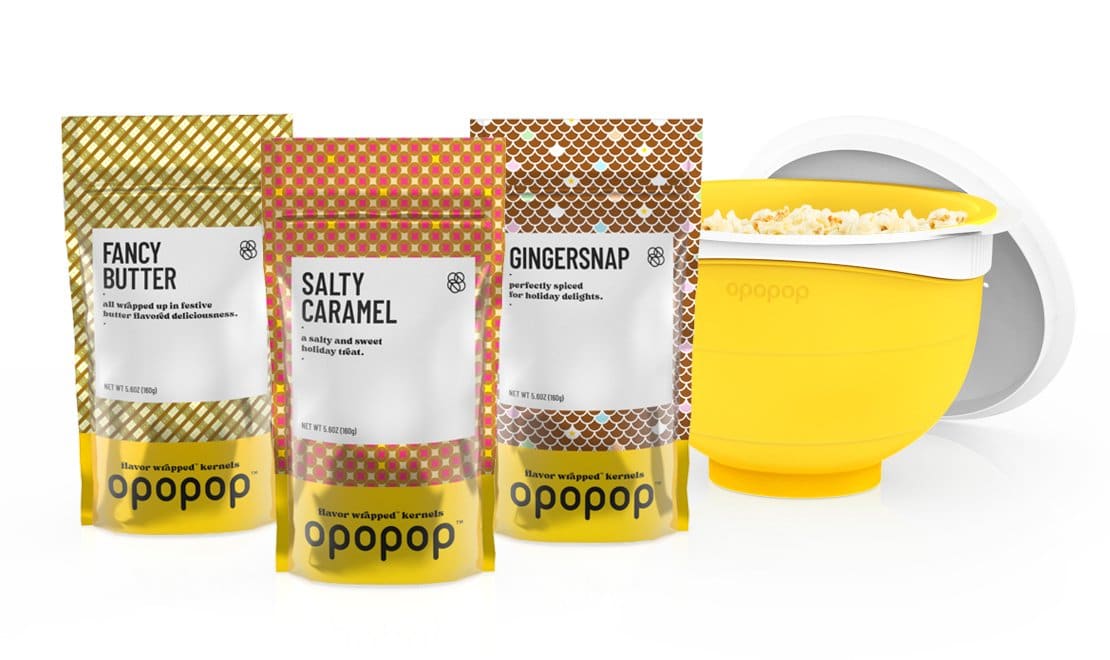 Gingerbread Cookie Cooling Rack:
This gingerbread cookie cooling rack is such a cute gift for the cookie baker in your life! It would also make a fun gift when paired with a selection of home-baked Christmas cookies and other baking items.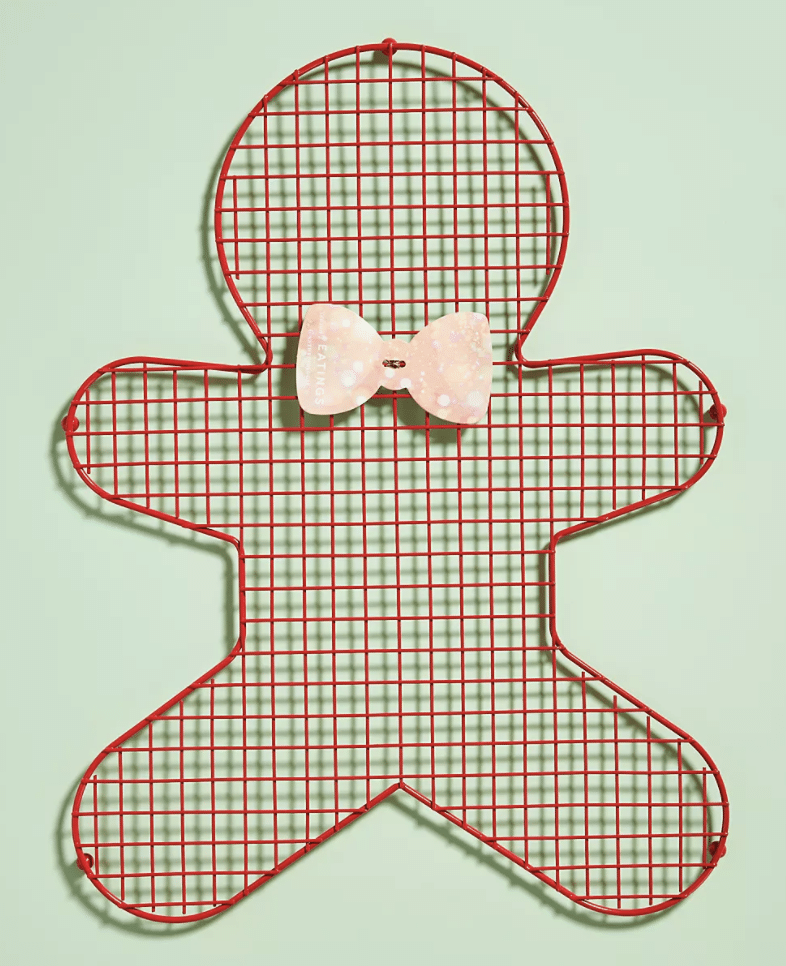 The Three Sisters Garden Candles:
It can be tough to find high-quality candles that actually smell like the food they proclaim to smell like. This candle trio includes rosemary, sage, and roma tomato and is meant to smell just like a summer garden. The candles are made from 100% vegetable wax.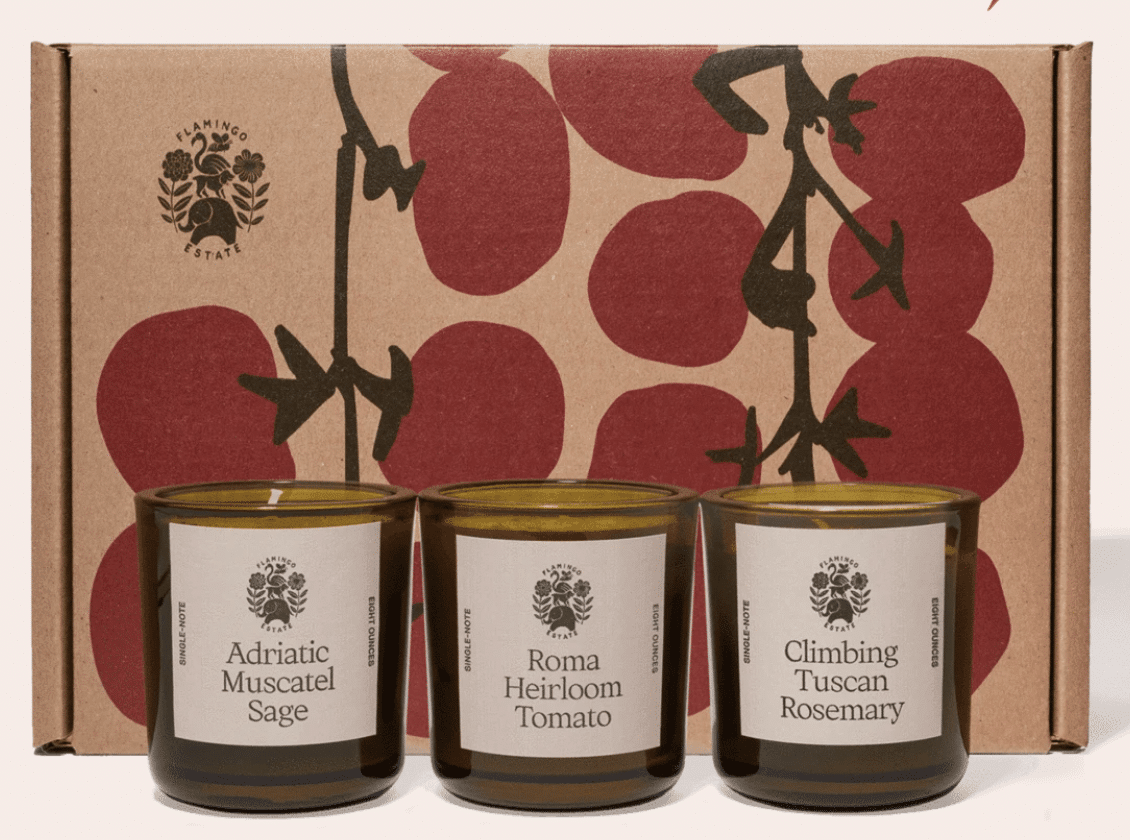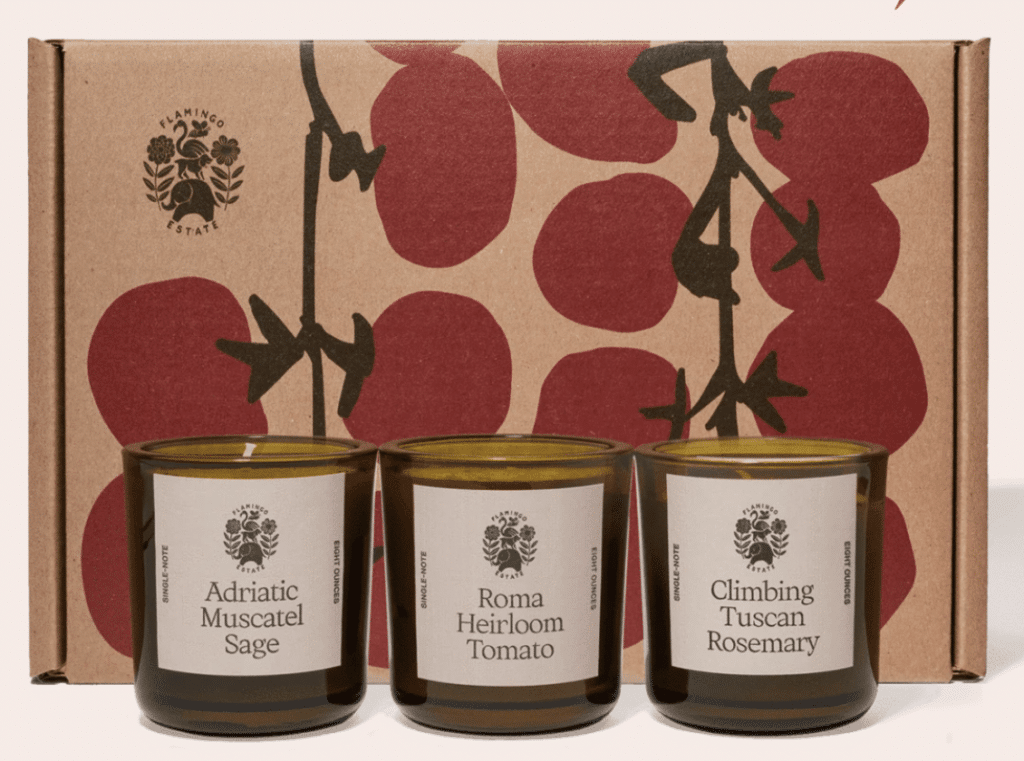 Camp Craft Cocktails:
I've been seeing these Camp craft cocktail kits everywhere lately and I think they're such a perfect gift! The jars are filled with everything you need to enjoy the perfect craft cocktail, just add alcohol! To make this gift even better, pair it with a bottle of the appropriate liquor.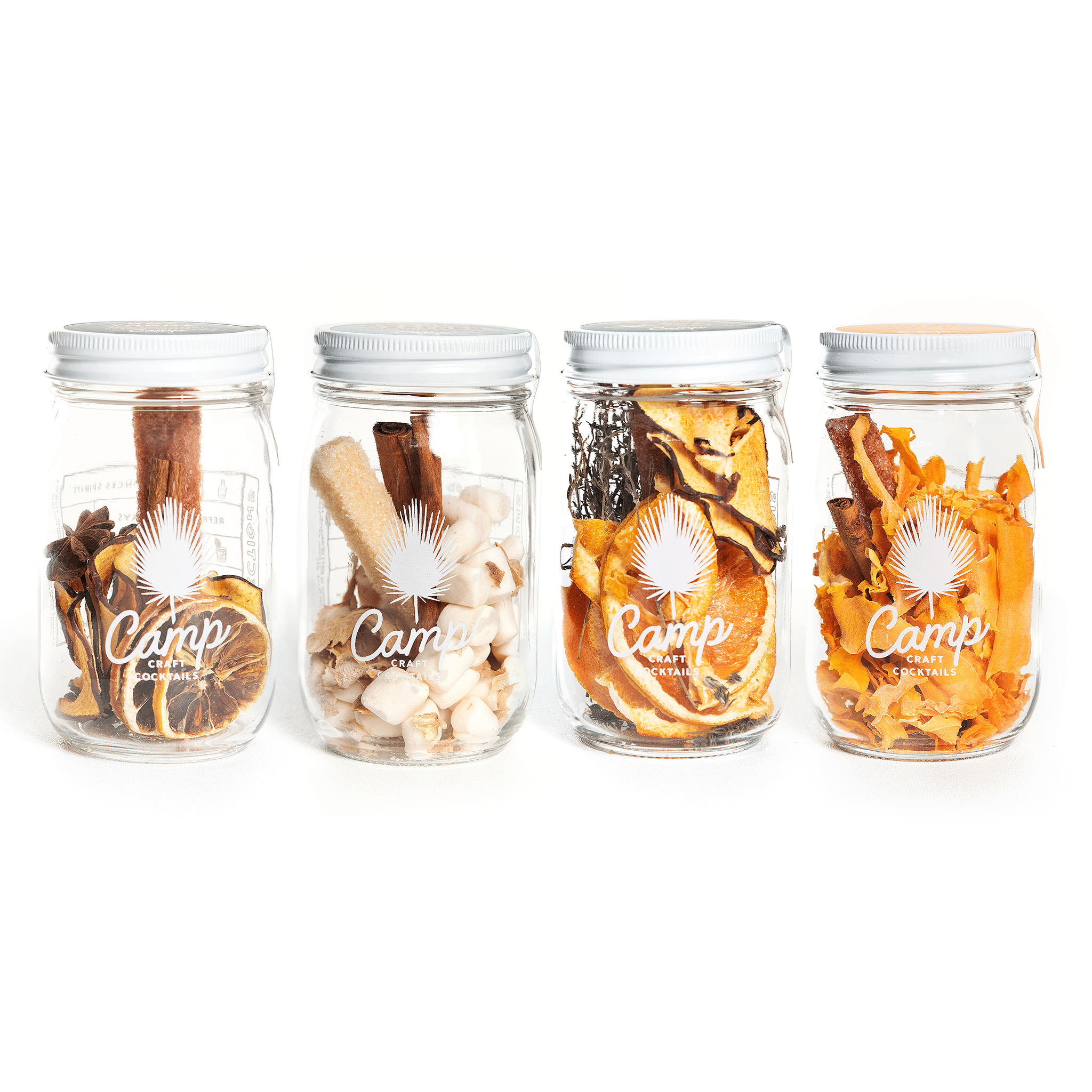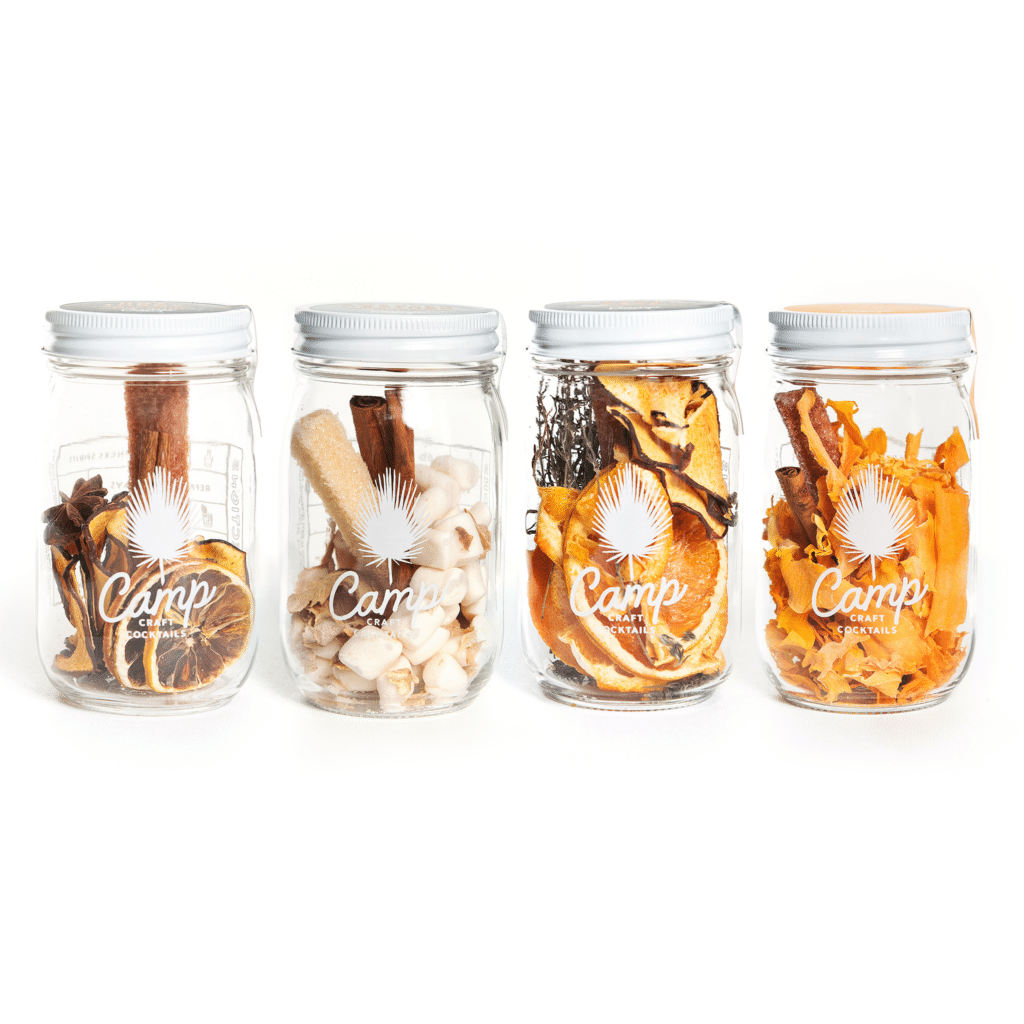 ThermoPop Thermometers:
I will recommend ThermoWorks Thermapen thermometers until the day I die. They're the best food thermometer I've ever used, but I do recognize that they're a bit pricey. That's why I'm excited to see that ThermoWorks has a much more affordable thermometer called ThermoPop. It comes in lots of fun colors and has incredible reviews!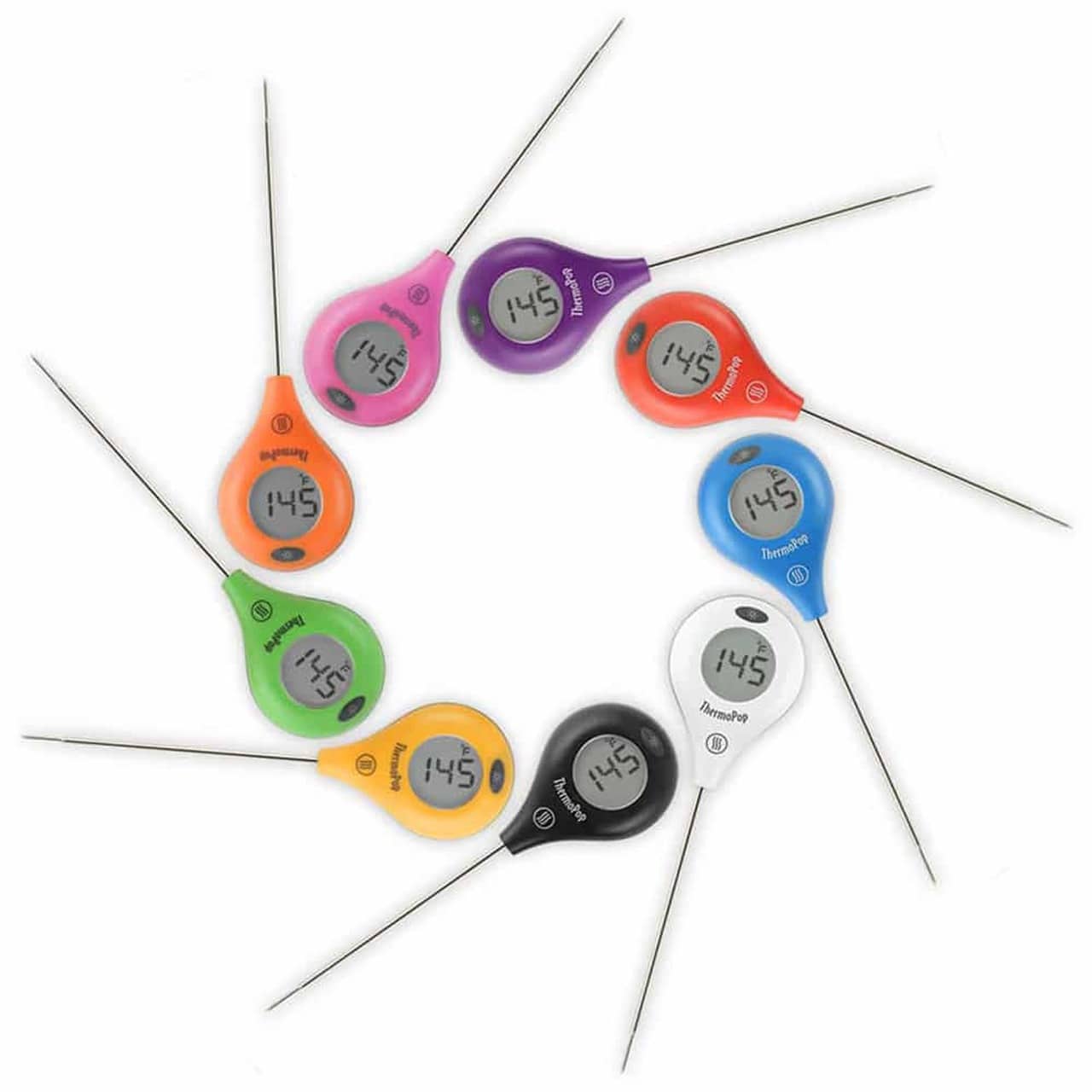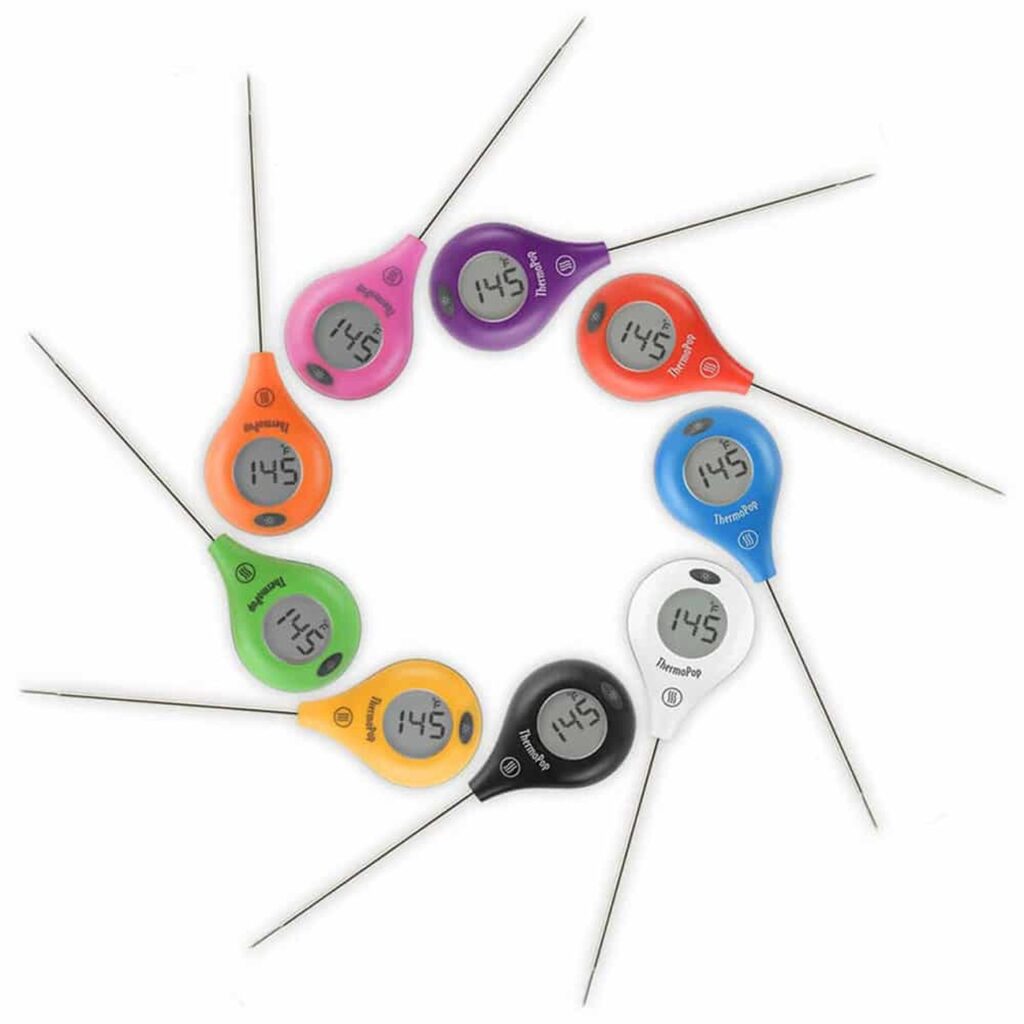 Broth Bombs:
How fun are these?? They're like bath bombs, but for your food! Drop one of these broth bombs into your stock pot and will fizz and add flavor to whatever you're cooking (chili, stew, etc.) They come in flavors like curry, chili, and more and make for a great stocking stuffer!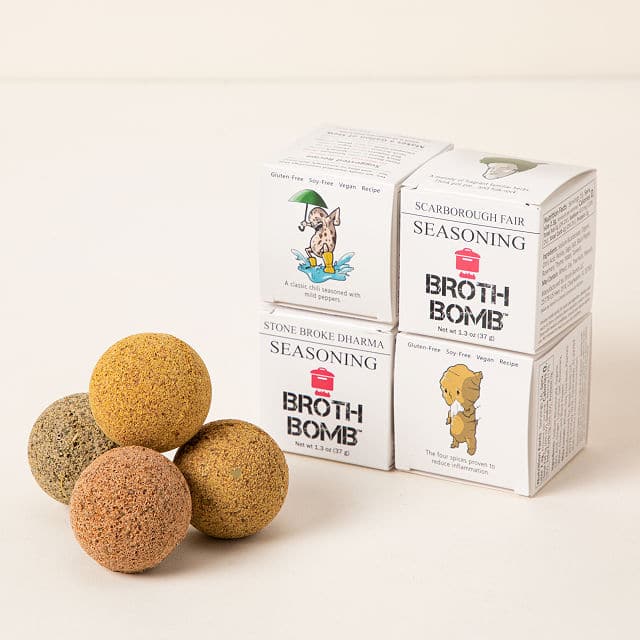 Personalized Platter:
Personalized gifts are always so thoughtful and in the past, I've included personalized cutting boards and personalized tea towels in my gift guides. This year, I'm recommending these adorable personalized platters! They're perfect for newlyweds or anyone who loves to entertain.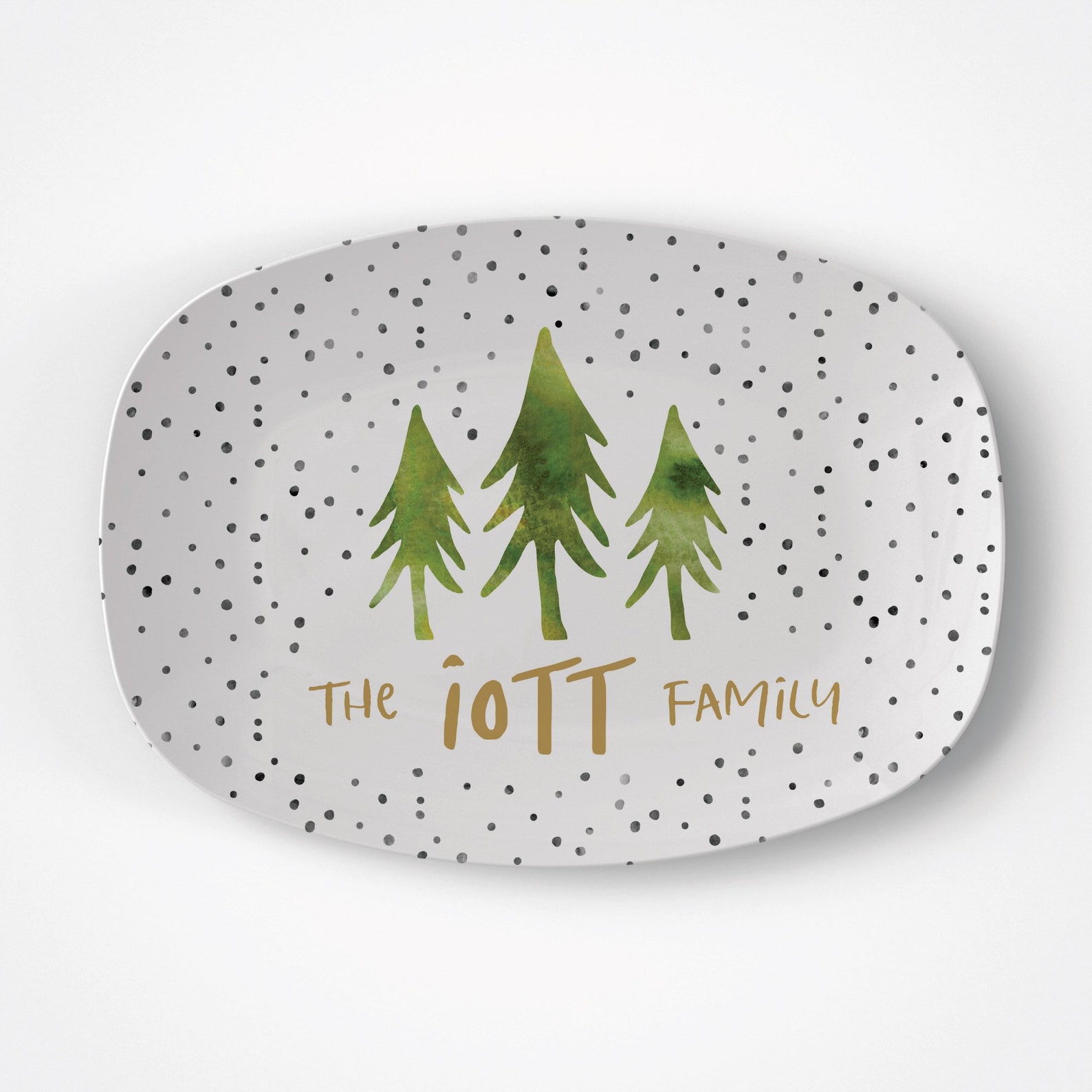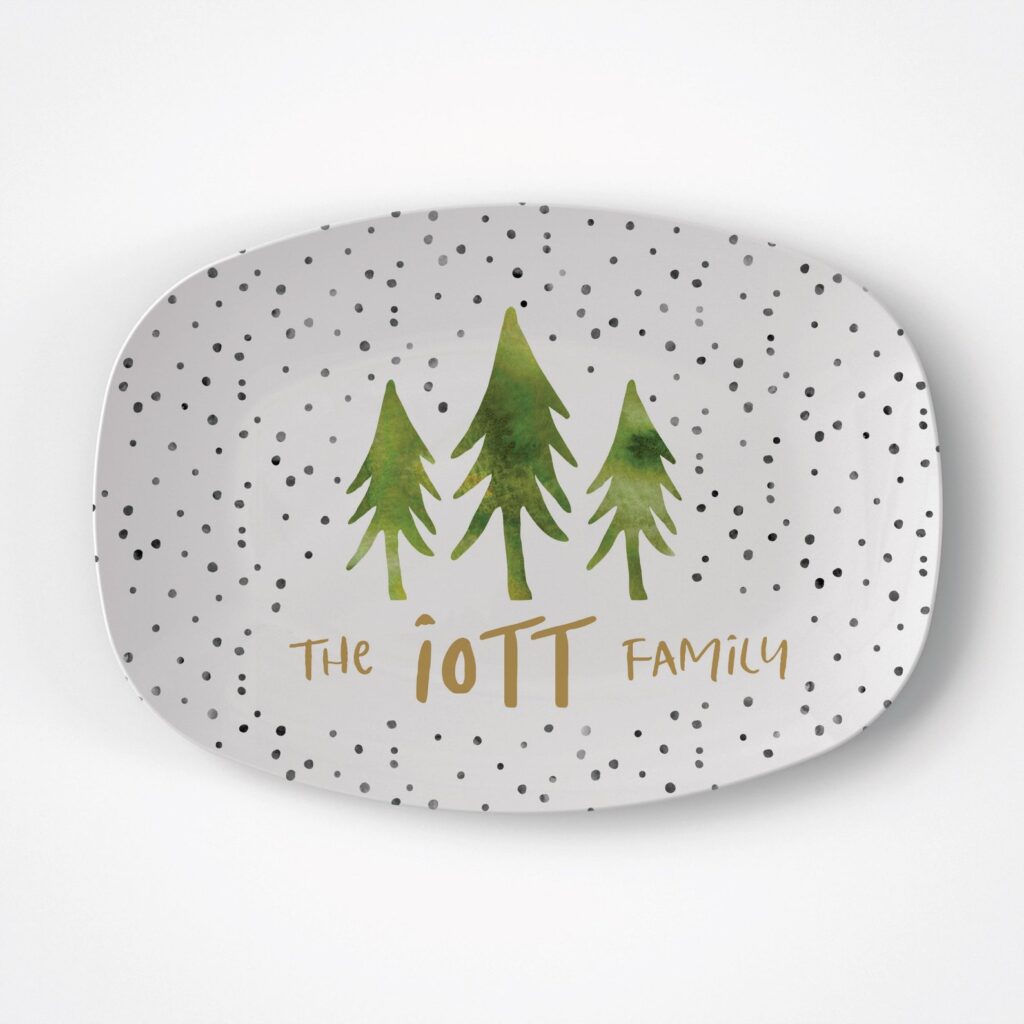 Maldon Sea Salt:
This tub of Maldon sea salt will make any home cook very happy this holiday season! It's some of the best salt around, especially for anyone who loves cooking steak. Bonus points for gifting it with the book Salt Fat Acid Heat (which details exactly why salt is so important in cooking!).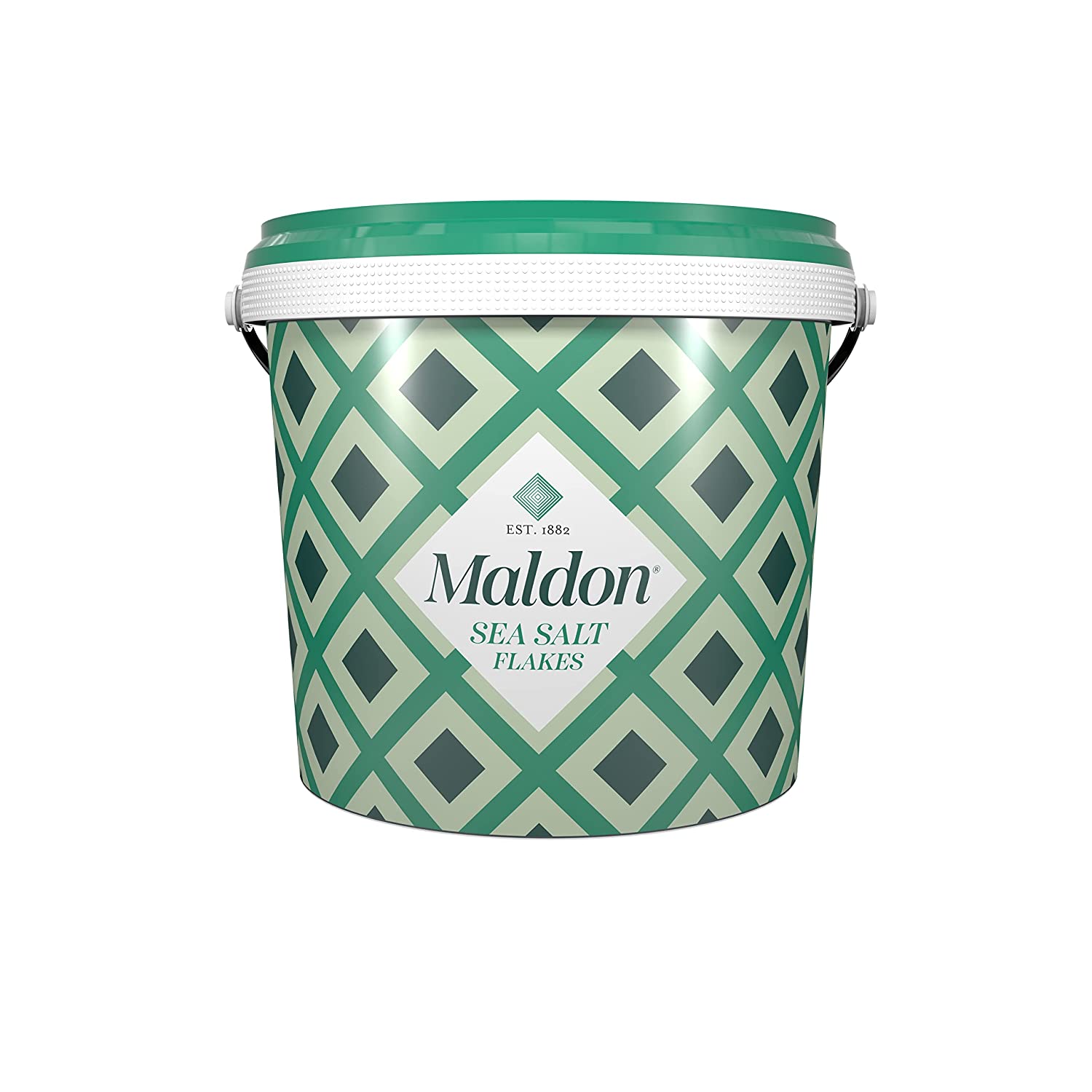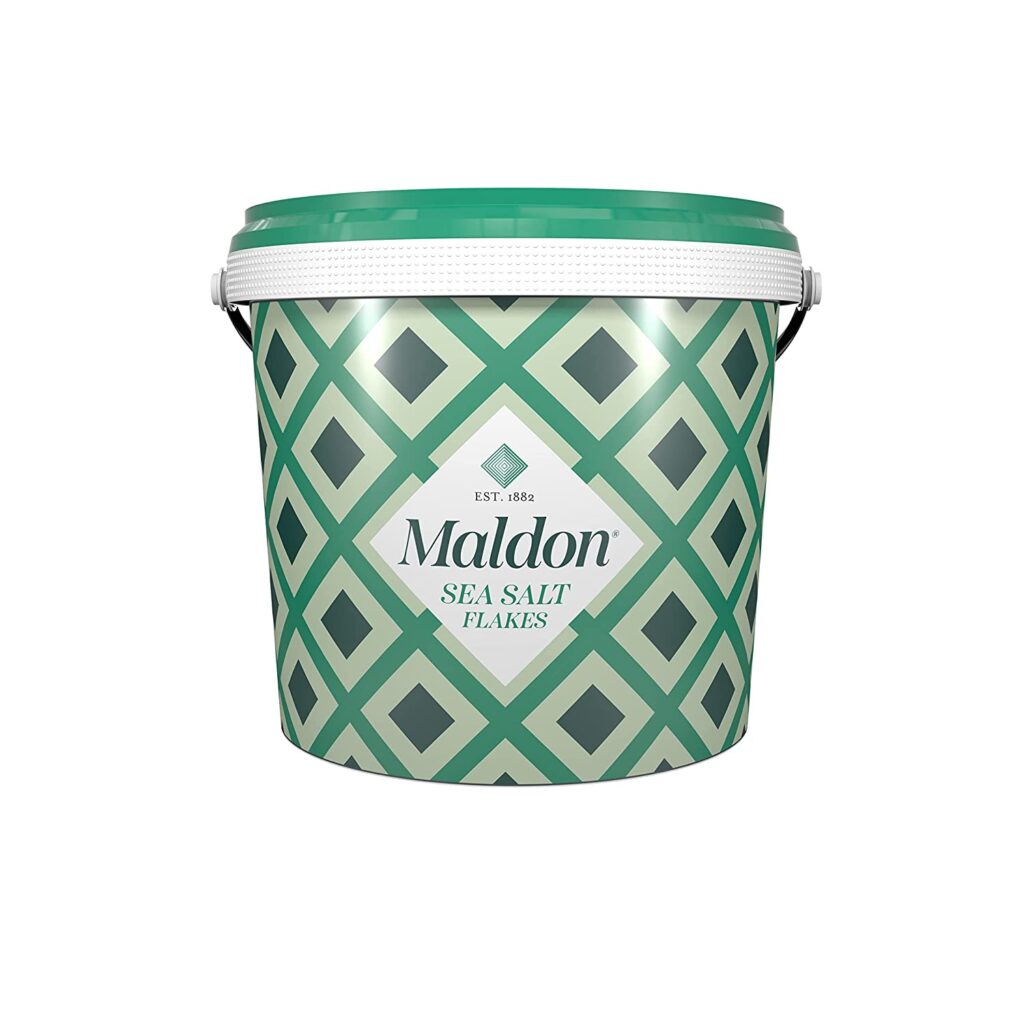 Nugget Ice Maker:
This gift is definitely a splurge gift for someone you really love, but it will certainly make someone really happy! We purchased this Opal nugget ice maker last year when our not old refrigerator's ice maker broke for good and it's been amazing! Nugget ice whenever we want it feels like a dream come true.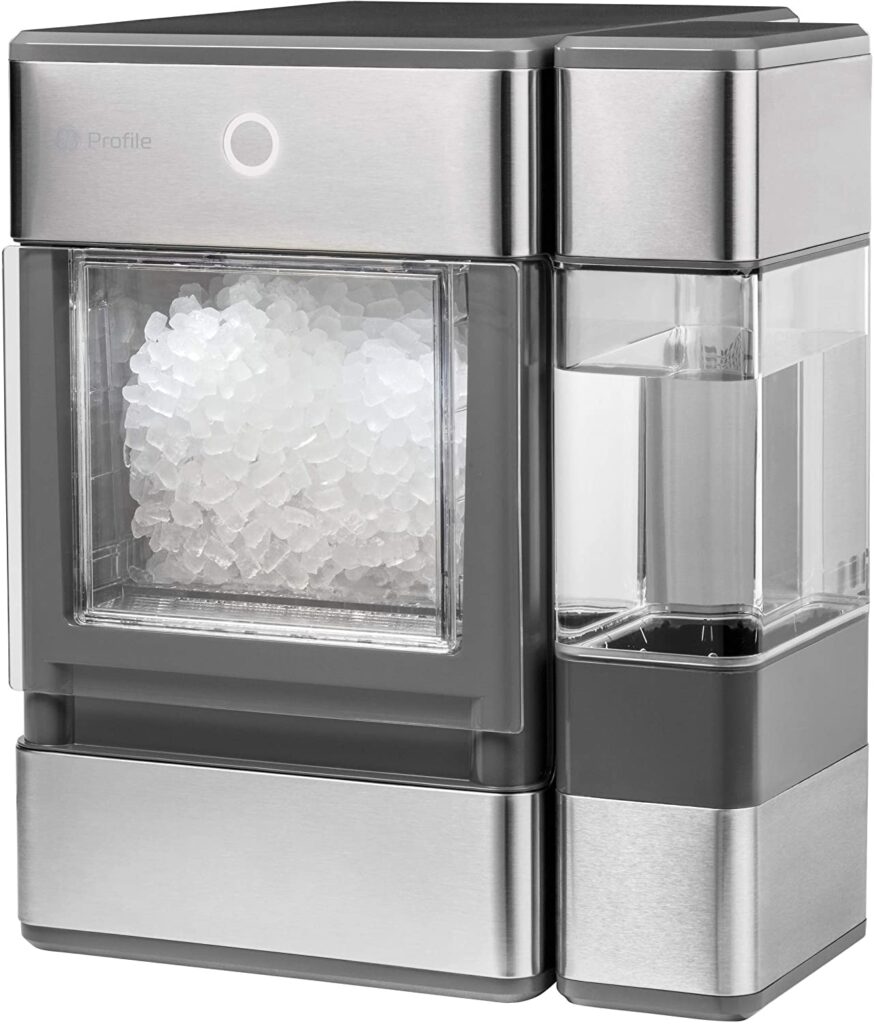 Food Puzzles:
I've been loving puzzles lately and food-themed puzzles make me especially happy. This is the perfect gift for anyone who's really hard to shop for that enjoys a good challenge.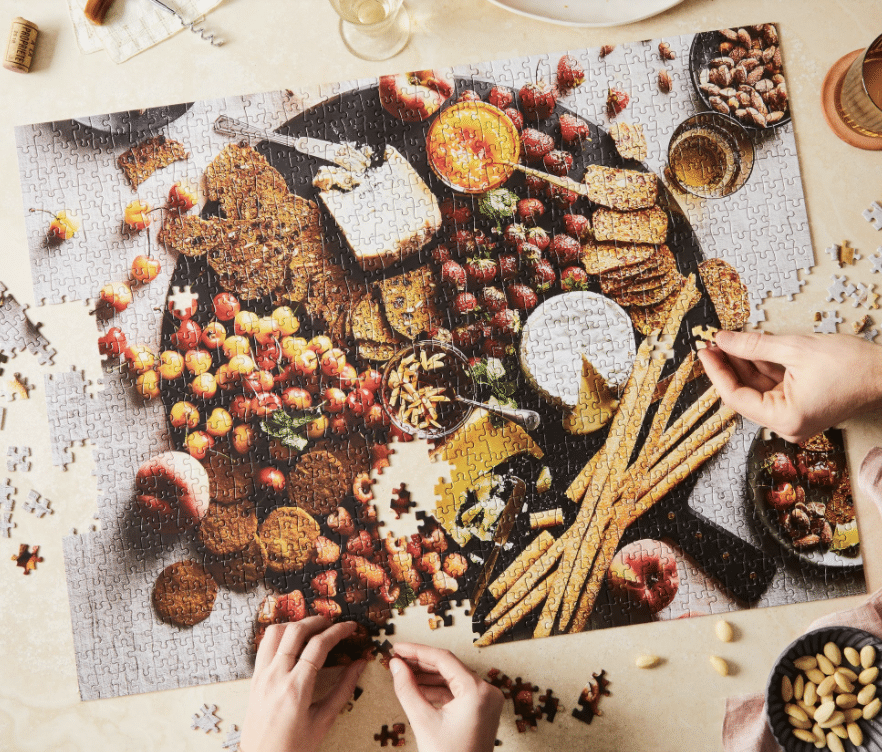 Feminist Foodie Totes:
Food and girl power combined (plus a handy way to carry your groceries home)?? I love to see it! These feminist foodie totes are the best. Any day you can smash the garlic AND the patriarchy all at once is a good day!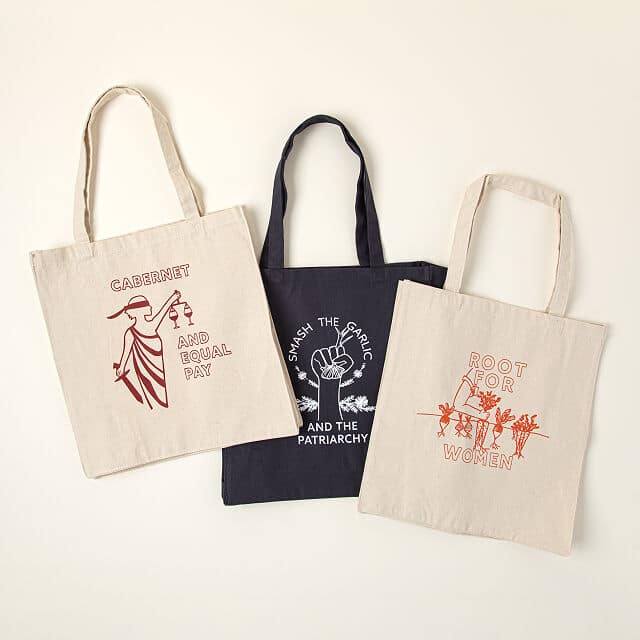 Portable Espresso Machine:
Espresso on the go? This little portable espresso machine is so perfect for any coffee lover who does a lot of camping or traveling. It could also come in handy for anyone with a tiny kitchen who still wants to get an easy espresso fix.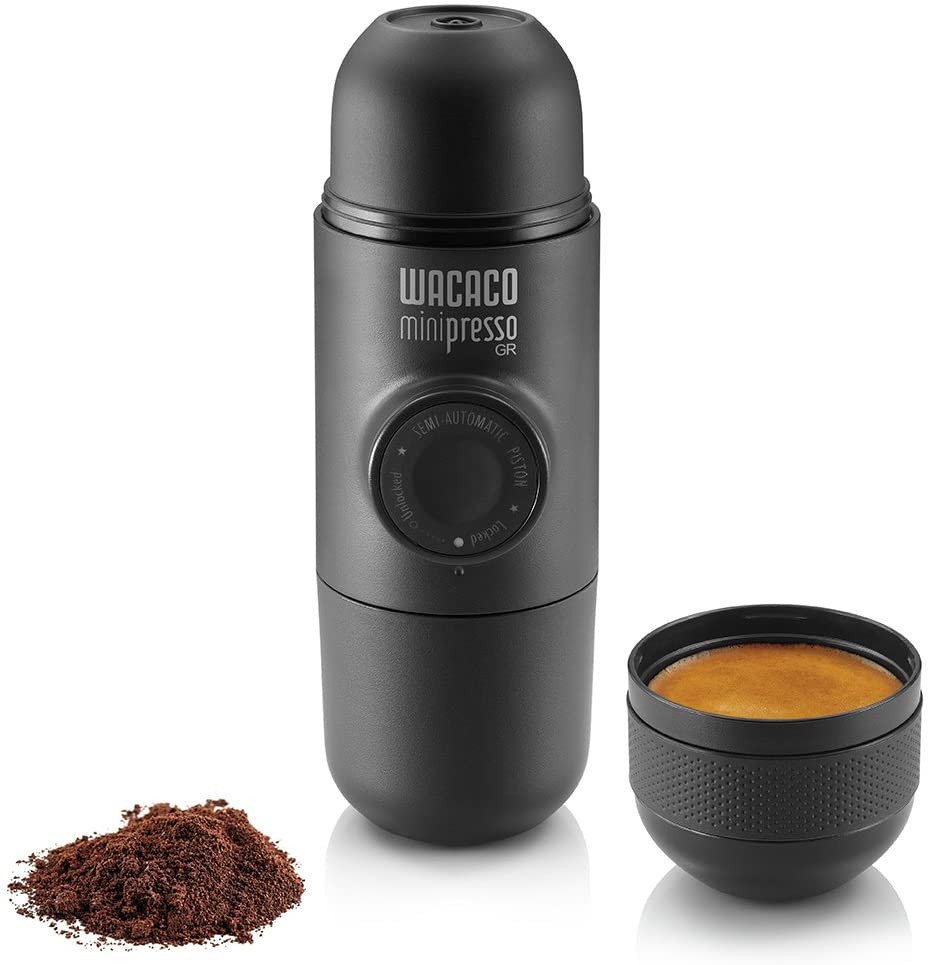 Flavored Simple Syrups:
You KNOW I'm obsessed with making homemade simple syrup. And homemade simple syrups make an awesome holiday gift. But if you don't want to make your own, you can also buy a set in some really fun flavors.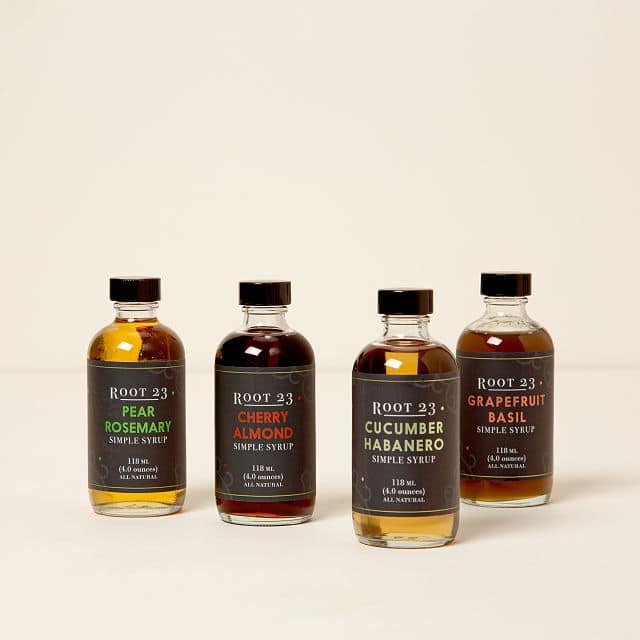 Pretty Knives:
I love a good high-quality professional knife. But I also like adding little bits of fun into my kitchen and this knife set is not only beautiful, but great for conducting simple kitchen tasks.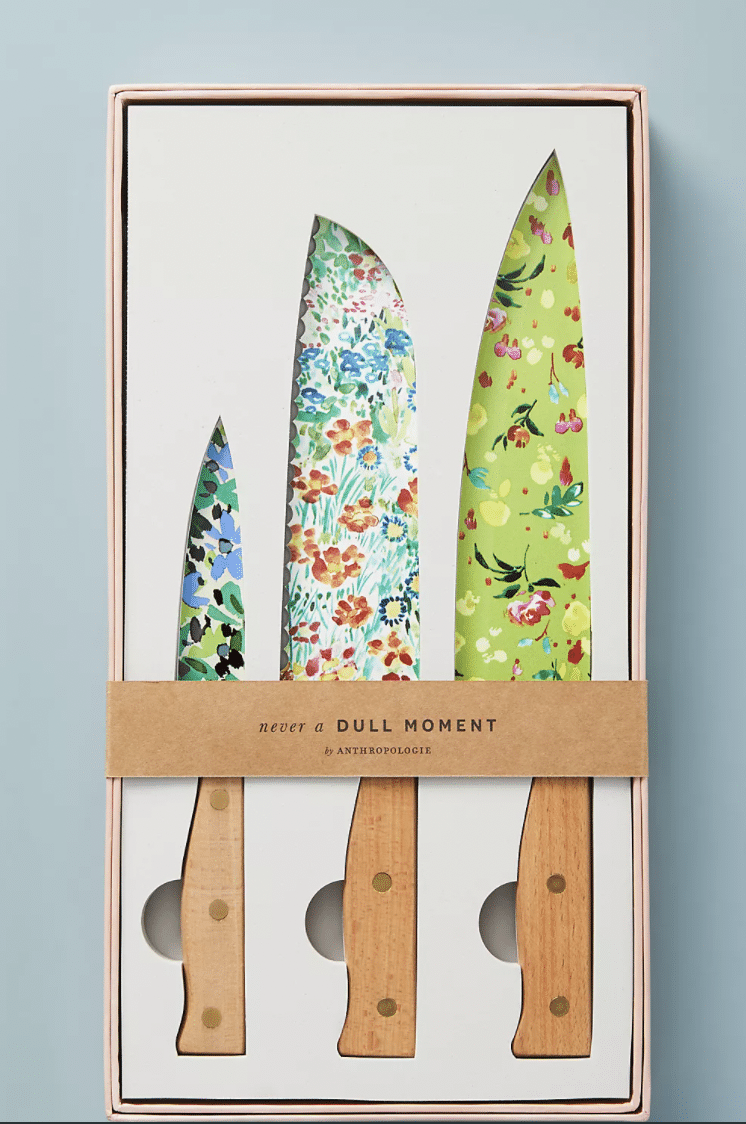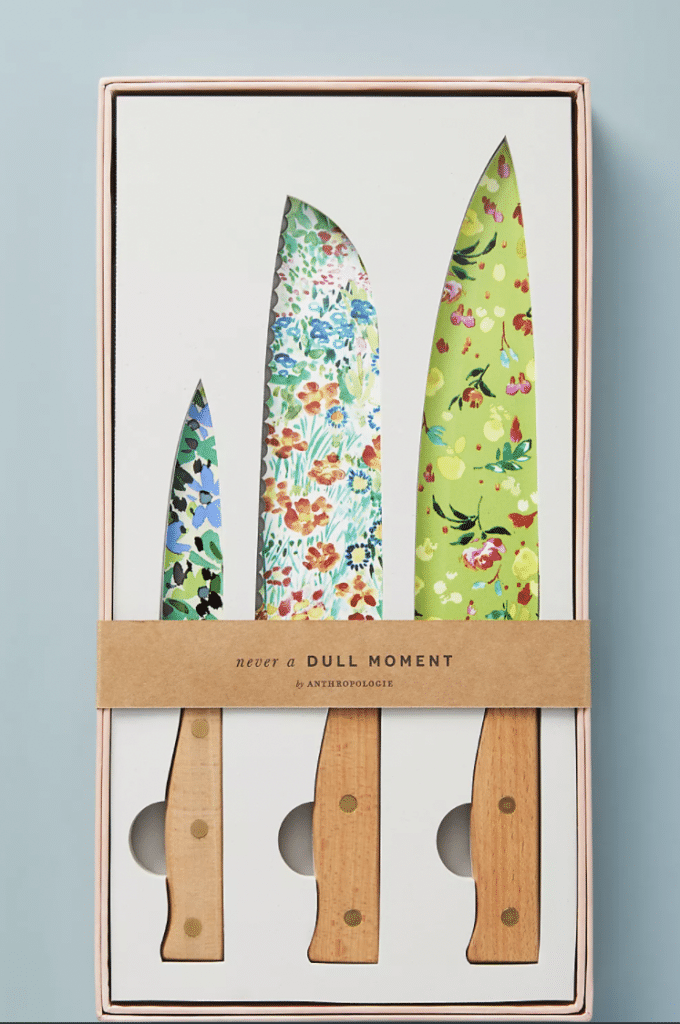 Vitamix Food Cycler:
This is another gift that's a little bit pricey, but perfect for the person who has everything. This food recycler reduces food waste to a fraction of its original volume in just minutes. It's compact and quiet and a great gift for anyone interested in composting and reducing kitchen waste.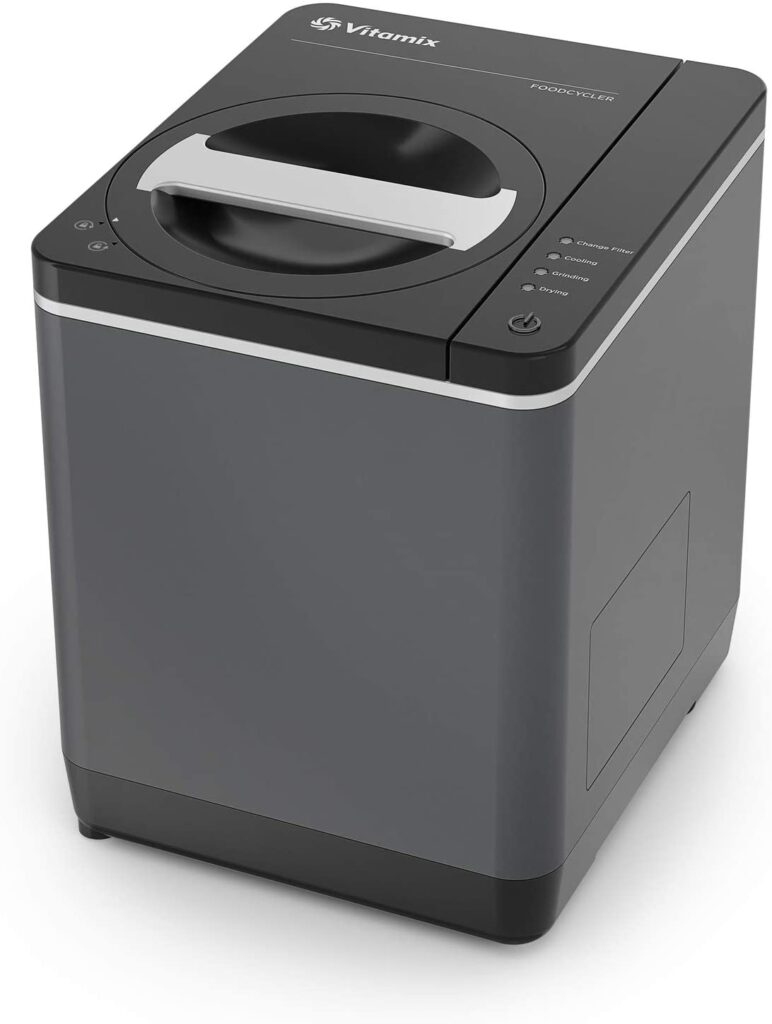 Bubble Tea Kit:
If you know someone who's bubble tea obsessed, this super handy bubble tea kit will make it so they can make their own bubble tea at home (complete with tapioca pearls!) any time they want.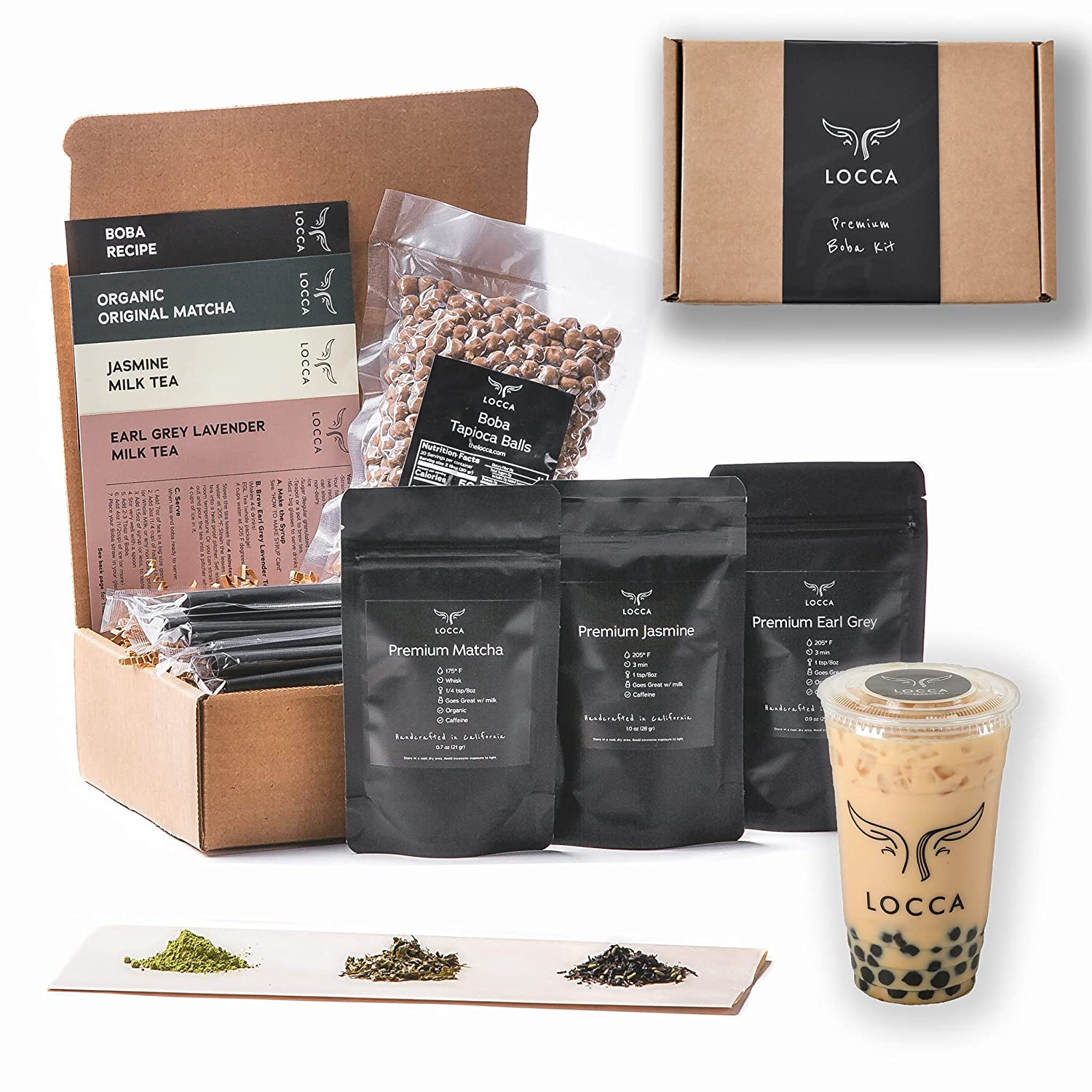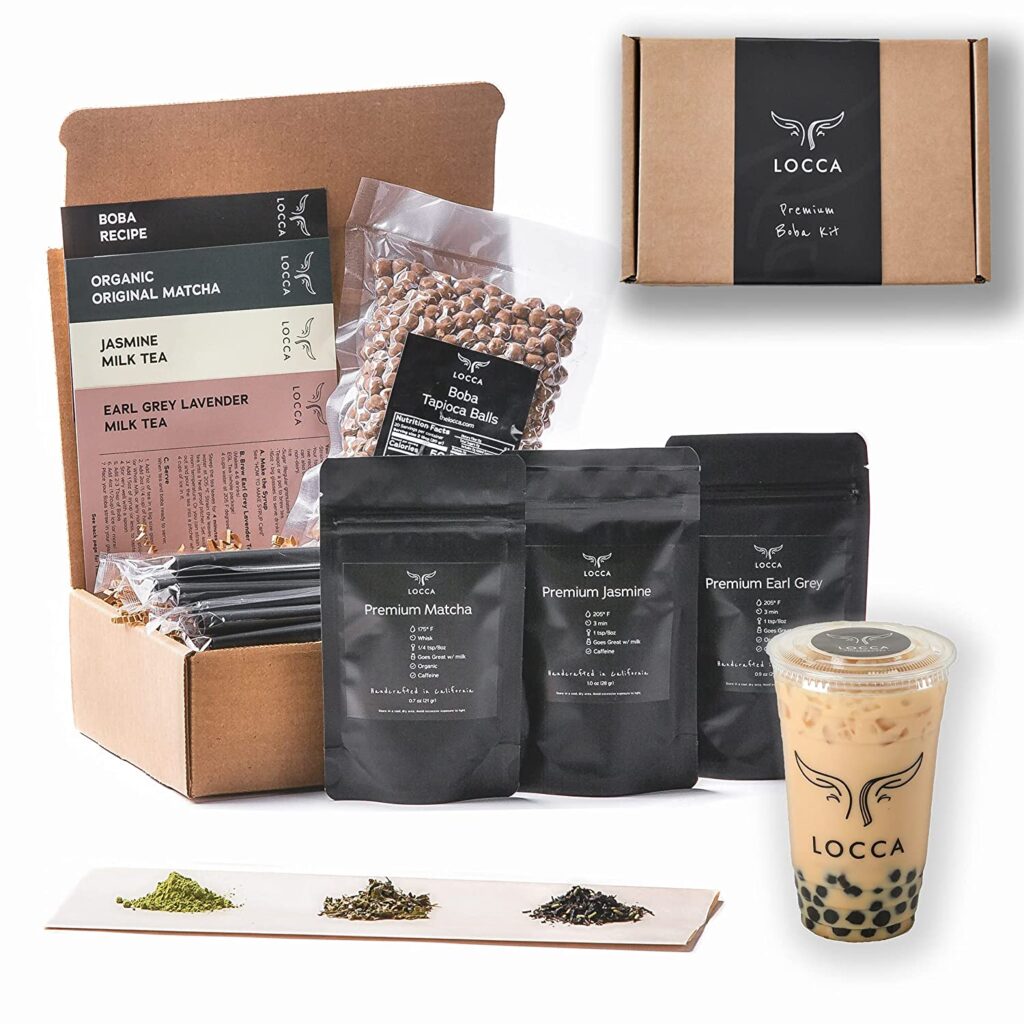 Studio Badge Boards:
I love a good board or platter that can play double duty as cheese/charcuterie board and home decor. These beautiful boards from Ghana-based Studio Badge are the kinds of boards you'll want to keep on display in your home at all times. As their website states, "we are obsessed with making beautiful objects that bring joy into daily life."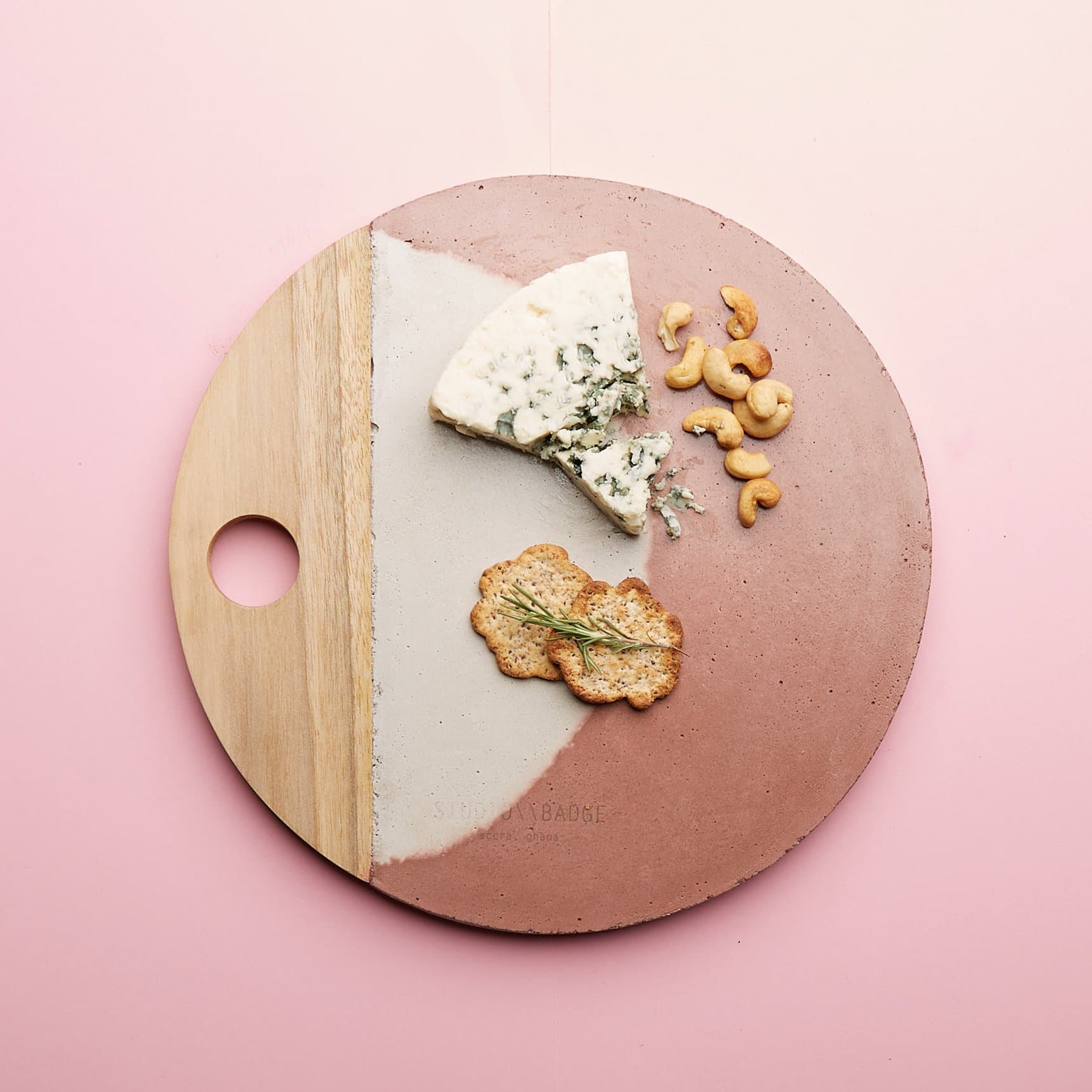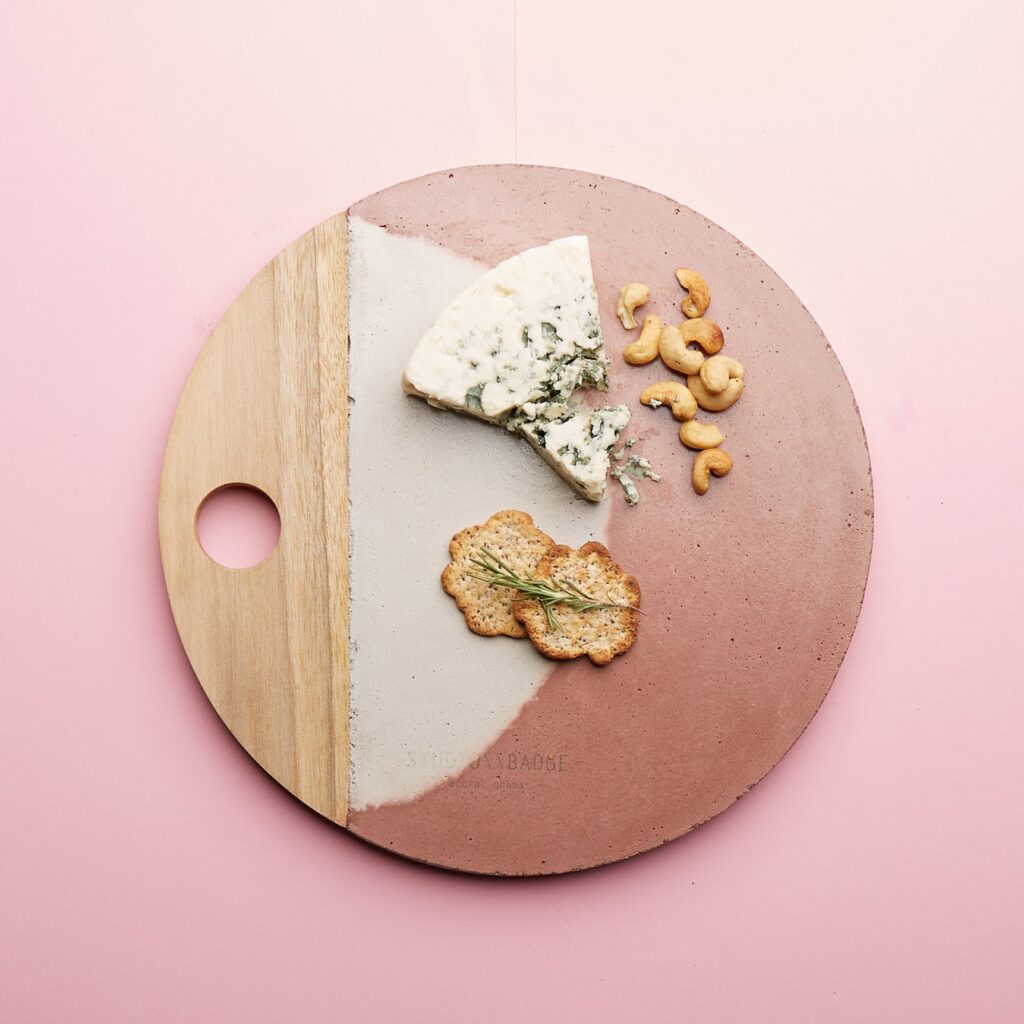 Edible Food Crayons:
How fun are these?? Each edible food crayon is made with with all-natural ingredients and when you add a few shavings to your dish, you'll be adding lots of delicious flavors. This a totally outside-the-box gift idea that will add even more fun into cooking!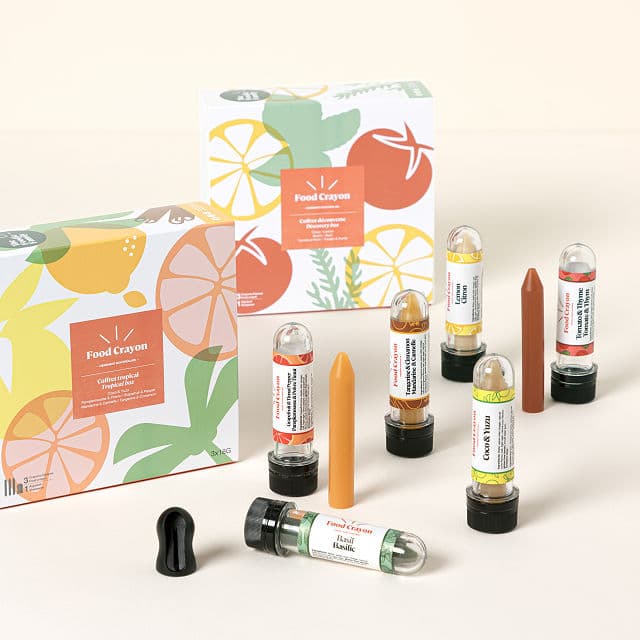 Adopt an Olive Tree:
Another gift for the person who has everything, this gift lets you adopt an olive tree in Puglia and have the chance to receive olive oil from the tree for the duration of your choice.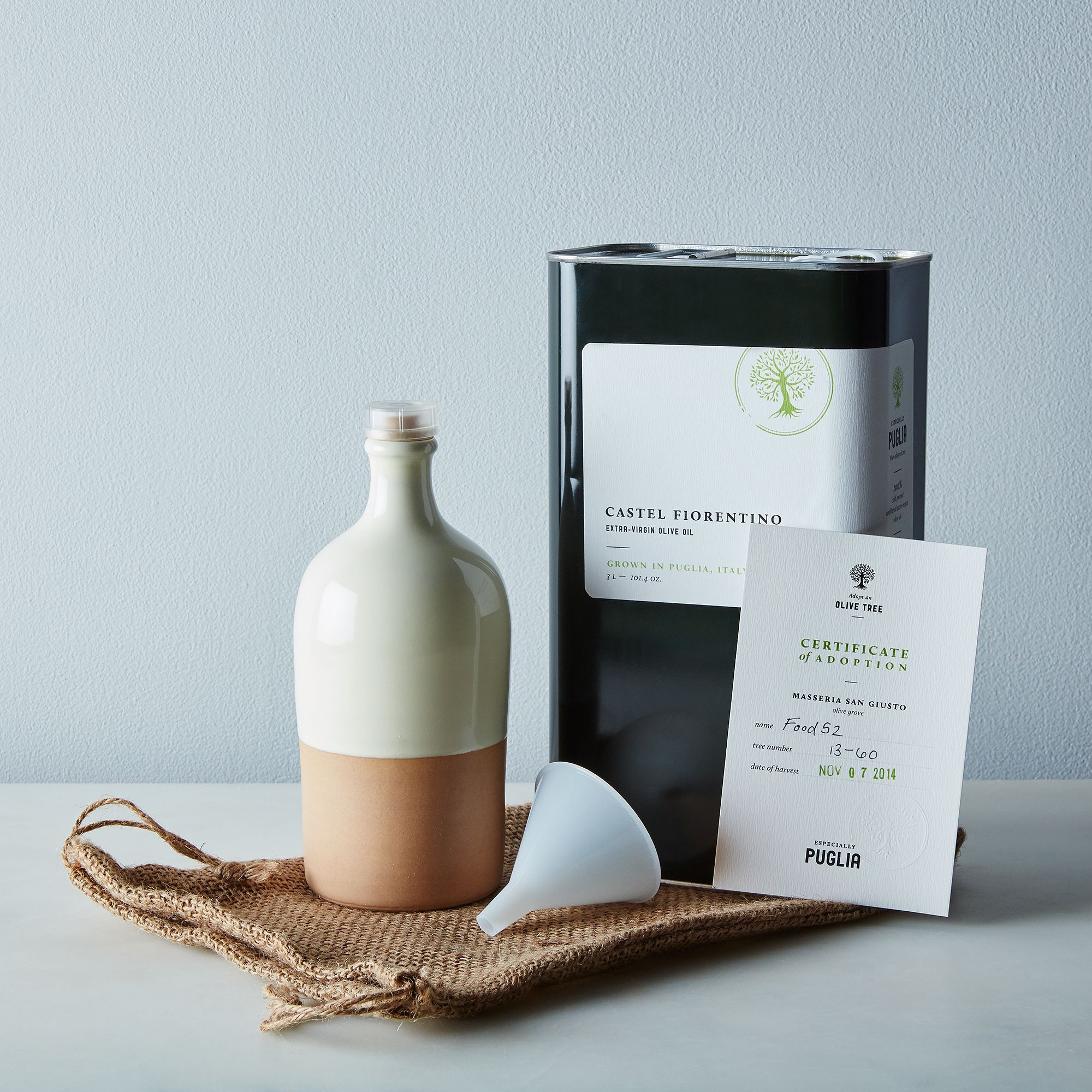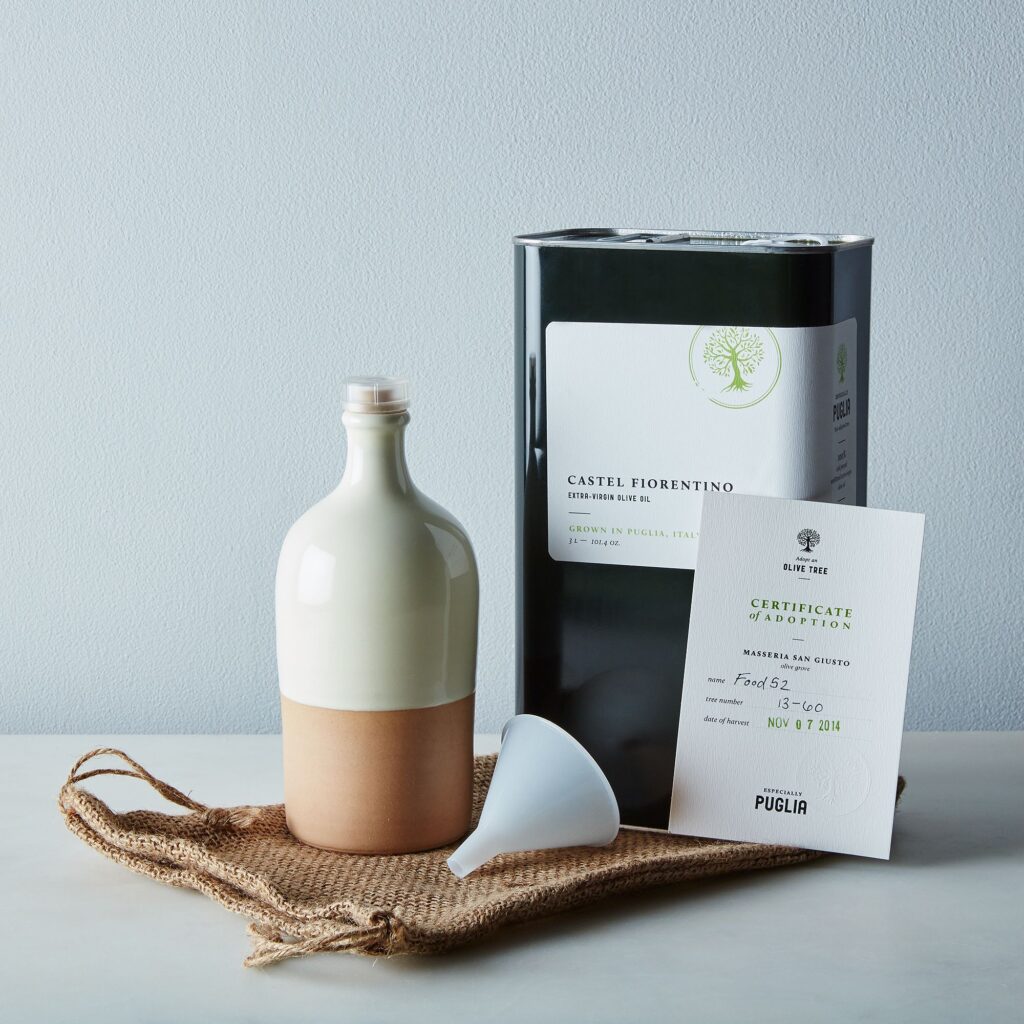 Foodie Memoirs:
Everyone knows a cookbook makes a great gift, but consider gifting food memoirs and biographies this year! There are several great ones out, including Stanley Tucci's Taste: My Life Through Food and Anthony Bourdain's World Travel and Bourdain: The Definitive Oral Biography.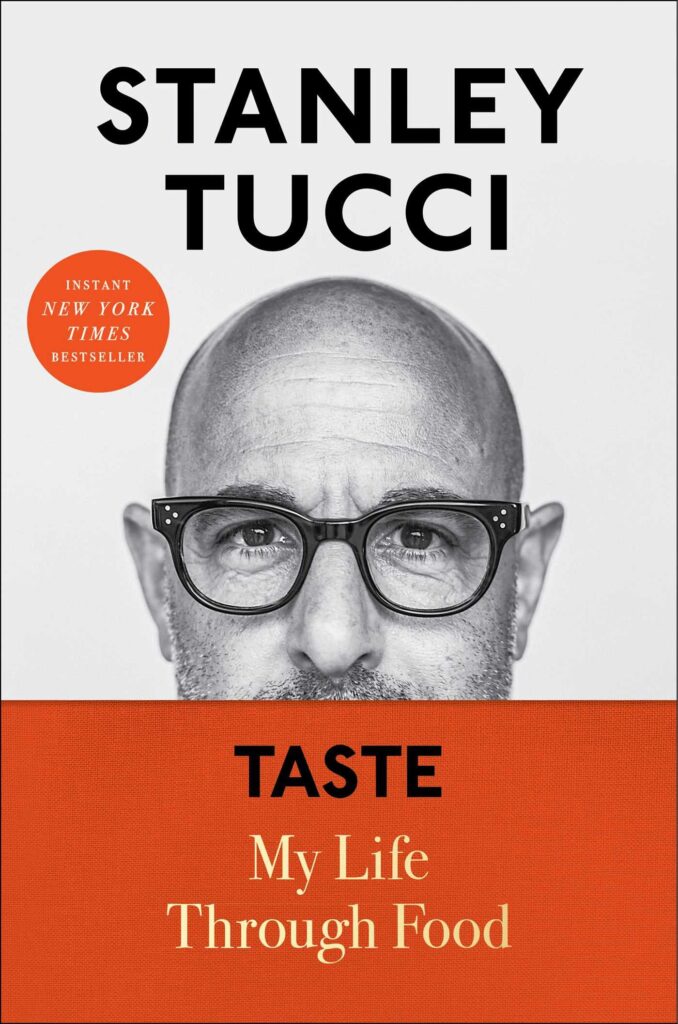 Oyster Platter:
If you have a loved one who loves enjoying oysters at home, they probably already have a shucking set. But do they have a gorgeous oyster platter? This platter is stunning and great for entertaining.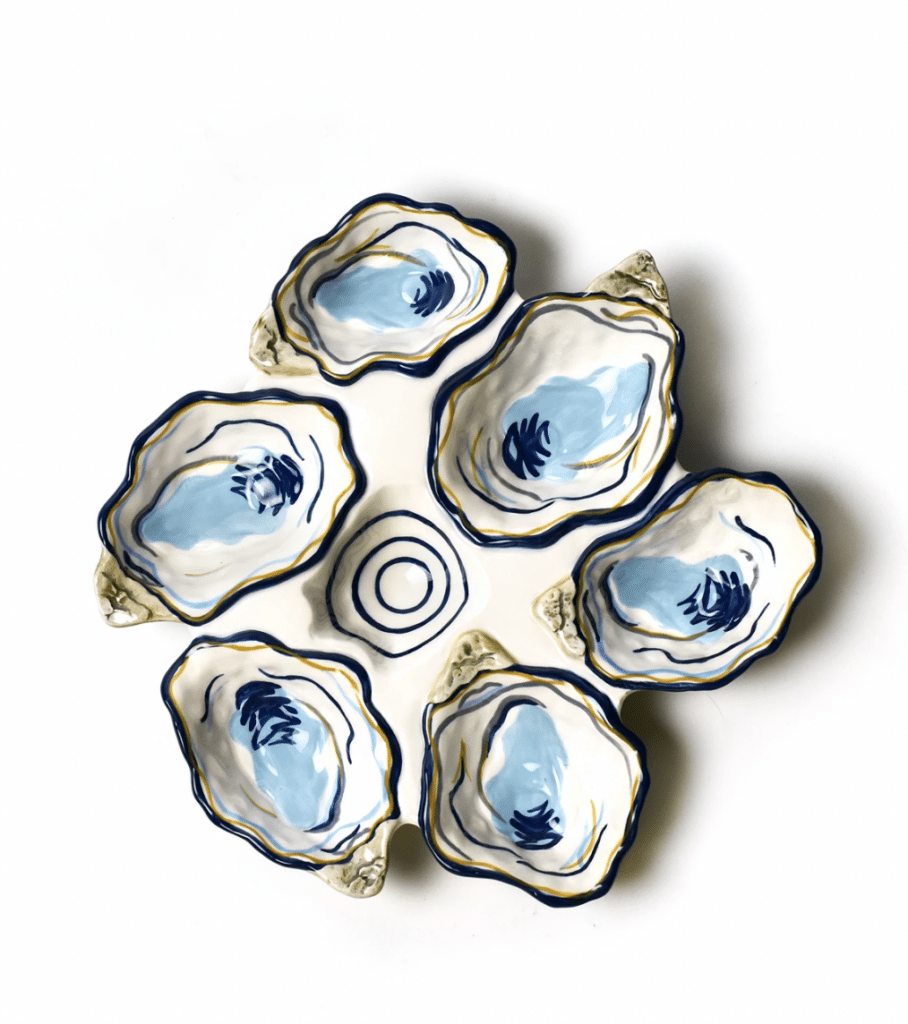 Peeko Oysters:
Speaking of oysters, do you know what will pair perfectly with that platter? A gift of 100 Peeko Oysters! You can pick your date and get these oysters shipped overnight to your oyster loving friends!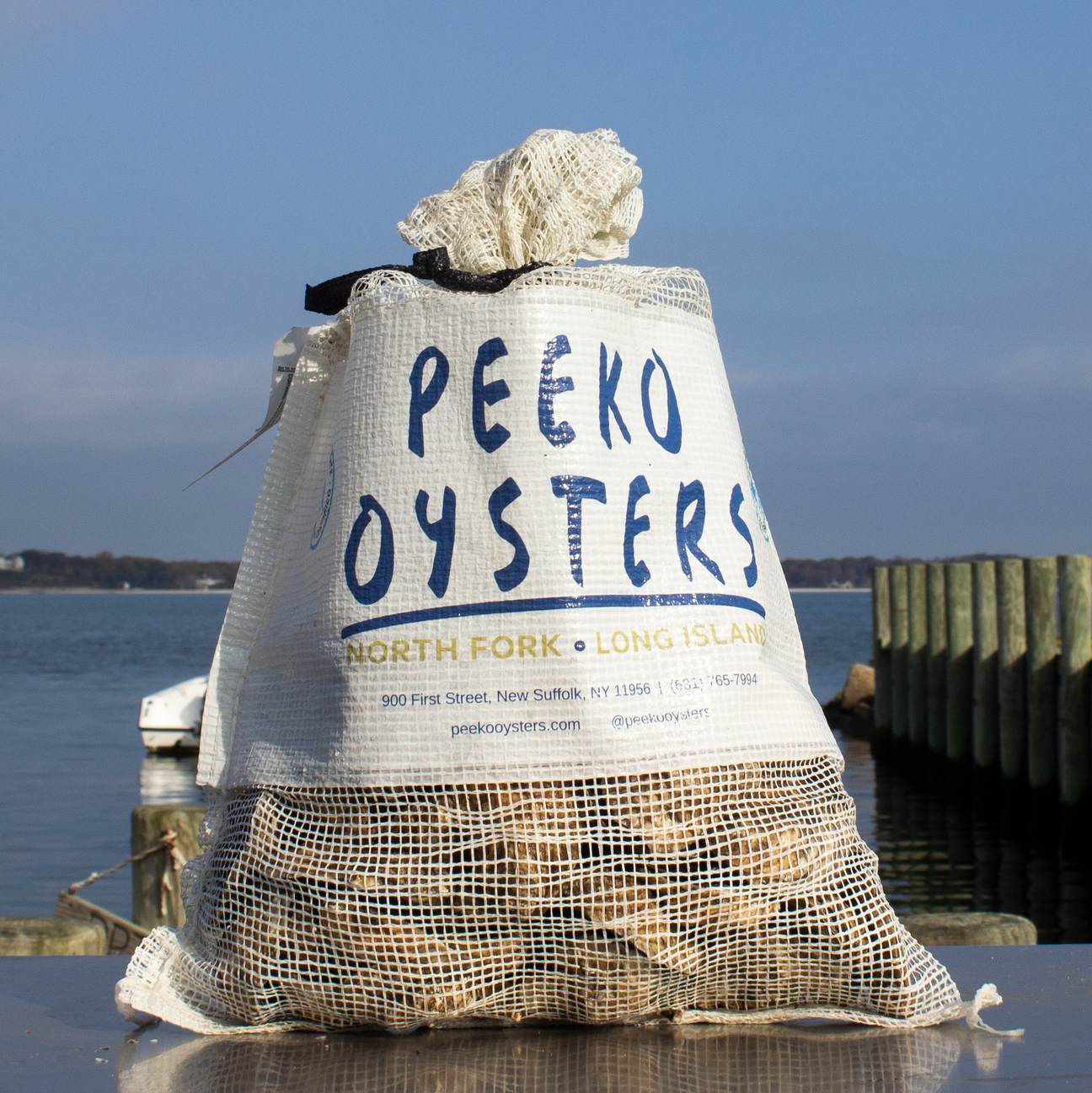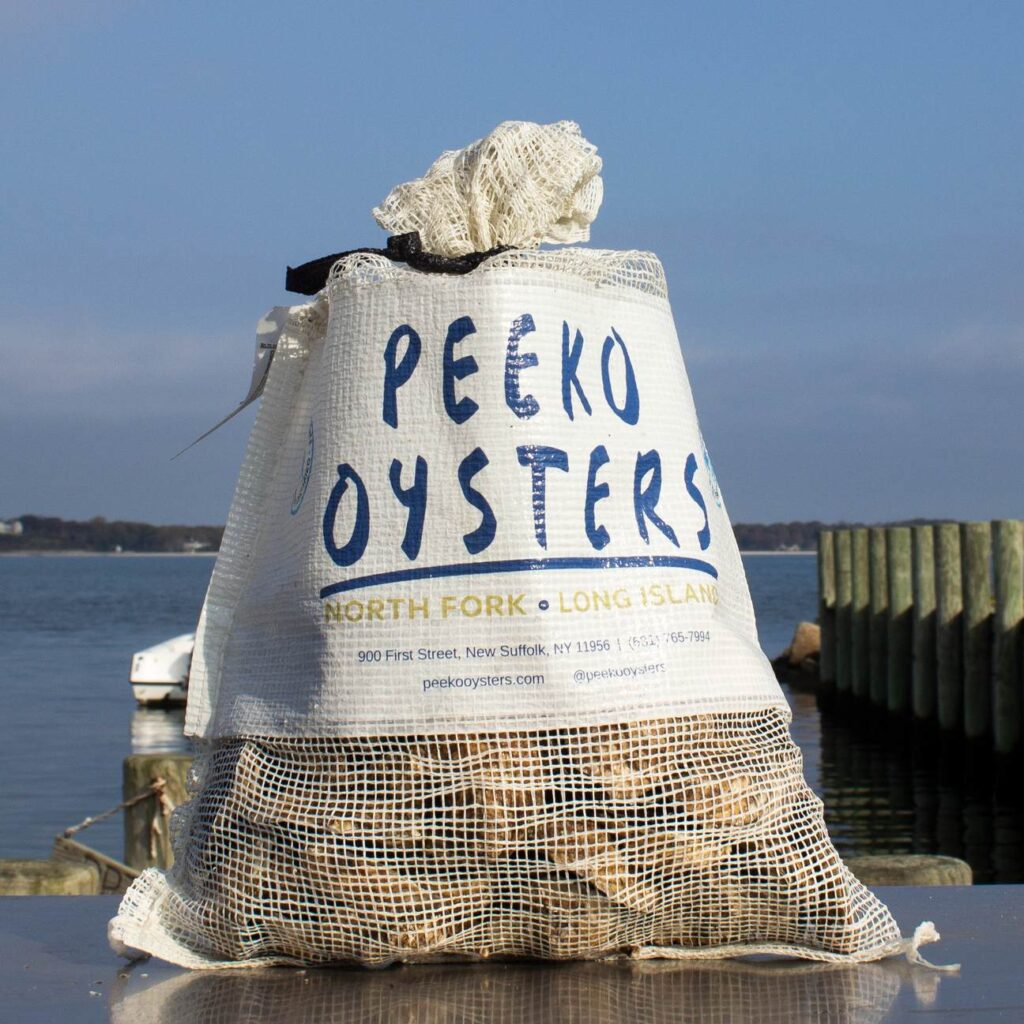 Smoking Gun:
If you love smoky flavor in everything from meats to cocktails to fruits, this smoking gun will be your dream come true! It allows you to infuse foods and drinks with natural applewood or hickory flavors without any extra heat.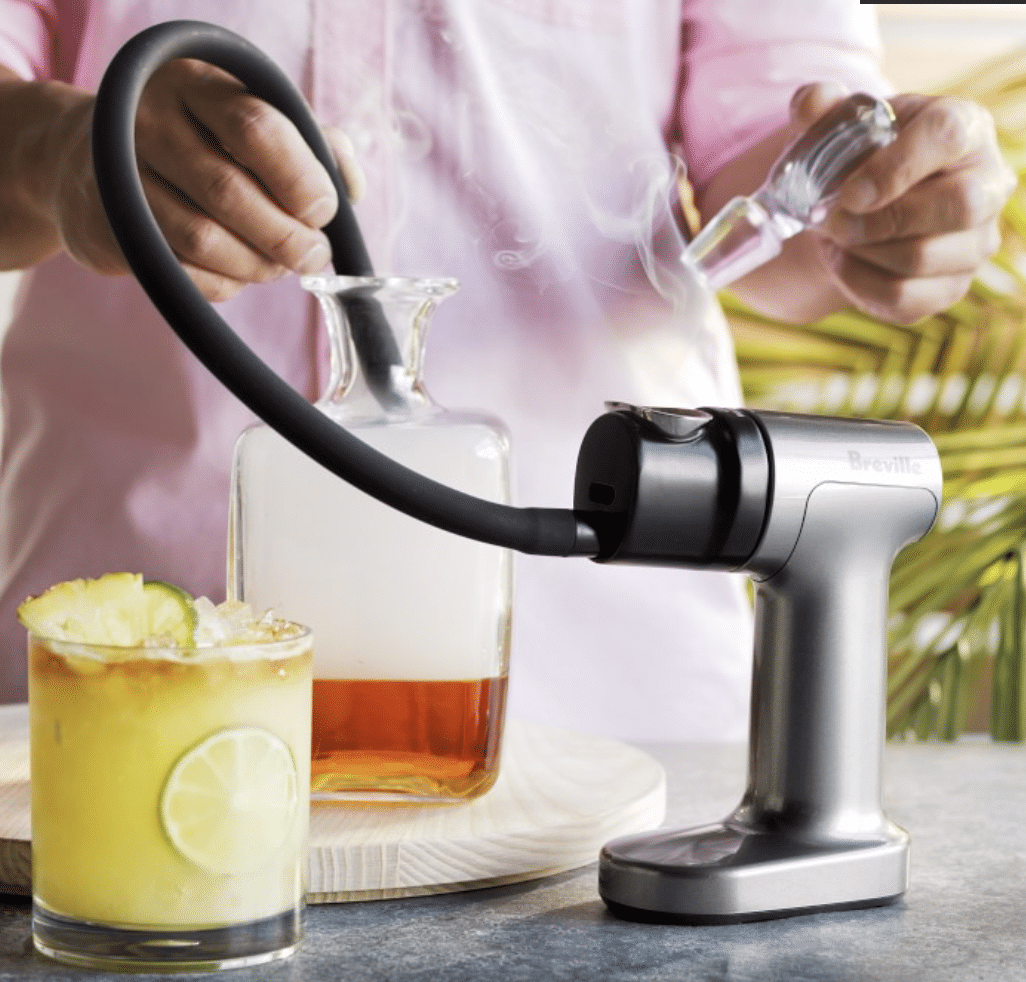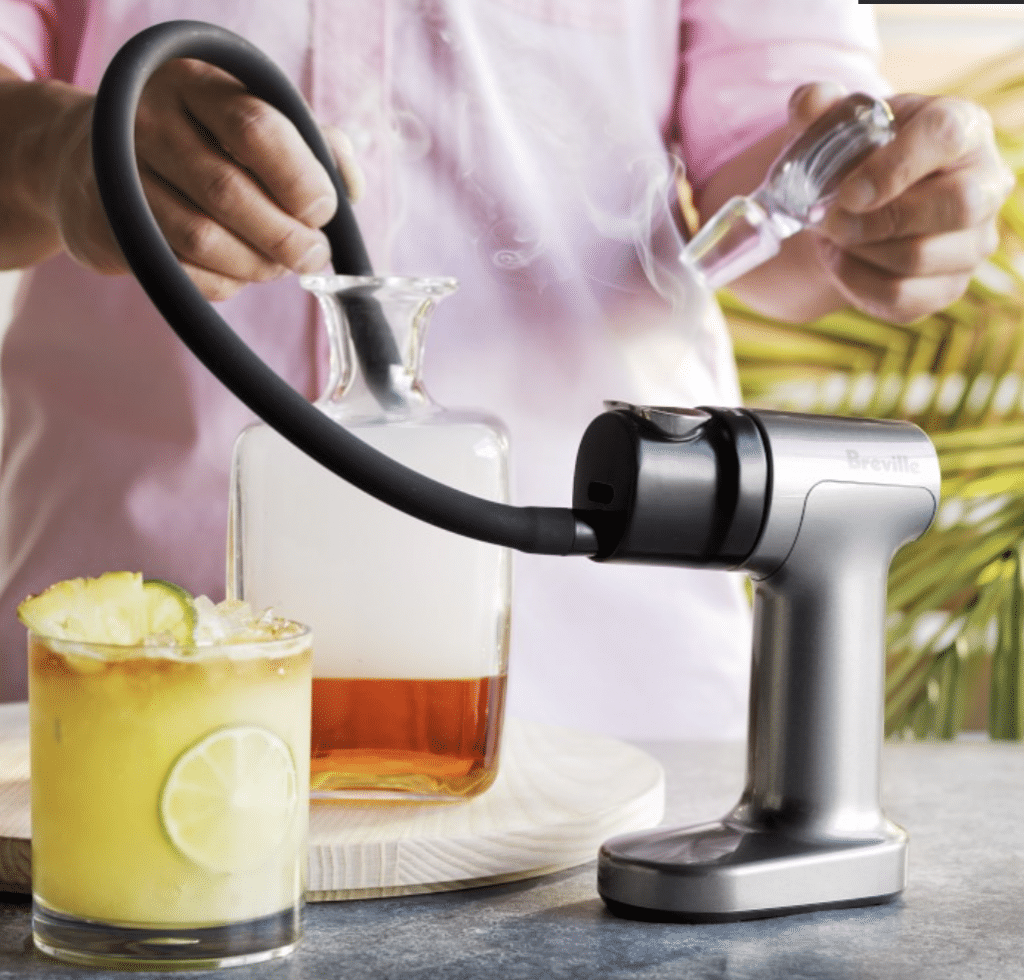 Dog Breed Cheese Boards:
For the dog lovers in your life! These Dog Breed Cheese Boards come in the shapes of 16 different breeds and are so cute!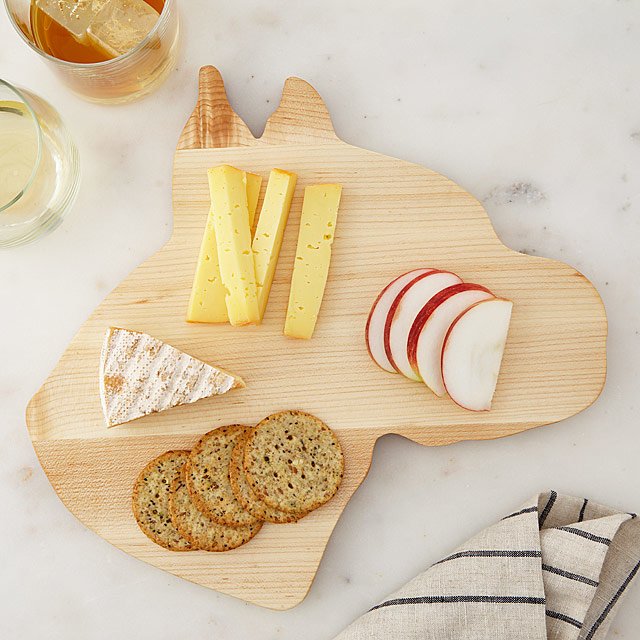 I hope you found a gift or two that will let you cross a person off your gift-giving list. I have so much fun putting together these guides and I hope you had fun reading it.
Let me know if you have any great gift ideas for food lovers that you didn't see here! And happy holidays!!