Looking for the perfect holiday gift for all the foodies and food lovers in your life? We are not Martha's 2019 Holiday Gift Guide for Food Lovers is here!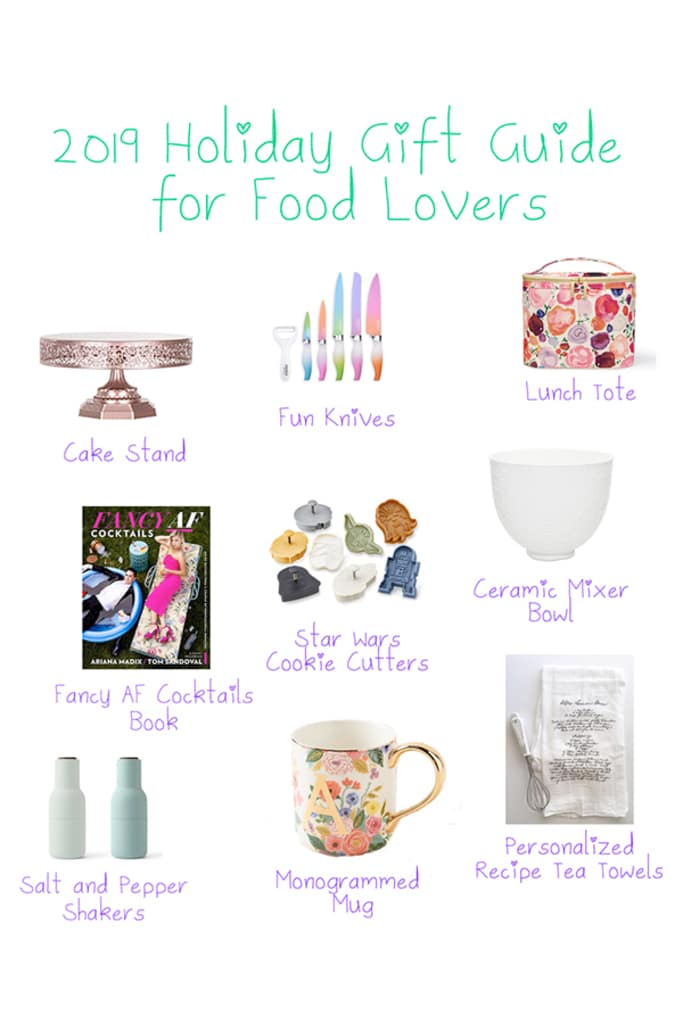 'Tis the season! For what? Shopping? To be honest, I despise the fact that stressful shopping can take such a huge chunk of time out of my holiday season. I want to get my shopping done quickly and with as little stress as possible, while still knowing I'm getting my family and friends gifts they'll absolutely love. That's why I'm a big fan of gift guides that help me find the perfect gift for everyone in my life.
I've been writing my Holiday Gift Guide for Food Lovers for eight years now and am thrilled to bring you my NINTH Holiday Gift Guide for Food Lovers! Holy moly; nine years of gifts!
My holiday gift guide for food lovers actually gets tougher to write every year because I've shared so much good stuff over the years and don't like to repeat items in new guides. So, be sure to look back over my previous guides for a TON more ideas. There are still things in my 2010 guide that I love buying for all the foodies in my life. You can see all my foodie gift guides here:
2018 Gift Guide for Food Lovers
2017 Gift Guide for Food Lovers
2016 Gift Guide for Food Lovers
2015 Gift Guide for Food Lovers
2014 Gift Guide for Food Lovers
2013 Gift Guide for Food Lovers
2012 Gift Guide for Food Lovers
2011 Gift Guide for Food Lovers
2010 Gift Guide for Food Lovers
And without further ado, here are all the items in my 2019 Holiday Gift Guide for Food Lovers! Please note that many of these links are affiliate links, which means I may make a small commission at no extra cost to you should you make a purchase. Thank you for reading and happy shopping!
Finex Cast Iron Skillet:
Buy someone a cast iron skillet and they'll love you forever. Buy someone a Finex cast iron skillet and they'll probably ask you to marry them. Not only is Finex cast iron some of the best around, but their skillets are so gorgeous you'll probably want to leave them on your stovetop permanently.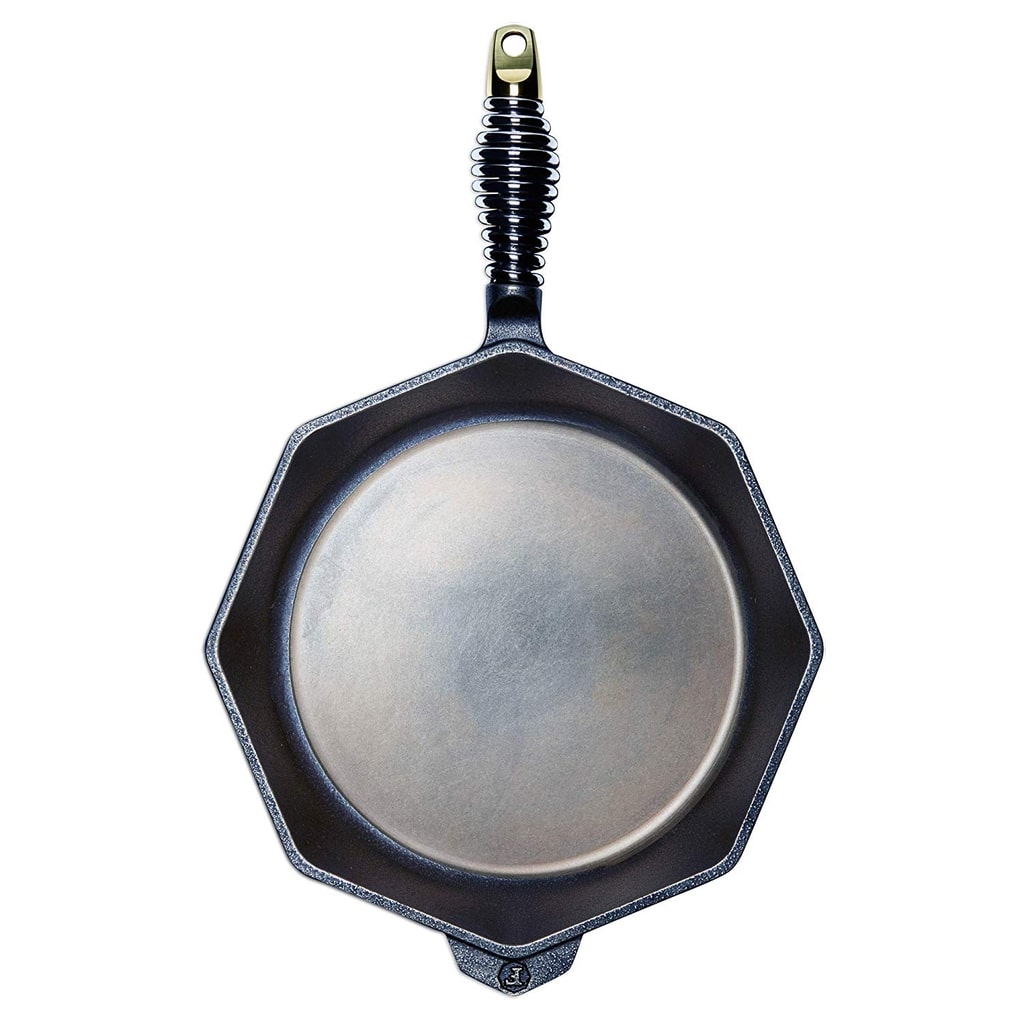 Amalfi Cake Stand:
I think cake stand are such wonderful gifts for any bakers in your life. Or if you know any wanna-be bakers, I love the idea of gifting them with a cake stand, set of pastry tips, cake decorating book, and more related items. There are tons of fabulous cake stands out there, but this Amalfi Cake Stand is gorgeous and affordable and comes in all kinds of fun colors.
Colorful Knives:
What's the best stocking stuffer for a food lover? Knives, of course! This set of knives is so ridiculously pretty and fun and will add a little flair into anyone's kitchen.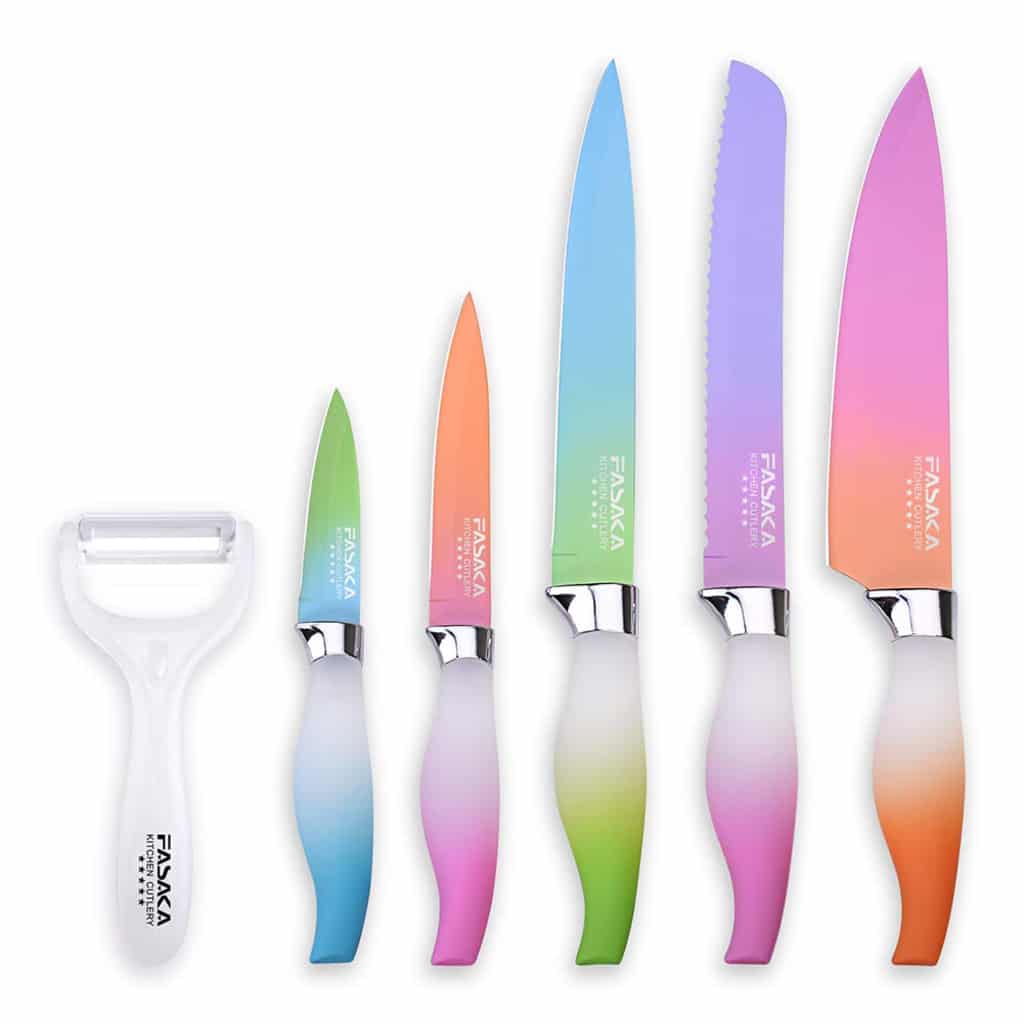 Soft Serve Machine:
What do you get the person who has everything? A soft serve machine. Seriously though, this machine is so fun and is perfect for kids and adults alike. Get it for someone you're close to so you can be invited over to their house for spontaneous soft serve parties.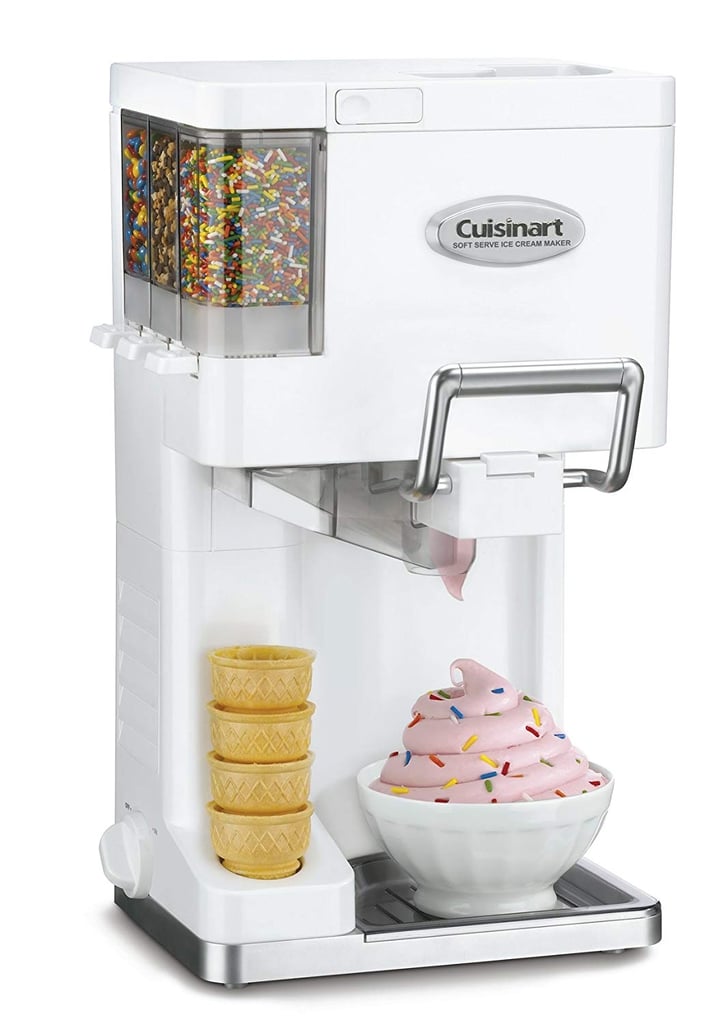 Monogram Mugs:
I love a good monogram mug and think they make the perfect gifts, but these Rifle Paper for Anthropologie ones are especially fabulous.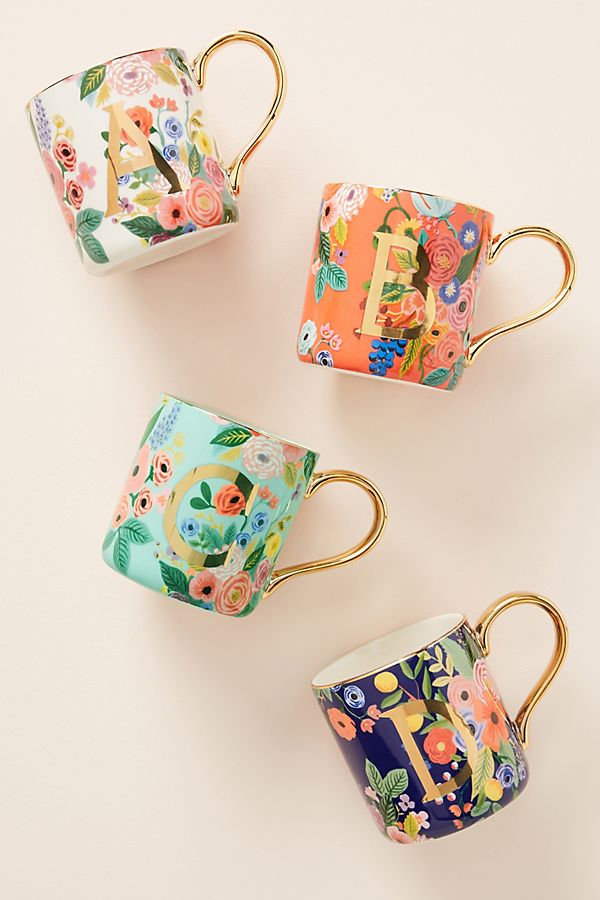 Àplat Culinary Dish Tote:
Hello, why didn't I think of this?? You know when you're bringing food to someone's house and your dish never fits in your tote bag? This Àplat Culinary Dish Tote is the perfect solution! You can fit your dish into this tote horizontally and carry it easily with handles. Genius!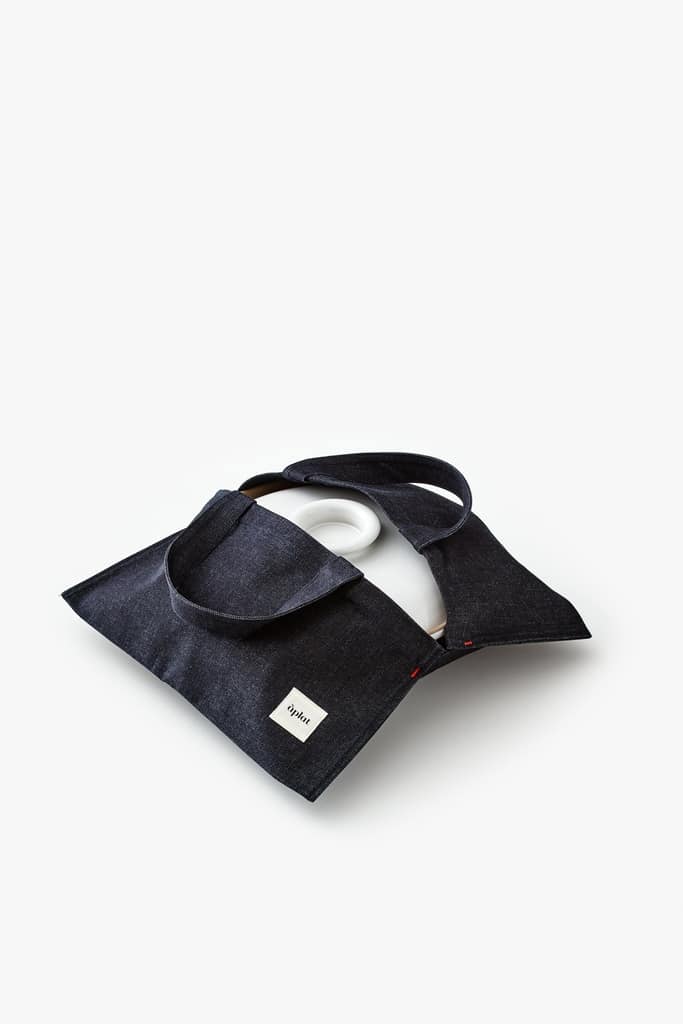 Thermapen:
I talk about this Thermapen thermometer way more than is normal, but I just can't help it. It's incredibly fast and easy to use and I think totally necessary for checking temperature of meat. But I also use it for candy making and for checking oil temperature when frying. I honestly don't think I could live without my Thermapen in the kitchen (dramatic, but true!).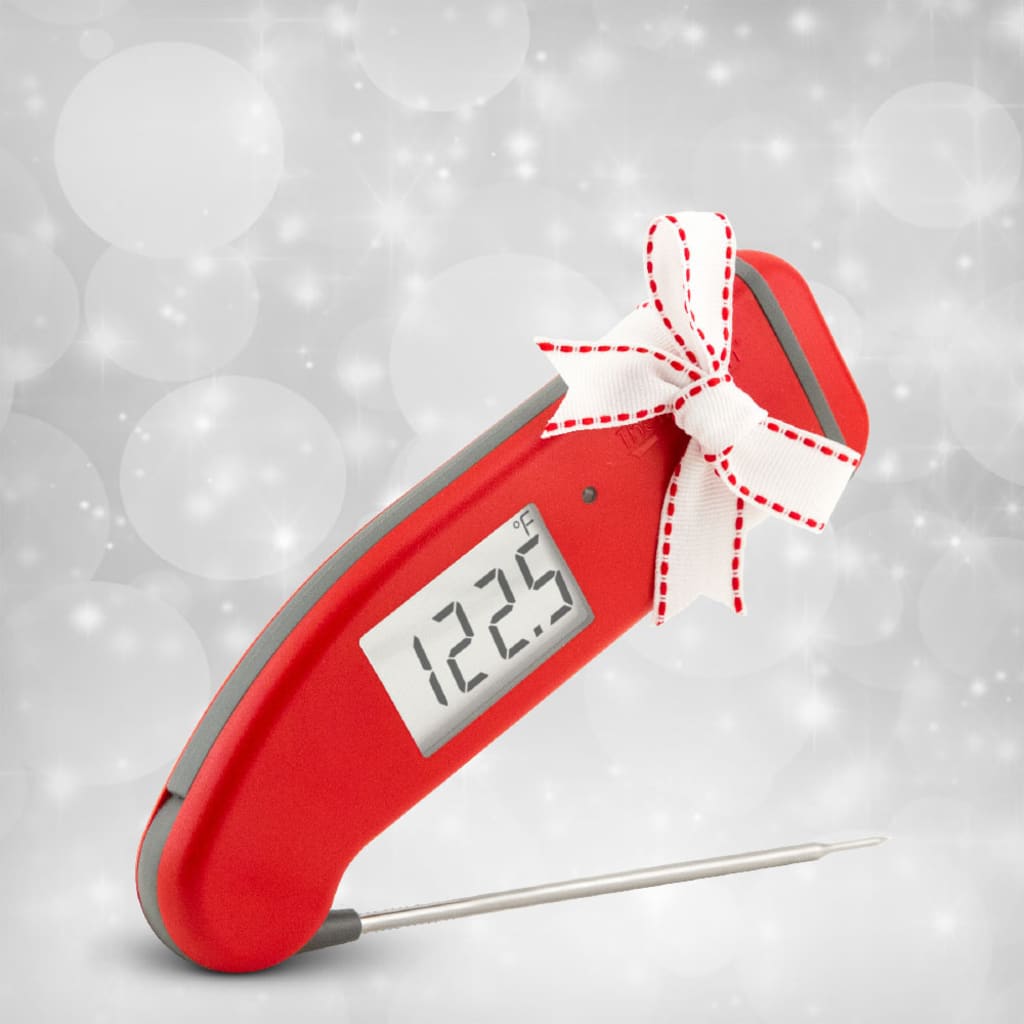 Lustered Coup Glasses:
These coup glasses are gorgeous and make me want to whip up a batch of cocktails immediately. They'd be fun to gift as is or as part of a cocktail-themed gift. You can never have too many cocktail glasses!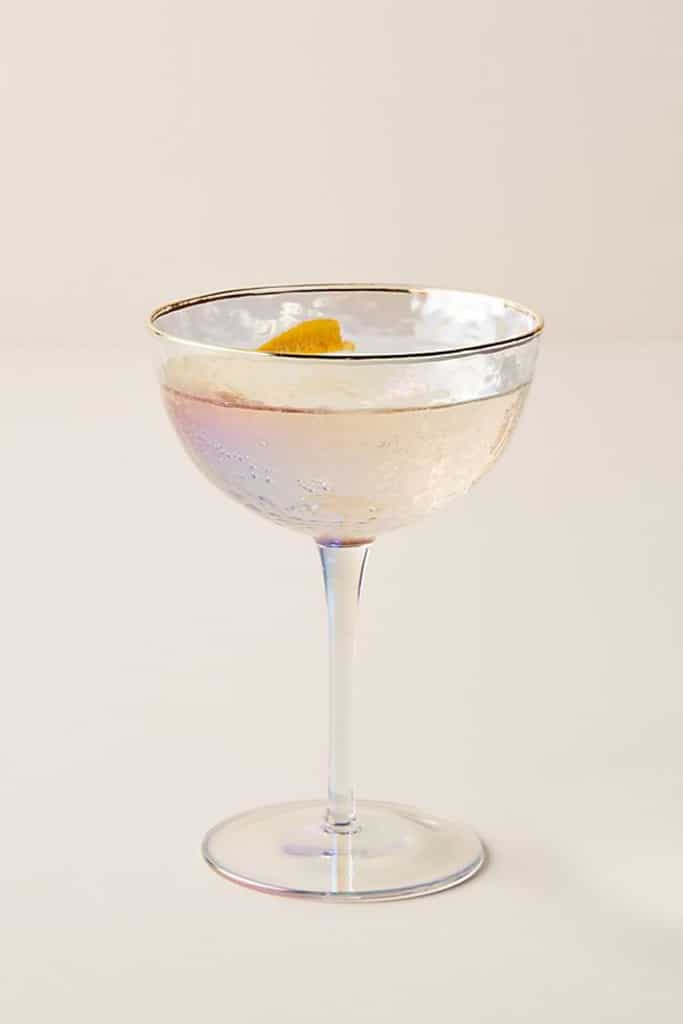 Coffee Delivery Subscription:
Any coffee drinker would appreciate the gift of coffee delivery! I was recently sent a sample from Yes Plz Coffee and loved the coffee, fun packaging, and the fact it comes with a fun "zine" each week.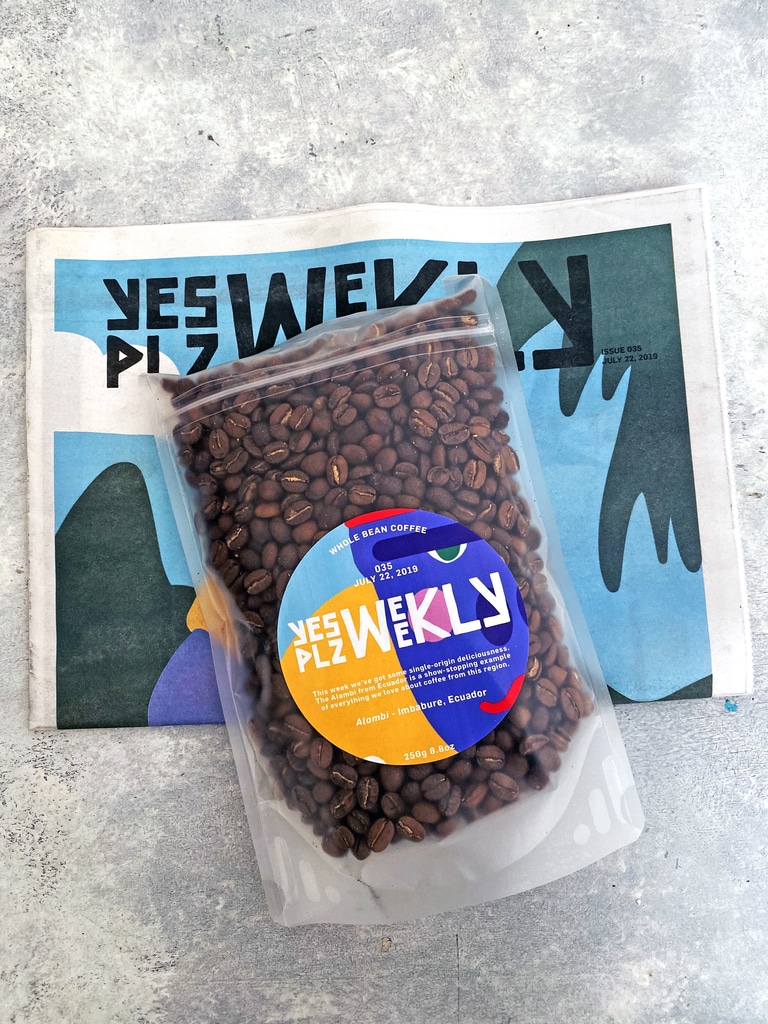 Salt and Pepper Grinders:
I have a set of these (in blue and grey) and they're always so fun to display on the dinner table. In a world with so many ugly salt and pepper shakers, why not make someone's world a little bit brighter with these pretty bottle grinders!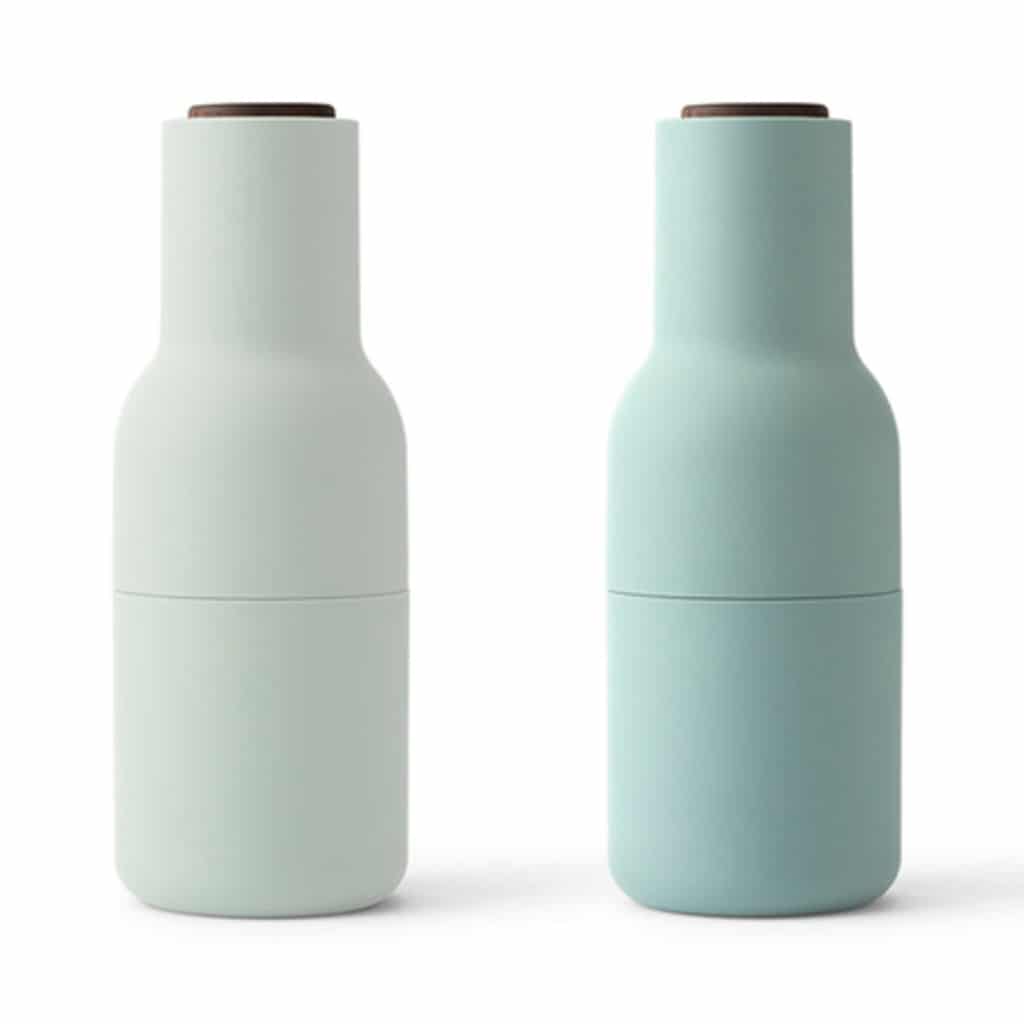 Cinnabon Delivery:
I mean... for the person who has everything, what could be a better gift?? I would never turn down a Cinnabon delivery!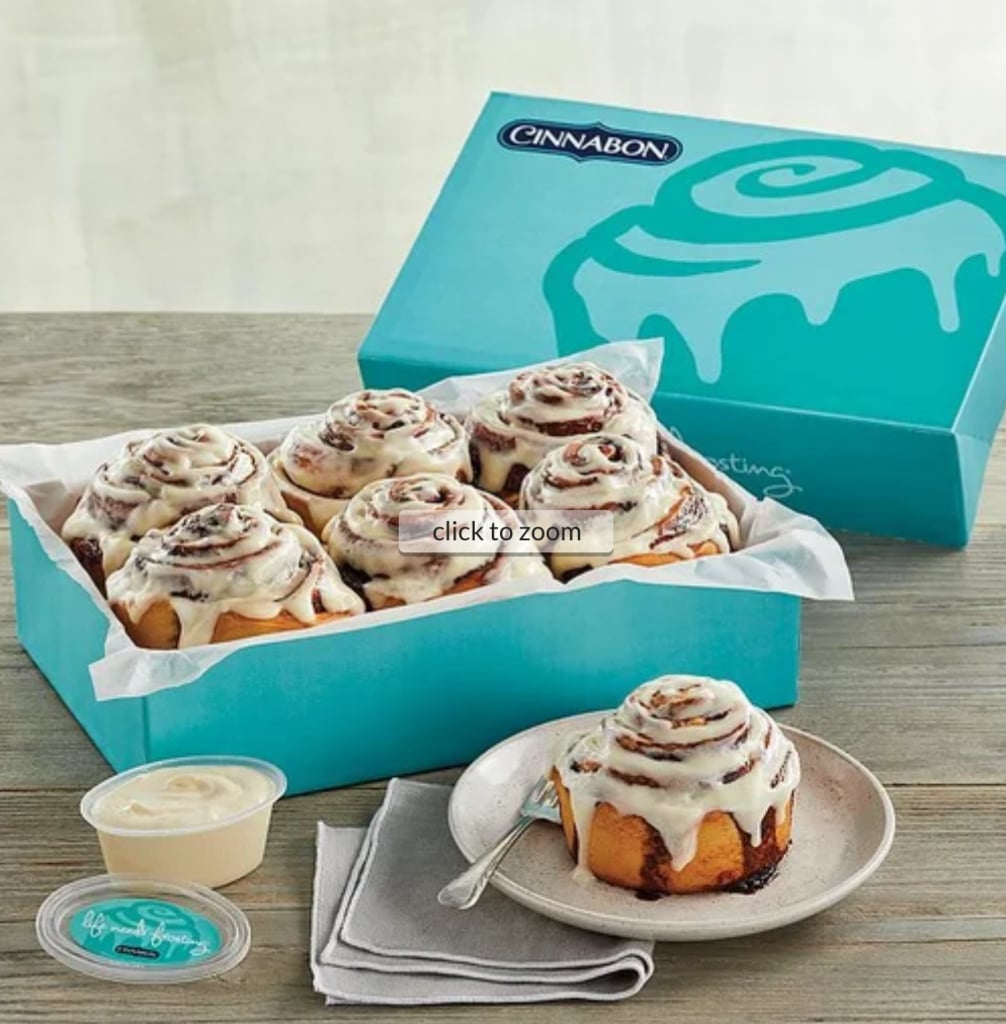 Hello,Cookie Dough Cookbook:
The publisher recently sent me the Hello, Cookie Dough Cookbook and I am OBSESSED with it. I certainly have some experience making cookie dough treats, but this book has inspired me so much more and I want to make every single thing in it. It would make a great gift and can be paired with some baking accessories or heat-treated flour!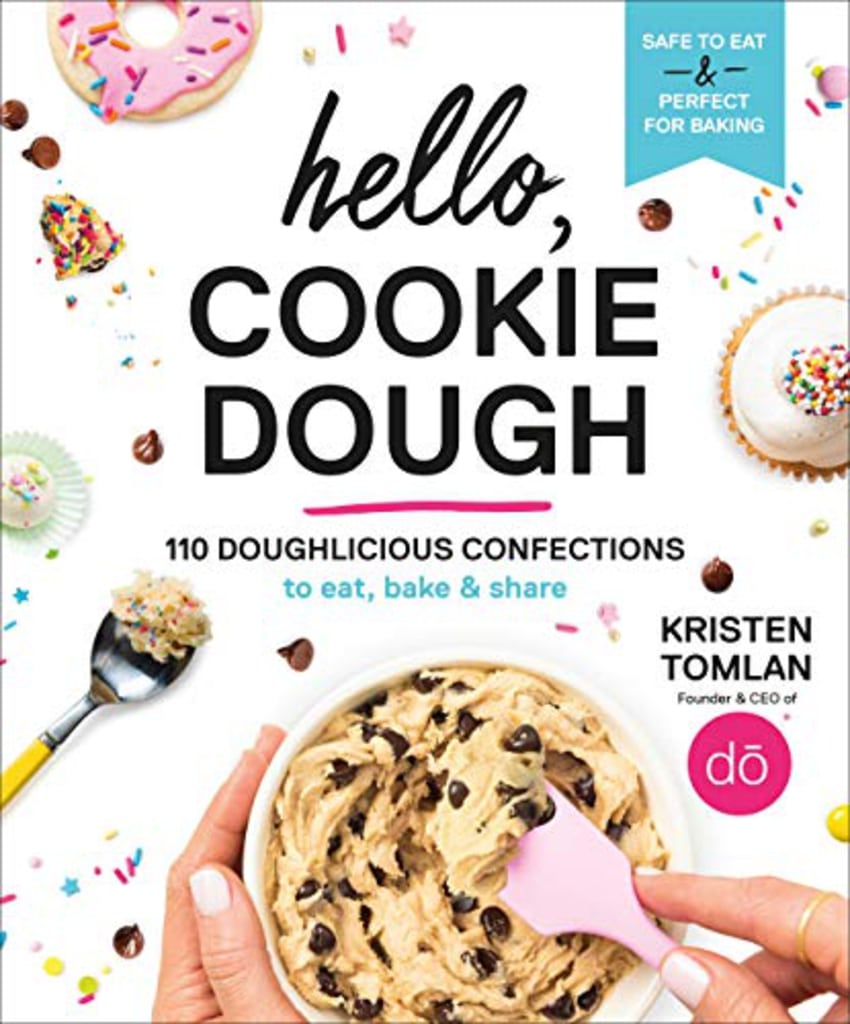 Lilly Pulitzer Cocktail/Drinking Glasses:
If you have any Lilly Pulitzer lovers in your life, but aren't into the idea of buying them clothing, consider these beautiful Lilly Pulitzer Highball Cocktail Glasses! They're meant for cocktails, but they'd also make drinking water more exciting.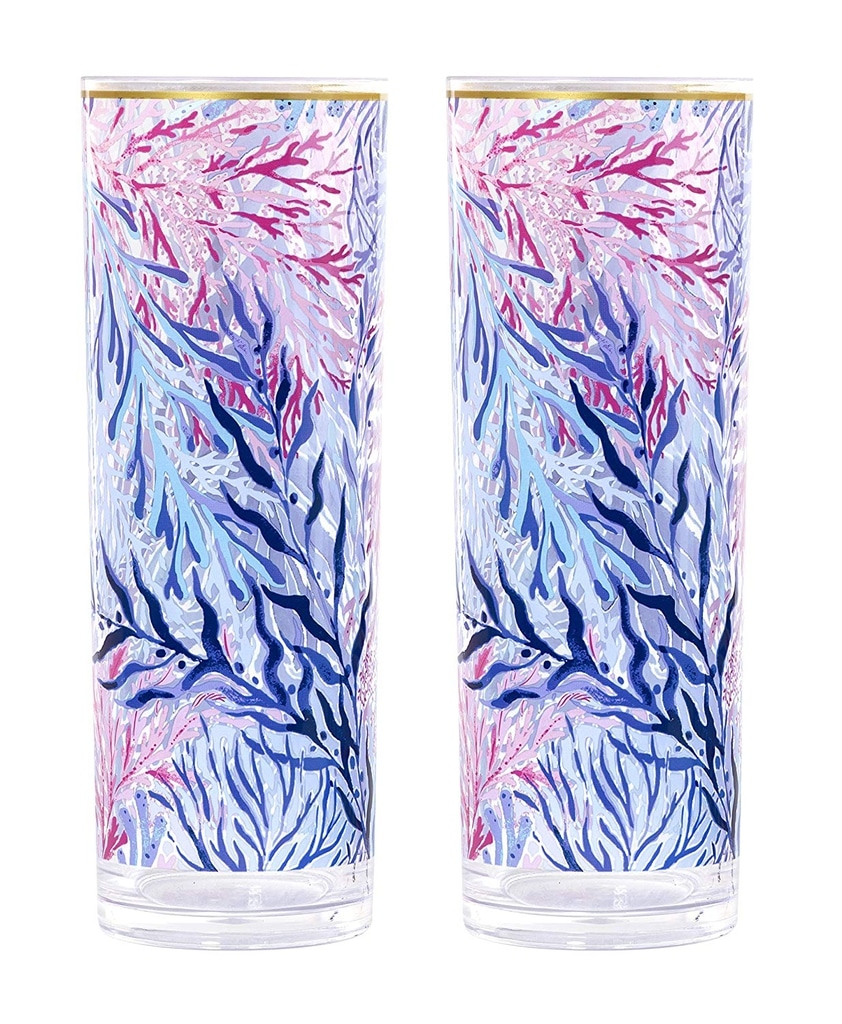 Insulated Lunch Tote:
Bringing your lunch to work or school in fun carriers is cool again! You might not be ready for a retro lunchbox, but how about a cute lunch tote like this adorable Kate Spade one?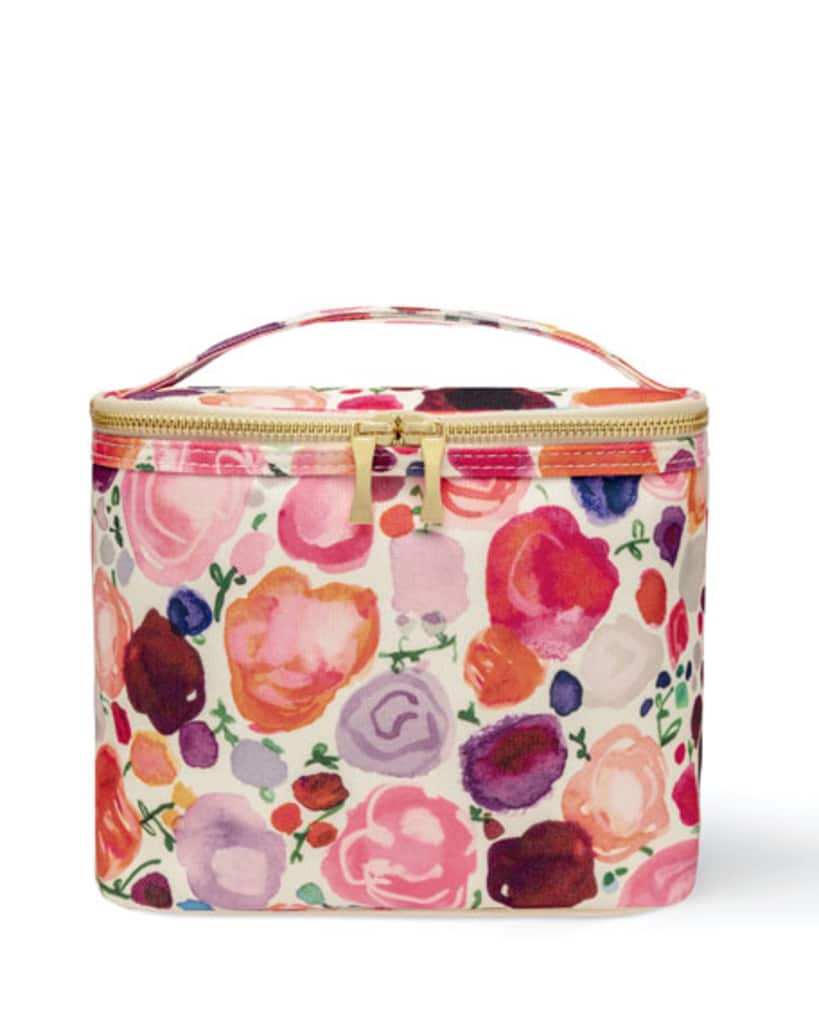 Plastic Storage Bowls:
Speaking of bringing your lunch to work, these reusable storage containers are way cuter than the typical Tupperware. Plus, they make food storage at home more fun than usual!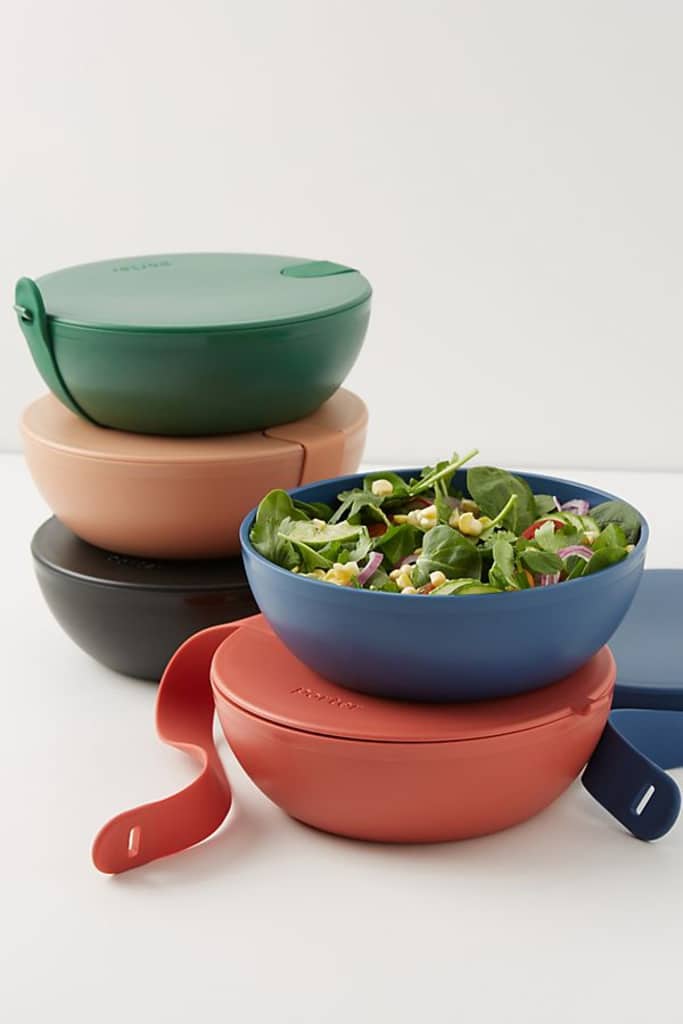 Stasher Bags:
OK, just one more "bring your lunch to work" storage idea. Stasher Bags are all the rage right now. They're made with food-grade silicone and are a great way to cut down on your use of plastic bags. They're perfect for packing your lunch or storing food at home. Plus, they come in lots of fun colors and in all kinds of sizes.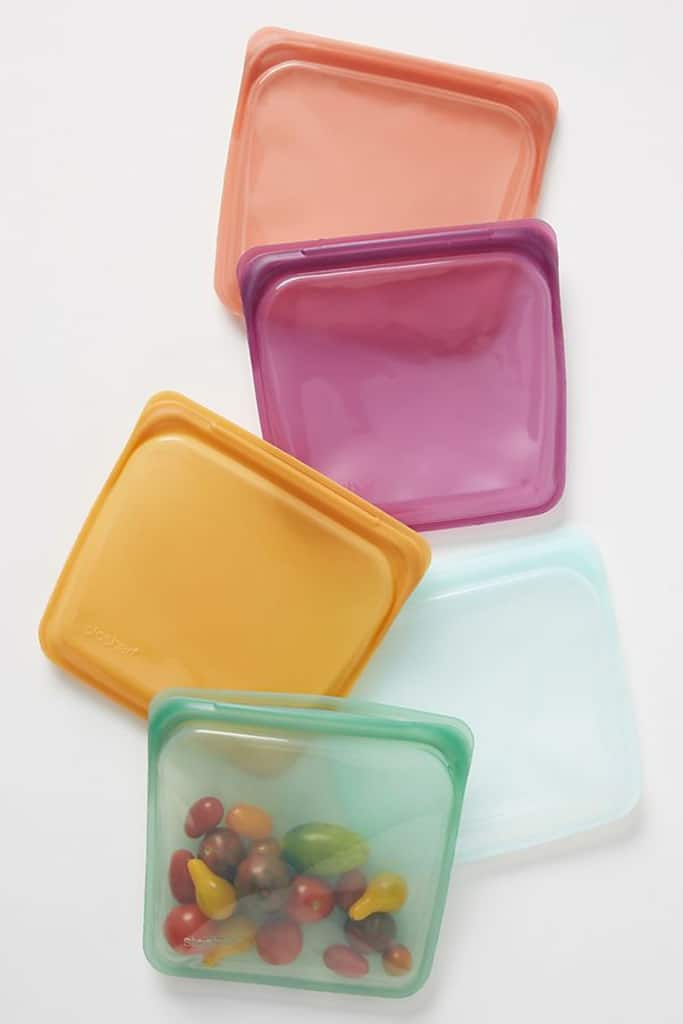 Recipe Tea Towels:
I absolutely adore this gift idea. Take your family recipes and turn them into tea towels. All you have to do is scan in your handwritten recipe and it can be turned into a tea towel for you or your gift recipients to keep forever. If you don't have any family recipes, but you have handwritten notes or memories, those would work, too! There are several Etsy shops that do this, including TheGiftofToday ZoeysAttic, and Recipeteatowels.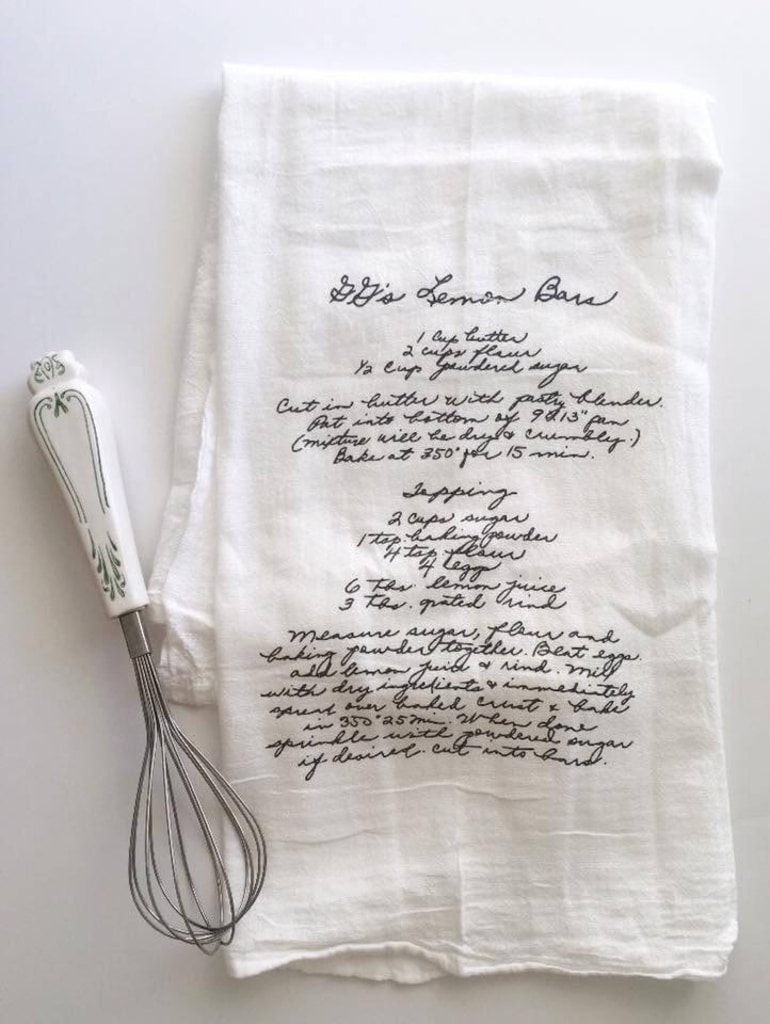 Espresso Candle:
I love a good food-forward candle, but am especially loving the idea of an espresso candle that smells great and gives you a little extra pep in your step.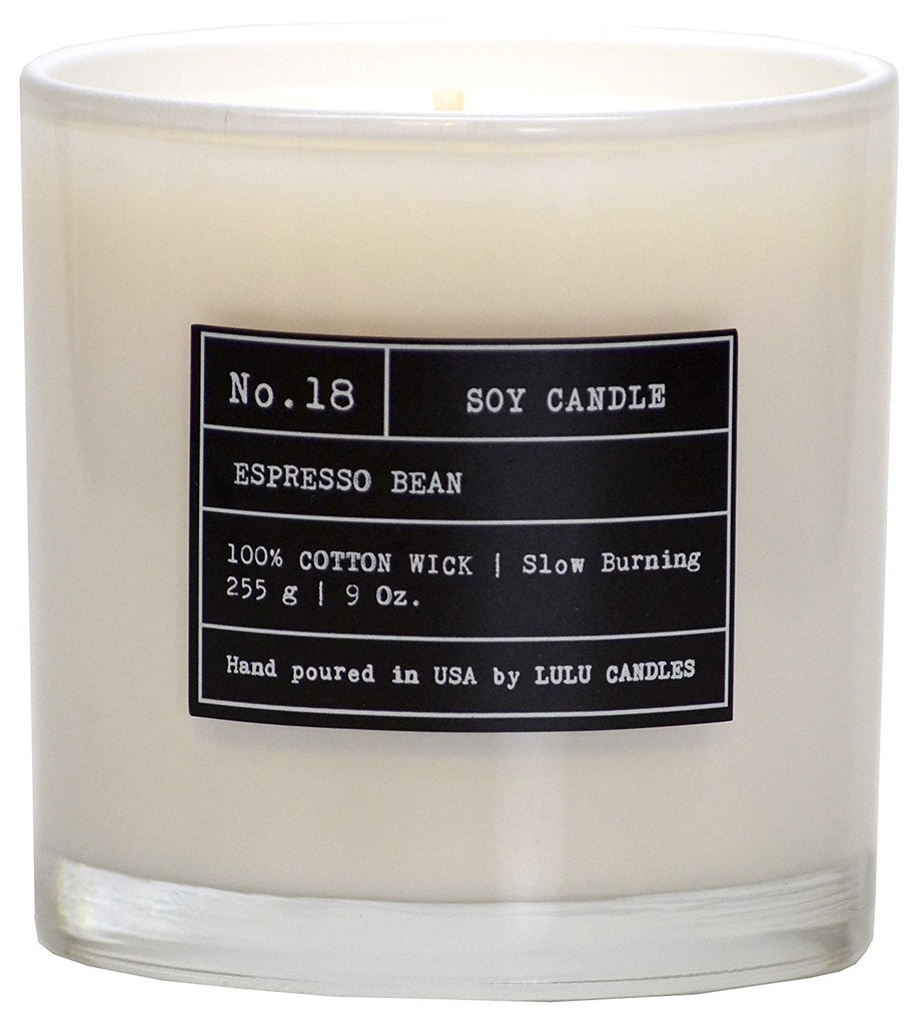 Marble Heart Serving Board:
I am of the opinion that you can never have too many serving boards and absolutely love this marble heart serving board. It would look great with a couple wedges of cheese on it... But can also be displayed on your countertop when you're not entertaining.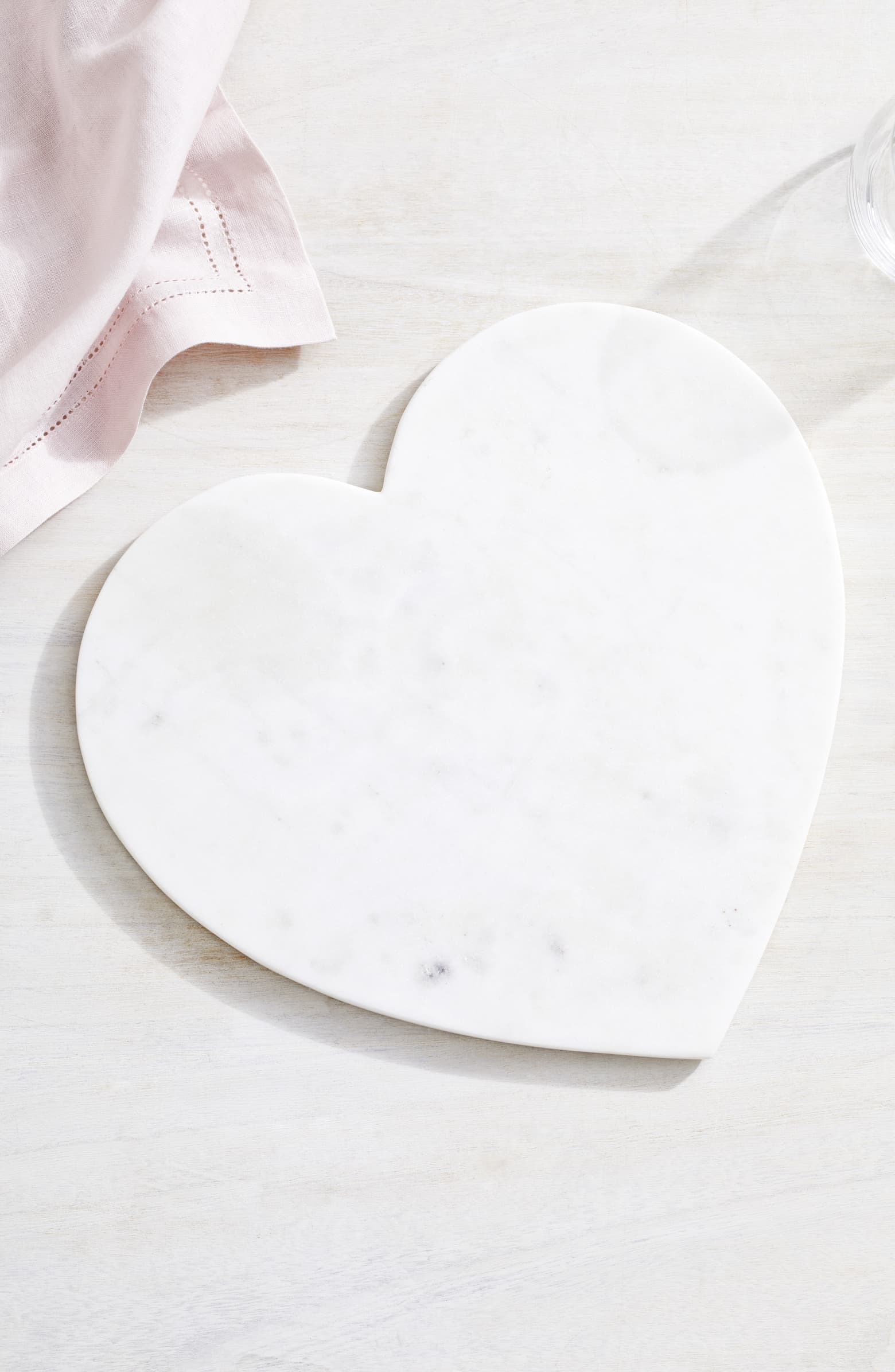 Donut Warming Mug:
I mean, this donut warming mug makes for a super fun stocking stuffer for just about anyone. Pair it with a donut pan, donut cookbook, and some nice coffee beans for the ultimate gift.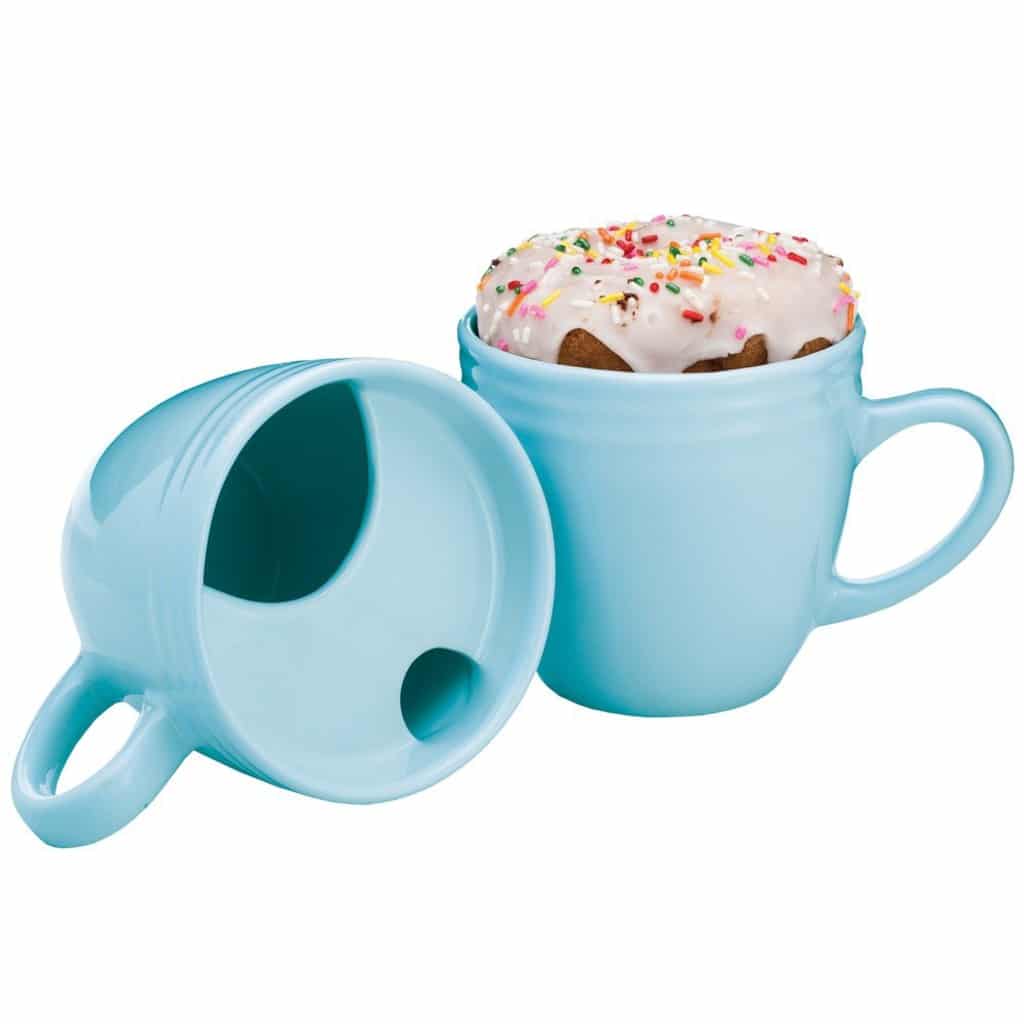 Ranch Cookbook:
Everyone knows someone who needs this Ranch Cookbook, right??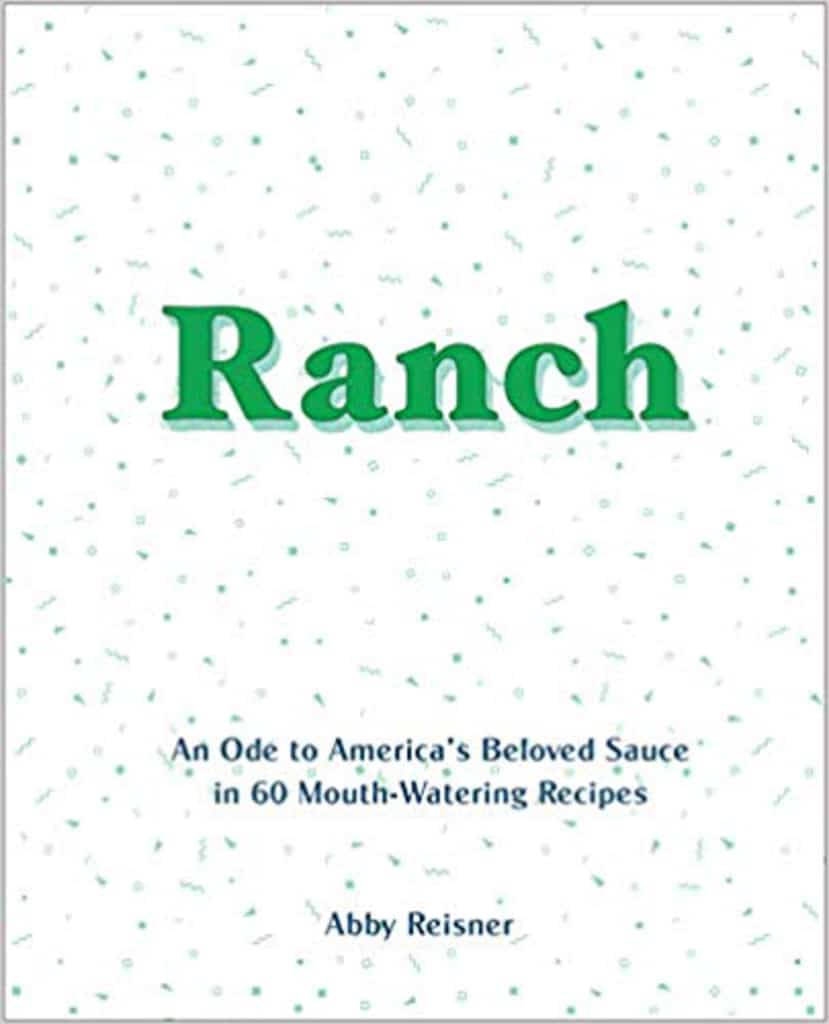 Star Wars Cookie Cutters:
There are so many fun Star Wars cooking tools on the market right now (including a whole fabulous line from Le Creuset and a line of Instant Pots!). I love this set of Star Wars cookie cutters as a gift for adults and kids alike.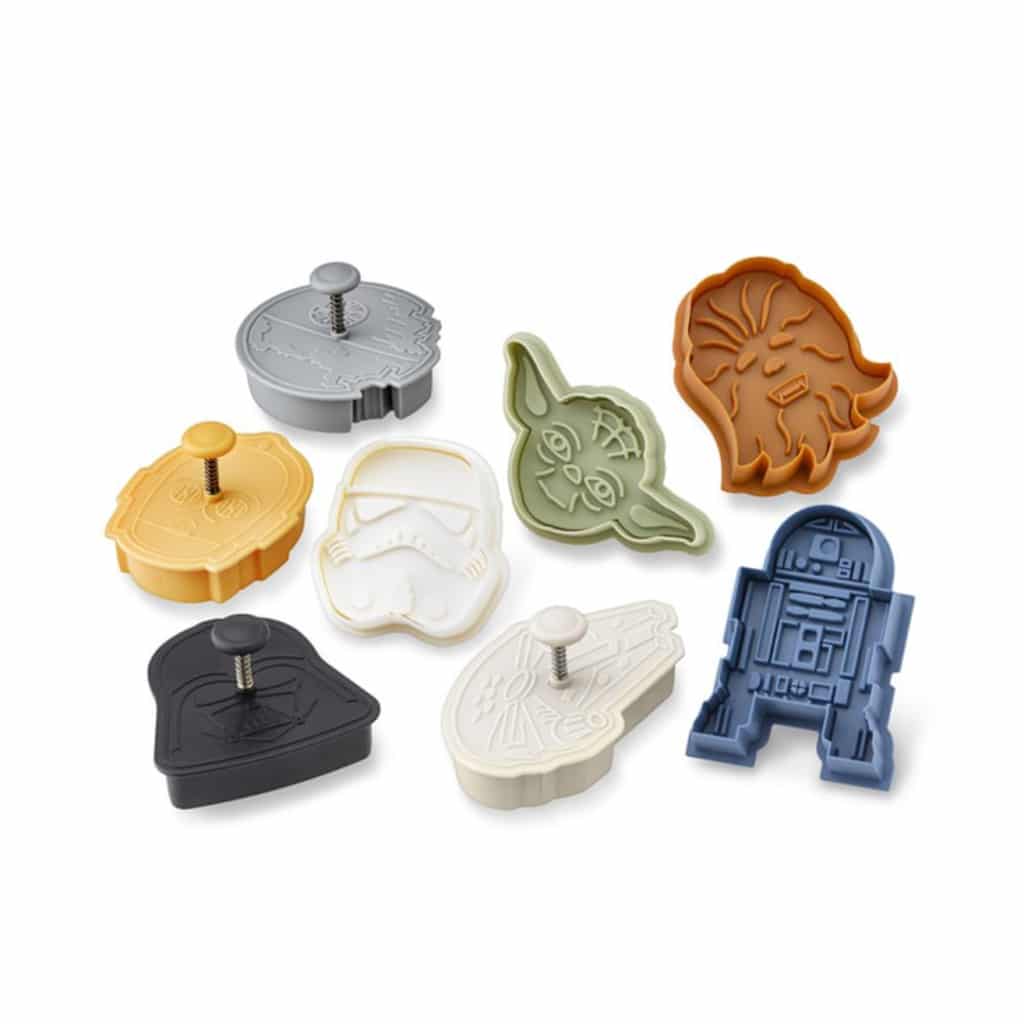 Fancy AF Cocktails Book:
I know some of you must have a couple Vanderpump Rules fans in your lives! And cocktail lovers, too, right? Well in case you haven't heard, Ariana Madix and Tom Sandoval's new cocktail book, Fancy AF Cocktails, is coming out this week and it's the perfect gifting item. For an extra special gift, I recommend paring it with the coup glasses above and a bottle of vodka or other liquor (full disclosure- this book was gifted to me... And I love it!).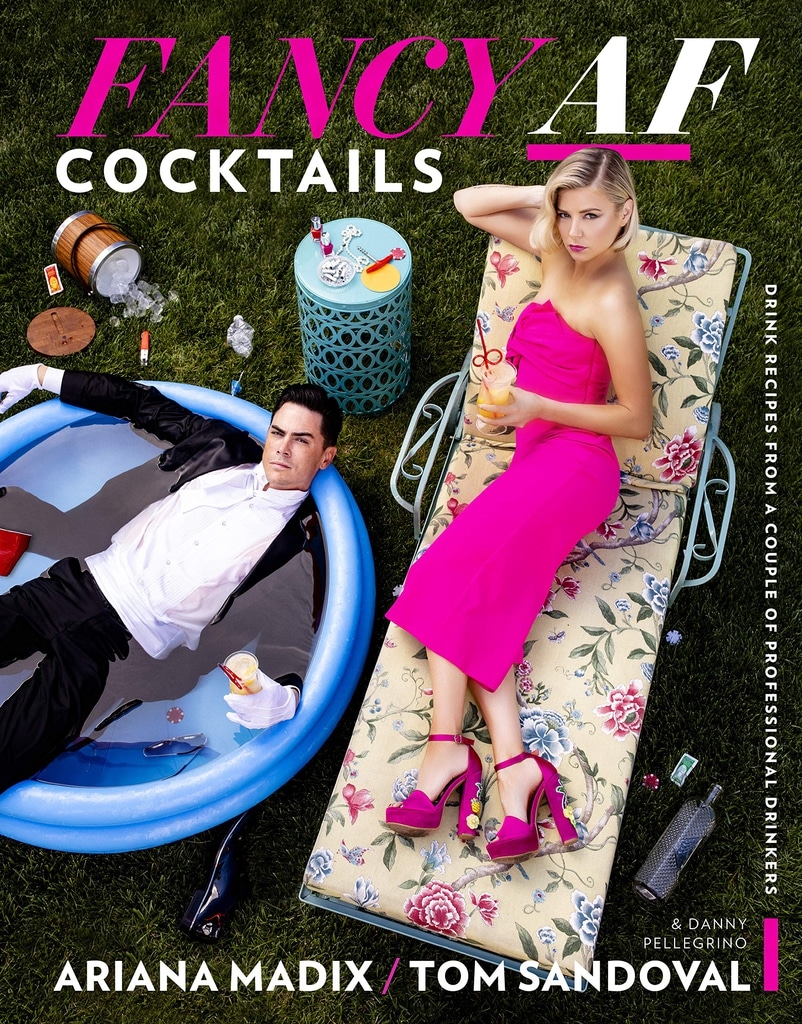 KitchenAid Mixing Bowl:
You may not quite have the budget to buy someone a new KitchenAid mixer, but how about a new mixing bowl? Most people have the stainless steel bowls that came with their mixer, but they make so many pretty bowls these days that make great gifts. Since so many people keep their mixer on their countertop all the time, a nice bowl can make all the difference!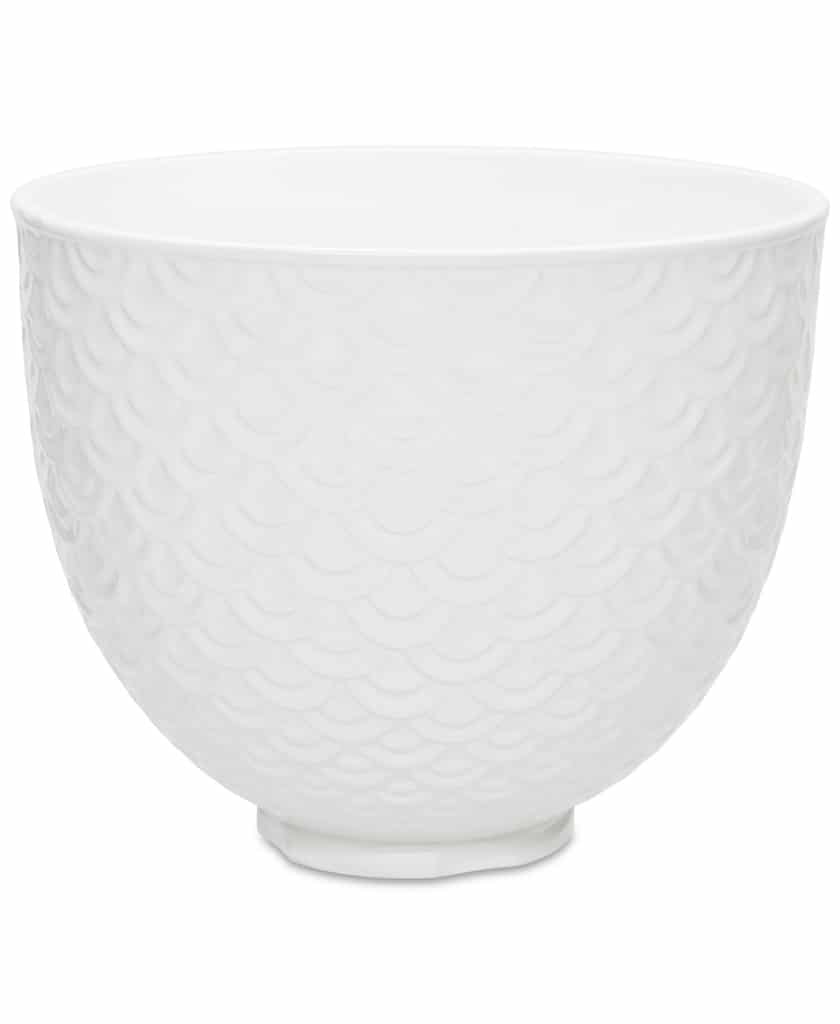 And since everyone knows that stockings are one of the best parts about Christmas morning, I wanted to end my holiday gift guide with a few fun stocking stuffers!
Rosé LipBalm:
For when you can't be drinking rosè... This rosé lip balm should suffice. This makes for a super fun stocking stuffer!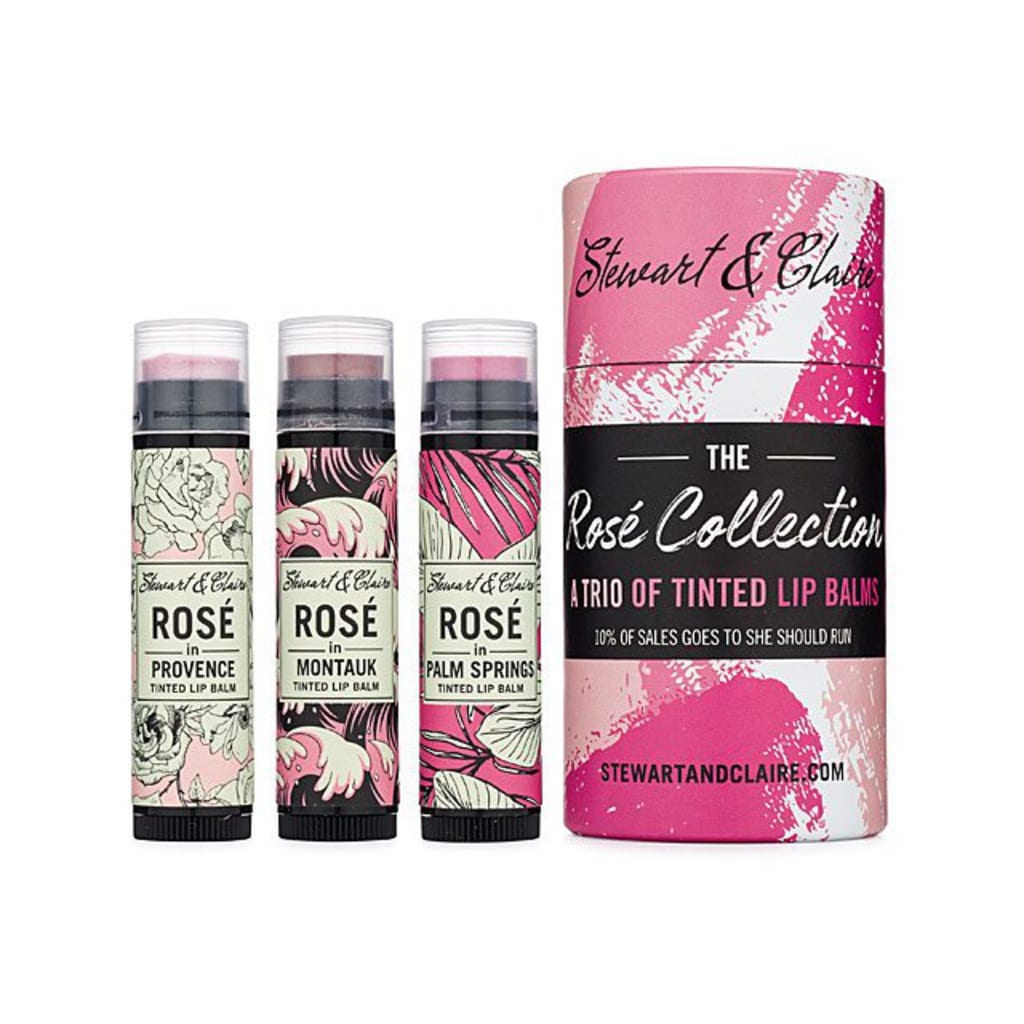 Beer Flavored Chocolate:
It's pretty much a necessity to include chocolate in the Christmas stocking and these beer chocolate bars are so unique and delicious. Perfect for any beer lovers in your life, they also make a nice gift when paired with a 6-pack of craft beer and some beer glasses. (the brand gifted me this chocolate, but did not require me to write about it).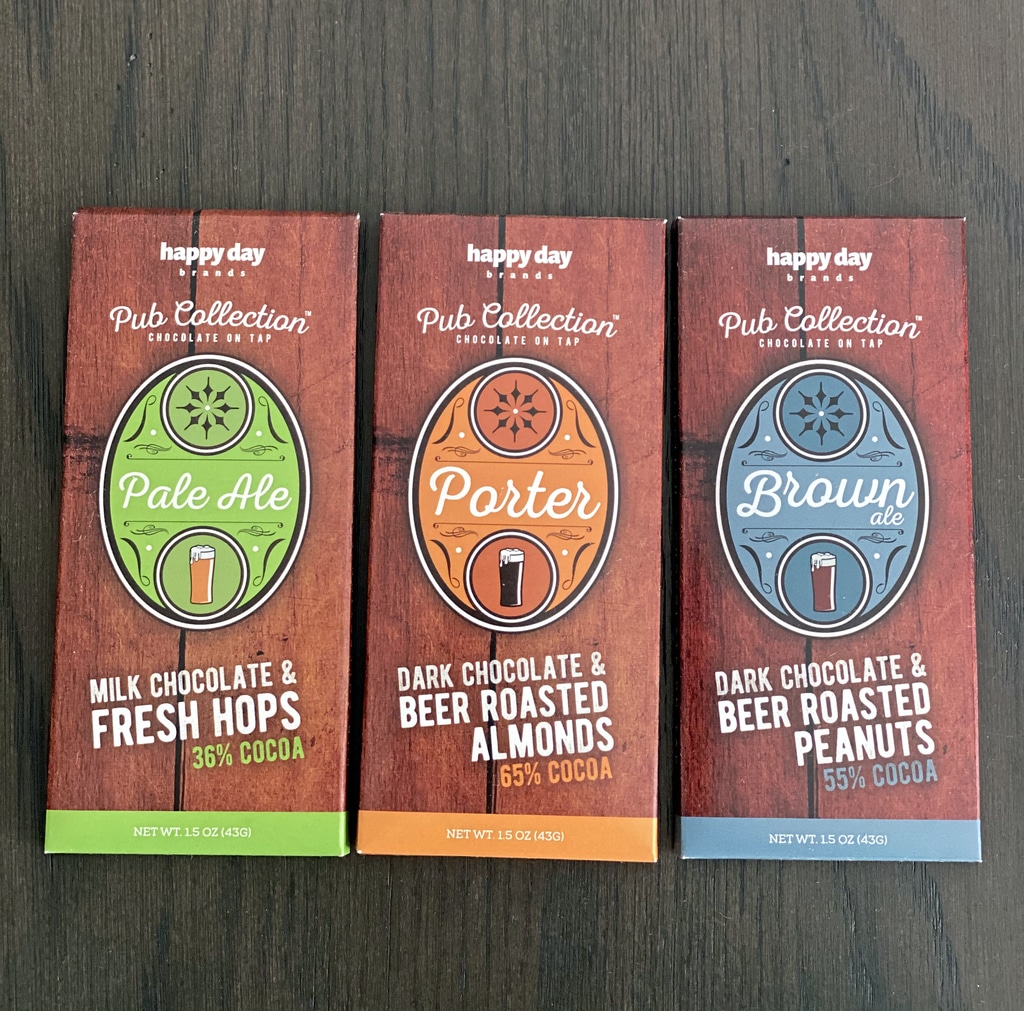 Flavored Peanut Butter:
I know I'd be happy to open my stocking on Christmas morning and have it filled with B.Nutty Peanut Butter! This brand makes peanut butters in all kinds of fun flavors, like pumpkin spice, sugar cookie, pretzel, and many more. (the brand sent me some peanut butter samples, but did not require me to write about them).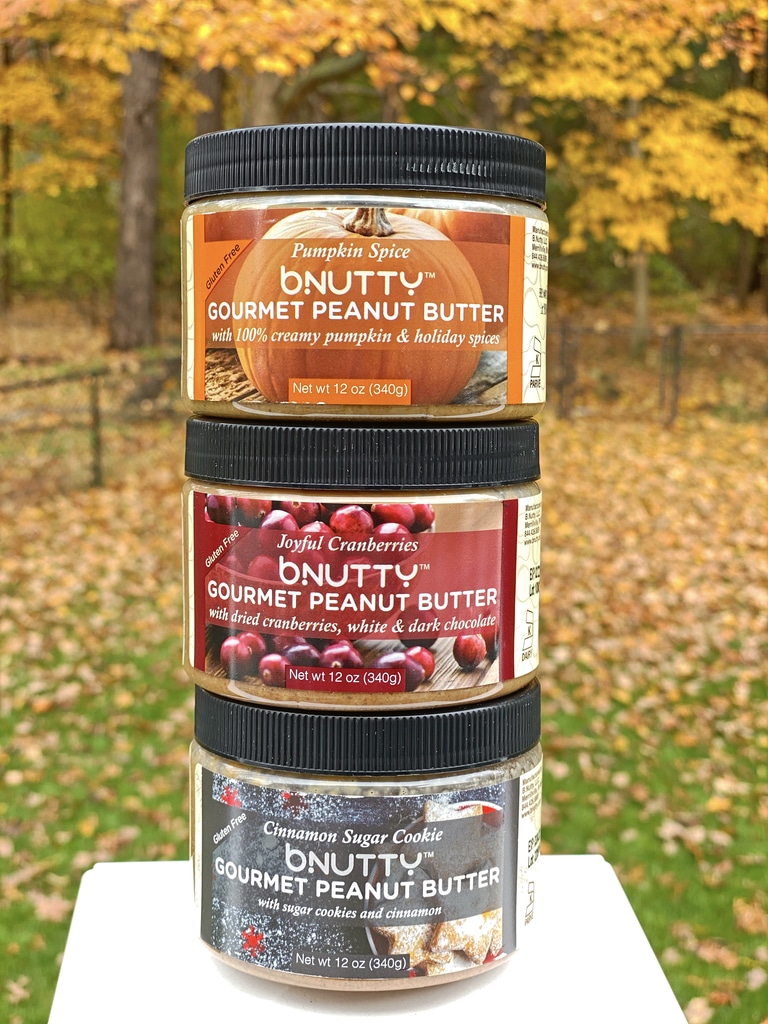 Fun Spatulas:
All bakers will agree that one can never ever ever have too many spatulas. I love a pretty spatula and this one is especially gorgeous and perfect for adding to a holiday stocking!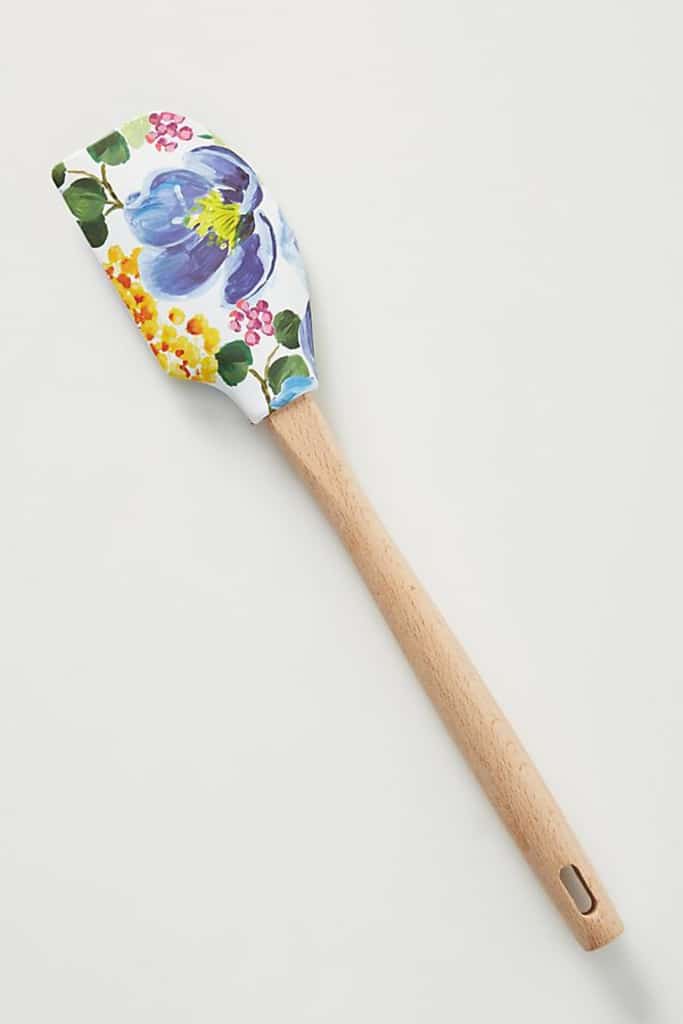 Phew, that's a lot of gifts! I hope you found a couple items on my 2019 holiday gift guide that are perfect for someone on your shopping list. Or at the very least, I hope you found a couple items to add to your own holiday wishlist!
I hope your holiday shopping is stress-free and allows you to enjoy the holiday season as much as possible!
What's on your own wishlist this year??