This past weekend my parents and I went to my sister and brother-in-law's house for a Father's Day dinner. We decided to celebrate on Saturday evening since my sister and I both had to work on Sunday. My sister told me I didn't have to bring anything, but I decided to make a key lime pie, since it's my dad's absolute favorite dessert. The man has been known to make pit stops at Legal Seafood for a slice o' key lime from time to time, so I figured why not make one for his special day 🙂 I was debating between making key lime bars or an actual pie, and decided on the pie because I know my dad so well… He's very particular about his desserts! I knew he'd prefer a triangular slice versus a bar. It's the little things.
Key Lime Pie
Adapted from epicurious
Print this Recipe!
For the Crust: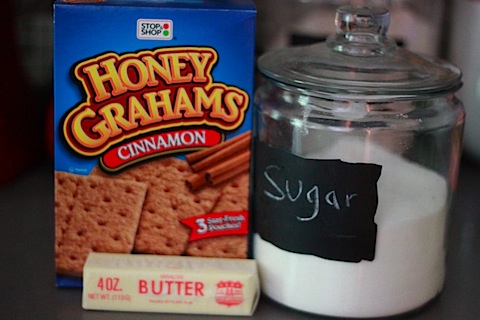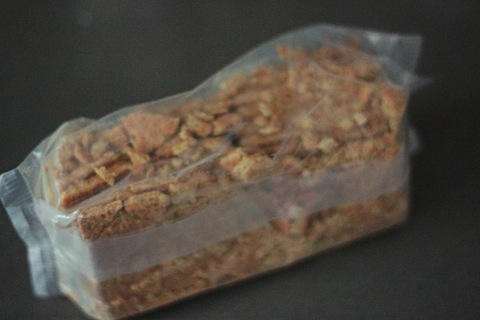 • 1 1/4 cups graham cracker crumbs, from 9 crackers. I love using cinnamon graham crackers when making key lime anything! And since there are traditionally 9 graham crackers in each package, I just crushed them into crumbs in the original packaging.
• 2 tablespoons sugar
• 5 tablespoons unsalted butter, melted
For the Filling: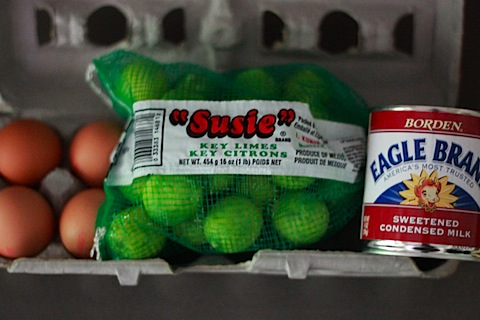 • 1 (14-ounce) can sweetened condensed milk
• 4 large egg yolks
• 1/2 cup plus 2 tablespoons fresh key lime juice, strained
For the Topping: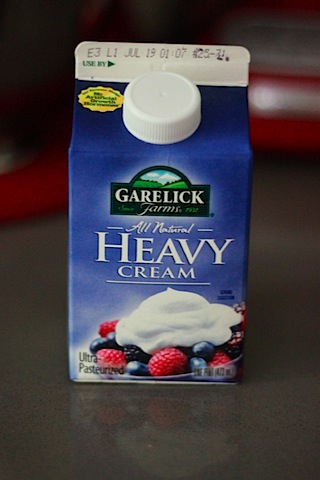 • 3/4 cup chilled heavy cream
Using fresh key lime juice in anything is a labor of love and I figured it was the perfect dessert to celebrate my dad! I ended up using about 19 key limes and squeezing the fresh juice by hand. I thought it was pretty fitting that it required a ton of patience since that's all my dad has had raising the three of us 🙂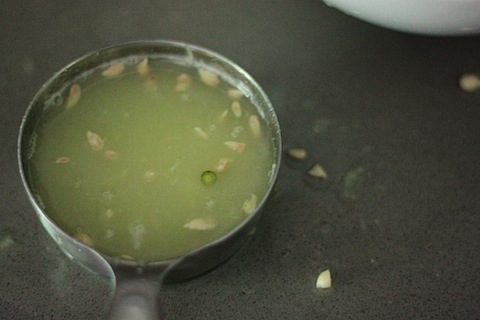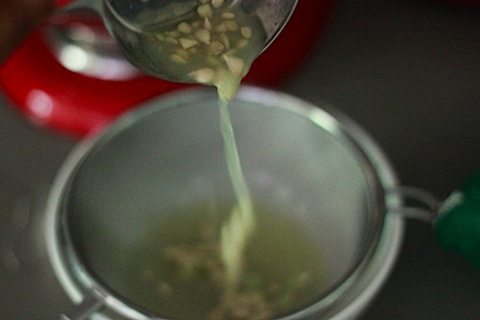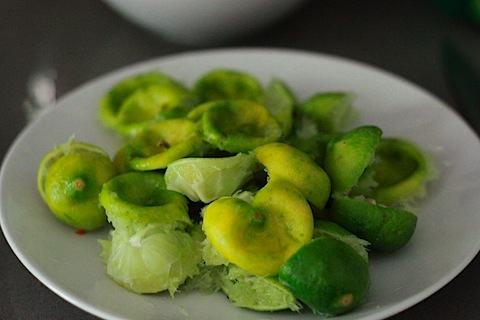 First preheat oven to 350 degrees.
To make the crust, mix together the graham cracker crumbs, sugar, and butter in a bowl using a fork, until well combined.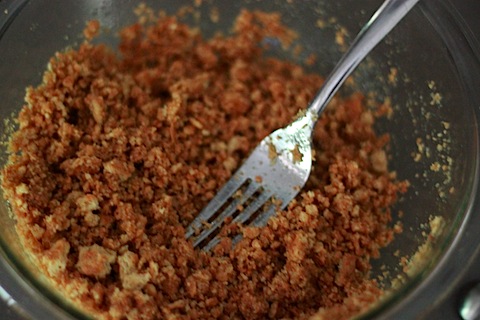 Press the mixture evenly onto the bottom and sides of a 9-inch glass pie plate.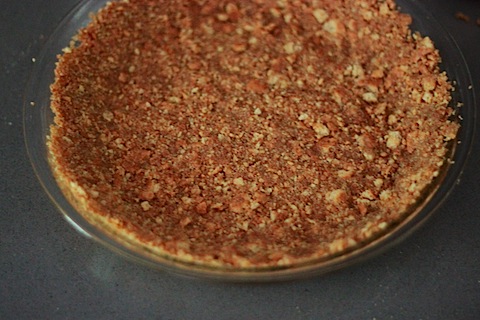 Bake the crust for 10 minutes and cool in pie plate on a rack.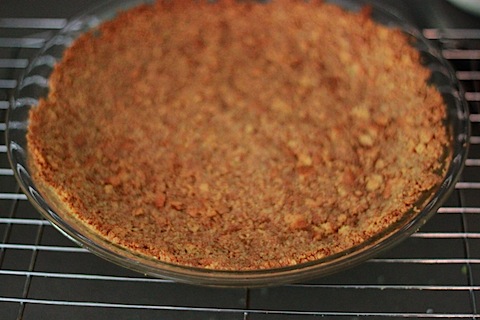 To make the filling, whisk together condensed milk and yolks in a bowl until well combined. I'll always love our friend Lilly for encouraging me to separate egg yolks with my bare hands. It's like therapy in the kitchen!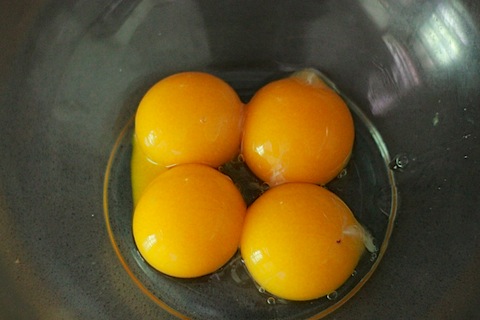 Add the key lime juice.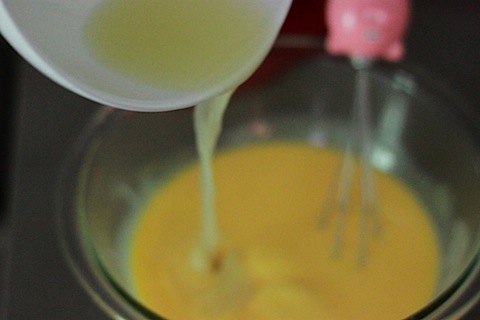 And whisk gently until everything is incorporated.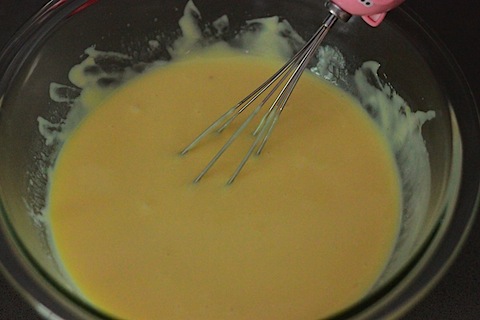 Now you're ready to pour the filling into the crust.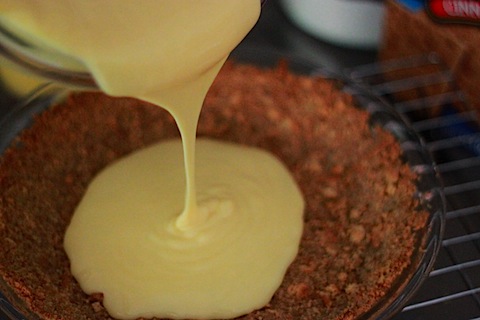 And pour some more.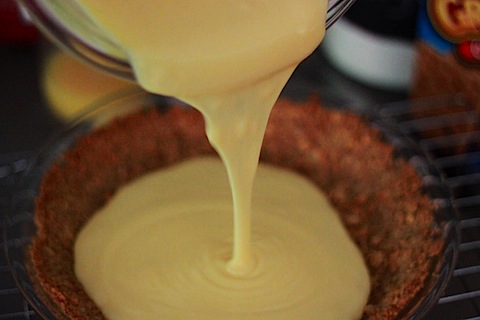 Bake in oven for 15 minutes and allow the pie to completely cool on a cooling rack.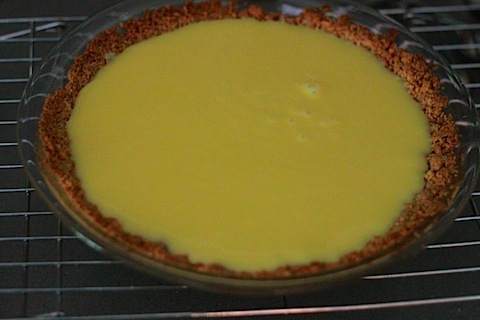 Cover the pie and chill for at least 8 hours. I ended up making the pie early in the morning before a shift I had at Paper Source, so when I got home, I immediately transfered it into a cooler for the drive to my sister's house.
The pie continued to chill in the fridge while we enjoyed a deeeelicious dinner. My brother-in-law, Ab, made the entire feast which included a perfectly seasoned beer chicken that he grilled along with grilled vegetables, rice, and potato salad.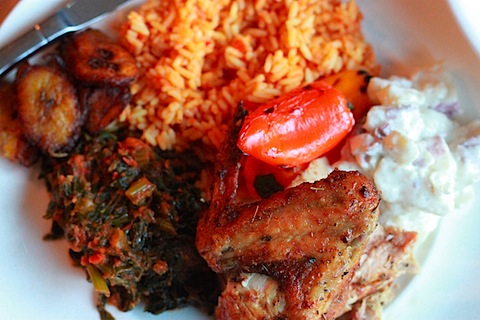 And fried plantains that could have easily have been my new best friend. This entire plate was mine: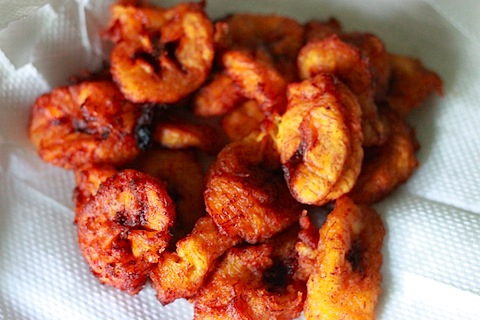 Kidding. But I wanted it to be.
My brother was still away, traveling around Europe so he missed out on the celebration, but I had a blast hanging out with the rest of the family, sipping wine, chatting while listening to the sweet sounds of Asa, a Nigerian musician who Ab and my sister introduced us to. She sounds like an angel.
Once dinner was over, I quickly added the heavy cream to my sister's stand mixer to make the topping for the pie so I could serve it. I always say, you can't really go wrong with key lime anything, but this pie was just about perfection. The filling was creamy and rich and the crunchy cinnamon graham cracker crust was the right amount of sweet. In no time at all, the pie was gone and my dad was a happy camper. Mission accomplished 🙂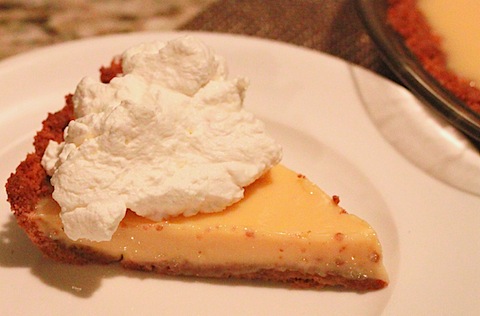 Thanks to my dad for being the best teacher, role model and source of inspiration. Ever. In the world.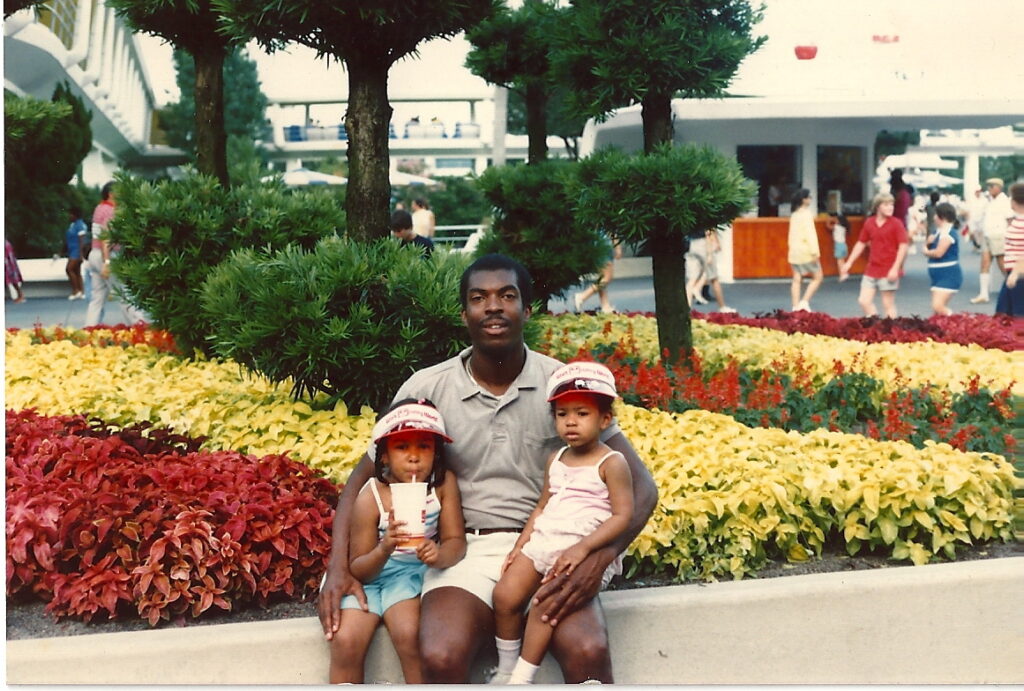 Some of the best things he's ever taught me:
Everything I need to know about football. And basketball.
How to unclog a toilet.
How to be self sufficient.
When I get a paycheck, always set aside moolah in my savings account. "Pay yourself first".
How to do a proper layup. Righty and lefty, thank you much.
It's okay to purchase a new wardrobe when I get a new job. 🙂
Always wear black socks with black shoes. Brown(ish) socks with brown shoes.
To always have a good tailor and shoe cobbler.
How to check the pressure of my tires.
How to be a fearless driver.
How to buy a car.
Never feel like I have to be in a relationship.
First impressions are everything.
Never leave a basketball court until I make at least 5 free throws. In a row.
That I can do anything in the world that I want. "As long as it's legal".
His famous words to us growing up: "You're tall. You're black. People are going to notice you anyway so always behave yourself!". It worked. My parents successfully raised three well-behaved children 😉
And that no matter what, he'll always be the one guy I can count on 🙂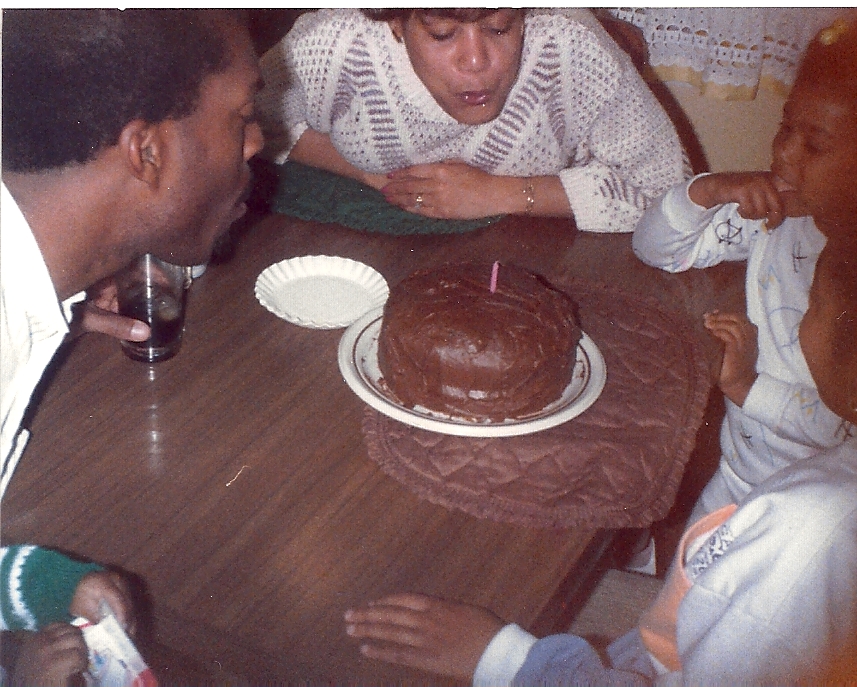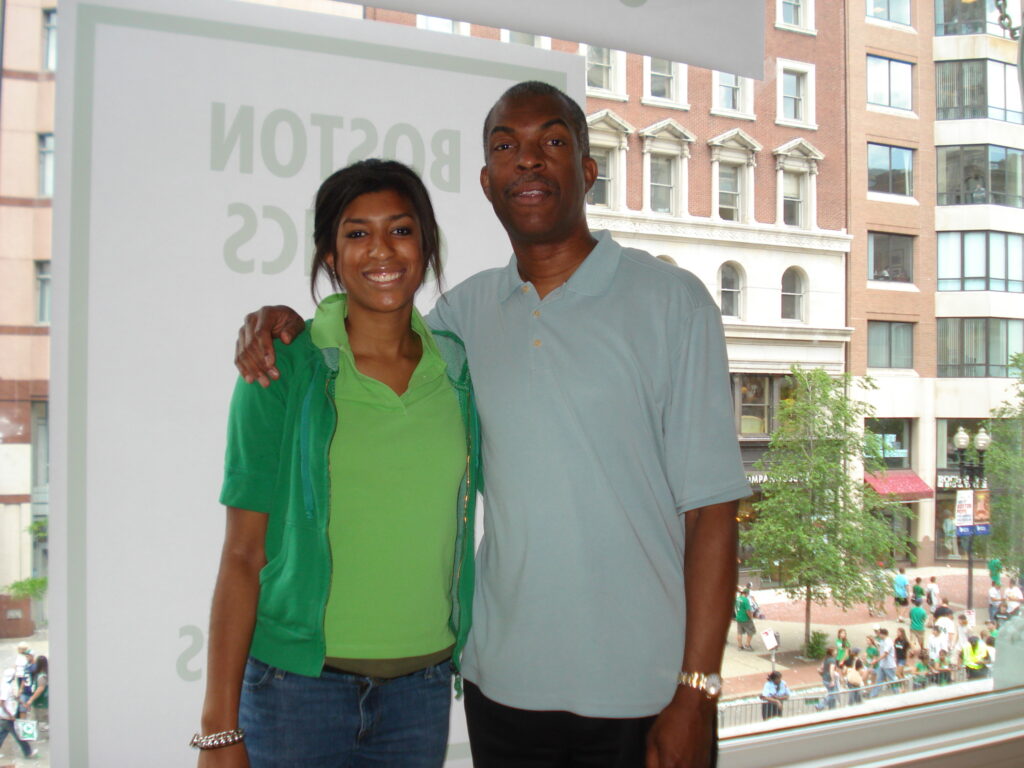 What's the best thing you've learned from your dad?
[Chels]