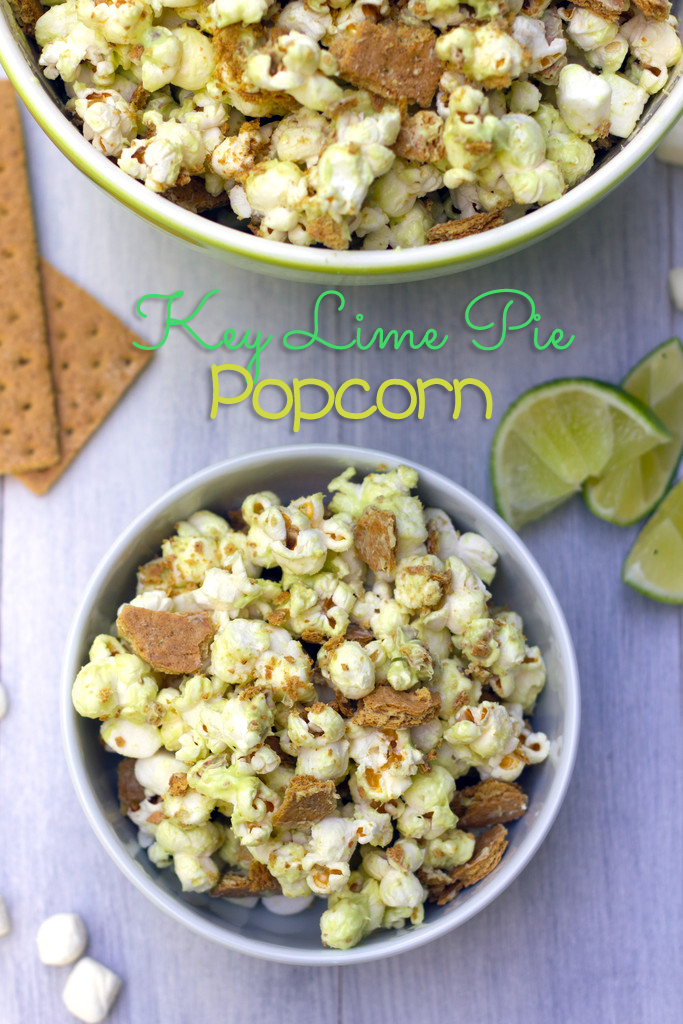 I hate to be the bearer of bad news, but summer is coming close to an end. I honest to goodness don't even feel like it's really begun yet, but unfortunately, it's already ending. I know this because when I was trying to determine when to post this recipe, I realized the the Wilton Key Lime Candy Melts I used in the recipe are listed as "out of season" on many websites. And that makes me want to cry. How on Earth is August out of the summer season? Wah. Also, some kids are already back in school? Some went back at the end of freaking July?? I cannot get over that and I don't think I could ever live in a place that made kids go back to school in July. September is back to school. Not July, not August… September.
Anyway, I realized I needed to post this recipe ASAP if I actually wanted anyone to be able to make it this season. I did see the melts still available at Michael's the other day. This is the perfect time for key lime pie and nothing screams summer to me more than the flavors. I've been obsessed with using the Wilton Candy Melts in popcorn because they melt perfectly and create the perfect candy coating. They're also super quick and easy to prep and make one of the most fun desserts around.
Key Lime Pie Popcorn:
Print this recipe!
2 T canola oil
⅓ C popcorn kernels
10 oz. Key Lime Pie Wilton Candy Melts
6 graham crackers
1 C mini marshmallows
Put oil and 3 popcorn kernels in a large pot and turn heat to medium-high. When the kernels pop, add all of the kernels, cover the pot and remove it from the heat for about 30 seconds. Then, put your pot back on the stove and once kernels start popping, vigorously shake the pot back and forth, keeping it on heat. Once popping slows, take pot off the heat and remove cover.
I love making popcorn so much.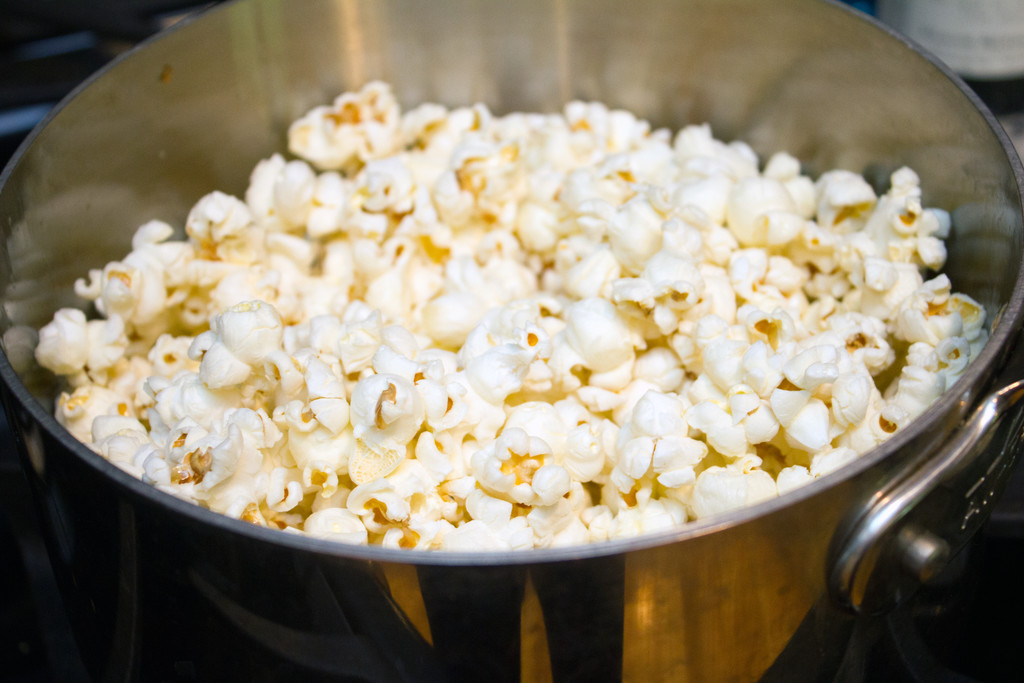 While the popcorn's popping, you can melt the candy melts. Put candy melts in a microwave safe bowl and place in the microwave for one minute at 50% heat. Stir mixture with a spoon and then repeat heating at 30-second intervals, stirring in between each one, until candy melts are fully melted.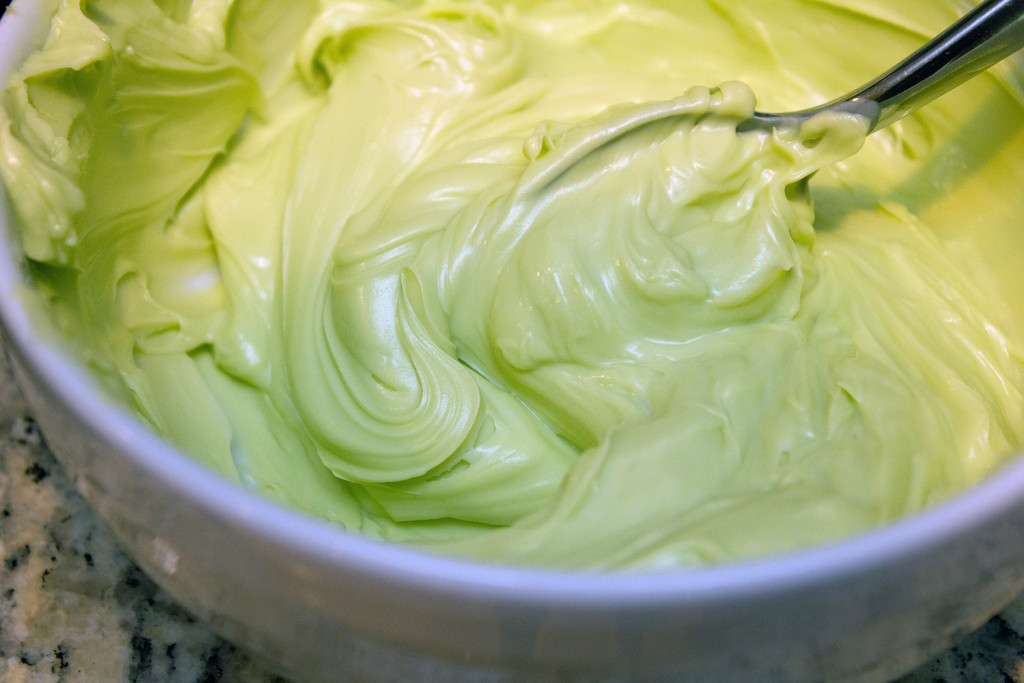 Now, smother your popcorn with the melted candy. Or rather, put popcorn in a large bowl and spoon the candy all over it. Crumble up the graham crackers and add them, too, along with the mini marshmallows.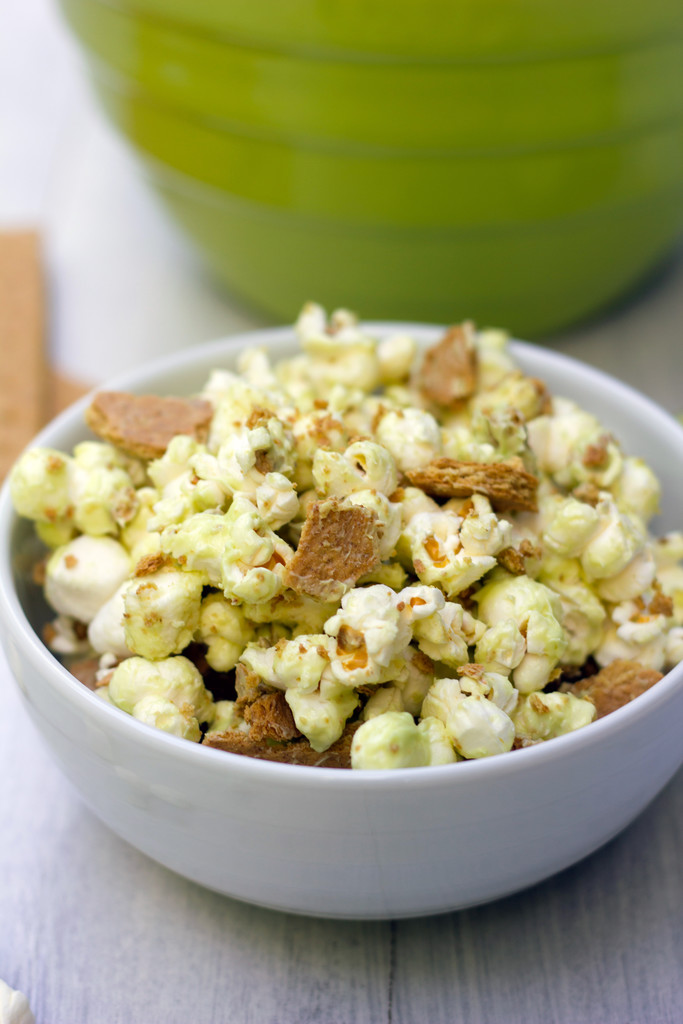 How ridiculously easy was that?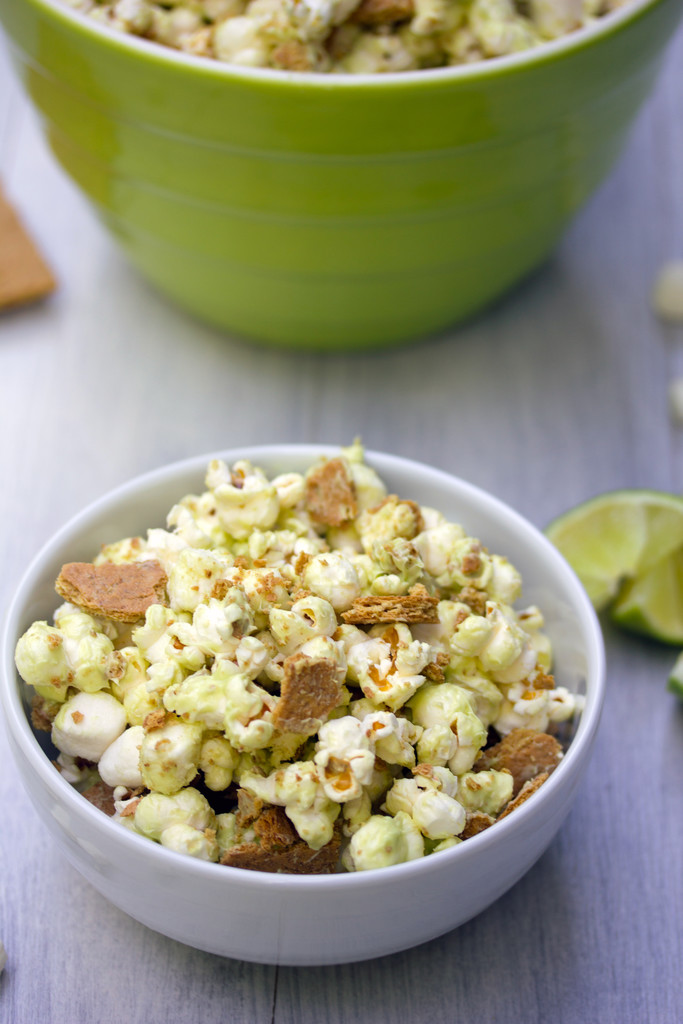 This popcorn tasted exactly like key lime pie. I almost couldn't believe it. If I closed my eyes, the only thing that would have made me realize it wasn't key lime pie was the consistency. But honestly, I kind of liked this consistency better in some ways. It wasn't smooth and silky, but it was awesomely crunchy!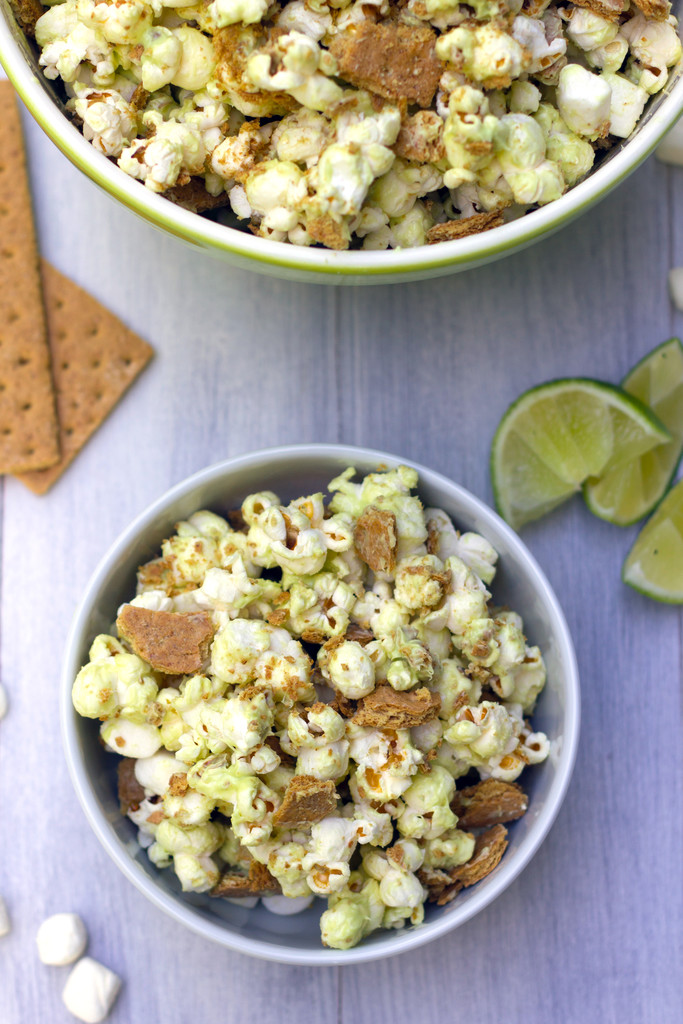 I do recommend eating this the first or second day it's made (to store it, put it in an airtight container), as the popcorn will end up getting a little chewy if you let it sit out too long. But that really shouldn't be a problem. AT ALL!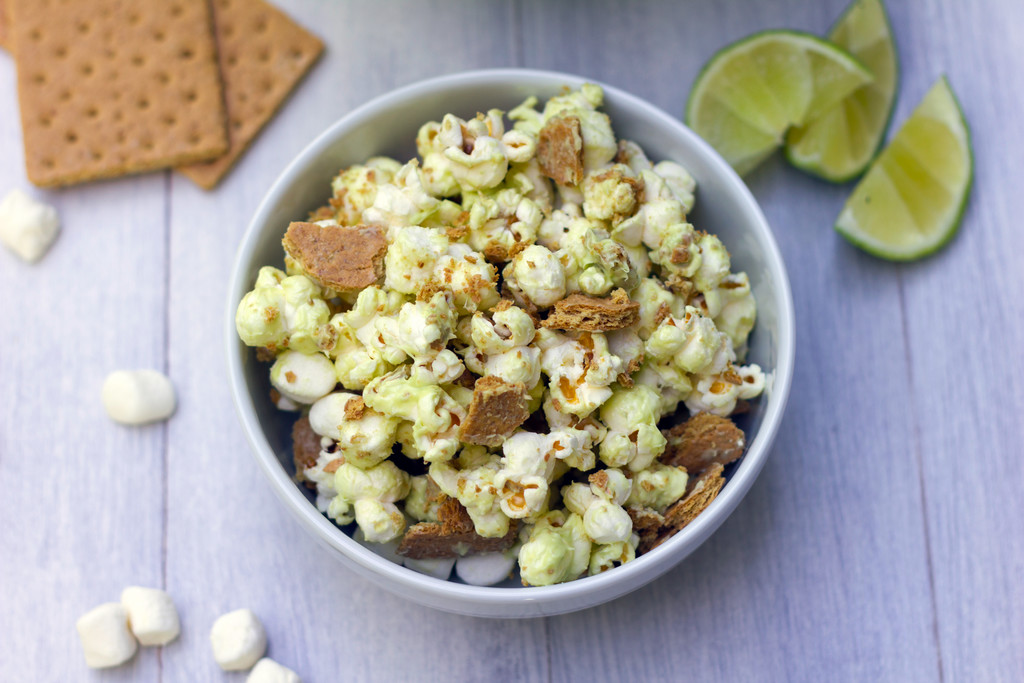 It's only August 11, and therefor, I'm refusing to break out the pumpkin beer and put away the summer shandies and key lime pie flavored everything. You're still having summer BBQs and parties, right? Because this popcorn is the perfect party food.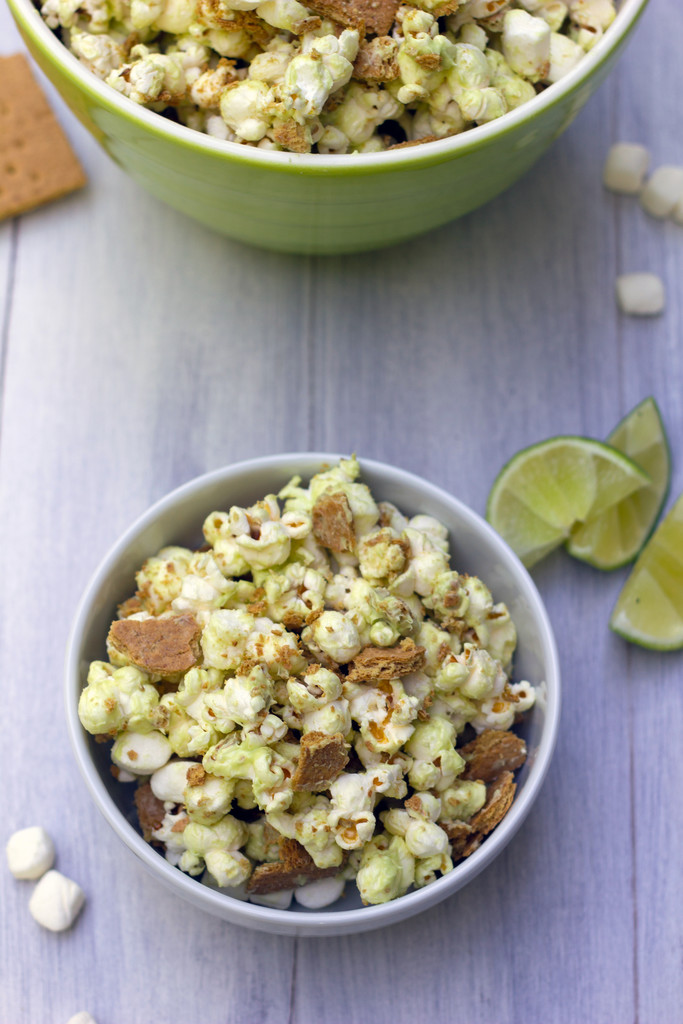 And it's a whole heck of a lot easier to make than an actual key lime pie.
Do you feel like we're at the end of summer or that it's only just beginning?
[Sues]
Full disclosure: Wilton provided me with the candy melts used in this recipe and I am a part of the 2014 Wilton Sweet Treat Team. But all opinions are always my own!