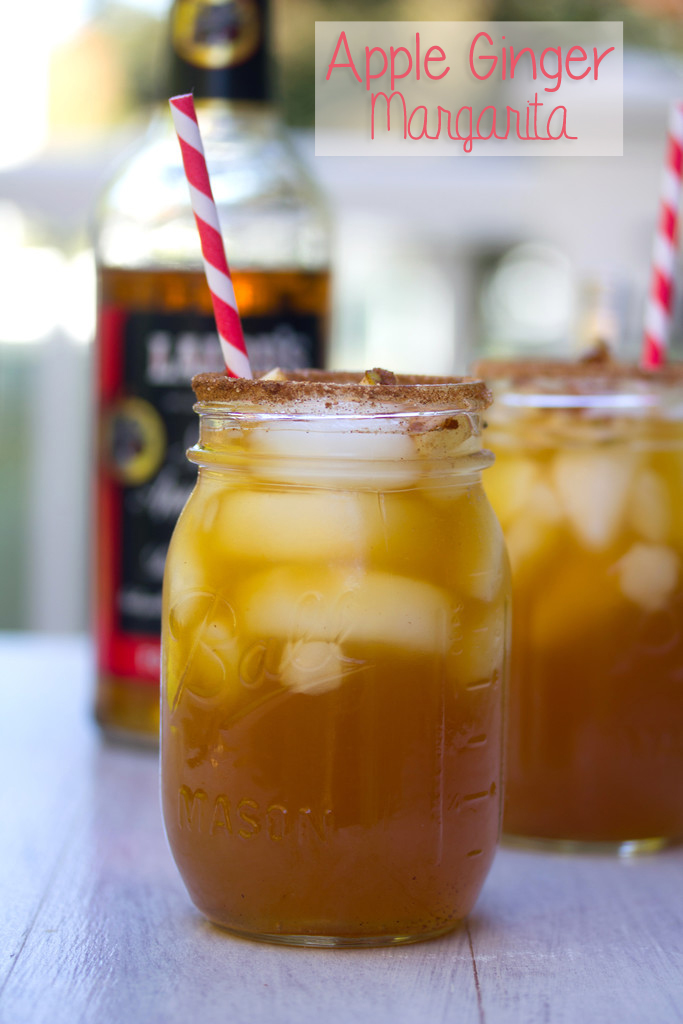 Welcome to another edition of Cocktail Monday. You see, I'm in a bit of a predicament over here. I have WAY too many fall and Thanksgiving type recipes and only like a couple days to post them. Don't get me wrong, I'm pretty proud of myself for having an arsenal of recipe made. I'm just not so proud of myself for legit falling asleep at my computer every night, sometimes with just five words written on an otherwise blank document. Especially on Friday nights. Not only does that in itself necessitate a cocktail, but also… this cocktail would be perfect for your Thanksgiving celebration.
We have a lot to celebrate this week. The best holiday ever is happening! And only three days of work!! And lots of Internet shopping!! Pajamas!! So, so much pajama time. Wait, did I mention the food? One of my "jobs" is to bring the cocktails (best job ever). If that's your job, too, I'd like to highly recommend this Apple Ginger Margarita. It's everything you'd want in a margarita… But perfect for the Thanksgiving season. Margaritas generally make me wish I was sitting on the beach somewhere, but this one makes me wish I was sitting around the Thanksgiving dinner table. That's a pretty realistic wish to come true this time of year, so I'm going with it.
Apple Ginger Margarita (serves 2):
Print this recipe!
Cinnamon, for glass rim
Ice Cubes
2 C apple cider
2 oz. ginger simple syrup (see recipe below)
1/3 C silver (white) tequila
2 oz. apple brandy
Chopped apples, optional for garnish
Ginger Simple Syrup:
Print this recipe! 
1 C sugar
1 C water
1 T sliced ginger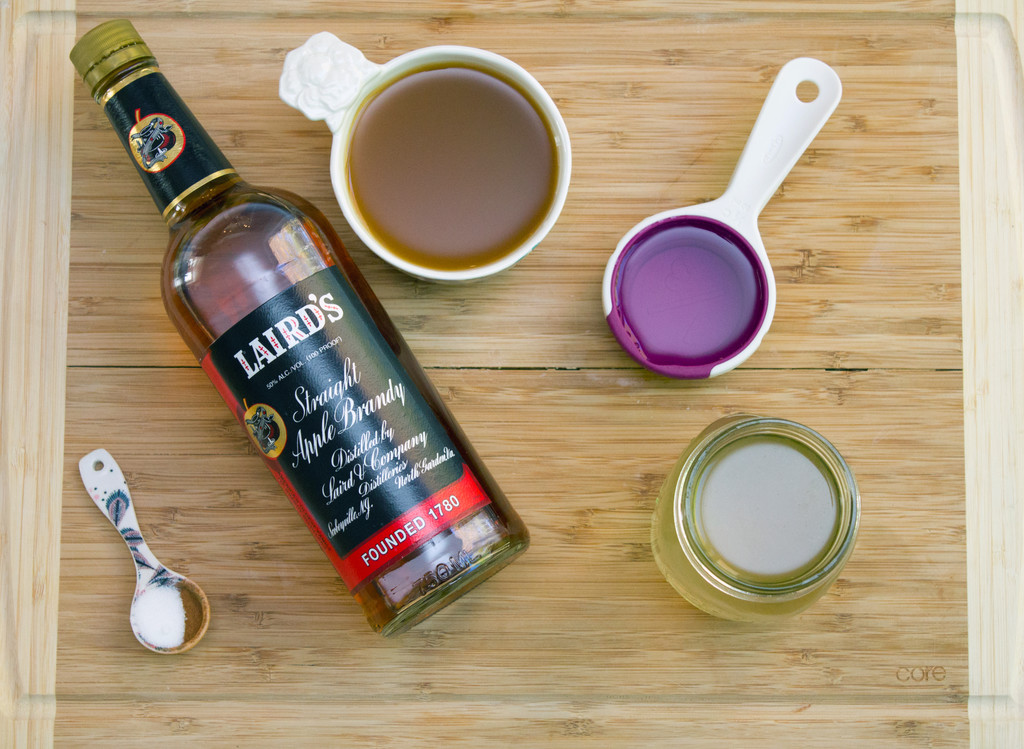 I didn't take a single photo of this cocktail-making process. It must have been because it was so ridiculously simple. Just trust me on that. Then again, I could (and maybe do?) make simple syrup in my sleep, I've made it so many times before. If there was such a thing as simple syrup addiction, I'd actually be kind of worried about myself. But I'm going to argue that it's totally different than a sugar addiction and just let myself continue down the path of self-destruction. It's not like I'm drinking it with a straw or anything, right?? But really, who knows what I do in my sleep.
Anyway, this ginger simple syrup will take you 10 minutes to do. But with only about 1 minute of actually doing anything.
In a medium sauce pan, bring 1 C sugar, 1 C water, and ginger to a boil. Once the mixture comes to a boil, lower the heat to a simmer and let simmer for about 10 minutes. Remove mixture from heat, strain ginger out, and pour into a jar or bowl. Let cool.
For the rest of the drink, I strongly recommend rimming the glass with cinnamon. Brush a little simple syrup on and it will stick perfectly.
Fill the glasses with some ice and then put more ice into a cocktail shaker. Also put into the shaker 1 C apple cider, 1 oz. ginger simple syrup, half the tequila, and 1 oz. apple brandy and shake. Pour into a glass. Repeat for the second drink.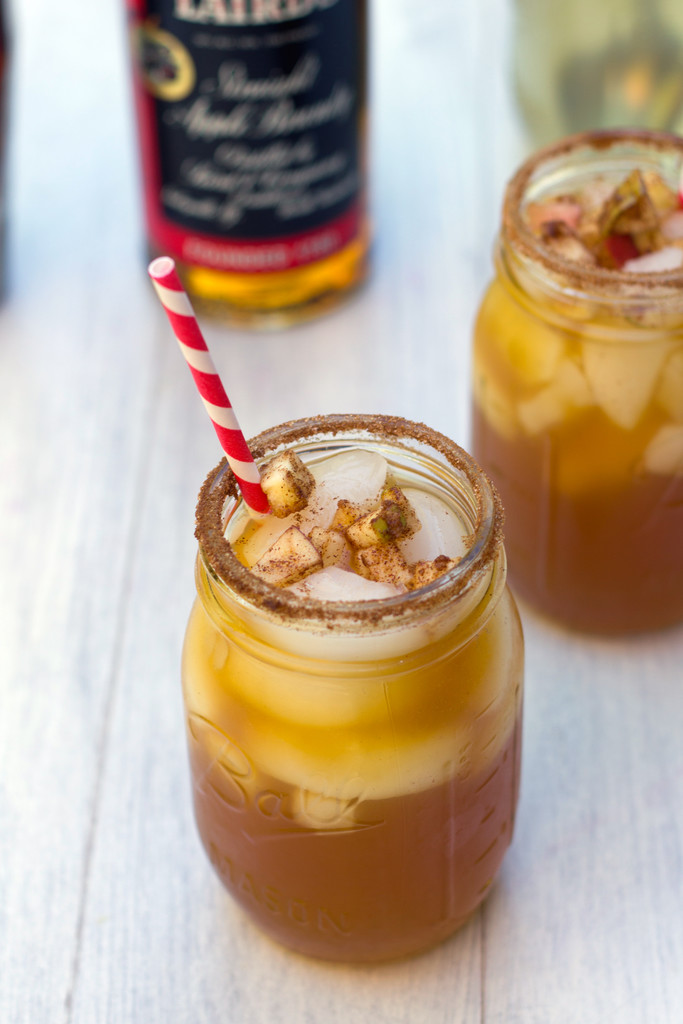 If you're in the mood, I recommend topping with some chopped apples and sprinkling a little more cinnamon over the top.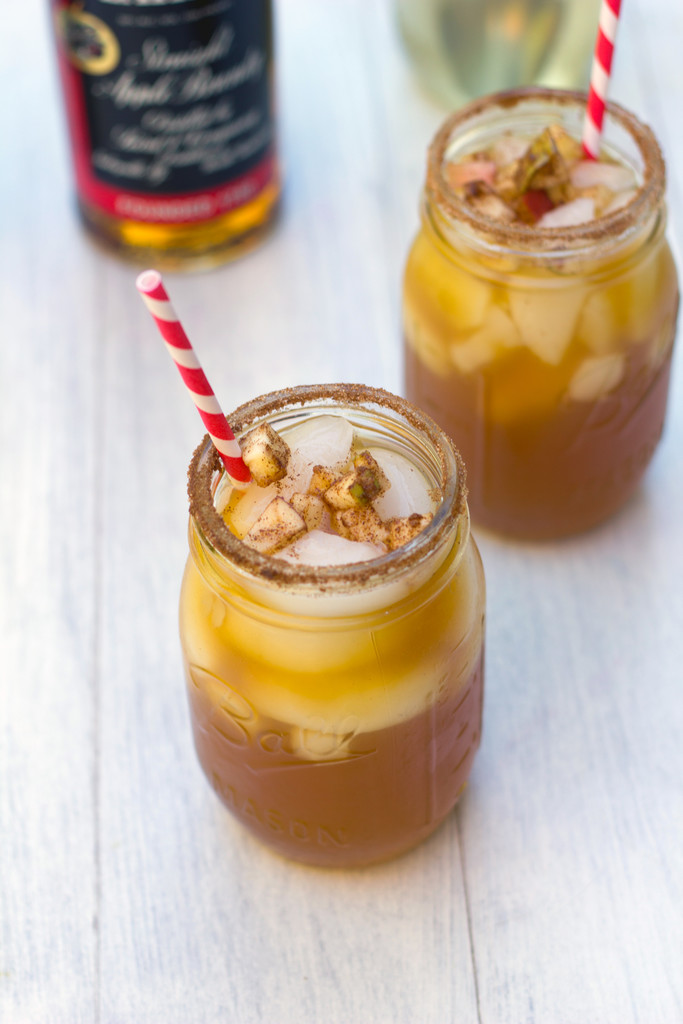 For all the apple recipes I posted this season, I'm honestly sad about how little apple cider I drank. Now I'm nervous I'm going to spend the next 8 months seriously depressed that I didn't take full advantage of this season. Does that mean I need to make these margaritas 14 more times within the next week? Probably.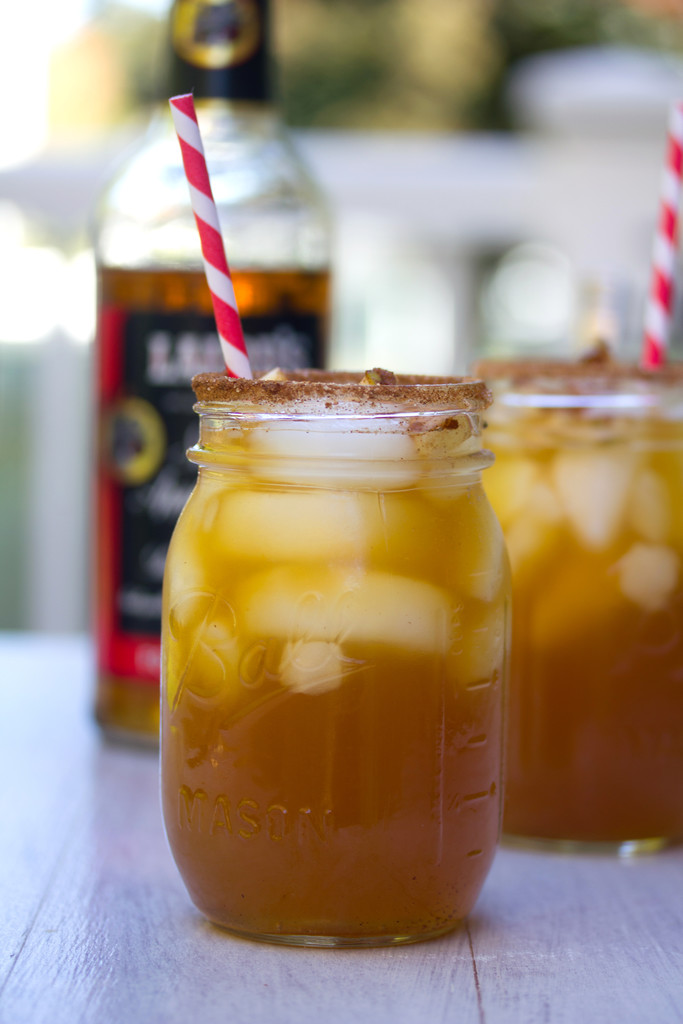 Apple Brandy is also going down as one of my best new discoveries of 2014. I'm sure it will be back with a vengeance in 2015. Does 2015 look weird to you? Since I do so much planning at work, I'm actually having a hard time not writing it. But that doesn't mean it's not totally weird-sounding. It also means I graduated from college 10 years ago. Ouch.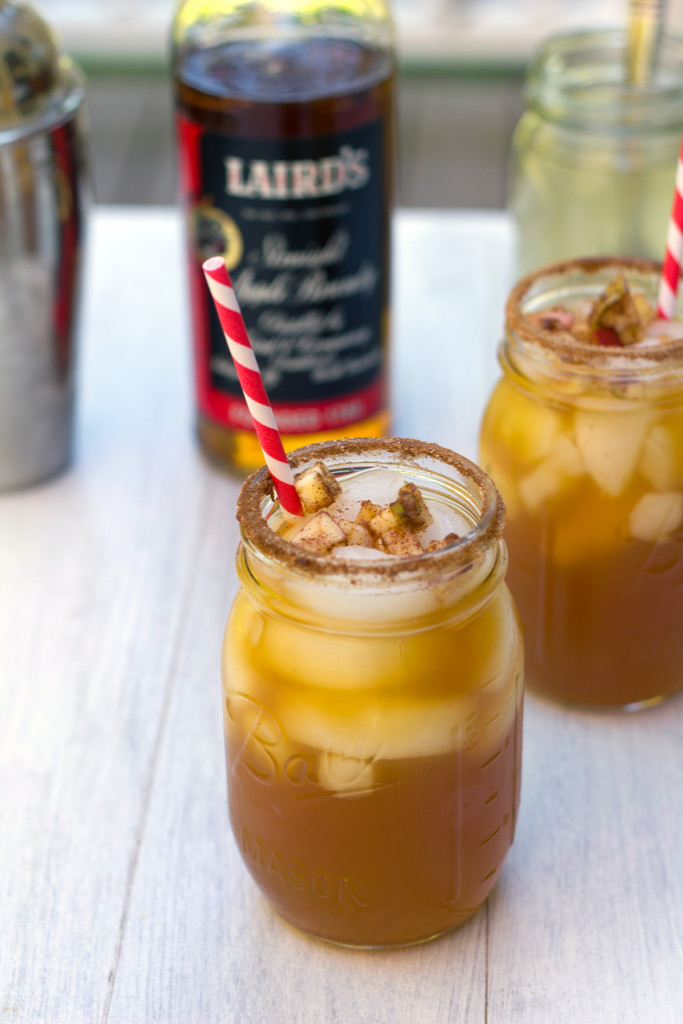 Welp, now I feel like I need about 12 drinks to forget that fact.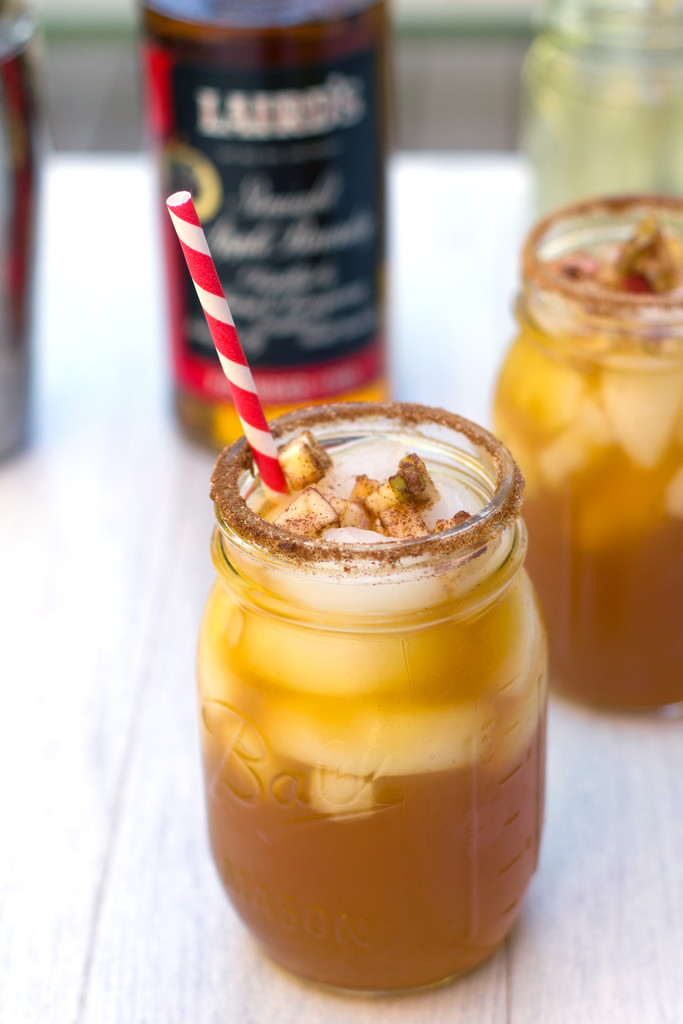 Thanksgiving also used to be the time where I'd head home to meet up with everyone from high school. But now it's the time where I go to my parents' house and sit on the couch in my pajamas and just stalk everyone from high school on Facebook.  Just kidding; I'm totally not a stalker. And I'm on Facebook SO much at work that I rarely use it personally anymore. Unless someone has a really, really cute baby.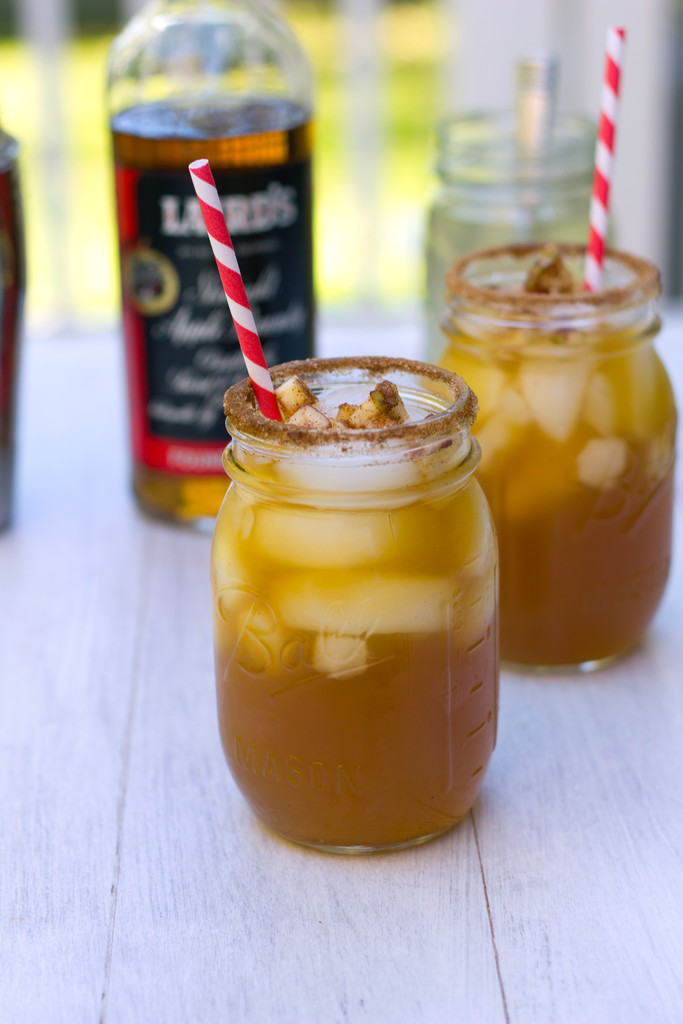 I'd rather sit on my parents' couch drinking one of these margaritas than have a bad drink at a crowded bar packed with people I haven't seen for 13 years for a reason. Actually, I'd rather sit on my parents' couch drinking one of these margaritas than most things.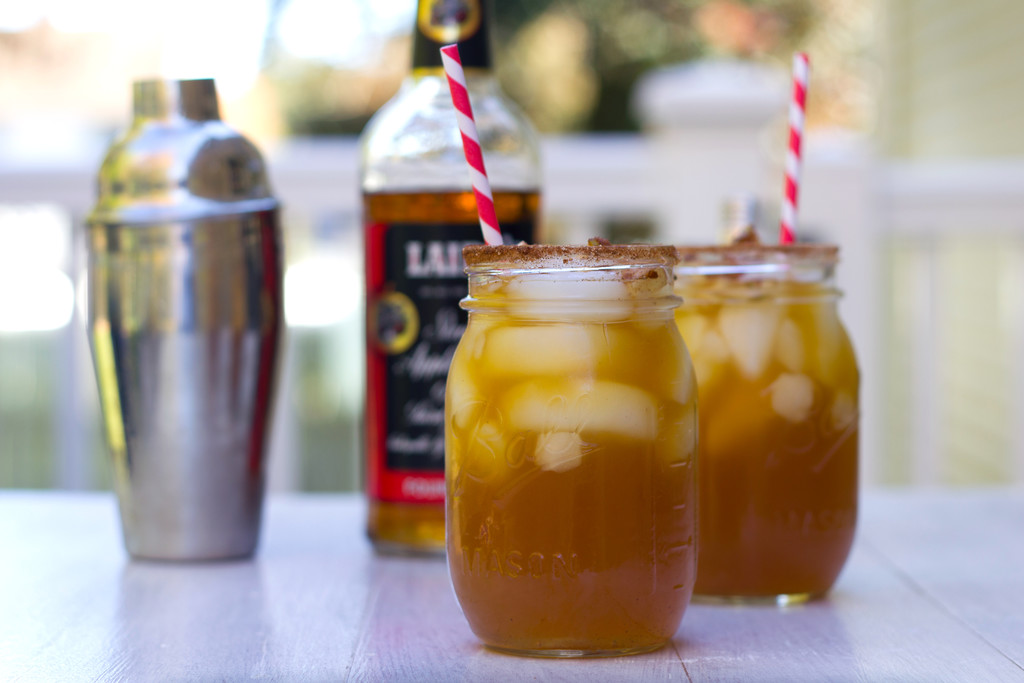 Can you blame me? Plus, this goes really, really well with turkey.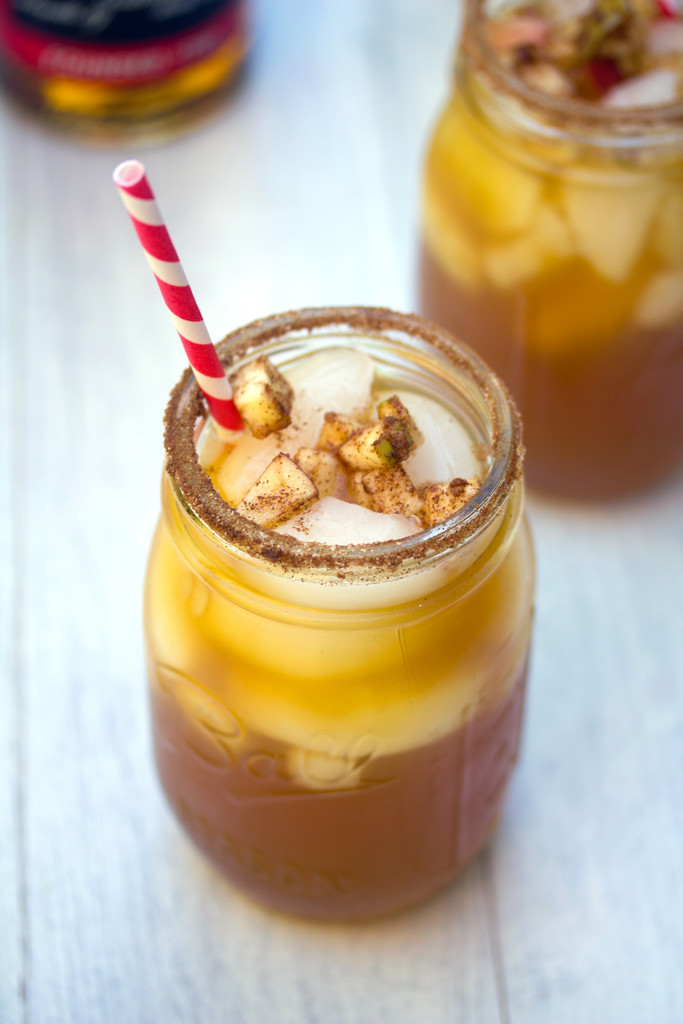 Do you make a special cocktail every Thanksgiving? 
I hope so. This is the one I'm planning on for this year. Have I mentioned I can't wait? Also, happy Thanksgiving week!!
[Sues]
Nespresso Festive Finds winner!
Just in time for the start of the holidays, I'm excited to announce the winner to my Nespresso Festive Finds giveaway! The lucky winner is Windy P. who said, "French toast and bacon. Definitely bacon. It's one of the most import food groups." Congratulations!! I'll e-mail you to get your address ASAP, so I can send out your new All-Clad Griddle (for all that bacon!).