This has been a week. A WEEK. I'm not going to lie, some pretty awesome things happened. But that also means not much sleep happened. At all. Additionally, I'm pretty sure my email inboxes all exploded. And left debris all over my life. I'm hoping to clean that up this weekend. But in order to get through it, I'm gonna need a cocktail.
Not only did my email inboxes explode, but my basil plant is also still exploding. Remaining steadfastly determined to make the most of it, I decided to incorporate it in my Friday cocktail. You might think this whole concoction is a bit odd, but I promise it's good. So good. Sure, it's a little summery. And sure, it really felt like fall here in Boston today. But I'm pretty sure this will warm you right up, while refreshing you nonetheless.
Cucumber Lemonade with Basil (makes 3-4 large drinks):
Print this recipe!
1 English cucumber
3 C water
3 lemons
2 T sugar
1 1/2 C vodka
1 small bunch basil
1 C soda water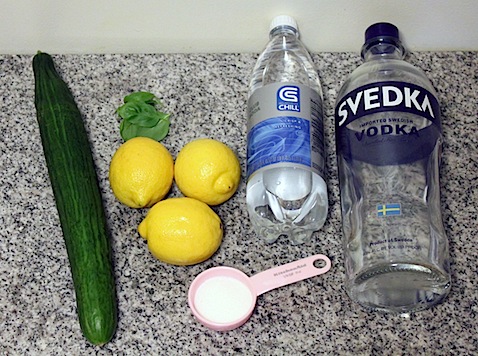 Start by cutting your cucumber in half. Peel one half and cut it lengthwise (you can cut it in half again first if need be).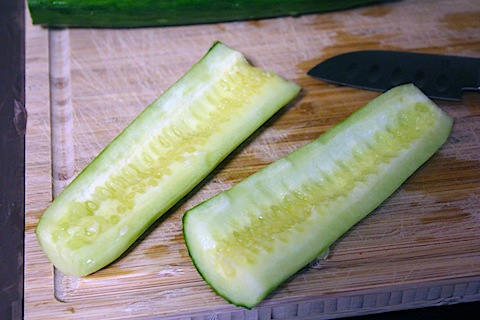 Scoop the seeds out and chop it into pieces.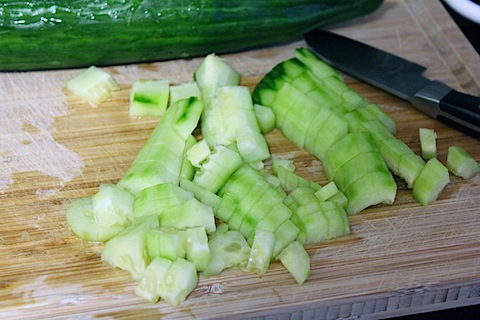 Put the cucumber pieces in a food processor and puree until smooth.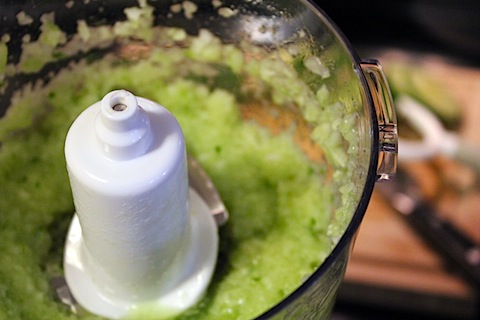 Put puree in a fine mesh sieve over a container and push with a wooden spoon or spatula, extracting as much liquid as you can from the cucumber puree.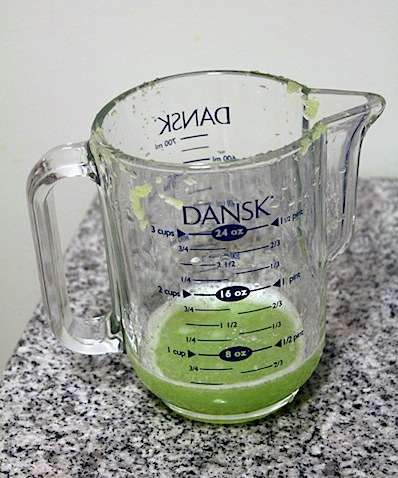 Fill a separate bowl or container with 3 cups water. Squeeze 2 lemons into the water and mix in the sugar.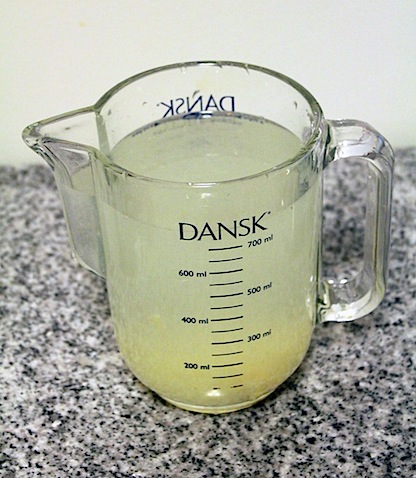 Pour lemonade and cucumber juice into a pitcher or serving container. Add vodka. Slice remaining cucumber half (un-peeled) and remaining lemon and add to pitcher. Add basil, too. Refrigerate until chilled.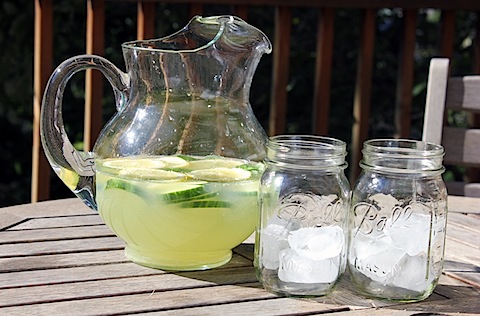 Serve in a glass or jar with a little bit of ice. Top with a little soda water for some sparkle and some extra basil if you like. As mason jars are so summery for me, I feel this could be my last cocktail in a mason jar for quite a while. (actually, that's a lie; I just thought of 8302 more things I want to serve in them for fall/winter).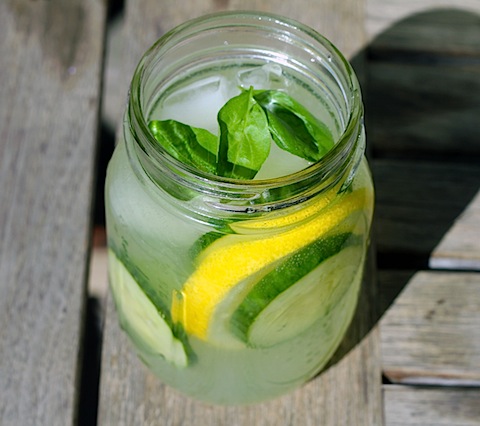 This was such a uniquely fabulous lemonade. I admit, if you're not a cucumber fan, you may not love it… But try it! The cucumber makes an already refreshing lemonade even more refreshing.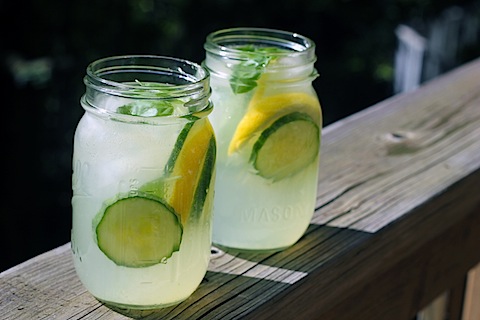 And the basil adds a fun little extra kick, just perfect for a Friday.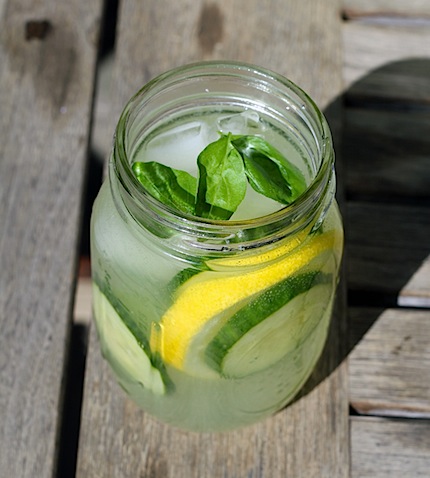 If you want the truth, I actually made this cocktail early this morning and stuck it in the fridge. Then I went and tried on and ordered my wedding dress (yayy!!) and came home and tasted it… Now I'm sitting here waiting for Chris to come home so we can relax with a glass and see what's on Dateline tonight!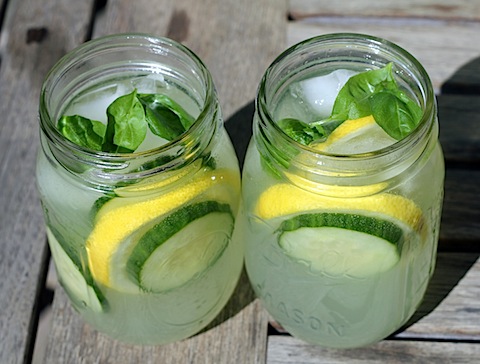 So, that's how I'm starting off my weekend. I'm also celebrating my mom's birthday tomorrow. Yay! And doing about 38204 other things to get my life in order.
And, um, if I owe you an email? I swear I'll get to it this weekend.
OK, Chris is home. Cocktail Friday is on!
Does your Friday call for a cocktail?
[Sues]