Craving pumpkin pie, but want something a bit more trendy and portable? These Pumpkin Pie Bars are an easy-to-make treat, packed with fall flavors!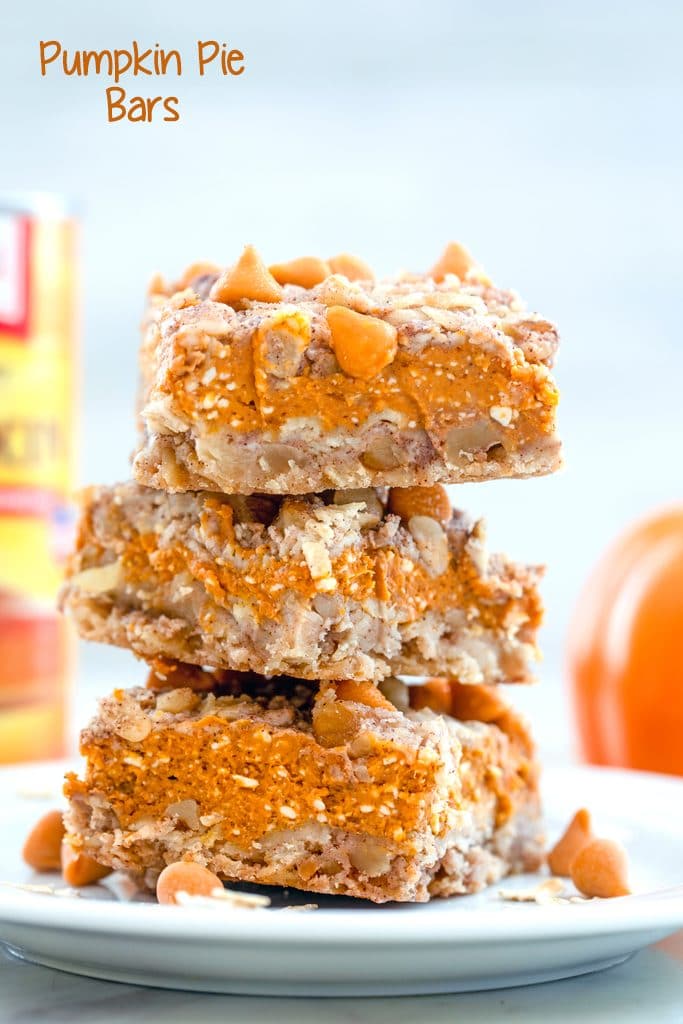 (This recipe for Pumpkin Pie Bars was originally published in October 2009, but was updated with new photos in 2018).
Is anyone else having a canned pumpkin shortage in their area? If not, please send help! Because if there's one thing I need at this time of year it's canned pumpkin. And if there's one thing I can't find right now, it's canned pumpkin. I'm starting to freak out. Luckily, I had one can on stock from last year and my mom donated one to me that she had. Phew.
Anyway, my point is, I have to be careful with my pumpkin until I know for sure I can find it. But when I saw a couple different versions of pumpkin pie bars floating around the Internet, I immediately knew I had to use one can for an adaptation on them. HAD TO. And I'm so, so glad I did.
PUMPKIN PIE BARS RECIPE
These pumpkin pie bars bars are fairly simple to make and are worth every step. Of which there are only really two. The first is making the curst for the bottom of the bars. If you've ever made a pie crust, this is similar in that you'll be cutting butter into a flour mixture. But you'll also be stirring in some oats and walnut or pecans. The recipe will still work fine if you don't use any nuts, so I labeled them optional, though they do add a nice hearty crunch!
You'll save some of the crust for the topping and then press the rest into a 9×13 inch pan and bake the it for 15 minutes, while you get started on the delicious pumpkin pie filling.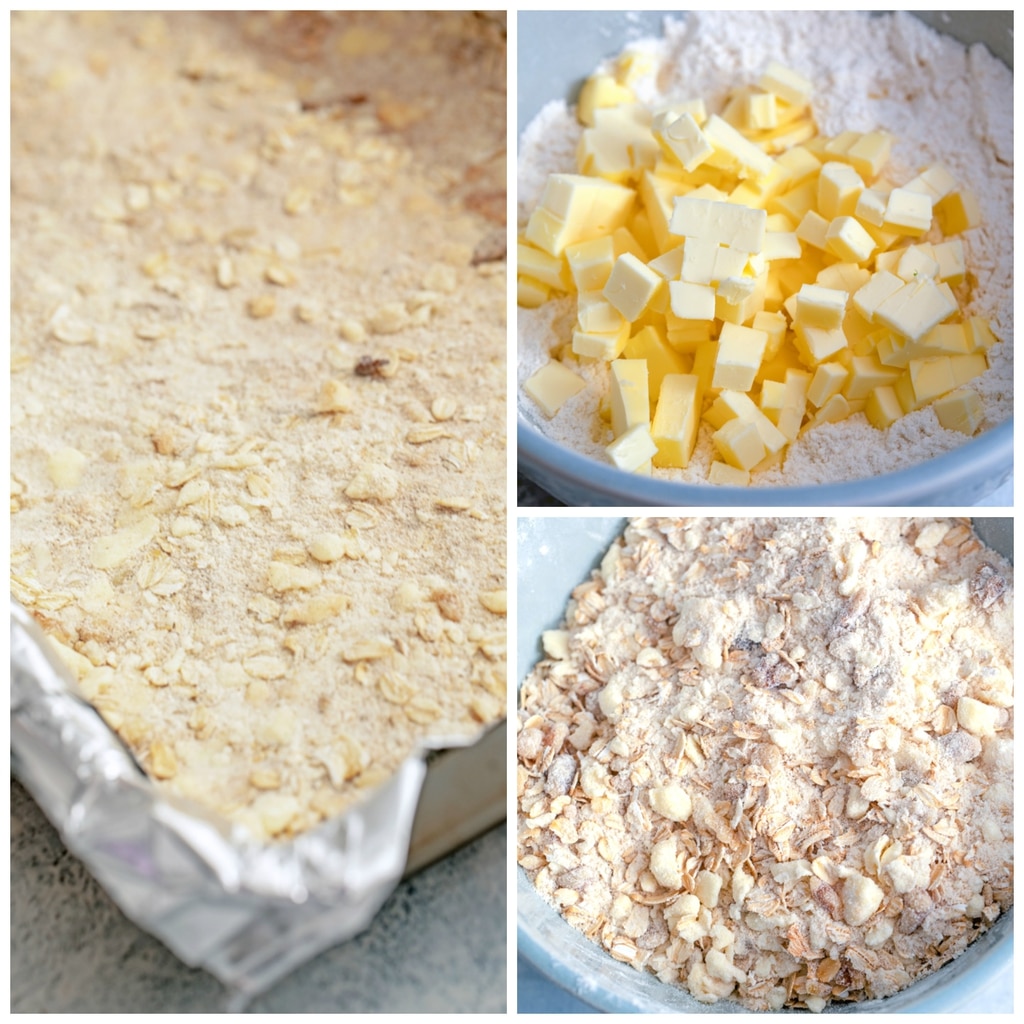 Again, super easy! You'll start by beating your cream cheese until smooth. I always recommend doing this because it can be tough to get the lumps out of your cream cheese once you start adding other ingredients. Once it's smooth, you can add in the pumpkin, the rest of your granulated sugar, eggs, vanilla, pumpkin pie spice, and salt.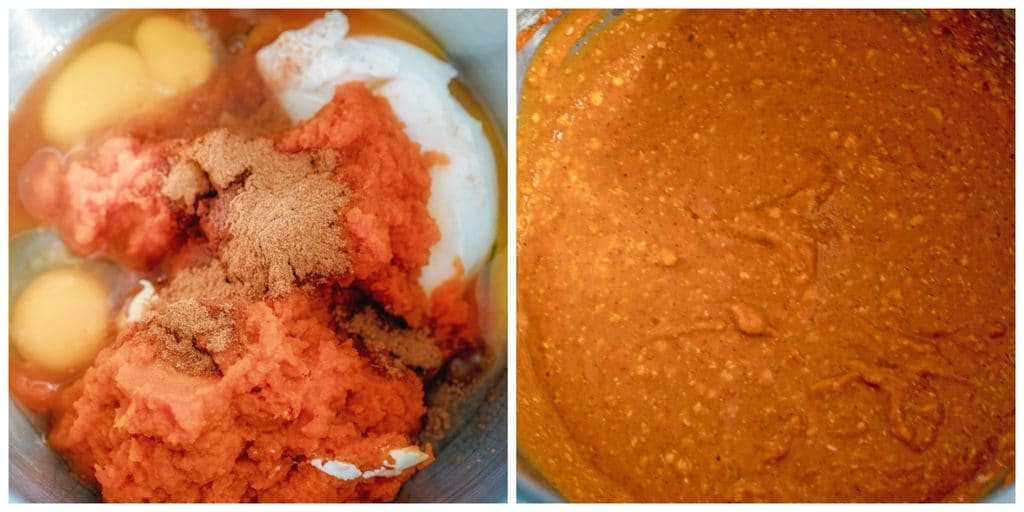 And then pour it over the baked crust, sprinkle on the rest of the flour/oat crust mixture and the butterscotch chips and then pop the whole thing back in the oven for another 25 minutes, until the filling is set.
Let it cool before setting and then just know that these pumpkin pie bars are at their very best when served cold.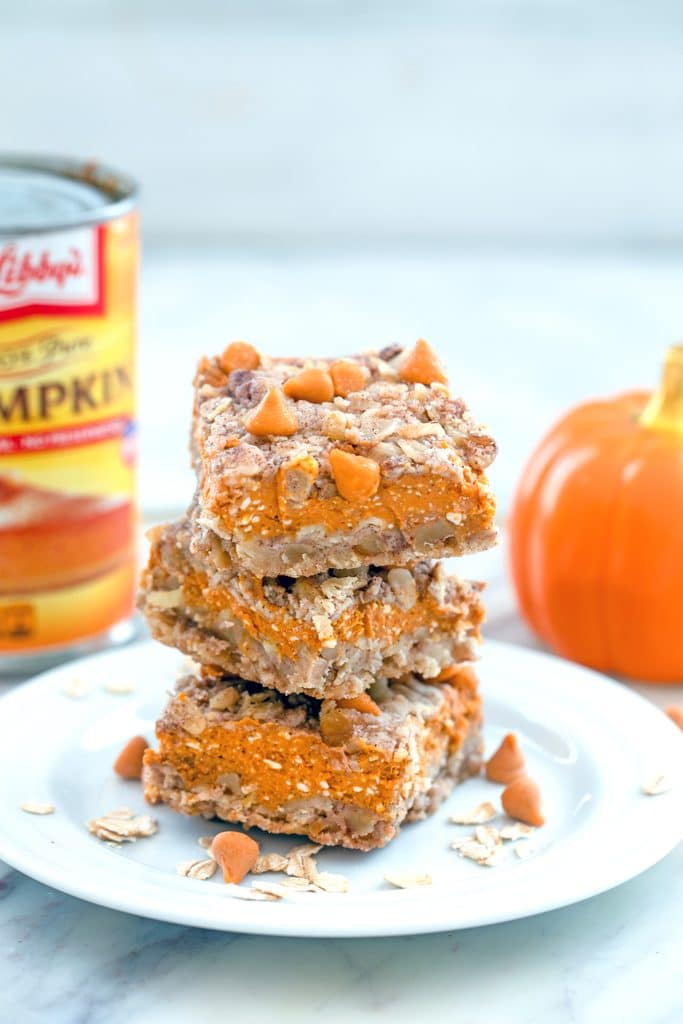 And when I say they're at their best, I mean these are the VERY best. Seriously one of the most delicious desserts of the entire fall season. They're basically just like pumpkin pie, but much more portable and fun. They're like the updated, modern version of pumpkin pie.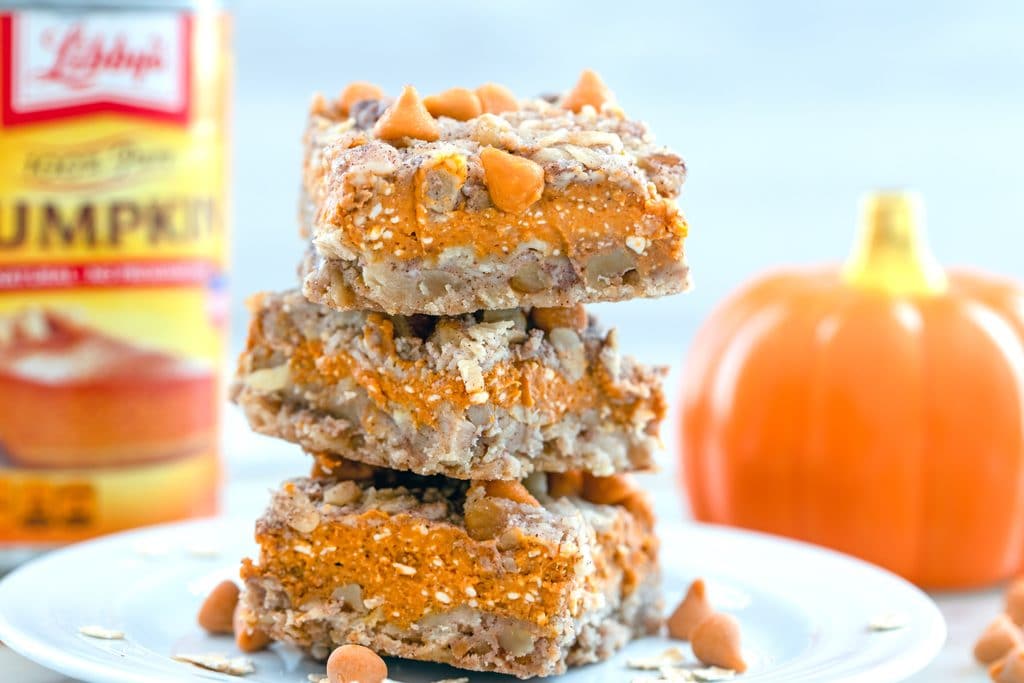 If you are craving pumpkin pie, but don't feel like making a whole pie, make these pumpkin pie bars instead! And then invite some friends over for coffee and chit-chat and put these on a plate. Or bring a little plate to your neighbors. Or just sit on the couch and eat them yourself. And make yourself feel better about it by telling yourself, "at least I'm not eating a whole pie." Trust me, I'm an expert at these things.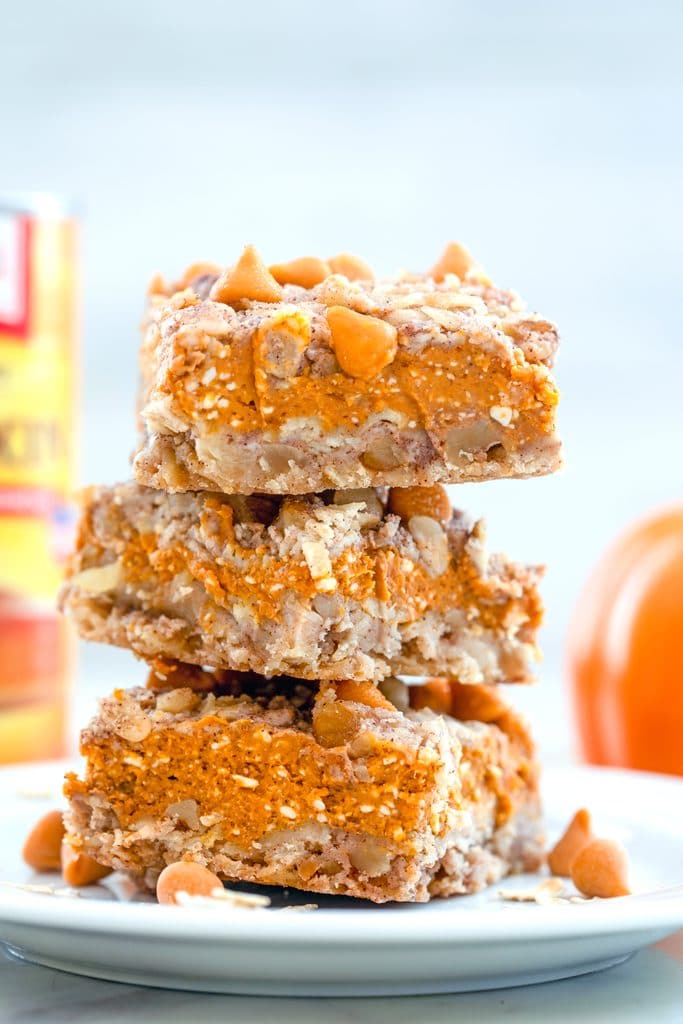 I have a feeling I'll be making these pumpkin pie bars many more times this season and in the years to come. Assuming I can find canned pumpkin. Otherwise, I'll be heading down to the pumpkin patch to make my own puree!
Even if you only have one can of pumpkin puree left in your pantry, I promise that these pumpkin pie bars are worth it.
Happy fall 🙂
Do you stock up on pumpkin puree?
If you're looking for more fun fall treats, check out my recipe for Pumpkin Pie Cookie Dough Bars or Pumpkin Spice Linzer Cookies. And I can't wait to try this Cookie Butter Cheesecake Stuffed Pumpkin Bread from Lemon and Mocha!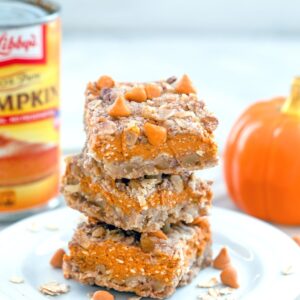 Print Recipe
Pumpkin Pie Bars
Craving pumpkin pie, but want something a bit more trendy and portable? These Pumpkin Pie Bars are an easy-to-make treat, packed with fall flavors!
Ingredients
1 1/3

cup

all-purpose flour

3/4

cup

granulated sugar,

divided

1/2

cup

packed light brown sugar

1/2

tsp

cinnamon

3/4

cup (1 1/2 sticks)

unsalted butter,

chilled and cut into cubes

1

cup

old-fashioned oats

(uncooked)

1/2

cup

chopped walnuts or pecans

(optional)

8

oz.

light cream cheese,

softened

1

can (15 oz.)

pumpkin puree

3

large eggs

1

tsp

vanilla extract

1

Tbsp

pumpkin pie spice

1/4

tsp

salt

1/2

cup

butterscotch chips
Instructions
Pre-heat oven to 350 degrees and line a 9x13 baking pan with foil so it's overhanging on all sides.

In a medium bowl, mix together flour, 1/4 cup granulated sugar, all the brown sugar, and cinnamon. Using a pastry cutter, fork, or your fingers, cut in butter until the mixture resembles coarse crumbs. Stir in oats and walnuts (if using).

Set aside 1 cup of the mixture and place the rest in the prepared baking pan. Using your fingers, press the mixture into an even layer on the bottom of the pan. Bake for 15 minutes. Remove from oven, but keep oven on.

While crust is baking, make filling. In the bowl of a stand mixer or in a large bowl with a hand mixer, beat cream cheese for about 2 minutes, until smooth. Add remaining granulated sugar, pumpkin, eggs, vanilla, pumpkin spice, and salt to bowl and beat until smooth and combined.

Pour the pumpkin mixture over the top of the baked crust. Sprinkle with the remainder oat mixture and butterscotch chips.

Bake for another 25 minutes until filling is just set. Let cool completely before slicing. Store in airtight containers in fridge.