Meet your new drink of summer. "Hello, new drink of summer, nice to meet you." Take a good look because I think you'll be getting to know each other veryyy well this summer. Thank goodness this drink is easy on the eyes. Not to mention the taste buds. The second I saw the Spicy Grapefruit Margarita in Bon Appetit this month, I knew it was going to be my drink of summer. I mean, habanero infused tequila? That beats even the jalapeño infused vodka I made last month. Because really, habanero trumps jalapeno every time. Sorry jalapeño, you know I still love you. Facts are facts.
Everyone needs a drink of summer. And it should be cool and refreshing… But with a nice kick. Because what's summer without a little spice? After an entire week went by, I decided it couldn't wait one more second and I whipped these up for a 4th of July BBQ. Before you make these, just know that the tequila and habanero needs 3 hours to steep. Luckily I had exactly 3 hours. Some things are just meant to be.
My instincts were a little bit off here when it came to the grapefruit juice. I grabbed a couple grapefruit and then realized 2 grapefruits weren't going to give me even close to 6 cups of juice. So I added in another. Still not enough. So, I poured in some 100% grapefruit juice picked up from the corner store. I tried. What I'm trying to tell you is that even though the photo below shows 2 grapefruits, you'll probably need 6. Or you can simply use grapefruit juice (just make sure it's 100% juice) for a quick fix. Or you can cut this drink down to serve fewer people. But why would you really want to do that?
Spicy Grapefruit Margarita (serves 8):
Adapted from Bon Appetit
Print this recipe!
• 2 C tequila
• 2 habanero chiles, cut in half
• 6 C fresh pink grapefruit juice (about 6 grapefruits… or you can use 100% grapefruit juice from a carton if needed)
• Kosher salt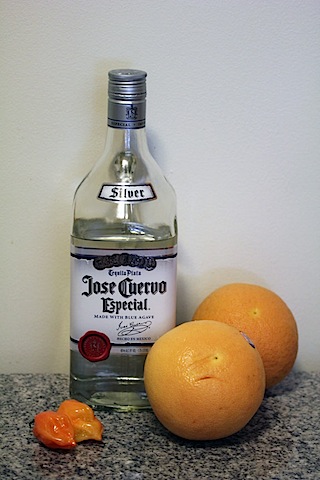 Pour the tequila in a large pitcher and add the habaneros in. Let steep for about 3 hours. The recipe says you can let them steep even longer for a spicier kick… But holy crow this was crazy spicy. And you know me, I love my spice!
You can actually feel free to make this up to a month ahead of time. But I recommend removing the habaneros instead of letting them steep for a whole month. Eeek.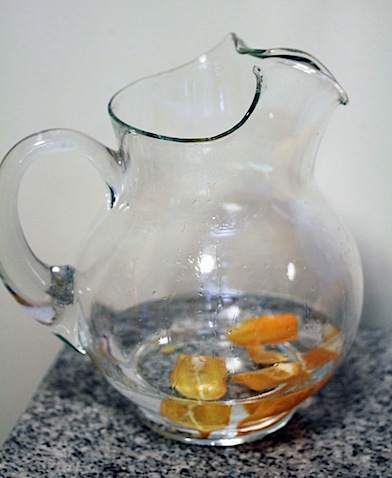 Squeeze your grapefruit juice while the habaneros are steeping. And push through a strainer.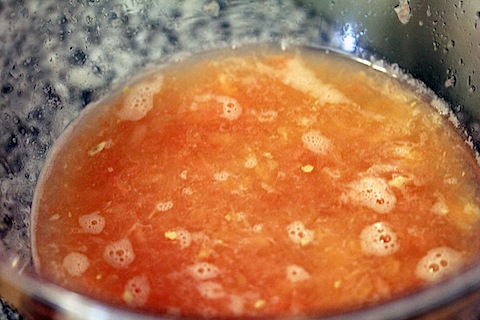 Pour some water on a small plate. On another small plate, pour some kosher salt.
Dip the rims of your glasses onto the plate with the water and then onto the salt.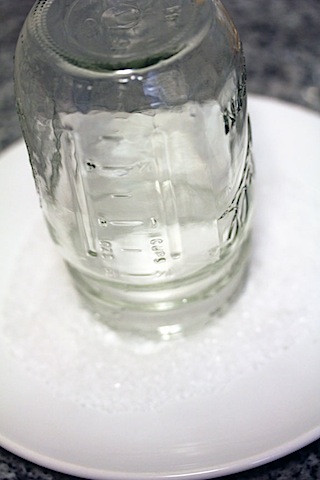 Obviously put a lime slice on the rim as well.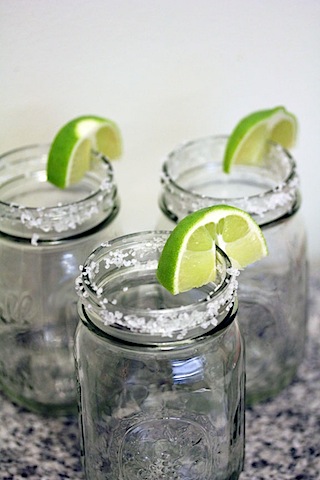 Pour the grapefruit juice into the pitcher with the tequila. Add ice and stir it to chill.
Then put ice in your salted glasses and serve the drink up!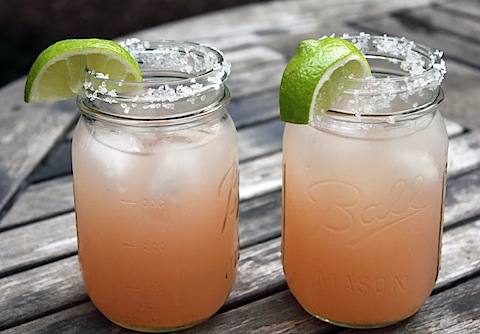 I mean, really? This drink is perfection to me.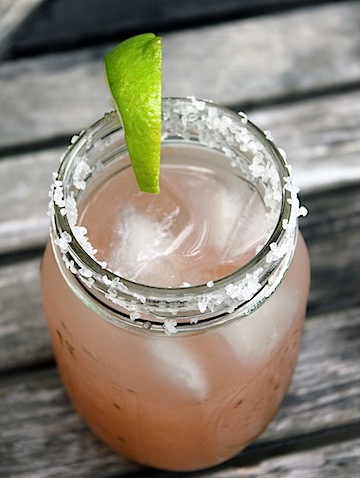 It's the kind of cocktail where at first you might be like, "Whoa! Too much spice!" But then the more you sip on it, the more you really start to enjoy it. The hot kick combined with the cold iciness was incredible and perfect for a steamy July evening.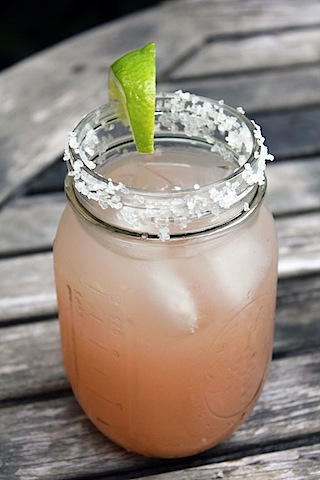 And honestly, I think it's just about the prettiest drink ever. It looks so innocent being all pretty and pink, doesn't it? Little would you suspect the punch it brings!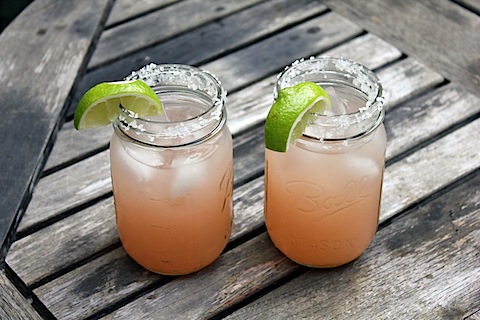 Don't worry, we actually did some eating on the 4th of July, too. Lots of it, in fact. Long live The Meat House (um, have you tried their jalapeno burgers? You must! With these drinks, of course) and our summer of grilling (and cocktails).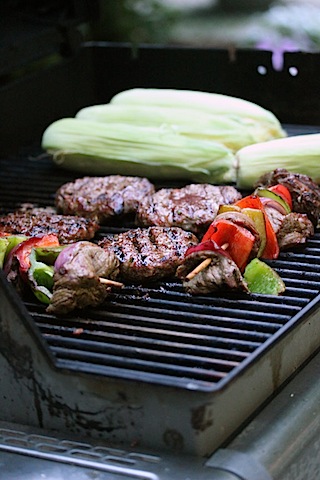 Have I mentioned I love summer? Plus, today equals one week until a nice much-needed vacation. Lake Chautauqua, here I come! Please prepare your nice weather for us 🙂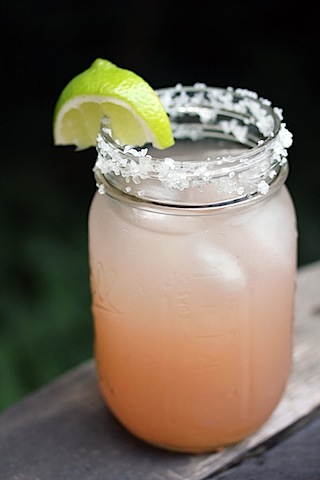 Happy Cocktail Friday! I hope your weekend is all kinds of cool with a spicy kick!
What will you be sipping on this weekend?
[Sues]