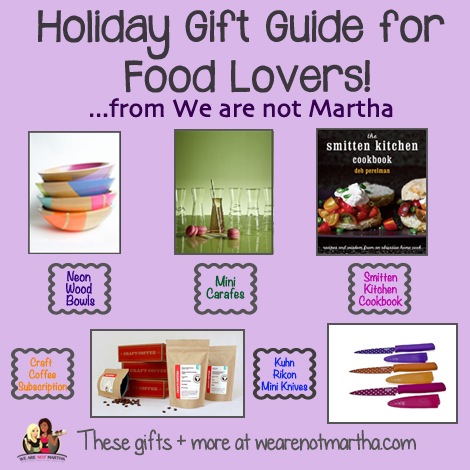 Welcome to the third annual Holiday Gift Guide for Food Lovers! I can't even believe it's been three years now now that I've been writing these. And I can safely say that everything on year one's list and year two's list still makes a perfectly fabulous gift day (so long as they're still on sale), so check out those guides, too, for some extra inspiration. This is one of my very favorite posts to write because it's basically taking things I love and swoon over and sharing them with you. I say the gifts are for "food lovers" and by that I mean many things: people who enjoy eating, people who enjoy cooking, and people who just enjoy setting a pretty table. Basically, I think there's something for everyone on this list. Probably even food haters (who are you and why??).
It's Friday, so this weekend is the perfect time to get your shopping on! Enjoy 🙂
(FYI There are some affiliate links in this post, which means I may earn a small commission for any sales at no extra cost to you).
Gold Chevron Tray:
I've had this pinned on Pinterest for a while now. I'm generally a pretty big fan of chevron and this gold chevron tray is just stunning. I might serve things on it from time to time, but I'd totally keep it out on display all year round. Swoon.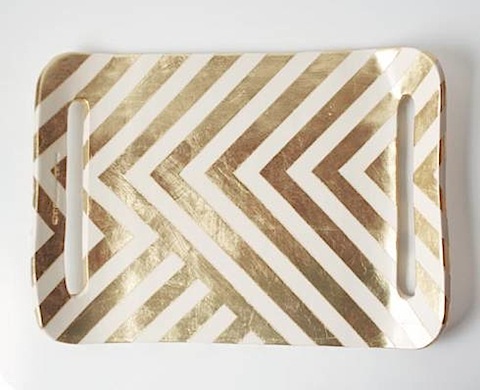 Chef's Planet Measuring Colander:
This is one of those "why didn't I think of that?" products. So incredibly simple, but useful. A Measuring Colander is just what it sounds like; a colander that also measures. Sometimes I find myself putting ingredients into a measuring cup AND trying to rinse them in it. Doesn't work and this product would make life so much easier. Obvious, but awesome. I love gifts like that.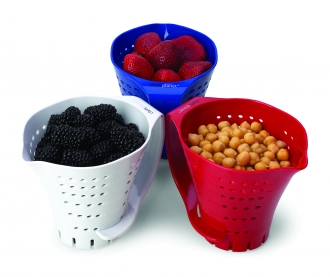 Vino to Go:
I mean, best idea ever? Vino to Go is, well, the best idea ever. Especially for someone like me who spills wine every chance she gets. I want to buy a million of these and throw a party and give them to everyone so they can carry a plate of food and their wine and not spill it everywhere. I know these are selling like hotcakes and their website is currently down… So, keep your eye on them and snatch them up when you can.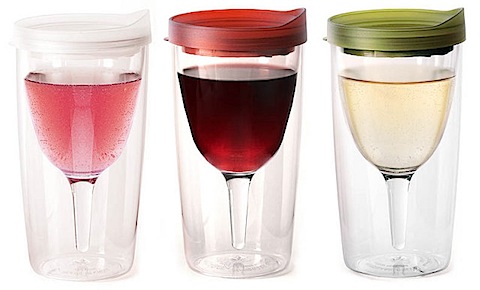 The Smitten Kitchen Cookbook:
It's the must-have cookbook of the year! And I have a feeling lots of people have The Smitten Kitchen Cookbook on their holiday list. Deb Perelman is just the best and her blog is the best and now her book will be the best. I mean, LOOK at that cover. I already want to make every single recipe. I had the opportunity to see Deb speak in Boston last week and yup, she's just as fabulous in person as she is on her blog. In case you were wondering.
Also, this book lays flat open on your kitchen counter, making it much easier to cook with.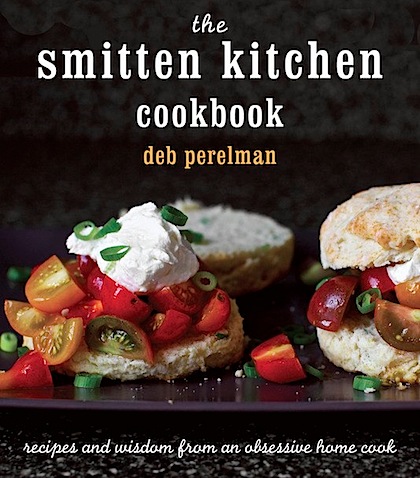 Consider the Fork:
And the spoon and plates and all that. Basically the history of all the things we use each and every day, but never really think about. I've been intrigued with Consider the Fork since I first heard about it and think it's the perfect food lover's gift!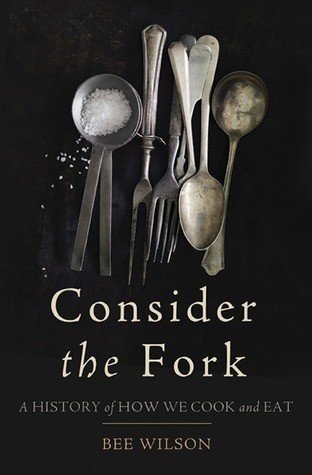 Offset Spoons:
For all those times you're cooking and want to take a little taste. And a regular spoon just doesn't cut it. Offset spoons to the rescue. And no, I didn't include this in my guide because Michael Ruhlman recommended them. Though I do trust him a huge deal.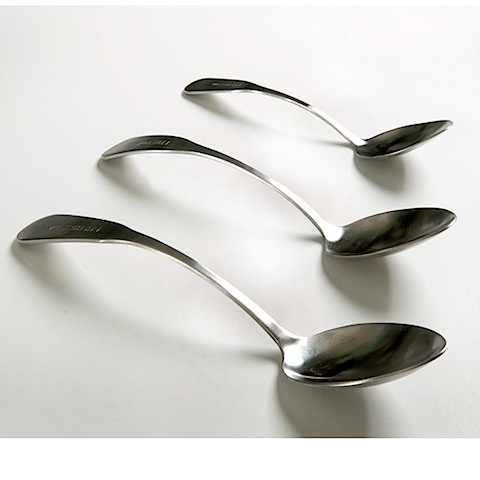 Pop-Print Measuring Spoons:
If you're ever looking for super fun, pretty kitchen gear, go to Anthropologie. I usually love everything in their home section, no matter how impractical it may be. I also happen to have a small measuring spoon addiction, so these Pop-Print Measuring Spoons are totally and directly up my alley. Beautiful! And I think they make the perfect gifty item, too.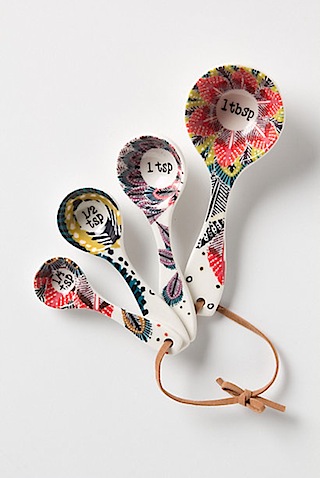 Artisan Mini Salt Seller:
These mini salt sellers are also from Anthropologie and also make the perfect little gift. Not enough people use salt sellers these days. And we should all be aiming to change that. Starting with these. I can't get over the tiny spoons.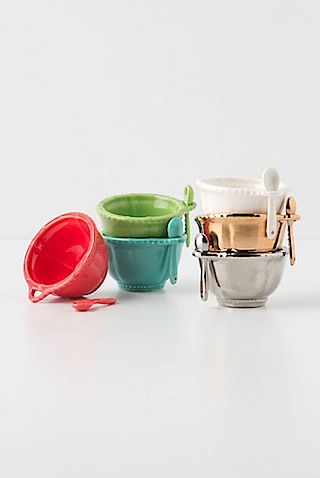 Kuhn Rikon Paring Knives:
I'm a knife fan as it is. Love a good knife. But when I saw this set of three Kuhn Rikon Paring Knives with polka dots, I about died. I'm not even a big fan of polka dots, but I'm still in love with these. Talk about making cooking (and chopping veggies!) a little bit more fun.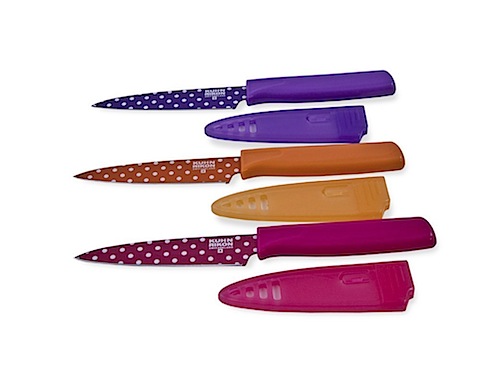 Matte Porcelain Cups:
I don't drink enough water and it's mainly because I'm bored by it. But water in one of these matte porcelain cups from Leif? I'd drink a whole lot more. Sometimes it's something as simple as a pretty color that makes you improve your life.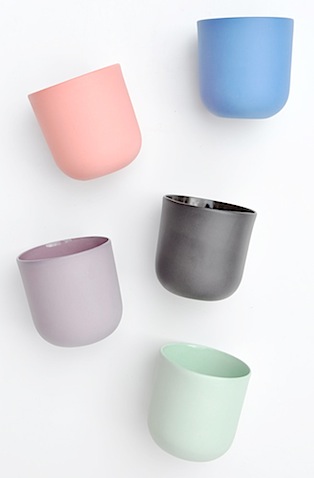 Mini Carafes:
I saw these adorable mini carafes in the Neiman Marcus holiday gift guide. You know, the one that has all kinds of ridiculousness (and awesomeness) in it. But these are actually affordable and practical. Well, they're supposedly mini carafes, but I'd totally just use the to serve cocktails in. Nothing wrong with that, right? Gifts like these can be super fun with a bottle of liquor and some funky straws.
Neon Wood Dishes:
Because neon is super in. And these neon wood bowls are super fun. Sure, they're a little pricey, but they're handmade and totally original and awesome.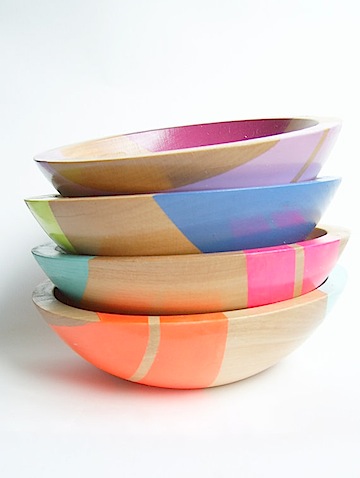 Castle Peak Bouquet Vase by Kate Spade:
I just think this modern white Kate Spade vase is the prettiest and would make anyone happy to receive it as a gift. I envision it filled with pretty purple flowers.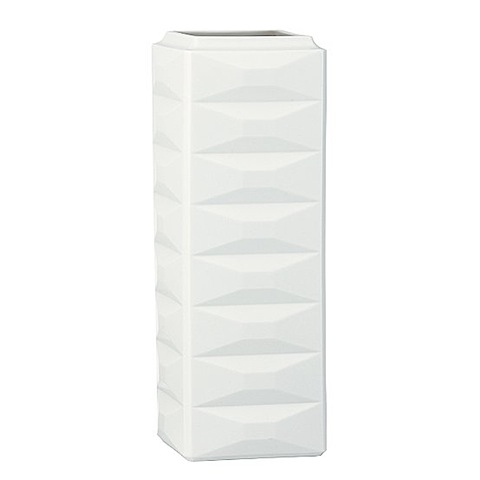 Pretty Cupcake Liners:
If you have a baker in your life, baking supplies are always welcome gifts. And cupcake papers are some of the best. Especially when they're as pretty as these. I'm obsessed with pretty much everything chevron, so I'm a fan of these Chevron Cupcake Liners from The Bakers Confections.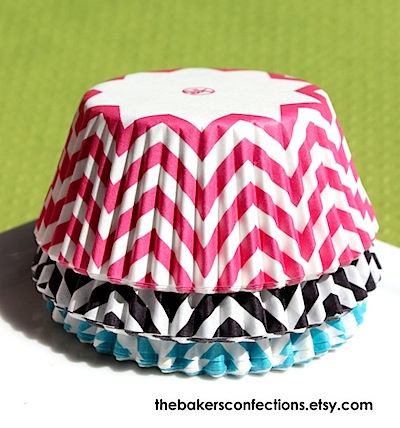 And how lovely are these Houndstooth Cupcake Liners from Bake It Pretty?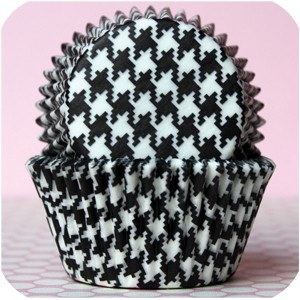 Infrared Thermometer with Laser:
I actually spotted this in a Cooking Light magazine gift guide and immediately realized it's the perfect gift for anyone who loves to cook. Especially if you're like me and you have serious thermometer issues whenever it comes to making candy or doughnuts or anything that requires something in a pot to be at a certain temperature.
With the Kintrex Non-Contact Infrared Thermometer with Laser Targeting, you can simply point the thermometer near whatever you're cooking and it will register the temperature in seconds. You can also use this thermometer for all kinds of other things, but I'm really just concerned with the cooking part. This has pretty awesome reviews on Amazon and for the price, you can't beat it.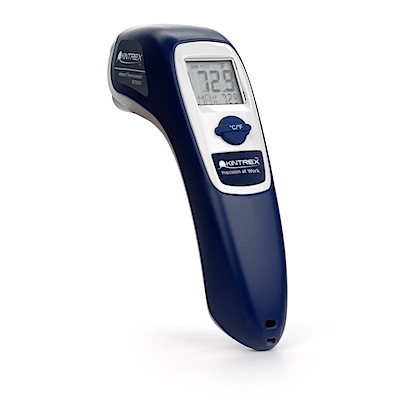 Kate Spade Business Car Holder:
Perhaps not for all food lovers. But I'm pretty sure all food bloggers can appreciate this business card holder from Kate Spade. I know this is certainly going on my holiday wish list as I desperately need a business card holder for both my work cards and my blog cards. Blog cards definitely belong in this case.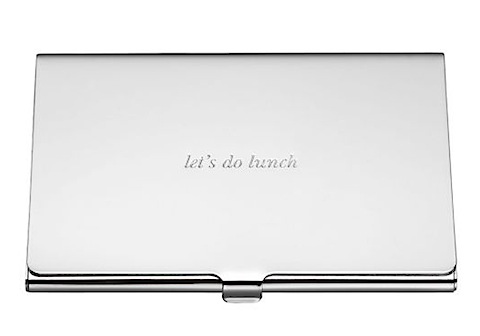 Bliss Blood Orange and White Pepper Body Wash and Bath Soap:
Blood oranges are heaven-sent and this Blood Orange and White Pepper Body Wash likely smells just as good as blood orange tastes. No foodie would be without a fun smelling body wash and this one is going to be a new favorite.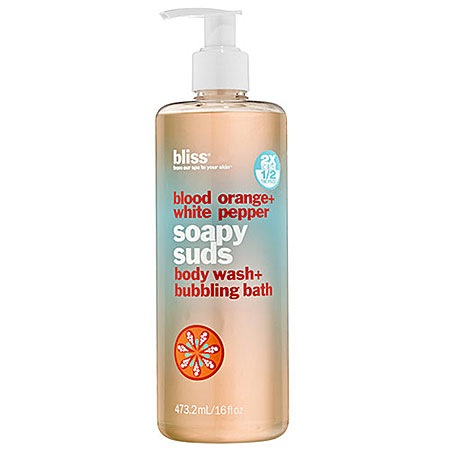 Julia Child Print:
I don't have a whole lot of wall space in my kitchen, but this is one print I knew I had to have hanging up. Because it's Julia Child. And because the saying is so, so true.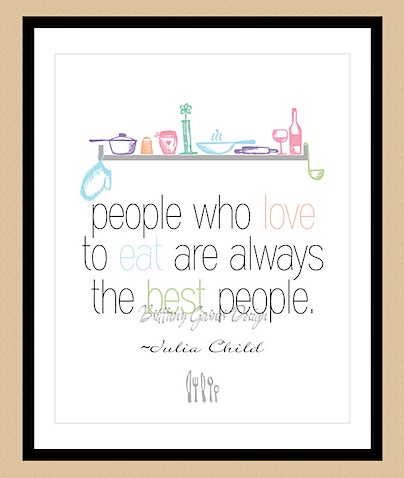 Cheese Making Kit:
Making your own cheese is a super fun activity and perfect for a cold winter weekend. There are a few specialized products you need, so it's worth it to buy a cheese making kit for your first time. Ricki's is one of the best and you won't believe the awesome cheese you can make with it!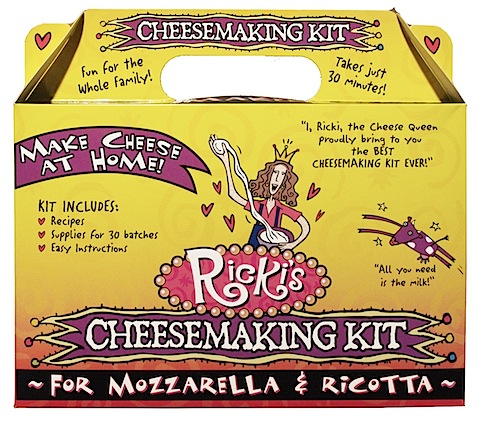 Craft Coffee Subscription:
This is one gift that is definitely on my wish list. A subscription to Craft Coffee. Basically you get the world's best coffee, curated by industry experts, delivered right to your doorstep. They have different plans, but if you get a year's subscription, for a monthly fee, you get 4 oz. from three different roasters every month. It sounds silly, but I fully believe that coffee makes my life better. The smell makes me happy, I feel joy when I wake up to a nice hot cup in the winter, and I love drinking coffee with my husband on a lazy Saturday morning. And with Craft Coffee, you can have GOOD, high-quality coffee whenever you want.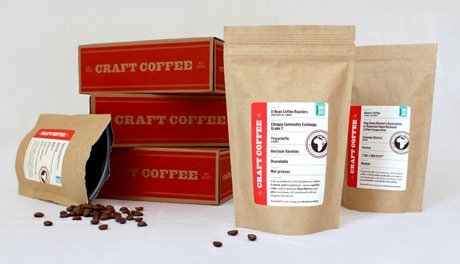 Honeymaker Mead:
I'm a big fan of alcohol as a gift as long as it's something nice and preferably in a pretty bottle. Honeymaker Mead from Maine Mead Works fits the bill as it's definitely unique and something your gift recipient probably doesn't get every day. Plus it comes in a pretty bottle and there are plenty of fun varieties-- Cranberry is perfect for the holidays.

Colavita Olive Oil:
I think I put olive oil on my list every year, because it's such an awesome gift and if you're into food, you'll most likely love a gift of olive oil. There are tons of fancy artisan oils you can buy, but this year I'm obsessed with Colavita Extra Virgin Olive Oils. They're priced well, they're exceptionally good, and they can be used in pretty much anything. I'm a fan of the Roasted Garlic Extra Virgin Olive Oil, but I also think it would be fun to give the World Collection 4-Pack as a gift and do a little tasting party. It comes with a bottle of Mediterranean, Australian, Greek, and Argentinian extra virgin olive oils.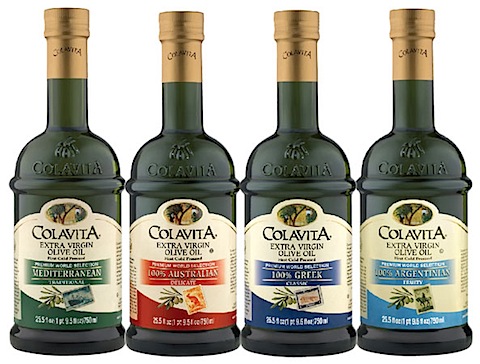 I hope you enjoyed this year's selection of gifts for food lovers and maybe even found something for somebody on your list!
Have you started your holiday shopping yet? What's the best gift you've bought so far?
Happy Shopping!
[Sues]