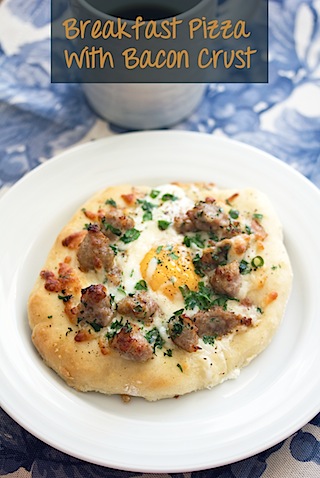 I have some exciting news on this lovely Saturday. And yes, it is a lovely Saturday considering it has finally stopped snowing here in Boston. And also, we are now contributors on Parade magazine's food blog, Dash! While lots of kids grew up reading the comics from the Sunday newspaper, I was all about Parade magazine. Call me a weird child (I was), but I was obsessed with Marilyn vos Savant and her Ask Marilyn column. In case you're wondering, yes, she still writes her Parade column. Also? Everyone's favorite Bachelorette, Trista Sutter, has a blog on their site. So does Omarosa, but that's neither here nor there (hey, she is a savvy businesswoman!).
Oh, but we were talking about food. Yes! So, Parade is in the middle of a major website redesign and I can't wait to see it when it launches in April. But we've already started blogging and you can see my first post now! It's a post about pizza (come on, are you really surprised??). But it's a breakfast pizza. With bacon crust. As in, I actually baked bacon into the pizza crust. Obviously this pizza is not just for breakfast.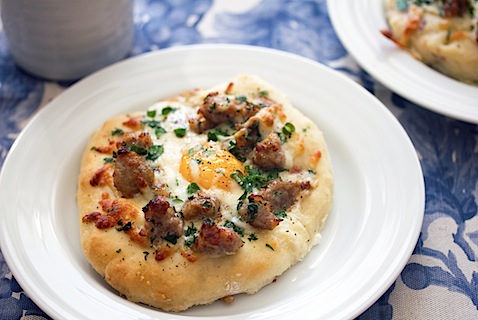 We're super excited to have this opportunity with Parade and hope that you'll follow us over there, too. Check out my Breakfast Pizza with Bacon Crust and we'll let you know when we have another post going live.
Happy weekend, friends! I hope it's filled with bacon, eggs, and love. Oh, and coffee, too. Definitely coffee. 🙂
[Sues]