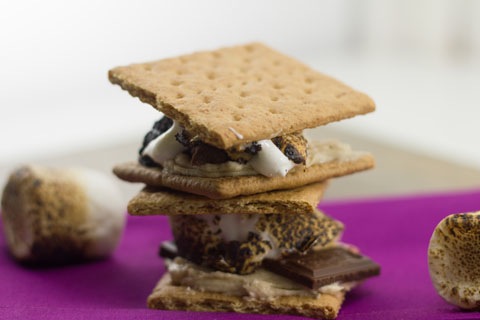 If you're deeply immersed in the blog world, it's very likely that you've heard of The Cookie Dough Lover's Cookbook. Everyone is talking about it. And for good reason. It's one of the most fabulously addicting cookbooks I've read in a long time. Plus, it's incredibly beautiful with photos that will have your mouth watering big time. So, if you haven't heard about it, I'm here to tell you about it and will consider it my public service duty for the month (I like to get these things out of the way early). First of all, it was written by Love and Olive Oil blogger Lindsay Landis. I've been a fan of Lindsay's for years now and had the honor of meeting her last year at BlogHer. She's amazingly talented and super sweet. AND now she went ahead and came up with a recipe for cookie dough that is safe to eat. Is that the sort of thing that gets you a Noble Peace Prize? Because it probably should be. She's ridding the world of salmonella for goodness sake!
Before I received my copy of the book, I wasn't exactly sure what to think. I mean, how many things can you do with cookie dough? Answer? A LOT. And Lindsay does them all beautifully. I loved the book from the instant I saw the cover and immediately started thinking about what I'd be whipping up.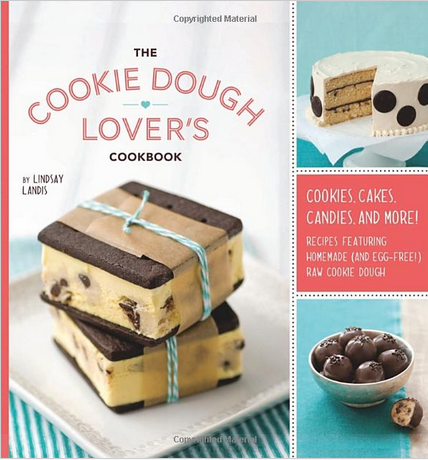 Now, if you are a reader of We are not Martha, you know how I feel about s'mores. I feel a lot of things about s'mores and all of them are positive. I've made s'mores cookies, s'more pancakes, and s'mores bread pudding in the past. And I may just have a recipe for s'mores ice cream coming for you soon. So, when I saw Lindsay's recipe for Cookie Dough S'mores that I had permission to share with all of you, I knew they were a go. And this is kind of what Lindsay's book is all about. Desserts that you may consider making anyway… But WITH cookie dough. Which means they'll be 20 times better. The list of recipes I'm already dying to make? Cookie Dough Creme Brûlée, Cookie Dough-Stuffed French Toast, ad Cookie Dough Ice Cream Sandwiches. Let's hope there's no such thing as cookie dough overload because if there is, I'll be in trouble.
Cookie Dough S'mores (makes 12 s'mores):
From The Cookie Dough Lover's Cookbook

Print this recipe!
For the cookie dough:
1/4 C (1/2 stick) unsalted butter, room temperature
2 T granulated sugar
1/4 C light brown sugar, packed
1/2 t vanilla extract
2 T milk or cream
1/8 t salt
For the s'mores:
12 graham cracker sheets, broken in half
2 (1.55 ounce) bars of milk chocolate
12 marshmallows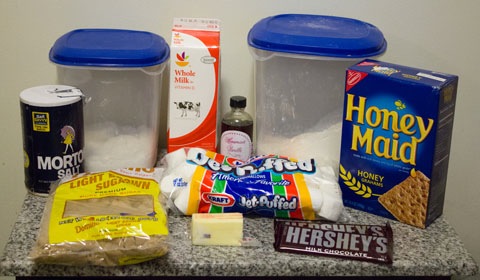 First you need to whip up a batch of cookie dough. Did I mention you can eat this raw? And be perfectly safe? Because it has no eggs. You may just want to keep a batch or two of this in the fridge at all times. For emergencies.
In a mixing bowl, beat together the butter and sugars with an electric mixer on medium speed until light and fluffy, about 2-3 minutes.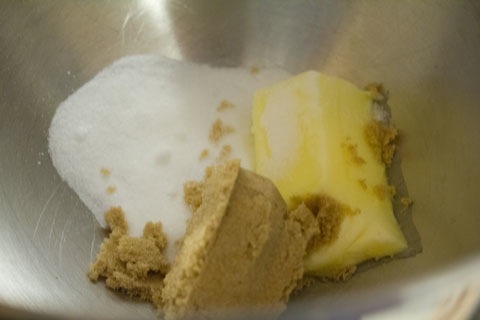 Then add in the vanilla and milk and mix in the flour and salt. Beat on low speed (or by hand) until incorporated.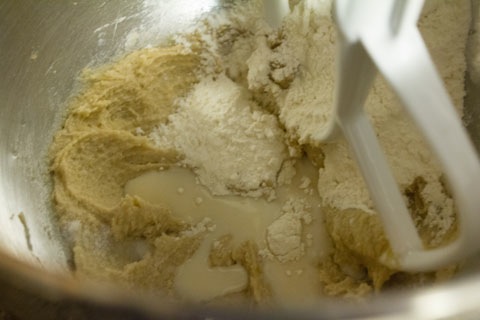 And now, my friends, your batch of cookie dough is complete. I recommend mixing chocolate chips in here, too. Because what's cookie dough if not chocolate chip cookie dough? I was tempted, but since I was already including chocolate bars in my s'mores, I figured I should hold myself back.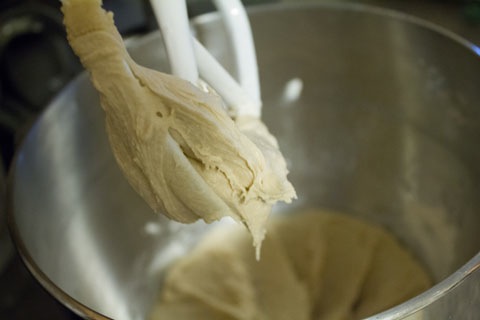 Now for the assembly.
Line up all your graham crackers and spread about a tablespoon of dough onto 12 of the graham cracker halves.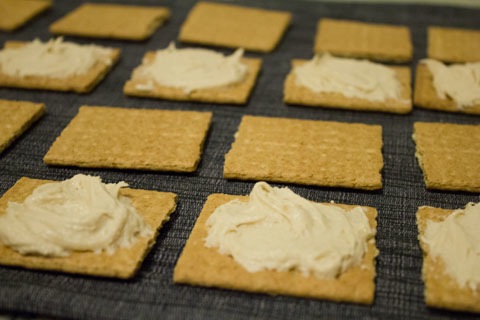 Break chocolate bars into 12 equal pieces and center atop each mound of cookie dough.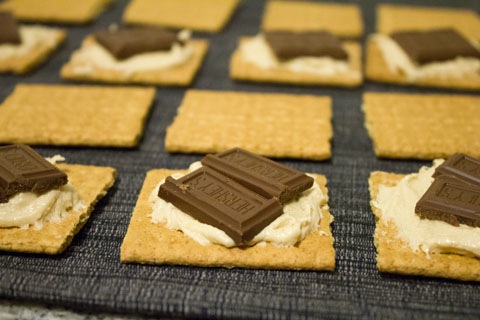 Now, for the marshmallows. If you happen to be at a campfire, feel free to toast your marshmallows over said fire. If you're not at a campfire, you have a couple other options. You can either use a kitchen torch or you can microwave your marshmallows. Another option is to put marshmallows on the graham crackers and broil for 30-60 seconds, until golden brown and gooey.
I obviously chose to use a kitchen torch. Really, it was only because my parents bought me a torch months ago and I've been too scared to use it. Playing with fire isn't totally my thing. And I think Chris was a little nervous for me to be playing with fire in our apartment. He helped me out by getting it started.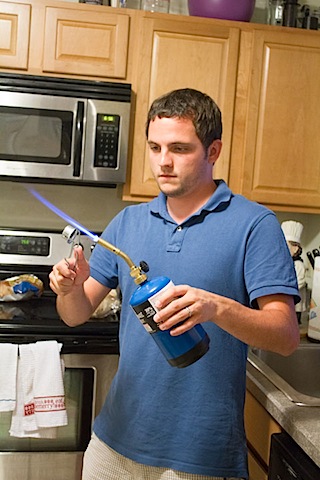 And I got marshmallow toasting.
I love a nice burnt marshmallow, so I was letting those babies catch on fire.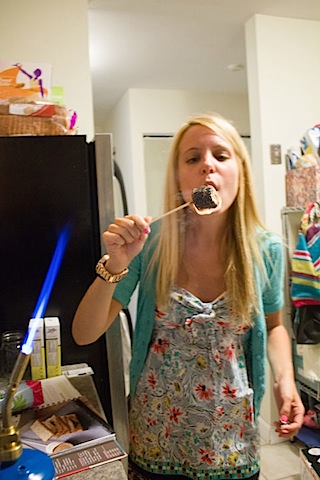 Once the marshmallows are toasted, place on top of the cookie dough and chocolate.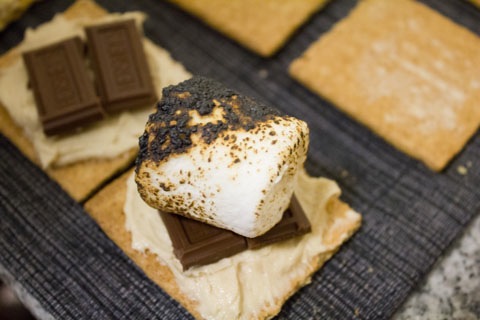 And then top with remaining graham cracker half. Gently press until marshmallow begins to ooze out the sides.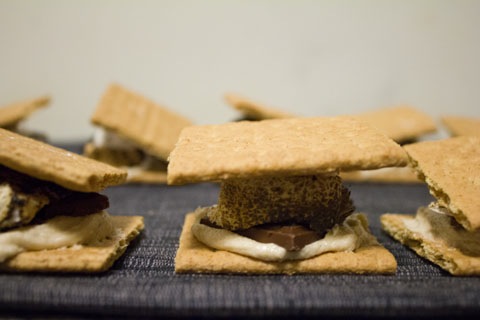 Let the chocolate get melty (about 30 seconds) and then eat up!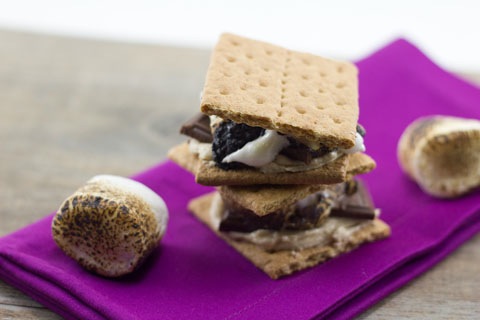 Now, I love most s'mores, but I have to say these were the best s'mores I've ever had. And I never in my wildest dreams ever even imagined cookie dough on a s'more. Did you? Now you're not going to be able to stop thinking about it.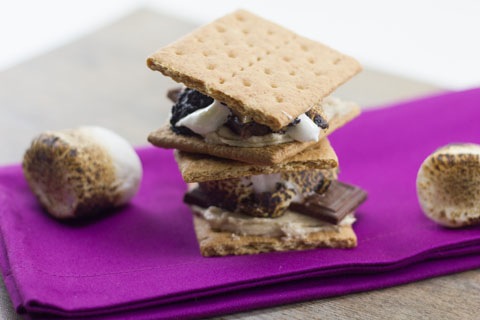 In fact, you're not going to be able to stop thinking about cookie dough on EVERYTHING. From your turkey sandwich at lunch to your snack of Cheez-It and an apple, you're going to be dreaming about smothering it all in cookie dough. Hummus and carrots? Try cookie dough and carrots. This perfectly safe cookie dough could end up being perfectly dangerous.
This recipe has made me a dan of Linday's cookbook.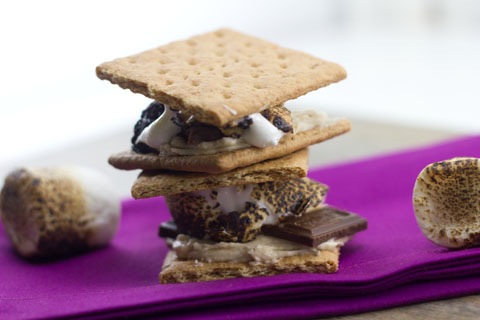 The Cookie Dough Lover's Cookbook Giveaway!
And now it's your turn! I have a copy of the Cookie Dough Lover's cookbook to give away to one lucky reader. Want the chance to whip up dozens of recipes featuring cookie dough that's safe to eat? All you have to do is leave a comment on this post by 11:59 p.m. on Friday July 7 telling me what kind of dessert you'd like to make with cookie dough.
For extra entries, you can 1) Follow us on Twitter (@Wearenotmartha) 2) Tweet about this giveaway, 3) Become a fan of WANM on Facebook. Just be sure to leave a comment letting me know. And if you're already following us on Twitter and Facebook, leave a comment letting me know that, too.
Good luck! This book will make your life so much sweeter 🙂
[Sues]

(Disclaimer: The Cookie Dough Lover's Cookbook was sent to me by the publisher for review, but as always, all opinions are my own.)