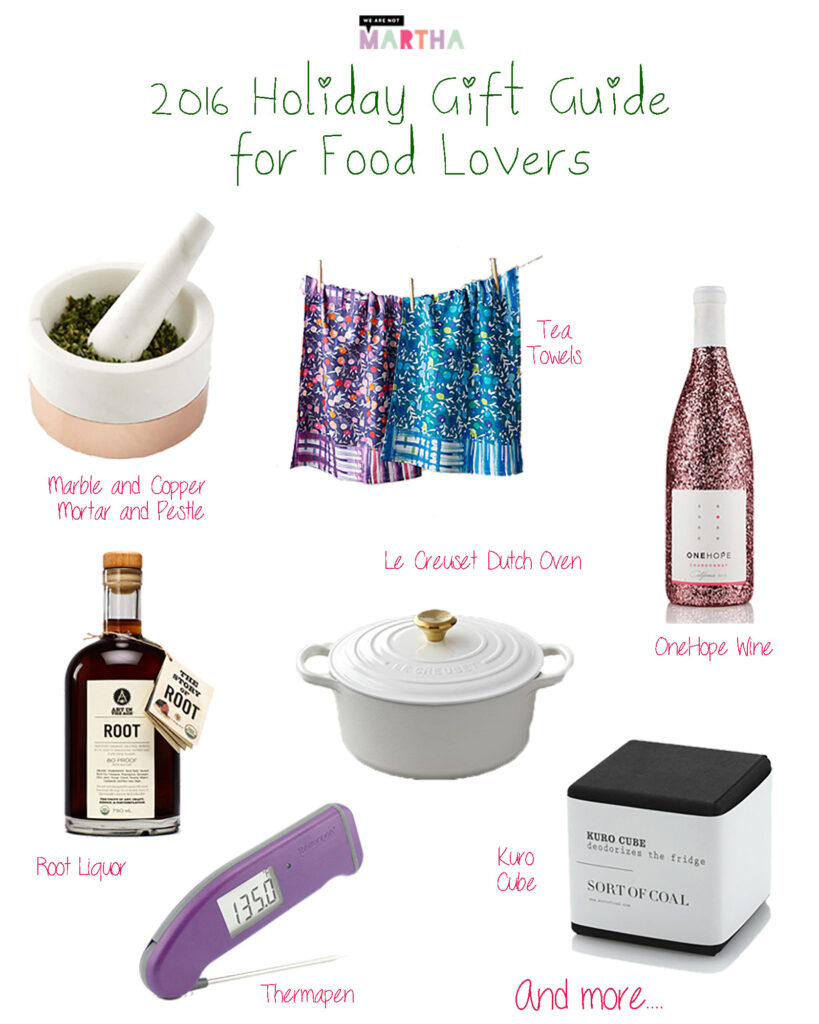 Can you believe this is the seventh year I've been doing my Holiday Gift Guide for Food Lovers?? That absolutely blows my mind. It also blows my mind that when I look back through my older gift guides, so many of the products are still relevant today. So, if you happen to have an extra 25 hours in your day for holiday shopping, be sure to browse through gift guides 2010-2015 in addition to this one (2010, 2011, 2012, 2013, 2014, 2015). Not only will you have plenty of gift ideas for all of those food lovers on your list, but you'll also probably have about a million new gifts to add to your own list! Hey, my holiday shopping philosophy is "one for them, one for me..." (just kidding... Kind of).
Anyway, let's get this show on the road.... We've got some gift giving to do! (please note that there are a few affiliate links in this post!)
Marble and Copper Mortar and Pestle:
Marble and copper are both in their glory right now. And this mortar and pestle from Williams-Sonoma pays tribute to both in a super trendy. A mortar and pestle is a great gift because lots of people don't have them and they're super useful (I can't tell you how many cloves I've ground in mine so far this holiday season!). But even if they don't get used, they make for a fabulous statement piece on the counter.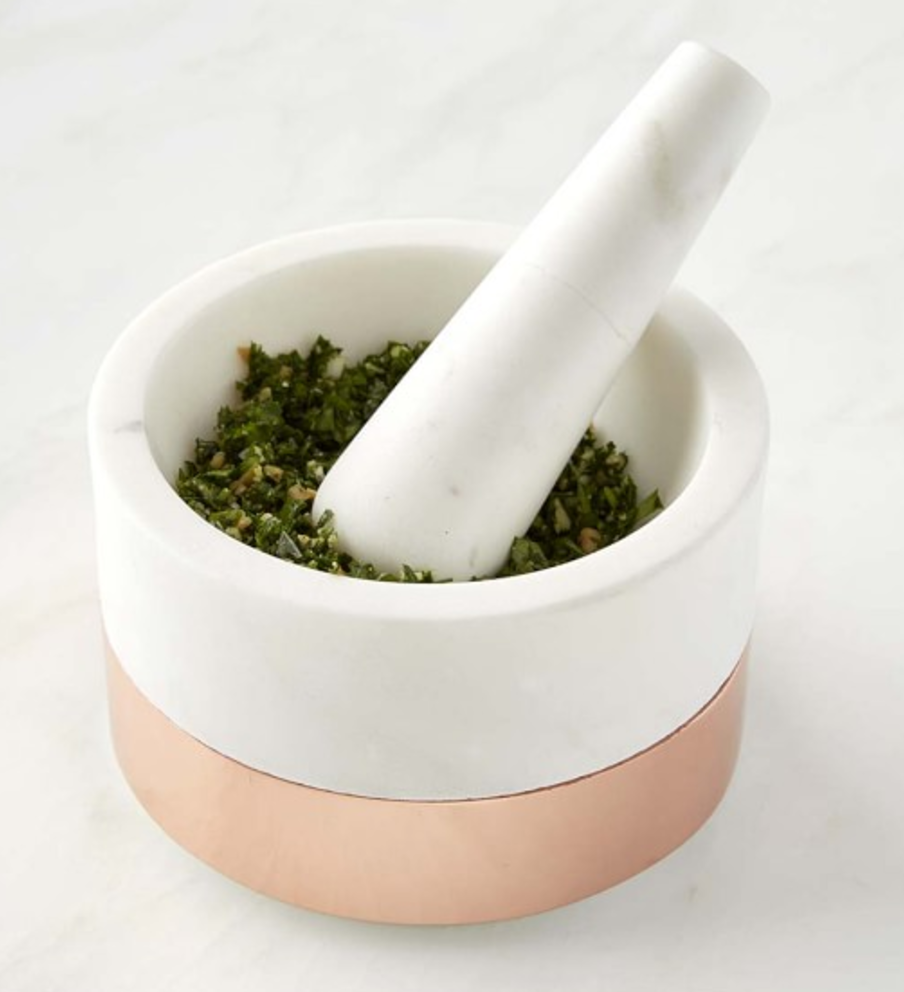 ButcherBox:
What to get for the person who has everything? Meat! Seriously, I don't know any carnivore who wouldn't appreciate grass-fed, organic meat delivered to their door! I have personal experience with ButcherBox and truly believe in the company. I can tell you that it's extremely high-quality meat at a really reasonable price and since it comes to your door frozen, you don't have to worry about meal planning right away. I absolutely love gifts like this one... Plus, if you're gifting it to a loved one, hopefully they'll invite you over for dinner!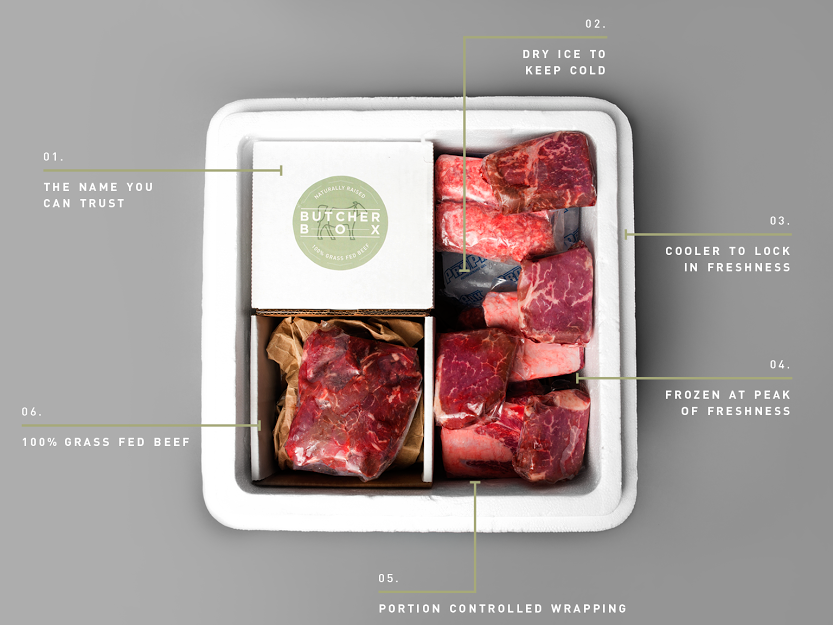 Kuro Cube:
I spotted this on one of Bon Appétit's gift guides think it's a hilarious gift because it's made by a company called Sort of Coal... And let's be honest, the Kuro Cube looks like coal. Which is so perfect for putting in a loved one's Christmas stocking! What it really is is a little black cube made with white charcoal that purifies and refreshes the air in smaller spaces to reduce odors. It can take the place of baking soda in your fridge and freezer, which makes my heart sing because I hate replacing those darn things!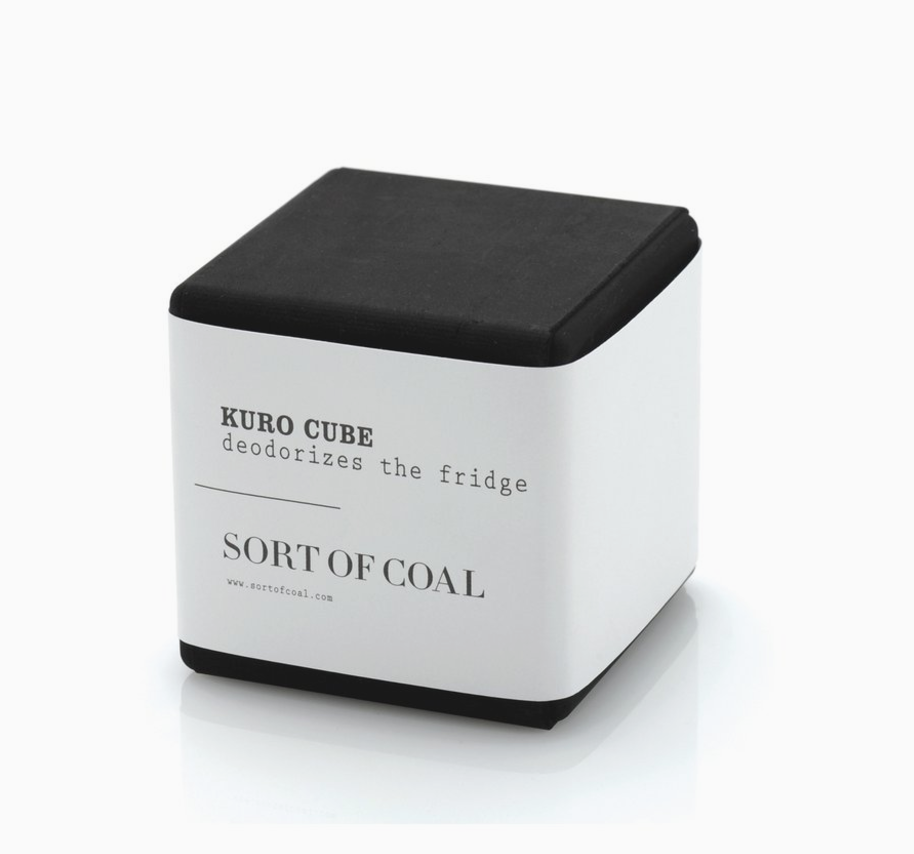 Handheld Food Smoker:
Doesn't it seem like smoking food is all the culinary rage right now? Smokers can be pretty pricey and also take up a lot of space, which is especially tough if you live in an apartment or small space. This Smoking Gun handheld smoker allows you to easily add that smokey flavor to any food you like (even chocolate!). I don't even especially love smoked foods, but I do want to experiment with this handheld smoker and some cocktails!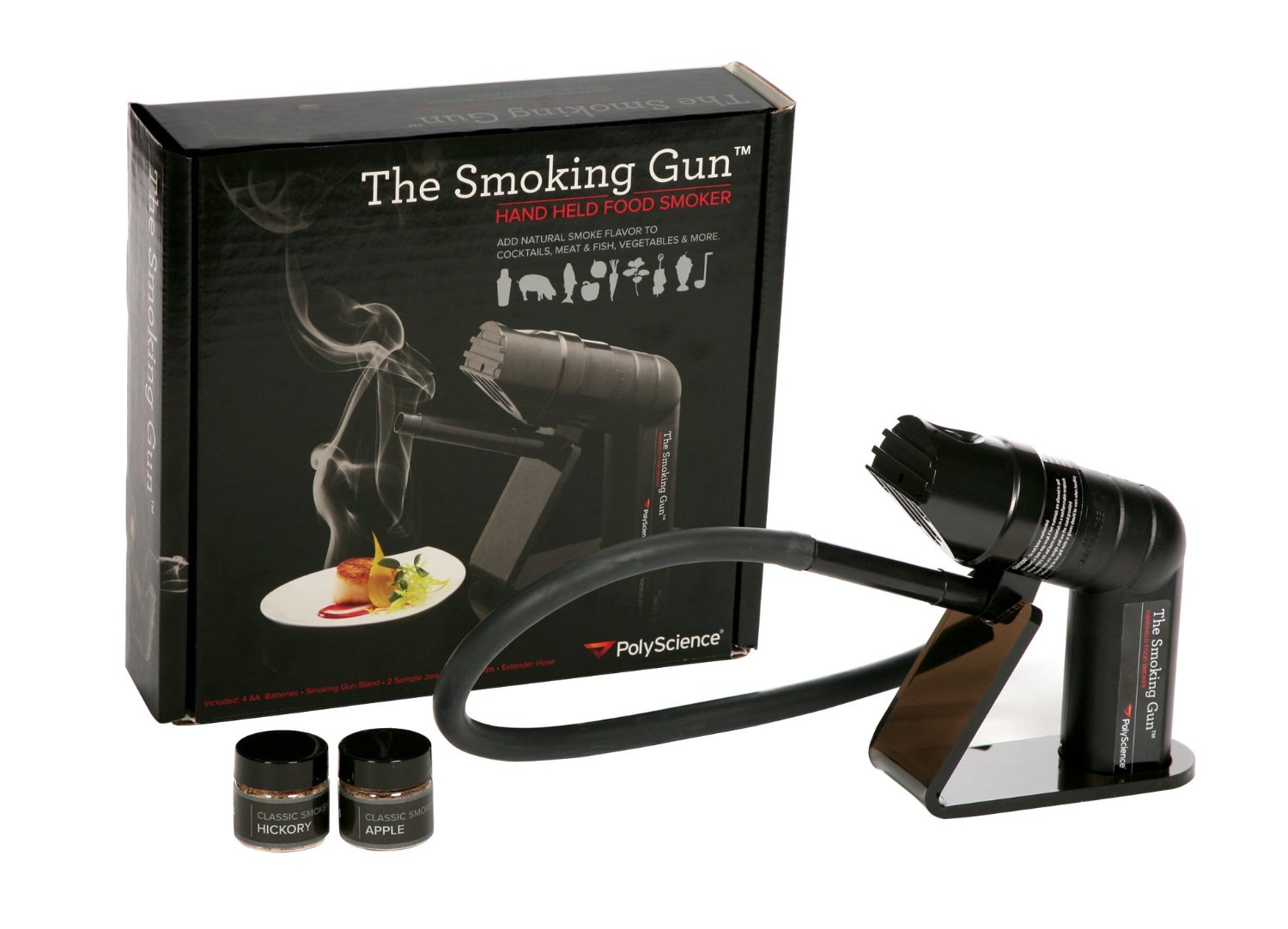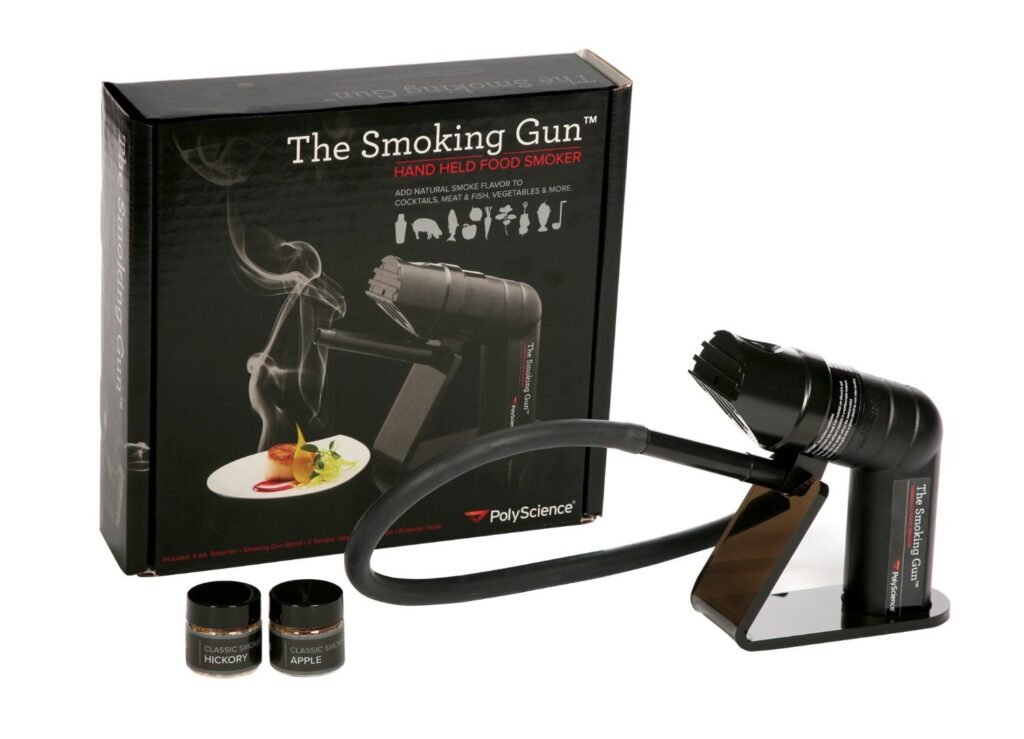 One Hope Wine:
I'm pretty sure this wine has been stalking me. Probably because I clicked on a Facebook ad (I couldn't resist the glitter-covered bottle!) and now it's following me everywhere. But those Facebook ads must work because I've been to their website like 10 times in the past month. There's nothing better than wine that also helps you give back and it's the perfect gift for that person who has everything. For instance, the Glitter Edition Brut Sparkling Wine will help provide 15 meals for children. And the Pinot for Paws Woof! Gift Box is not only adorable, but purchasing it helps a shelter animal find a forever home. Love!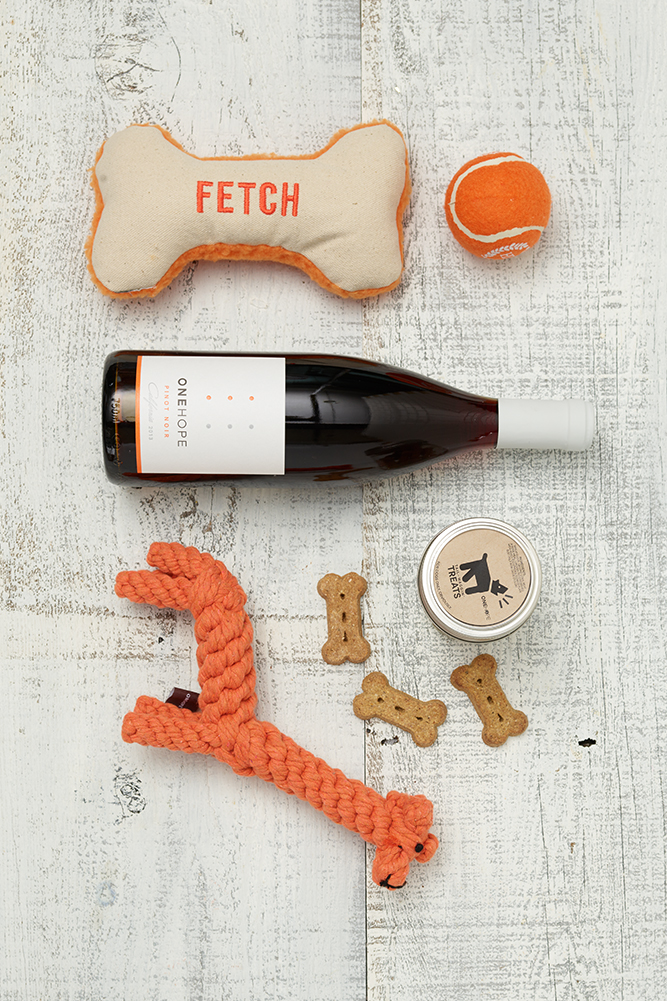 Menagerie Juice Glasses:
My holiday wish list is pretty much always filled with kitchen items from Anthropologie and this year is no different. Seriously, just check out their website if you want some serious inspiration. These adorable juice glasses are the perfect blast from the past for anyone who remembers collecting Welch's jelly jars to drink out of. I want a whole shelf in my home with a collection of these delights.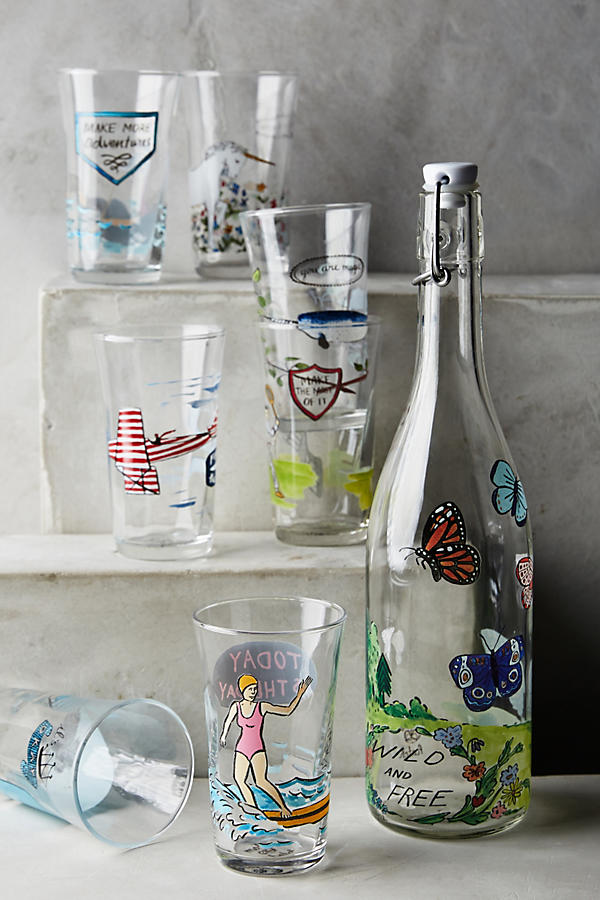 Pretty Tea Towels:
Anthropologie has also cornered the market on pretty tea towels. These towels are really the perfect gift for anyone who likes to cook as they make the kitchen an even brighter place! They also make a wonderful hostess gift.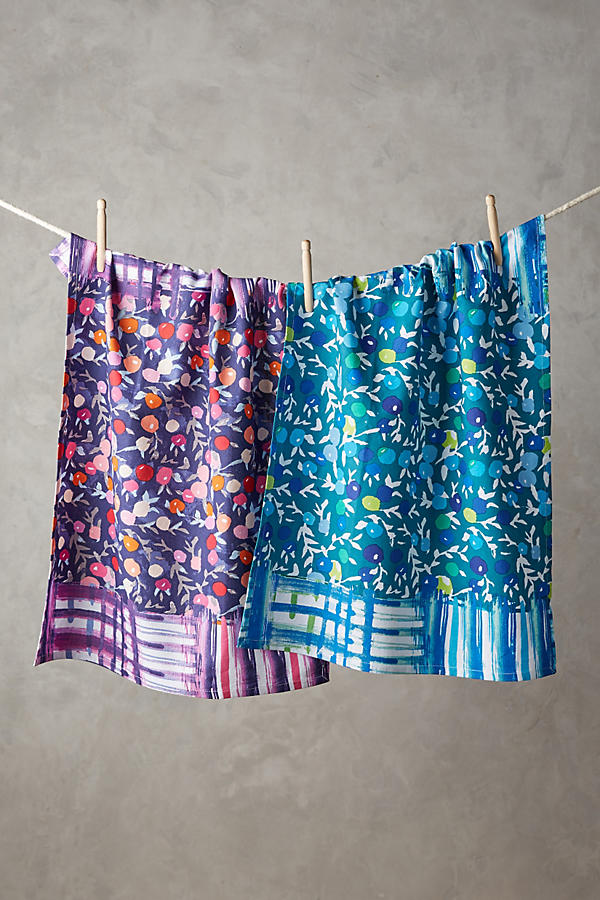 Hot and Cold Soapstone Bowls:
I own these Hot and Cold Soapstone Bowls and absolutely love eating ice cream out of them. They keep your ice cream cold and your hands warm (but they also keep foods warm if you prefer!). These bowls are especially nice as part of a larger ice cream-themed gift.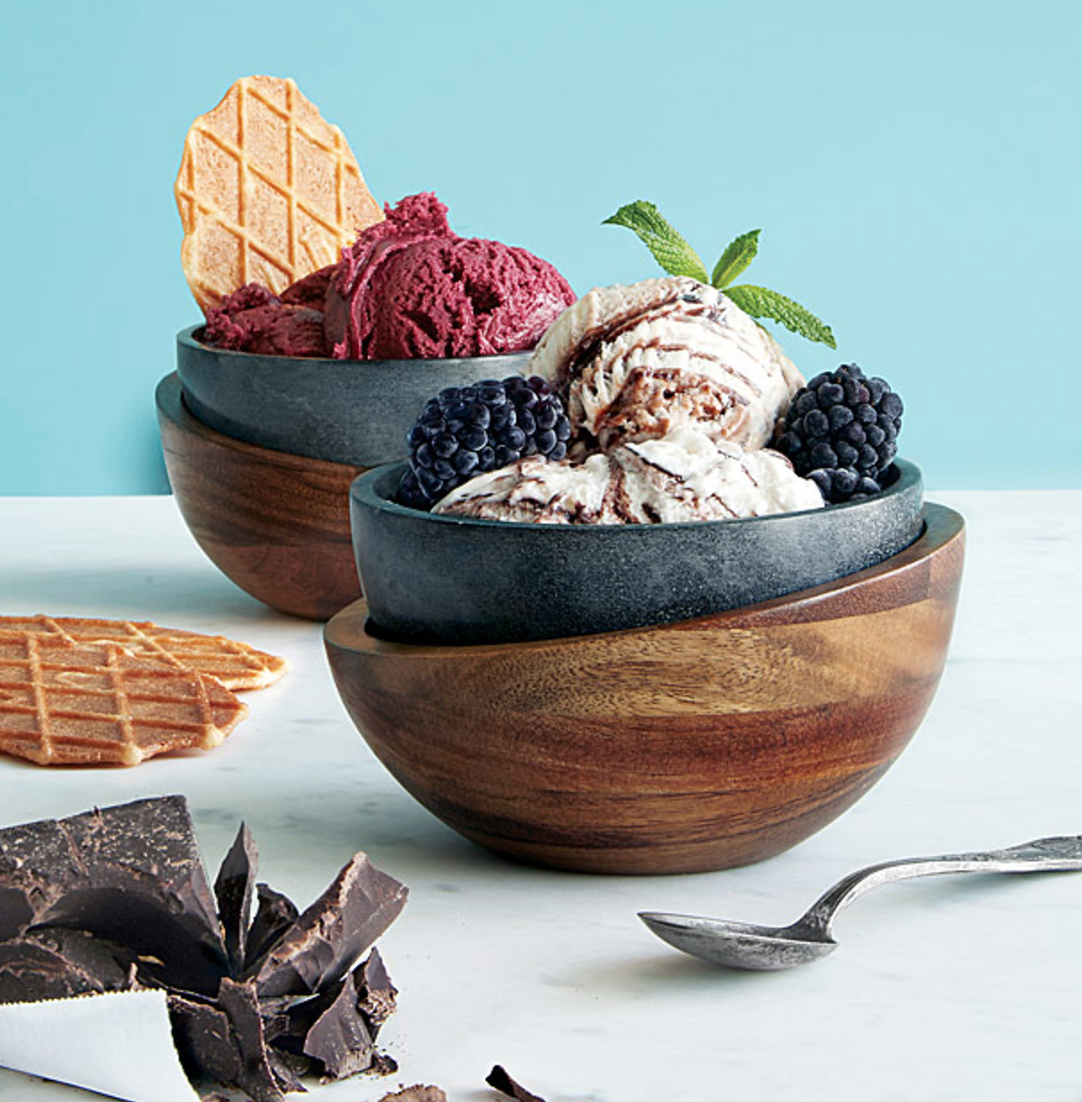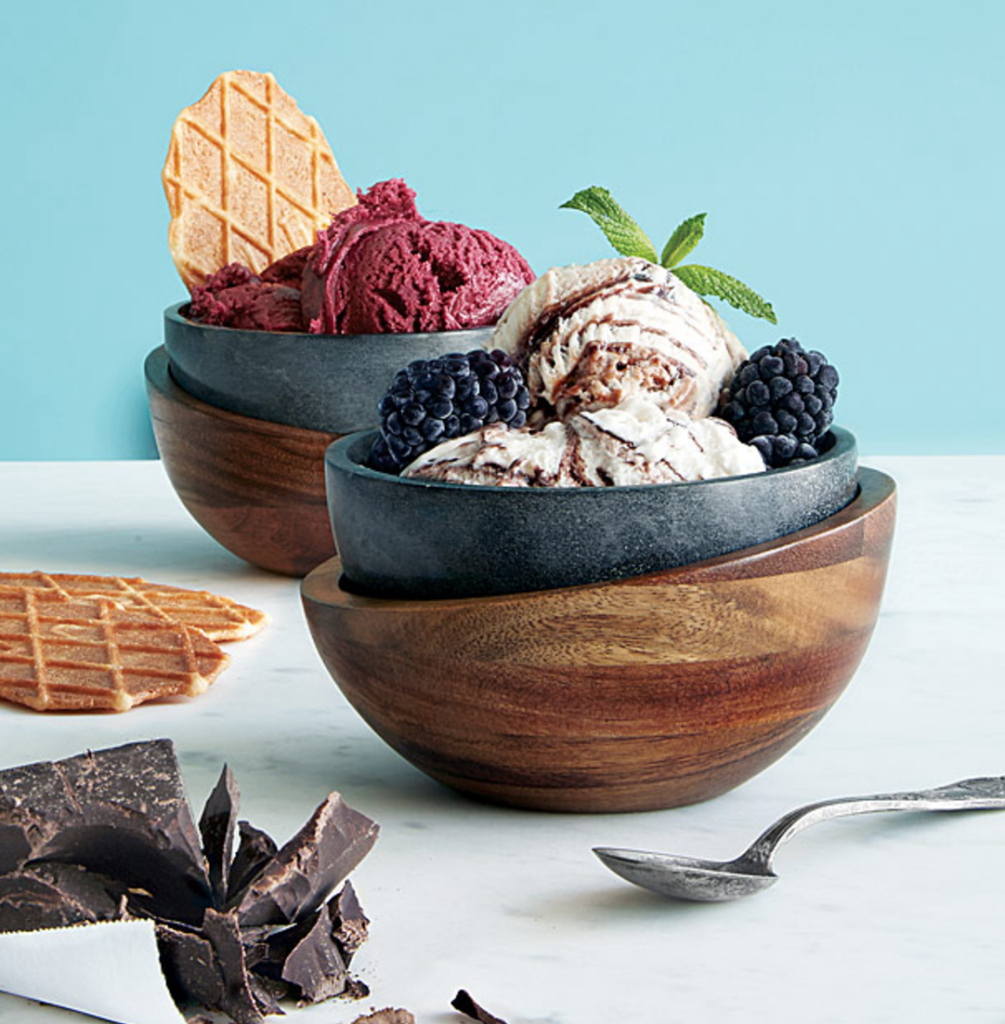 Thermapen:
I thought for sure I had included the Thermapen in a previous gift guide, but I just did a search and couldn't find it anyway. Anyway, if you're in the market for a thermometer, this one from Thermoworks is the best of the best! I am absolutely obsessed with mine (purple!); it's incredibly accurate and so easy to use. They come in a wide range of colors, letting you personalize it a bit to your gift recipient.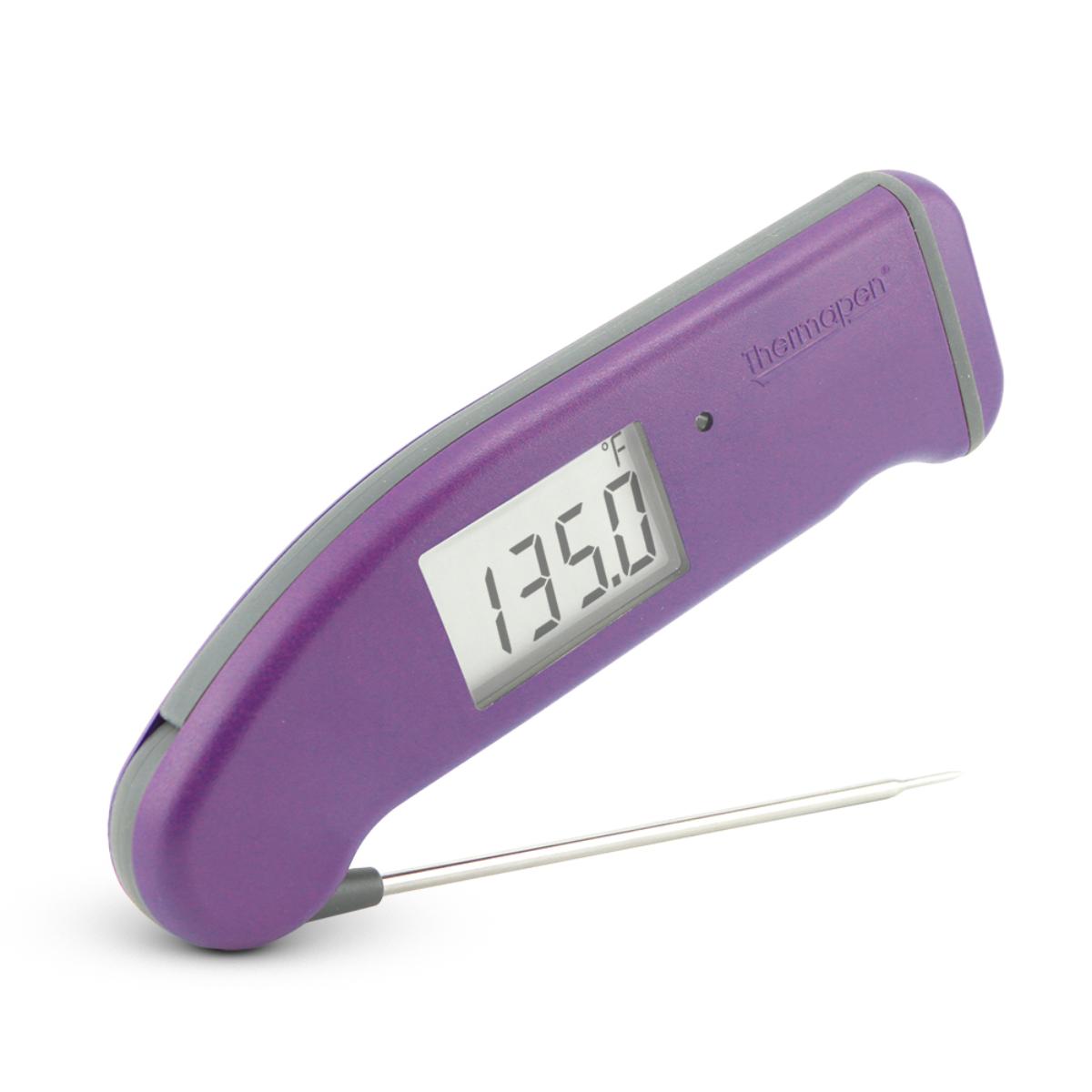 Smoked Salmon:
SeaBear reached out to me recently and offered to send me some samples of their smoked salmon and mentioned it made the perfect holiday gift. I laughed because I remember buying SeaBear smoked salmon for my dad probably about 12 ago for Christmas. He's notoriously difficult to buy for but he's a food lover and for some reason, I chose smoked salmon that year. But you know what, years later and it still makes an awesome gift. This is another one that's great as a host or hostess gift.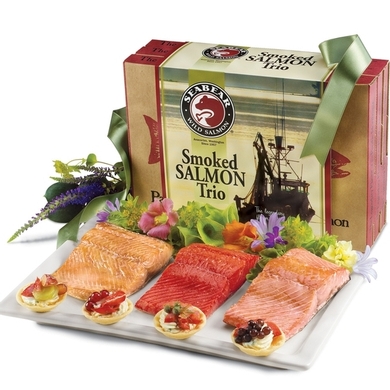 Hand-Painted Wooden Spoons:
I have a pretty big wooden spoon problem (as addictions go, this is probably pretty tame... But also pretty weird) and I just can't get enough. Not only are they super functional, but I'm always finding the cutest hand-painted ones. Plus, I always have some wooden spoon DIYs on my to-do list. Which I will get to some day; I swear! Buying a friend or loved one a set of wooden spoons won't be as strange as it might sound when they're as cute as these!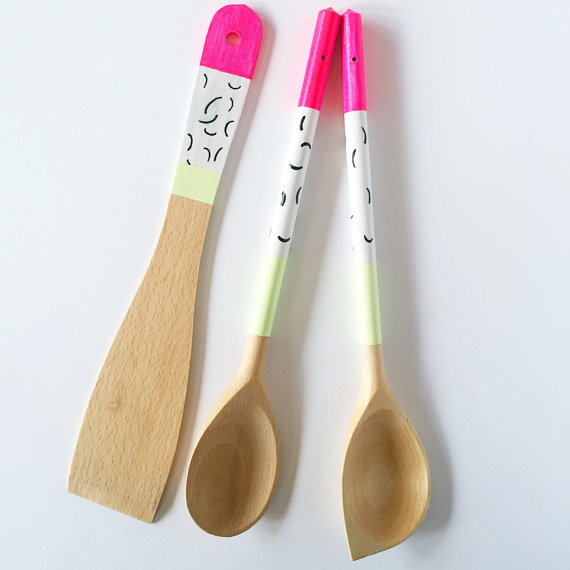 Soymilk and Nutmilk Maker:
With the trend of soymilk and nutmilks still going strong, it's highly likely you know at least one person who would fall in love with this little machine. The Soybella Soymilk and Nutmilk Maker allows you to make your own alternative milks at home!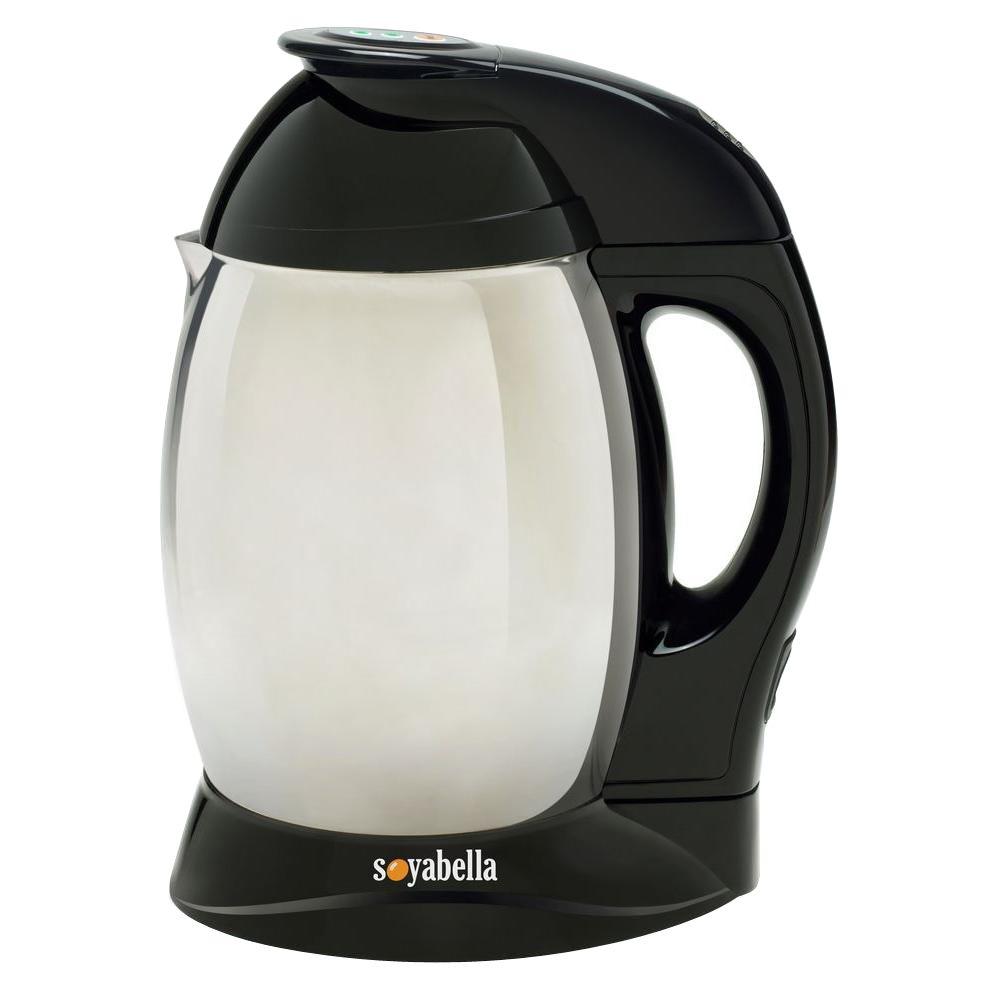 Root Liquor:
The gift of liquor is always a welcome one and I love gifting people with unique liquors that are new to them. Root is one of my all-time favorite liquors and also makes a fabulous gift... Especially when paired alongside some cocktail glasses. Buy Root for anyone who loves root beer, but isn't really a fan of all those sickly sweet alcoholic root beers that have been all of the rage lately. This is basically what "root tea" was before prohibition; it's strong and flavorful, and so delightful.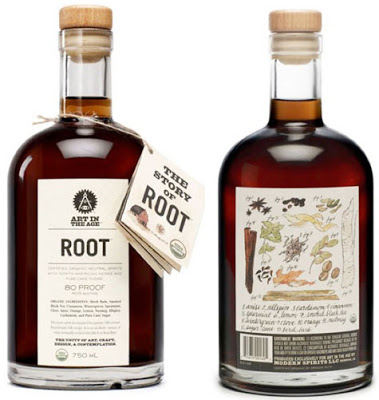 Gin Christmas Ornaments:
Speaking of alcohol gifts... I clearly heard about these gin-filled ornaments a little too late as they're now the buzz of the town and completely sold out. But I had to include them here because you should keep your eye out for their return. Or snag them in the off-season. There's nothing better than a super pretty and festive Christmas tree. Unless that Christmas tree is decorated with ornaments filled with gin!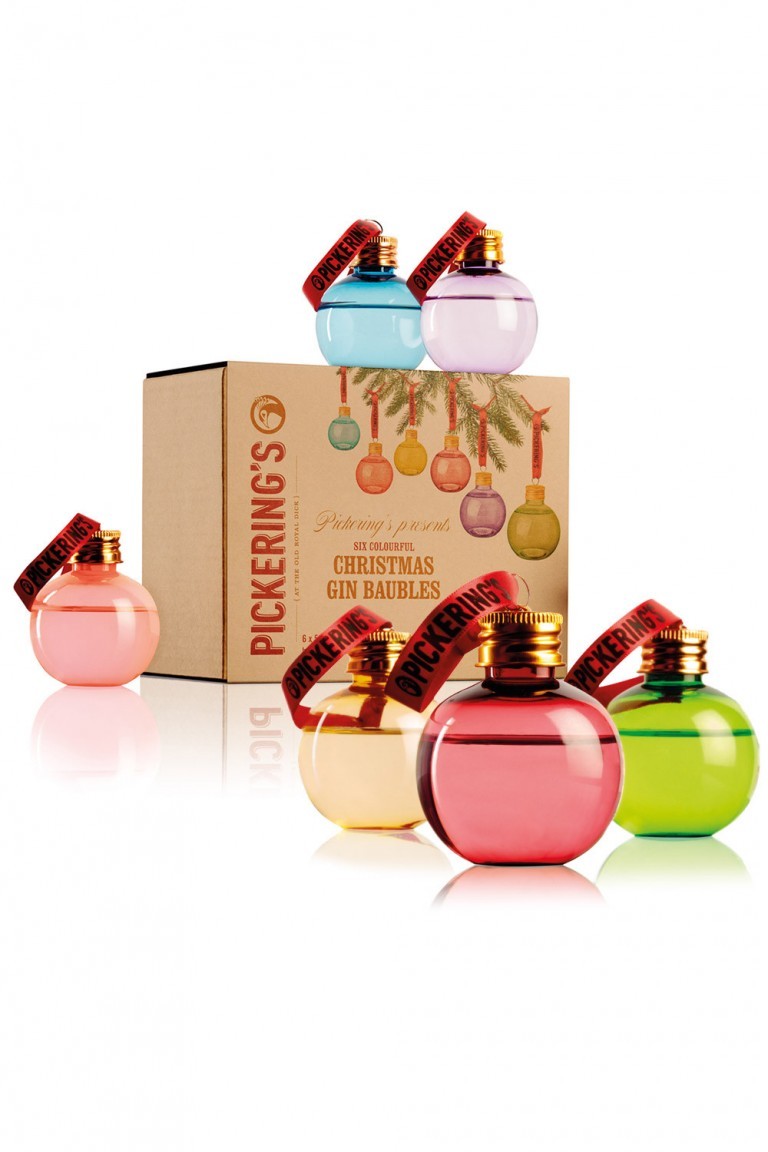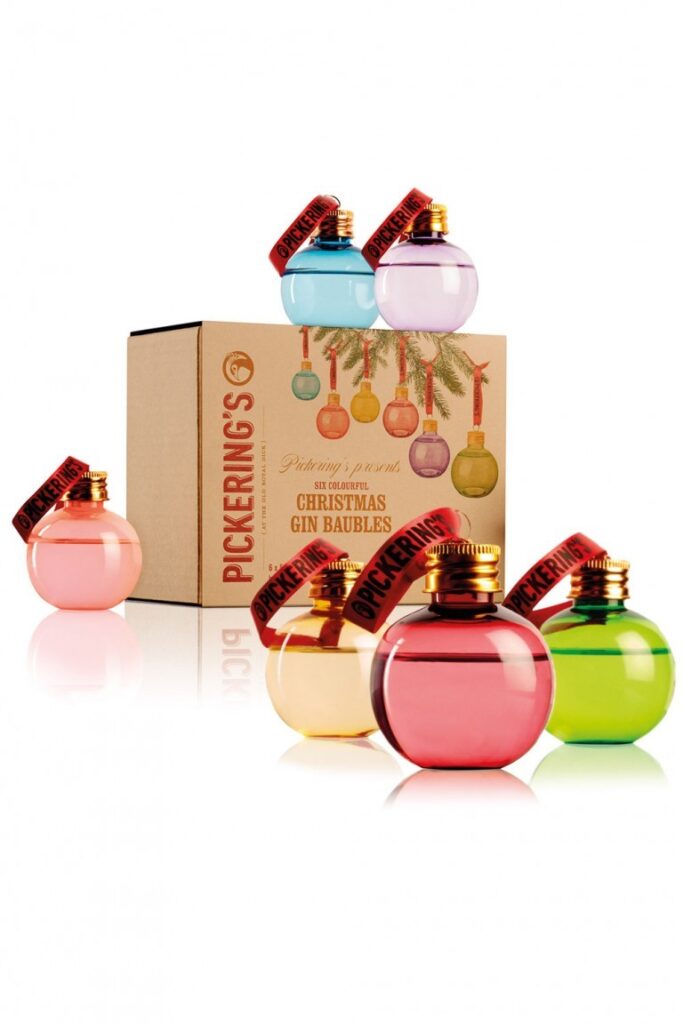 Food-Themed Soap:
How awesome are these little Gummi Bear Soaps? This girl actually makes all kinds of food-themed soaps and I had a really difficult time deciding which to feature here (ice cream sandwiches! And doughnuts!), but these gummi bears were too cute to resist. They make the perfect stocking stuffer or little gift for a friend.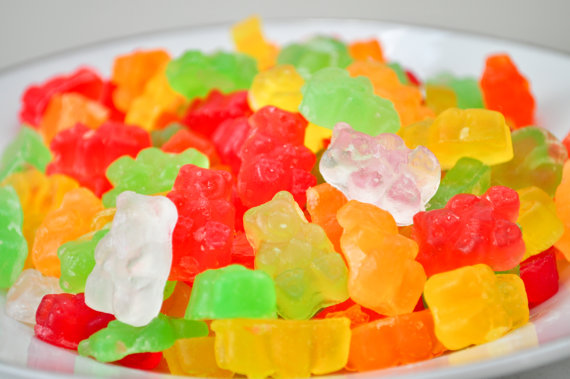 Le Creuset Dutch Oven:
A Le Creuset Dutch Oven is always going to be a welcome gift. Or any Le Creuset bakeware. And they have to many different shapes and sizes that it's easy to find something within your budget. But right now, I'm obsessing over this white with gold knob dutch oven... a design exclusive to Williams-Sonoma. This is most definitely the type of cookware I want to keep permanently on my stove so I can stare at it all day.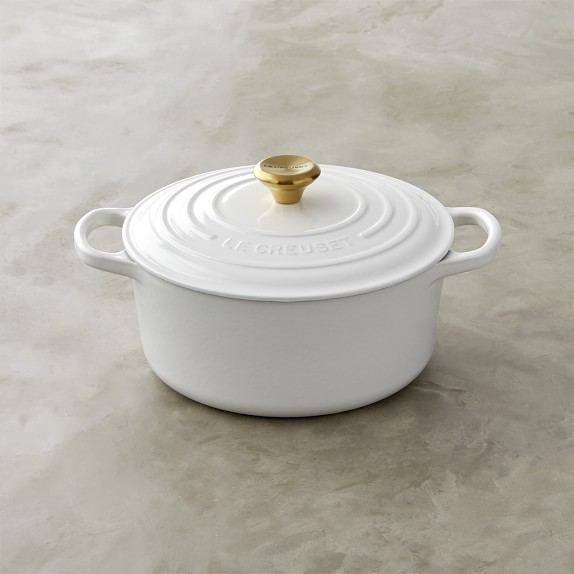 Levoons:
Another awesome little stocking stuffer are these Levoons. These measuring spoons have little levelers built in, making it super easy to get accurate measurements. These are so perfect for flour, cocoa, and any other messy ingredients. They make measuring cups, too!


Cookbooks:
You can't go wrong with the gift of a cookbook, especially one of the most popular ones of 2016. Bonus points if you put together a little themed gift based on the cookbook topic. You know, some pasta and good parm with the Eataly cookbook (or better yet, a pasta machine!). Or some new cookie sheets and scoops with Dorie's Cookies. Or what about Ina Garten with Cooking for Jeffrey? In our dreams!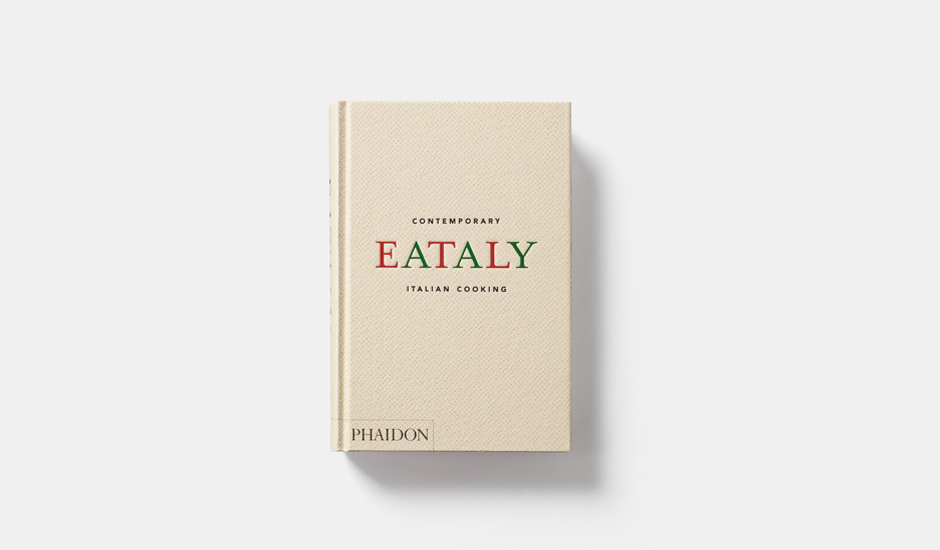 Another year, another successful gift guide. If you're still in the middle of the holiday rush, I hope this guide gave you a little bit of inspiration, for both yourself and others. Now go out there and finish your shopping so you can relax and sit on your butt and drink hot chocolate and watch holiday movies.
What's on your wishlist this year?