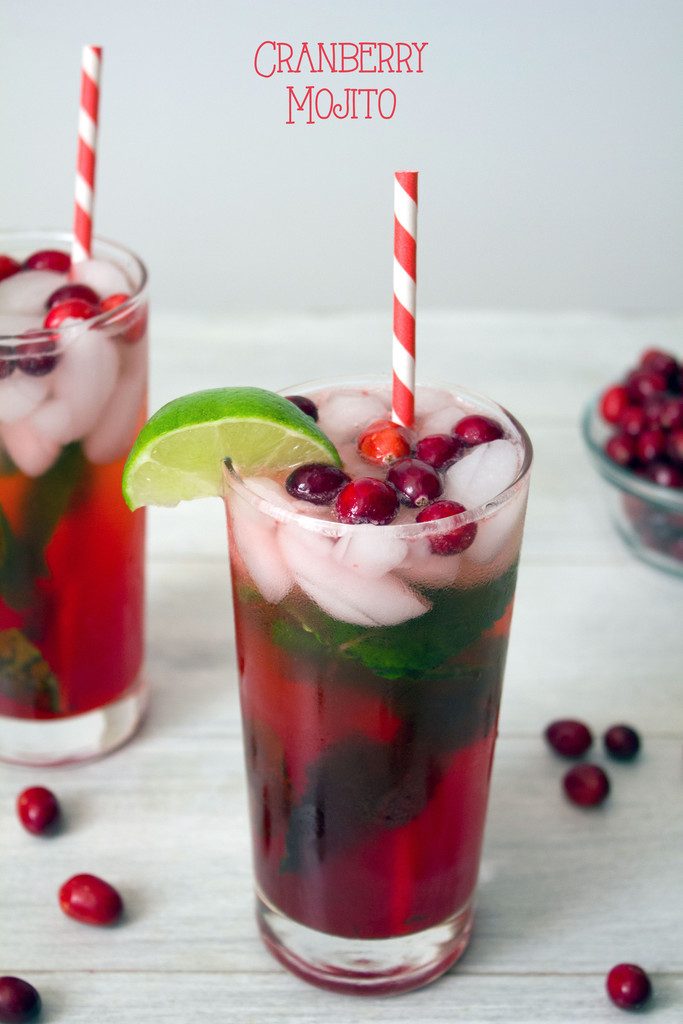 It's officially the holiday season!!! Thanksgiving has been celebrated and I finally allowed myself to listen to Michael Bublé and light my peppermint Yankee Candle, while Chris and I assembled our Christmas tree. We also did quite a bit of Black Friday shopping online. Er, one for you and one for me was my basic philosophy. Oops? Maybe that's what happens when you're sipping on a glass of zinfandel while you shop. Or a cranberry mojito…
One of my favorite things about the holidays is, duh, holiday cocktails. So, I'm pretty excited for the first official Cocktail Friday of the holiday season! Oh, happy day! I started with one of my favorite seasonal ingredients, cranberries, and transformed them into one of the best drinks, a mojito. Now, mojitos are typically a summer drink, but I do love mint in the winter, so I thought the addition of cranberry flavor would work well. Plus… the colors! Hooray for Cranberry Mojitos!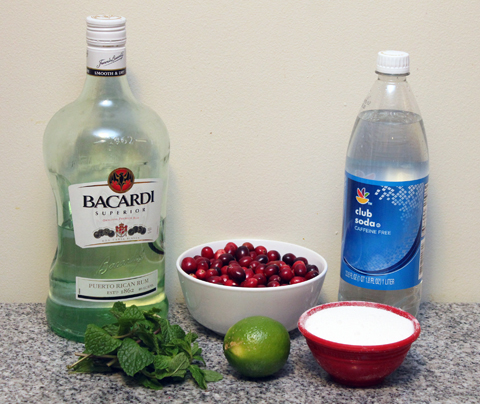 I didn't want to use fake cranberry juice in my drink and really wanted to incorporate the real deal in. So, I made a simple cranberry simple syrup. Really, it's so easy! Which is probably why it's called a "simple" syrup in the first place.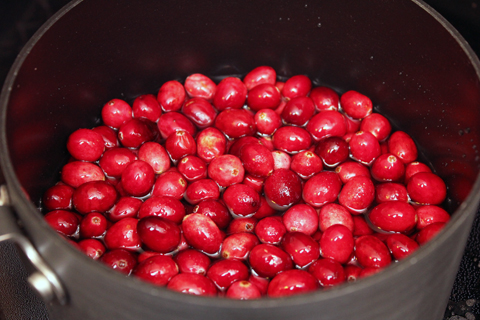 Once you cook the berries in sugar and water, you'll need to put them in a fine mesh strainer and extract as much juice as possible.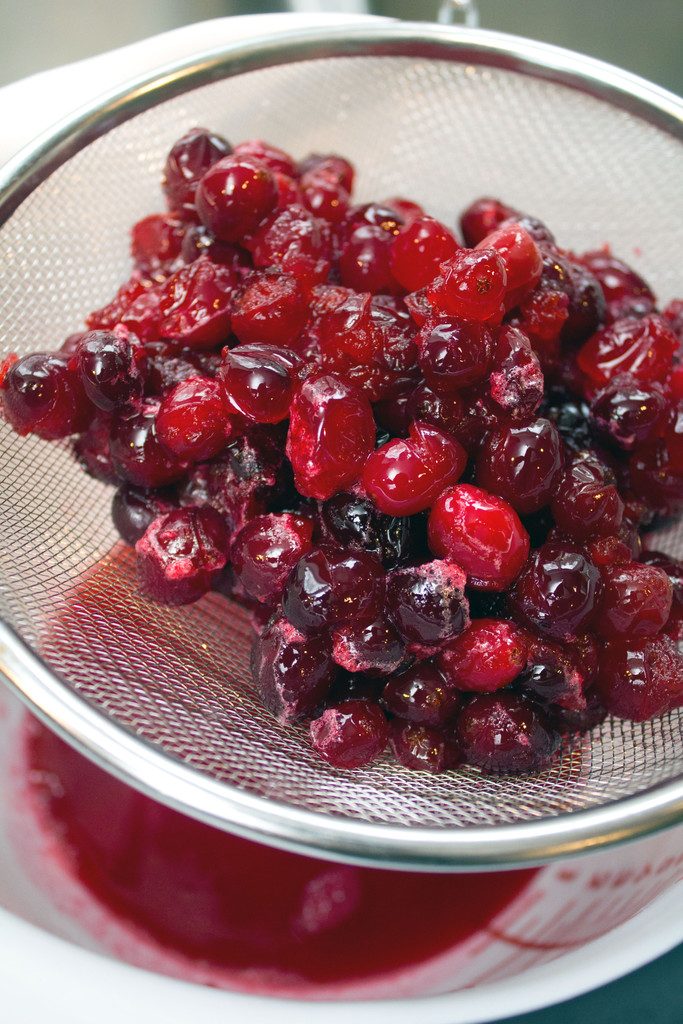 You could probably just drink this cranberry simple syrup. I was tempted to stick a straw in it.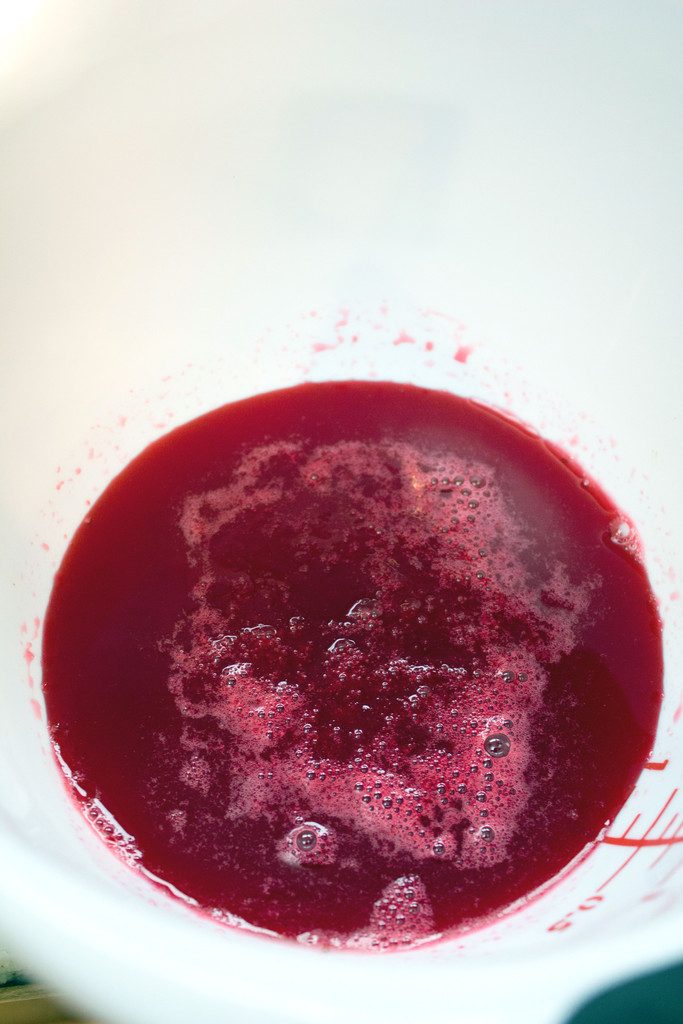 But alas, I made a Christmas cocktail instead. You usually think of mint as more of a summer cocktail necessity, but it's so perfect for the holidays (peppermint, duh!) and looks especially Christmas-like with cranberries (red and green!).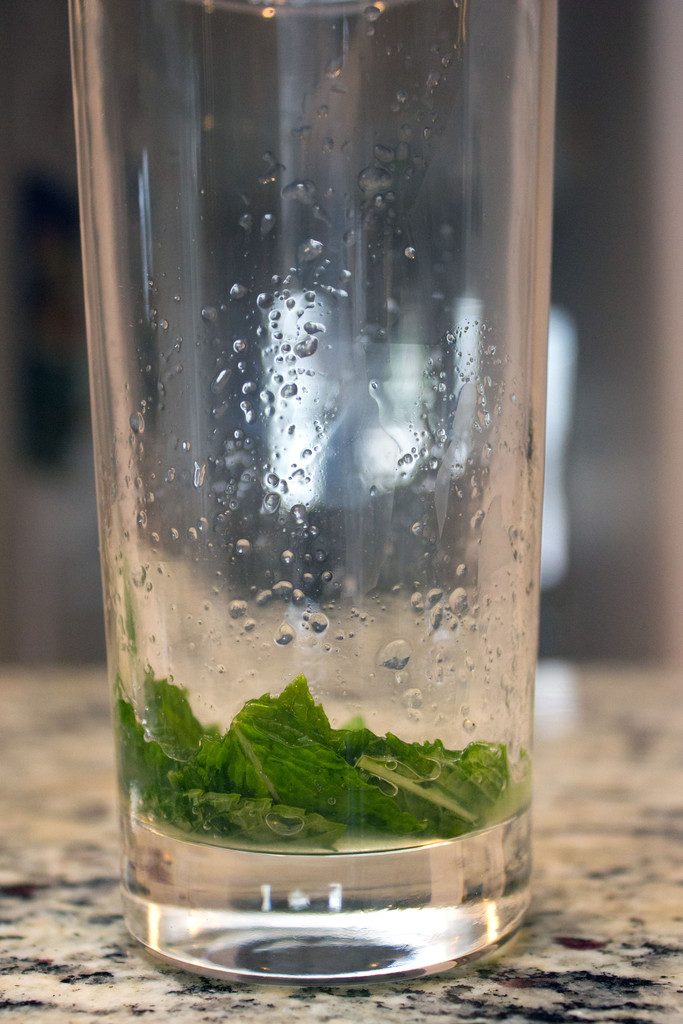 I love the layered look, but you're going to want to stir it all up.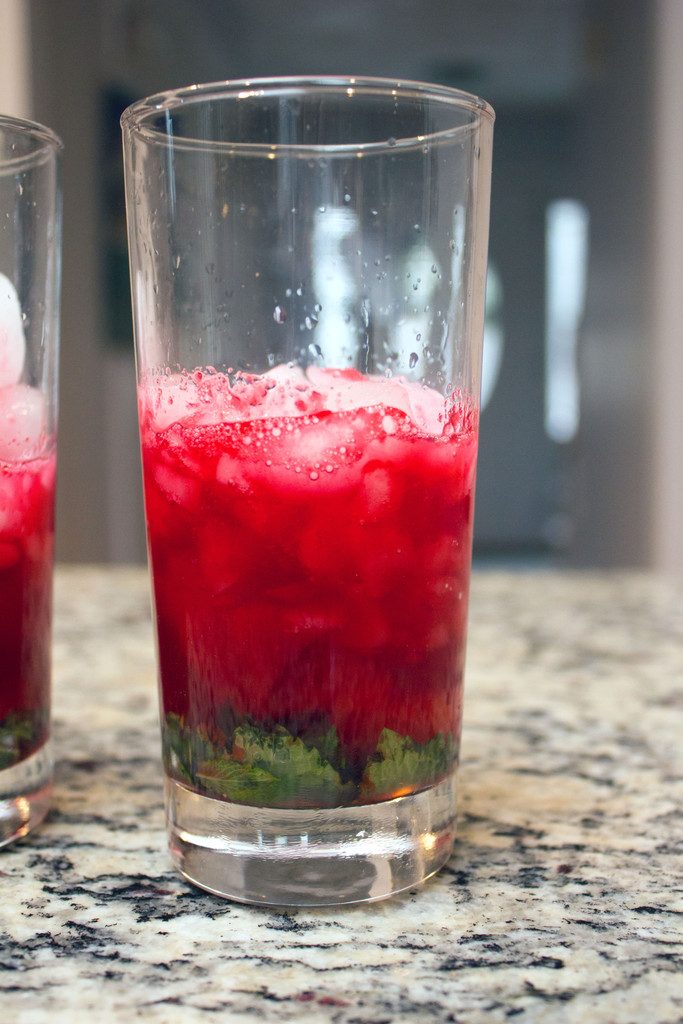 And top off each glass with soda water and sprinkle some fresh cranberries in for garnish. Add a lime, too!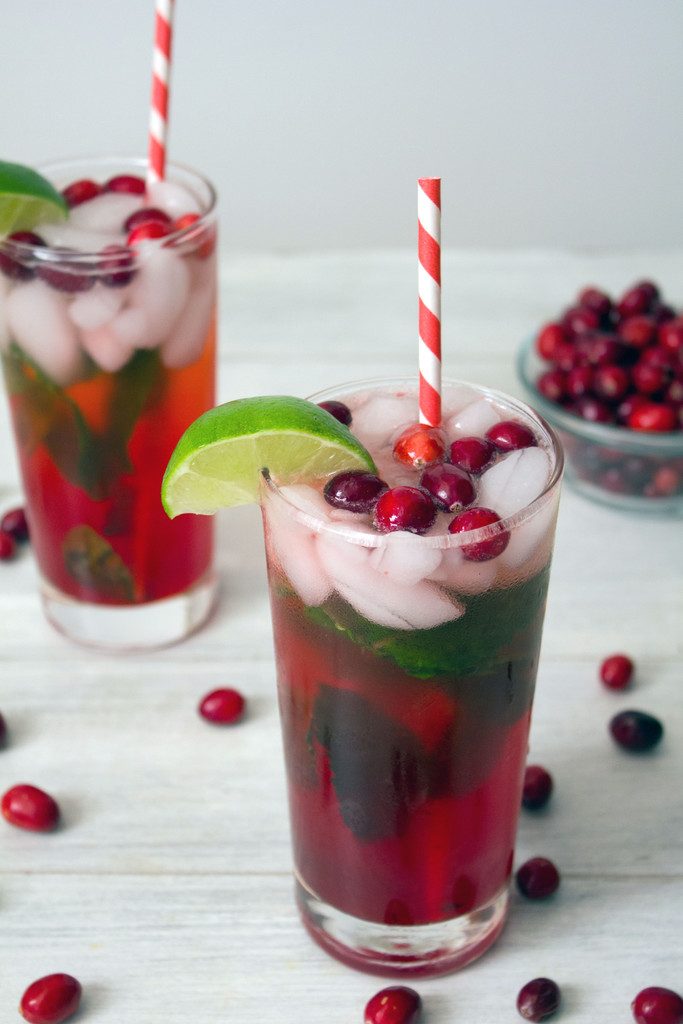 These cranberry mojitos were so refreshing and awesome! I love the sweetness of the cranberry syrup and freshness of the mint.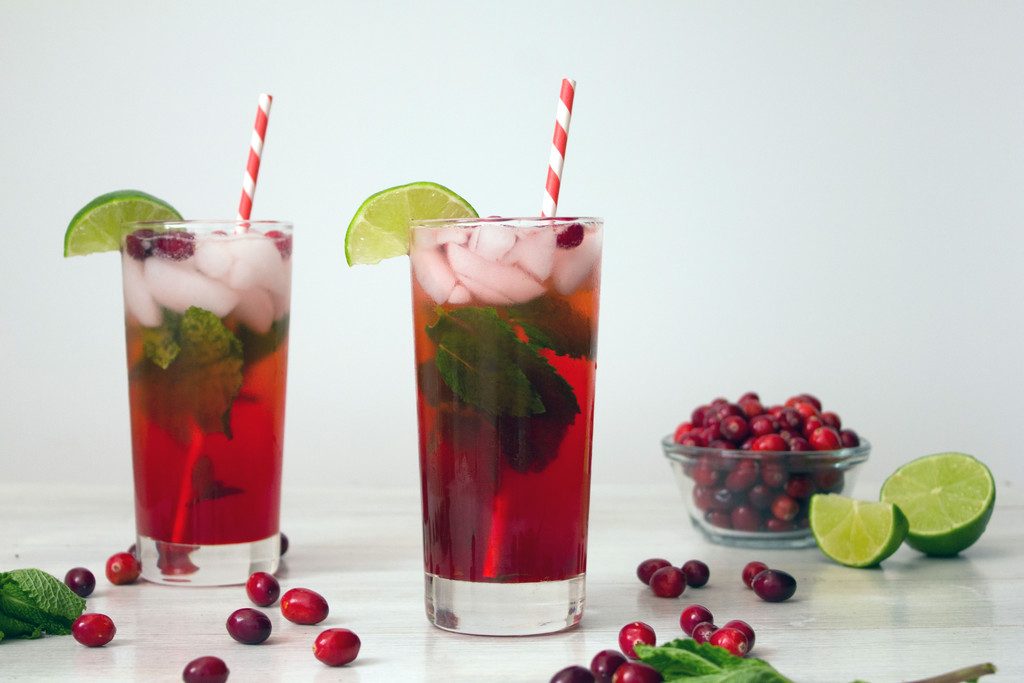 Plus, these colors are the absolute best for the holiday season. Yup, this is definitely the perfect holiday party drink.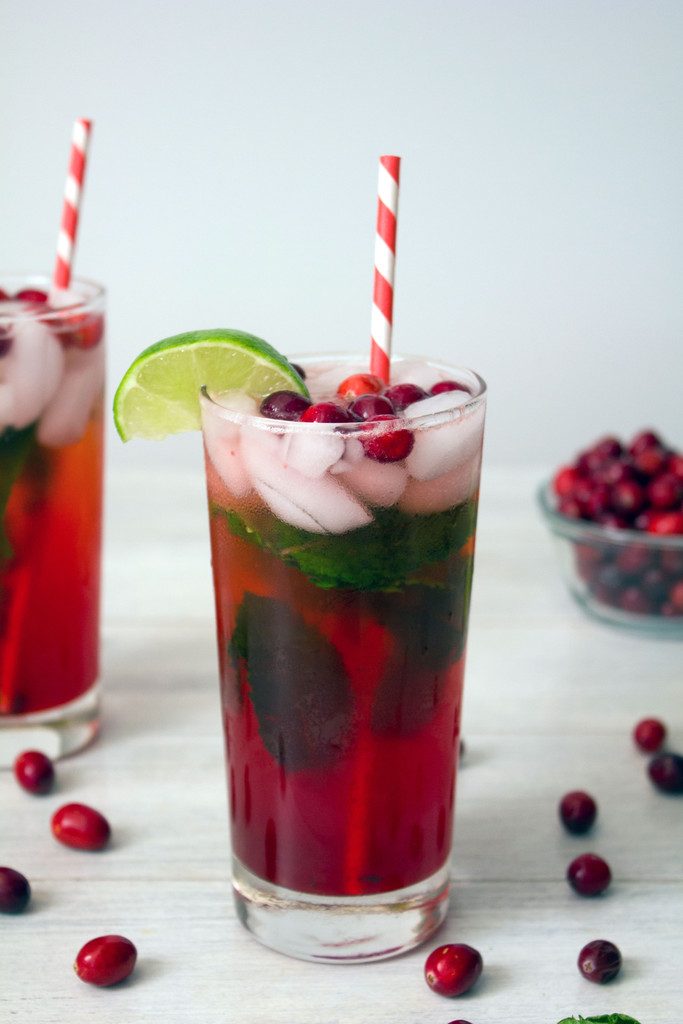 The next month is already shaping up to be a super busy time for me, but I'm really hoping to try out a few more holiday drinks. I'd love to do a little something something with eggnog and perhaps some gingerbread and peppermint, too. Plus, I'll probably make these cranberry mojitos a billion more times.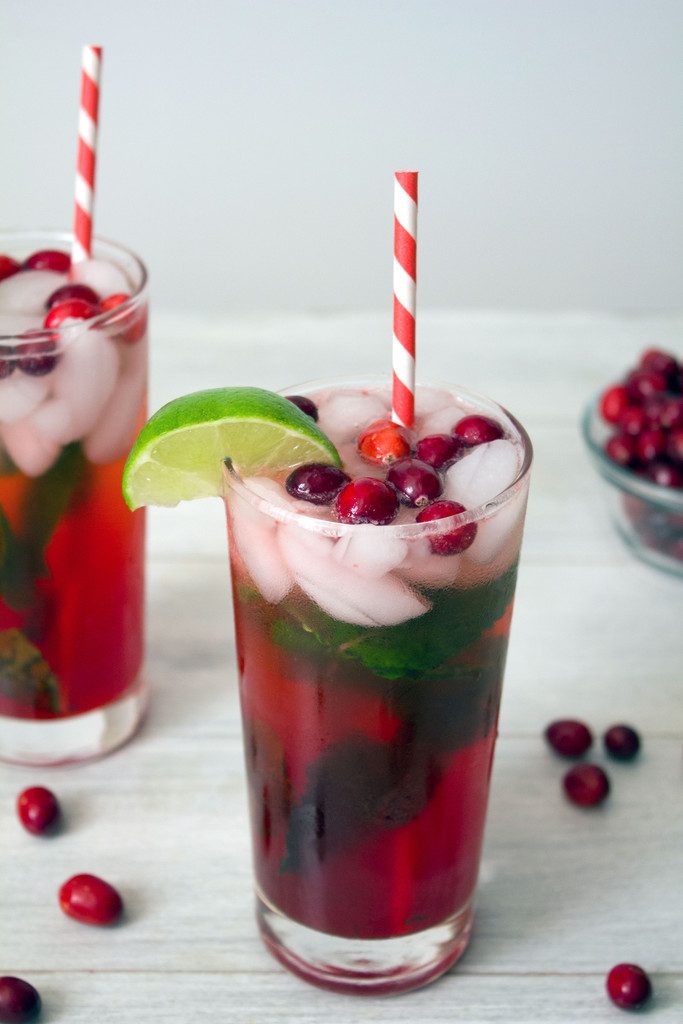 I surprisingly didn't document our entire Thanksgiving dinner since I really wanted to just relax and enjoy the evening (I've definitely been leaving my camera behind more often than not lately and feeling MUCH more relaxed and in the moment in the process). But I did take a photo of our Thanksgiving table, with my dad sitting at the head. The Butterball turkey he made this year was definitely the BEST yet!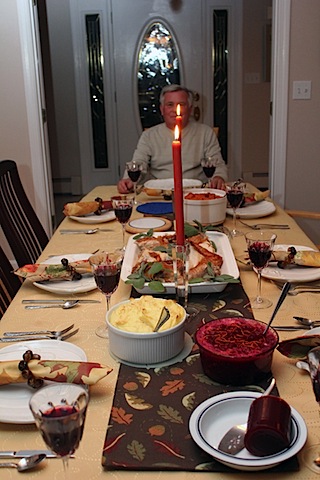 Oh, and as always, I'm obsessed with my mom's Thanksgiving plates. She sets a mean table.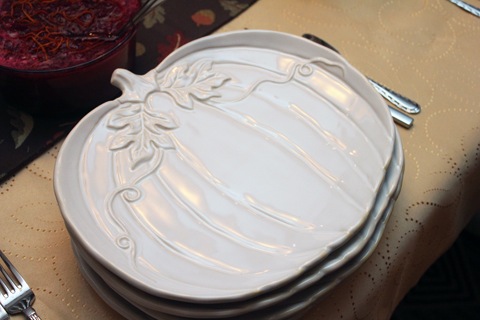 And we also took some lovely family photos while at my parents' house.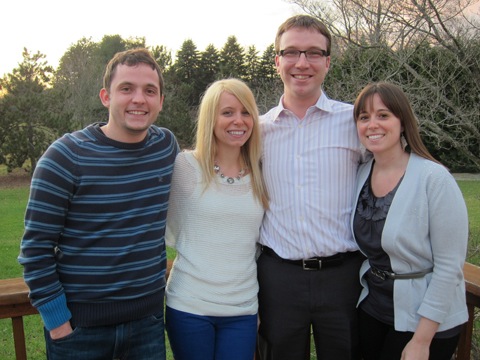 Thanksgiving memories forever! 🙂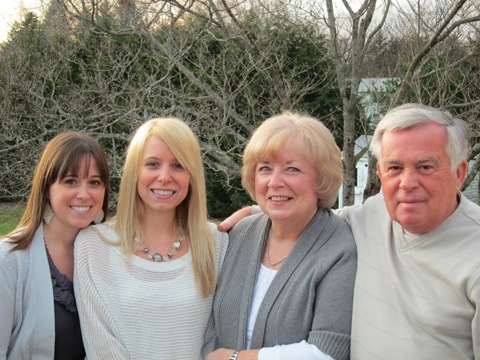 Our last Thanksgiving as a non-married couple 🙂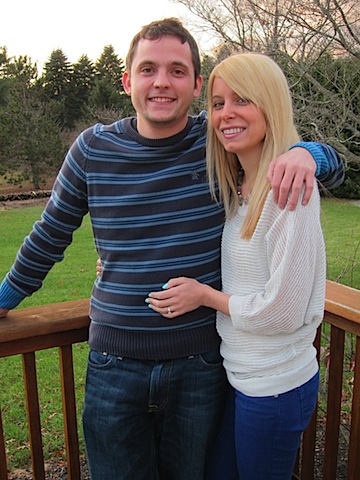 And now the countdown to Christmas is on! In the meantime, I'll be overindulging on all things Christmas movies, decorations, foods (and drinks!!), candles, music, etc. etc. Oh, and maybe some shopping, too. Just a little bit. Promise. But pour me another cranberry mojito while you're at it 🙂
Do you have a favorite drink for the holiday season?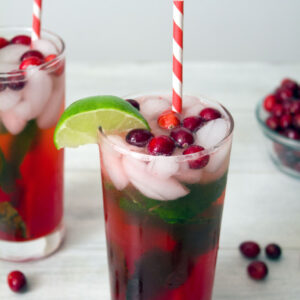 Cranberry Mojitos
Ingredients
8

oz.

fresh cranberries

1

cup

granulated sugar

1

cup

water

40

mint leaves

4

Tbsp

lime juice

Ice

8

oz.

rum

Soda water
Instructions
Put cranberries, sugar, and water in a medium saucepan and bring to a simmer over medium heat.

Lower the heat to medium-low and continue to cook for about 10 minutes, until just before your berries start bursting.

Remove saucepan from heat and let cool a bit. Then place berries in a fine mesh strainer placed over a bowl and press with the back of a wooden spoon to extract as much liquid as possible.

Put about 10 mint leaves and a Tbsp of lime juice in each glass. With the back of a wooden spoon or a muddler mash the mint up.

Put ice in each glass and pour 2 oz. of the cranberry syrup and 2 oz. rum into each glass.

Top off each glass with soda water. Sprinkle some fresh cranberries in for garnish.