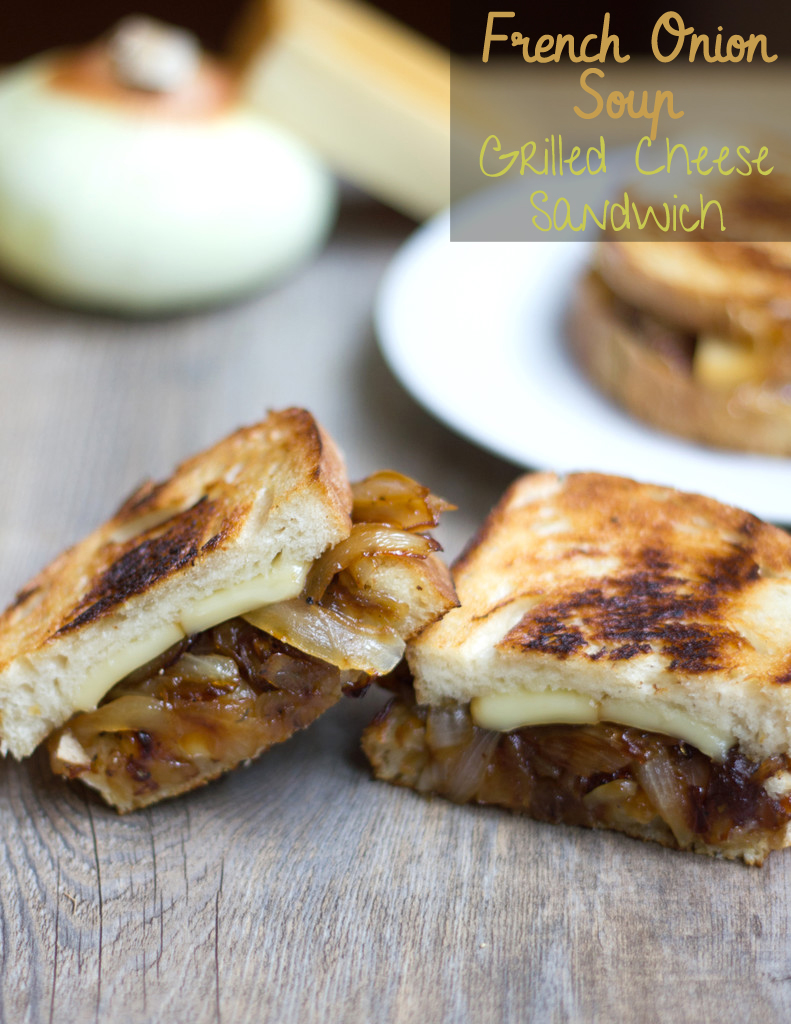 Today I put soup in a sandwich and blogged about it over at the Parade magazine website. OK, so I didn't literally take a bowl of soup and spoon it into a sandwich. But I did take my all-time favorite soup and combine it with my all-time favorite sandwich: French onion soup and the mighty grilled cheese sandwich.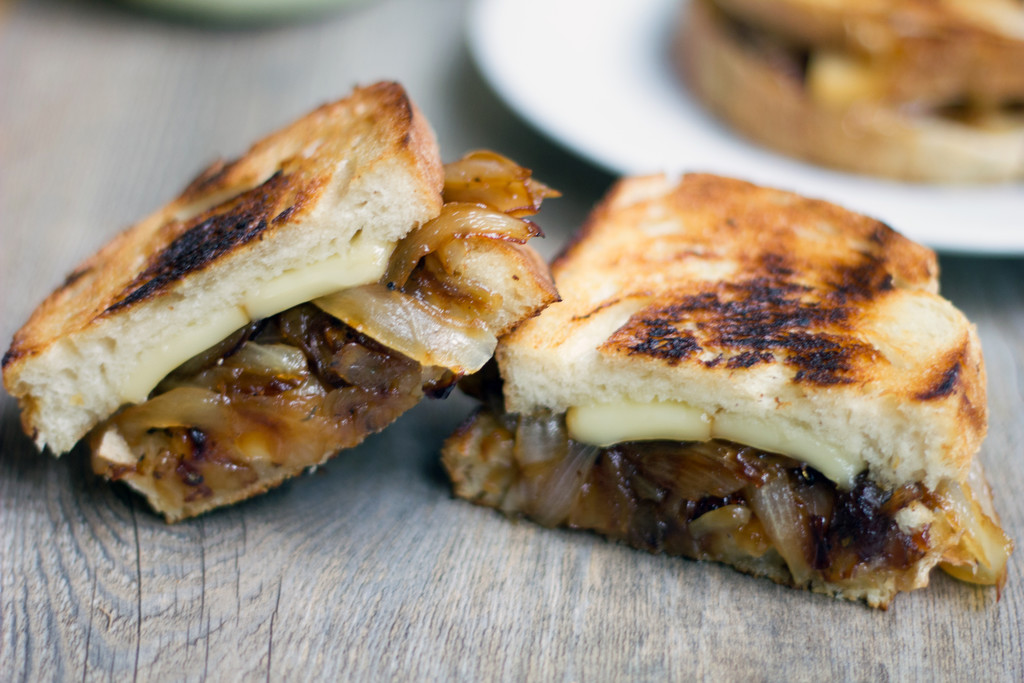 When I was a kid, I would have eaten a bowl of french onion soup and a caesar salad every single night for dinner if I had the choice. Every restaurant we went to, I eschewed the kids' menu and asked to order two appetizers. My sodium-intake was probably out the roof, but I was happy.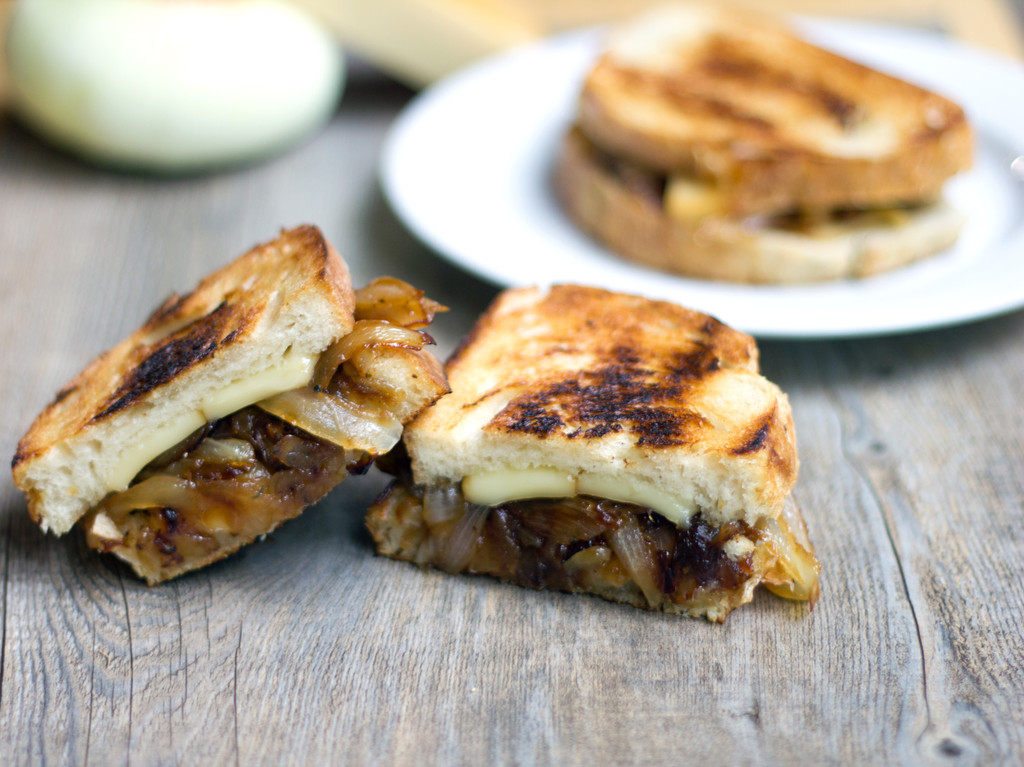 I probably would have been even happier if that soup came in sandwich form. Because who on Earth chooses to eat a bowl of soup over a grilled cheese?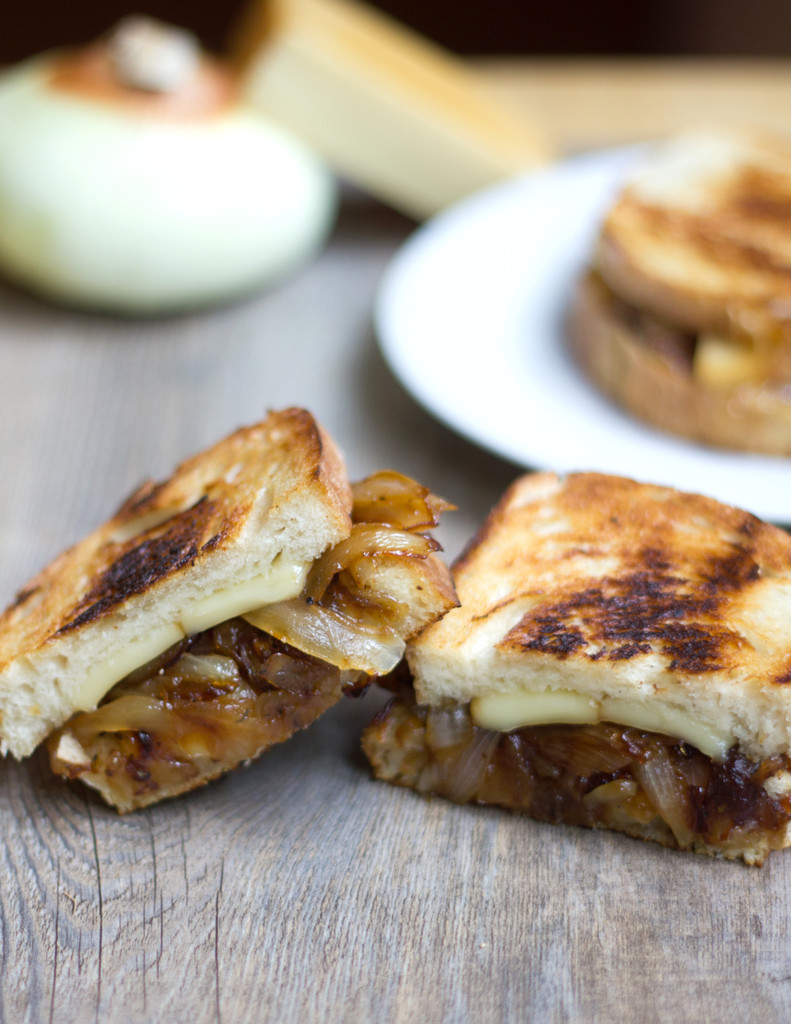 I also have to say that it slightly bothers me when people who don't like onions won't eat caramelized onions. I TOTALLY get why you might not be a fan of raw onions; even a dislike for slightly cooked onions makes sense to me. But caramelized onions? I implore you to just try them once. Maybe twice if it was like 10 years ago since your last time. Caramelized onions taste completely different from raw onions and they are flavorful and sweet and glorious and just YES.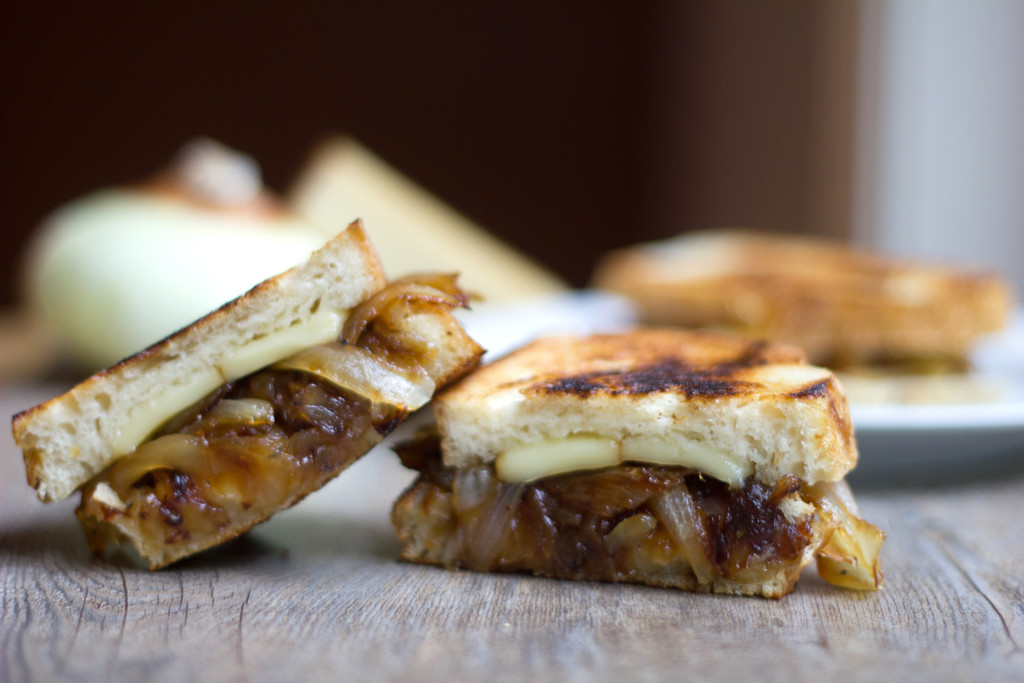 My husband is one of those people who said he didn't really want one of these sandwiches because it involved so many onions. Then he tried a bite and then had another. And another. And then a whole sandwich was gone. Because nobody can resist caramelized onions!!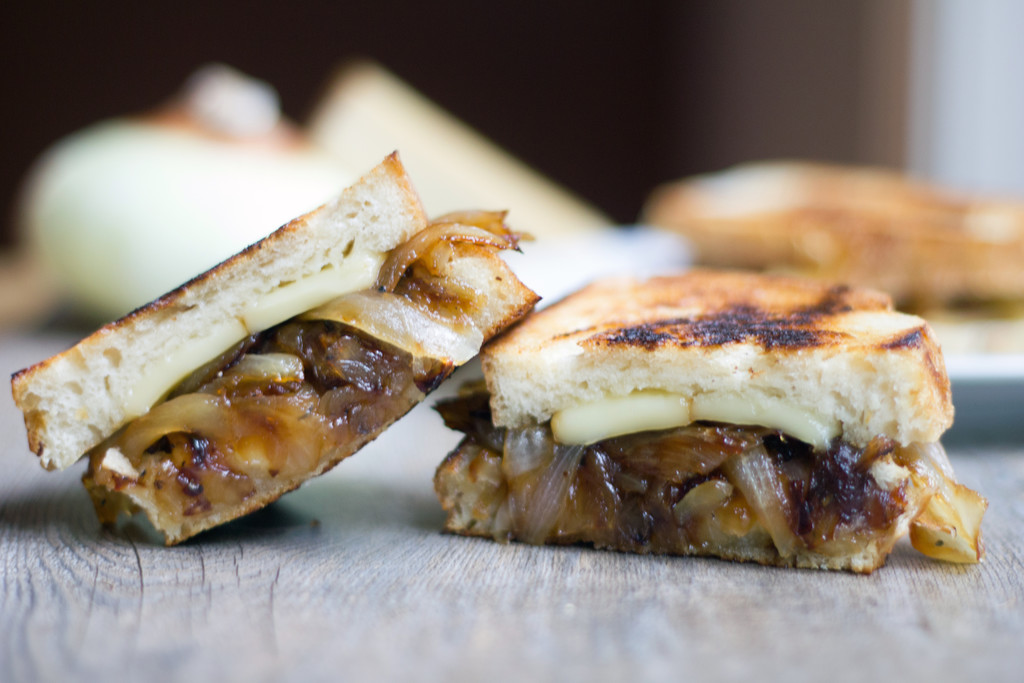 If you're still uncertain, combine them with slightly salty cheese and crispy bread and then come back and talk to me.
For my recipe for French Onion Soup Grilled Cheese, check out the Parade magazine website. Now, how do you think a chicken noodle soup sandwich would be?
What kind of soup would you love to eat in sandwich form?
[Sues]