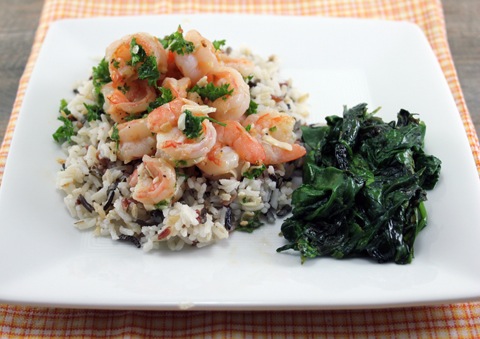 Remember I declared last summer the summer of shrimp? Well, I think it's on again. There's something about summer that just screams shrimp to me. And it's legit one of the easiest foods to cook. You can do so little with it and have it be simply divine. I got the idea for this recipe from a Martha Stewart one (she's totally been my go-to again lately!), but made a few variations. But really, how many alterations do you need to make when a dish contains ingredients like lemon, garlic, and parsley? Light, refreshing, and so, so versatile.
It's Tuesday. Which normally wouldn't be such good thing. But considering Monday went by in a flash, I have a feeling the rest of the week is going to fly, too. Don't get me wrong; I love getting to the weekends quickly, but doesn't it seem like time just flies so much? I've barely had time to take a breath lately and sitting down to a dinner like this is exactly what I've needed.
Lemon Garlic Shrimp with Parmesan (serves 3-4):
Print this recipe!
3 T butter
3 cloves garlic, minced
1 lb. medium shrimp
1/4 C freshly squeezed lemon juice
1/4 C chopped parsley
1/4 C grated parmesan cheese
(serve with rice and a vegetable)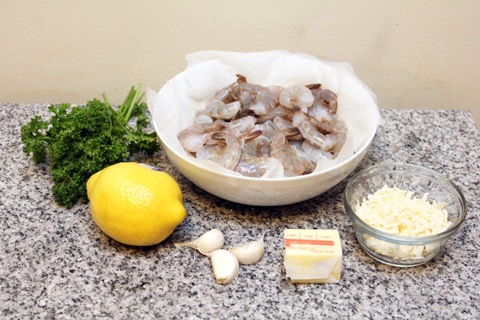 Start by melting your butter over medium heat in a large sauté pan. Once the butter is melted, add the minced garlic and let cook for about 3 minutes, until garlic is fragrant.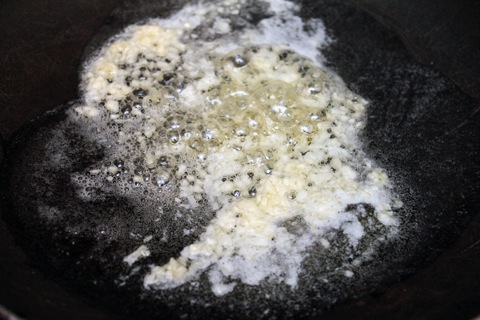 Now add the shrimp to the pan and toss it all around.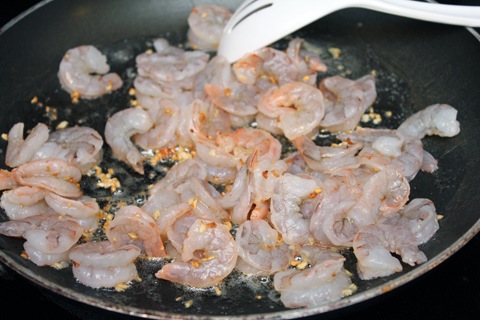 Let it cook for about 5 minutes, until shrimp are cooked through and pink.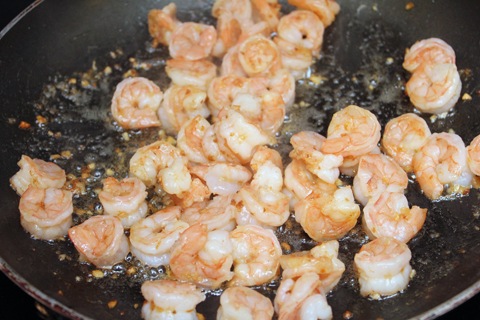 While shrimp are cooking, combine lemon juice, parsley, and parmesan cheese in a large bowl.
Toss the shrimp in the mixture to coat.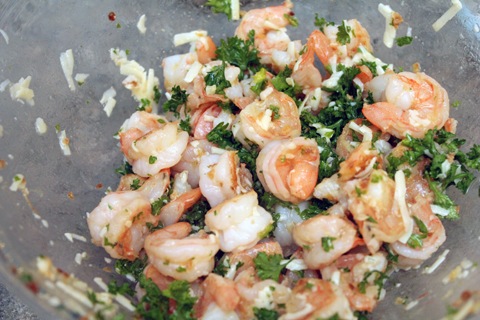 Is that not the easiest thing you've ever heard in your life? I served my shrimp over a bed of delicious wild rice blend and paired it all up with some sautéed spinach. Seriously, I sautéed an entire bag of baby spinach and barely had a serving for one. Doesn't that always just boggle your mind? Where does it go??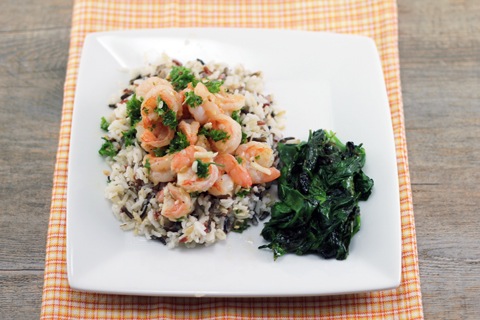 But you could serve this shrimp with absolutely anything you want. Or all on its own. Of course, it will feed fewer people if you serve it all on its own. But considering I could eat an entire pound of shrimp on my own, that's not saying much.
And especially this shrimp. It's funny how a little lemon, garlic, parsley, and parmesan can have such a HUGE impact. This shrimp was crazy flavorful and, though it was quite simple, it tasted like something I'd be thrilled to be served in a restaurant. I cooked it in under 15 minutes and gobbled it up even more quickly.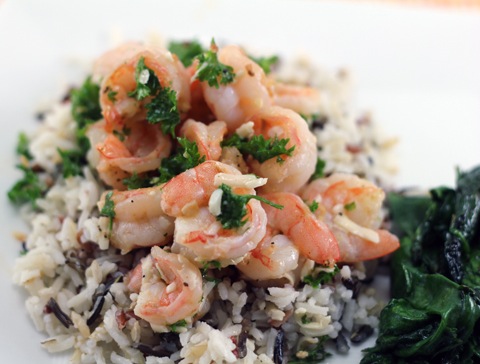 I hope you don't hate me for not playing around with any super complicated recipes lately and not coming up with many of my own from scratch. But I promise AFTER the wedding I will be back in action! And the wedding is less than 4 weeks away, so you don't have to wait too long.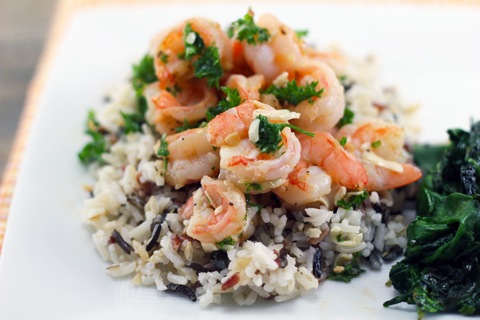 In the meantime, I think everyone can appreciate a super easy, in-and-out of the kitchen recipe. Right?? I mean, when I think about where I was when we first started this blog, I've come a long way. I think I found cooking shrimp intimidating back in the day. Now, it's my simple go-to! Who would have thought?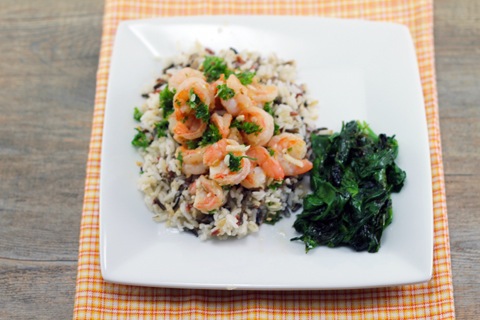 Maybe next year my simple go-to will be pain au chocolat. Which, by the way, was my New Year's resolution to learn to make. But I haven't yet. Because I'm nervous that I'll fail. And I need more time. After the wedding…
That's how everything in my life is going right now. After the wedding. After the wedding, perhaps I'll have more than 30 minutes to spend in the kitchen. And after the wedding, I will learn to make pain au chocolat so well that I can make it in under 30 minutes, too.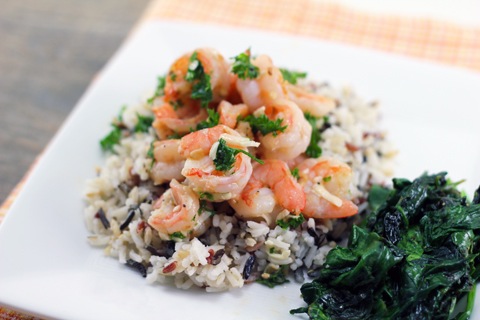 But for now, I will stick with simple shrimp and a little helping hand from Martha Stewart herself. And I am perfectly OK with that.
What would you make if you had endless time in the kitchen?
[Sues]