Breakfast or dinner? Breakfast or dinner? I don't know. Stop asking me difficult questions like that. It's Friday and I've used up just about all the brain power I have available this week. Which is partly why I'm so excited to come home from work at the end of the day and stare at the Olympics Opening Ceremony on television. Like a zombie. But not one that eats brains. One that eat food like this. Is that a thing?
Eggland's Best recently got in touch with me about a campaign they're running to raise money for the American Heart Society… For every post written using their eggs, they're donating $25 to the American Heart Society. I use Eggland's Best Eggs ALL the time, so it wasn't difficult for me to incorporate them into a new recipe.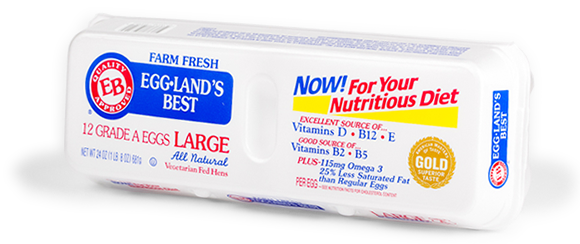 Way back in 2010 I was invited to an Eggland's Best dinner in Boston. Since then, they're legit the only eggs I purchase. Why? Well besides meeting some truly splendid people at the dinner, Eggland's Best Eggs have:
10 times more Vitamin E than other eggs
4 times more Vitamin D than other eggs
More than double the Omega-3 of other eggs
25% less saturated fat than other eggs
3 times more Vitamin B12 than other eggs
38% more lutein than other eggs
Enough said, right? In my mind, I'm not sure why I'd ever want to purchase anything other than Eggland's Best eggs.
I've been wanting to make polenta again for quite a while and I couldn't stop thinking about how delicious it would be with pesto mixed in and fried eggs served over it. Of course, the next obvious step was some bacon. And then I added in some crispy kale for a little more greenery.
Pesto Polenta with Crispy Kale, Bacon, and Eggland's Best Fried Eggs (serves 4):
Print this recipe!
1 C basil
2 garlic cloves
2 T pine nuts
⅓ C extra virgin olive oil, plus 1 T
6 C water
1 C milk
½ t salt
1 ½ C corn meal
2 C kale, ribs removed and chopped
4 strips bacon
1 T butter, plus 1 T
¼ C parmesan cheese
4 large Eggland's Best Eggs
(pre-heat oven to 350 degrees)
I started by making the pesto. Add basil, garlic, and pine nuts to a blender or Vitamix.
Blend until coarsely chopped. Add in ⅓ cup of the olive oil and process until fully incorporated. Set aside.
Bring water, milk, and salt to a simmer in a large saucepan.
Slowly whisk in the corn meal and bring the heat down to low. Whisk vigorously every few minutes. Continue to cook and whisk for about 30 minutes, until polenta thickens but is still creamy.
While polenta is cooking, spread kale on a baking sheet and lightly brush with 1 tablespoon olive oil. Pop in the oven and bake at 350 for about 15-20 minutes until kale crisps up.
Fry your bacon, too, until it's nice and crispy!
When polenta is done cooking, add in butter, parmesan cheese, and pesto.
And stir to combine.
And now for the best part… In a non-stick skillet over medium heat, melt 1 tablespoon butter. Add eggs to pan (can do separate batches if necessary), and cook for 1-2 minutes or until whites are just set around edges.
Spoon polenta into four bowls. Place a layer of crispy kale on top of the polenta and top with a fried egg. Crumble bacon and sprinkle around, with a little extra parmesan if you'd like.
Breakfast? Dinner? I really don't think anyone's going to argue with you either way.
I'm especially happy when my egg yolk is nice and runny.
And my kale is nice and crispy. Is anyone else constantly shocked by how putting some kale in the oven for a few minutes can make it taste completely different. If you know anyone who doesn't like kale, bake it for them. And bam! They'll love it. If they still don't, put a fried egg on it...
Of course a little crumbled bacon sprinkled about doesn't hurt too much either. Or the creamy polenta with flavorful pesto notes blended in.
The only way this could have been better? I should have served each bowl of polenta with multiple fried eggs on top!
And now for a super fun Eggland's Best giveaway!
Eggland's Best is letting me give one reader a fun little prize pack! Comment on this post by Monday, February 10, at 11:59 p.m. EST letting me know your favorite way to serve eggs for a chance to win:
2 free dozen Eggland's Best coupons
a $25 visa gift card
1 EB plush egg (have you seen these guys? They're adorable!)
Hope you have an eggscellent weekend!! I can't believe I just said that either.
[Sues]
Disclaimer: The Eggland's Best coupon, information, and two gift packs (one for me!) have been provided by Eggland's Best. However, all opinions are my own. I ONLY talk about brands I love here and I am a truly loyal Eggland's Best buyer!