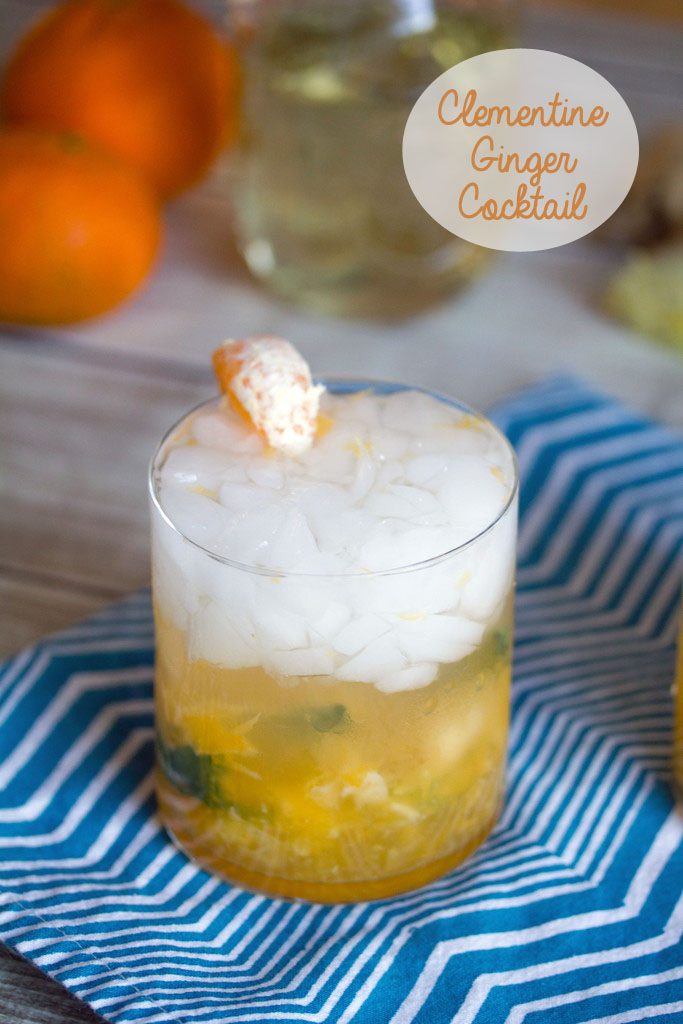 It may be freezing cold and grossly icy outside, but I don't care because I just planned a vacation. Isn't it funny how sometimes it just takes a little something to look forward to to make your world seem SO much happier? Especially if that little something involves warm weather, a beach, and well... that's all you really need. It's been about a zillion years since I've been on a beach vacation (since our honeymoon!) and I'm already loading up my Kindle, searching for new beachwear, and dreaming of stepping away from the daily grind for a few days. We'll be in St. Maarten and I'd ask you if you had any recommendations, but I'm really not sure I want to do anything other than the beach... Aside from eating, so bring on the restaurant reccs.
And cocktails. Bring on the cocktails, too. Though I'm certainly not waiting for vacation to indulge in those. Of course, there's lots to love about summer drinks (berries! sangria! rose!), but we shouldn't be discounting all of the glorious concoctions we can make in the winter. Especially with winter citrus. I've been eating clementines by the dozen and came across this recipe, which gave me a little bit of inspiration. Muddled clementines, ginger, and basil... Does it get any better than that? Oh yeah, rum!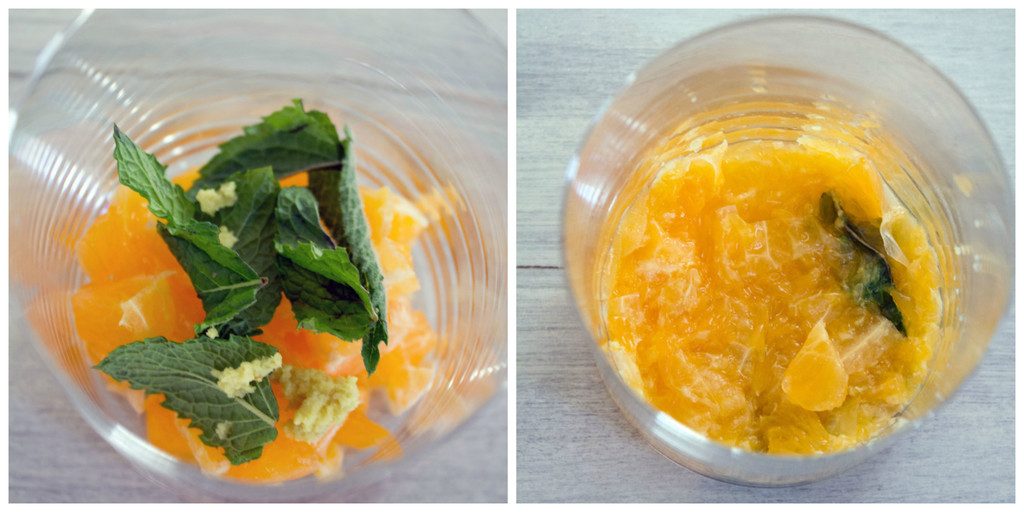 If you love clementines, you'll love clementines with rum. I promise.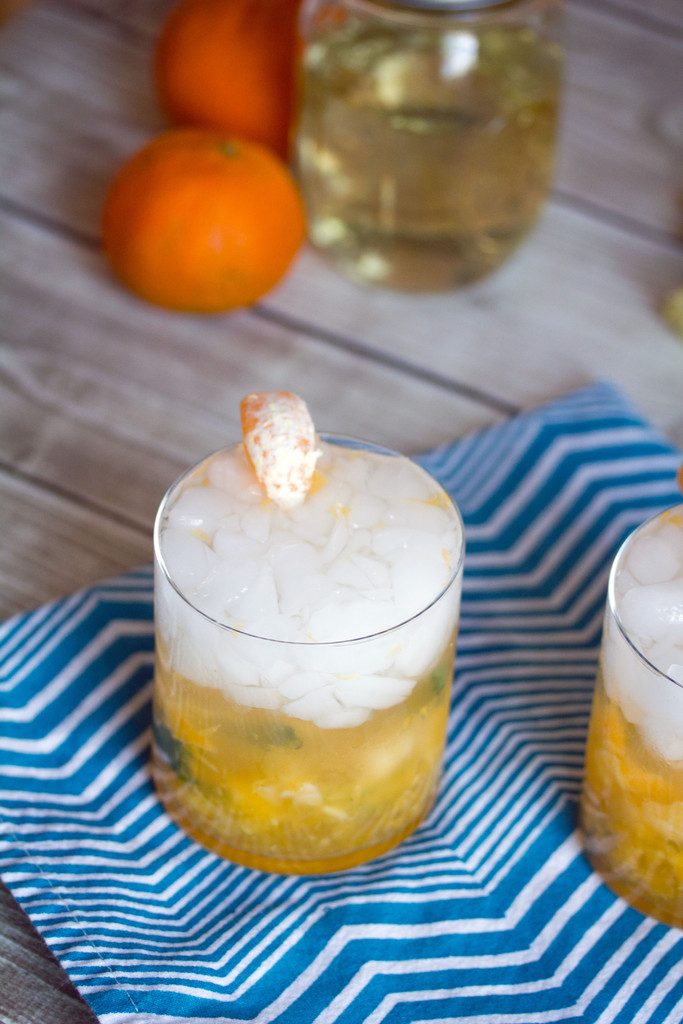 Also, crushed ice. What is it about crushing ice into little pieces that makes it so much appealing than whole cubes? It always makes me feel like I'm indulging in a treat.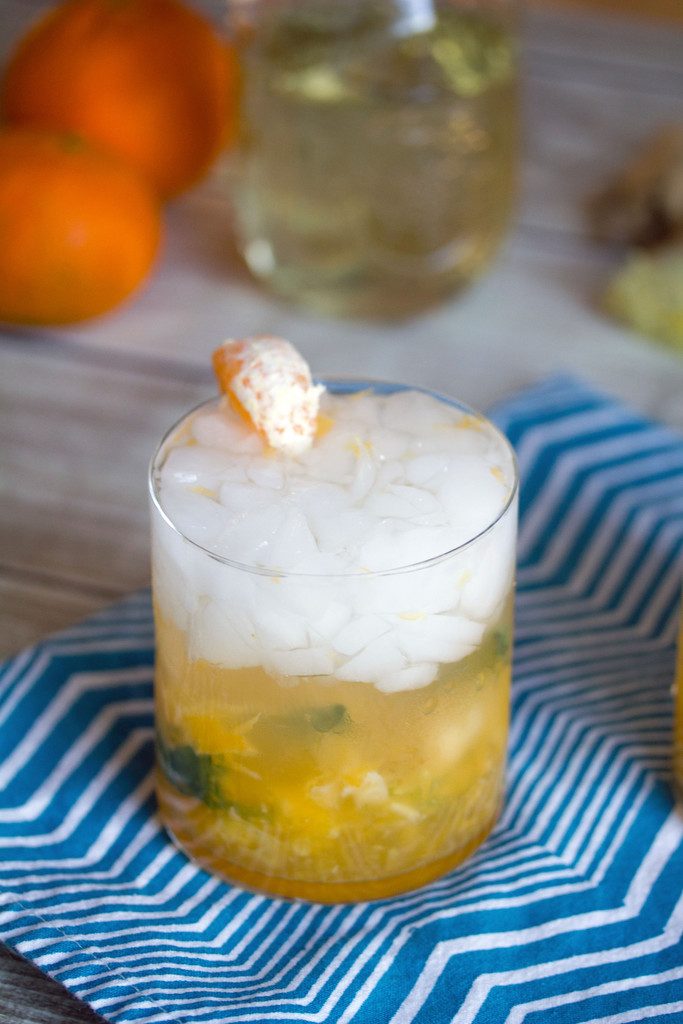 And muddling mint into cocktails makes me feel like it's summer. Or that I should be sitting on a beach on a tropical island. I love that it can be combined with clementines for a winter sipper.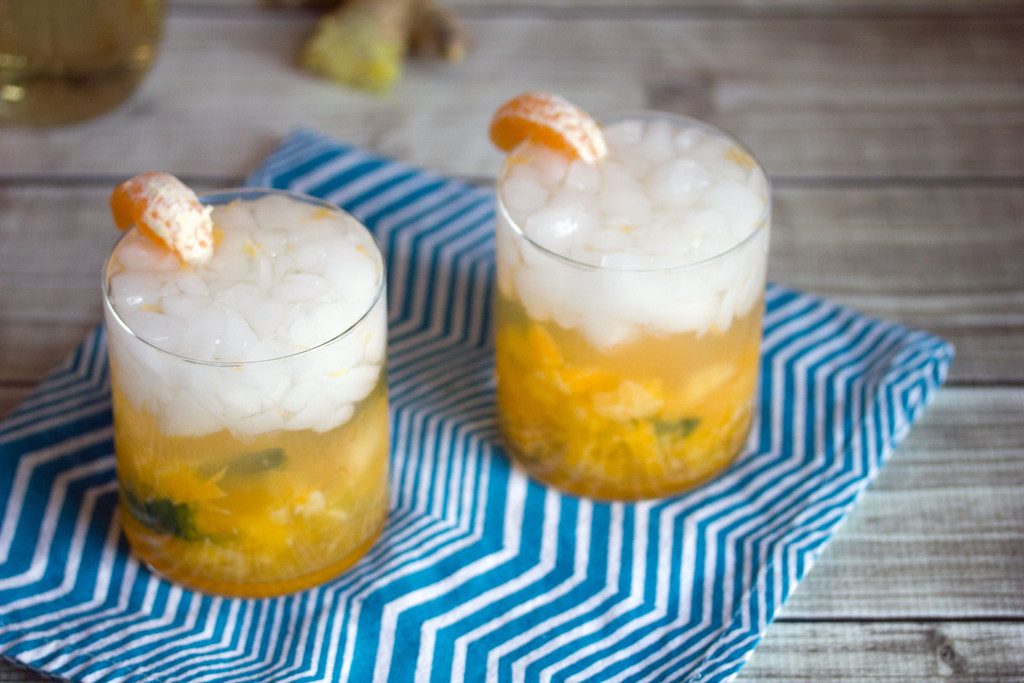 Sadly, I'm likely sitting in an office as you read this... With this cocktail not anywhere near me. Life is just not fair in the winter.
But have you noticed it's staying lighter out a little bit later? Like a very, very little bit. But it's a spark of hope! I'm trying to get my fair share of winter fruits and vegetables before the season is over and I regret wishing it away.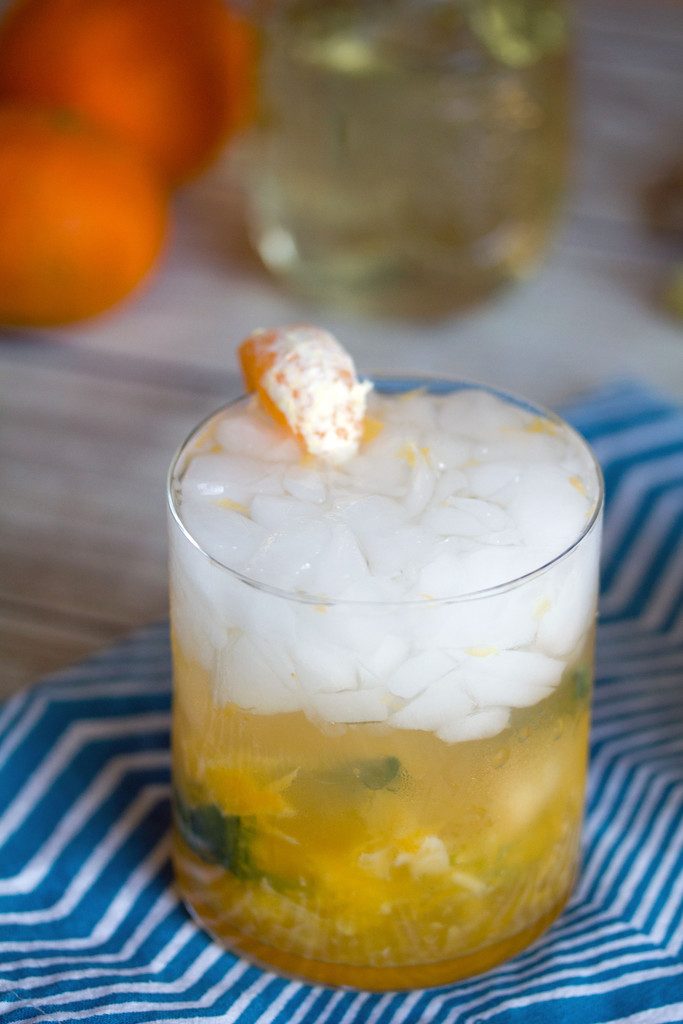 Orrr maybe I'll just continue to count down the days until vacation where I can get any cocktail my heart desires.
Are you clementine obsessed in the winter, like me?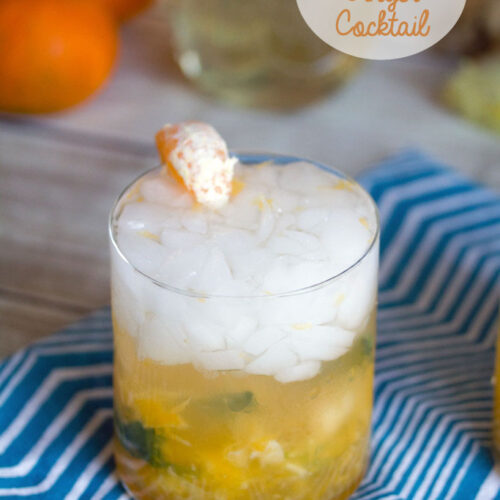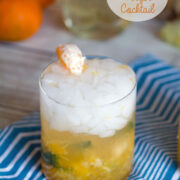 Print Recipe
Clementine Ginger Cocktail
Take advantage of winter and its plethora of cold weather citrus with cocktails! This Clementine Ginger Cocktail combines clementines, ginger, mint, and rum for a winter sipper that will warm you up from the inside.
Ingredients
1

clementine

peeled and sectioned

12

mint leaves

¼

tsp

grated ginger

2

oz.

simple syrup

3

oz.

light rum

Soda water
Instructions
Divide clementine, mint leaves, and grated ginger into two glasses and muddle together.

Fill glasses with crushed ice ice.

Pour 1 oz. simple syrup and 1 ½ oz. rum into each glass.

Top off with soda water.