Yes, you read that correctly.
Boston.com is saying it's 90 degrees outside (my iphone is saying 98!) but with the heat index it feels like I'm in a 350 degree oven… baking. So I made a vow to myself this morning that I wouldn't leave the house, even to get food, so what's in the fridge is what I'm eatin'! Let's face it, nothing good happens when it's this hot out. Fainting, dizzy spells, deodorant-less people… riots. I've kept myself parked at my desk all day. Indoors, with continuous glasses of ice water, and a fan blowing directly on my face.
When it came time to eat a late lunch this afternoon I looked in the fridge and found some lettuce, blueberries that I had to use before they went bad, and of course a fridge stocked with Athenos feta. I thought this sounded completely delicious but I obviously "had" to do some quick research just to make sure I wasn't the only one. Or that I wasn't going crazy in the heat thinking blueberries and feta sounded like a good idea. I found this recipe for exactly what I wanted to make on Table & Spoon, Pittsburgh's Garden to Table Project. Feel free to use your own measurements, I sort of eyeballed everything and tasted the dressing as I made it.
Here's what you need: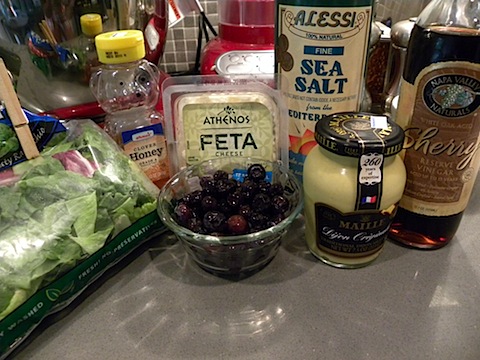 • 1 cup fresh blueberries
• A couple handfuls of lettuce or any other greens you have on hand
• A generous portion of feta (I used the traditional Athenos crumbled feta)
• Salt and pepper
For the Dressing:
• 1 Tablespoon cider vinegar (I used sherry vinegar since I had it on hand… it worked perfectly fine)
• 2 Tablespoons olive oil
• 1 teaspoon honey (adds a nice touch of sweetness)
• 1 teaspoon Dijon mustard
• Salt and pepper
Mix all of the dressing ingredients together…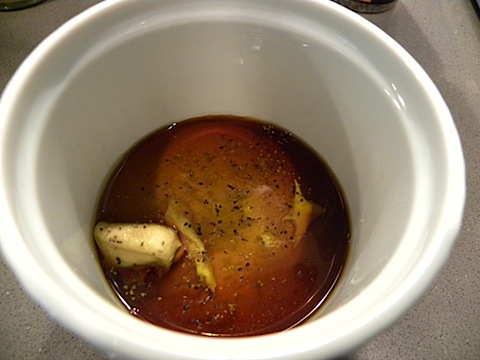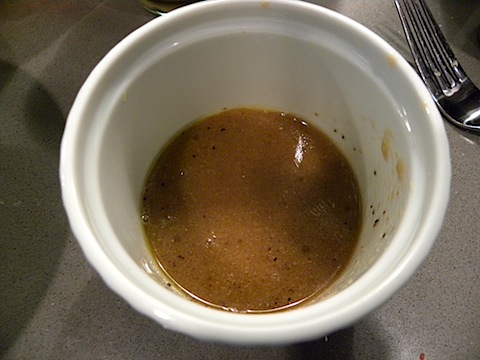 And combine all of the salad ingredients.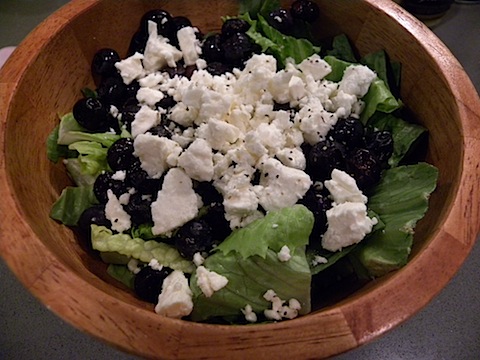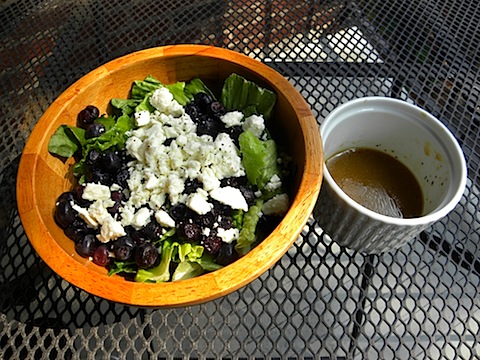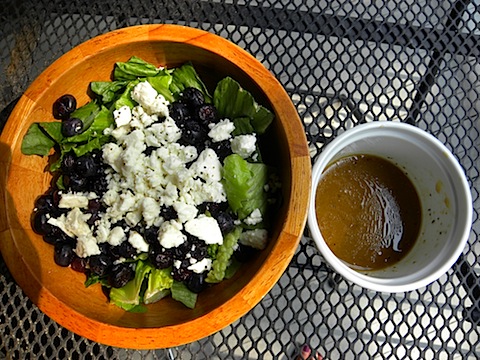 With the dressing poured on top. Who am I kidding? It's too hot out to dip each forkful into a separate bowl of dressing.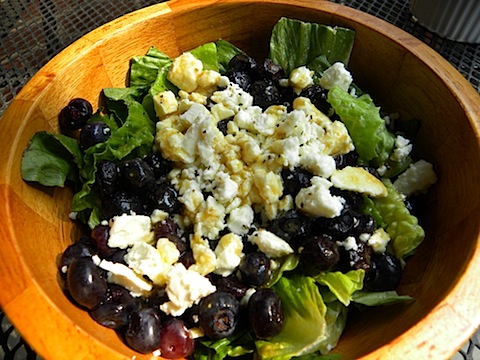 After taking these photos I added a small handful of dried sunflower seeds to up the crunch-factor and to get some vitamin E in my system 😉 Table and Spoon also suggests adding almonds or pecans.
This Athenos Change for the Feta challenge is giving me some great excuses to dilly dally in the kitchen and find some new and creative recipes and flavor combinations! Yet another go-to salad was created this afternoon and this basic dressing is one I'll definitely be creating all the time. So simple, fresh, and refreshing to cool me down on this scorcher of a day!
[Chels]